We live at the beach, y'all, so driftwood is free an abundant on our coastline. We love making driftwood projects to grace our home to give us coastal, but not beachy, decor. We've made a lot of driftwood projects over the years, going back to when all we had was a drill and a handsaw, showing that you can do anything. Today, we've pulled together our favorite driftwood projects to inspire you!
Our 7 Favorite Driftwood Projects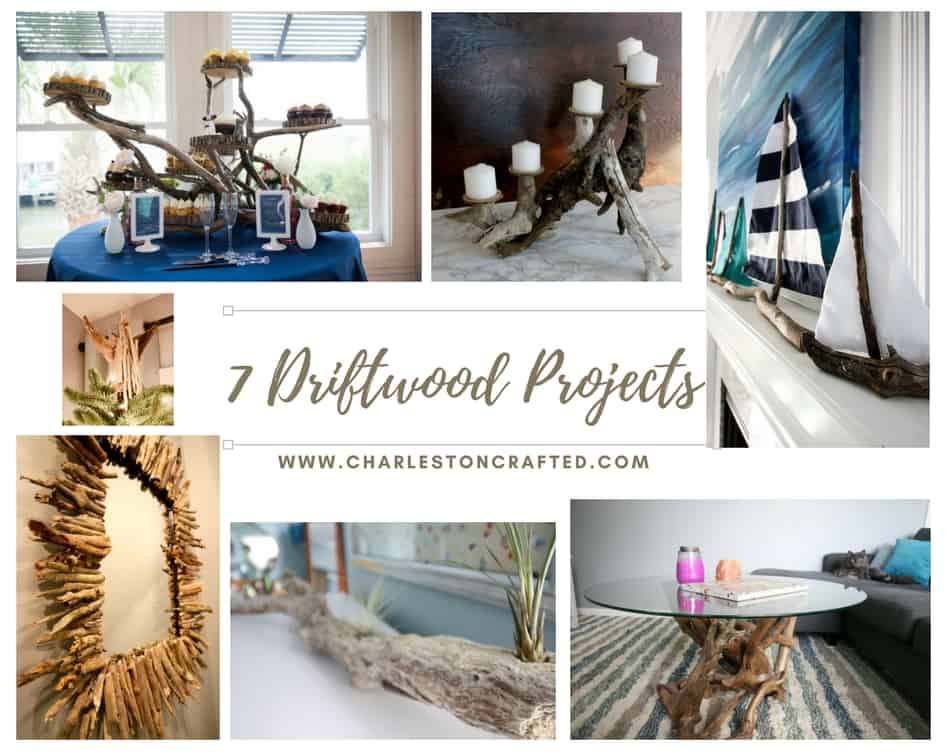 Coffee Table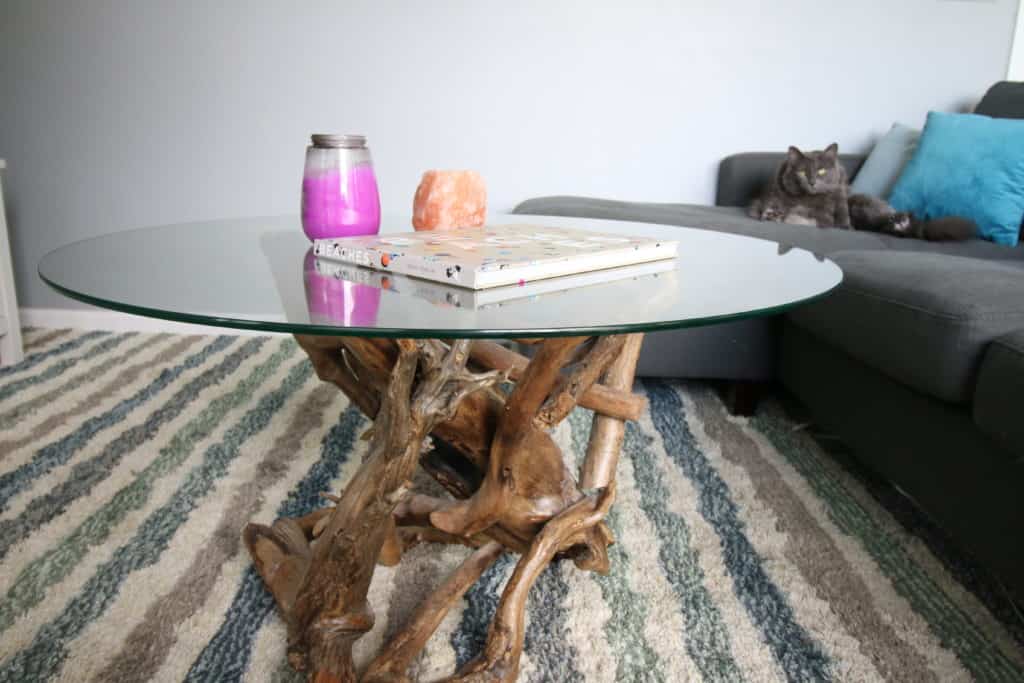 This driftwood coffee table was one of our first big DIY projects. We literally only had a drill and a handsaw when we put it together and we still made it look beautiful and hold up strong. Shoot, I'm writing this post on the driftwood coffee table right now.
Cupcake Stand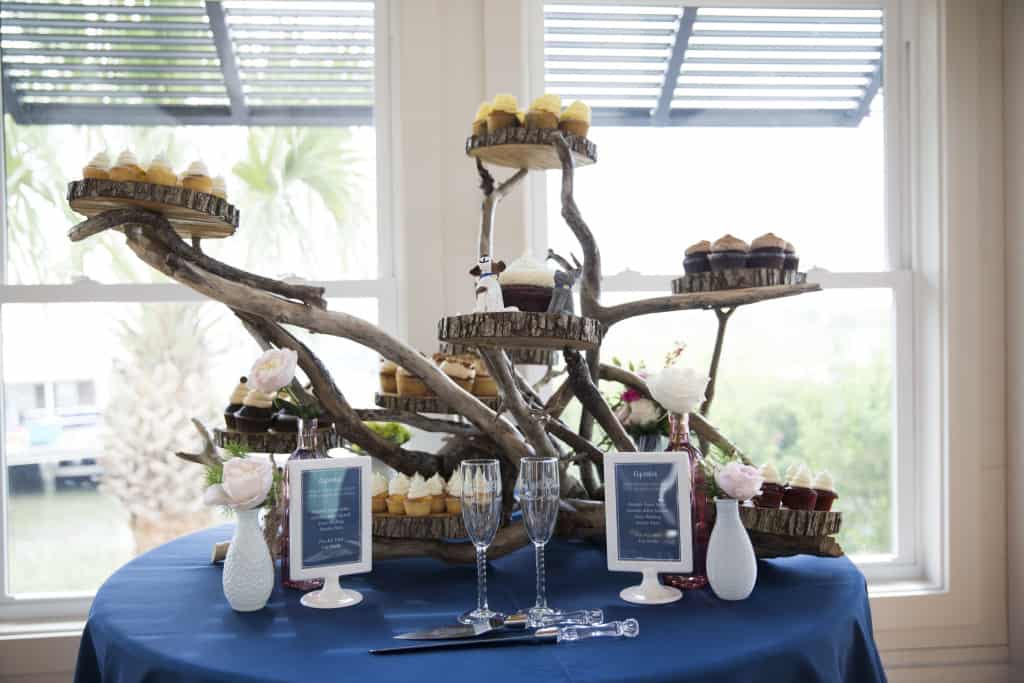 Our driftwood cupcake stand from our wedding was almost more of a focal point than we were. People asked us about it all night. We spent a long time making all the different layers to hold up the wood slice trays and it turned out amazing.
Candle Holder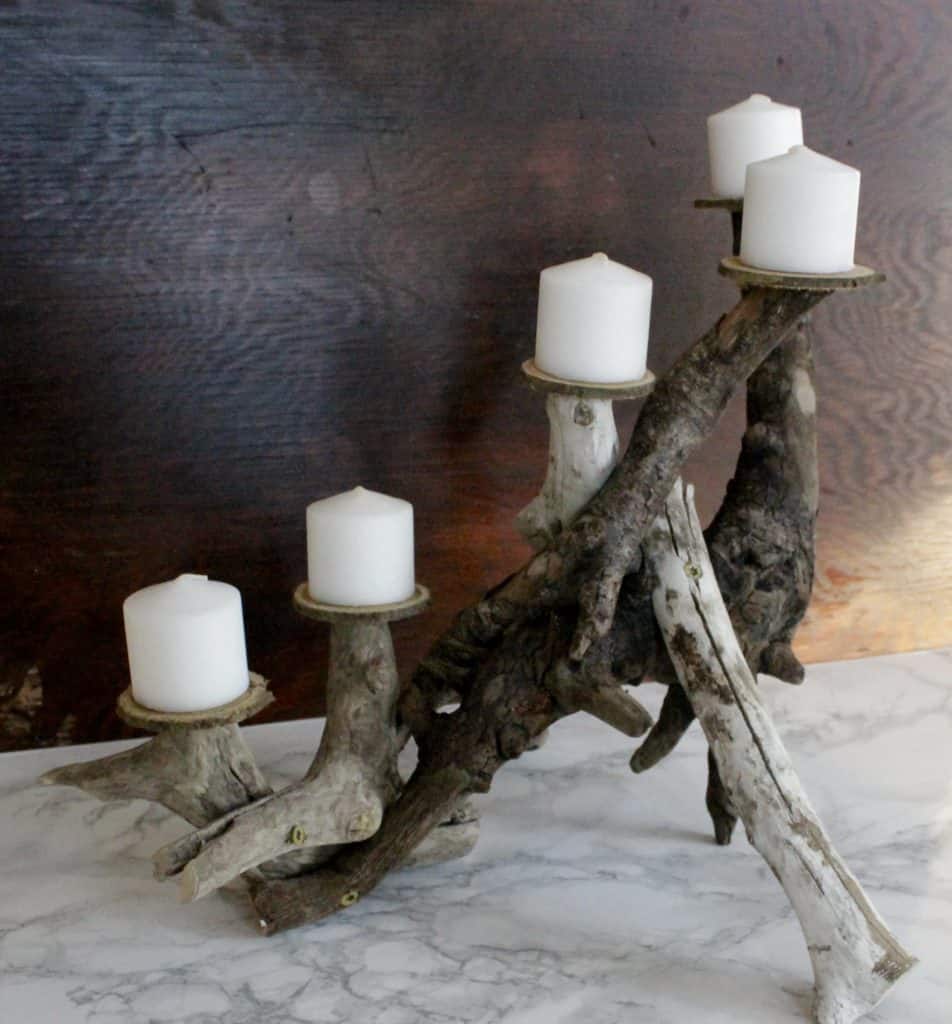 This simple driftwood candle holder was basically a mini version of the cupcake stand, where we angled the wood together to make it stand and glued on small wood discs to hold tea candles.
Starburst Mirror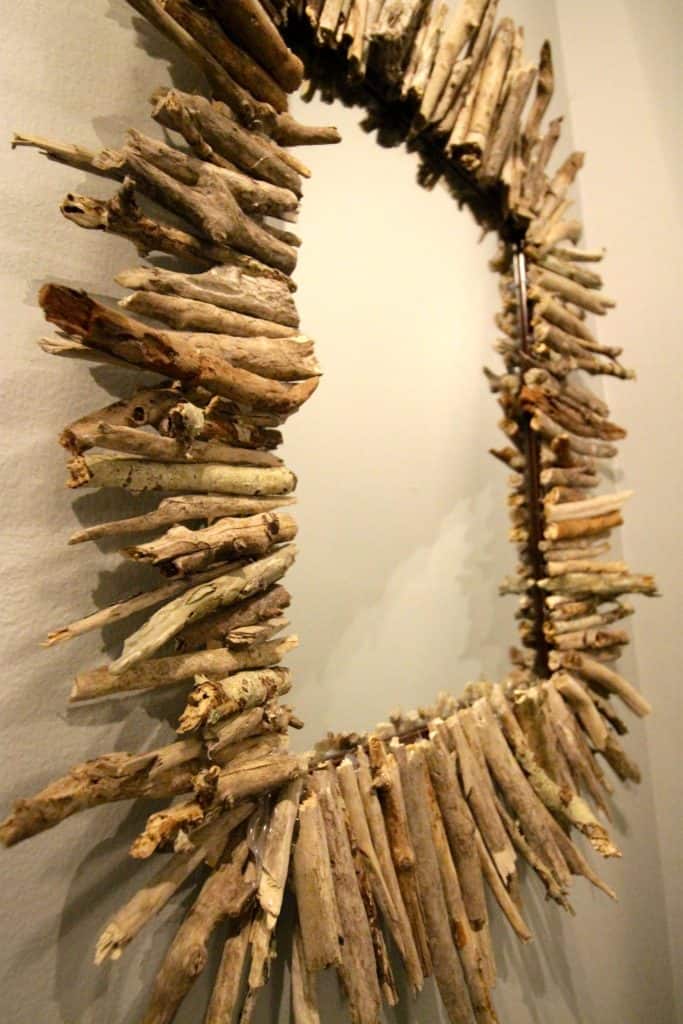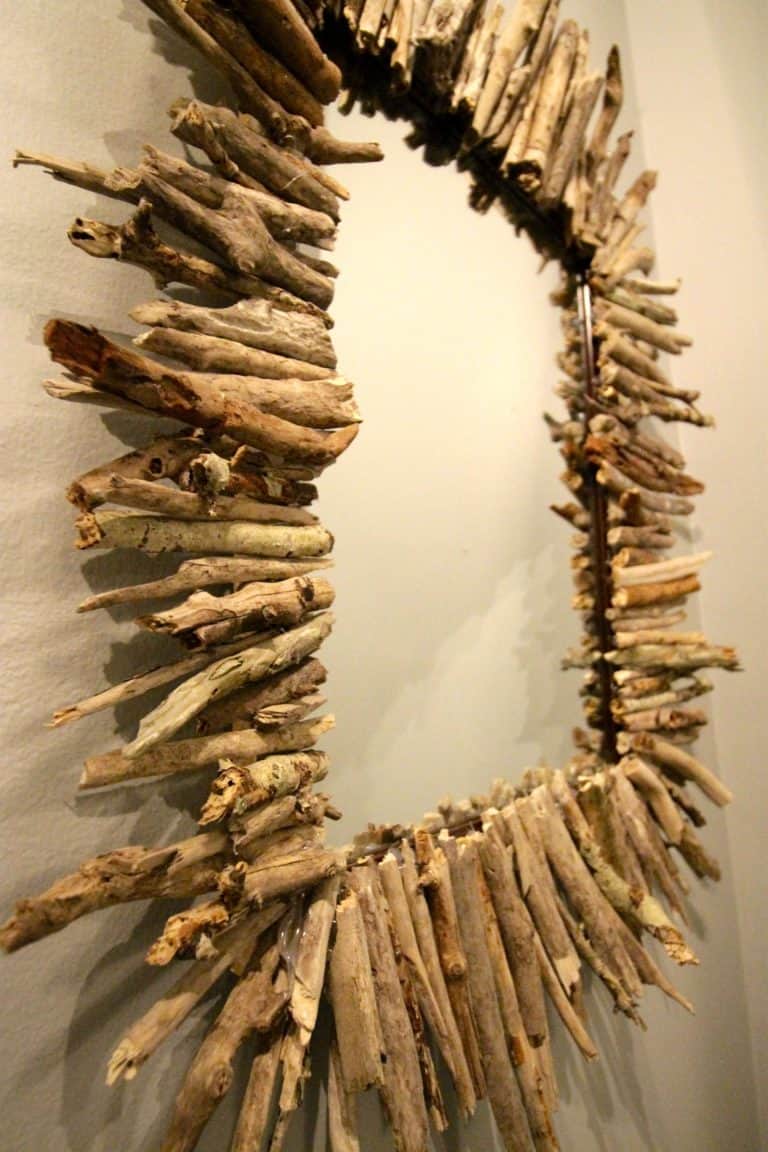 We repurposed an ugly mirror with a maroon frame by hot gluing on small sticks of driftwood in a starburst pattern around the outside. It looks stunning now and is the last thing we see when we leave the house each day.
Sailboats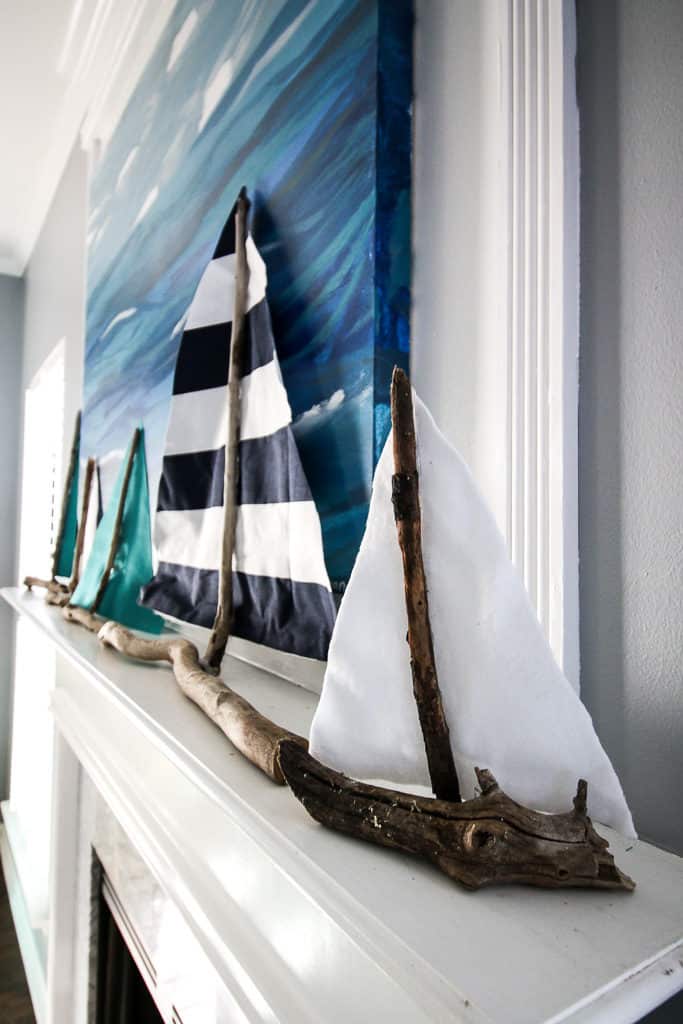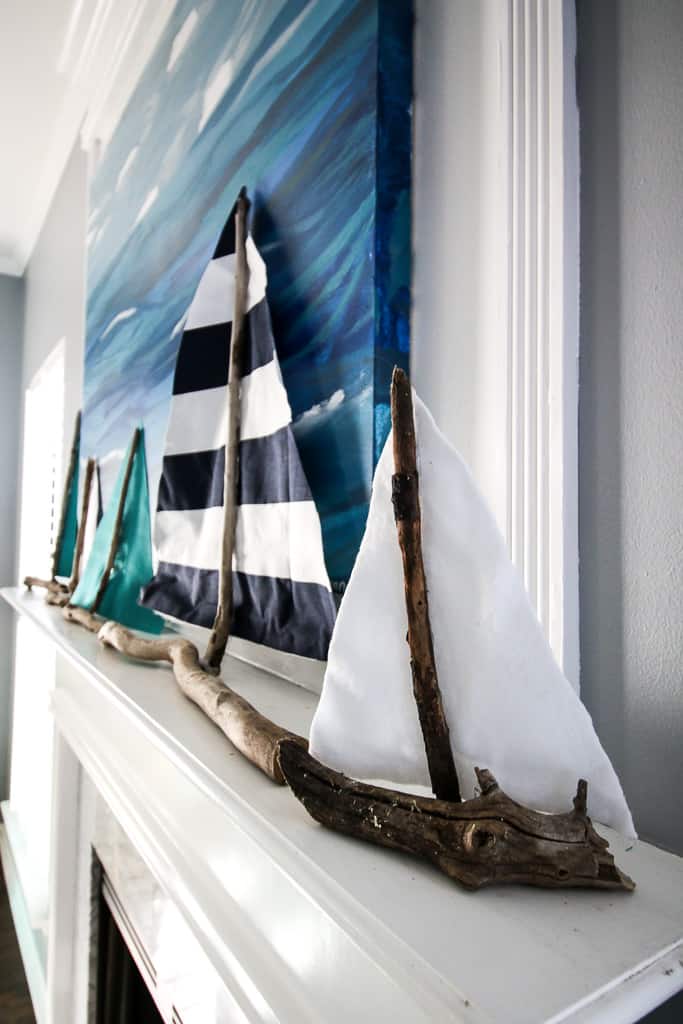 We made simple sailboats out of two sticks of driftwood and triangles of scrap cloth to make cute coastal decor for our our mantle.
Angel Tree Topper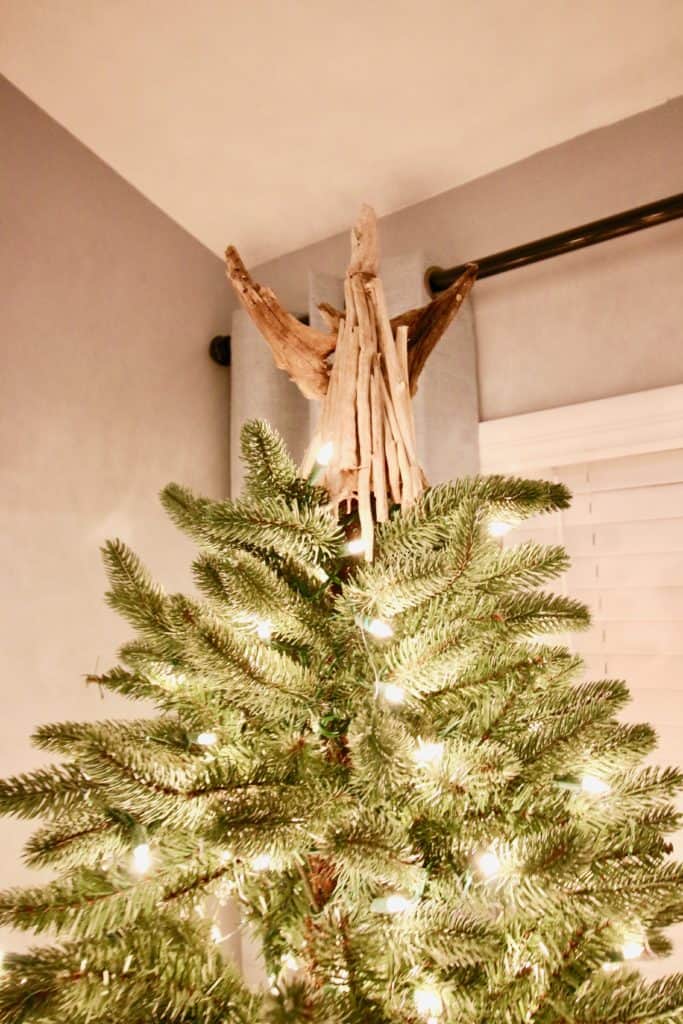 If you're already planning your Christmas decor, this driftwood angel tree topper is a simple DIY attention grabber that will watch over you all season long.
Air Plant Planter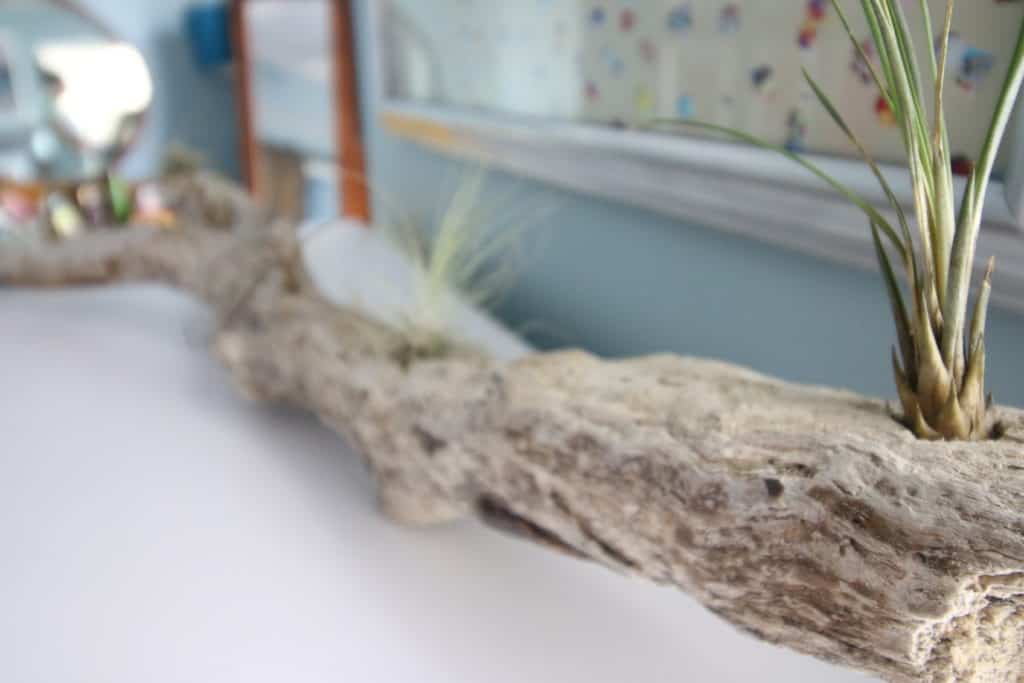 We recently found a great big piece of driftwood that we drilled holes into to hold air plants on top of our dresser. It looks great and is a simple statement decor piece.
These are a few of our favorite driftwood projects, but we have tons more, so check out the rest of our coastal chic driftwood projects for your next beach day!