Happy New Year! It is always hard to believe when a year ends. But, I do love a good new year. It feels like such a fresh start. 2017 was a truly wonderful year for us. To start, everyone was healthy, no one died, no one was fired, nothing really bad happened. For that, we are most grateful.
We took several trips including to Yosemite, Sonoma, and New England.
We completely remodeled our kitchen.
We fostered a puppy.
We attended our first blog conference.
We share our resolutions every year (2014, 2015, 2016, 2017)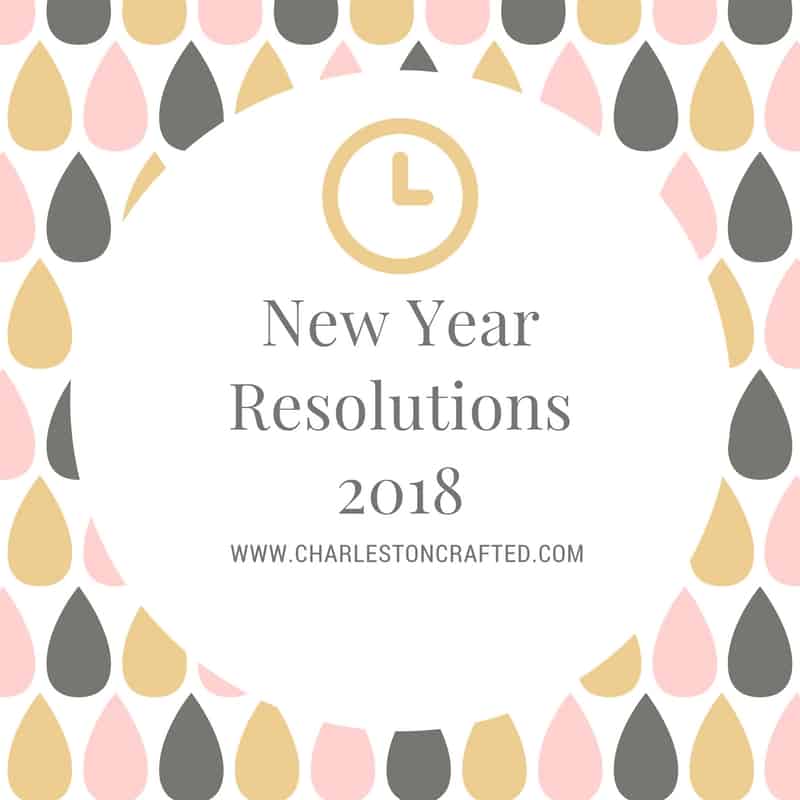 Morgan:
Live more sustainably – we have made big moves towards building a sustainable home with our solar panels and recycled glass counter tops. But, I still feel like we are wasteful in a lot of ways – food waste being at the top of the list. I am really hoping to come up with ways to waste less in our lives this year.
Maintain a fitness regime – I joined a gym in October and have been loving Barre and Spin classes! I want to keep doing those each once per week and add a third day's activity in there, too. If I could come up with my own "routine" that I could do on my own schedule, that would be ideal!
Grow the blog – we made big moves around here this year making things more cohesive and streamlined and adjusted our editorial calendar to make our posting much less stressful. In 2018, I want to see some real growth, and I have learned in the past that blog growth usually directly correlates with the amount of time and energy that I put into social media promotion. So, follow us, tell your friends to follow us, and let's have a great year!
Sean:
Listen better – I've been working on this a lot in the last year when I noticed that I would sometimes cut people off before they finished speaking when I thought I had gotten the gist of what they were saying. I realized then how often people did it to me as well, so I want to work on that.
Learn a new woodworking skill – I've been learning so much in the last couple of years with my building and have really "built" my abilities up, but I want to learn something new that is very different. I don't know if it will be from getting a new tool or trying to create a new custom project, but I want to expand my universe.
Writing – I had this last year and did basically nothing on my personal writing project. It's now or never. If I don't start spending at least an hour a week working on it, I'm going to cancel it forever.