A few weeks ago, we headed north a little New England leaf peeping. Living in Charleston, we don't get a lot of cool fall weather or beautiful leaves, so we really wanted to get some in what we knew would be a beautiful week of vacation in New England.
We flew into Boston and rented a car. We started out by driving down to Newport, Rhode Island. We stayed at a beautiful AirBnB spot about a 15 minute walk to the Newport Cliff Walk. We started by walking down the "40 Steps" which miraculously had… 48 steps. Guess they weren't counting the eight steps to get to the 40 Steps. We walked the Cliff Walk which had sweeping views of the Atlantic Ocean on one side and absolute mega mansions on the other.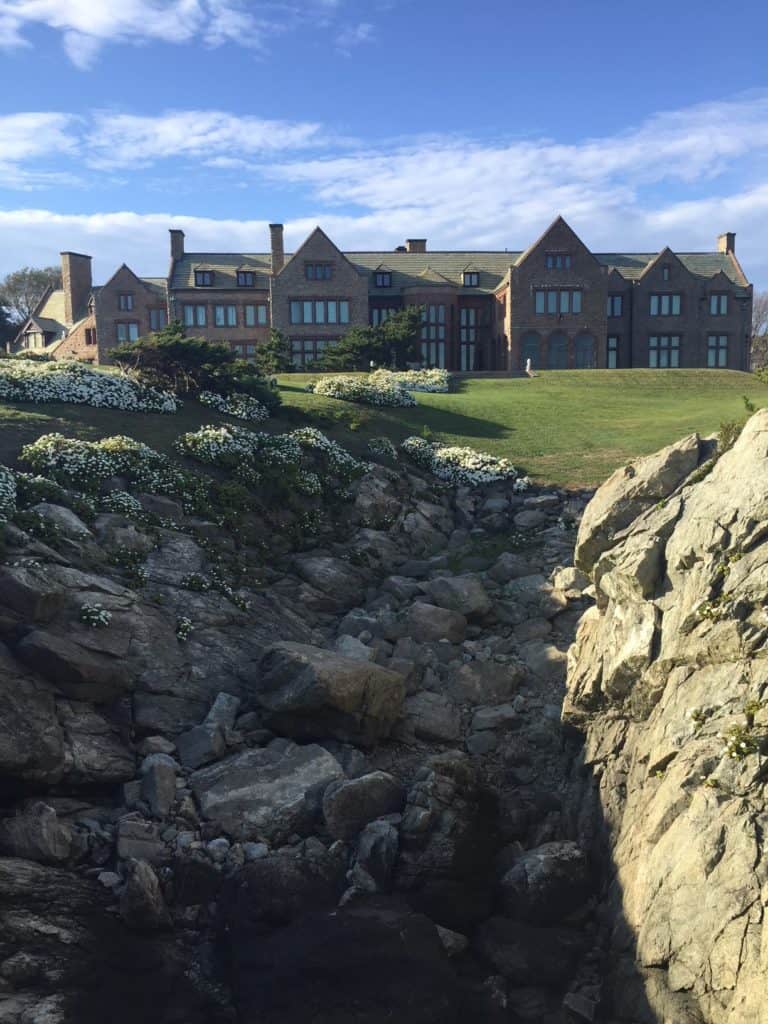 We ate dinner on a rooftop at Midtown Oyster Bar and had probably the best lobster roll in the world. Like seriously, the meat was so perfectly pulled that it looked like a whole lobster on a roll. The next morning we walked to a little bakery and then up the hill to an old stone structure that looked like a military thing, but some old guy told us used to be a textile mill. I should verify…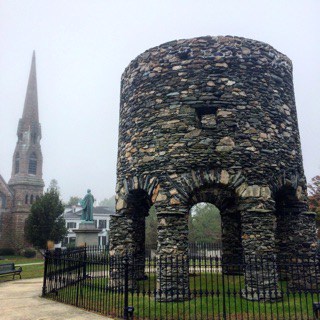 We left that day and drove toward western Massachusetts, stopping along the way at the Yankee Candle Village. This was so disappointing. So many people had told us "You HAVE to go there" and there was nothing to it. They didn't show how they make candles, there was no tour, it was just a place to buy candles and stupid tchotchke junk that didn't have anything to do with candles.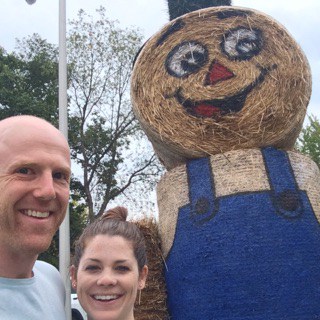 We then stopped in Deerfield and Greenfield, Massachusetts so that we could tell you there is nothing there and you should save your time and drive to Shelburne Falls. OMG it was a really cute town with a waterfall and the most amazing "Bridge of Flowers" that has been around for nearly 100 years where there are thousands of flowers planted in a bridge over the river.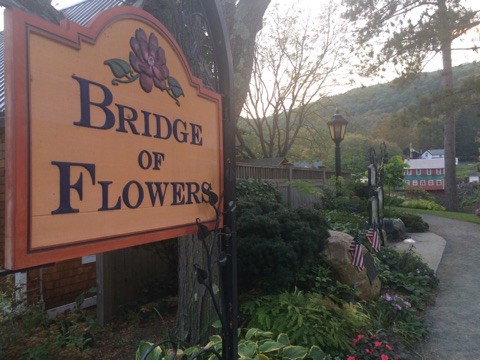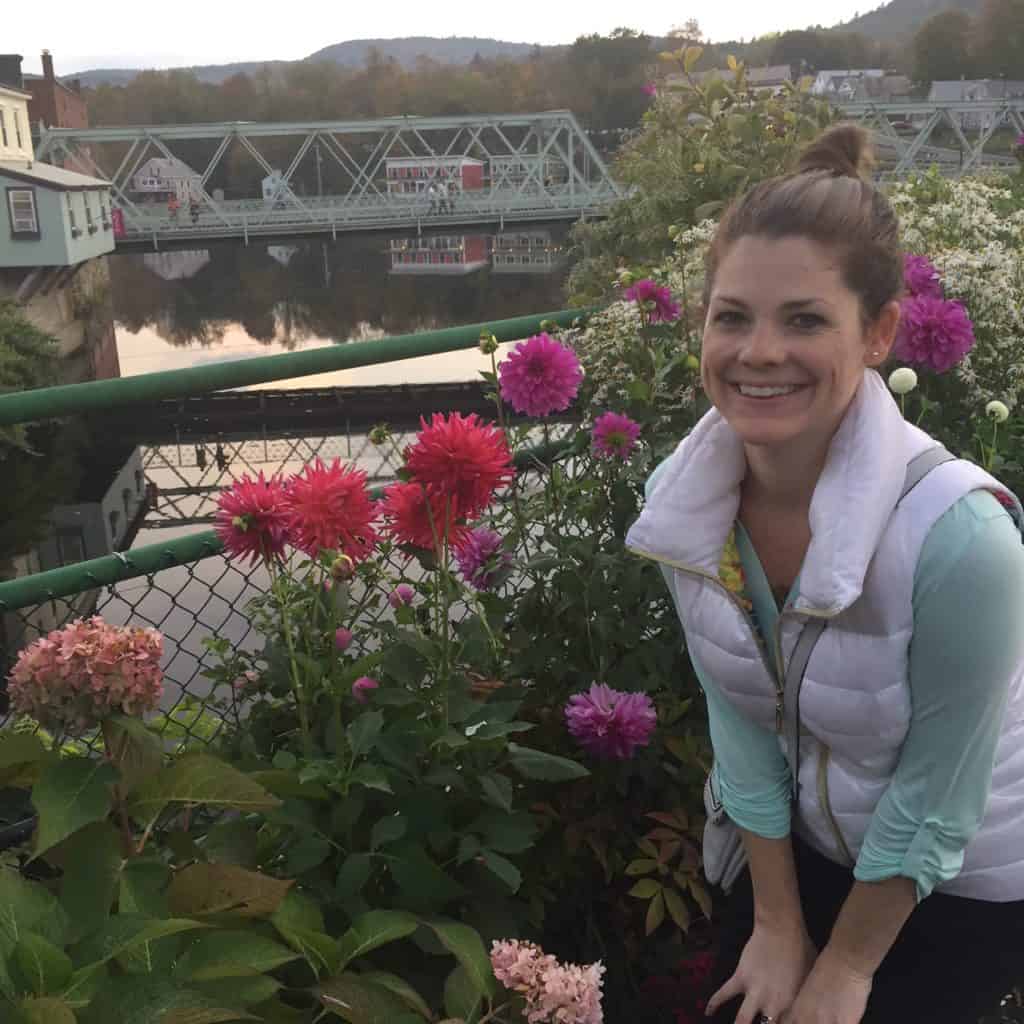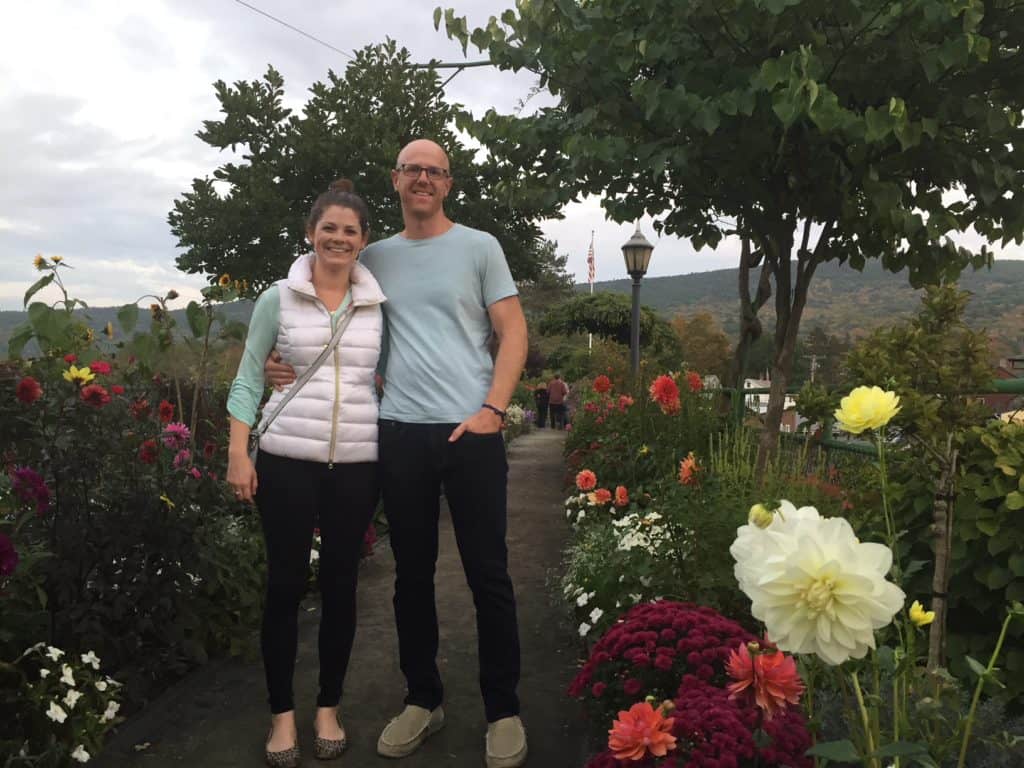 That night, we stayed in another AirBnB on a farm, where we had the bottom floor of their house where there employee used to live. The farm had cows, rabbits, sheep, and ducks and a gorgeous river right nearby.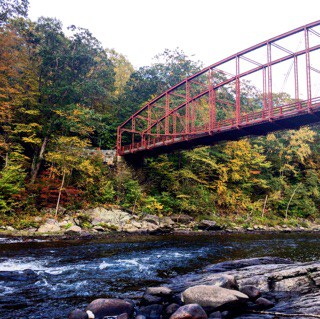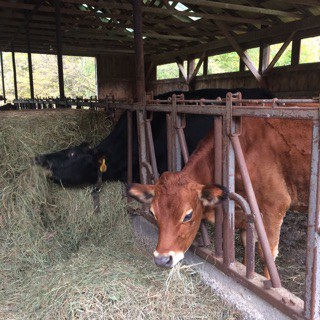 The next day we headed north to Burlington, Vermont, stopping first at the Magic Hat Brewery for lunch, beer and a tour, and then drove down the street to the World's Tallest Filing Cabinet. Yes, literally.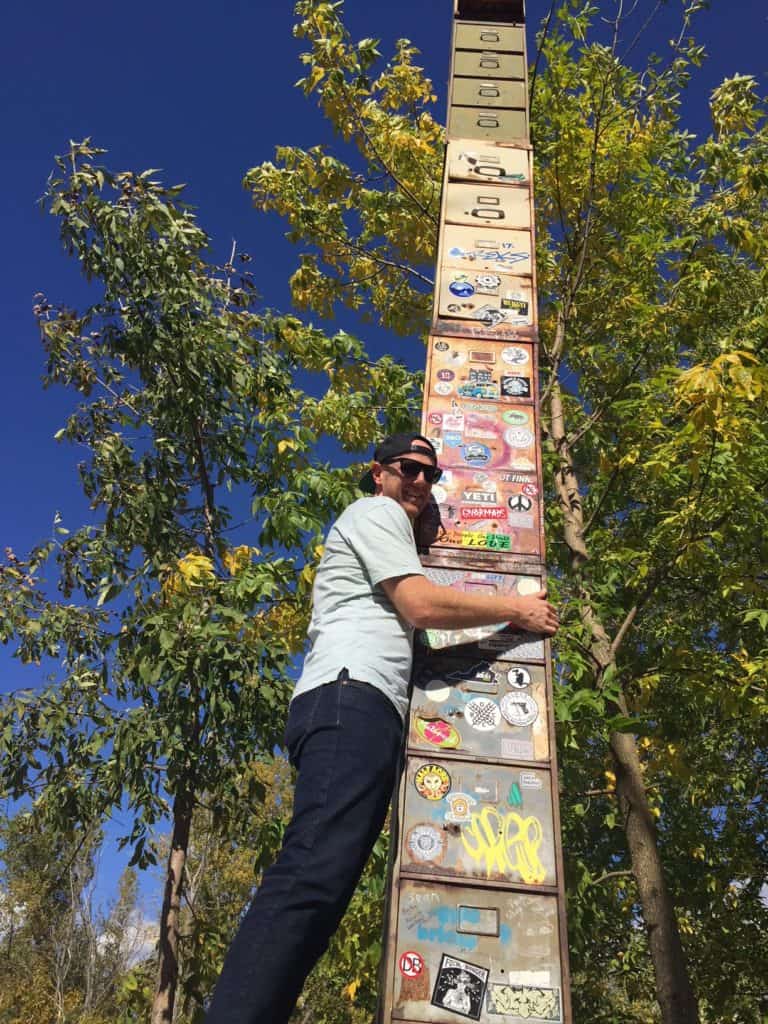 We stopped at Citizen Cider on the way into town as well before checking into our hotel and walking down to Lake Champlain. Remember when we said we went north for cool weather? It was 88 degrees and we had to change into shorts and t-shirts. Their waterfront though had an amazing sunset and Vermont definitely had the best colored leaves of the entire trip.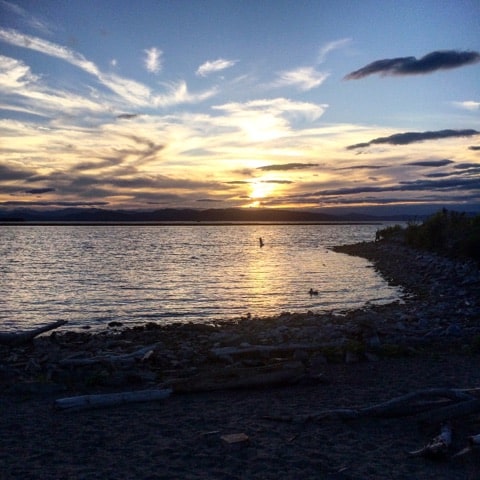 The next day we spent the whole day brewery hopping, with stops at Fiddlehead, Switchback, Zero Gravity, Foam Brewers and Vermont Brewery. It rained the entire day so it was an awesome day to sit inside and drink some local brews.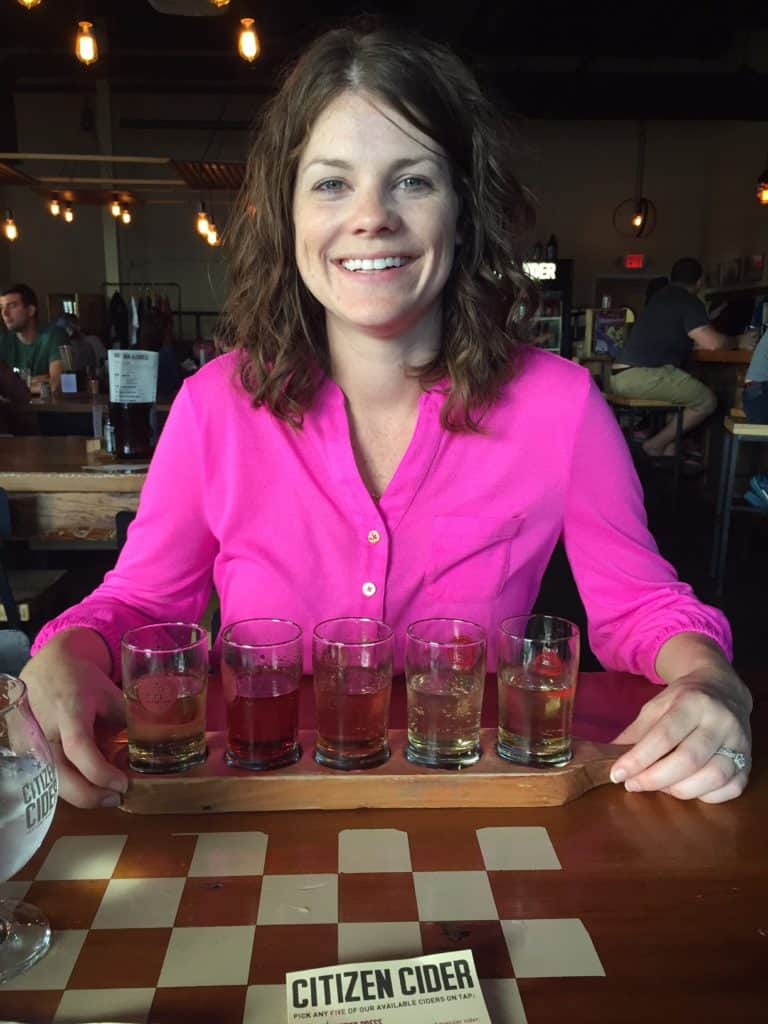 The next day we drove east to Ogunquit, Maine. Oh how we loved thee, Ogunquit. Our place was a 10 minute walk to Perkins Cove, a tiny fishing cove with cute shops, restaurants and a marina. We then walked Ogunquit's "Marginal Way," which was their gorgeous cliff walk. This time, with views of the Atlantic on one side, there were more quaint houses and low-rise hotels on the land side instead of mansions. The trail took us all the way to Ogunquit Beach, where we walked on the sand and nearly lost a toe to frostbite in the ocean.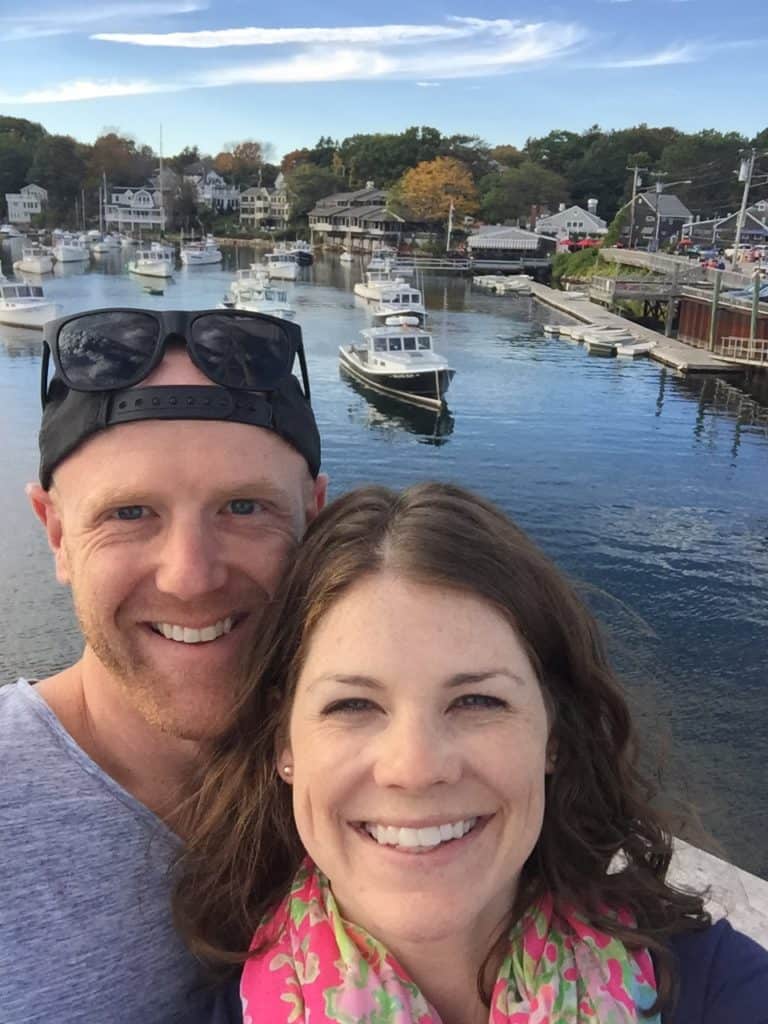 We hiked Mt. Agamenticus the next morning, which has amazing trails and a view of basically the entire state of Maine from the top. After that, we drove 20 minutes to the Nubble Lighthouse. Isn't it amazing how a place could have a mountain and a lighthouse within 20 minutes?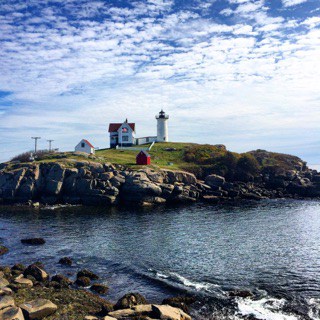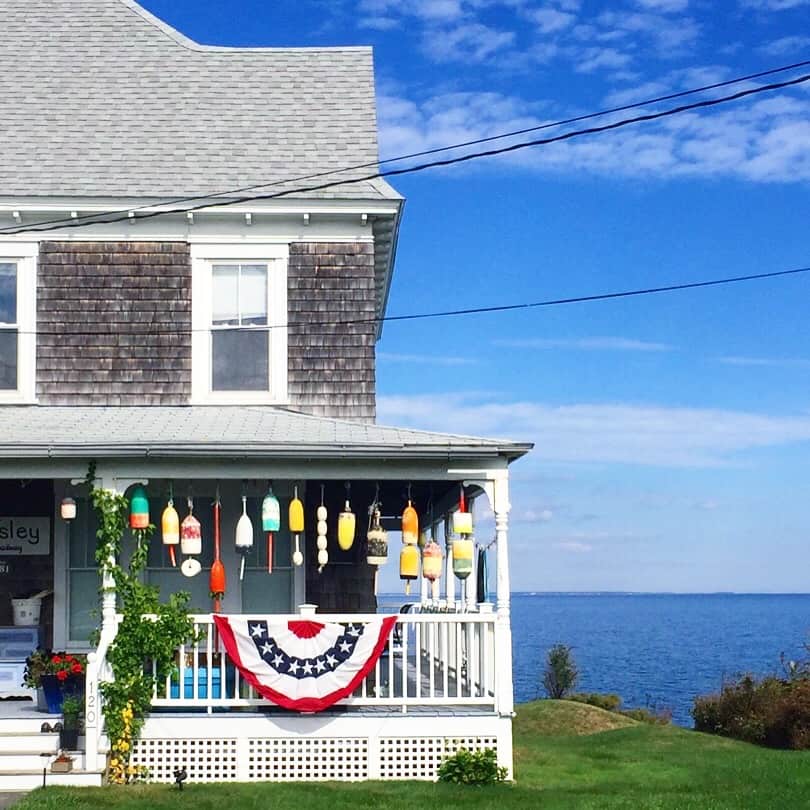 That day we also spent the afternoon in Kennebunkport, which honestly seemed way too touristy to us and we think people should just keep going there so that we can have Ogunquit all to ourselves.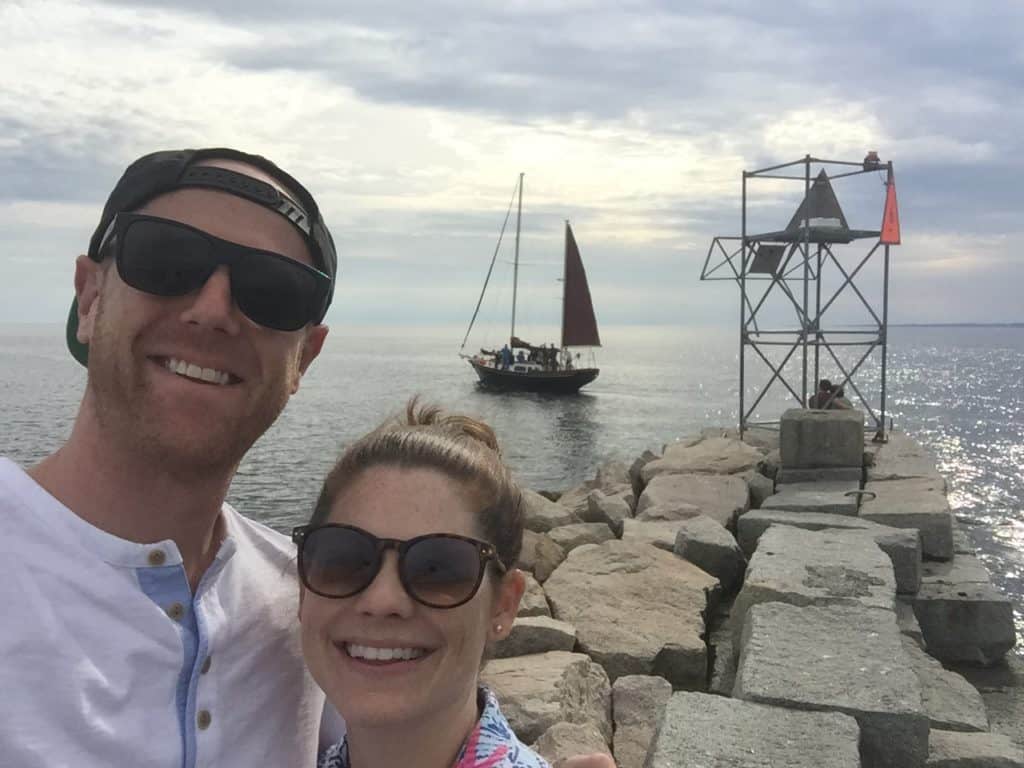 We reluctantly headed to Boston the next day, where we stopped off in Salem for the one hour "we remember this place from history class" check the box tale. It actually was pretty cool, but again, it was pretty hokey and they really played up the witch thing, which was not very kind to those people who were actually deemed witches and executed.
In Boston, we walked down to the harbor and spent a bunch of time in the park and public garden in the middle of the city. They were gorgeous and we really wish the leaves had been changed, but oh well.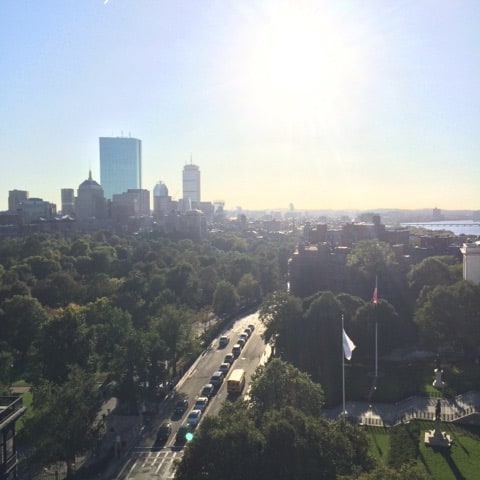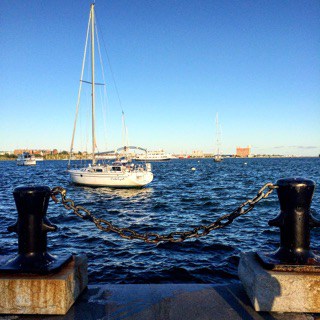 We had an absolutely amazing time in New England leaf peeping. Even though this was apparently an odd year and the leaves hadn't really changed yet and the weather was warm, it was still an amazing, beautiful relaxing vacation. If this trip sounded interesting to you and you'd like to copy it, we'll publish a full New England leaf peeping 7 night itinerary later with more specifics as to where we stayed, where we ate, how long the drives were and the most do's!