One of the most iconic images of Charleston, and especially of the beach scene, is the Morris Island Lighthouse. Completed in 1886, the historic Morris Island Lighthouse weathered many storms (literally) and was at risk of falling many time. It was decommissioned in 1962 and was later added to the National Historic Registrar. The people of Charleston and Folly Beach adored the lighthouse even when it was deteriorating at a fast pace and looked like it would soon collapse. However, an organization was able to raise money to build up the base to save the lighthouse at then transferred the care of the property to the South Carolina Department of Natural Resources. Now, the lighthouse is available for viewing by the public from a nicely maintained trail and bird sanctuary.
Morris Island Lighthouse
When you go down to Folly Beach, hang a left at the one stop light in town and follow the road to the end. Like, allllllll the way to the end where it stops at a cul de sac. Park along the road here where you see this entrance: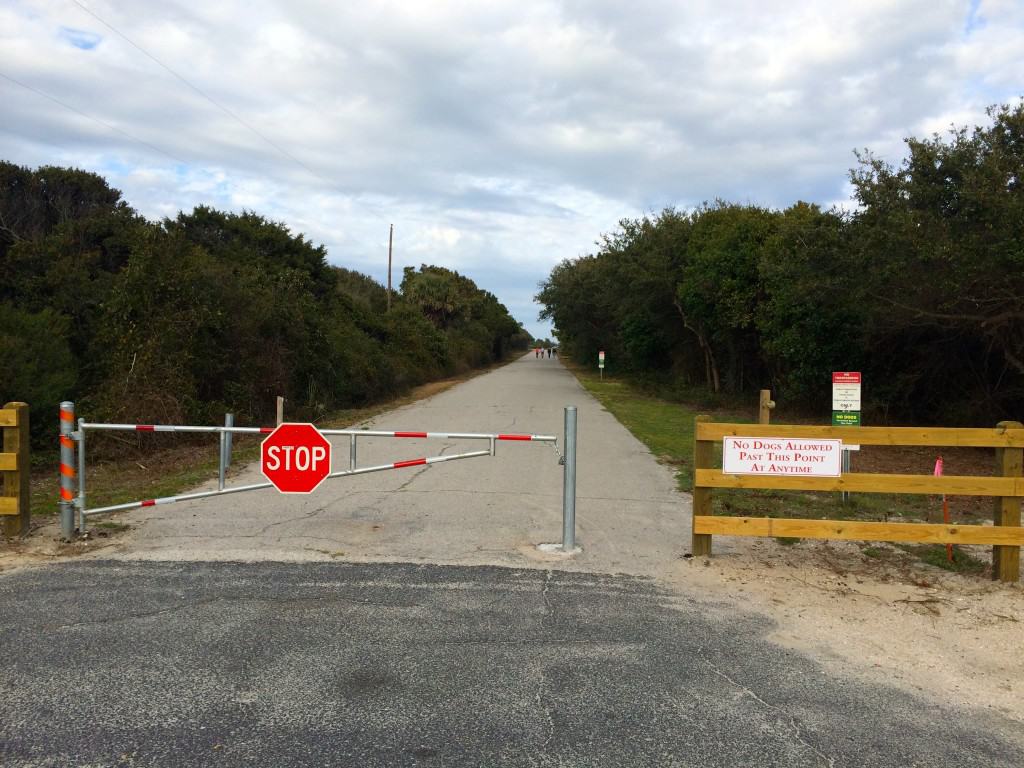 From here, you have a quarter of a mile walk to the beach where you walk through a protected bird sanctuary (therefore no dogs allowed) until you get to the beach.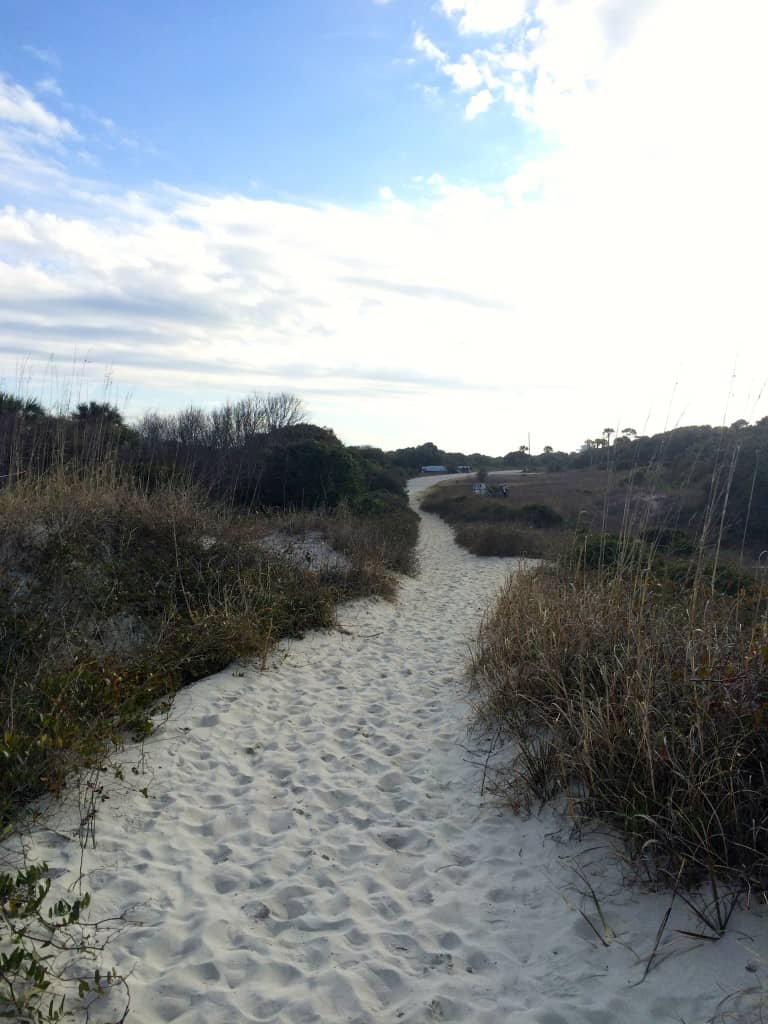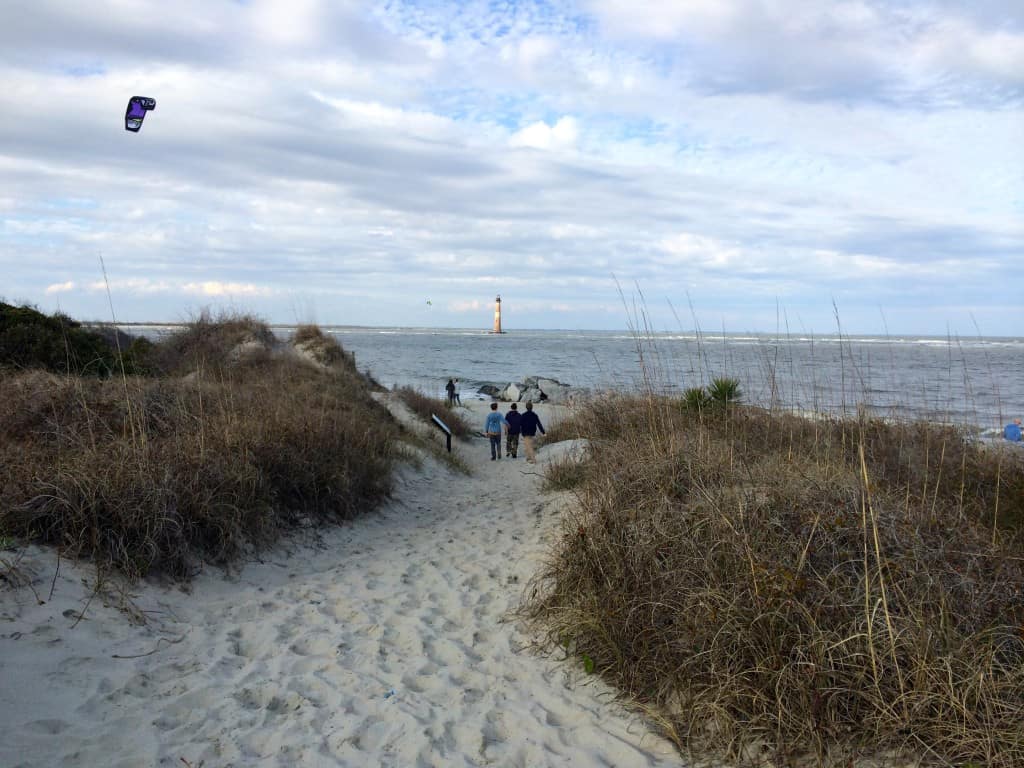 When you get to the beach, you will see a nice clearing with rocks and beach trees and a beautiful area to relax. You can see the lighthouse from here, only a couple hundred yards away. Due to rapid erosion over the last 150 years, the lighthouse now stands in the middle of the ocean. At low tide, it has sand bars around it, but you can't walk to it. Plus, because of the way the water comes into the inlet from the ocean and the rivers behind it, the water is very dangerous and you can't go in anyways. It stands there for you to observe from solid ground.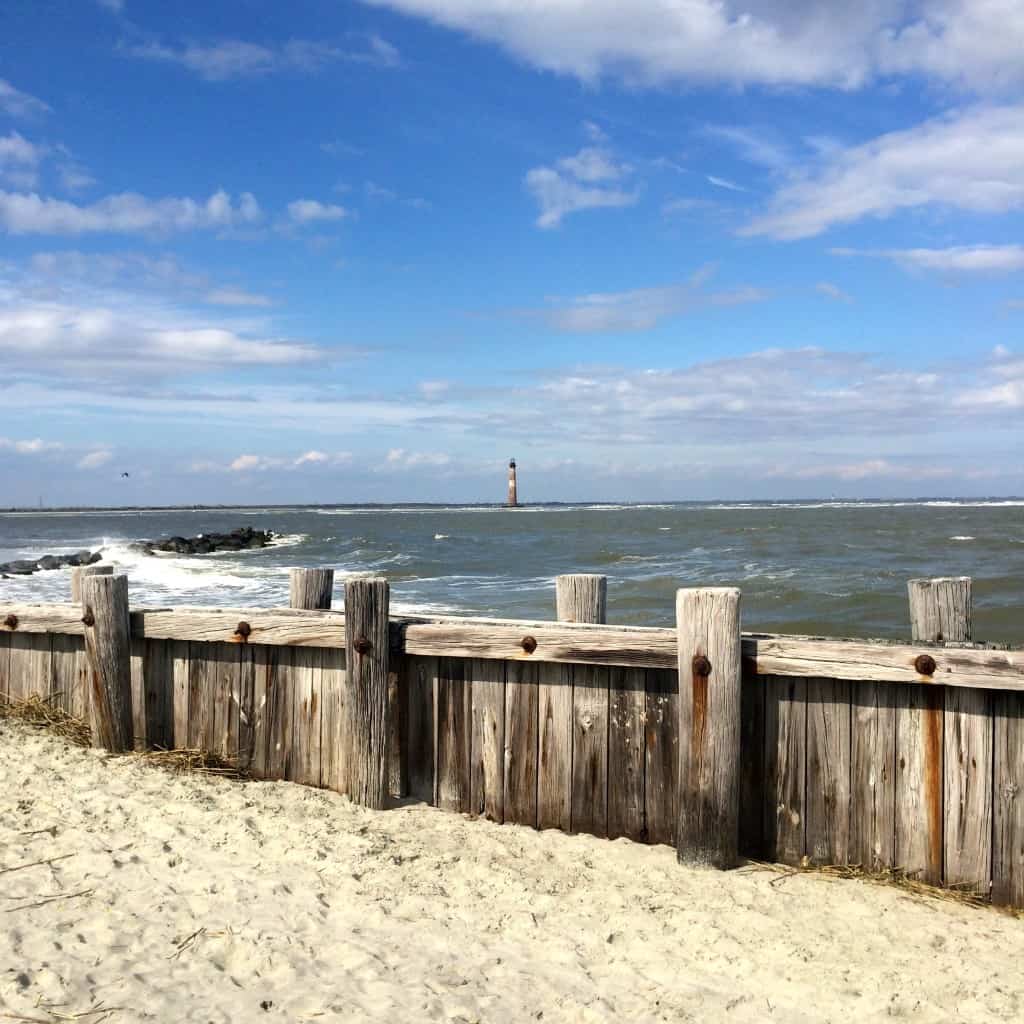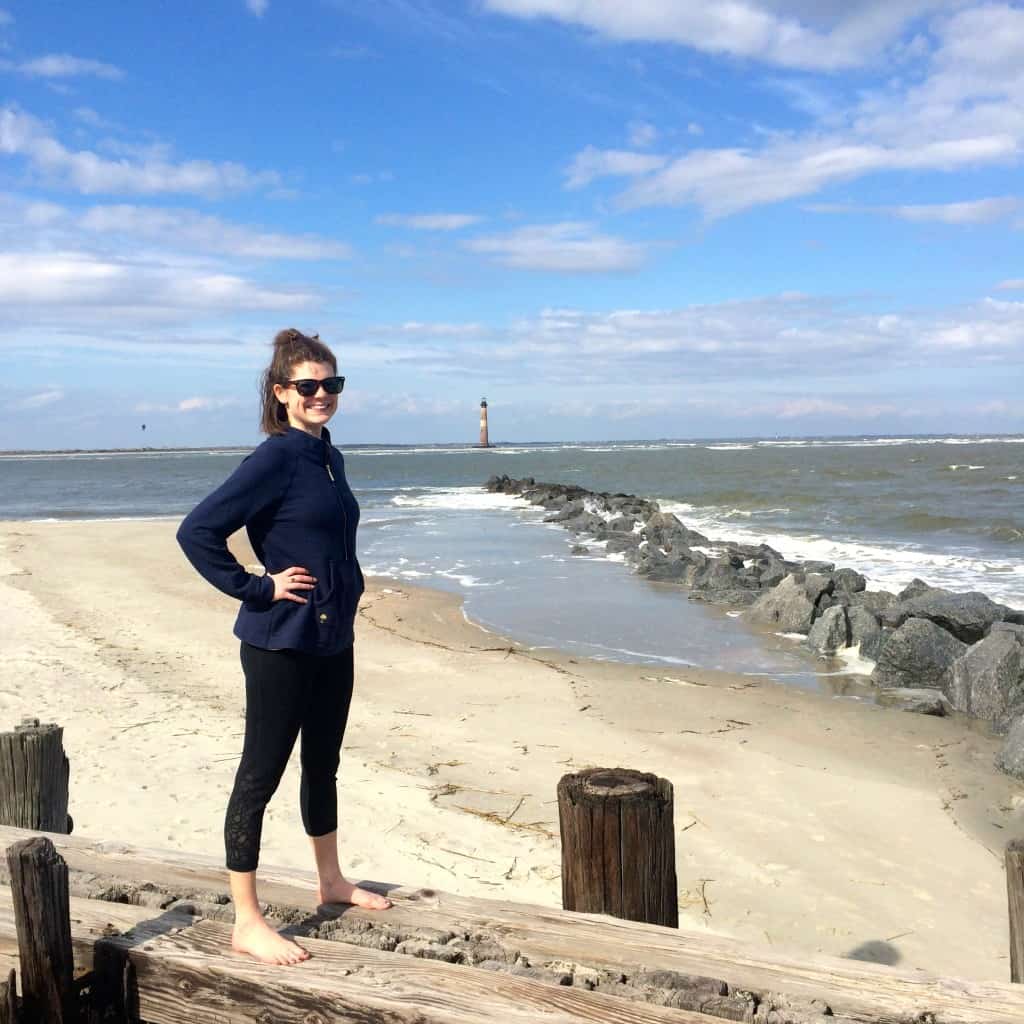 However, this isn't the end of your walk. Follow the beach around to the left where you see lots of trees and think that's the end, but if you step around those trees, the beach opens back up and you have about a mile of clear beach to walk, usually pretty much by yourself. There are no houses or structures other than the lighthouse anywhere in sight from here and it's extremely peaceful.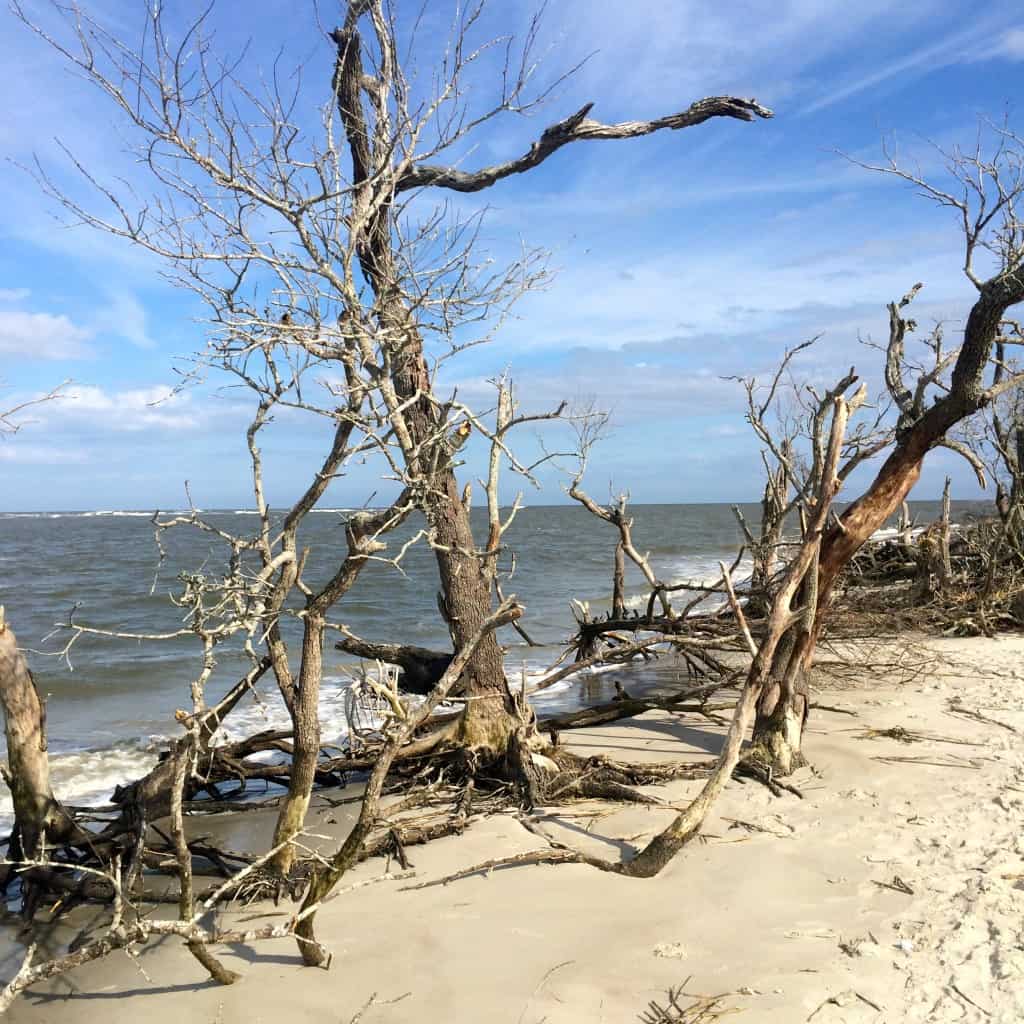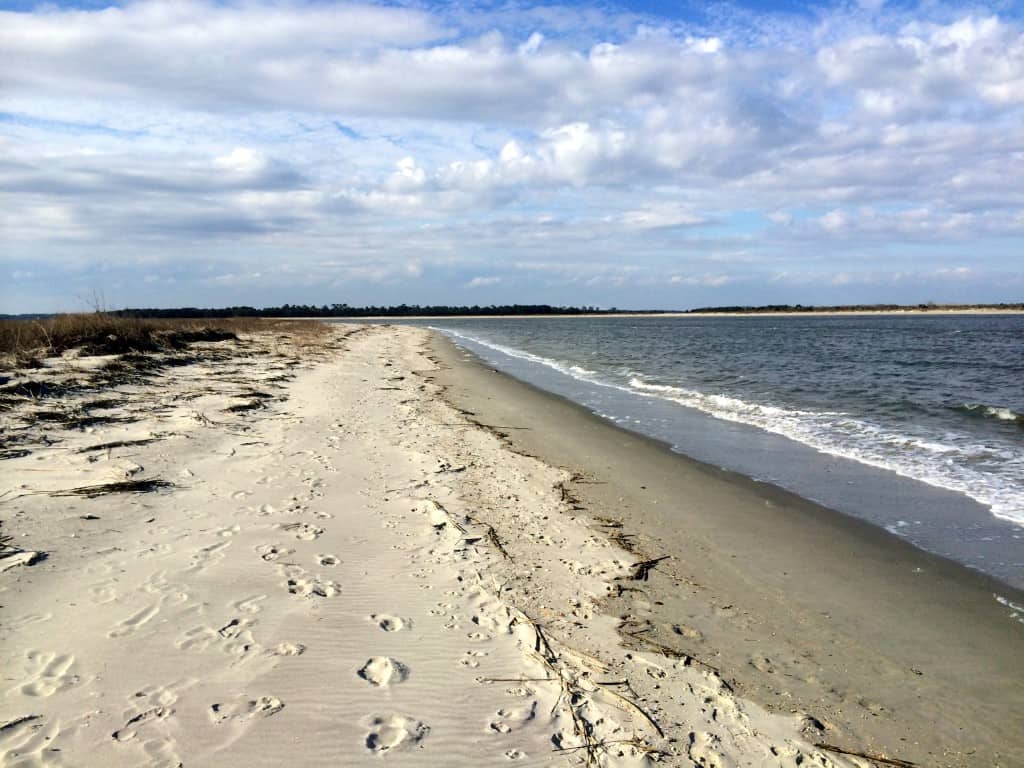 The Morris Island Lighthouse is an iconic structure in the Charleston area and is one you should definitely check out while it's still around. The hike down to see it is a beautiful stroll on a sunny afternoon where you can see the beautiful aspects of nature undisturbed.