On our quest to visit all of the National Parks in our lifetime, we are trying to target some relatively local parks that we can visit in a long weekend. That goal led us to planning a trip to Mammoth Cave, Kentucky with my parents and sister. Mammoth Cave is the largest cave system in the world with over 400 miles of explored cave and much more that has not yet been explored.
We started our trip by flying from Charleston to Nashville – we were so glad to find a relatively inexpensive direct flight via Southwest. Charleston doesn't have a lot of direct flight destinations so this was a fist pump moment for sure.
We flew to Nashville on Friday afternoon and had an evening in Nashville before my family arrived early Saturday morning. We stayed at an Embassy Suites near the airport for 20,000 Hilton points and took $12 Uber rides into and out of town. If we were staying there longer than 12 hours I would have loved to have been downtown, but for this quick night it was perfect to save the points and just Uber.
We quickly learned that the happening part of downtown Nashville was 2nd street and Broadway street. We walked the area and popped into our first Honky Tonk for live music and beer. We also walked down First Street and across the pedestrian bridge – definitely wait for the sun to start setting if it is hot out as there is no shade on the bridge!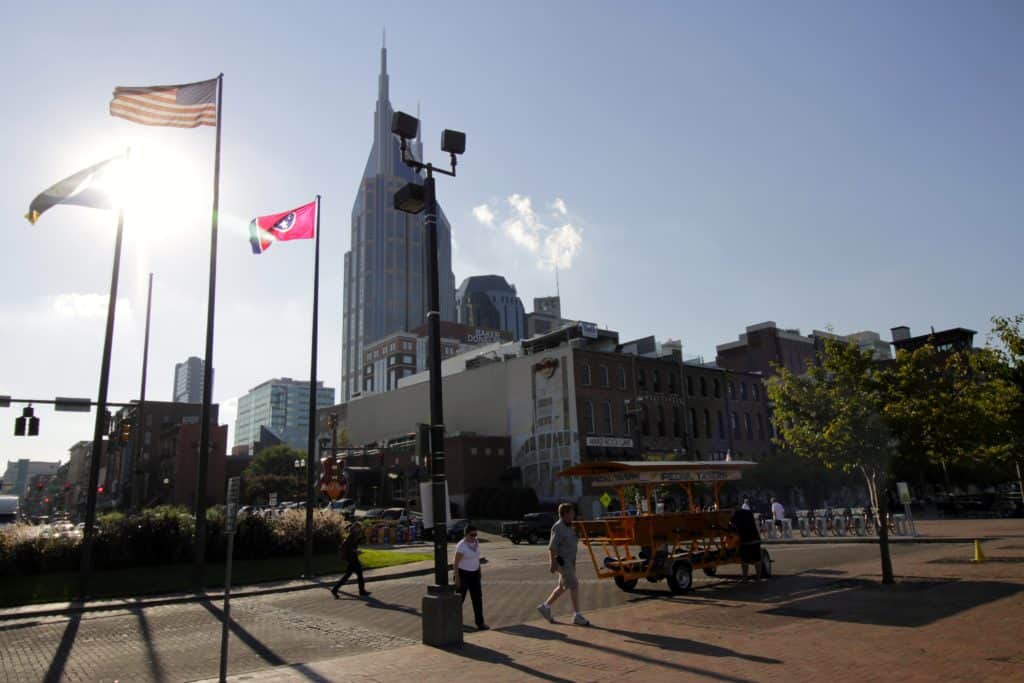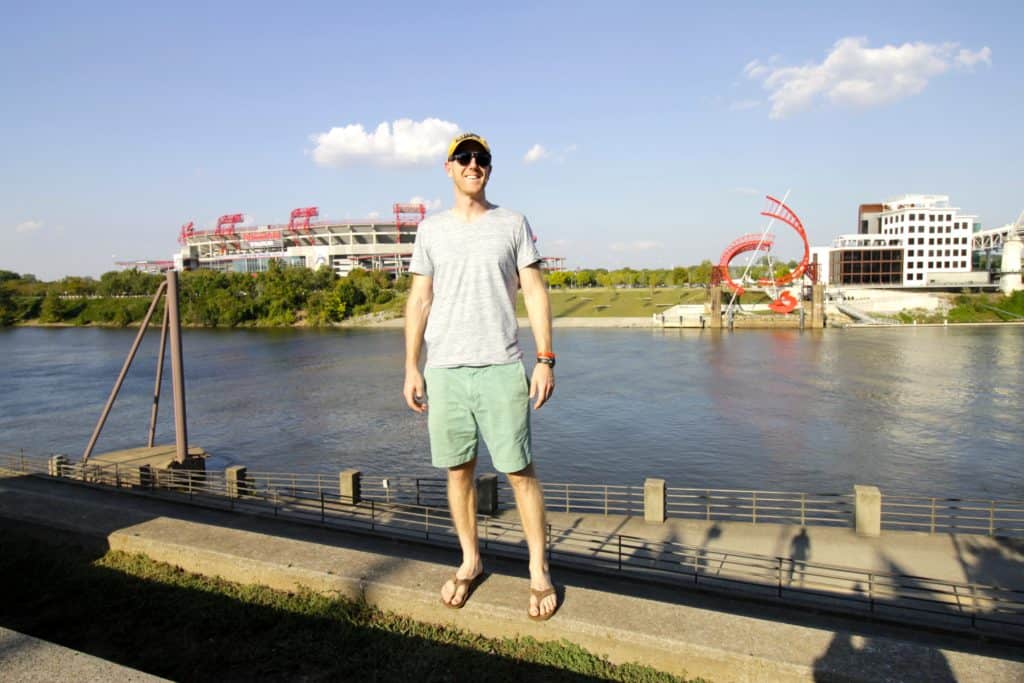 After our walk we went to the rooftop of Rock Bottom Brewery and had fantastic housemade beers and taquitos and then went to The Stillery for dinner. We were enjoying the live music and food, but were stuffed and tired so we headed back to the hotel around 9:30.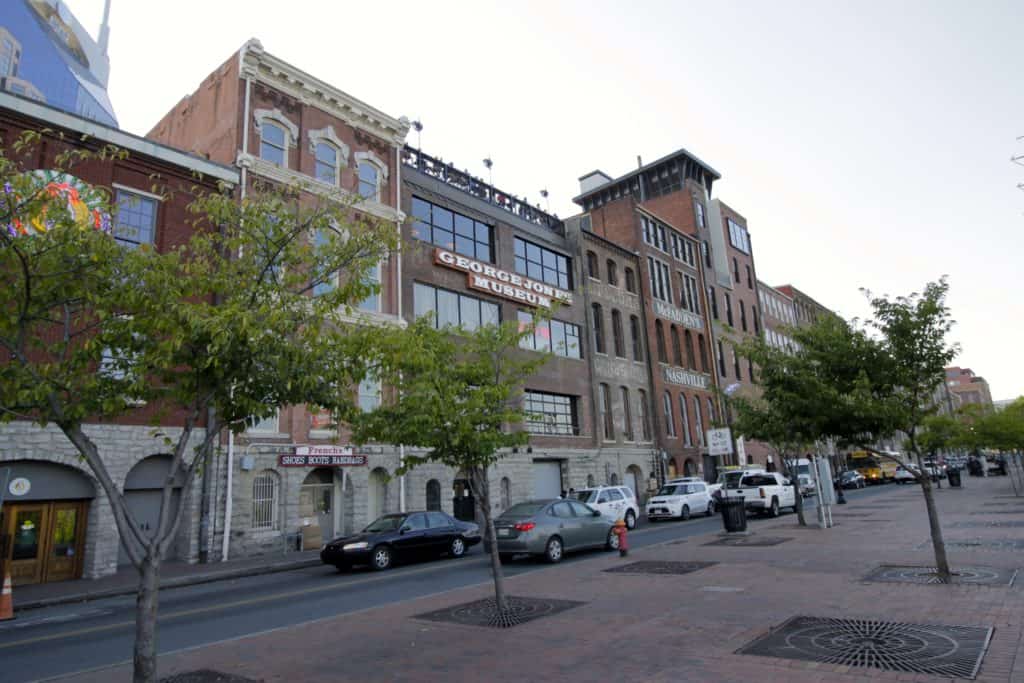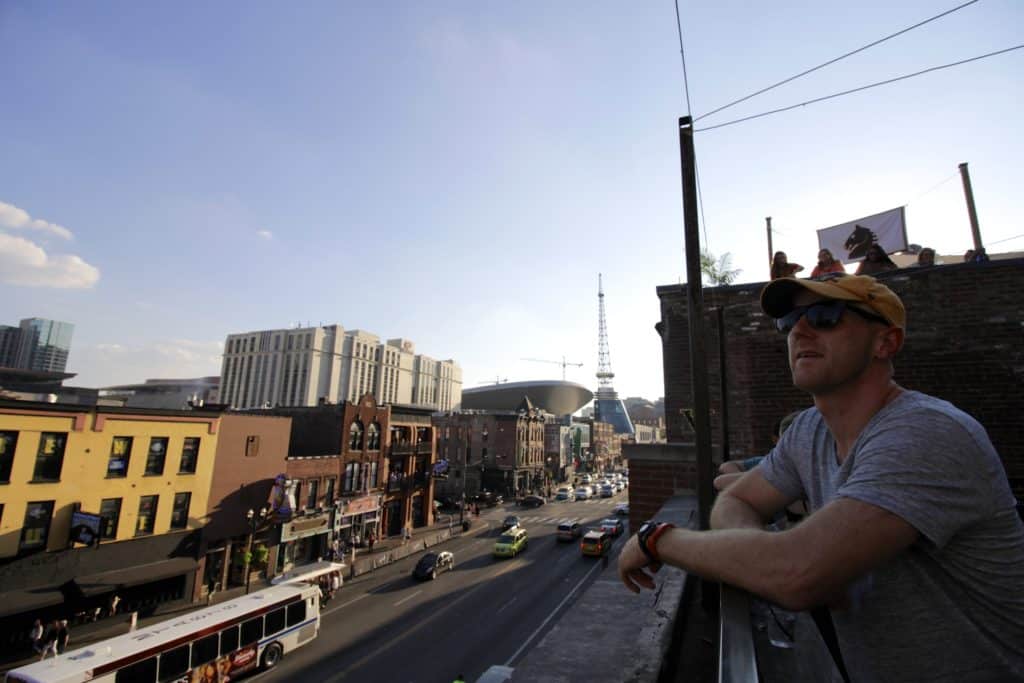 On Saturday morning, my parents arrived and we had the hotel breakfast. We headed back to downtown Nashville and took a hot walking tour of the pedestrian bridge, the Country Music Hall of Fame (from the outside only), and the capital area. We walked to the rooftop bar at George and had a round of beers. Then we walked to Puckett's and waited about 30 minutes for a table for a big BBQ lunch. After lunch we got in the car and drove about an hour and a half north to Cave City, Kentucky.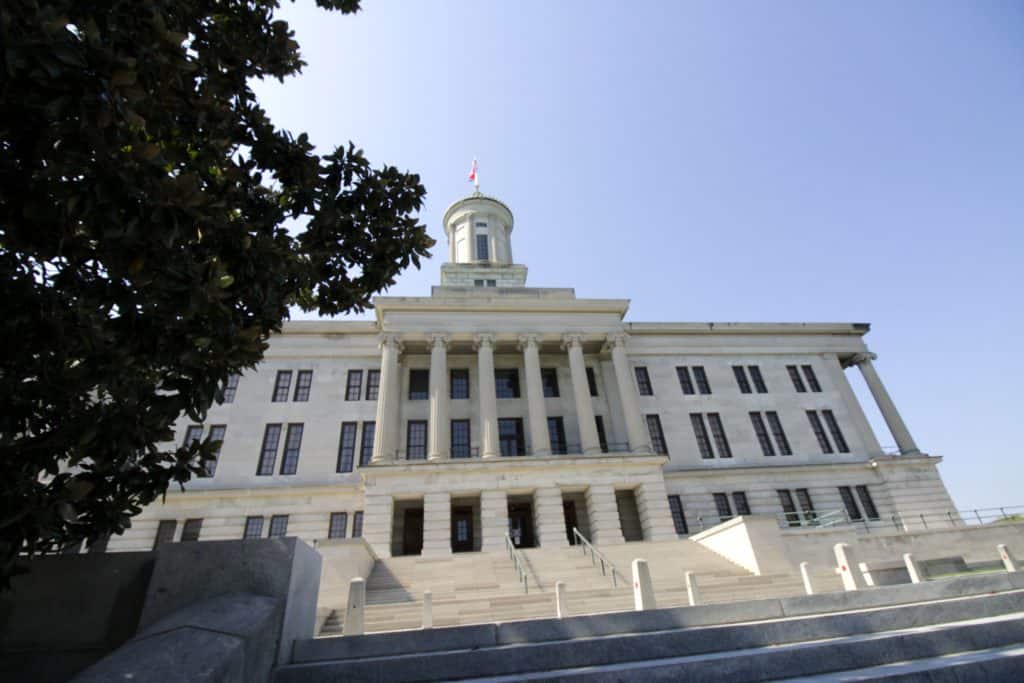 We spent 3 nights in Cave City in the Wigwam Village. If you are looking for a place to stay in Cave City, I will warn you that they aren't nice – the linens and towels were ancient, and there was really nothing to the Village at all – but nothing in Cave City is even remotely fancy, and these were kitschy enough to be cool.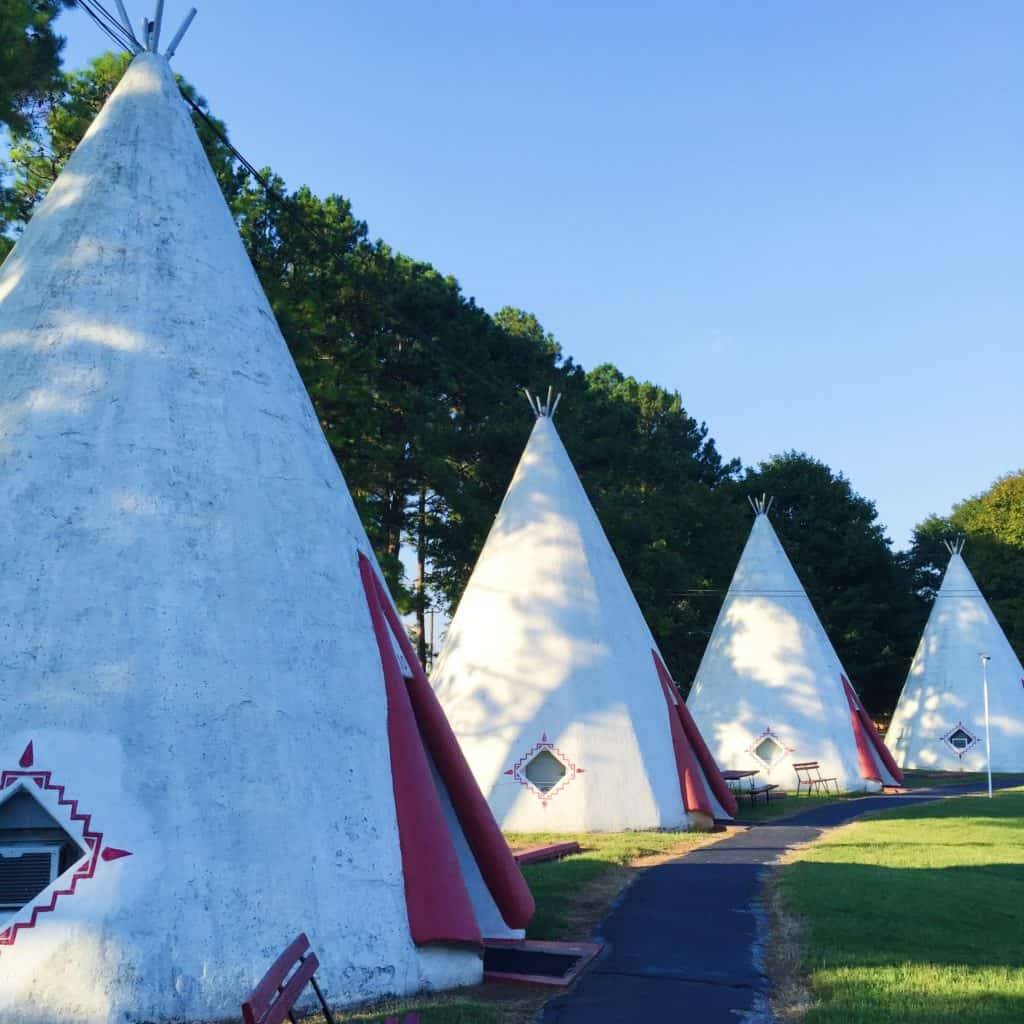 That evening my mom and sister slept while Sean, my dad & I wandered into town. We found a fair going on and walked through and saw what a truly small country town it was. We had a really fun time listening to the live music and seeing how the locals live.
The next morning we headed into the park for some hiking. There is no admission fee for Mammoth Cave National Park (but you can only go into the caves with paid tours) so we were able to hike for free.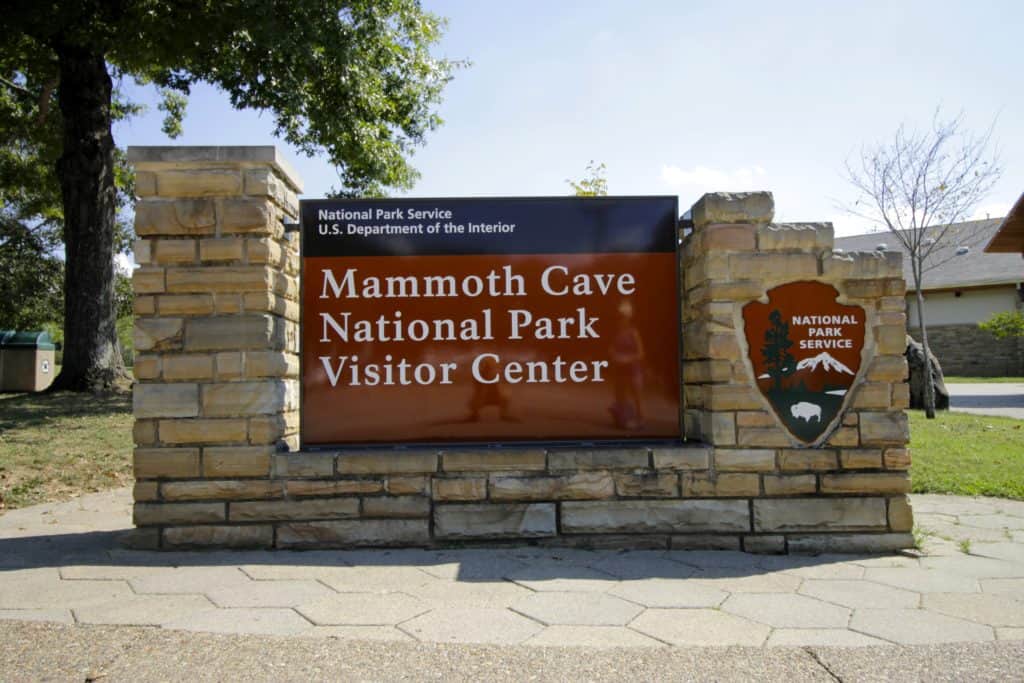 We picked 2 trails that left from the visitor's center based off the recommendation of a park ranger. We hiked about 4 miles on the Green River Bluffs Trail, which had amazing rock croppings and views down to the Green River below. We also checked out the Echo River Springs Trail along the water and the White Caves Trail where we saw a sink hole and more topography. We didn't realize how many trails there were at this particular park. They were in great condition and there were backcountry trails as well.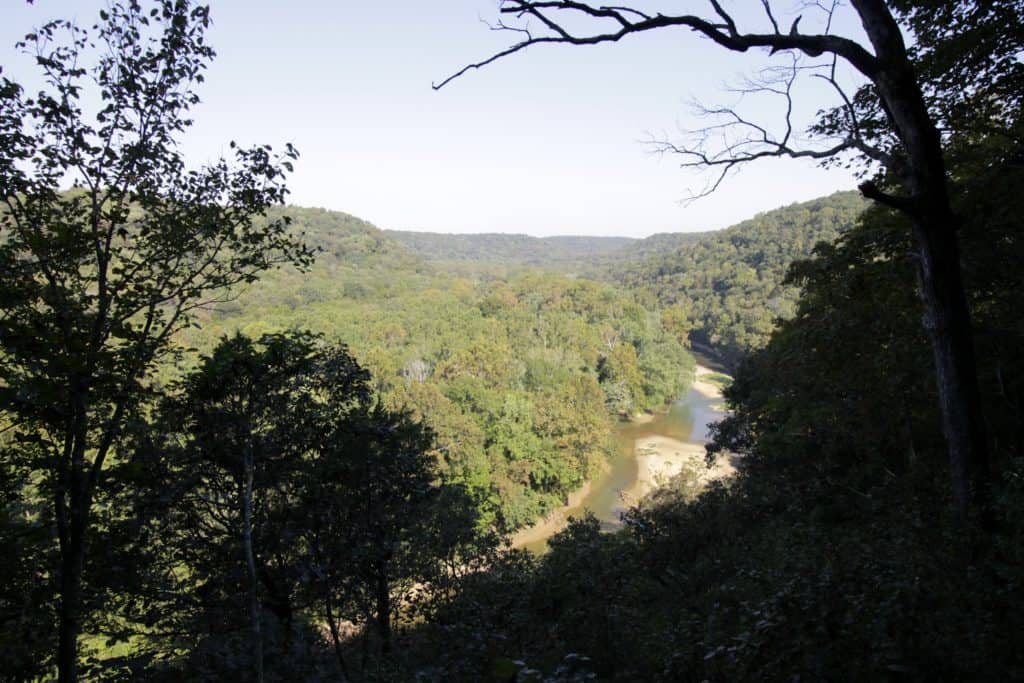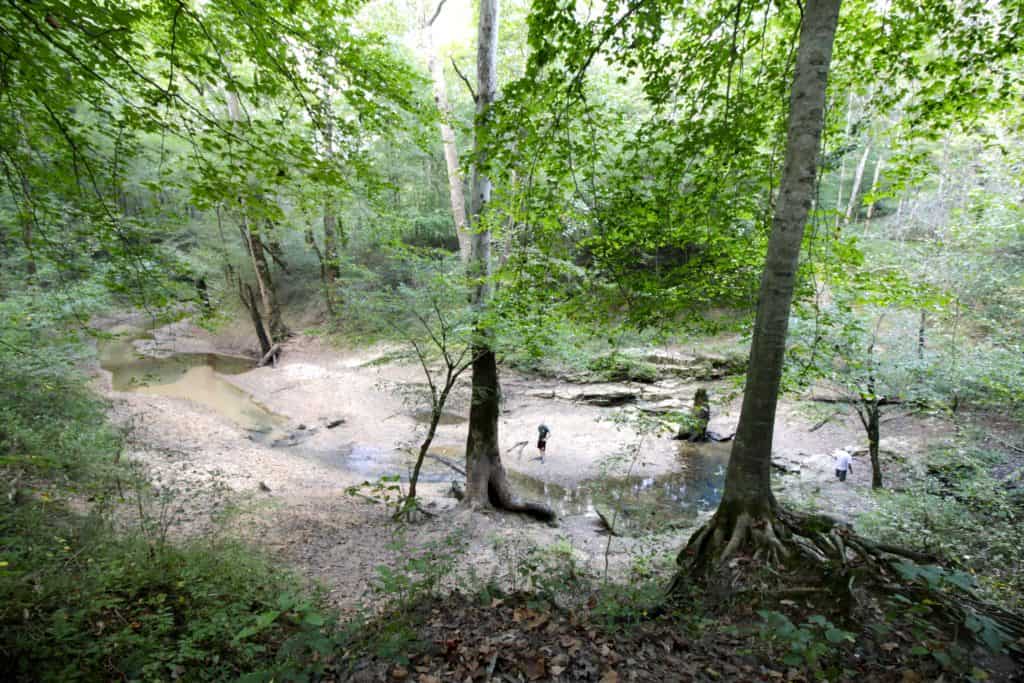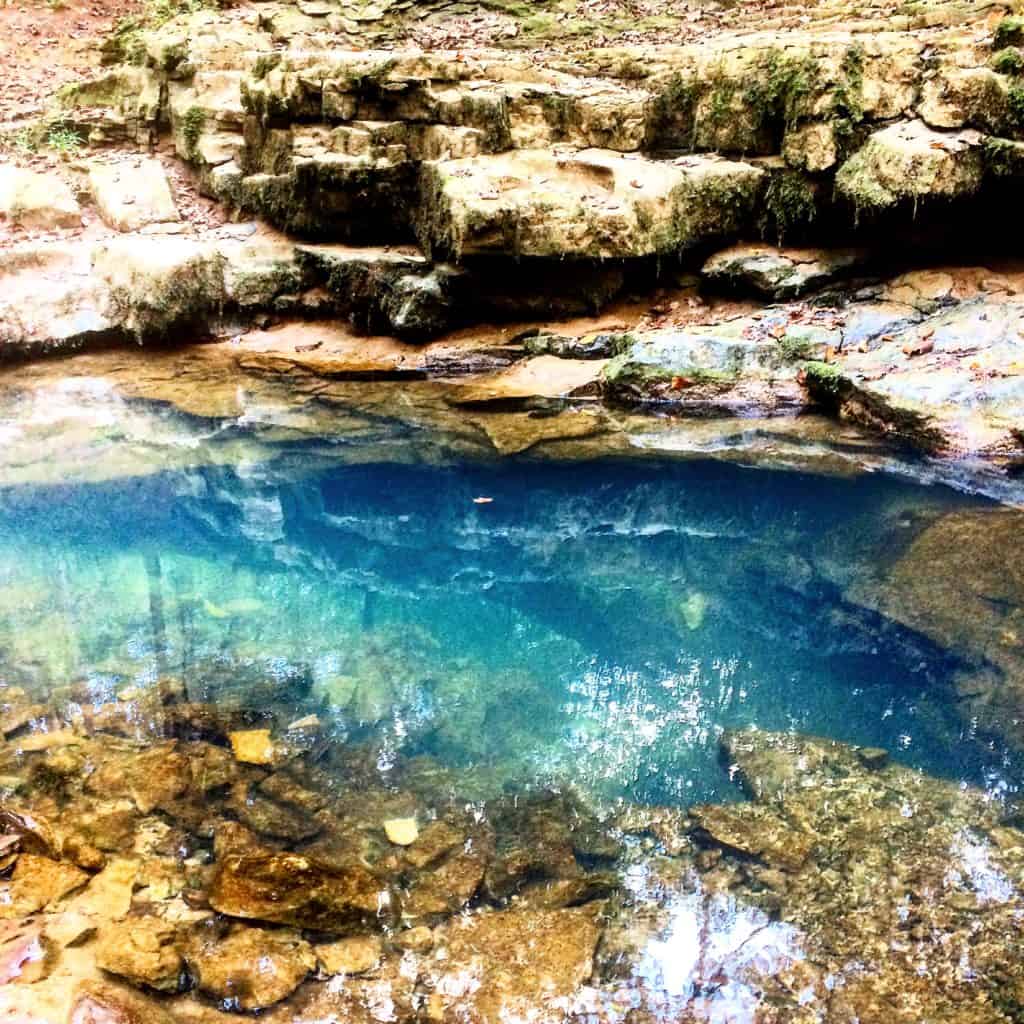 After the hikes, we ate a packed lunch (though there was a cafe in the park hotel – we just have learned that we prefer packed peanut butter sandwiches and fruit to national park cafe food) and headed slightly outside the park to Mammoth Cave Canoe and Kayak to pick up, you guessed it, canoes and kayaks. They dropped us off at Denison Ferry and we traveled about 7.5 miles in 3 hours to Green River. It was a beautiful ride but the water was not moving at all – you really had to paddle or not move. However, on the one spot of moving water, my dad's boat flipped and his non-waterproof camera got dunked. Yikes!
We had dinner that night at El Mazatlan, which was the top rated Yelp restaurant in Cave City, and we had a Mexican feast.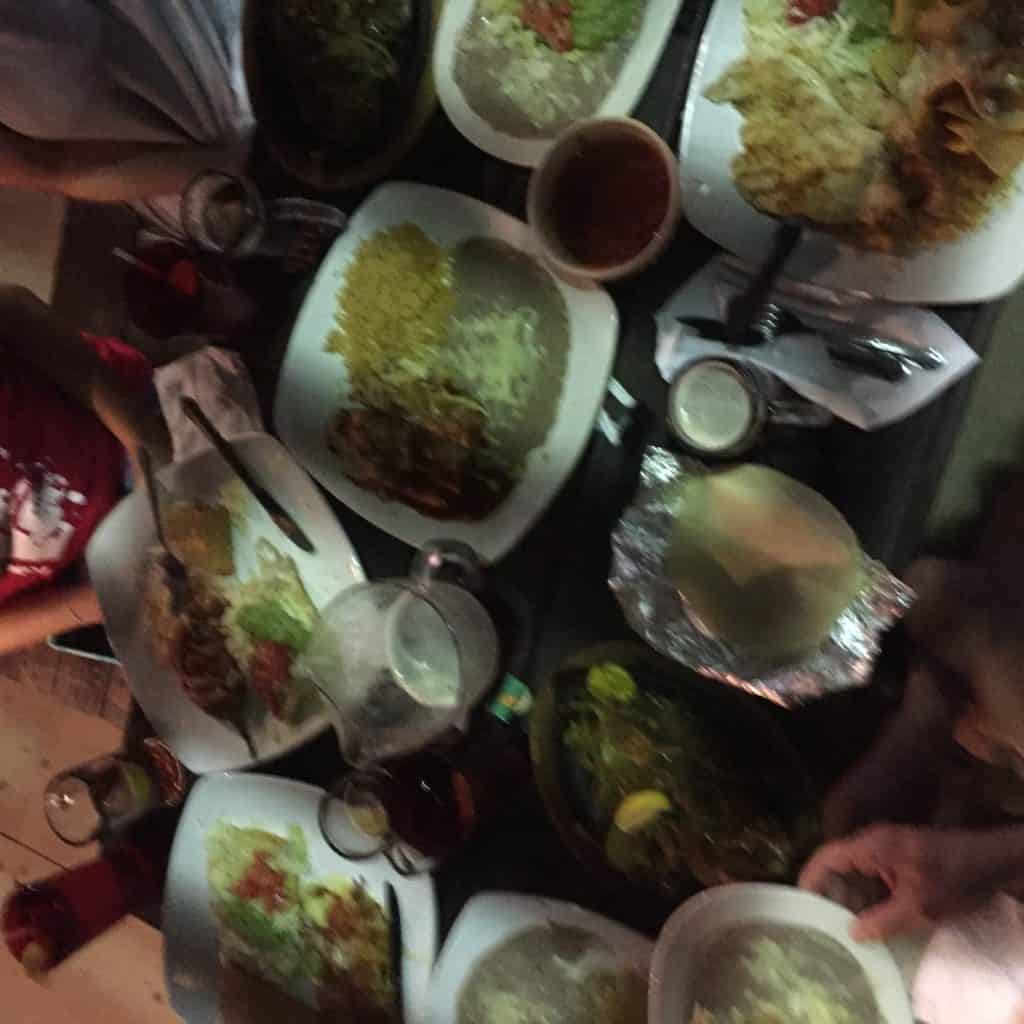 The next morning we had a 9:45 Grand Avenue cave tour. It was a 4 hour tour that visited 4 miles of the cave. I was surprised to learn that it was a dry cave – so the majority was not stalactites and stalagmites but actually more like the rocks in the South Western US. Still, it was incredible. There was so many different types of areas in the cave. And even after walking for four hours, we only saw ONE PERCENT of all the mapped caves in Mammoth Cave. It's expansive.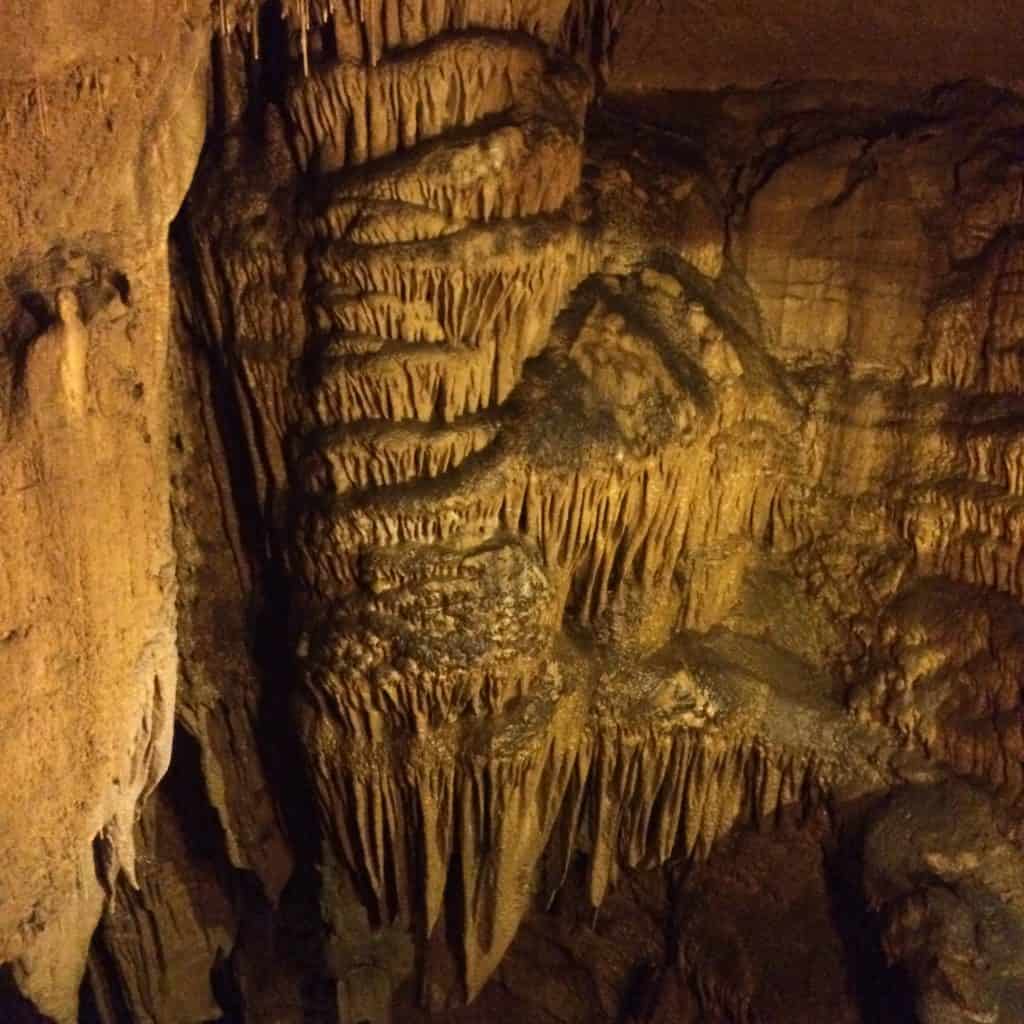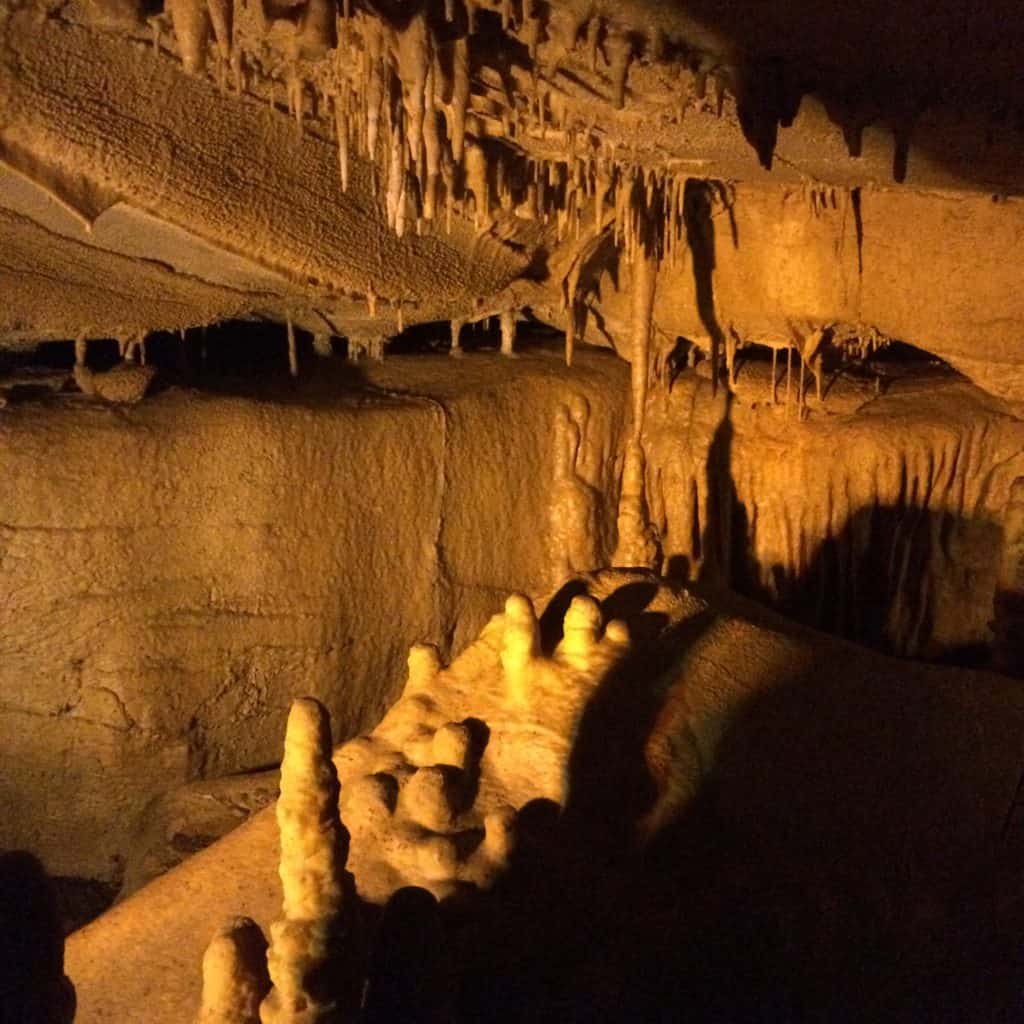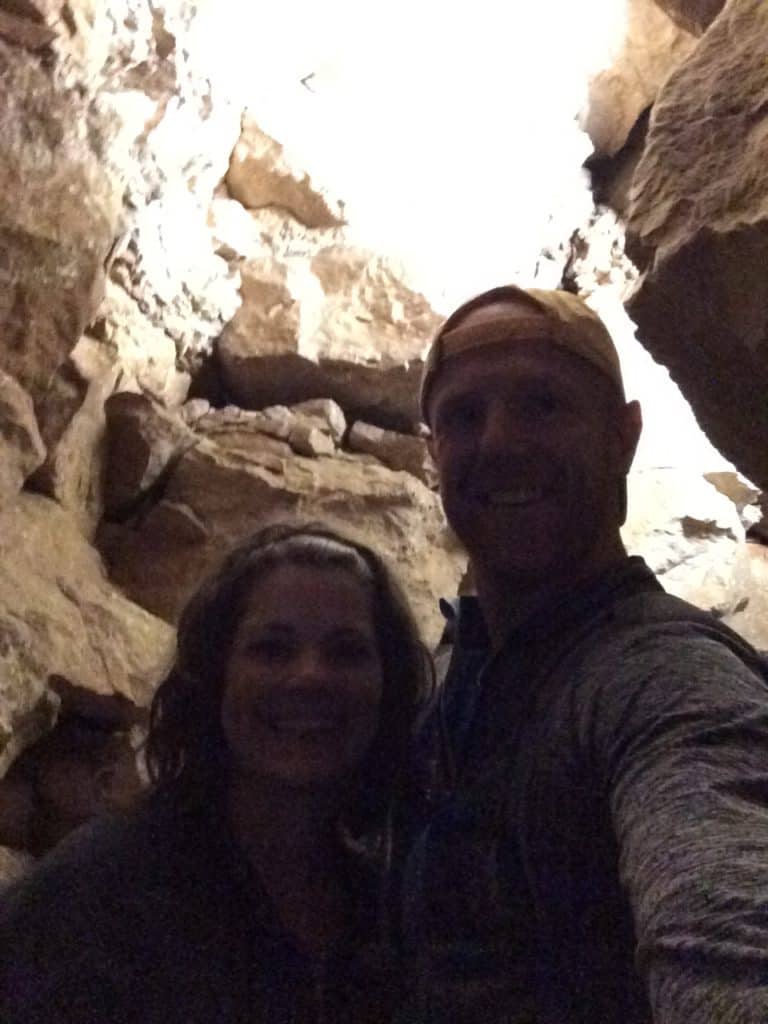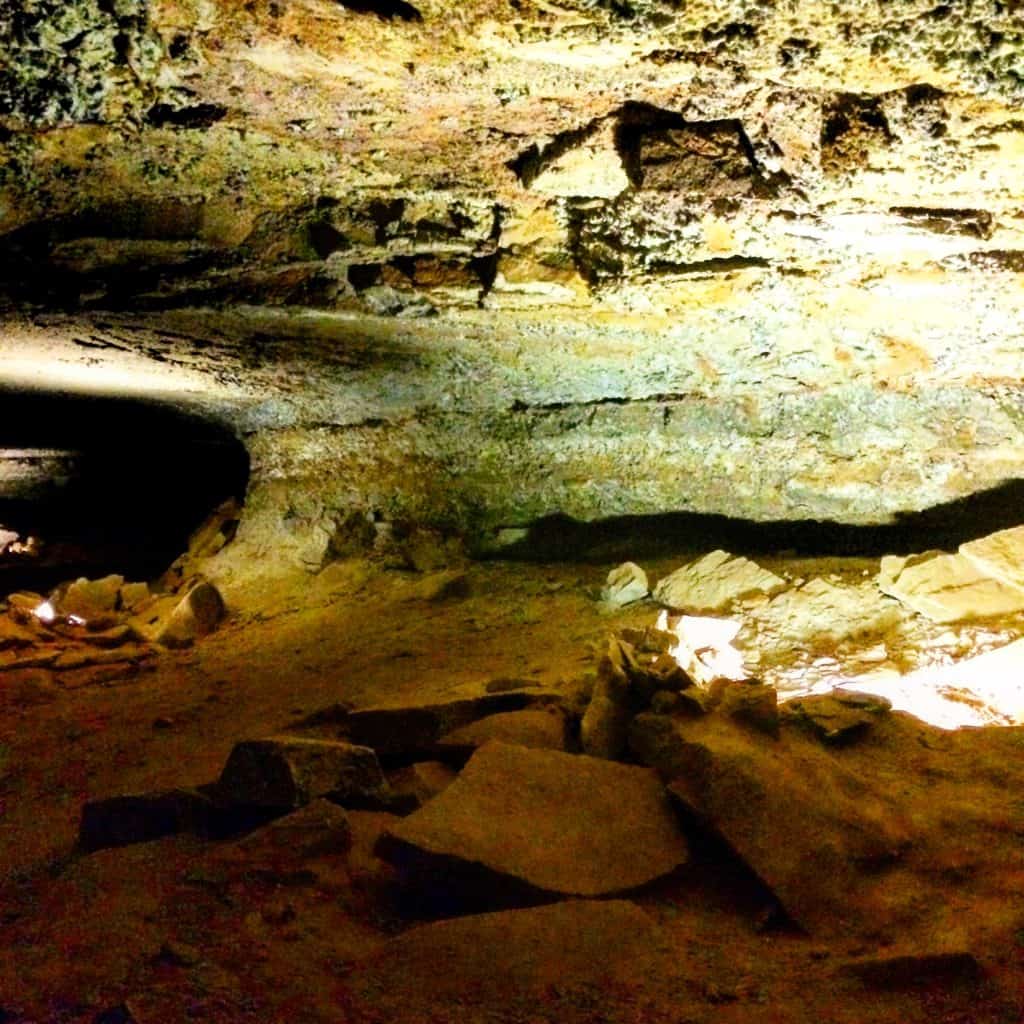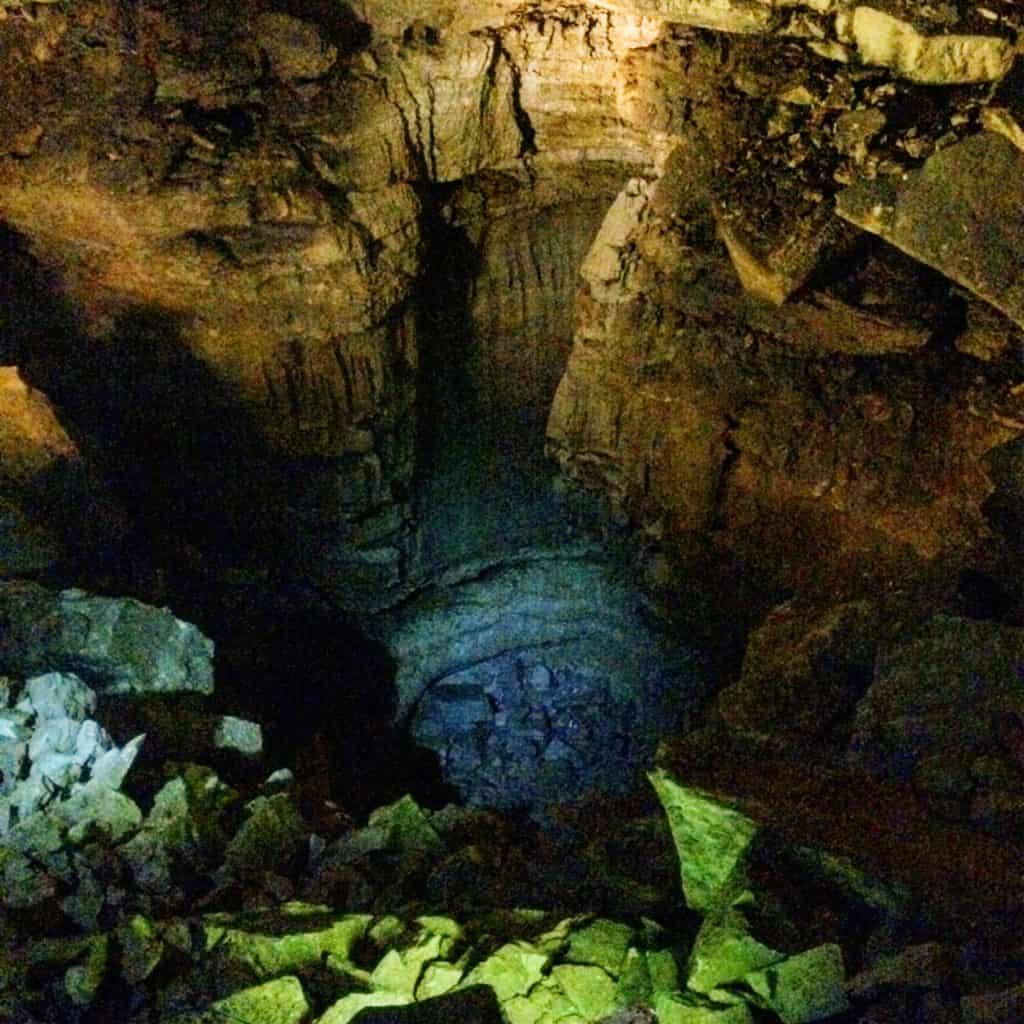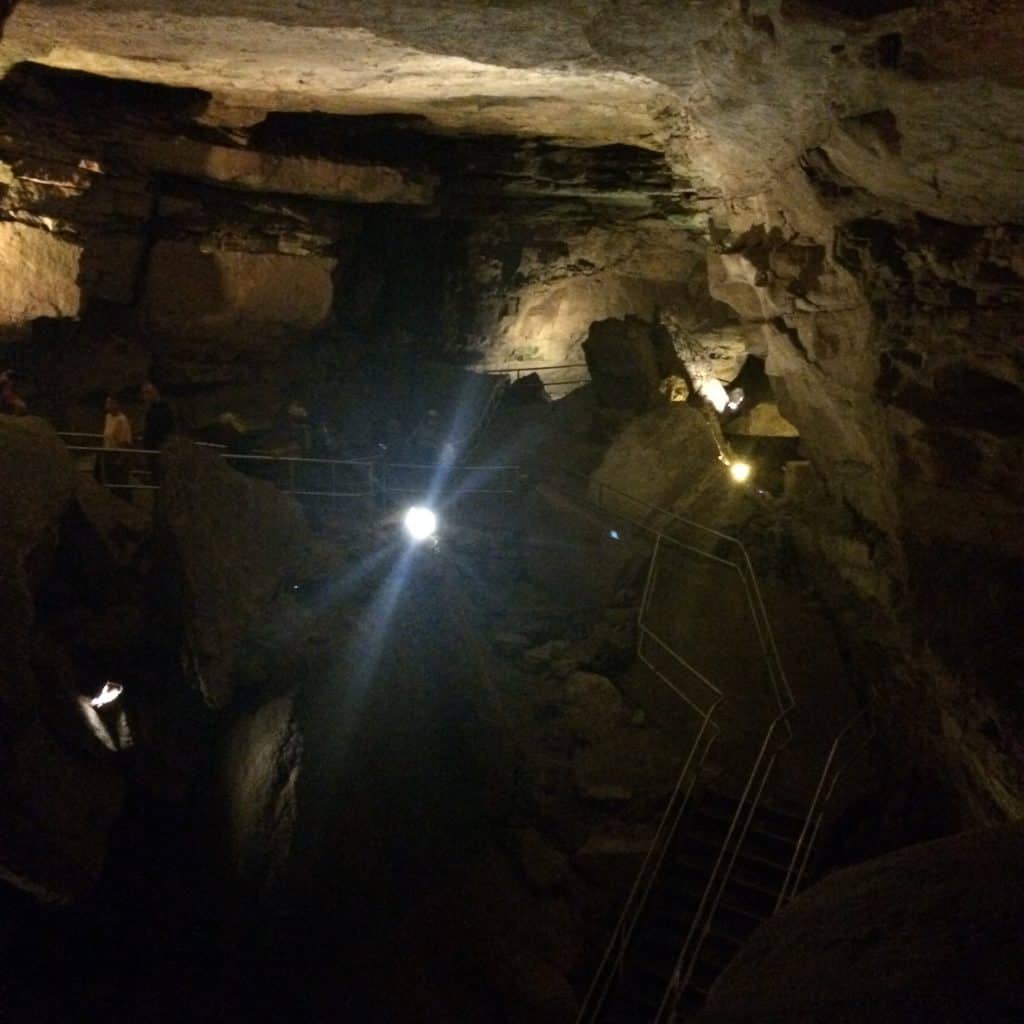 After the cave tour we ate a quick picnic and headed just over an hour north to the Jim Beam distillery. We didn't exactly realize that going straight north we would cross a time zone and be back on East Coast time. Even though we got to Jim Beam around 4:15 Eastern and they were open until 5:30p, we missed their last tour and they wouldn't allow us to do a tasting or purchase any drinks. It was pretty annoying since we drove over an hour to be there, and as we were about to leave a very kind employee pulled us aside and gave us a 10 minute overview and a quick tasting. She was so kind! But definitely keep that in mind if you want to visit Jim Beam. They are technically open until 5:00, but they stop everything at 3:30.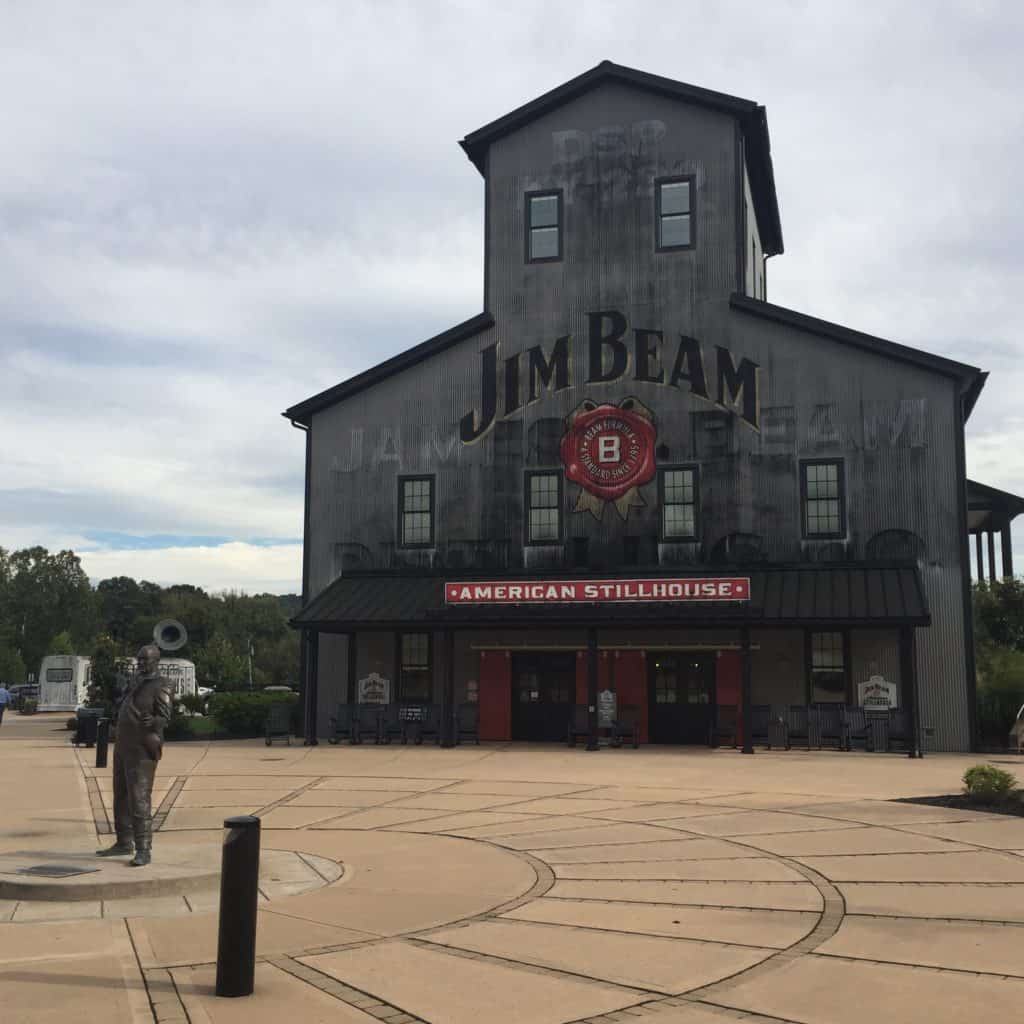 To make the trip more worth it we also stopped at Forest Edge Winery right outside Jim Beam. It was really really sweet wine, but only $5 for 6 tastings and something fun to do.
That night we ate all you could eat pizza at Turtleini (the #2 Yelp rated restaurant) and it was surprisingly good for $7.99 – the dessert pizza was bomb! That night we drank beers in the tipi and played Beanboozled, which if you haven't played before is really hilarious.
Tuesday morning we had breakfast and drove back to Nashville. We stopped at Percy Werner Park for a quick trip to stretch our legs and then headed to the airport.
It was a quick weekend but very relaxing and great to see such an epic natural monument as the cave!