A few weeks ago, the Charleston County Parks and Recreation Commission announced the opening of a new county park in Mount Pleasant called Laurel Hill County Park. From what I can gather, it's land that they have had for a while, but it hasn't been open to the public before now. For our Valentine's Day this year, after we ate homemade cinnamon rolls, we headed out to check it out.
You can read our page on all of the Charleston County Parks here!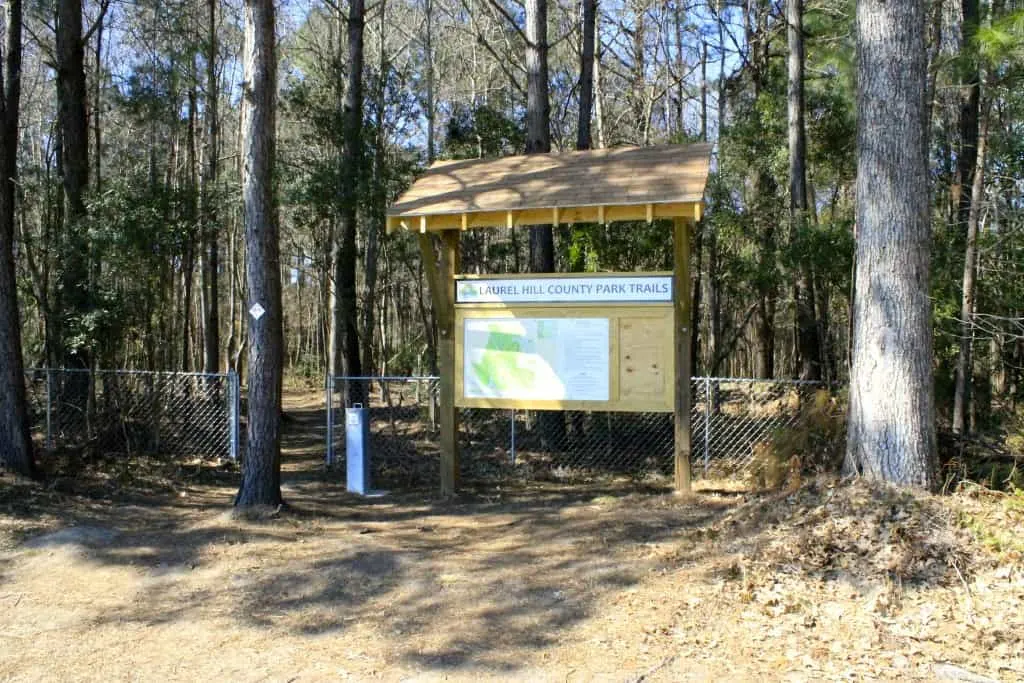 Laurel Hill is located directly beside the Mount Pleasant Recreation Complex in the Park West neighborhood. In fact, the entrance to Laurel Hill is actually inside of the rec complex and it is difficult to find. Head into the complex and go into the back corner with the baseball fields and look for this tiny sign and then follow the sidewalk to the entrance sign above.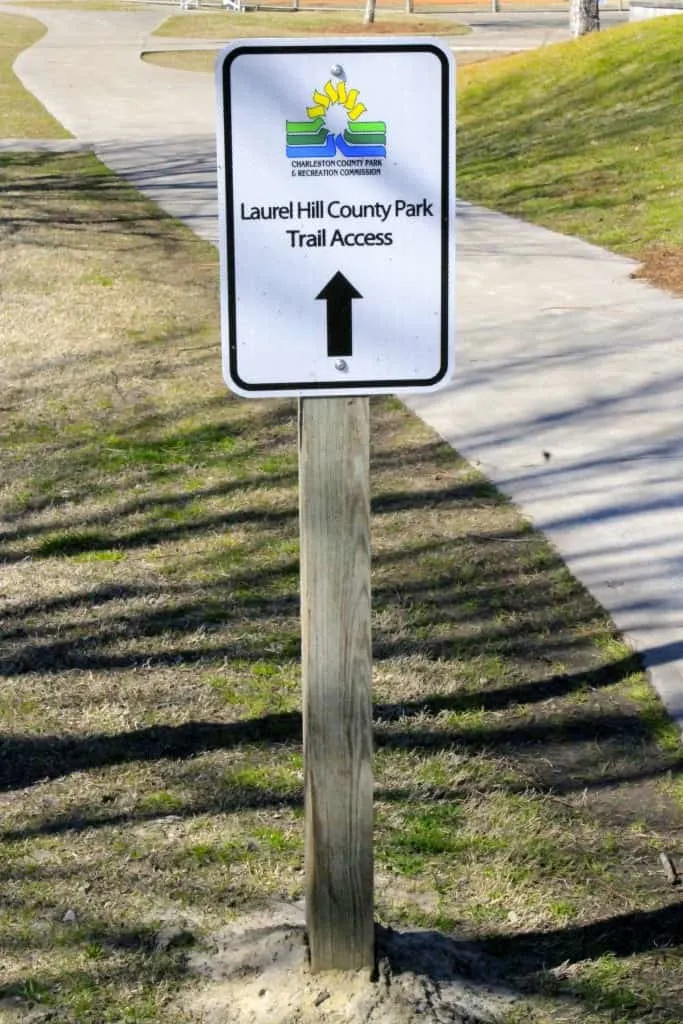 The park currently boasts more than five miles of trails on 745 acres of land. There are various lengths of trails to make your hiking longer or shorter, depending on what you are up for. Right now, one of the trails still hasn't opened yet, which will add another 1.5 miles of trails.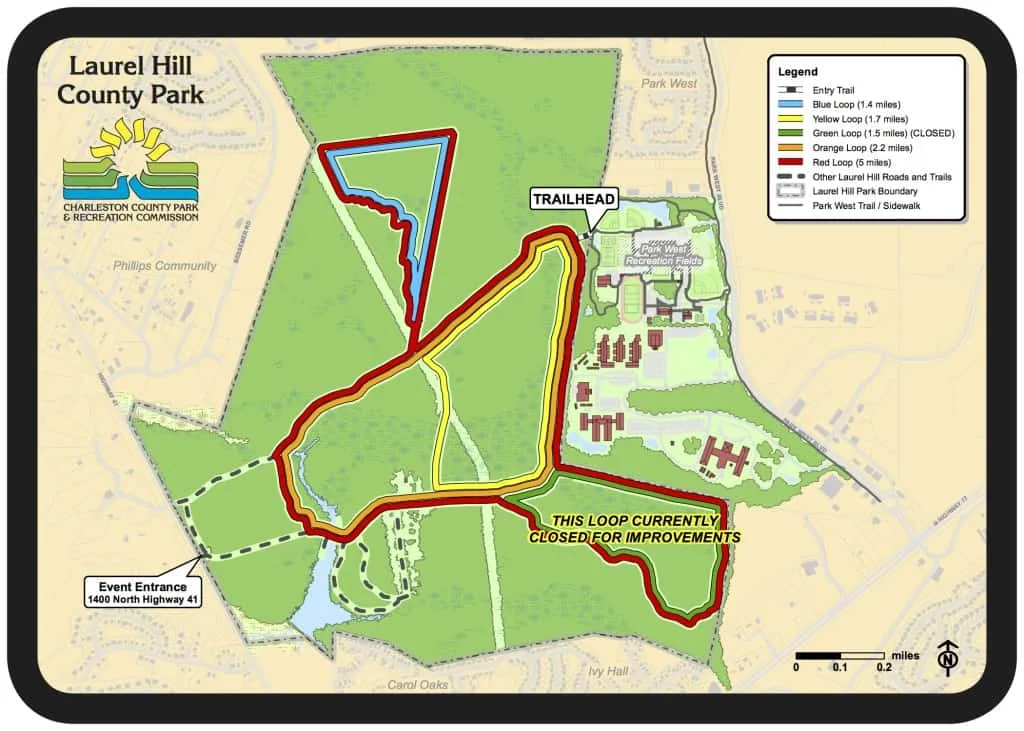 We hiked the red loop, minus the portion that is closed with the green loop. The trail is extremely well-maintained with compacted dirt and not too many roots.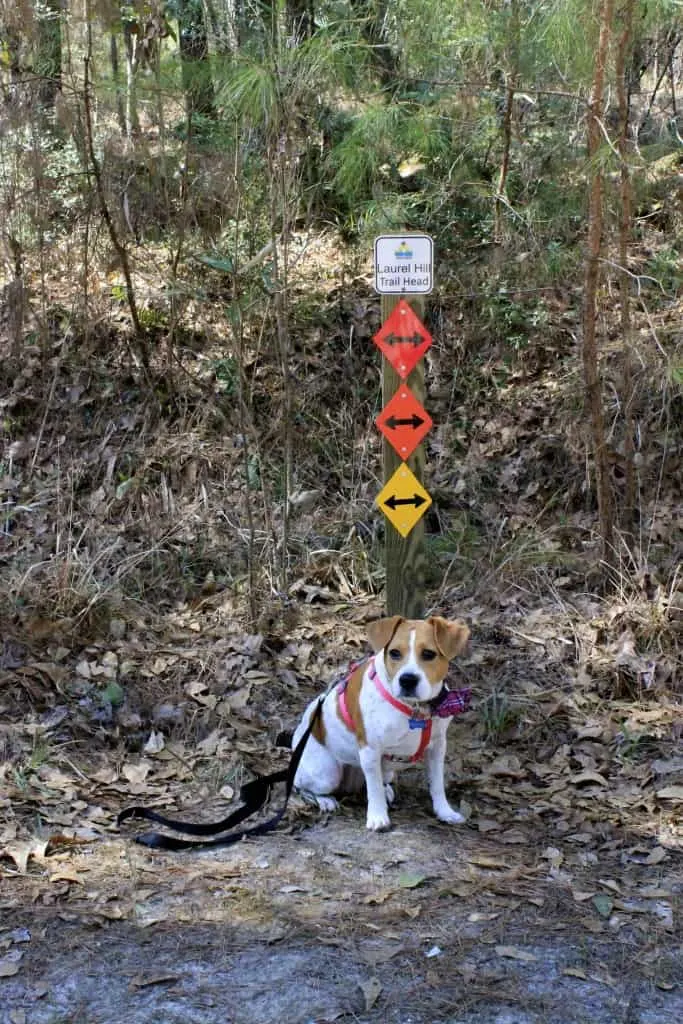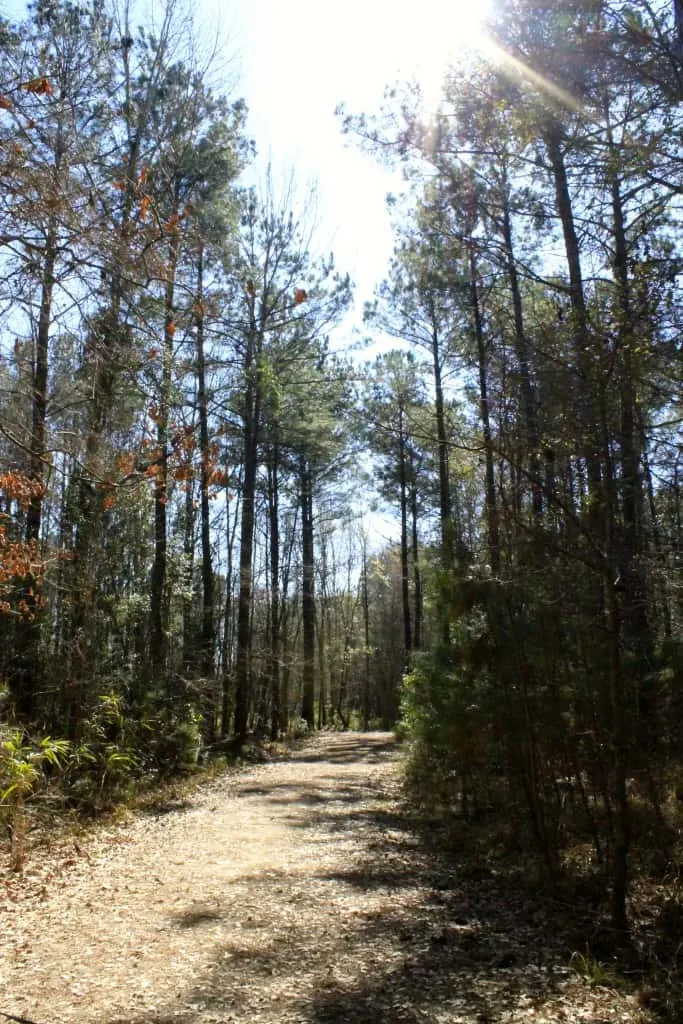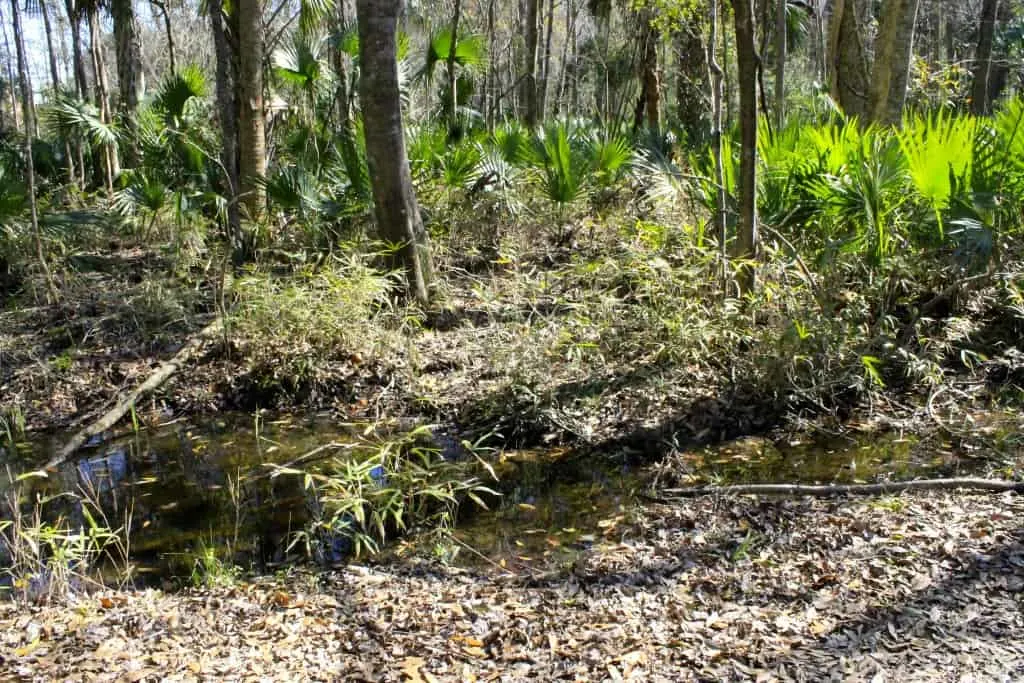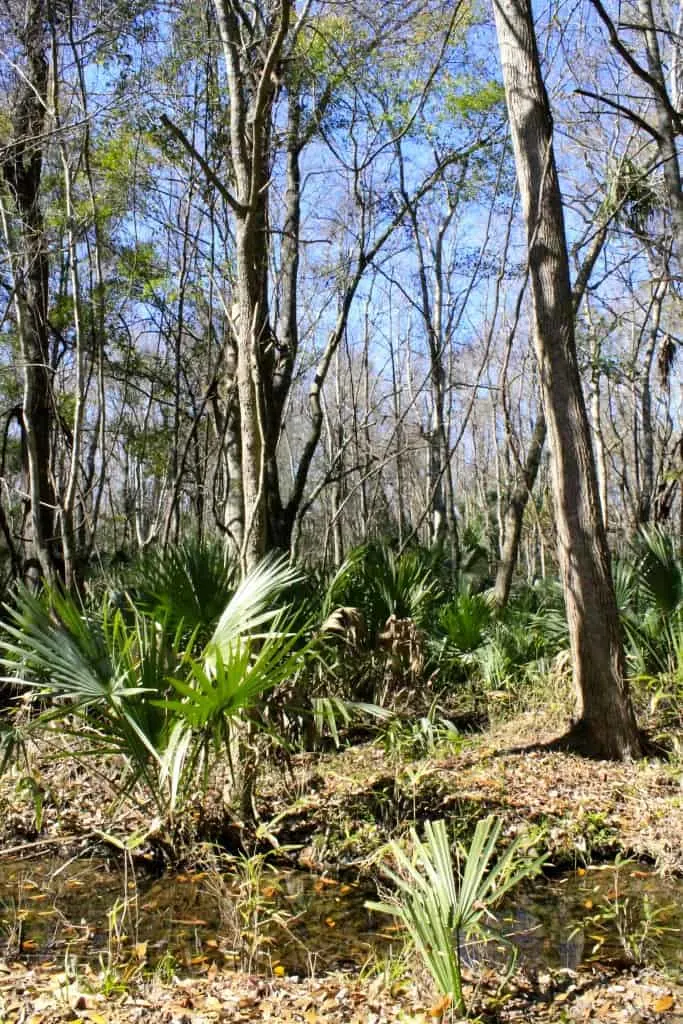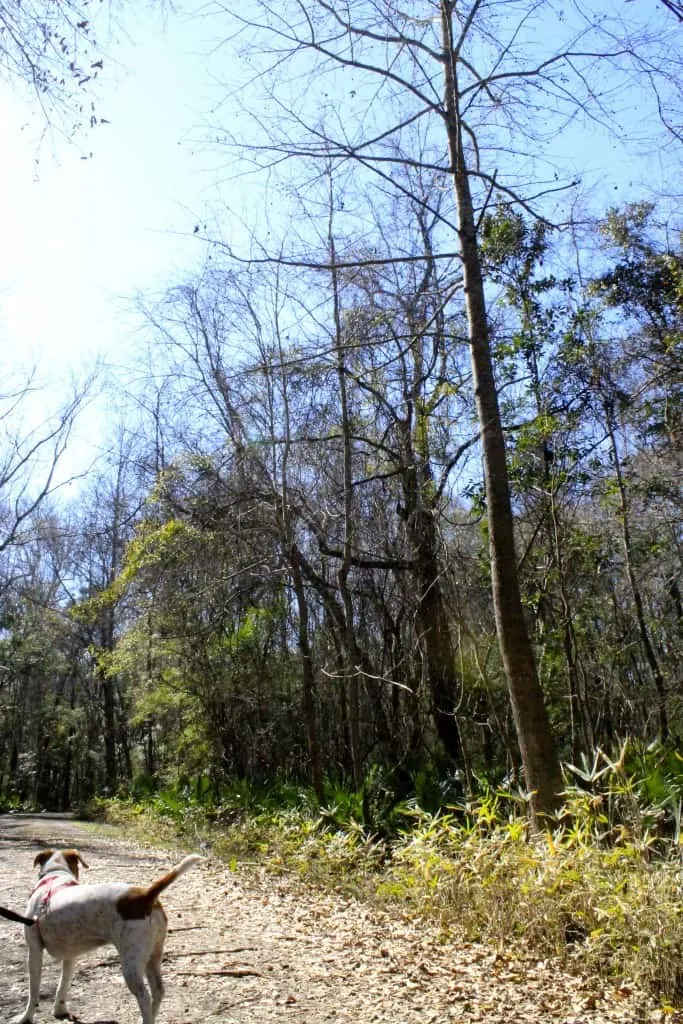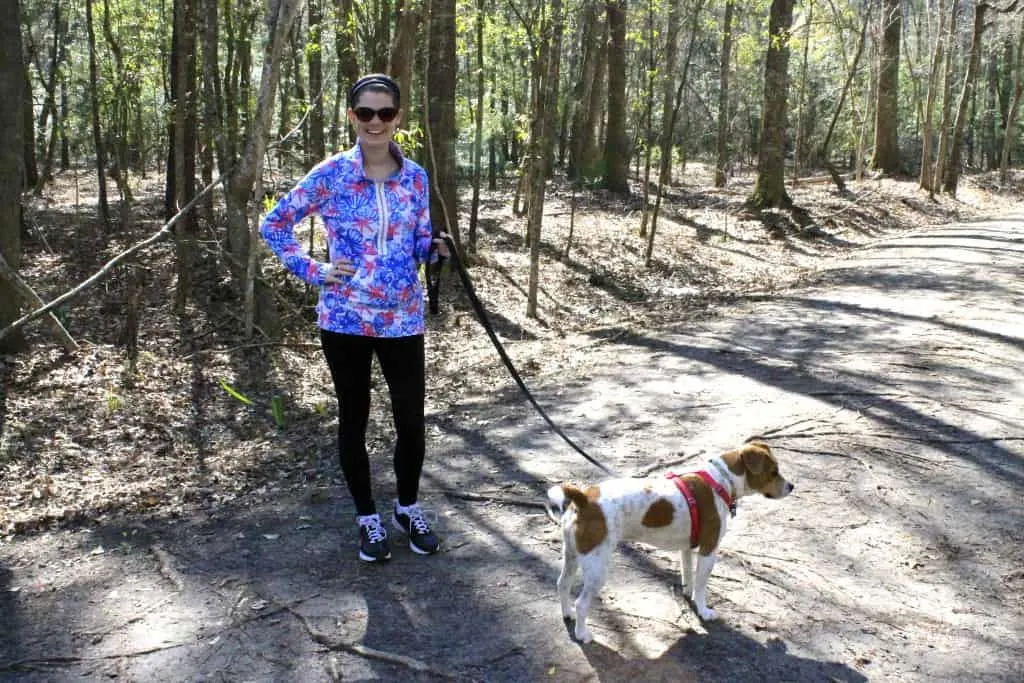 About thirty minutes into our walk, right where you can cut across on the yellow trail, there was a huge open area on both sides. On one side, there was a pavilion with picnic tables and electricity, but all the lights were smashed out. There were also the remains of an old house in front of it. Since this was a plantation many years ago, I'm assuming this was a worker's quarters, but not sure.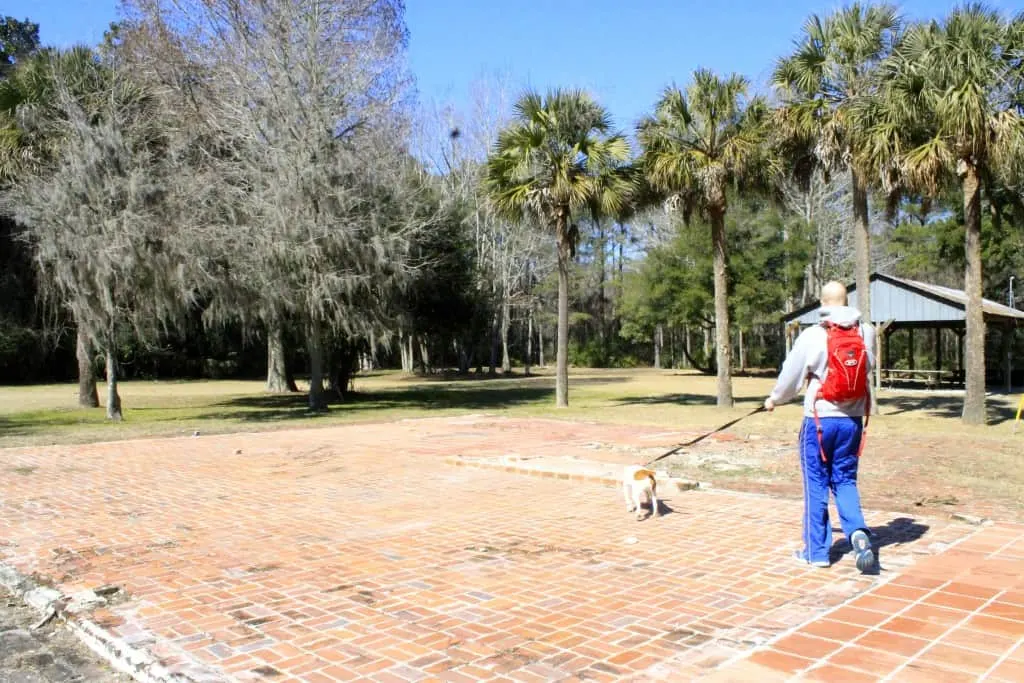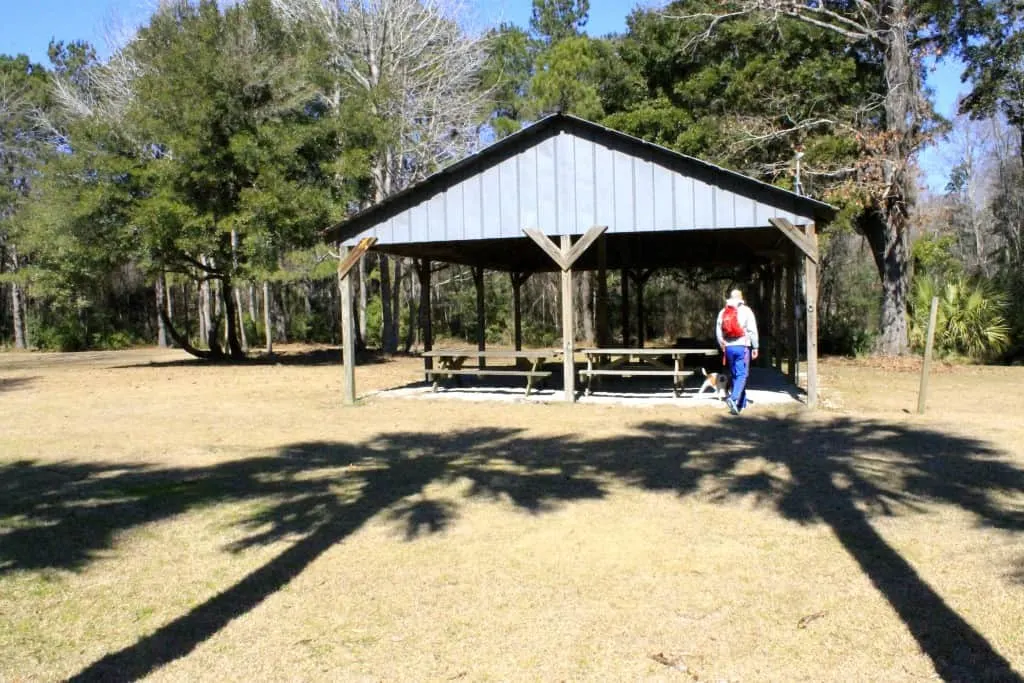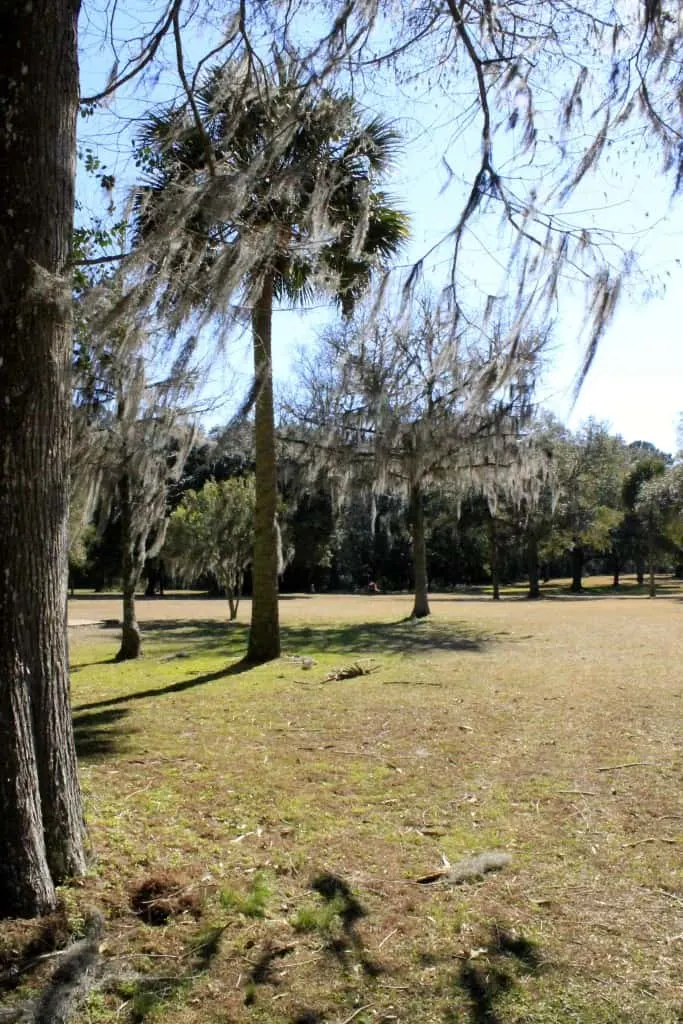 On the other side of the trail was even more open space. Right down the middle was the classic dirt driveway lined with massive oak trees. We walked around for a while trying to see if there was a house at the end of the driveway, but we didn't make it to the end, that's how long it was. We didn't want to stray too far off the trail, so we figure we'll explore that route more next time. But the grassy areas are great for camping, as there are picnic tables and fire pits that have recently been used. I want to find out how you can reserve a campsite there because clearly people have been using it.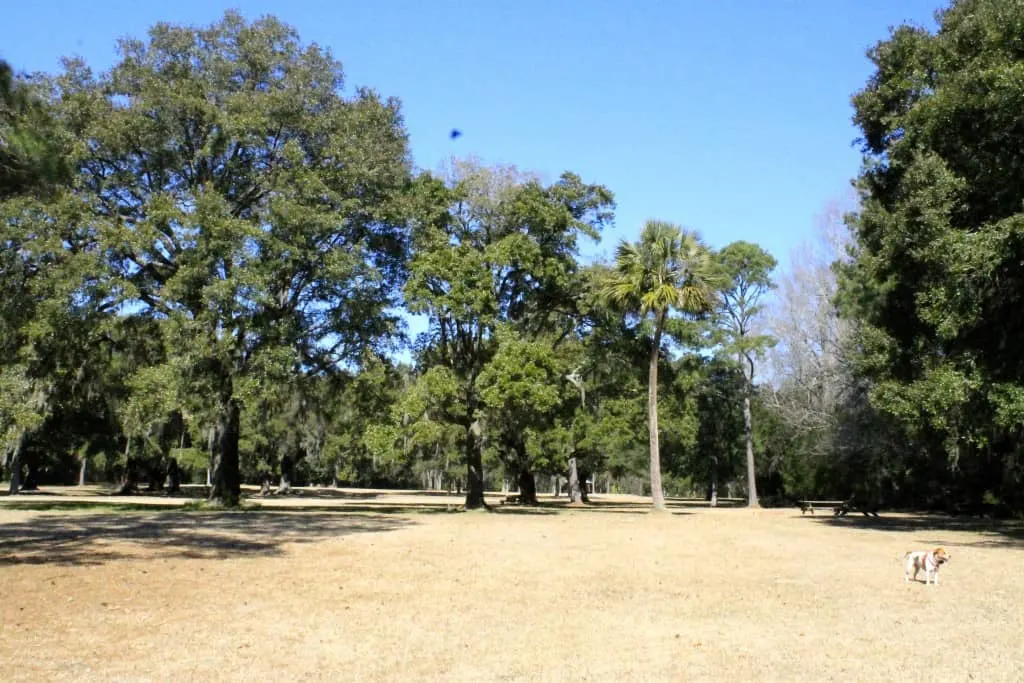 There was even a nice lake for fishing with benches set up. But keep in mind that it is catch and release only.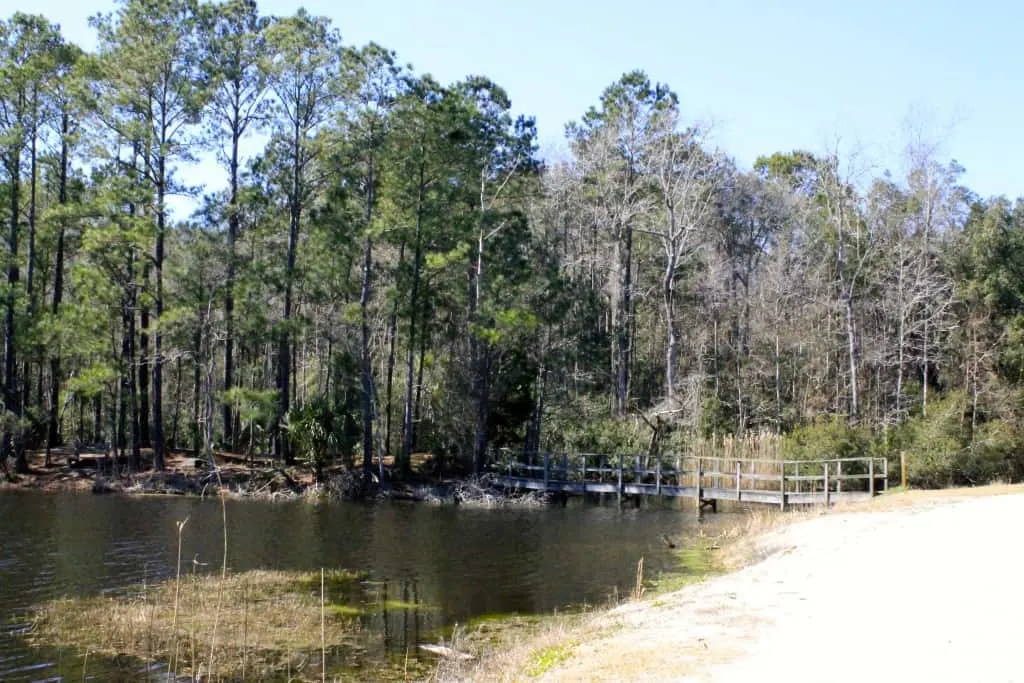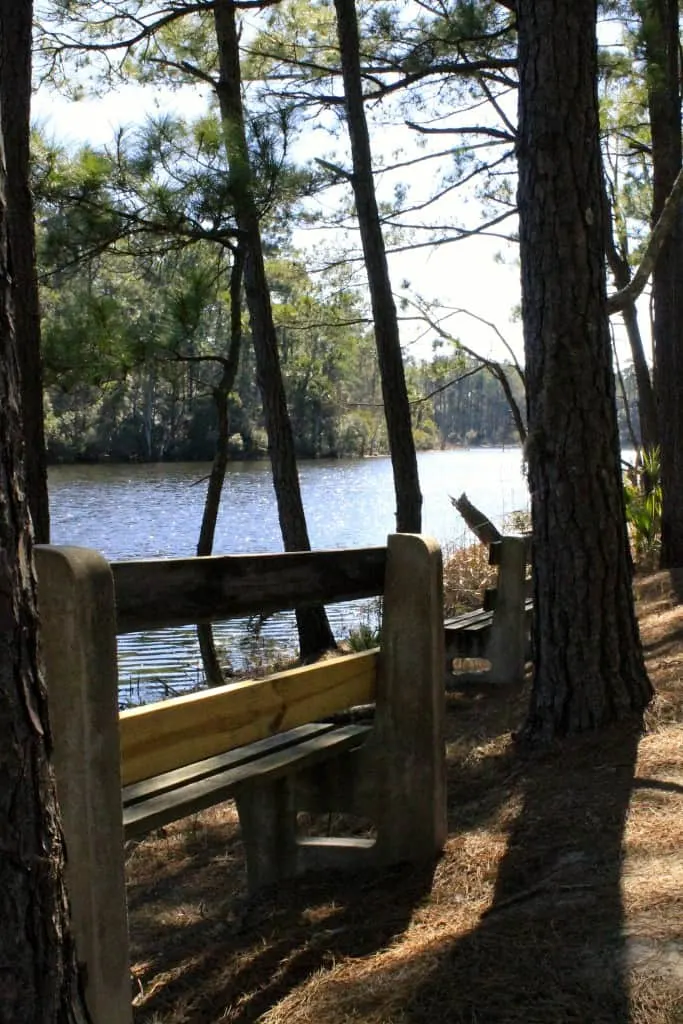 We saw tons of people walking around on the trails, everyone from people jogging to older people on a leisurely stroll to Boy Scouts biking. There were tons of opportunities for everyone to go out and play.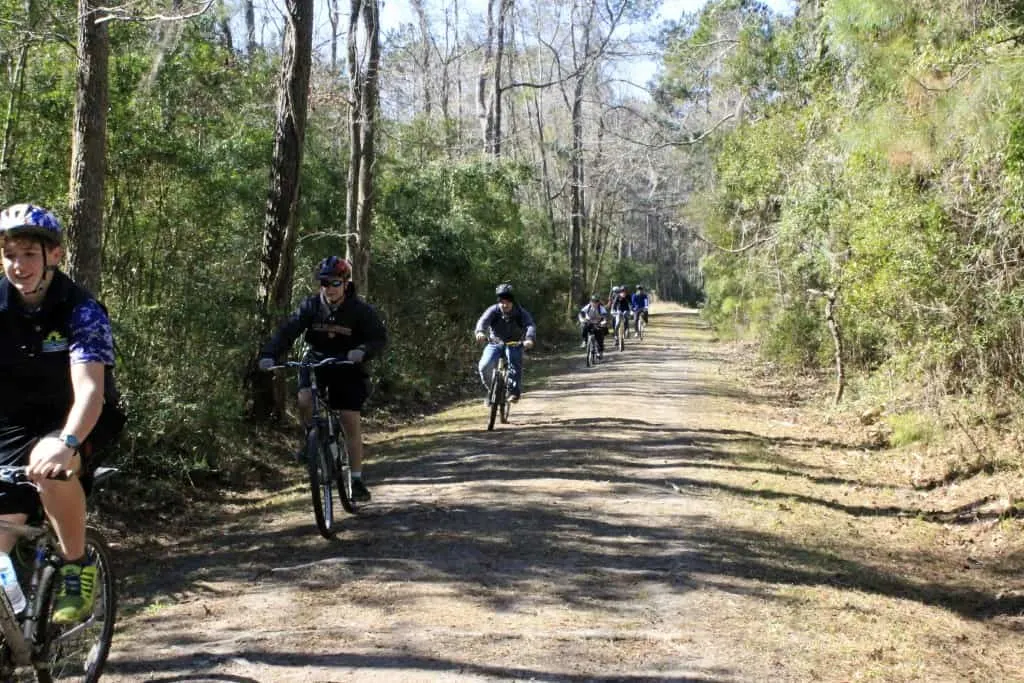 We really like this park, it's just a little far from us, but that won't stop us from going back because it really is beautiful.
Go check it out!