We needed a lot of different items in order to fill 18 frames on a gallery wall, so we had to come up with some creative ideas. We didn't want to use any pictures because we already have several galleries with us. So one idea that Morgan had was to put up a silhouette of ourselves from a picture of us so it would still look artsy. WARNING: there is a small amount of PDA to follow… (sorry).
I chose this picture from our cruise last year where we're standing on the fancy steps. We look good and it offered an easy way to get just our heads or some of our body as well.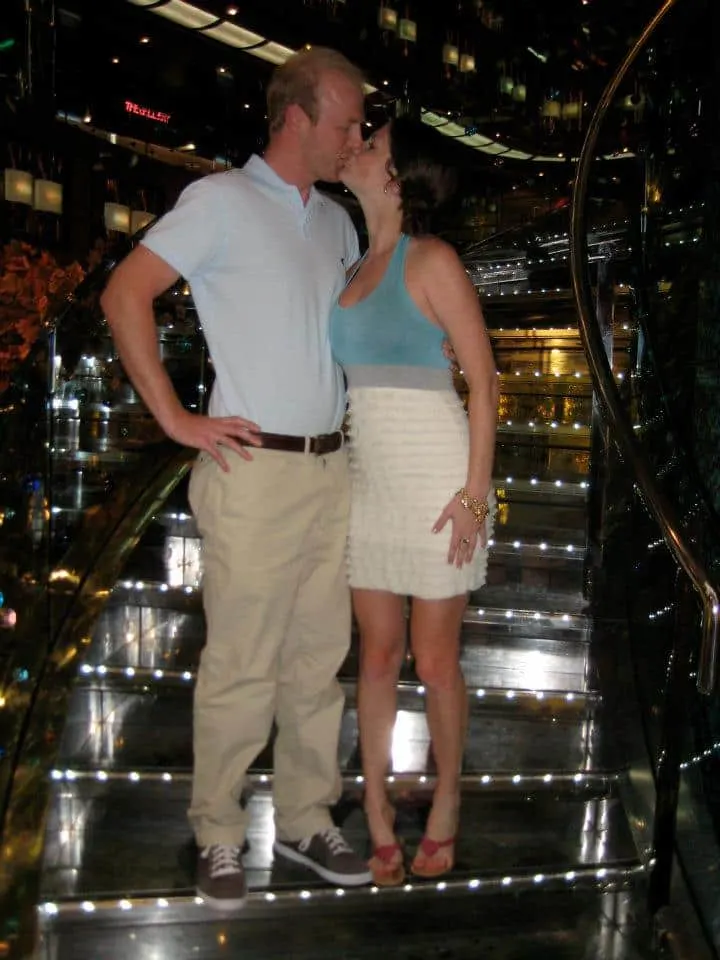 I started out in Photoshop by cutting out the portion of us that I wanted to use and set the canvas size to 8″x8″ since that was the size we have in the frames.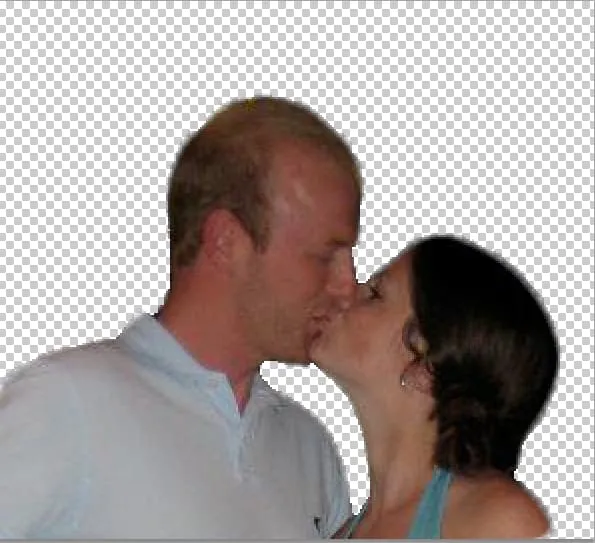 Now, there might be a more sophisticated way to do this, but, for this project, I just needed us to be black outlines. So I simply turned the exposure all the way down so that we were black shapes.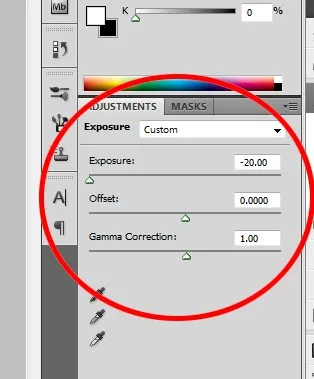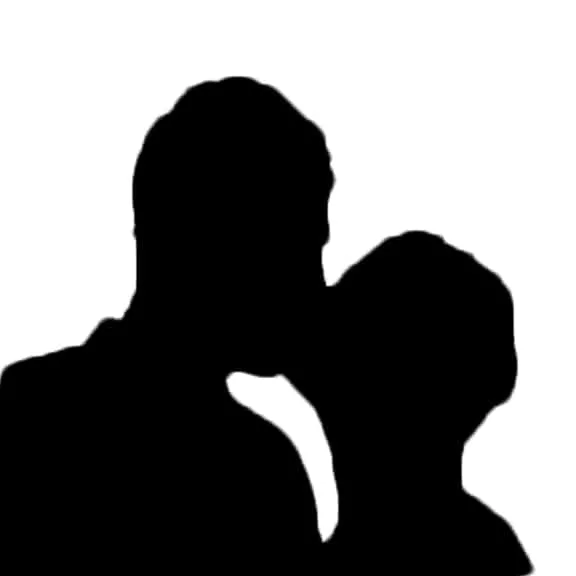 I did have to do a little extra work here because it looked like Morgan was actually a bald dude since her hair was in a side-bun in the picture, so I had to draw on a ponytail.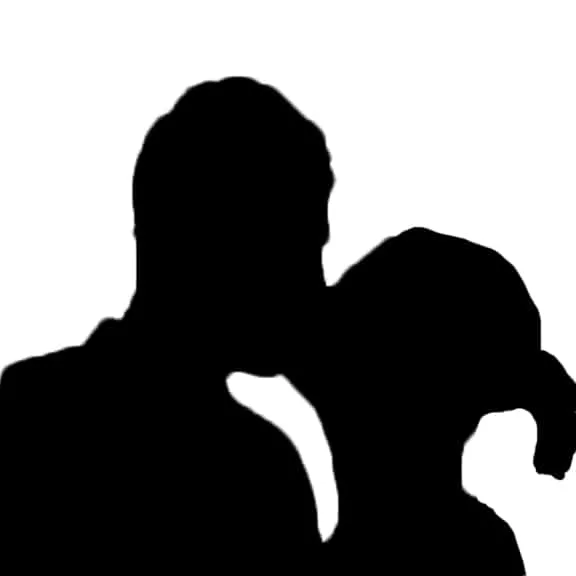 Ta-da! That simple. I just saved it as a JPEG and printed. Since I had previously set the canvas size to 8″x8″, we were able to put the silhouette on a pretty background paper and hang it up!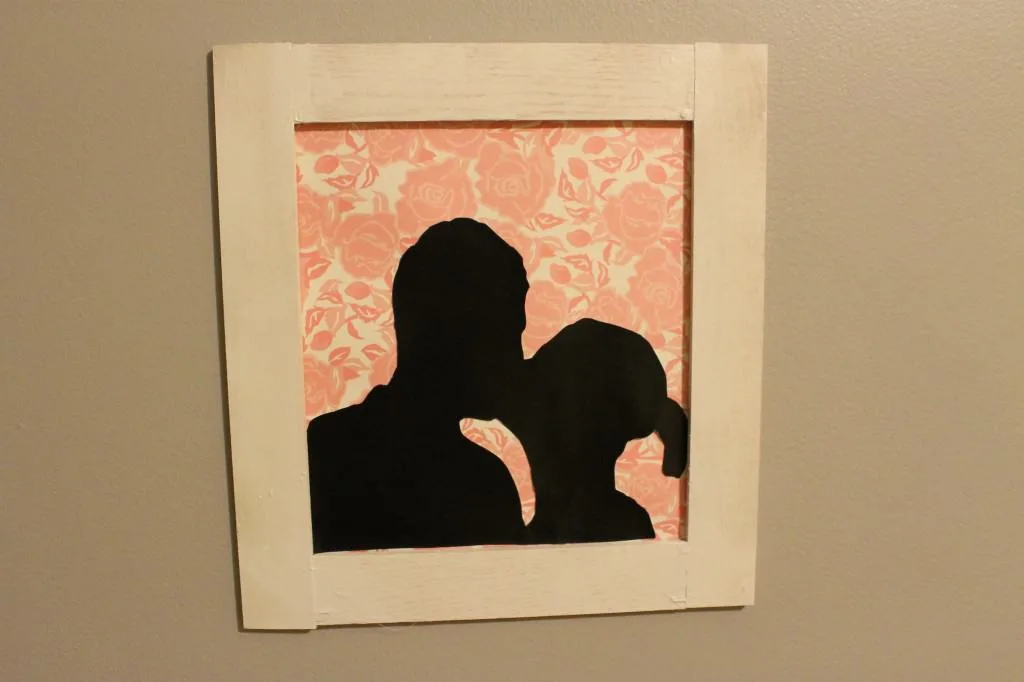 This one was easy and sentimental!
Have you seen any of our other gallery wall ideas?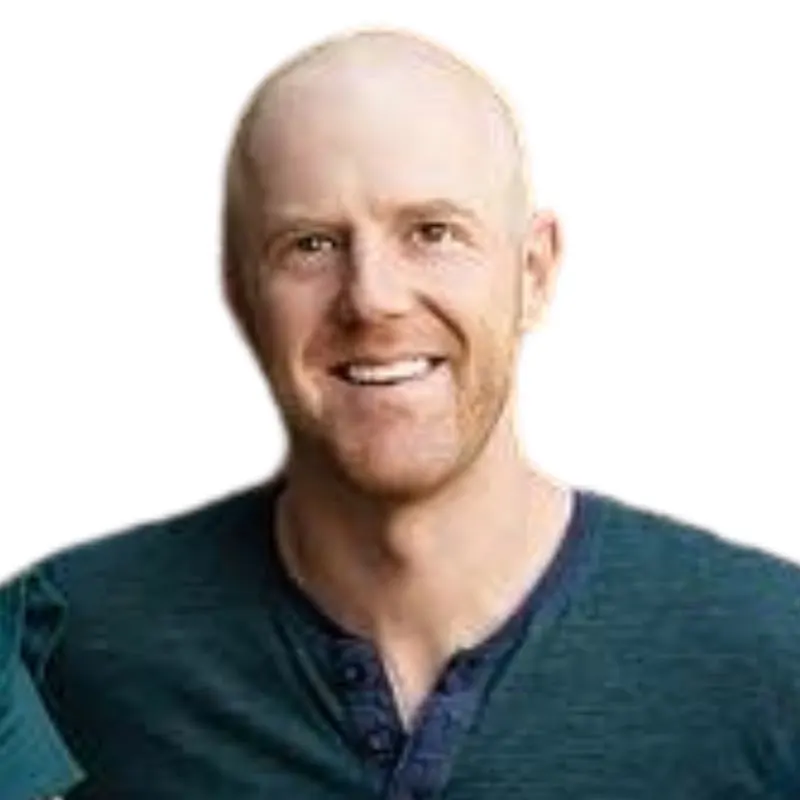 Hey there, I'm Sean, the woodworking enthusiast and builder behind CharlestonCrafted.com! Since 2012, I've been sharing the magic of turning raw materials into beautiful creations. I love teaching others the art and satisfaction of woodworking and DIY. I try to inspire fellow crafters to make something extraordinary out of nothing at all.