On Wednesday, we woke up in Venice and walked for about 20 minutes to the train station. Inside the station, we picked up sandwiches and cokes for the train ride. This was crucial as we were taking small regional trains that definitely did not have food cars! The train took about 3 hours and we had to transfer in Milan.
We stayed in Varenna on Lake Como. It was very convenient as there was a train station right in town. It was only a ten minute walk to our apartment, but our Air BnB host picked us up in her car. This was a great touch – it eliminated the confusion of being in a new town. Check out the view from our apartment: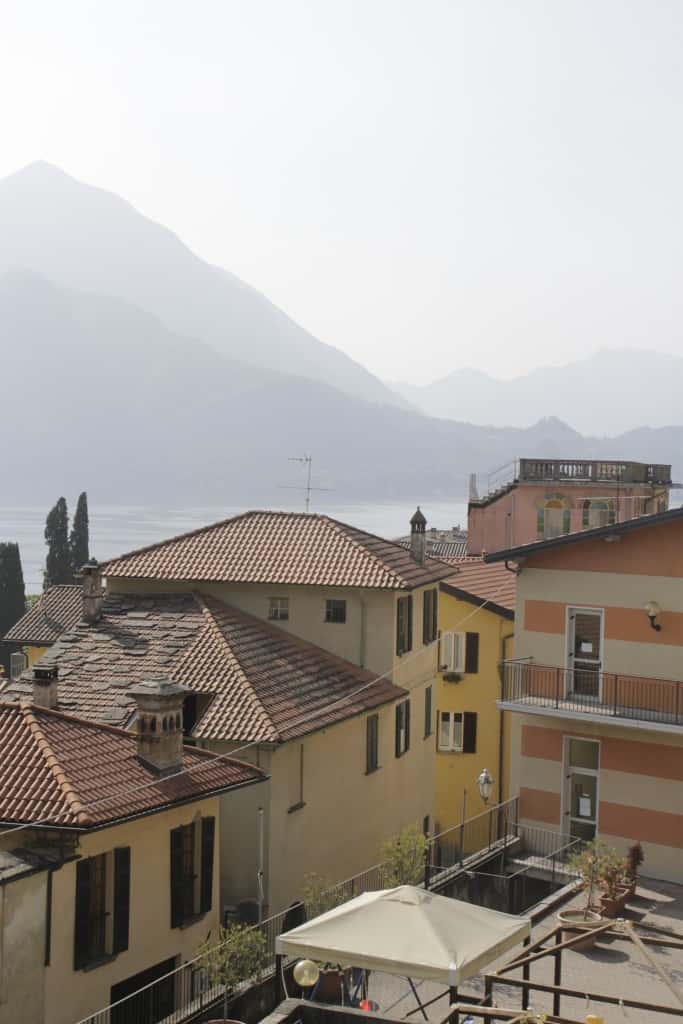 It was really warm, so we changed clothes, and went walking and exploring. Varenna is located at the base of the Alps, directly on Lake Como. It is basically how I envision heaven to look.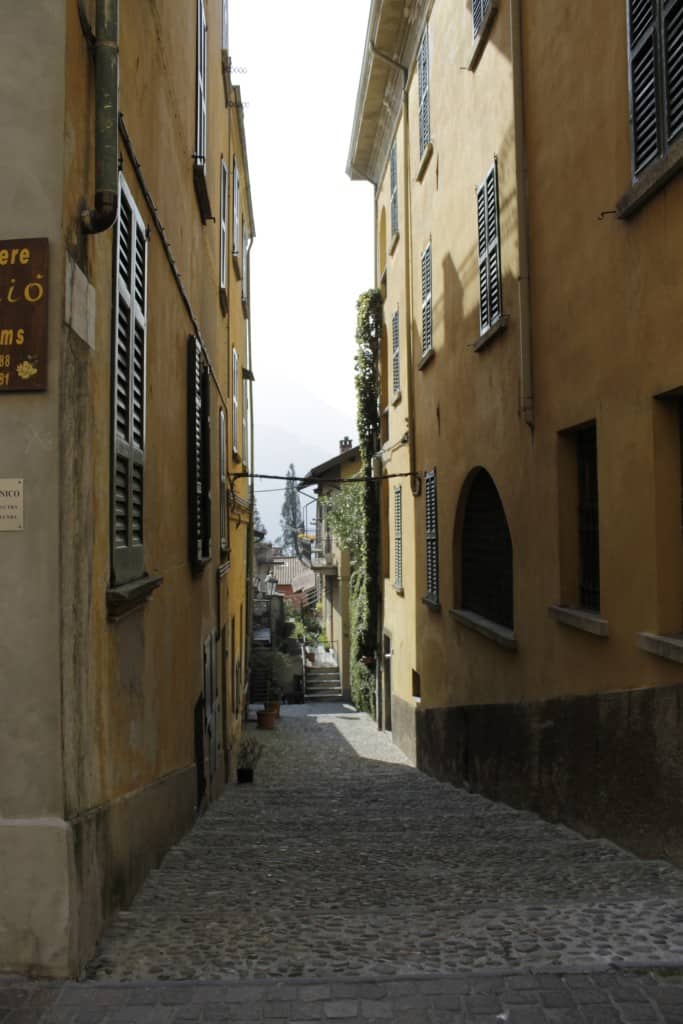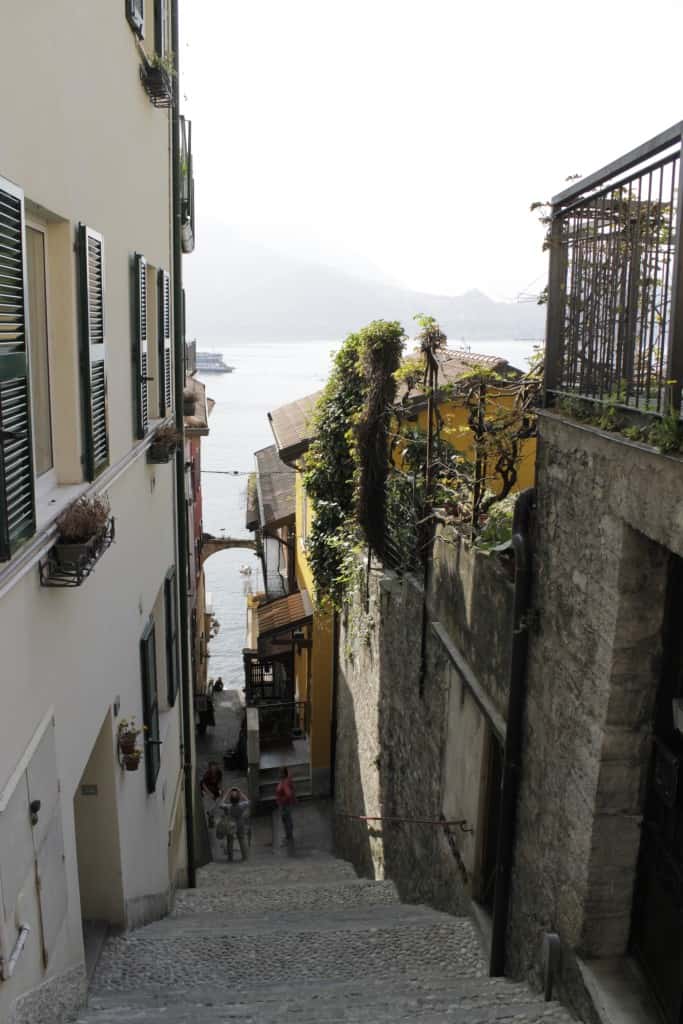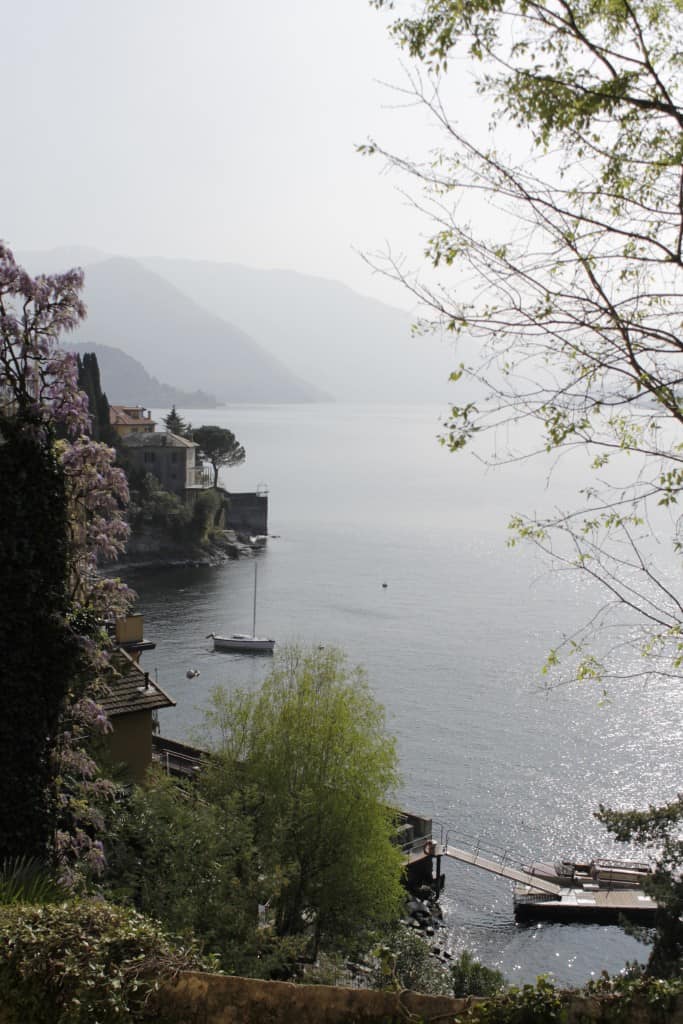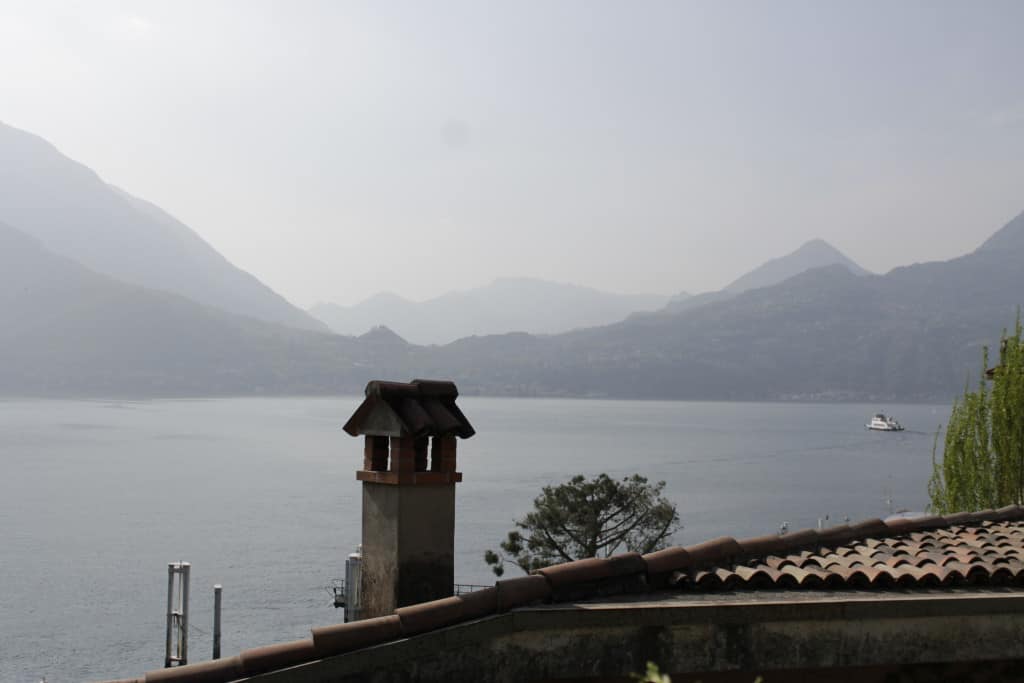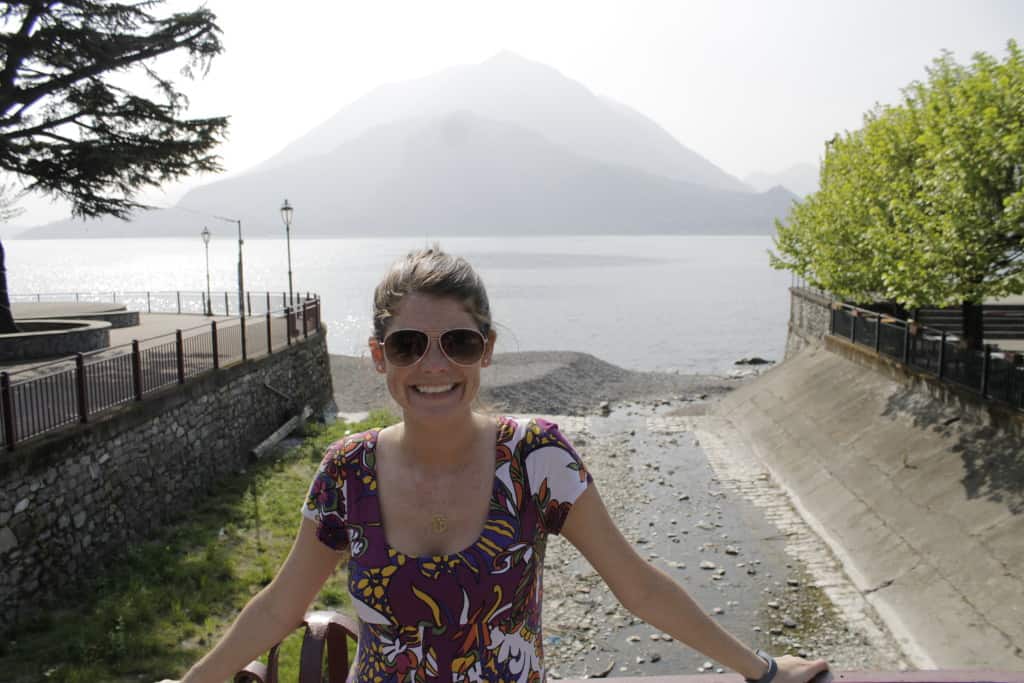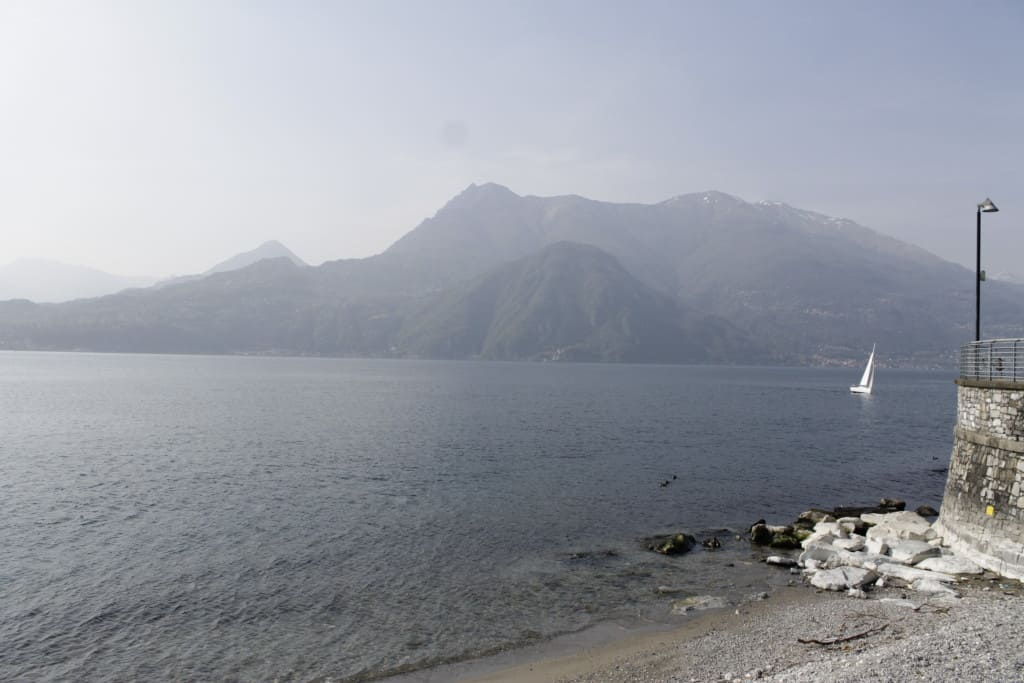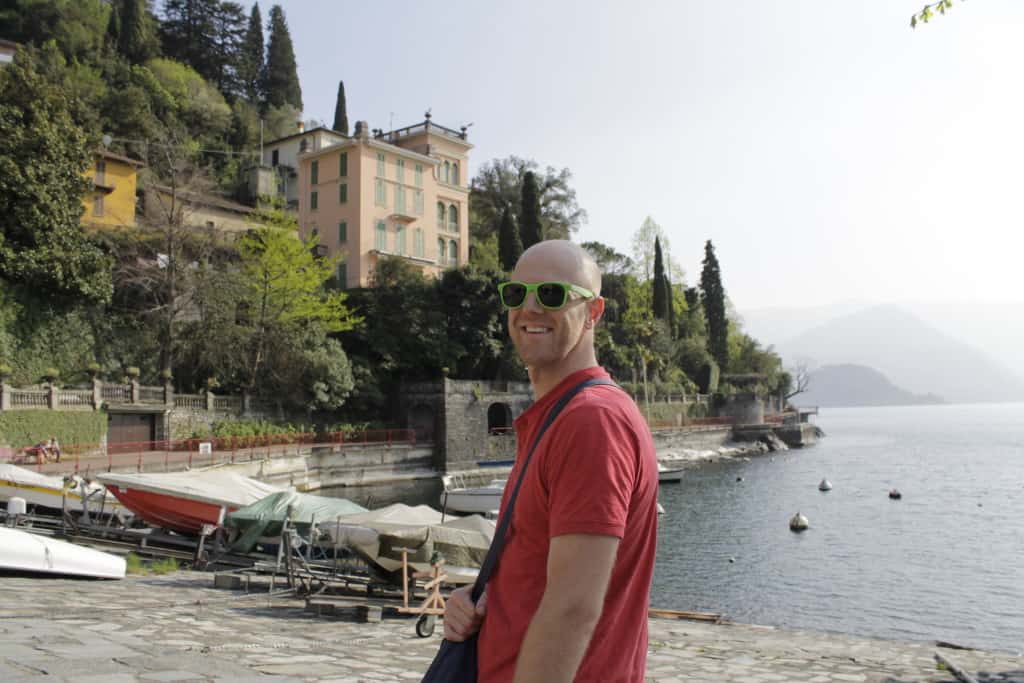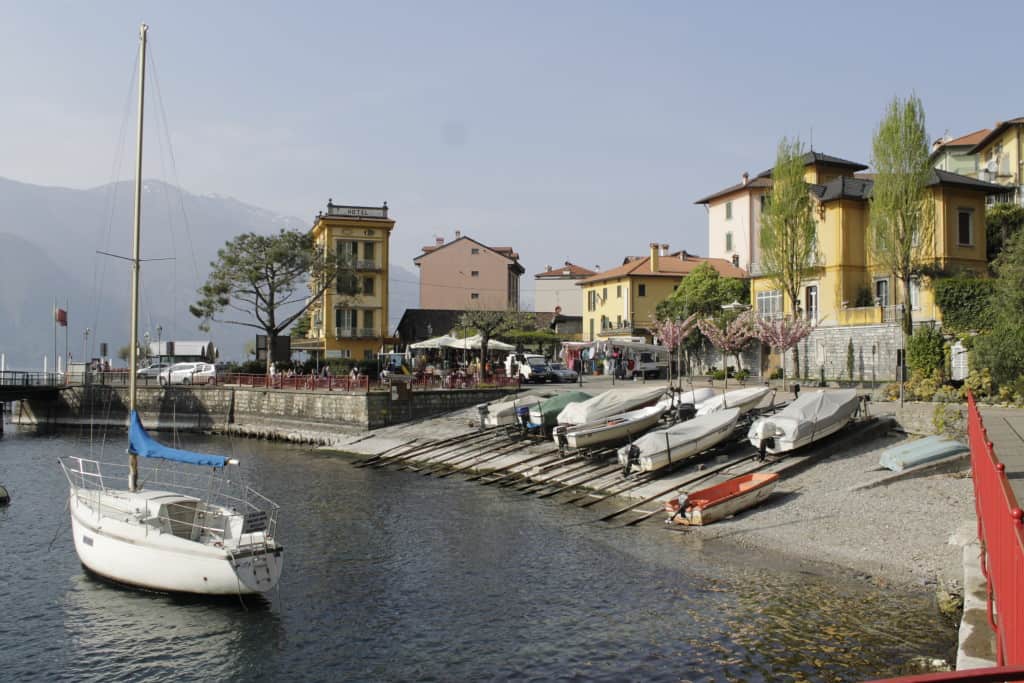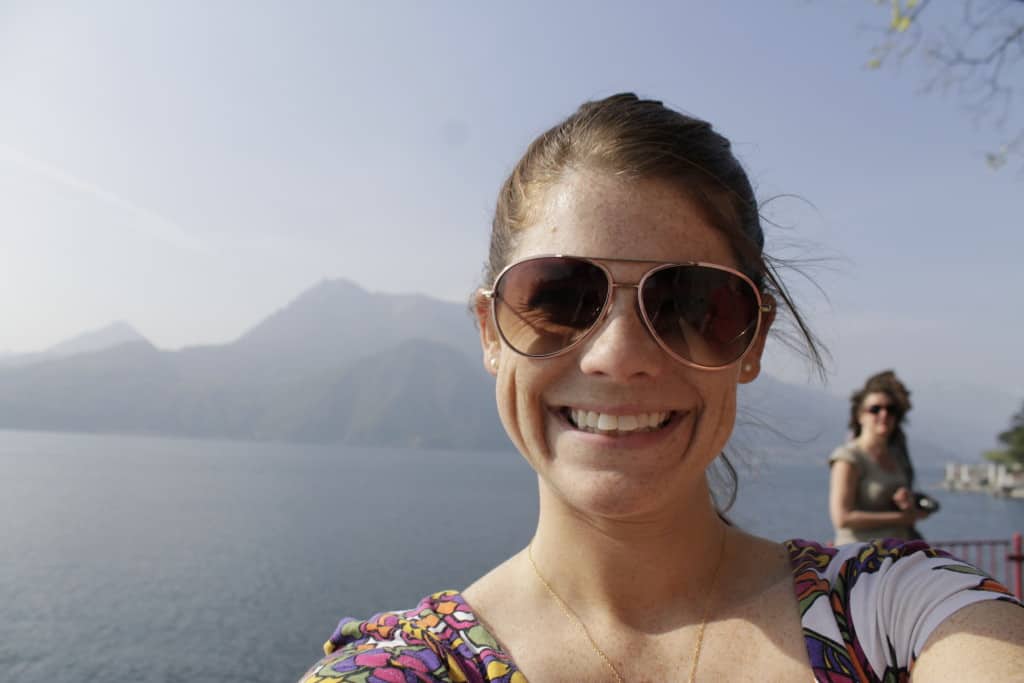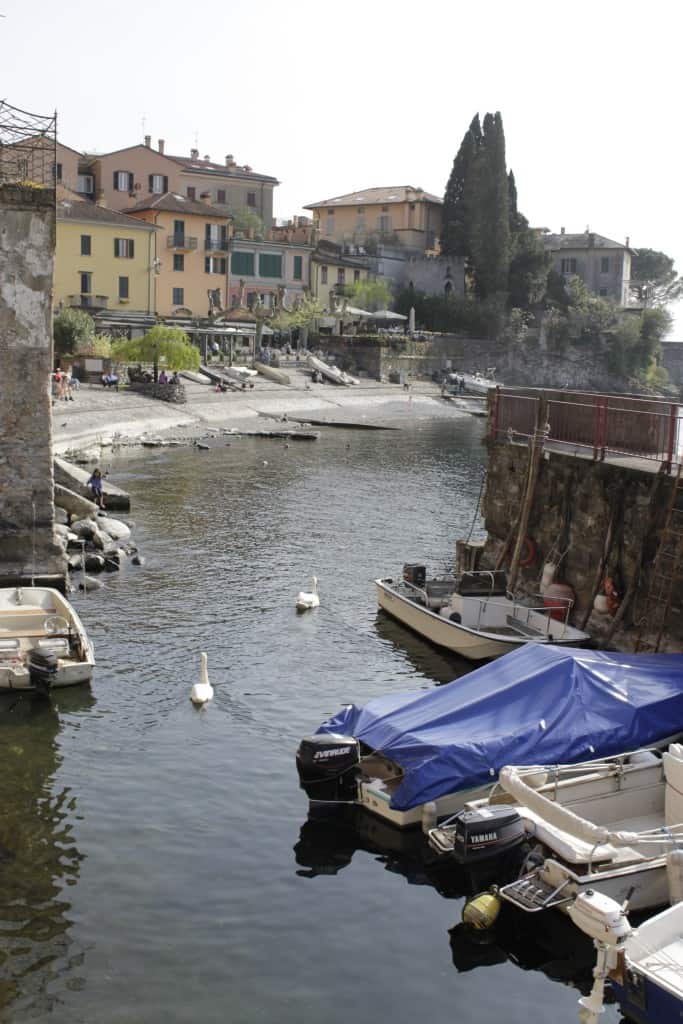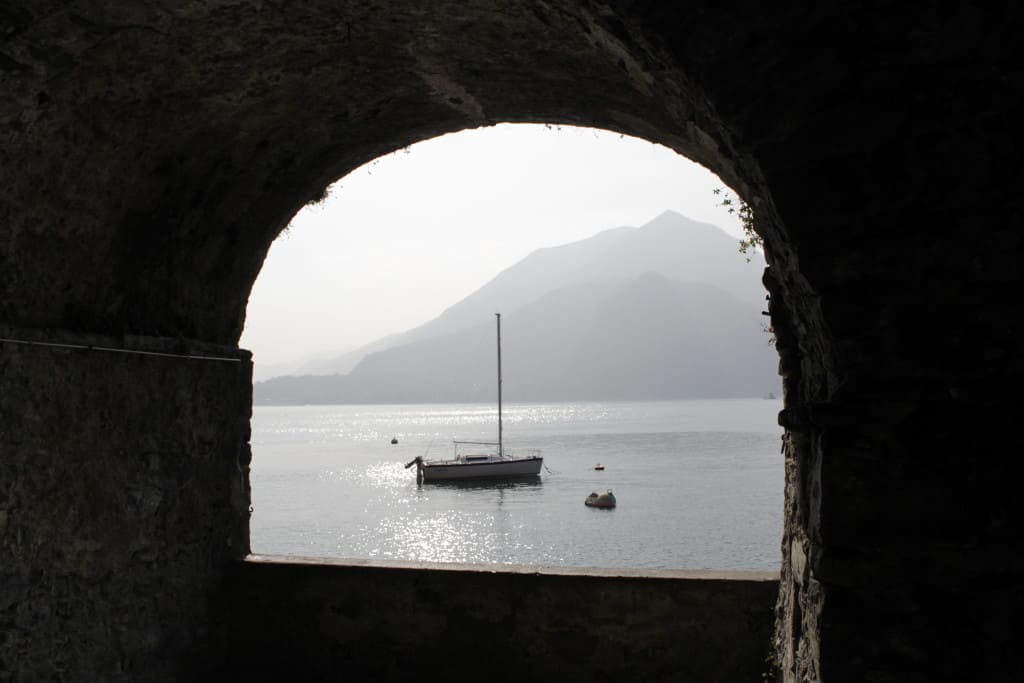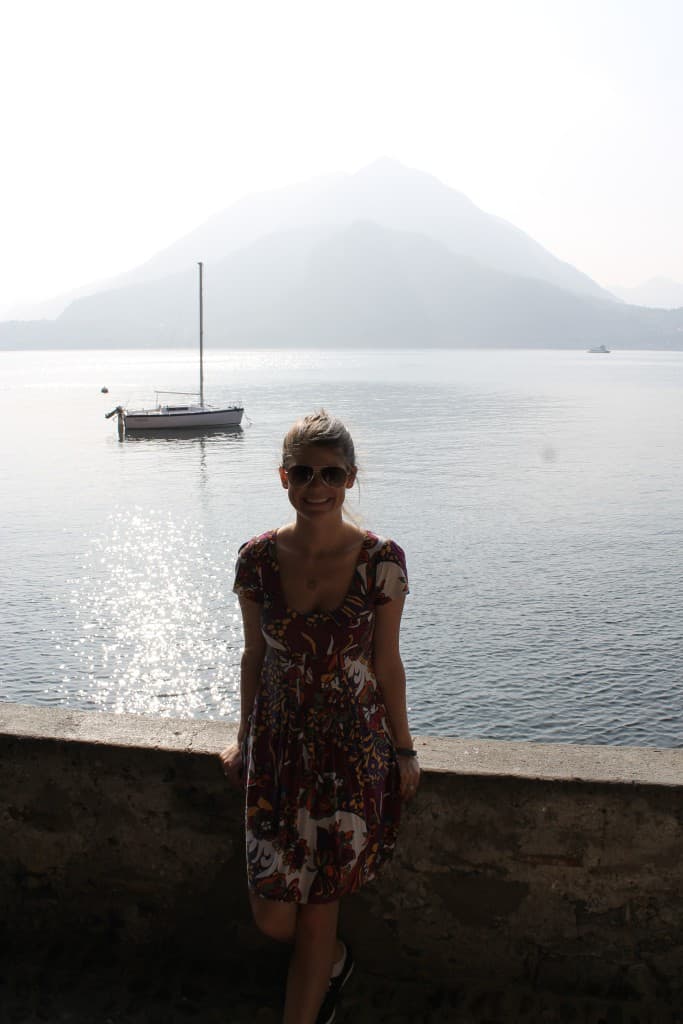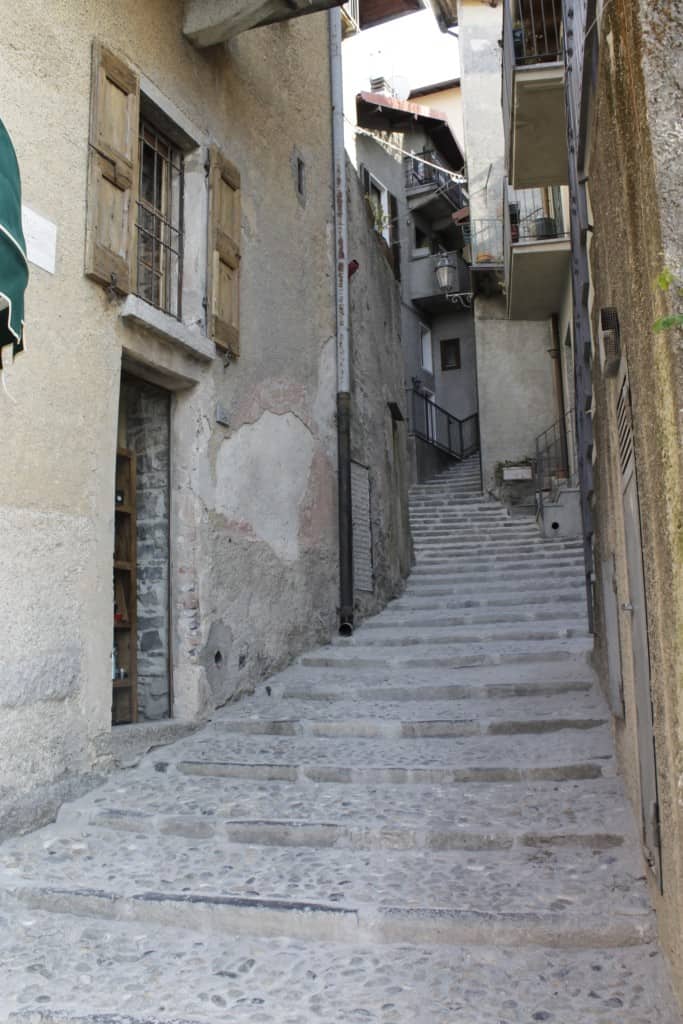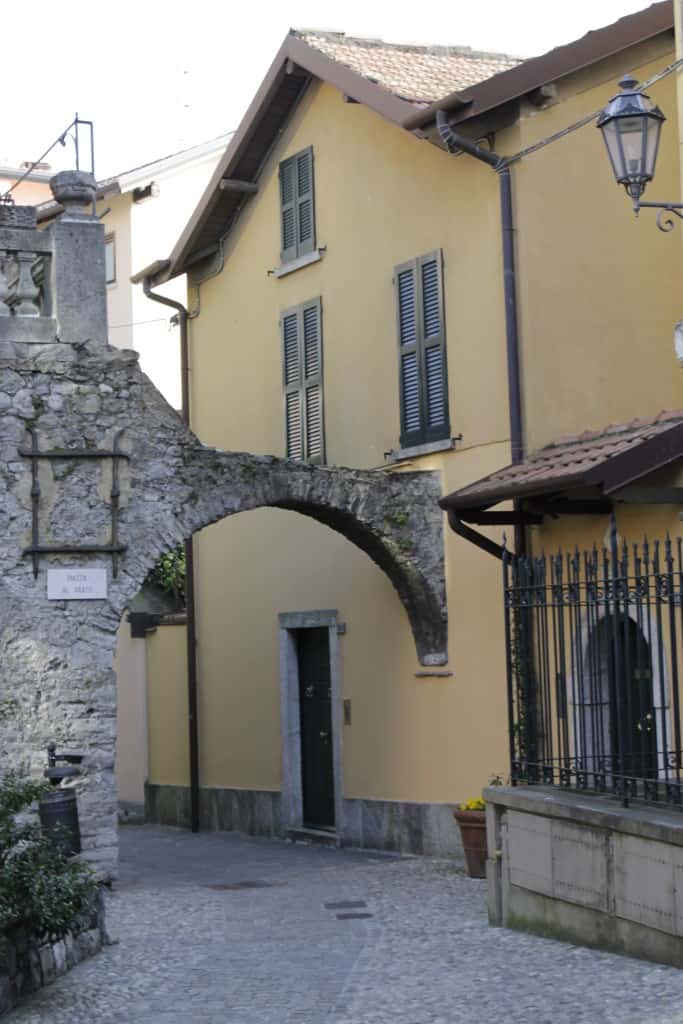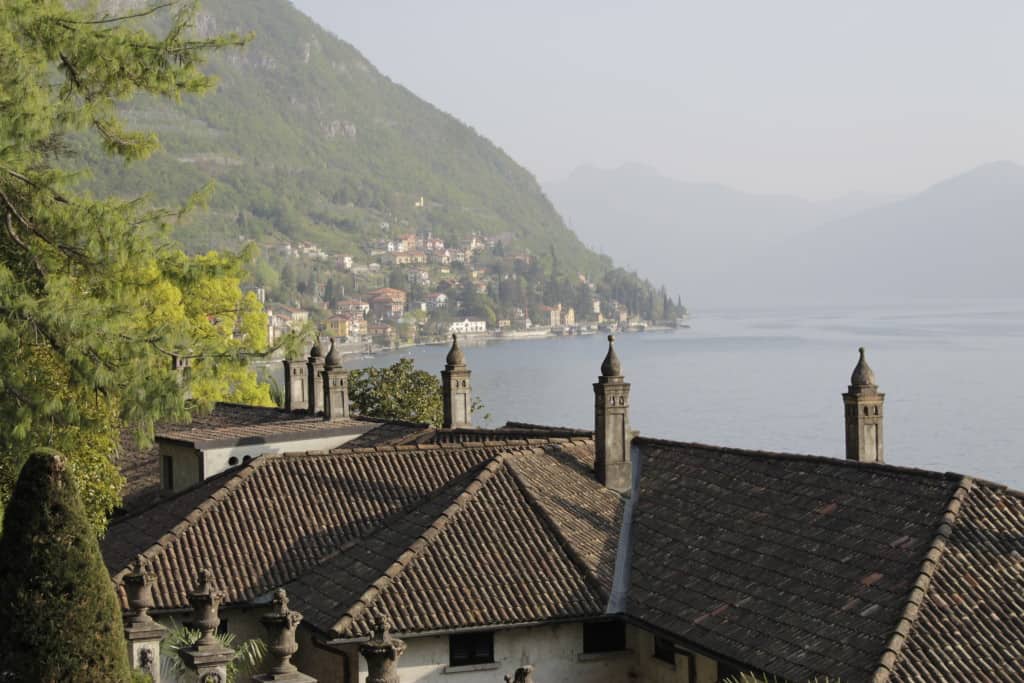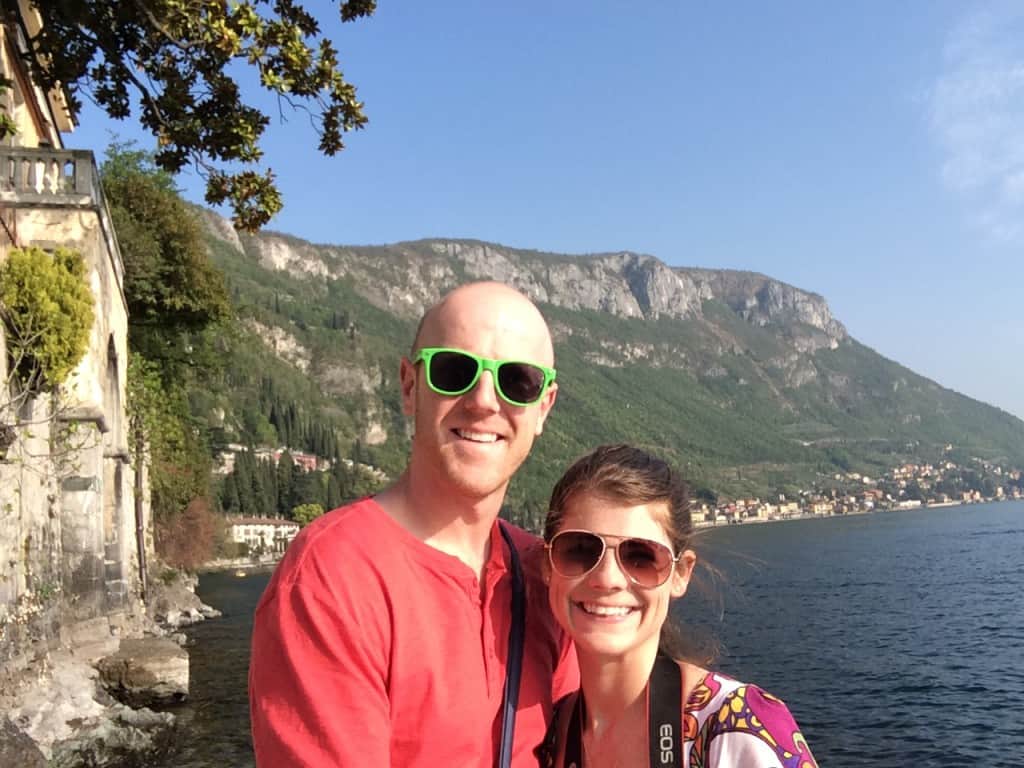 The sand on the lake is very rocky, but full of sea glass! It was really beautiful. We had a snack of gelato, which hit the spot.
After walking around for a few hours, we decided to go change back into pants and head to dinner. We ate at Bar il Molo, directly on the water in Varenna. The view was truly breathtaking. We had wine, pizza, and risotto. We learned that it's better to share plates and order more courses!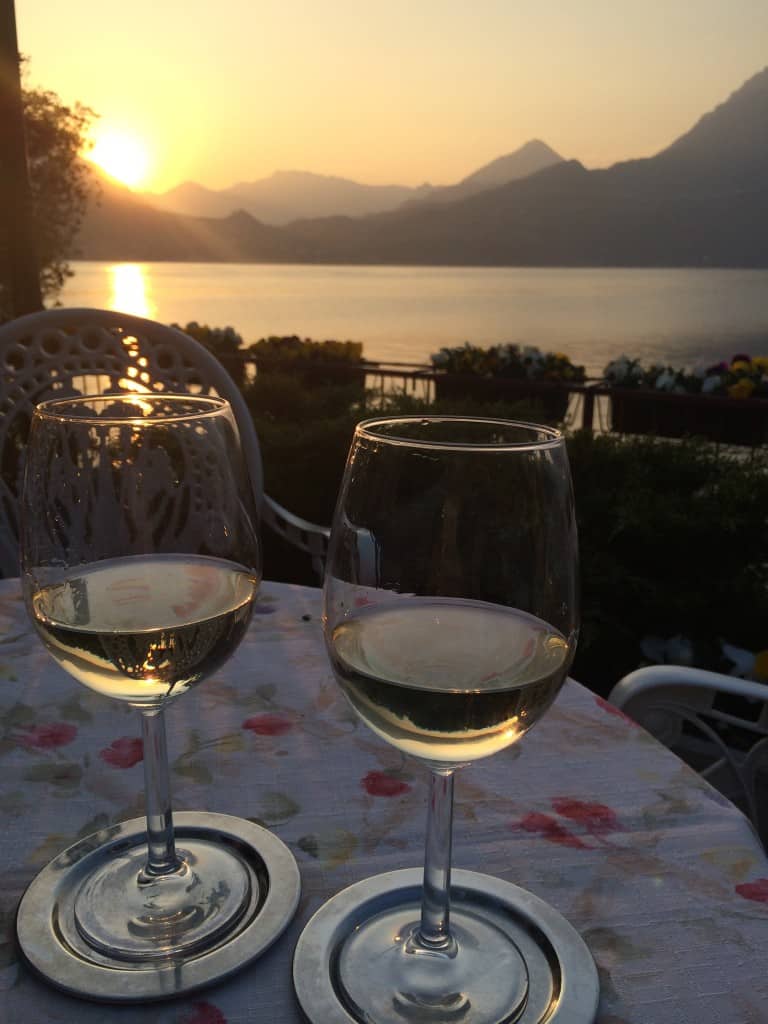 We watched the sunset and went to bed very, very happy.