Hey y'all! We are back with another guest post today. This project seriously made me so excited – Danielle of DIYDanielle.com built her kids an indoor climbing wall! Can you imagine having this in your home as a kid? You would be the slumber party destination, for sure!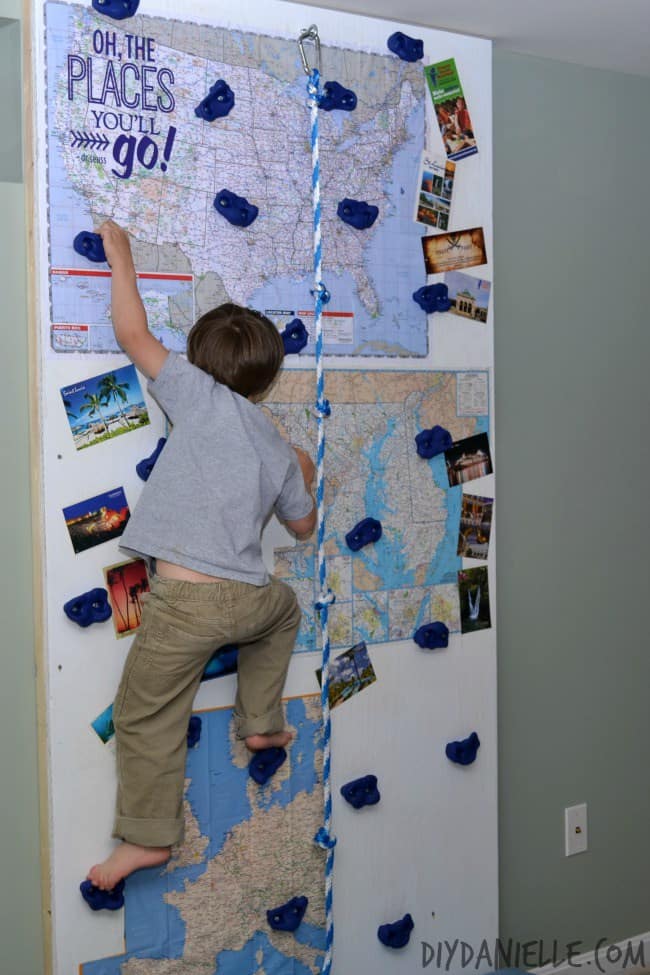 DIY Indoor Climbing Wall
From Danielle:
We have three boys and they have SO MUCH ENERGY. In the nice weather, we let them run it off outside, they help with chores around the house, and they are involved in sports. When it starts to get cold and rainy, we make sure our playroom has activities that allow the kids to get their wiggles out.
One of our favorite purchases is our small indoor trampoline, but my kids all love climbing so we installed a climbing wall in our playroom.
I expected an expensive project, but was so pleasantly surprised when I calculated the final cost for our wall. It was under $175 and if I'd left it plain, it would have been even more affordable. And the hardest part was trying to fit the plywood down our stairs! Here's how we made it!
Be sure to click over and check out Danielle and all of her cool projects at DIYDanielle.com.