If you have a dinged and scratched piece of furniture, you can restore it to new. Scratches to a nice piece of solid wood furniture can seem devastating, but knowing how to fix them is simple.
If you have small dings or scratches in your furniture, you can buff it out and polish it back to health using the Mohawk Buff and Polish Kit.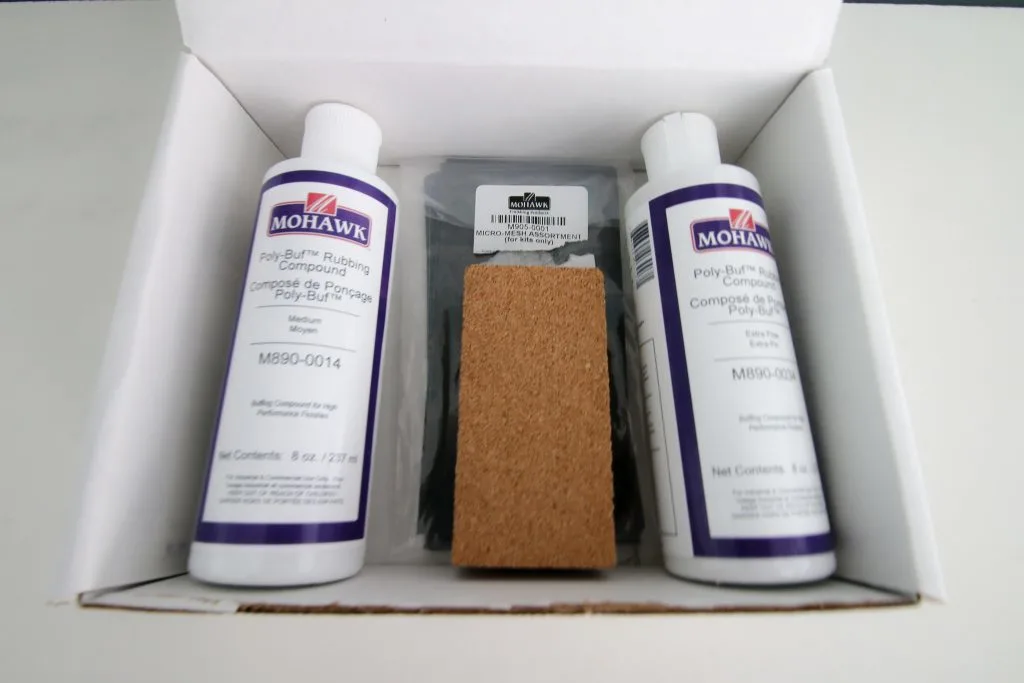 Mohawk Buff and Polish Kit
We've previously told you about how you can use Mohawk's epoxy putty stick and stain pen to fix gauges in wood furniture. If you have a much smaller problem, like a hairline scratch, it's much more effective to use the Mohawk Buff and Polish Kit to get it out.
The Mohawk Buff and Polish Kit removes harsh scratches from all types of wood surfaces. The kit will help you buff out the scratch and polish your piece to a smooth finish.
What Comes in the Mohawk Buff and Polish Kit?
The Mohawk Buff and Polish Kit comes with everything you need to buff out ugly dings and scratches and polish your furniture back to life.
The kit includes a wide range of micro mesh sanding paper, ranging from 2400 grit to 12000 grit.
The paper grit is so fine it barely seems like sanding paper at all, but using this progression of paper allows you to delicately buff away your scratch without harming your furniture.
And even if it doesn't look like the paper is going anything, you'll see after a few seconds of buffing that it definitely is. The sanding paper is quickly covered with the old, damaged finish.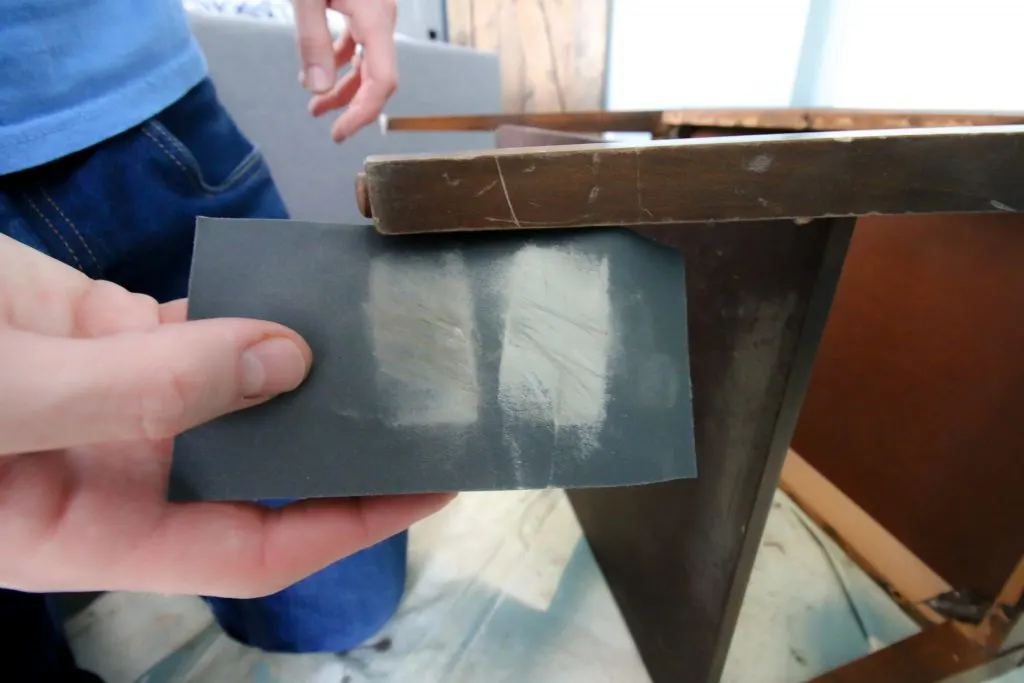 The kit also includes a cork block to wrap the paper around and two polishing compounds- medium and extra fine.
Wrapping the sand paper around the cork block essentially turns it into a sanding block and is easier to grip than sanding paper alone.
The two polishing compounds work for different depths of scratches and put a smooth finish on your furniture.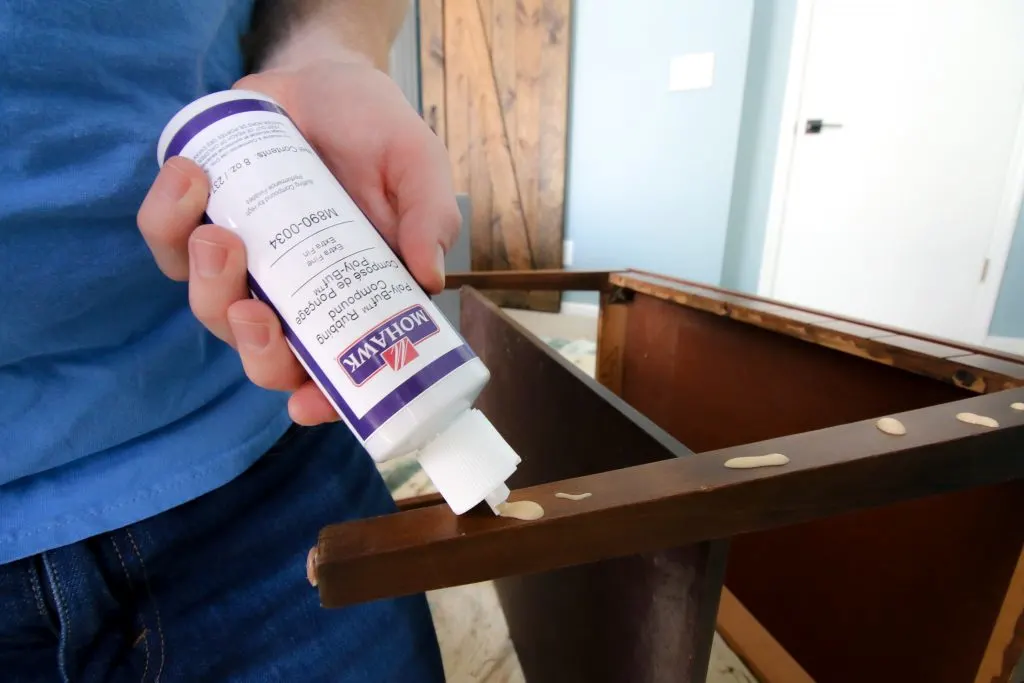 How to Use the Mohawk Buff and Polish Kit
Properly following the steps for how to use the Mohawk Buff and Polish Kit will ensure you get the best results and final finish on your furniture.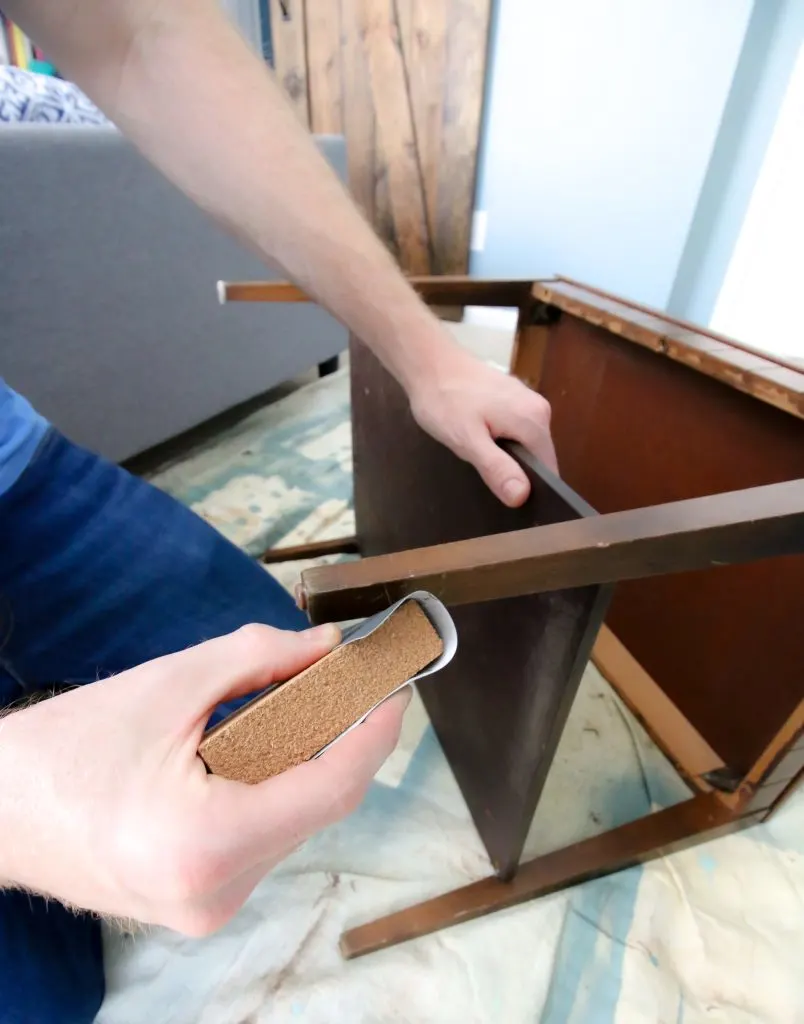 First, work the progression of micro mesh sanding paper. Wrap the 2400 grit paper around one side of the cork block and gently buff the scratch in the direction of the grain.
Continue this process as you work through each level of sanding paper up to 12000 grit.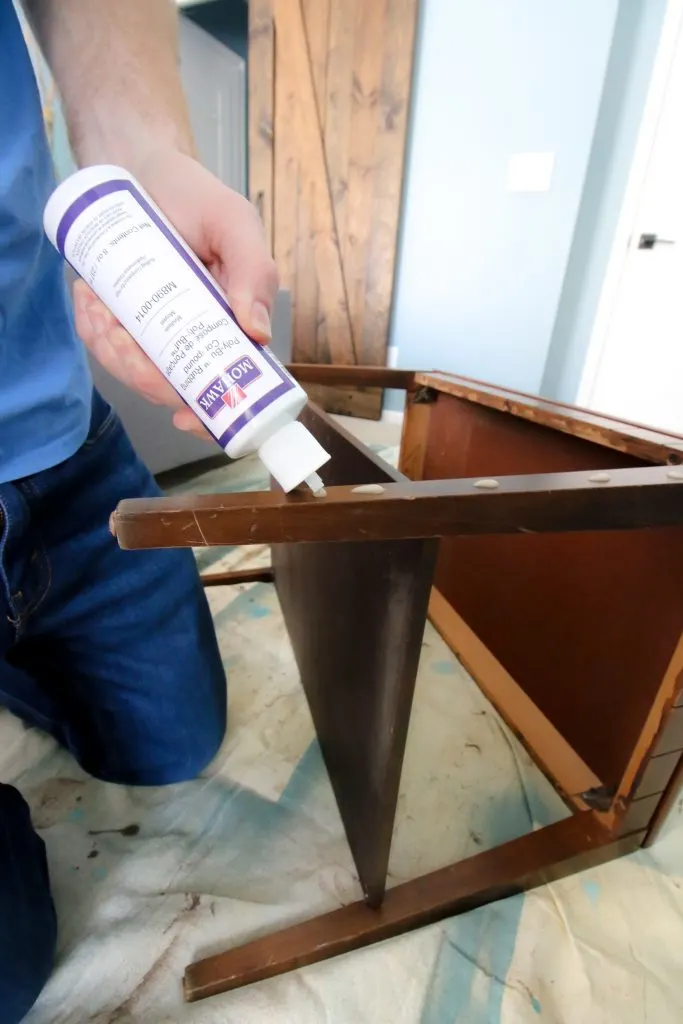 Next, use the appropriate polish for your scratch. If you have a small, fine scratch, using the Extra Fine Polishing Compound should be enough. For deeper scratches, use the Medium Polishing Compound first, then the Extra Fine.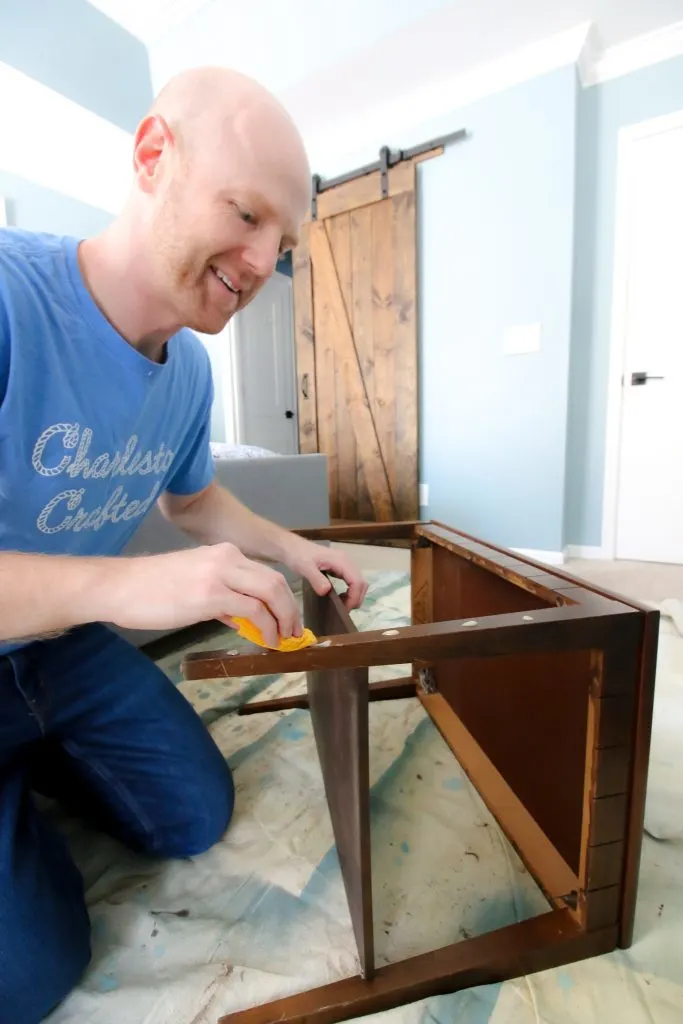 Squirt the polishing compound onto your furniture surface and use a clean cloth to work the compound into the entire buffed area.
Use small, circular motions when polishing the compound into your furniture, then wipe clean as it begins to dry.
Let the compound harden and you'll notice that your scratch is looking natural.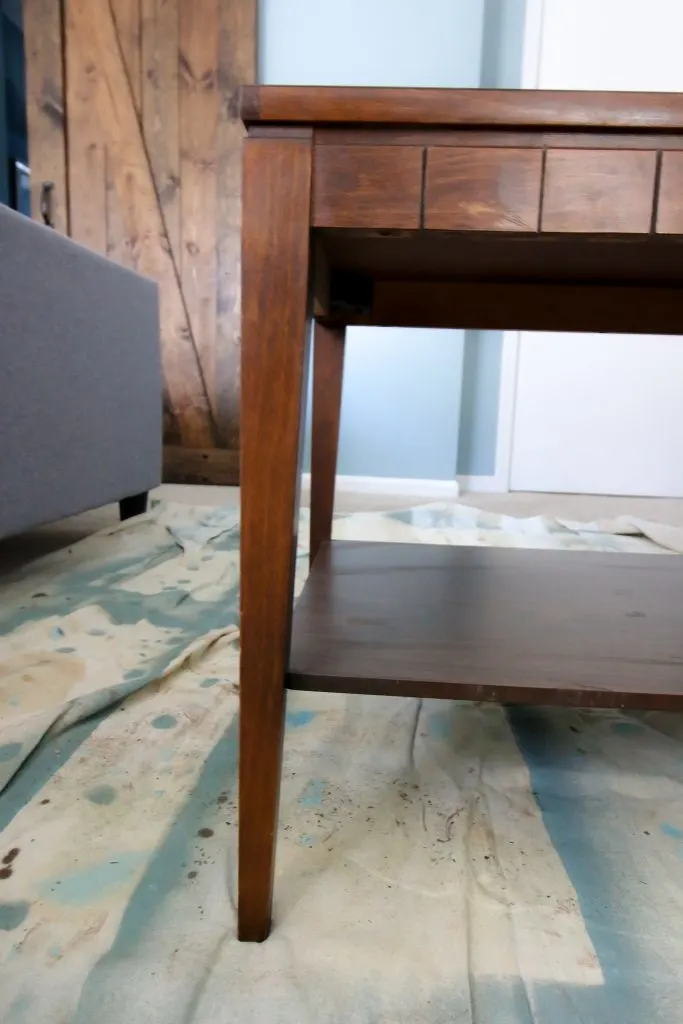 What Does the Mohawk Buff and Polish Kit Do?
The Mohawk Buff and Polish Kit isn't going to completely eliminate a scratch and fill it in with your exact furniture color because it doesn't include a stain. The buffing process smooths out the scratch and the surrounding area so that there is no longer harsh scratch marks.
The polishing compound will help to create a new, smooth surface. Used alone, the furniture will no longer look like it has raw scratches, but will instead look like a slightly different tinted stain.
You can use a matching stain or one of Mohawk's many stain touch-up markers to finalize your finish.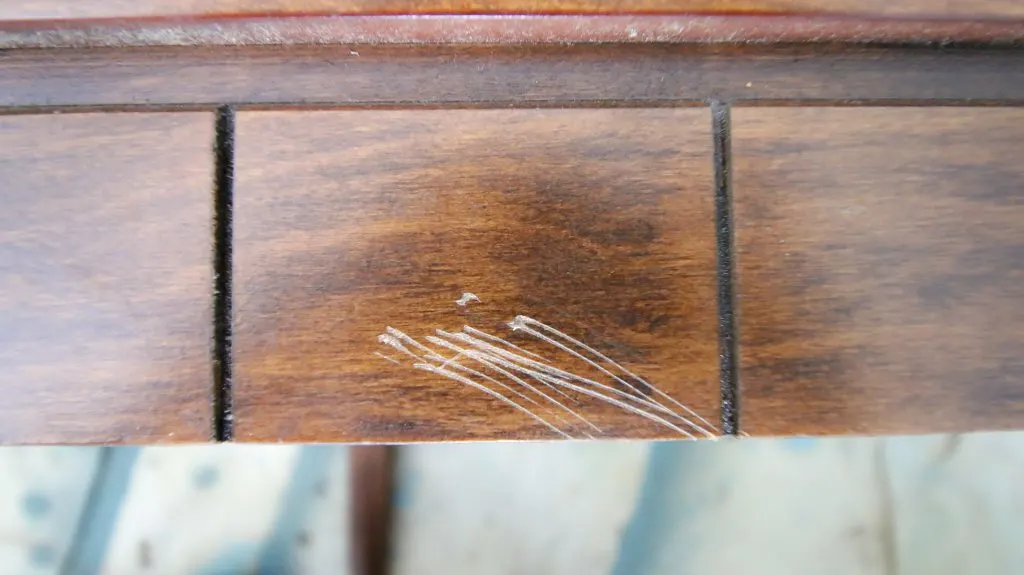 You can learn more about the Mohawk Buff and Polish Kit and all of their wood touch up and staining products on their website.
This post was sponsored by Mohawk Consumer Products. The Buff and Polish Kit was provided to us for our use, but our experience and opinions are our own. Thank you for supporting the brands that make Charleston Crafted possible!