Want to use pine wood but not get a yellowed finish? Here are my best tips on how to keep pine from yellowing and how to cover yellowed pine!
Pine wood is popular to build with because it is cheap and easily accessible. Most of our first builds that we ever made were made from pine.
While pine is fine in many applications, it does have some cons. Most of all, it is a soft wood so it gets scratched and dented easily.
Another common complaint about pine wood is that it yellows over time. The wood is usually white or very light tan when you first get it, but tends to yellow over time.
The truth is, there is no way to really stop pine wood from yellowing. It's just what happens.
Instead, you have 2 options: slow down the yellowing or cover it up.
Today I wanted to chat about how to make pine look less yellow and how to finish it properly to avoid yellowing as much as possible!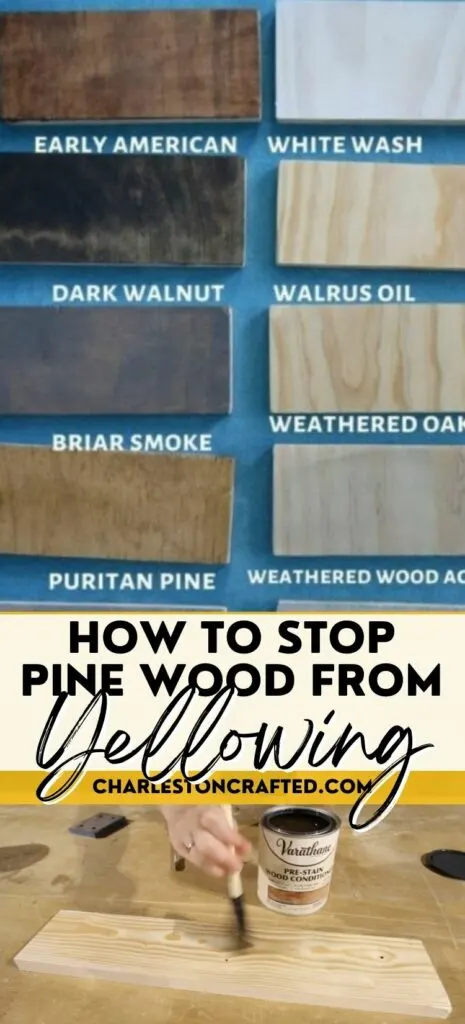 Check out all of my content about pine wood:
How to keep pine from yellowing
You have a few options for keeping pine from yellowing. One of my favorites is to actually apply stain to the wood! If you prefer a natural finish, choose a stain with the word "pine" in it. Just be sure you like the color!
This will coat the wood with a protective, pigmented layer that is more likely to stay the same compared to raw pine.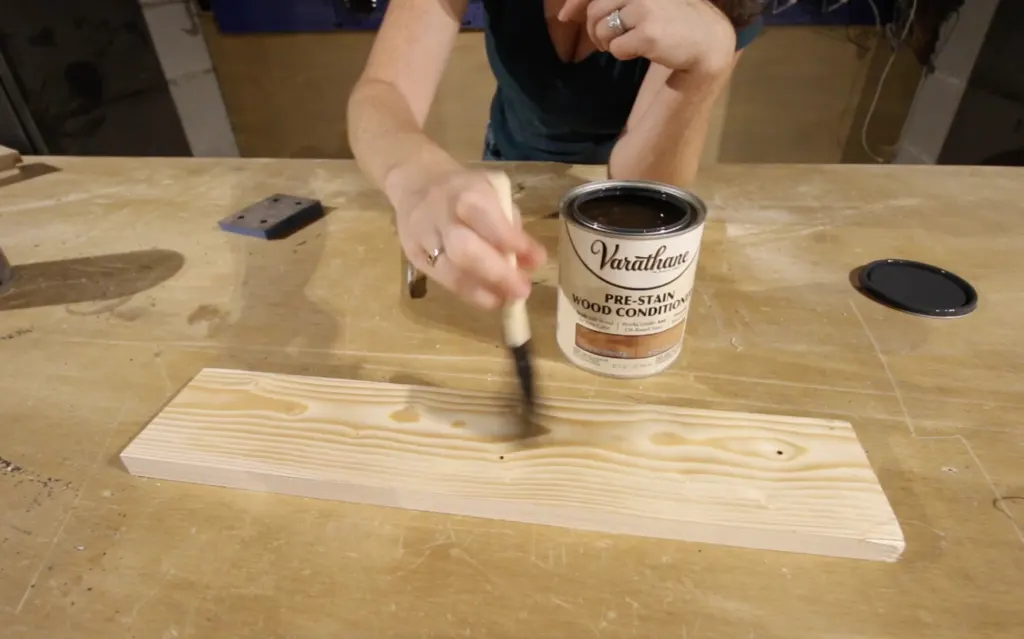 My natural color wood stains on pine suggestions:
The best clear finish on pine
If you want to apply a non yellowing wood finish to pine, you want to stick to a water-based sealant and NOT an oil based one!
Polycrylic is always water based and a great place to start. Most finish brands have their own version. It's not as durable as polyurethane, but totally good enough for indoor furniture in my experience.
For a more durable finish, you will want a polyurethane. These are not always water based, but be sure to select a water based variety!
Check out these polyurethanes on pine:
Another great option for a non-yellowing top coat is shellac! I have used spray shellac on my kids toys as when it dries it is non toxic, but it's great for any wood project!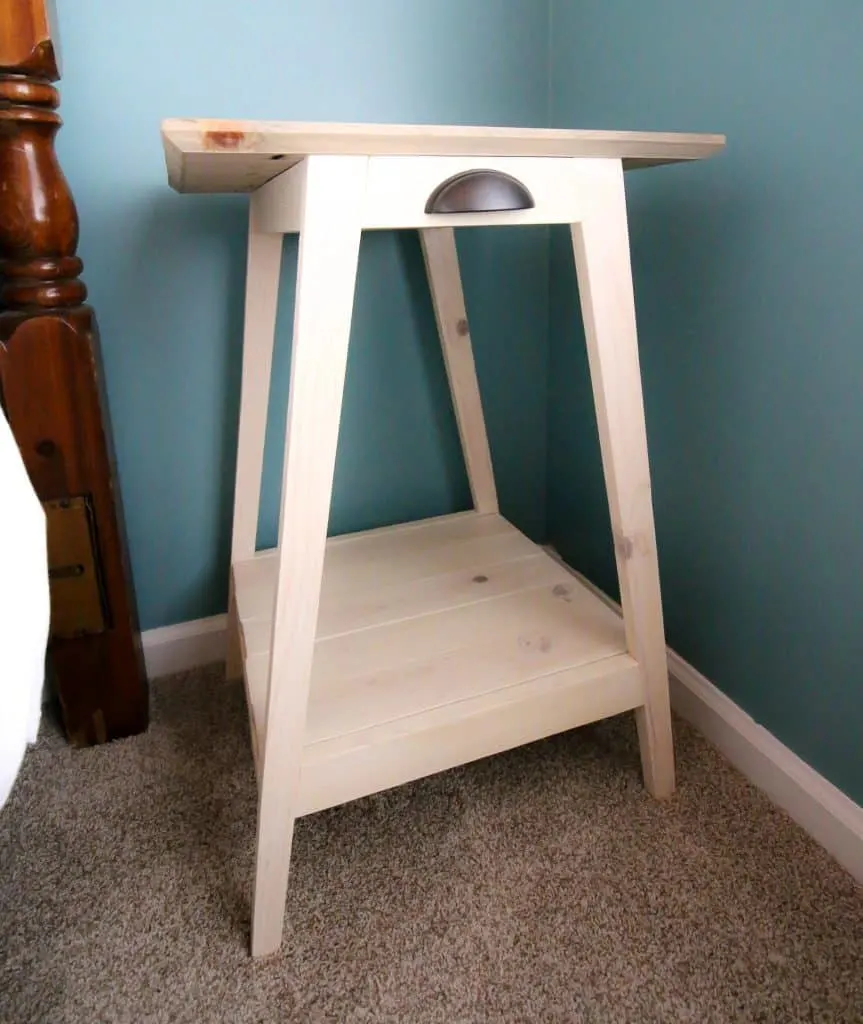 My favorite shellacs:
Additionally, top coats with a UV inhibitor will do the best to prevent the wood from changing.
UV-protectant top coats for pine:
Keep your wood away from light
UV rays will speed up the yellowing of pine. So, keeping your wood out of light will slow down the process. This might not be possible for a deck, but is a decent option for furniture!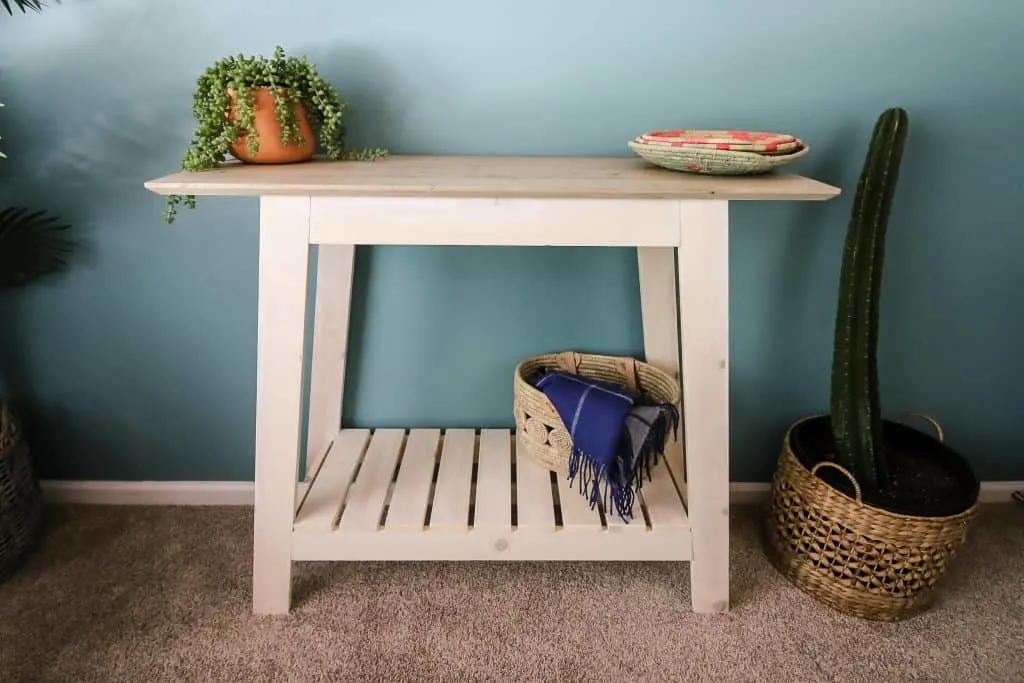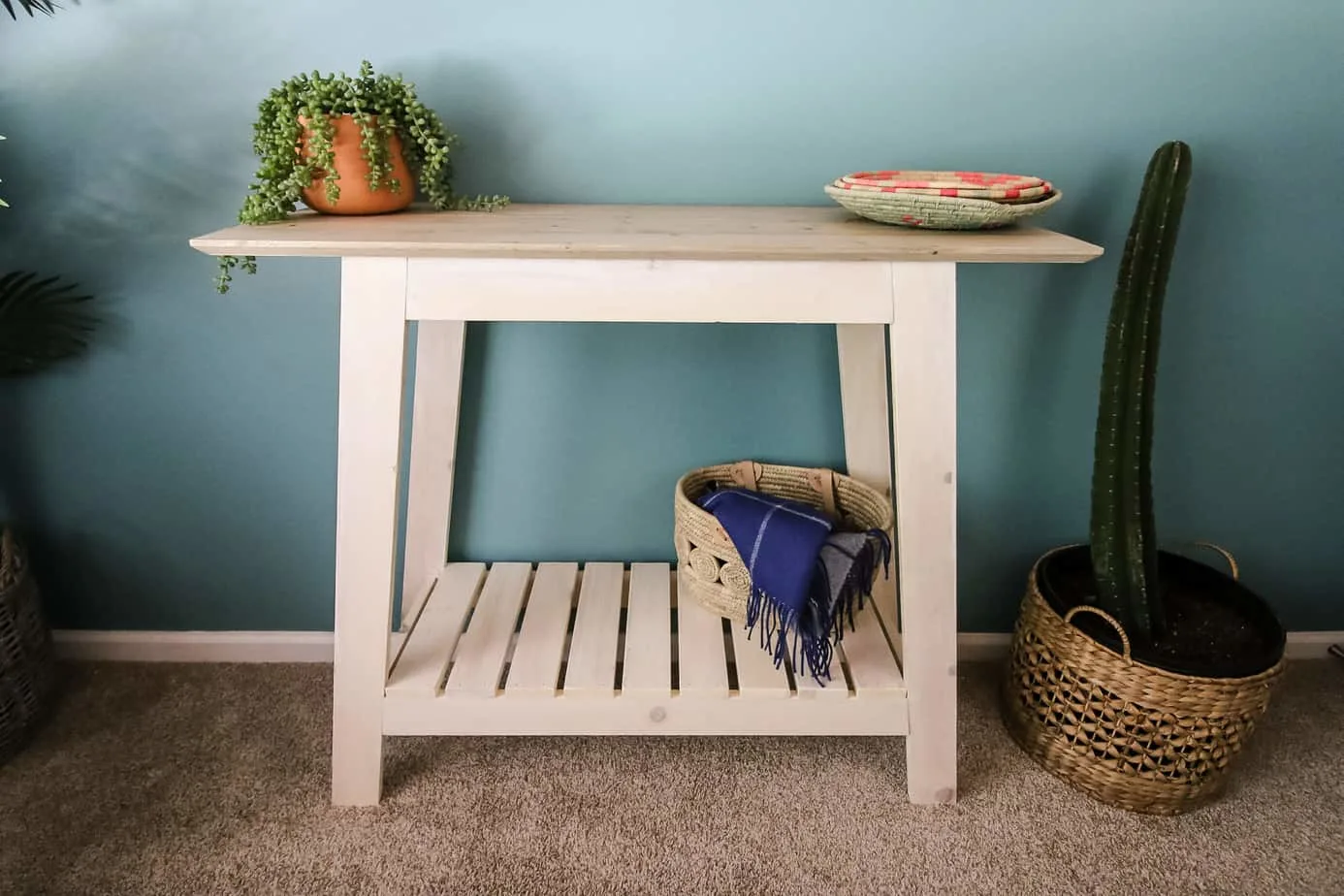 How to make pine look less yellow
If your pine has already yellowed, you can't exactly go backwards in time to un-yellow it. You could attempt to sand off the current finish and apply a new one, though there is no guarantee of what you will find when you sand.
You could instead apply a wood stain to change the color of the pine. This will lose the pine natural finish, but is an easy way to just cover up the color you don't like.
Click here to see all of our favorite wood stains on yellow pine.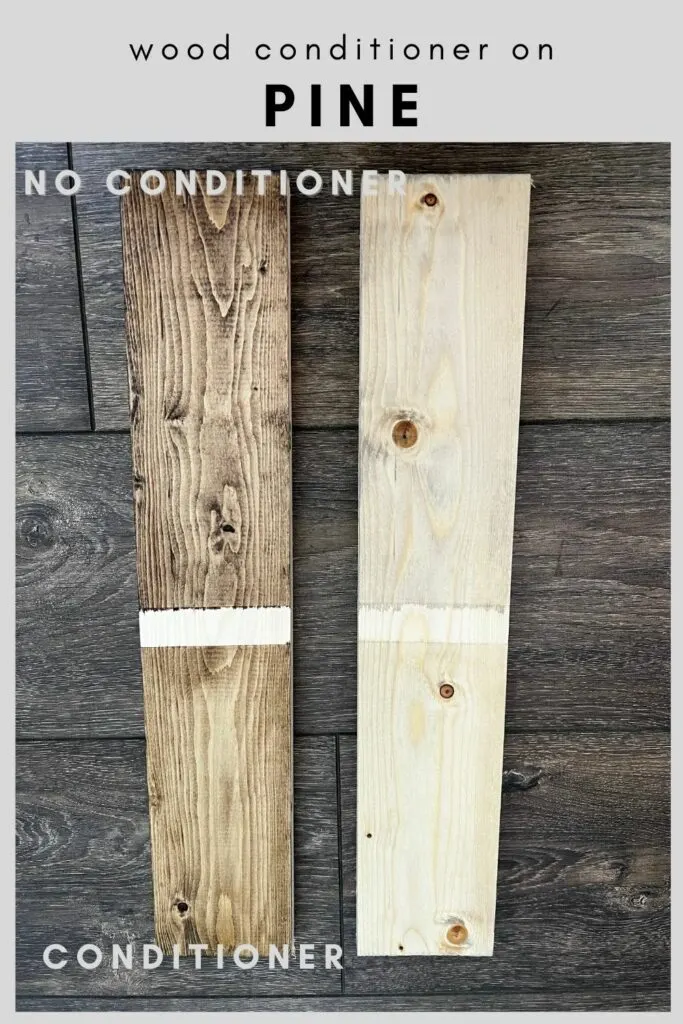 Light pine stains
For a light stain on pine, I love the look of White Wash by Varathane. It really lightens the color of the wood tone, but has a transparent finish so it doesn't look too white.
We have tried a few white wash stains and this is by far our favorite!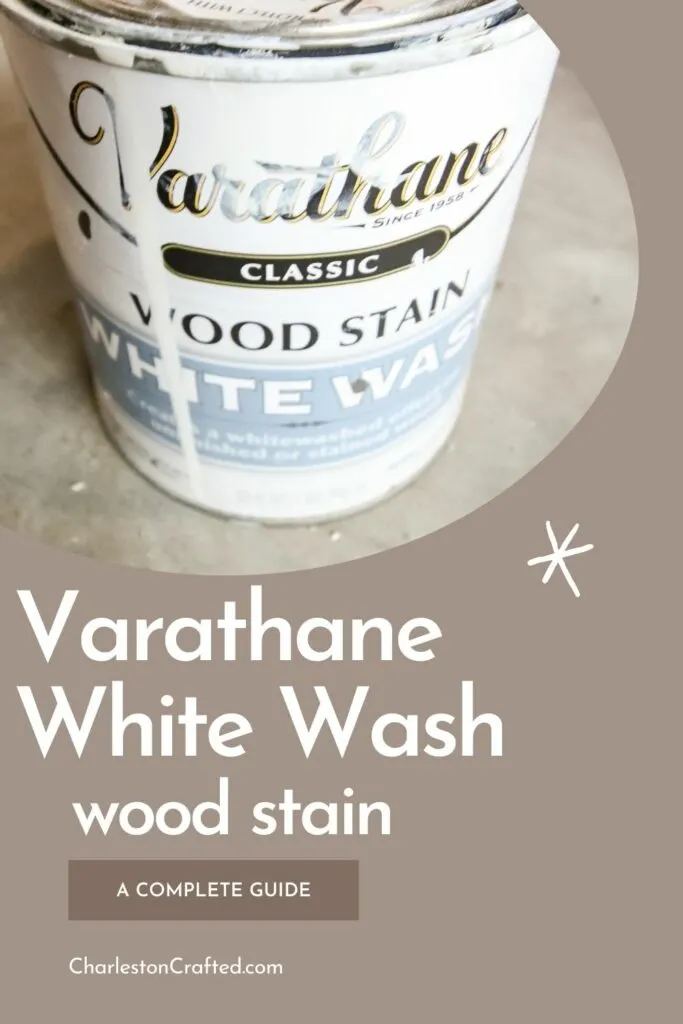 Read my full White Wash review!
Darkening pine wood
Early American by Varathane is our favorite dark wood stain color on pine. It has a rich, brown color but still lets the grain of the wood shine through.
This is a very warm toned brown and perfect for staining floors or furniture!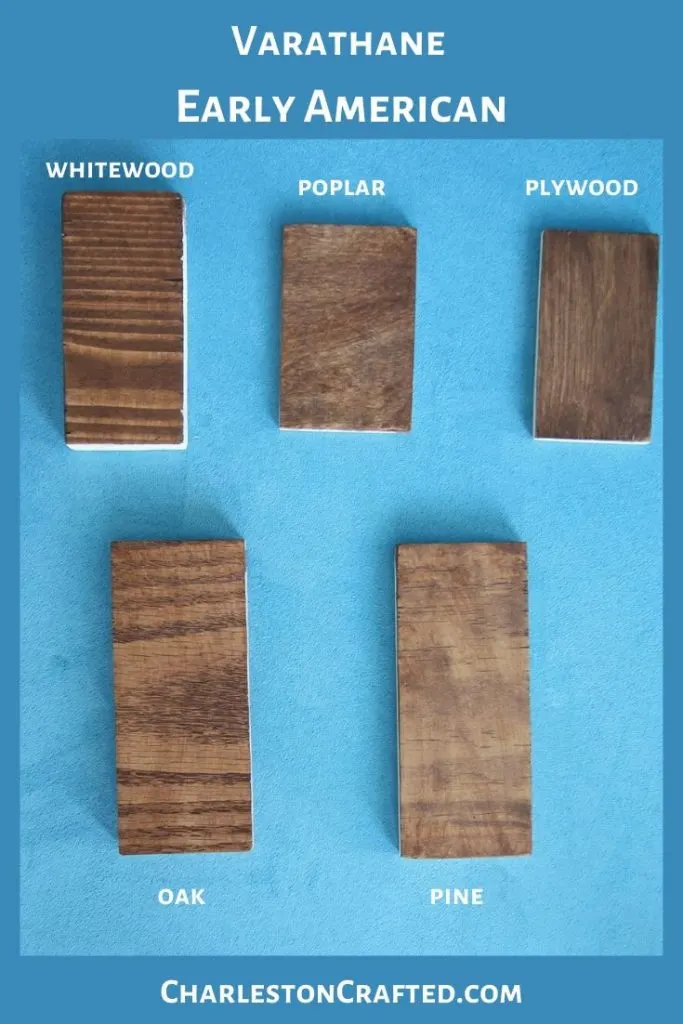 Read my full Early American review!
Any more questions about keeping pine from yellowing?