Want to cut wood with your Cricut Maker? Here is how to use the knife blade to cut wood, and the answers to any questions that you might have about the process!
Want to cut wood with your Cricut Maker? One of the best things about this powerful crafting machine is that you can cut unique materials like wood!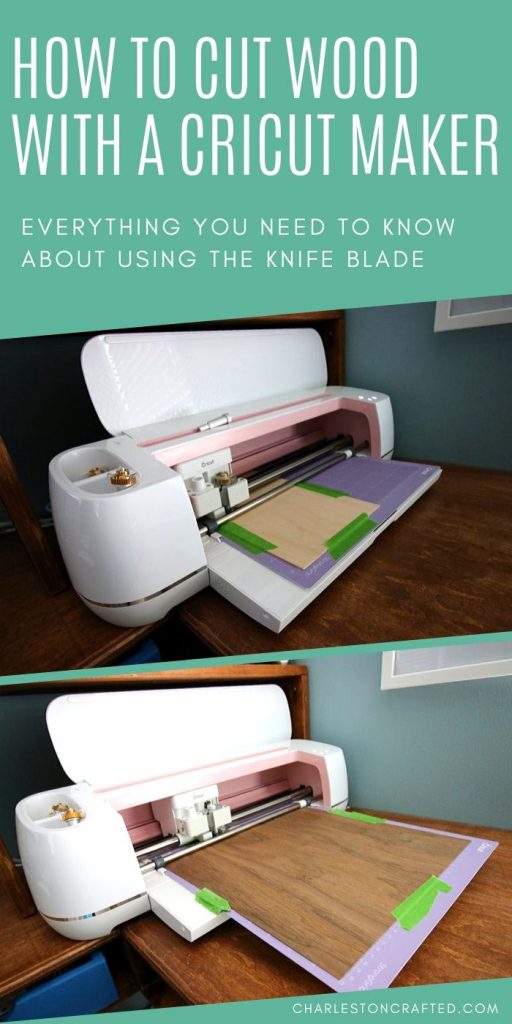 The Cricut Maker vs the Cricut Explore Air 2 vs the Cricut Joy
Cricut has several different cutting machines that are available for purchase. The most popular amongst them are the Cricut Maker, the Explore Air 2, and the Joy.
Similarities between the Cricut Maker, Explore Air 2 and Joy
Both of these Cricut machines are fantastic. They are great for crafters looking to make precise cuts and create crafts that look so much better than "handmade".
All three machines can cut or write on simple materials like paper and iron on vinyl.
All of these machines use Cricut Design Space as the software where you can design your project and then easily send it to your machine to "make". You can use a computer, tablet, or phone (via the Design Space app) to access it!

Differences between the Cricut Maker, Explore Air 2, and Joy
The biggest difference between these machines is the materials that they are able to cut.
The Cricut Joy only has one blade – a fine tip blade – so it can only cut basic, thin materials.
The Cricut Explore Air 2 can use a few different blades – including a deep cut blade that can handle some thicker materials.
However, the Maker has the most versatility. It features the Adaptive Tool System, which handles a ton of exciting new blades (the list is ever-growing) and it can apply a ton of pressure to cut through even thick materials
Read my full comparison of the Maker and Explore Air 2 here.
Read my full review of the Cricut Joy here!
How to cut wood with a Cricut Maker
Your best bet for cutting wood with a Cricut is to use a Cricut Maker and the Knife Blade, which was specifically designed to cut thicker materials!
Can the knife blade cut detailed shapes?
Cricut recommends the knife blade for "moderate detail, no smaller than ¾"".
My best rule of thumb is to not try to cut any shapes smaller than the width of a pencil eraser. Small pieces tend to break during the process. You can certainly try, and I have – just with mixed results.
Inner cut outs smaller than 3/4″ can be cut but "might be destroyed". This shouldn't matter for a cut out.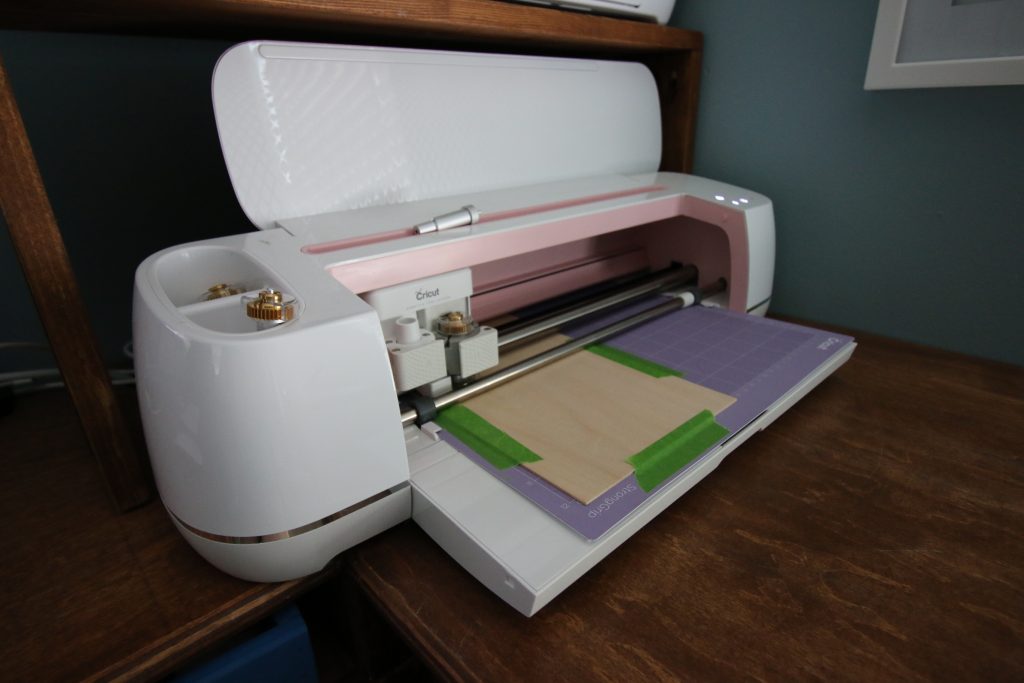 How long does it take for the knife blade to cut wood?
The length of time that it takes for the knife blade to cut depends on the size and complexity of your design.
However, I have experienced that Basswood usually takes 14 (!) passes to cut all of the way through. This has taken up to 3 hours for a larger, more complex design for me!
The good news is, once you get your design going, you can walk away or work on something else until it is done. Long cuts like this are when it pays off to have a second Cricut!
Why does it take so many passes to cut wood with the knife blade?
The cutting system uses several passes of shallow cuts with gradually increasing pressure. This allows for more precise cuts and helps to extend the lifespan of your knife blade.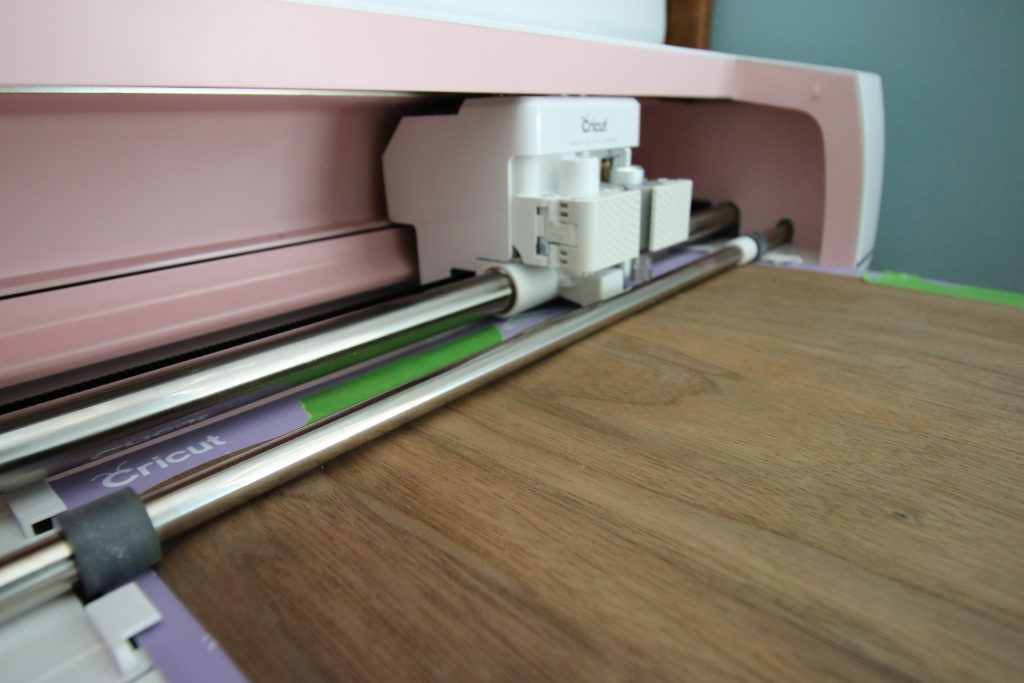 Can I use fast mode when cutting with the knife blade?
No, Fast Mode is not available when cutting with Knife Blade.
What if the knife blade doesn't cut all the way through?
This depends on the severity of the lack of cutting all the way through.
If it cut almost all the way through, you can probably pop it out with your finger or a tool.
If it definitely didn't cut enough, you need to re-run the project. However, if you have already removed your wood from your mat, it is nearly impossible to line up exactly again.
If it is still on the mat, just re-load it and hit GO again for another layer of cutting!
This is why it it SO important to check to see if wood cut all the way through before removing your project from the mat!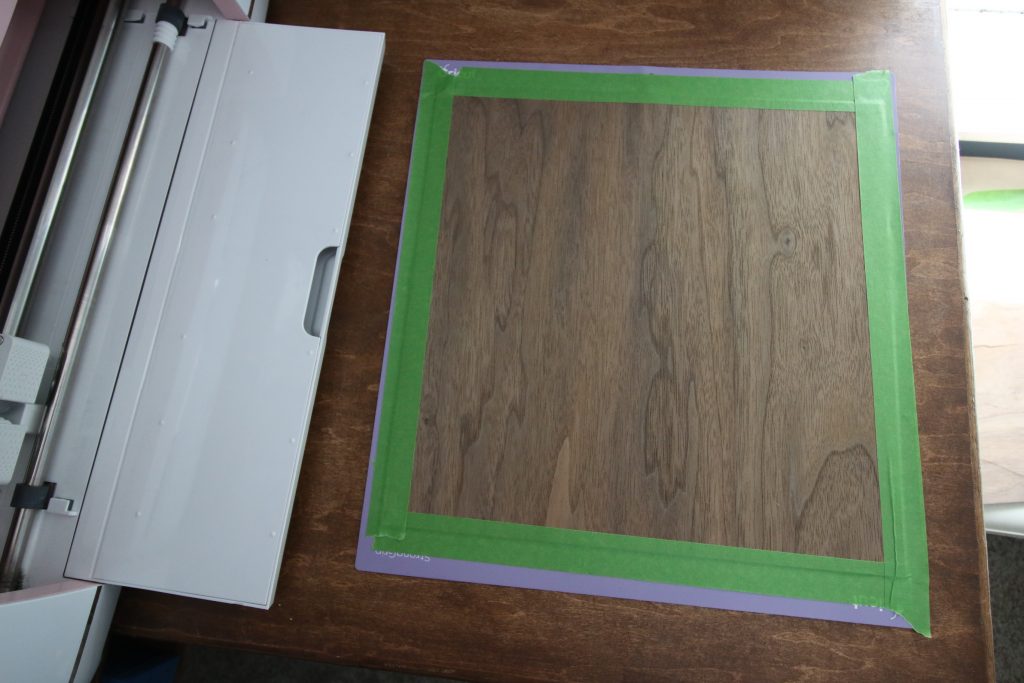 How to use the Cricut Maker Knife Blade to cut wood
Ok, now that we have answered a bunch of questions, let's get cutting!
Prep work before using the knife blade
Move the star wheels to the far side of the pole. These are little rubber grippies that help thin materials stay in place. Your wood is too thick for these to work correctly, so slide them out of the way.
If your material is a full 12″ wide, you will need to trim it so it doesn't overlap the star wheels. Most Cricut wood is under 11″ wide so that's not an issue.
Attach your material to your mat. This is more involved than normal materials – You want to use a strong grip mat, but also tape your material down on all 4 sides.
This is really important – wood tends to slide if not taped down, and then your cuts get off and it's wasted material, time, and money. I suggest painter's tape because it removes easily.
What can the Cricut knife blade cut?
Knife Blade can cut the following materials. Select the links below to learn more about cutting different materials with Knife Blade.
Balsa wood vs Basswood
Two of the most common types of wood that you will see cut with a Cricut are balsa wood and basswood. You can cut basswood and balsa wood both with a knife blade!
Balsa wood comes in 1/32″, 1/16″, and 3/32″ thicknesses.
Basswood comes in 1/32″ and 1/16″ thicknesses.
Both of these woods are very thin – they really aren't good for DIY home decor but more for attaching to something that is thicker and more sturdy.
Balsa wood is very fragile – it is what they use to make model airplanes out of.
Basswood is a slightly more sturdy, but still very thin type of wood.
Basswood is heavier in weight than balsa wood of the same size.
With either type, check for knots in the wood. Your knife blade cannot cut through a knot, so be sure to align your design so that the knot will be avoided.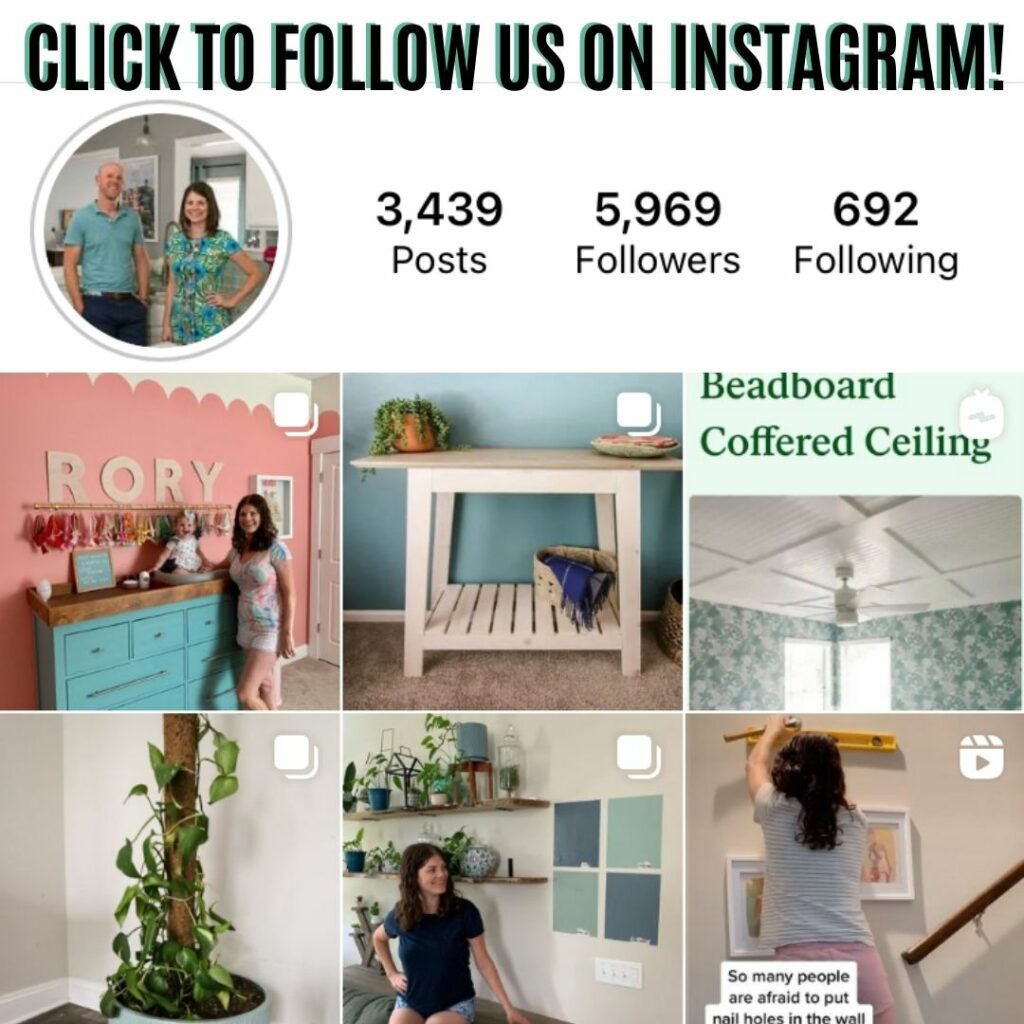 Wood veneer
Another option for wood to cut with your cricut is wood veneer. Wood veneer is extremely thin wood – as thin as a piece of cardstock.
I have actually successfully cut veneer with a fine point blade! No knife blade required.
You definitely need to tape veneer to your stronggrip mat as I have found that it slides around a lot.
Can the Cricut Maker 3 cut wood?
The Cricut Maker 3 is the latest Cricut Maker machine. It's very similar to the Maker but cuts faster.
So, you will use the same settings to cut wood – but it will cut quicker! Awesome!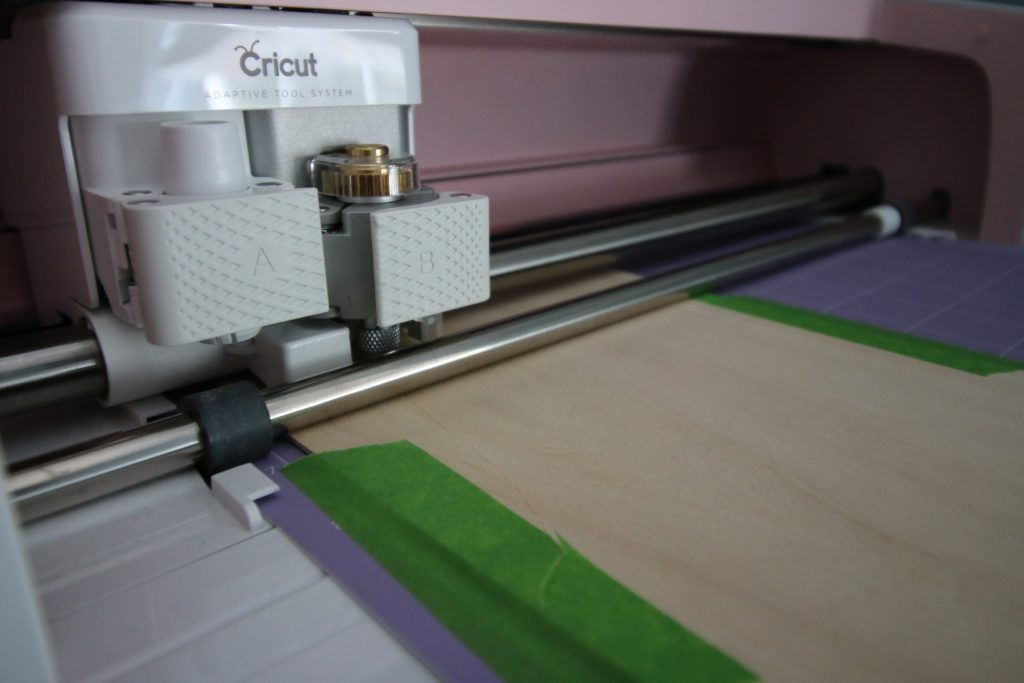 Cutting wood with the Cricut Maker Knife Blade
Create your design in Design Space – being sure it is set to "cut"
Prep the material and machine properly – tape your cut material to a strong grip mat, move the scoring wheels to the side, and insert the knife blade into the machine.
Click MAKE IT to make the project. Select your material. Read every warning and instruction to be sure you are doing things correctly.
Click GO on your machine. Wait a lot – most wood takes 14 passes which is over an hour, depending on the size and complexity of your cut.
When it finishes, eject the mat from the machine. Check to be sure it has cut all the way through. Remove the tape.
Place the mat upside down (wood to the table) and peel the mat up from the wood, gently. Enjoy!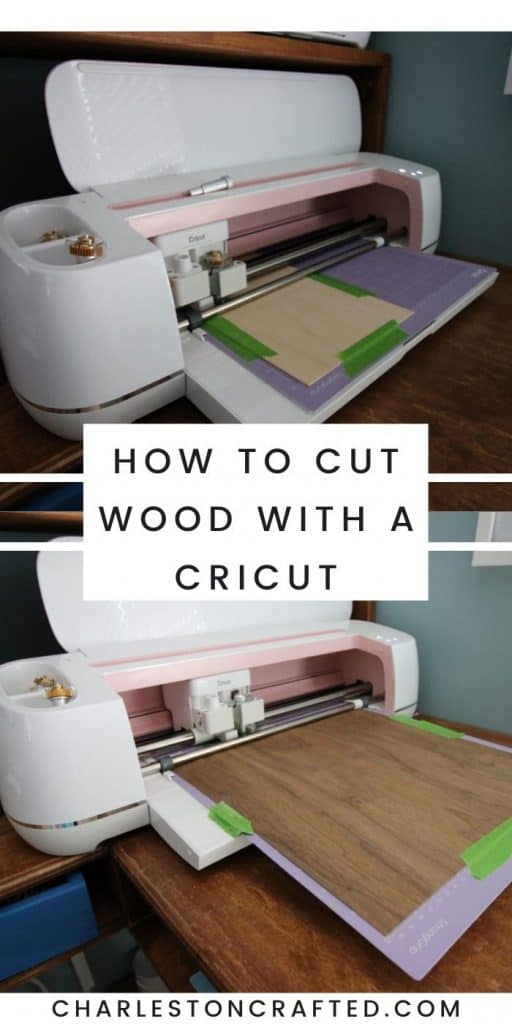 How do I calibrate my knife blade?
The first time you use your knife blade, you have to calibrate it to be sure it is working properly.
In Design Space, select account menu, Calibration > Knife Blade. Attach the knife blade to your machine, insert a piece of plain white paper on a mat, and click Continue. Press the Go button to begin.
As your machine starts calibrating, it will cut seven sets of lines with some overlap.
When the process is done, remove the mat from the machine and find the set of lines with the best overlap. "The best overlap" is the cut that appears as a single cut line—there is no gap between lines.
Count which set this is (1 through 7) and select the appropriate response in the prompt on Design Space. That's it!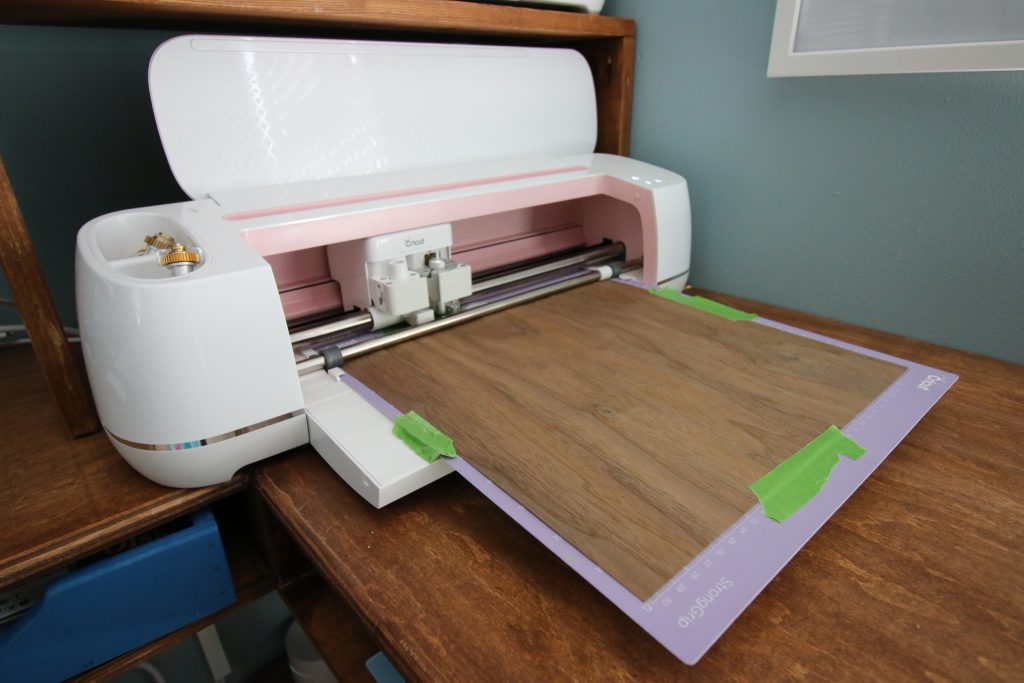 Can I use Knife Blade with my Cricut Explore machine?
No. The knife blade only works with the Maker.
Why am I unable to edit cut settings that use Knife Blade?
Cricut has a block so you can't edit the cut settings or create custom settings using the knife blade. This is because the cutting system adjusts the amount of pressure with each pass or cut.
They have tested and perfectly set the cut settings, so they don't want you messing with them and having a bad experience.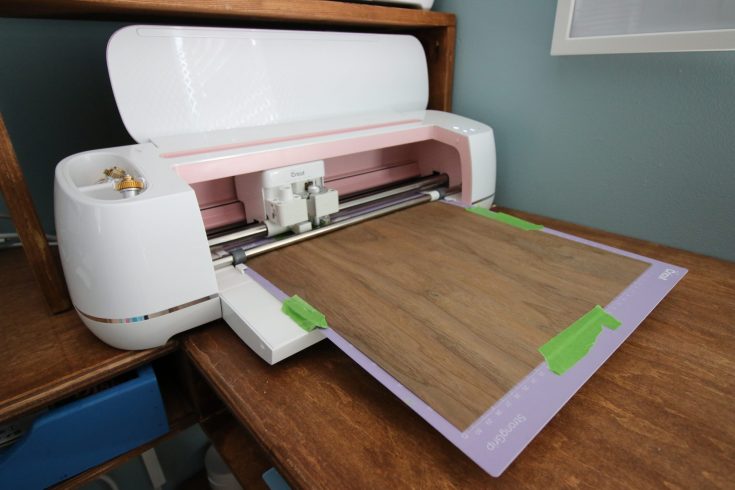 Yield:

1 wood cut out
How to use the Cricut Knife Blade to cut wood
Total Time:
1 hour
5 minutes
Want to cut wood with your Cricut Maker? Here is everything that you need to know about using the Knife Blade to cut wood!
Materials
Basswood or Balsa wood
Painter's tape
Tools
Cricut Maker
Knife blade
Strong Grip mat
Instructions
Create your design in design space, making sure that it is set to cut and that no cuts will be smaller than 3/4" in width.
Place your wood on a strong grip mat and attach with painter's tape on all 4 sides.
Move the star grips to the far side of your cricut cutting machine.
Insert the knife blade.
"Make" the design in Design Space. Select your material and hit GO.
Let it run until complete.
Check to be sure the wood cut all the way through BEFORE removing the wood from the mat. Re-run if necessary.
Remove the painter's tape from your wood and mat.
Place the mat wood side down on a table and peel the mat gently away from your design.
Enjoy!
Recommended Products
As an Amazon Associate and member of other affiliate programs, I earn from qualifying purchases.
Any more questions about using the Cricut Knife Blade to cut wood?
Facebook | Instagram | Pinterest | Twitter | YouTube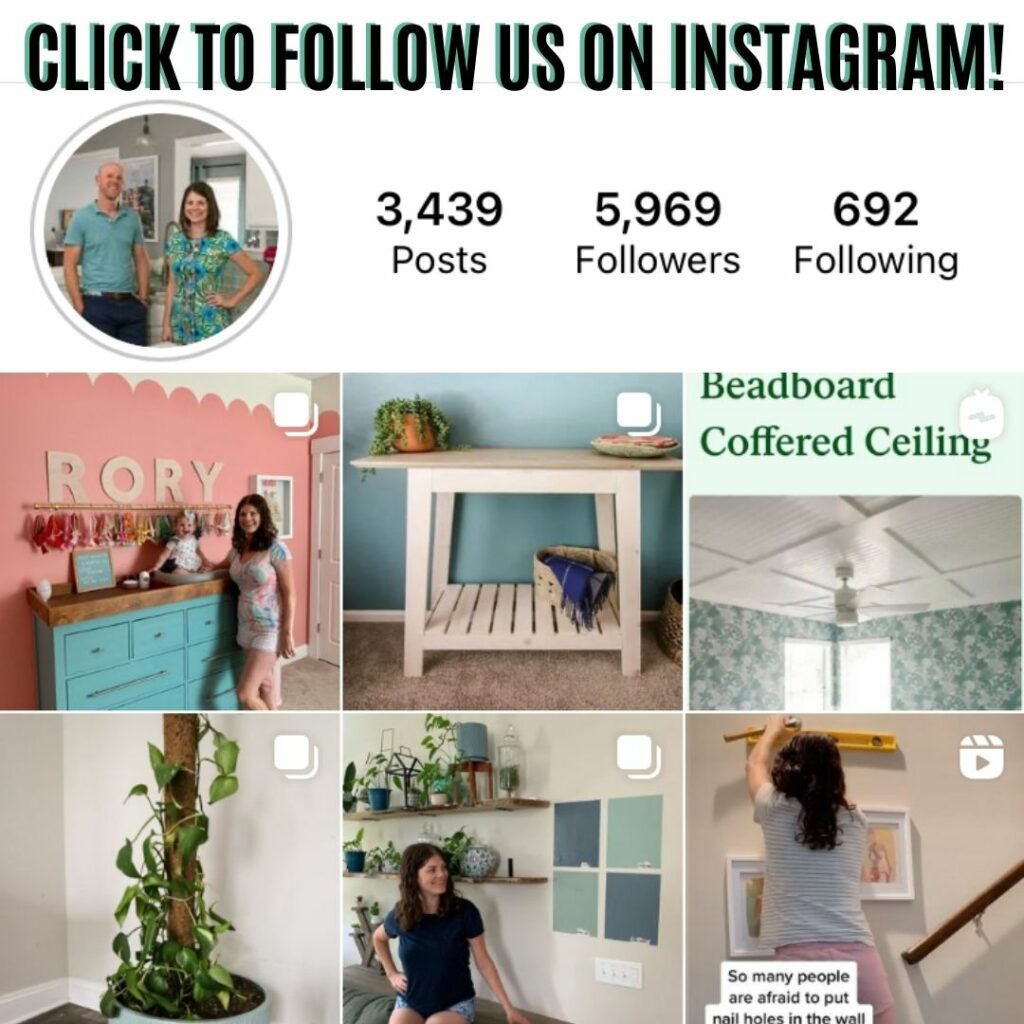 ---
Can we send you our newsletter?
Another great way to keep up with out latest projects is by joining our weekly newsletter! Get alerts of our latest projects and special peeks behind the scenes!
Follow along on Instagram
Join our online community where we share real time behind the scenes looks at our DIY projects and peeks inside our home + family!
---