This post will show you how to create an established flower garden in just one afternoon! Get the basics here and then click over at the end to the full post on The Home Depot Blog for the step-by-step!
This post was sponsored by The Home Depot. All opinions are our own and our opinion is that we love The Home Depot. Thank you for supporting the brands that make Charleston Crafted possible!
We love our elevated house, but that extra level means a big blank slate all the way around the ground level.
Our entire first floor is garage, with slatted walls or stucco at eye level no matter where you are.
We have large bushes on one side, a veggie garden on another and a swing set on the back. But we have a big open wall on one side of our house that just didn't look good.
So, we had a free day and decided to set up a beautiful elevated garden in one day by heading to Home Depot and buying a bunch of Vigoro hardscaping gardening products and plants.
We were able to get everything we needed in the morning and then head home and put the gardens together, then add the plants and have a flowering, tall setup by the afternoon!
Let's show you what we what we used and how we were able to create an established flower garden in just one day!
Check out our overview below and then click over to The Home Depot Blog to get our full step-by-step tutorial on how to make this established flower garden in just one day!
How to make a quick and easy outdoor garden
Making a quick and easy outdoor garden is more simple than it might sound. What you need is a garden bed that you can snap together, soil to fill it and plants to add some beauty and height.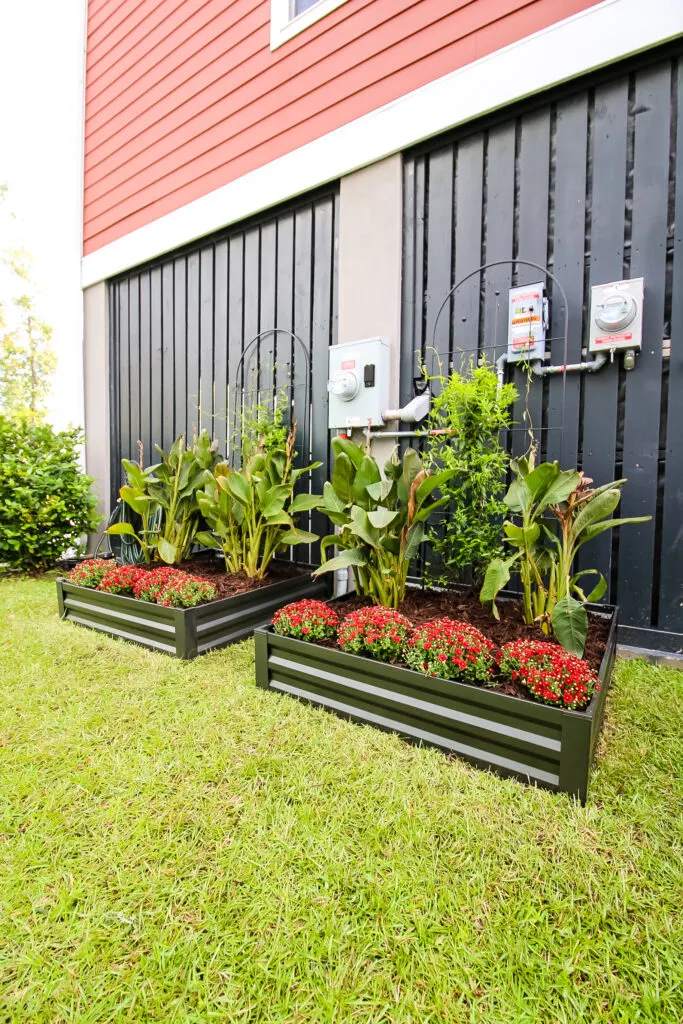 Here's how we made this elevated garden and what you need to do it!
Click here to see how you can build a DIY raised garden bed with wood!
Simple raised garden setup
Here's what we used to make our simple raised garden bed. We drove to Home Depot in the morning and picked it all up before heading home to assemble.
Mums and other flowers to provide color now and in the future
Step one: establish your garden bed
Start by building a garden bed. Pick the place you want your garden to be and clear anything out of the way.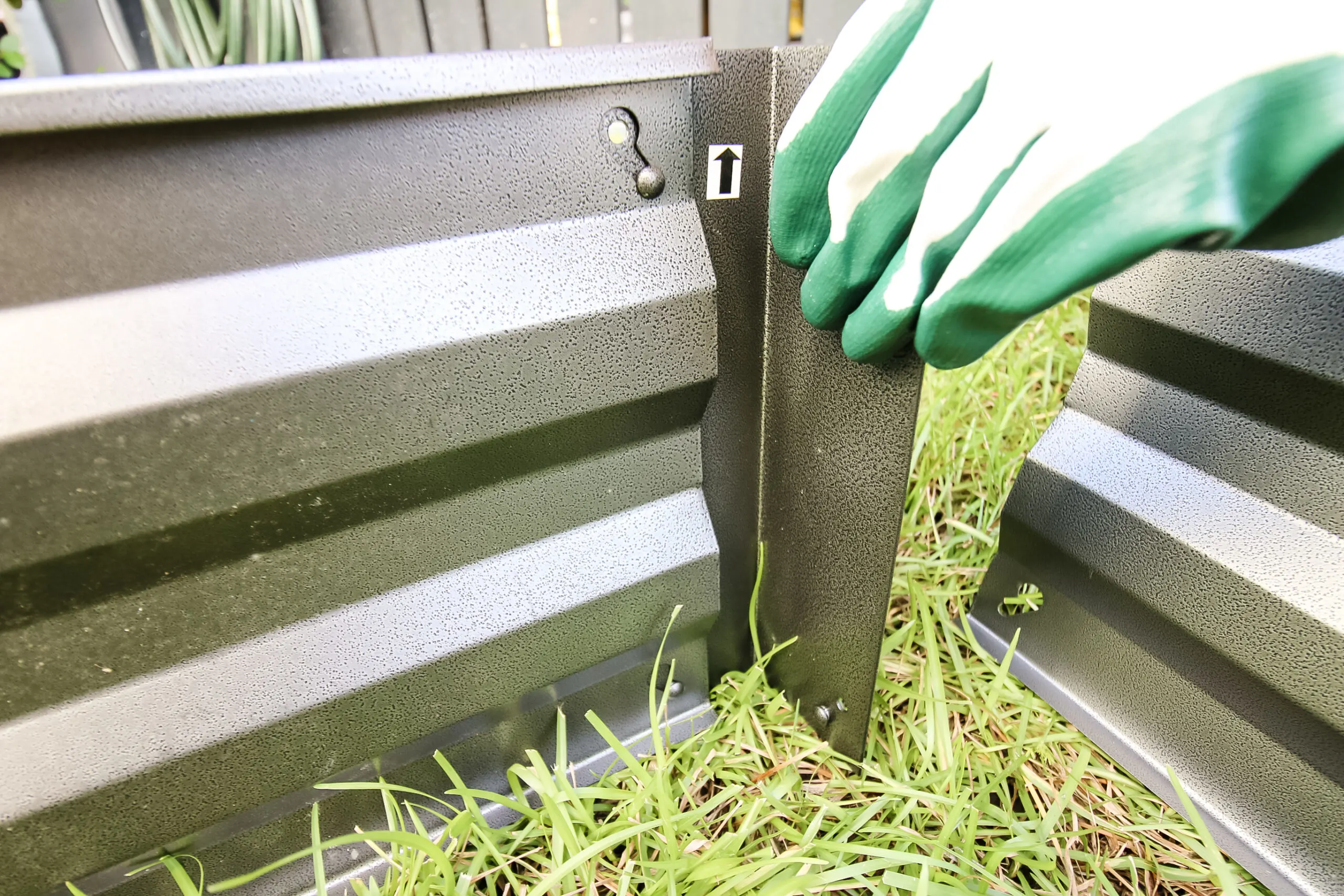 Then build a garden bed that can hold everything. We chose two Vigoro raised garden beds that snap together with no tools required and are really great for this project!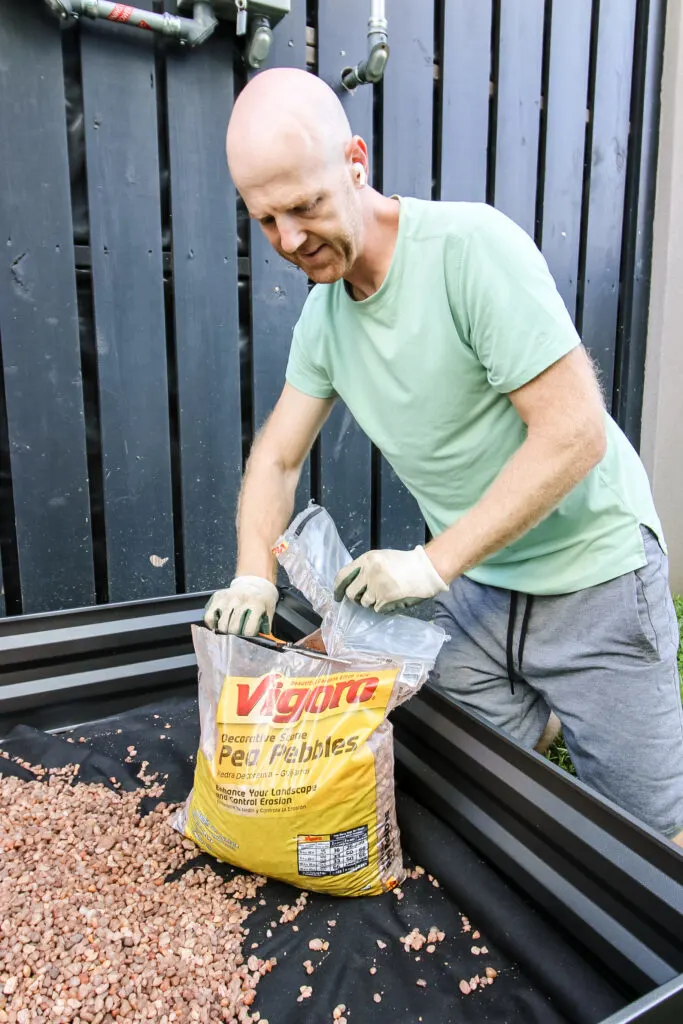 Then we laid down weed barrier and pebbles for drainage, both from Vigoro as well.
Step two: add plants
Now that we had the garden built, we were getting close! We poured in a few bags of Vigoro potting soil mix and added a trellis to the back of each garden.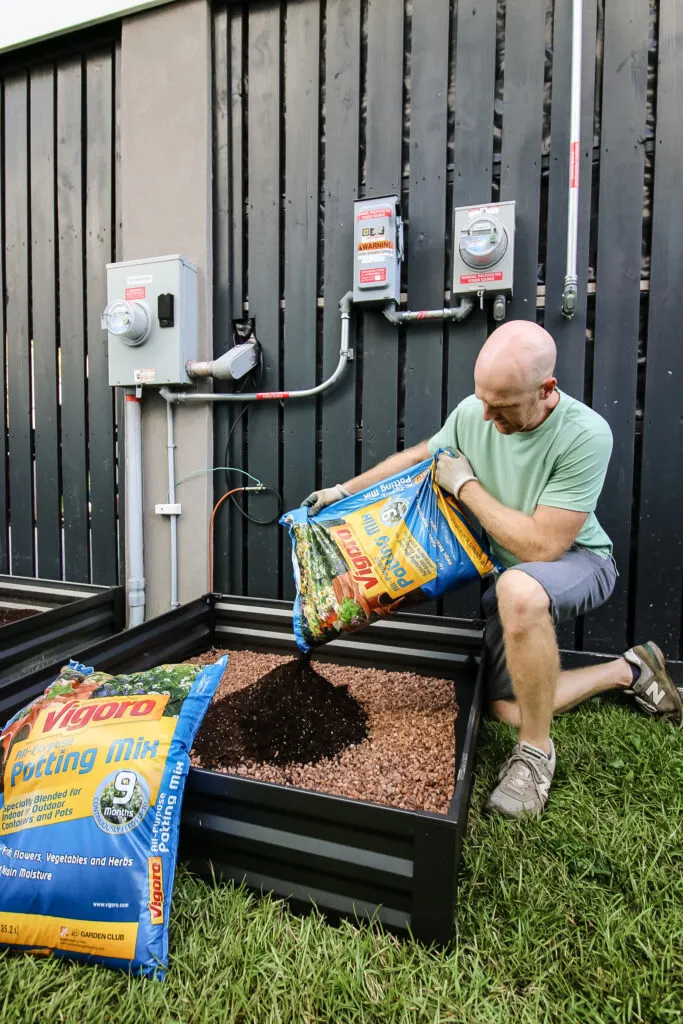 Then, we put in all our plants!
We did a row of premium quality mums in the front to establish color and a front layer.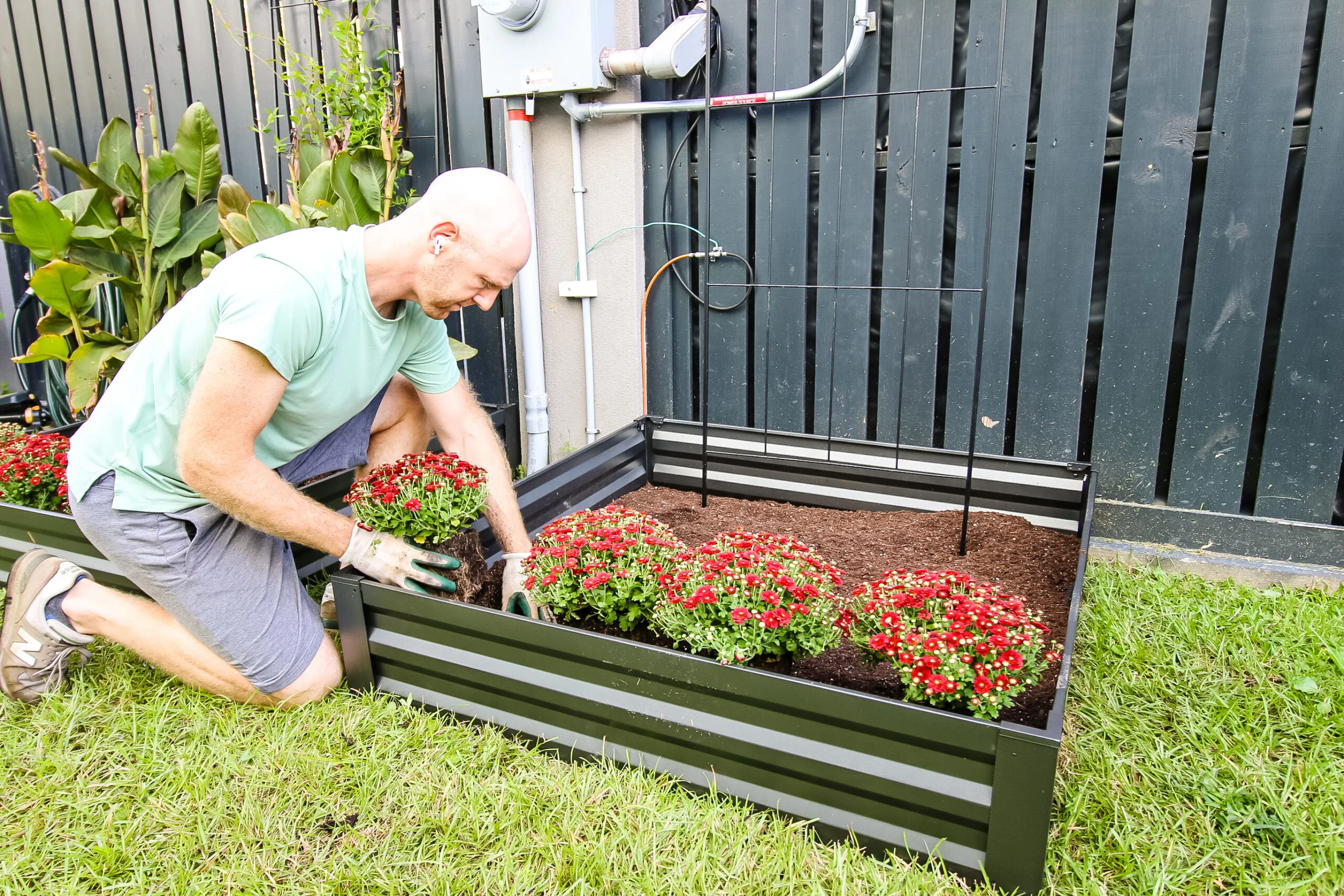 Then we added some height with calla lillies and jasmine to climb the trellis!
Step three: add finishing touches!
We finished off the garden beds with some Vigoro mulch all around the plants to give it a completed look and help with water retention.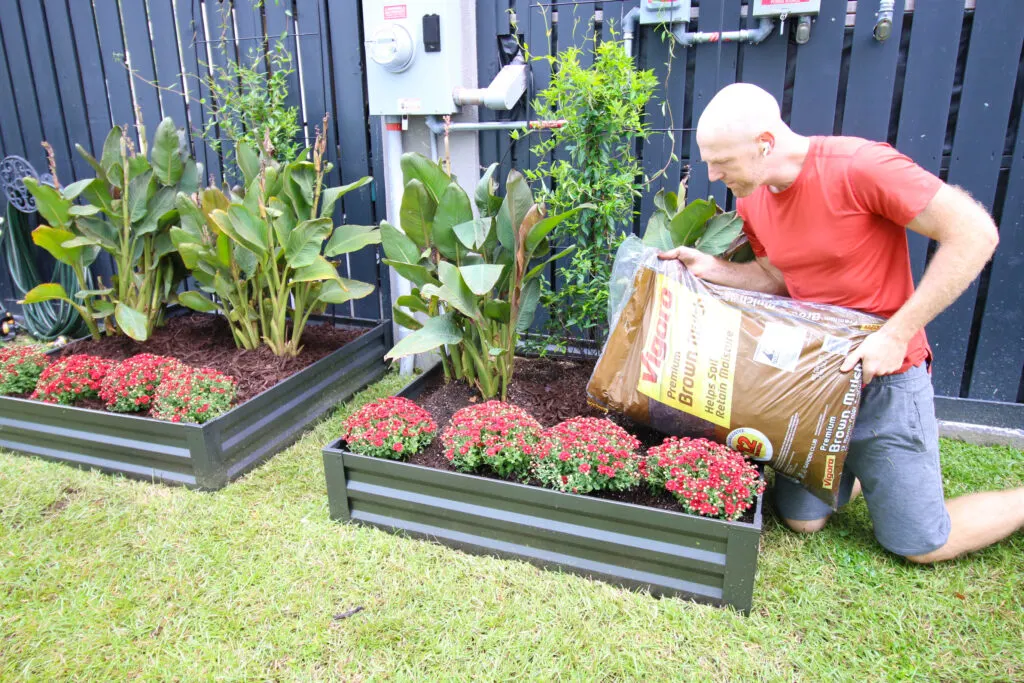 We also laid out some stepping stones as a path from our driveway, past the garden beds and to our backyard gate!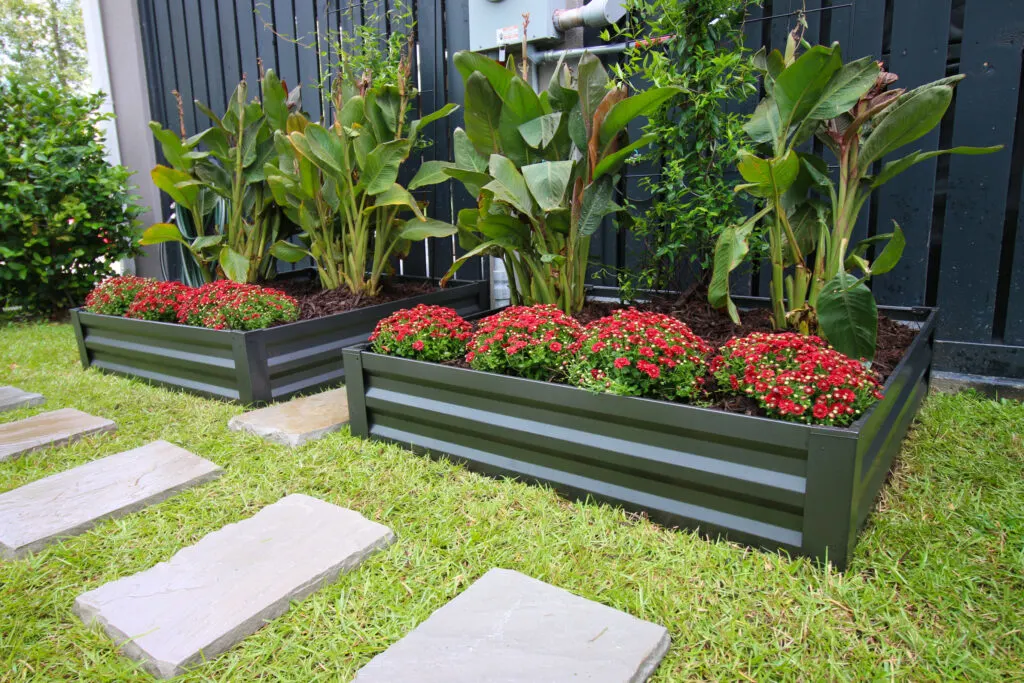 This garden turned out so good and the height and color it brings to this bland and blank space is a game changer!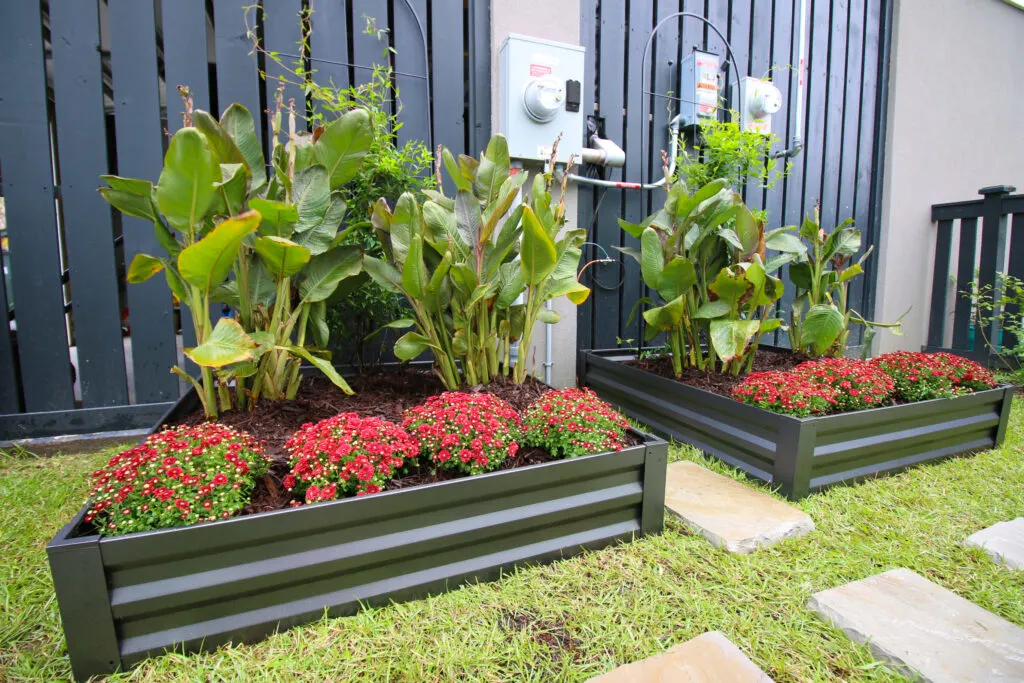 Getting everything in the morning and being able to complete the project in one day is really great. It's awesome that all of these Vigoro products were available at Home Depot for us to get easily!
Make sure you click over to The Home Depot Blog to get the full details and sources on how we did this project!