Every year around this time I go baking crazy. I have a marathon baking day (usually on a Sunday) and make five or six different things. Then, we package (most of) them up and deliver them to friends, coworkers, and neighbors.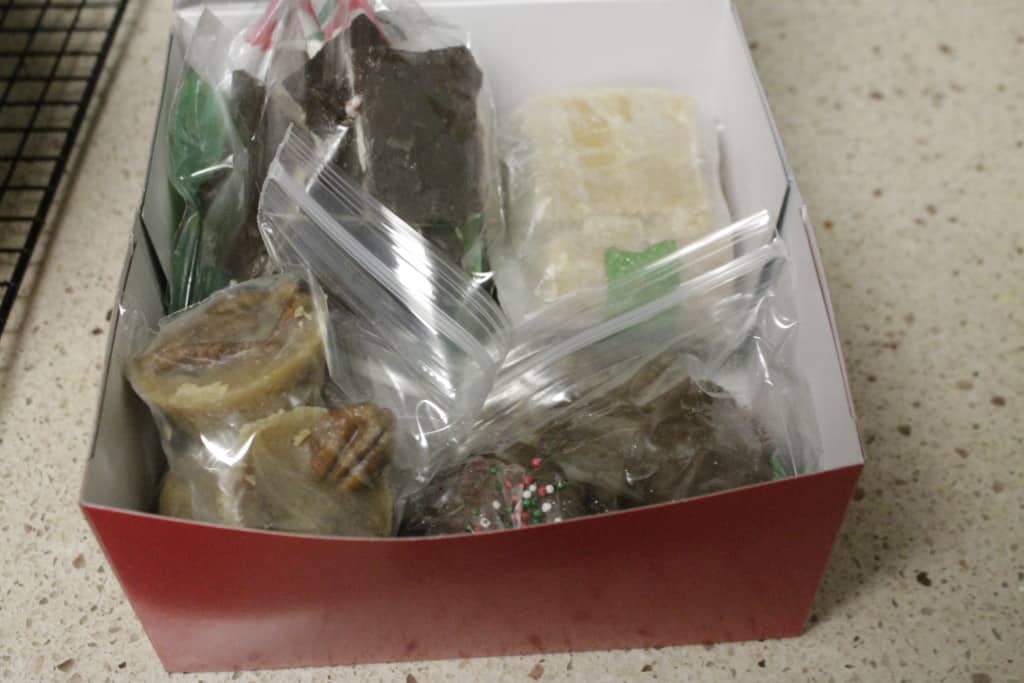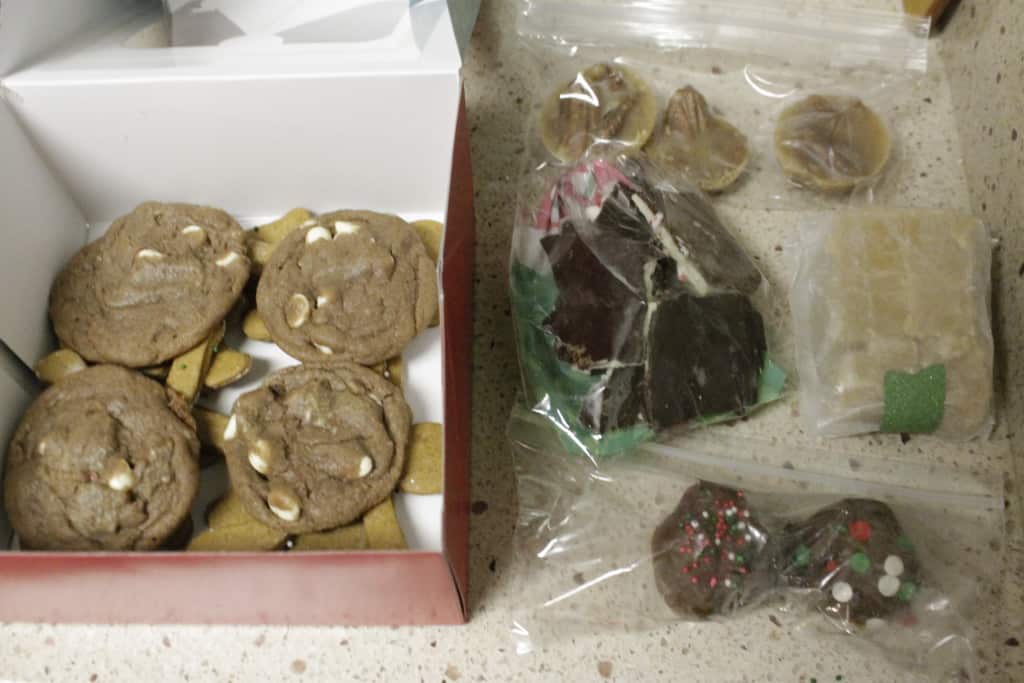 Here is what I decided to make this year.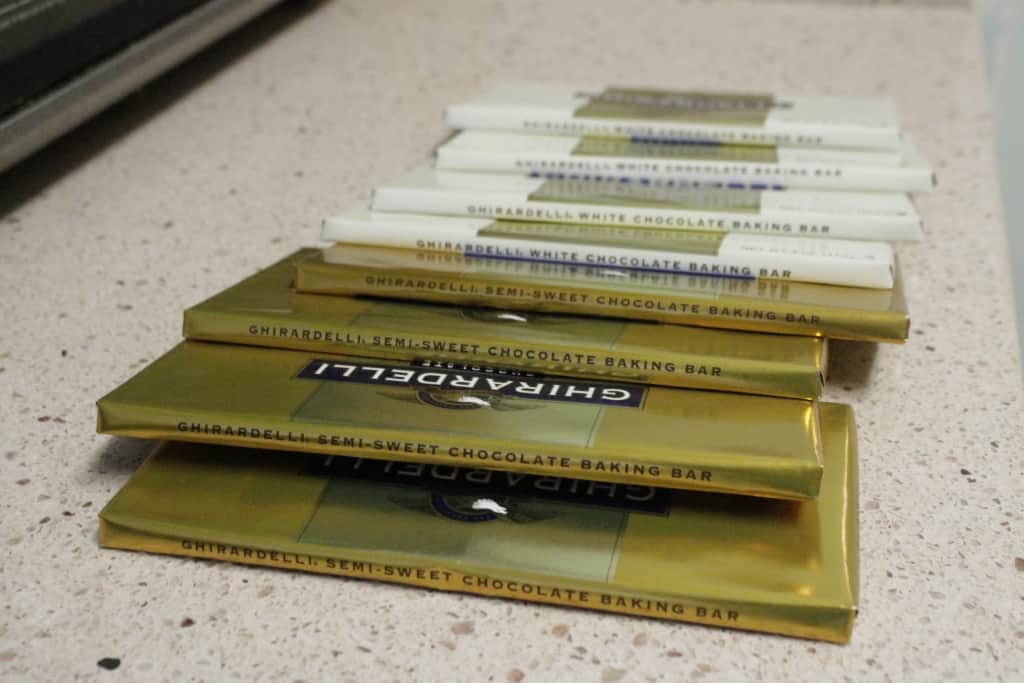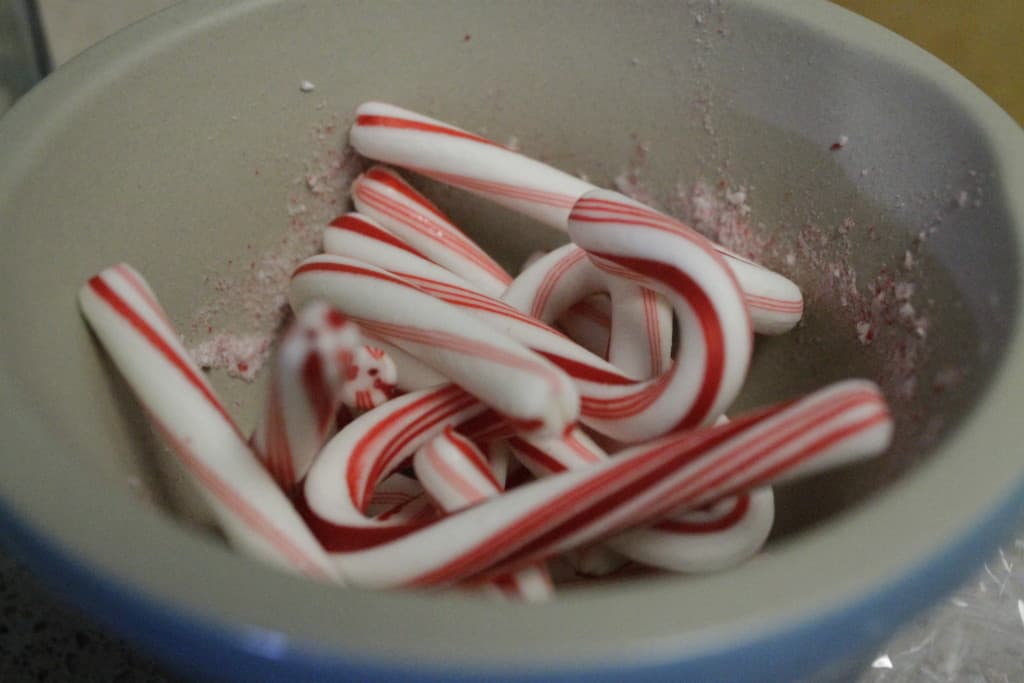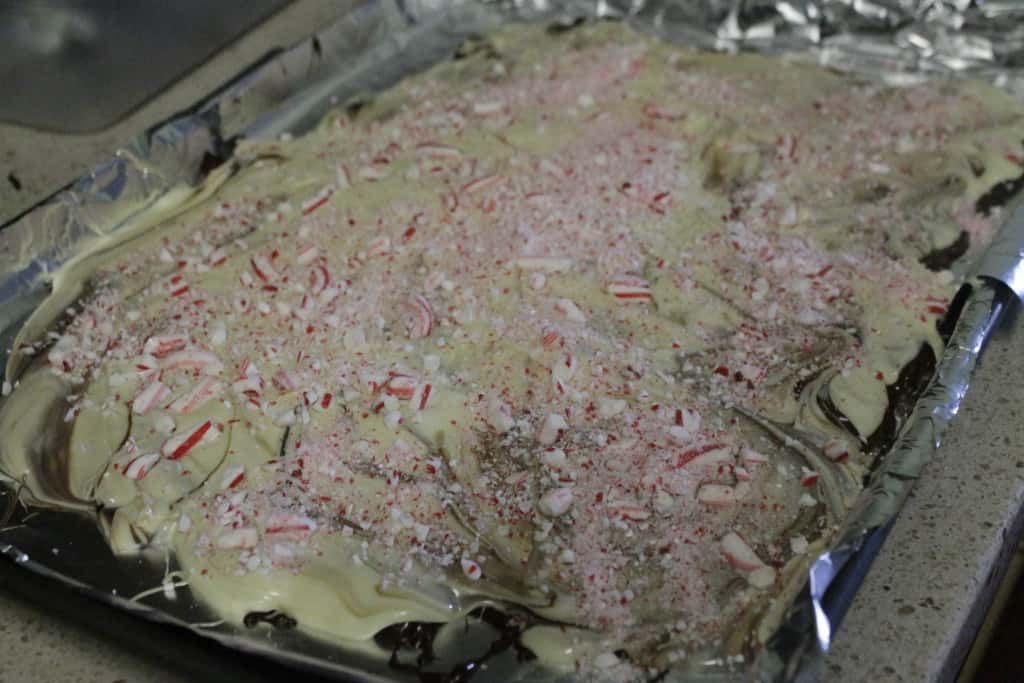 Peppermint bark – I love peppermint bark. I don't really use a set recipe. I melt 3 bars of semi sweet chocolate, mix with peppermint, pour onto a foil lined pan. Let it set. Melt 4 bars of white chocolate, spread on top of semi sweet chocolate, top with more peppermint. The biggest trick is to use high quality chocolate – Ghiradelli all the way for me!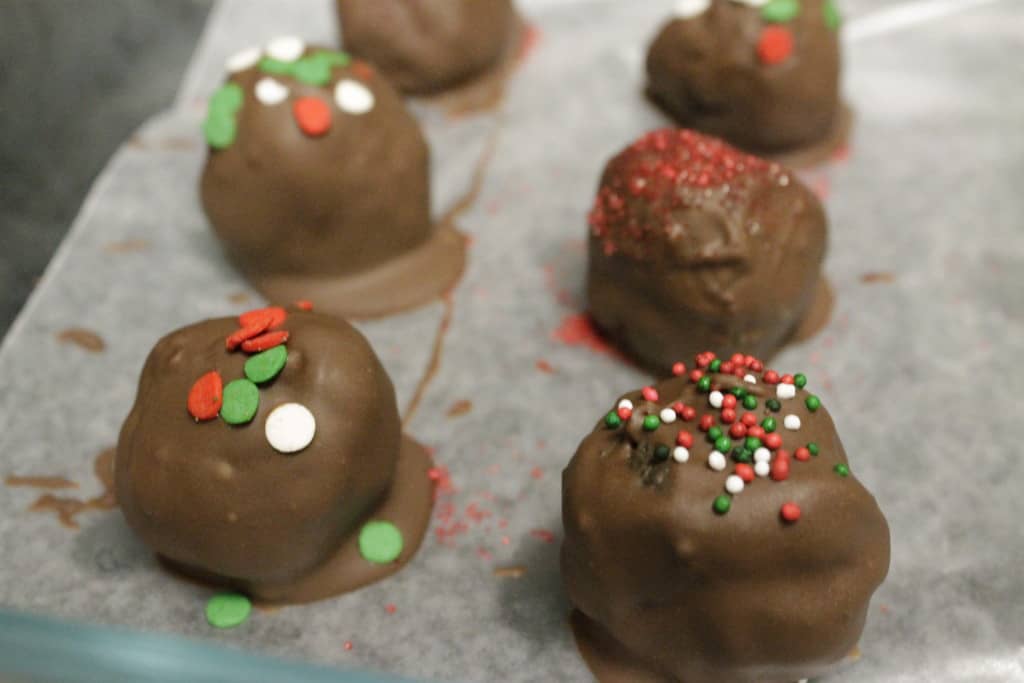 Oreo truffles – I make these for a lot of holidays, since they are so darn easy. I follow this recipe and mix them entirely in my Ninja blender.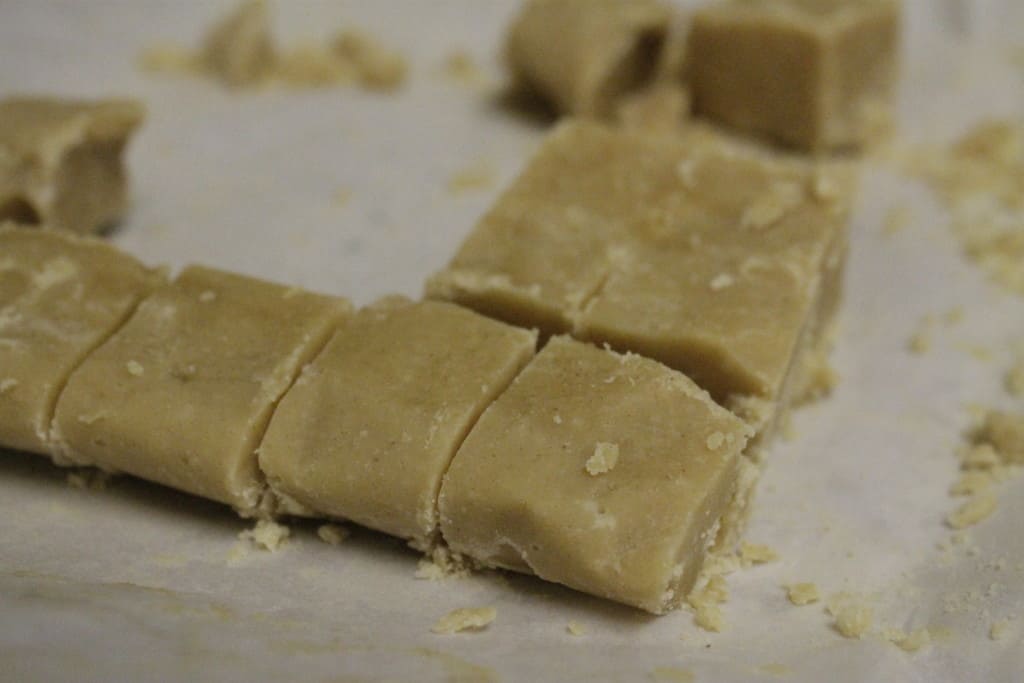 Peanut butter fudge – This was a new recipe for me. More than fudge, it tasted like the filling of a peanut butter ball. That being said, it is 4 ingredients and took less than ten minutes (plus cooling time). A definite win and we will probably make a new batch or two before Christmas!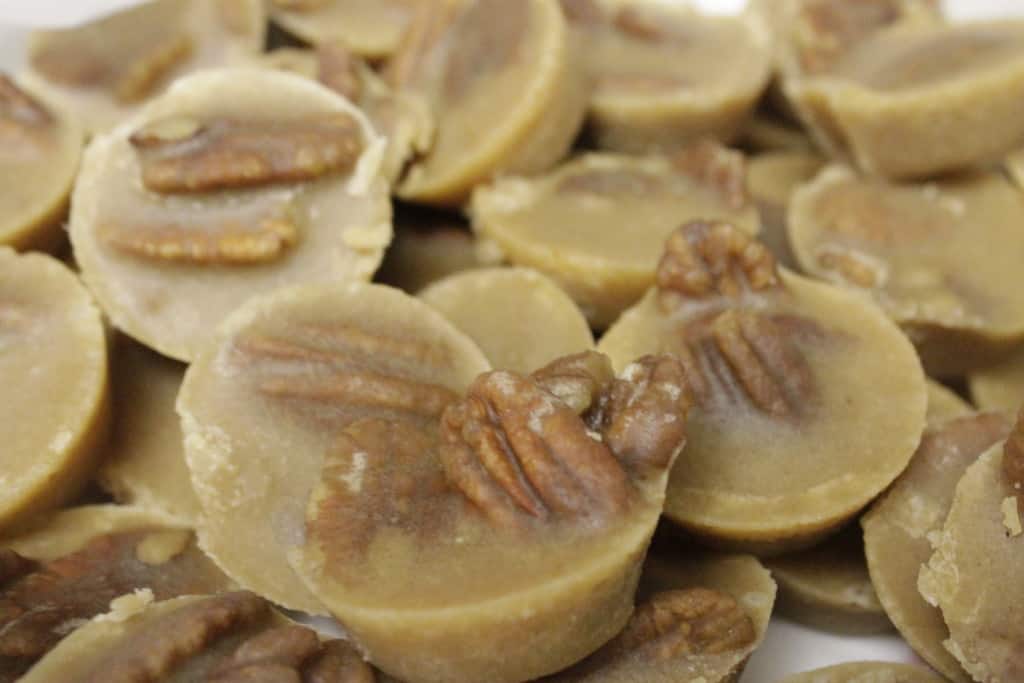 Pralines – These are another one of our favorites. Honestly, Sean was a little scared to make them after making so many the week before our wedding (they were our favors!) but it was really quick and simple to make one batch – 24 mini muffin tins worth.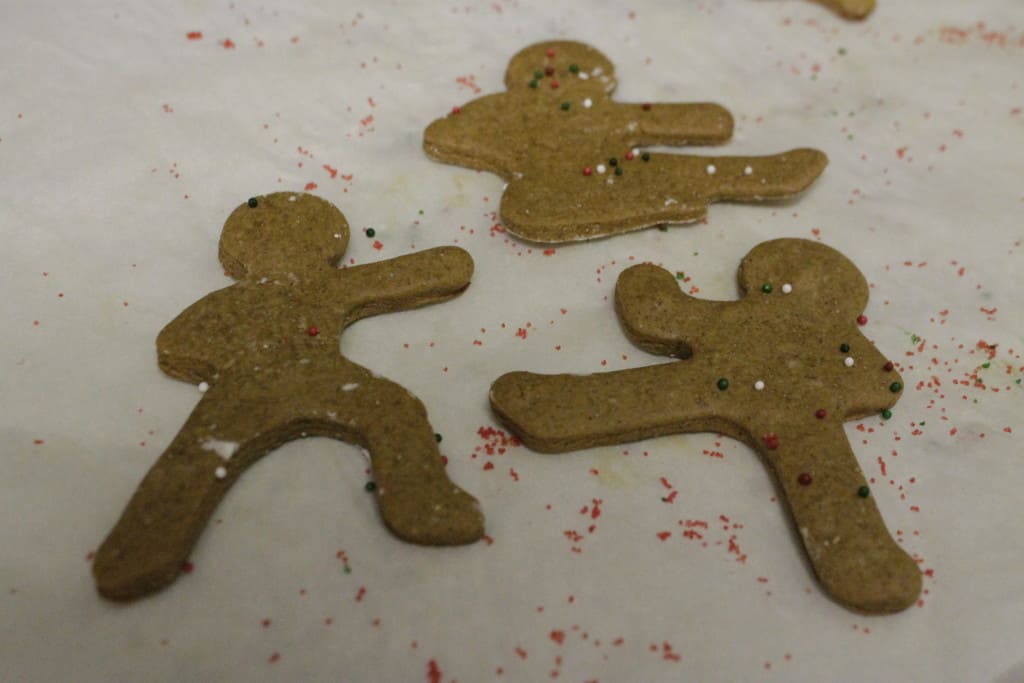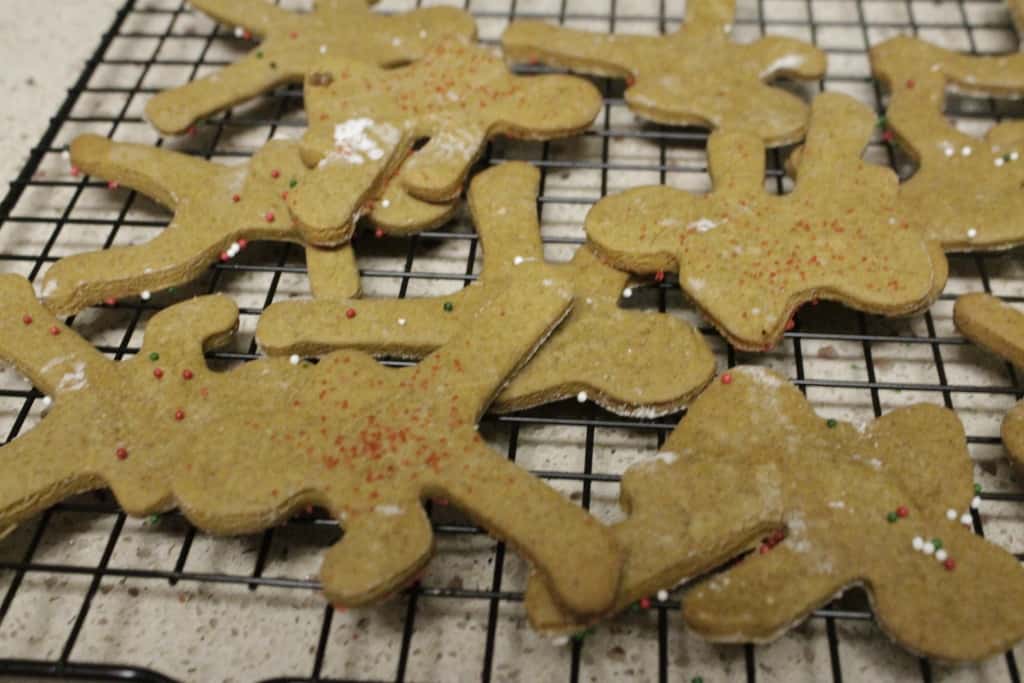 Gingerbread cookies – Last year our gingerbread was a big fail. I am happy to say that we had great results with this recipe this year. I think that it was really crucial to let it chill for a LONG time to be able to handle it – a full 24 hours!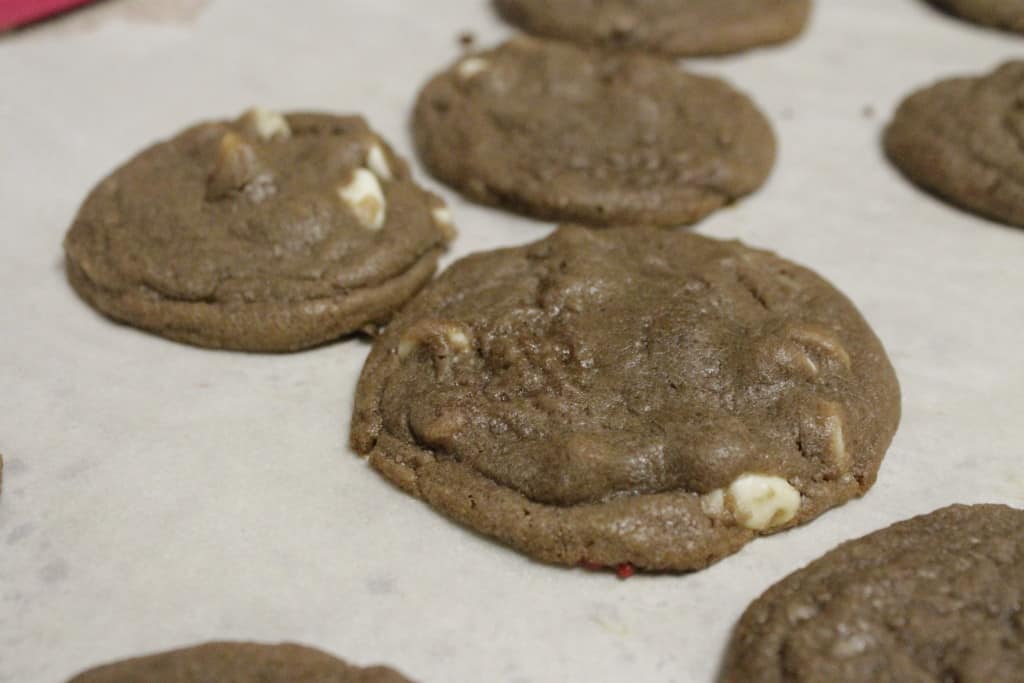 Nutella cookies – I make a variation of these cookies almost every week, so it was a no brainer to throw some in the mix. We used chocolate hazelnut spread and white chocolate chips this time, a classic combination!
Sunday was a REALLY Long day in the kitchen (I also had to do my regular meal prep and make dinner!) But it was worth it – few things make me feel the holiday spirit like mass baking!
Are you baking anything up for the holidays?!