All images below by Ava Moore Photography.
Prior to the ceremony, Sean and I exchanged gifts. I got my gift from him before the girls left the hotel and Sean opened his at the wedding venue.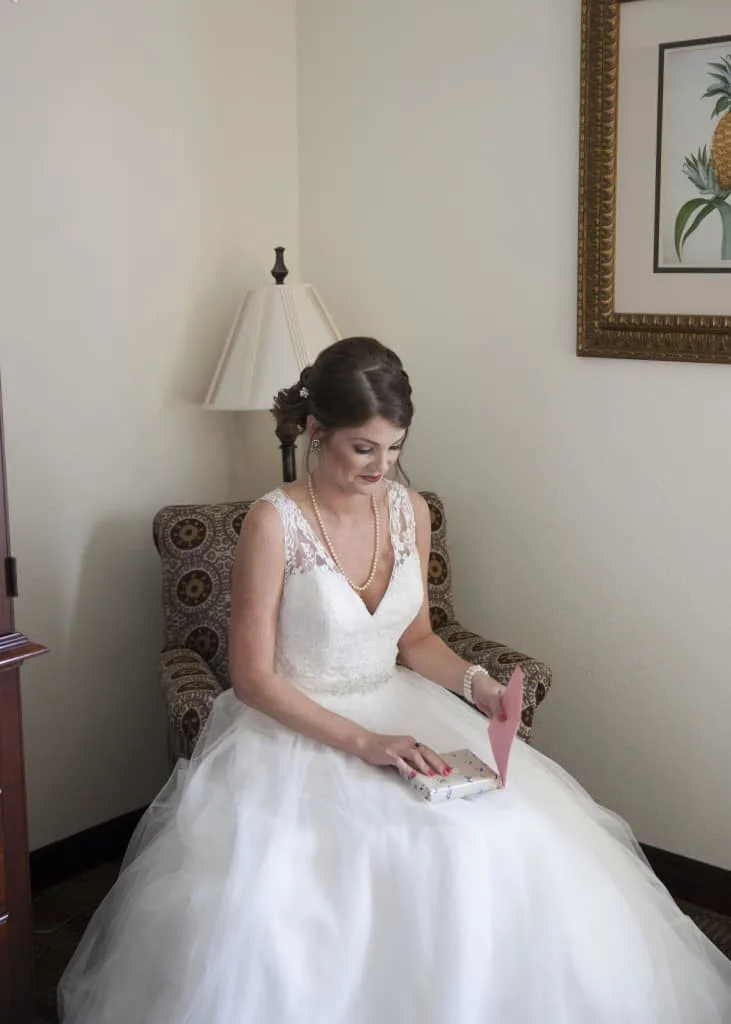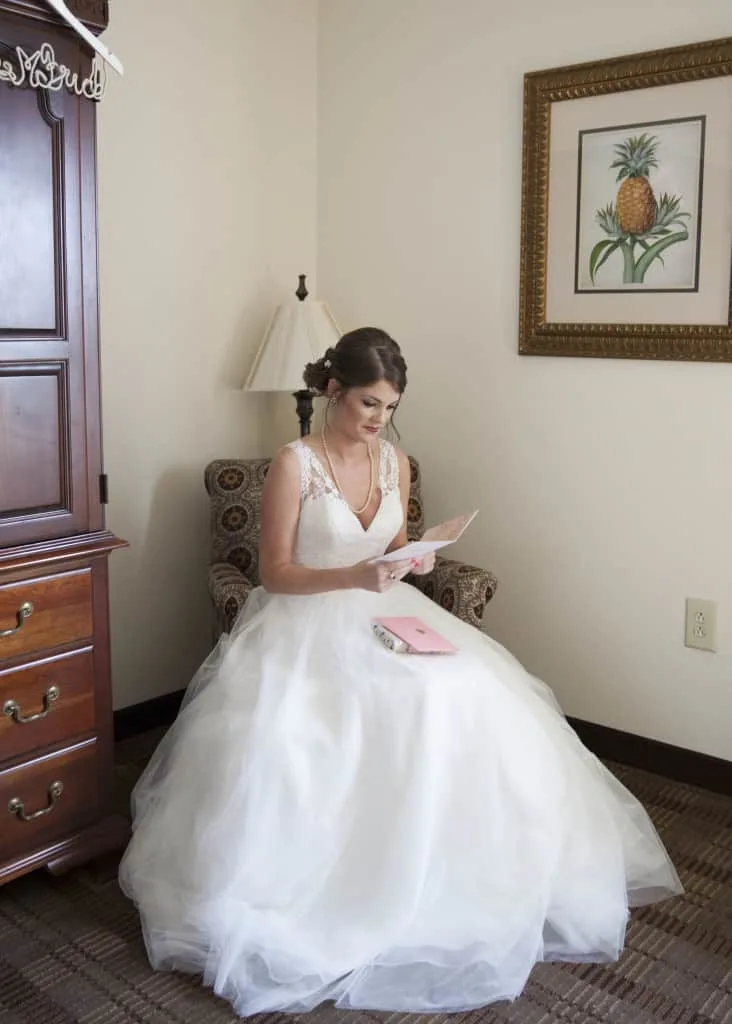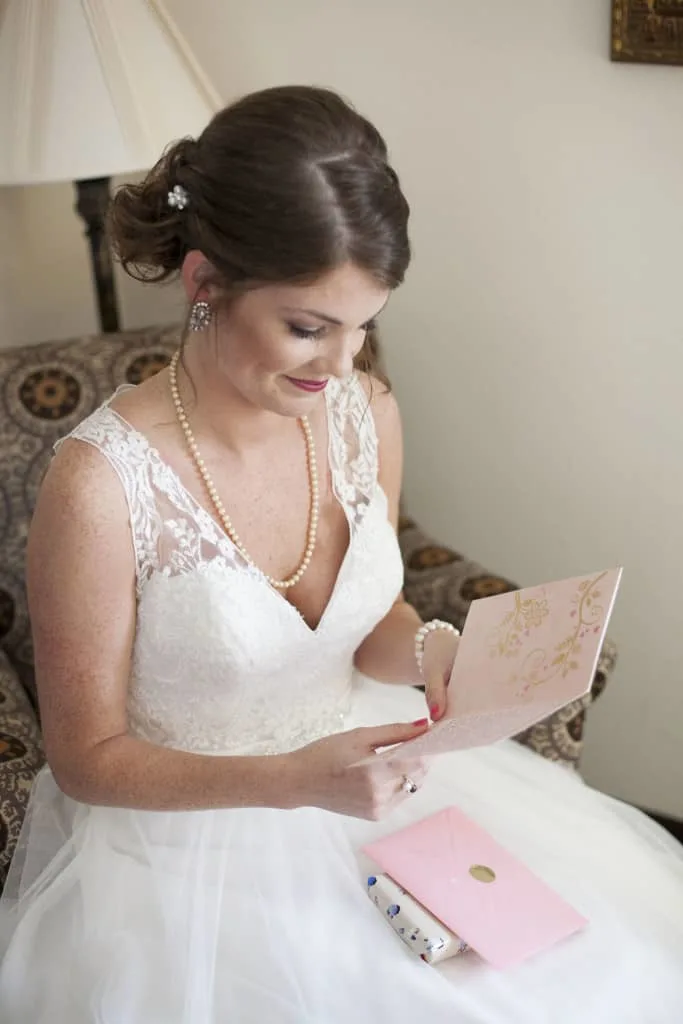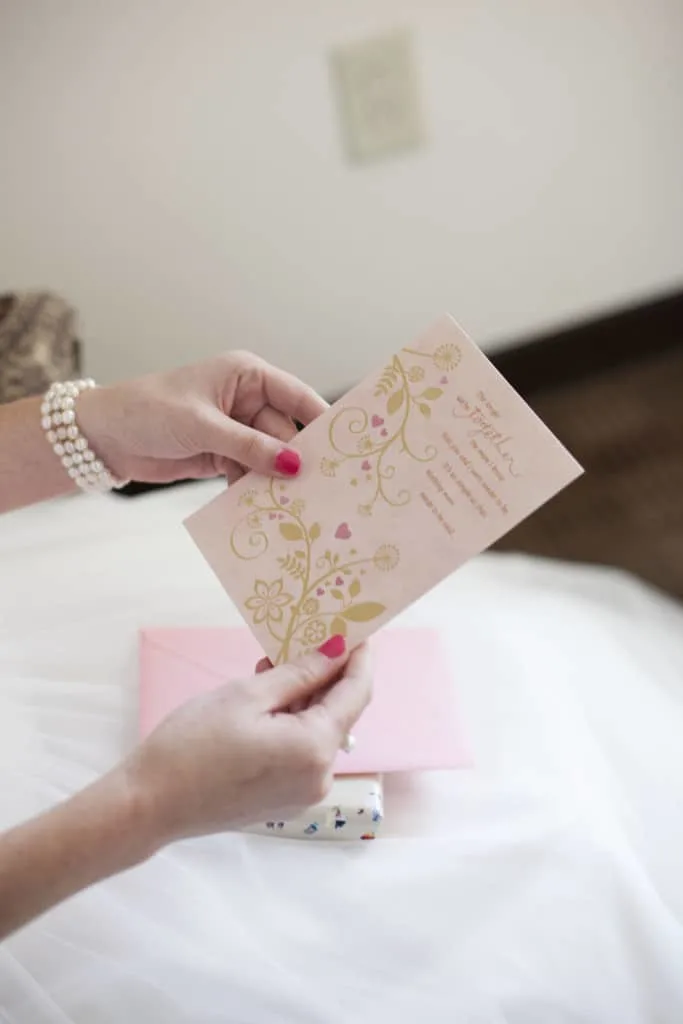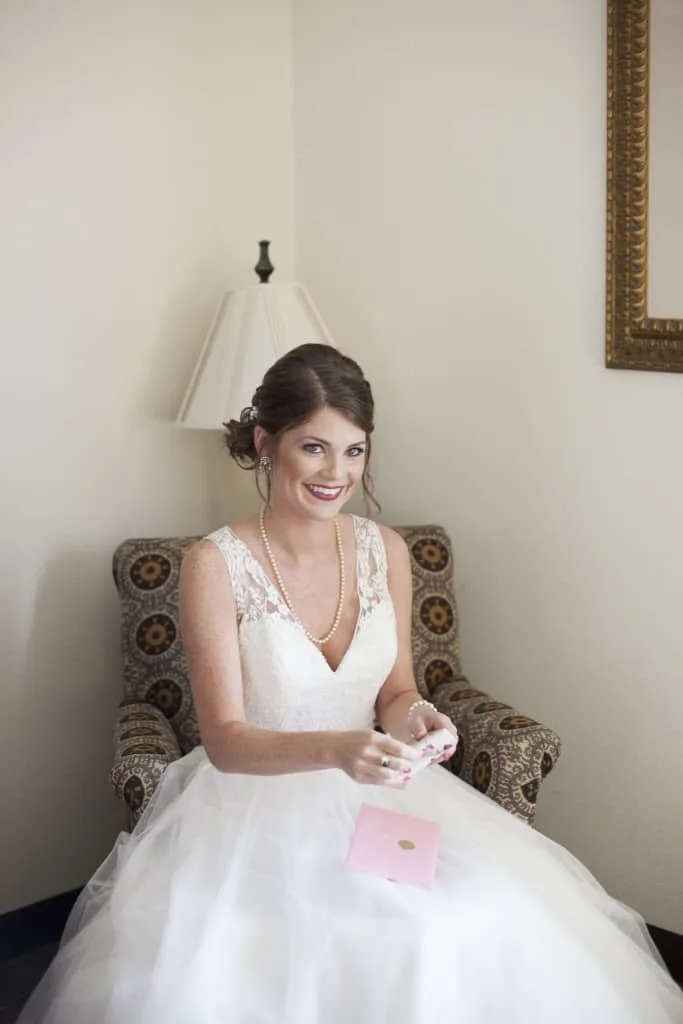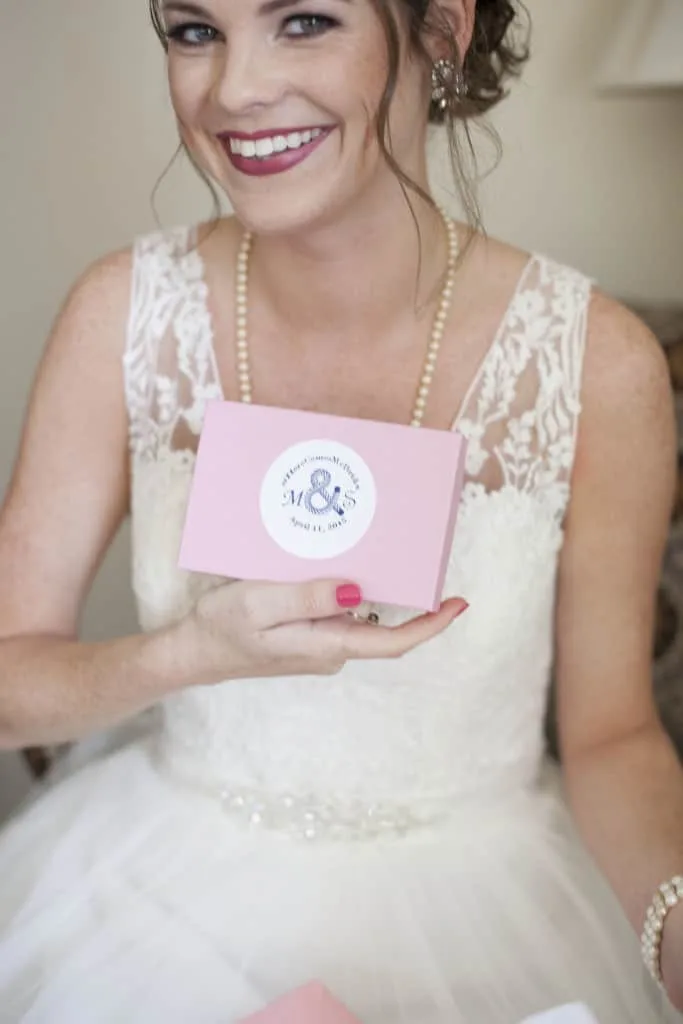 He made these stickers with our wedding logo for the wedding welcome bags and was so proud of them. I laughed about him sticking one on my gift!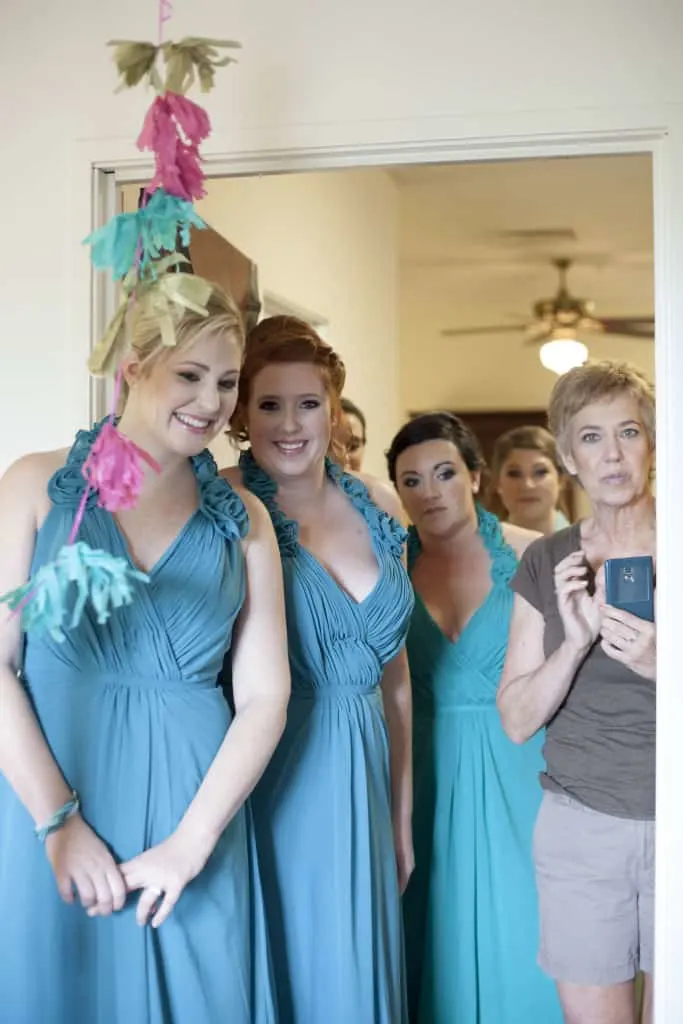 The bridesmaids and Sean's mom looked on eagerly.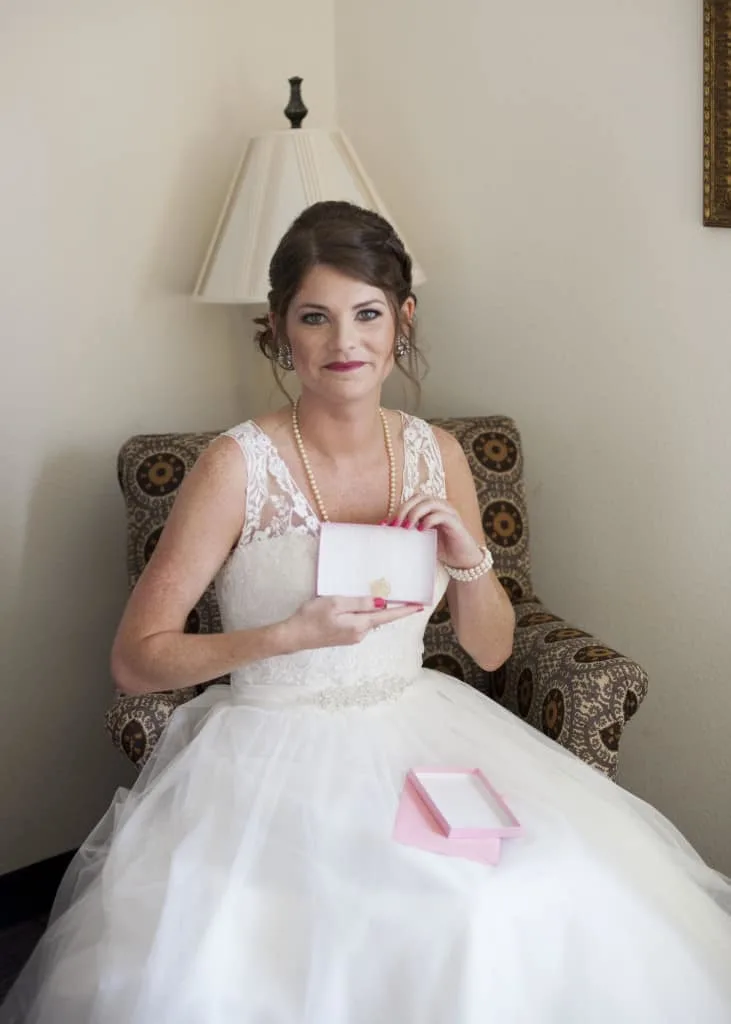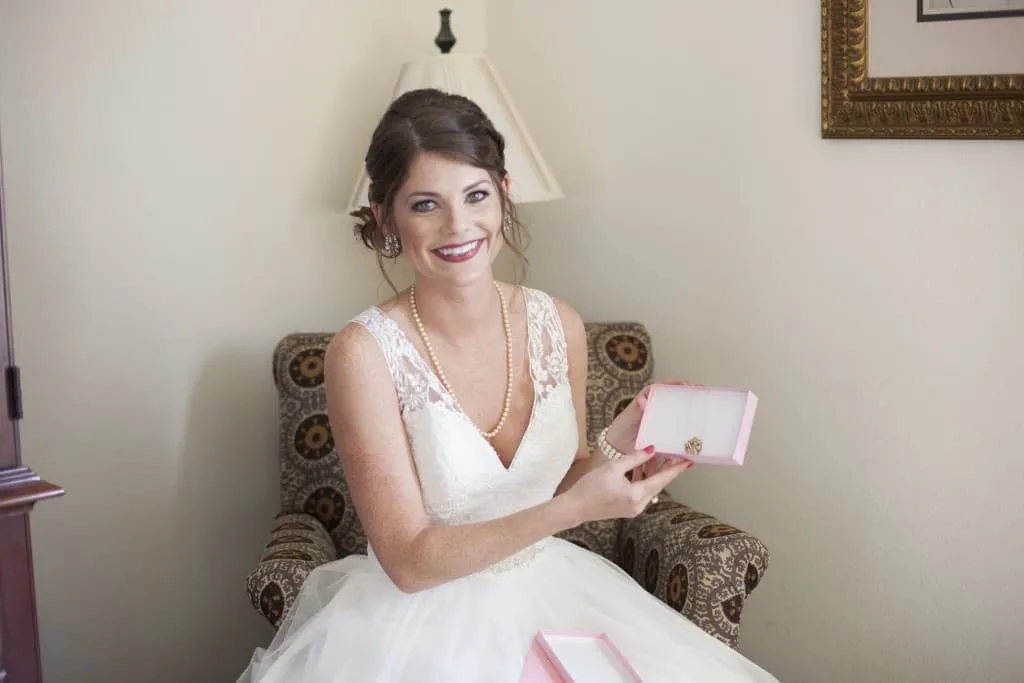 Sean got me a new monogrammed necklace! I wear mine everyday so it was fitting to get one with my new initials. My, he is good at picking up hints!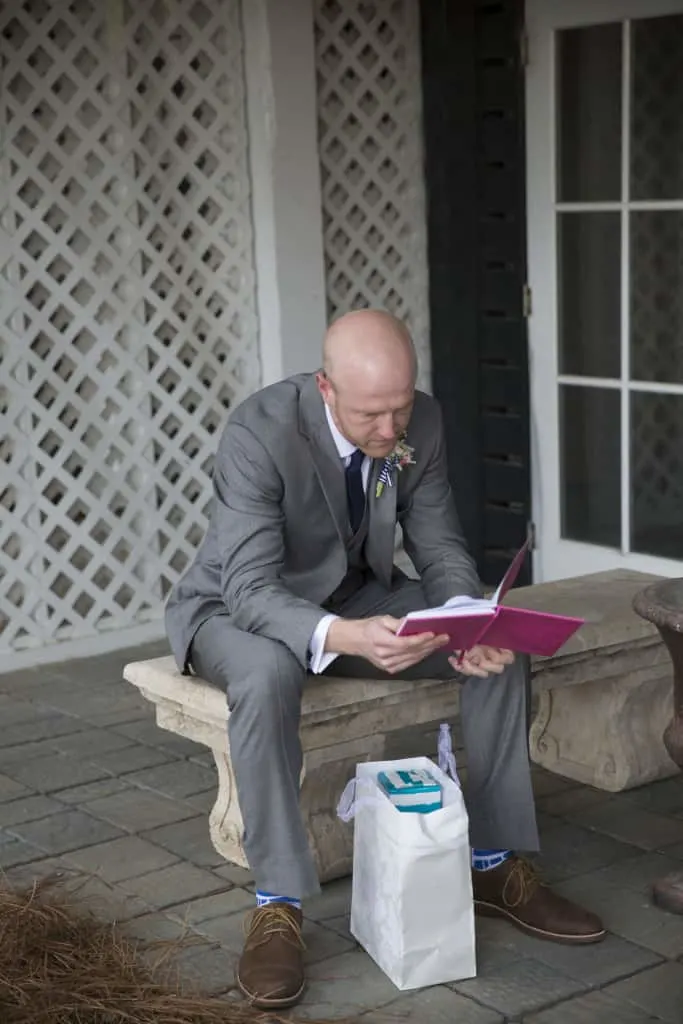 My gift to Sean was a 3 parter. Part 1 was this journal that I kept throughout our year long engagement. I wrote in it every 2 or three days and each entry started "I want to marry you because…" and talked about what was going on in our lives at the time, big or small. I think that it's a great keepsake for years to come!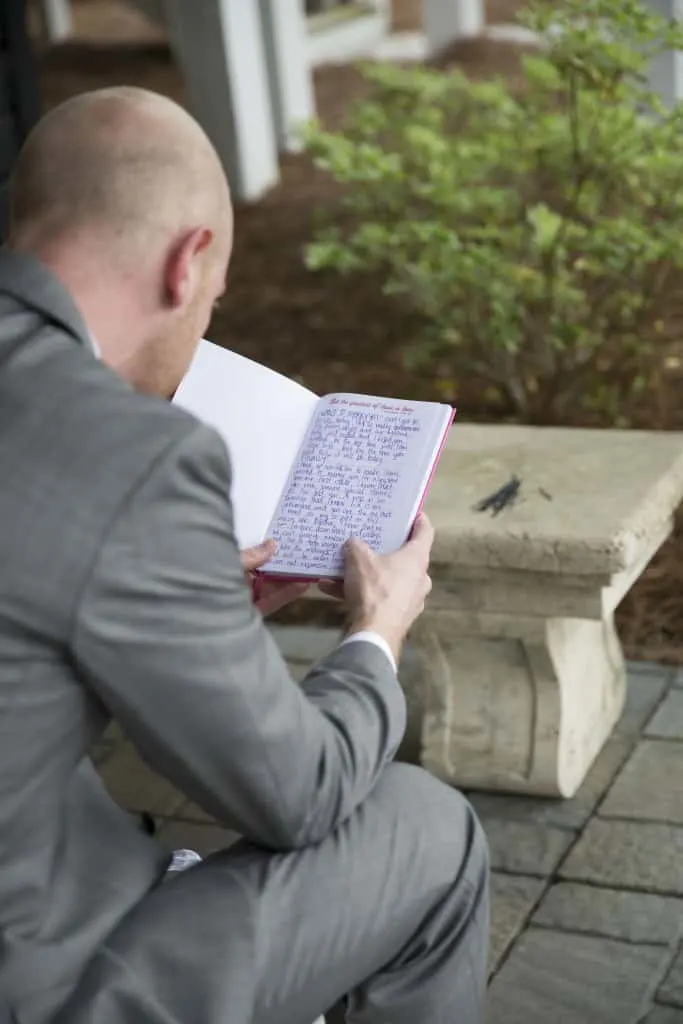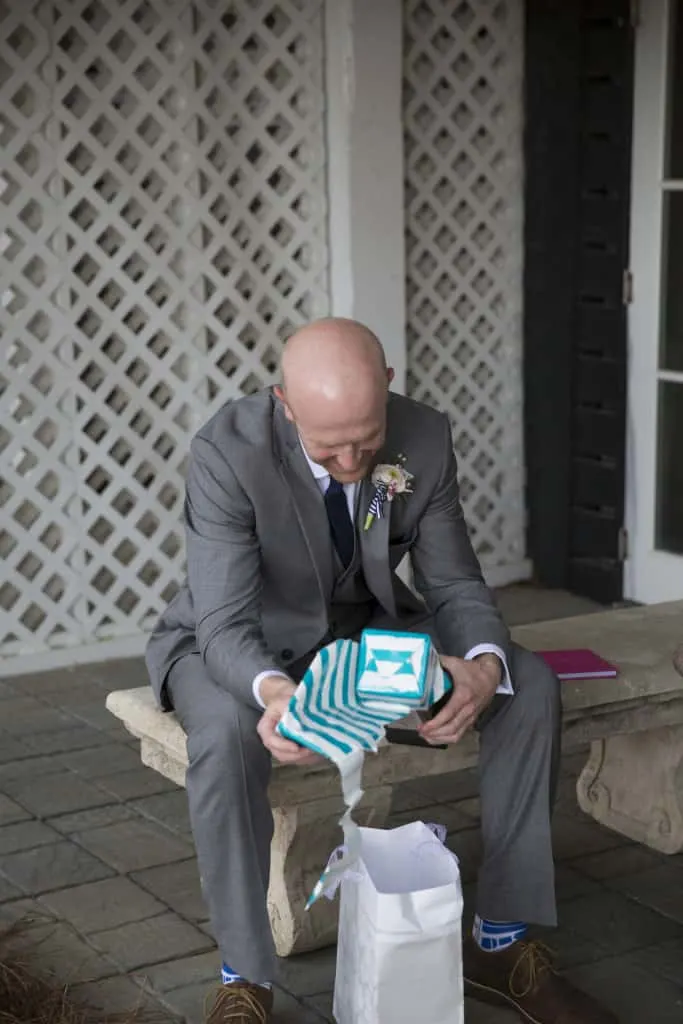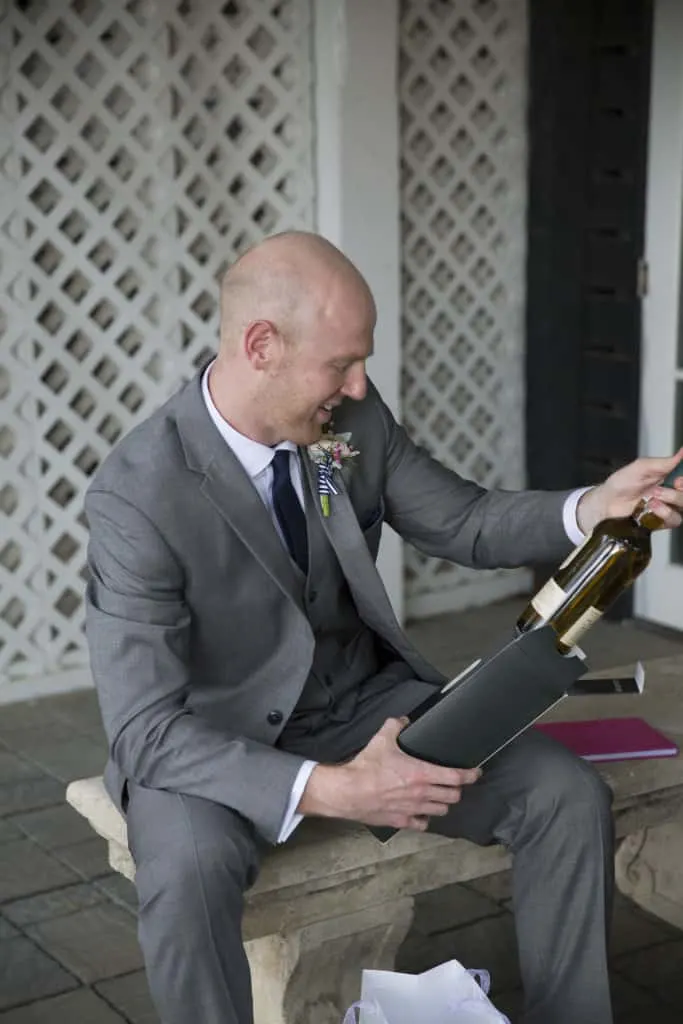 Part 2 was a bottle of Lagavulin scotch. Sean is pretty fond of it and, from what I hear, the groomsmen were, too.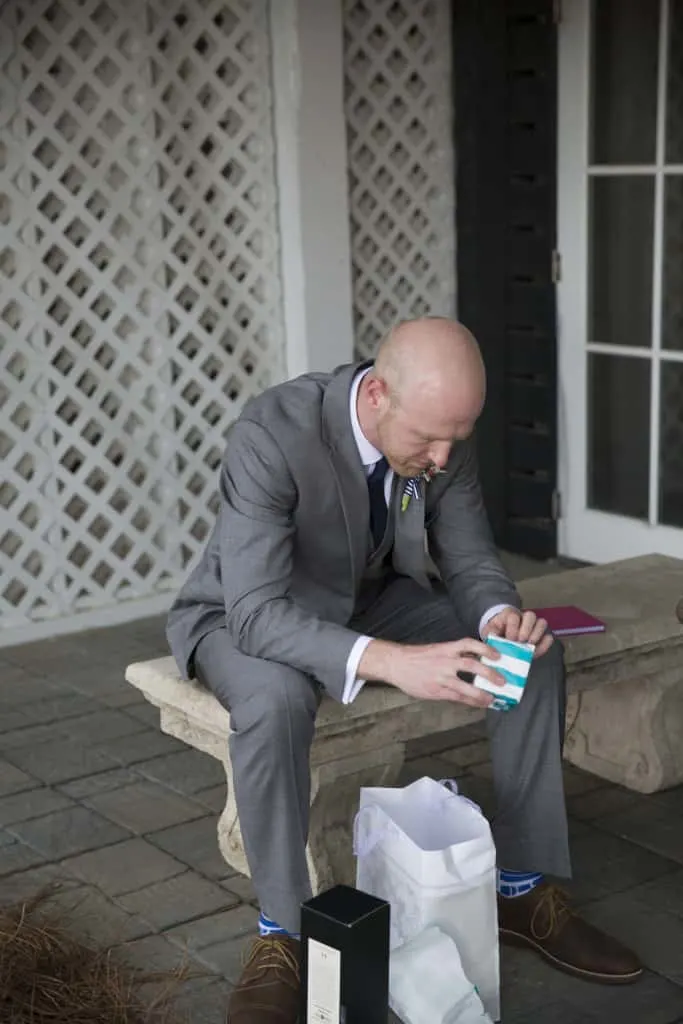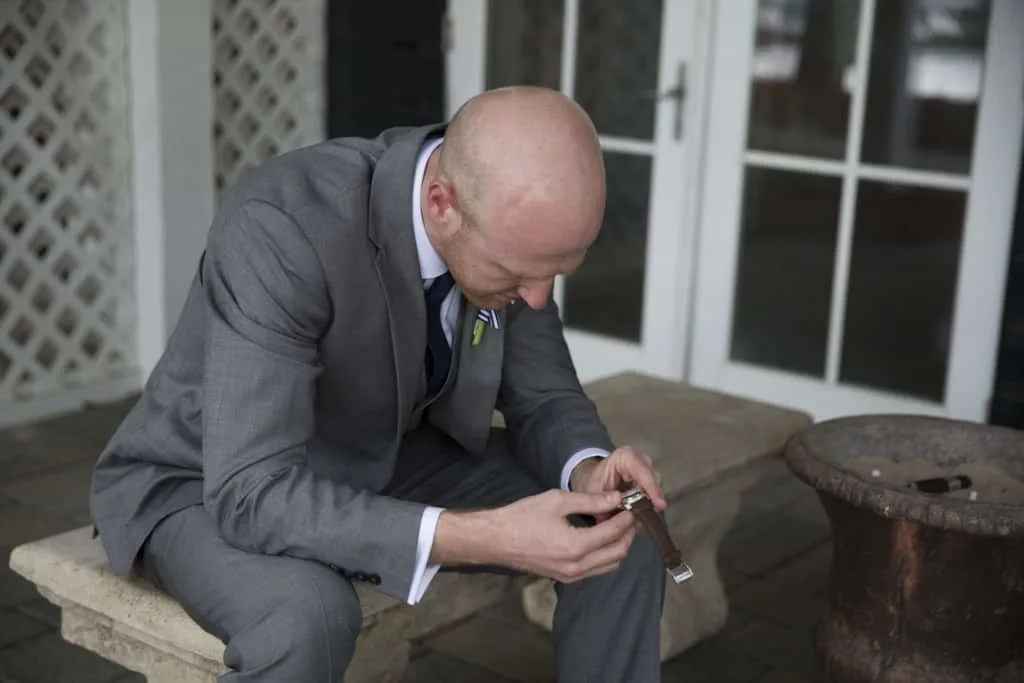 Finally, Part 3 was a leather watch. Sean had been asking for one for a while and thought he was getting it for Christmas, but I couldn't resist making it a wedding gift with the note "don't be late"!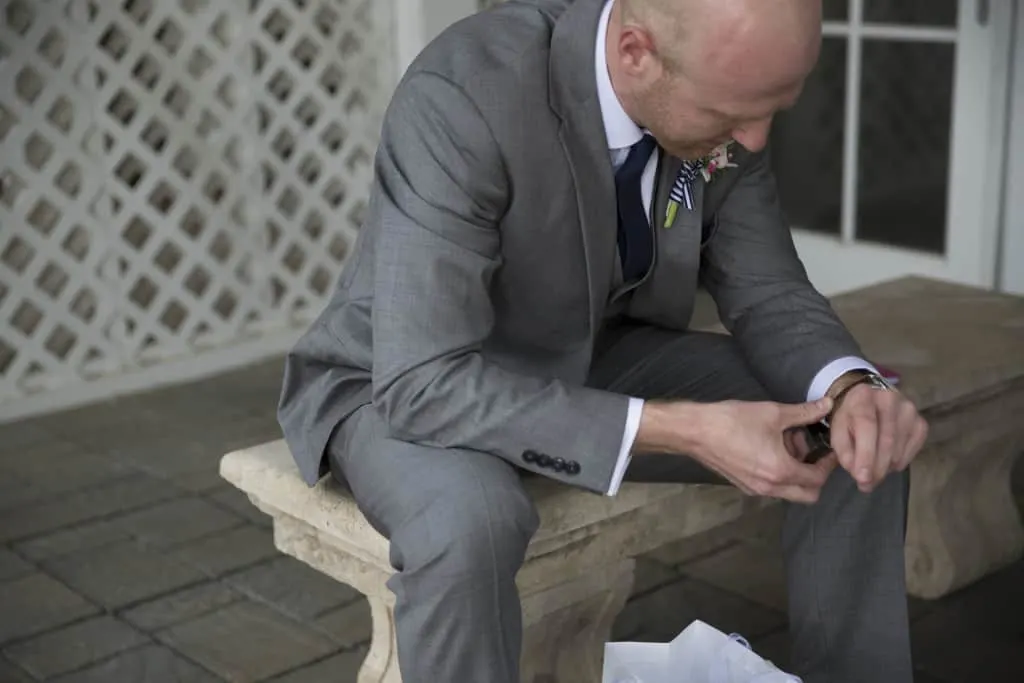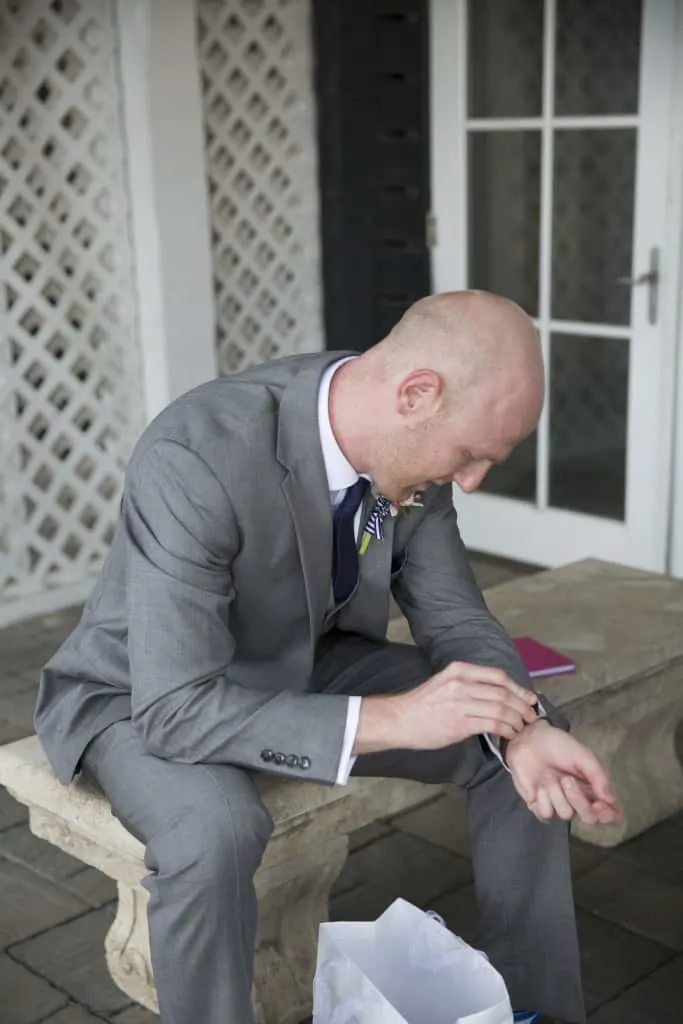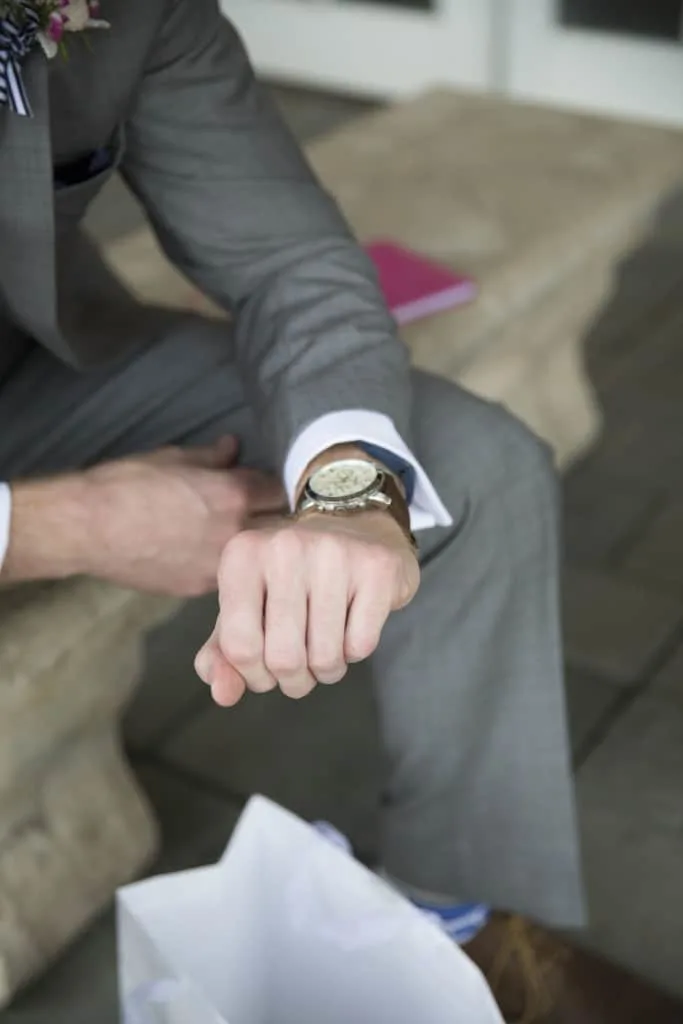 Don't you love that he wore his fit bit to the wedding? He totally beat me on steps that day. Also I love the tiiiny peek at his Star Wars (R2D2) socks.
Now it's really getting close to ceremony time! Tomorrow, I promise.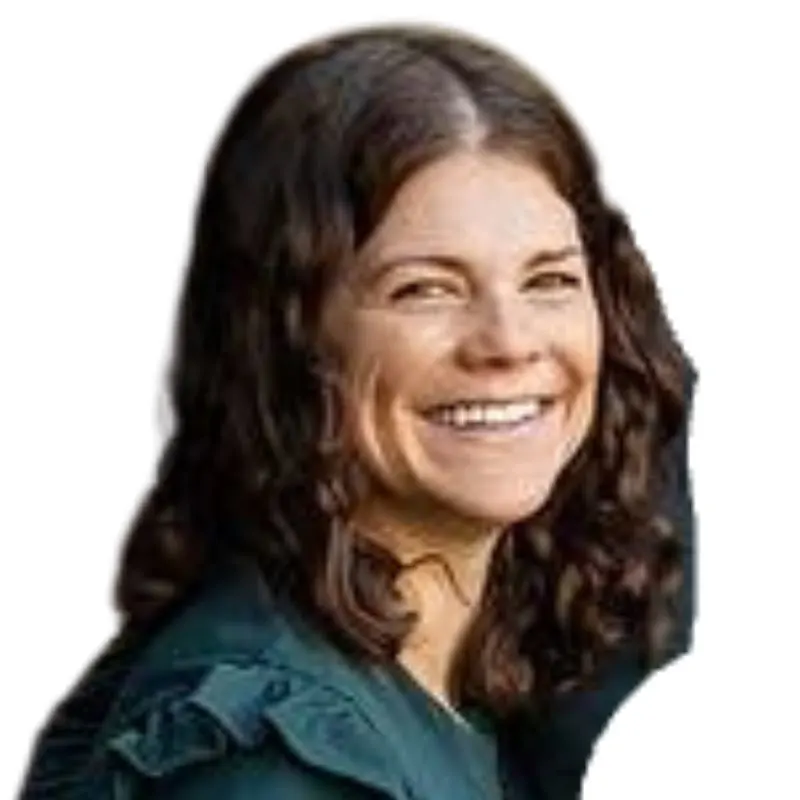 Hello, I'm Morgan, half of the creative force behind CharlestonCrafted.com! With a passion for DIY that dates back to 2012, I've transformed three homes and now I'm dedicated to helping others craft their dream spaces. Let's turn your house into a home together!