All images below by Ava Moore Photography.
After dinner, it was time for the toasts. This was really the last formal moment of the wedding before people started to dance and let loose. Up first was my dad. He's a quiet guy, but he wrote out his speech and practiced for weeks leading up to the wedding. He really did a nice job – he was a nice balance of sweet and funny.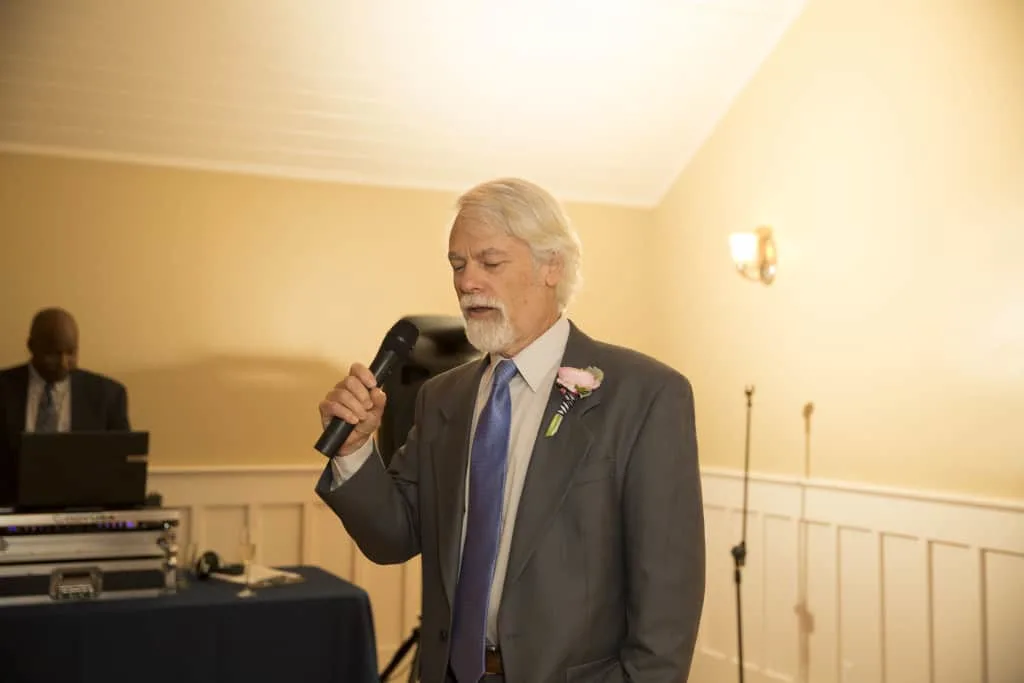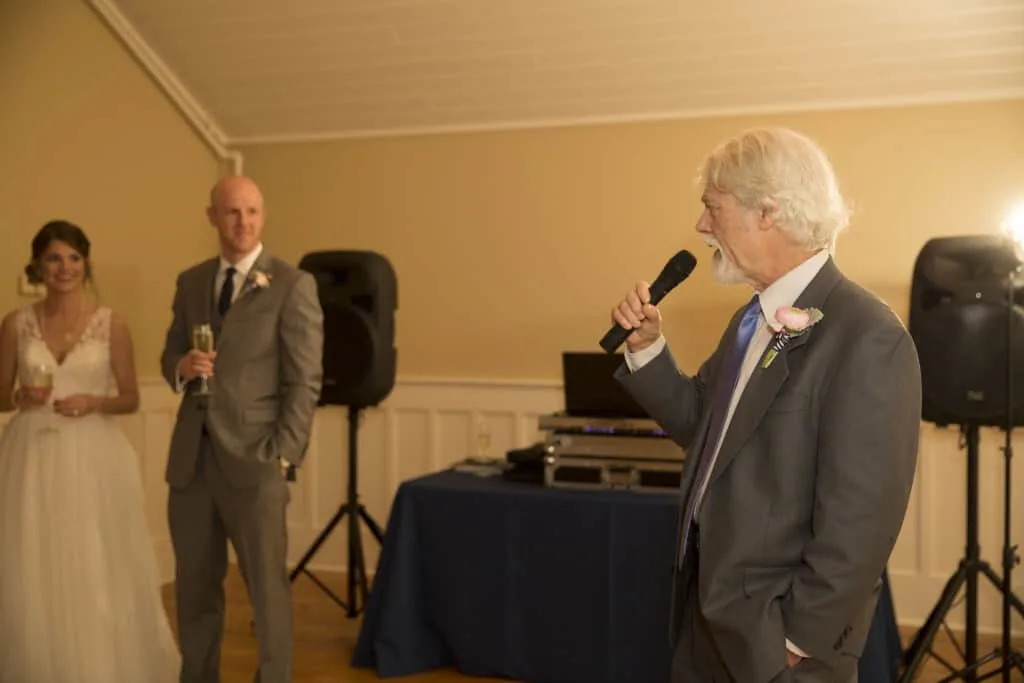 Next up was my sister, who was the maid of honor. She was really nervous about this, but her toast was so sweet. She only cried a little bit, which was impressive for her.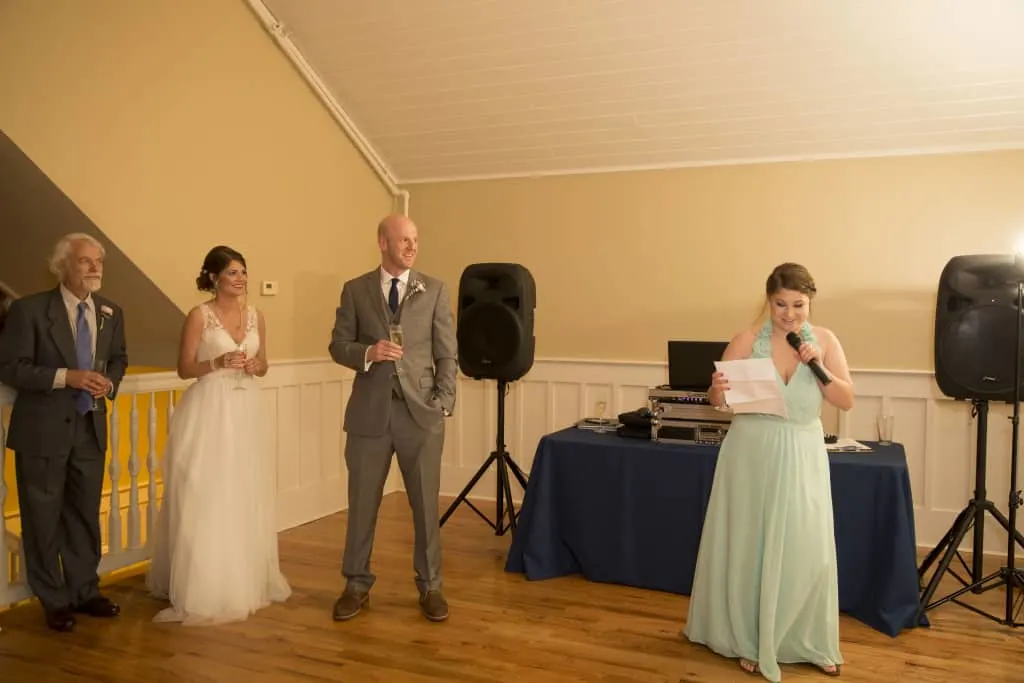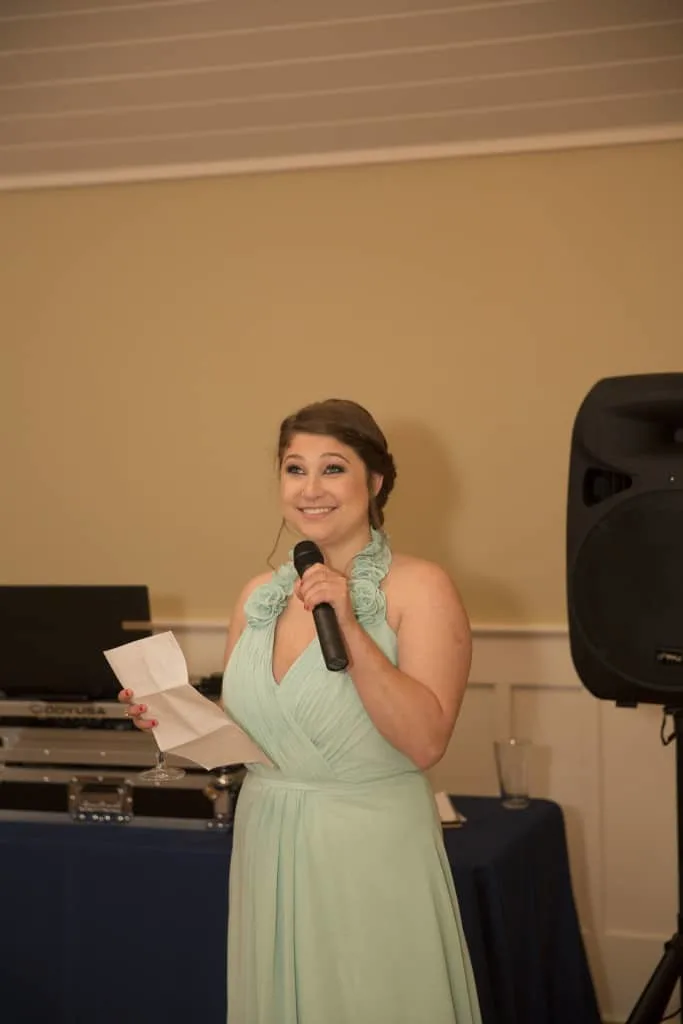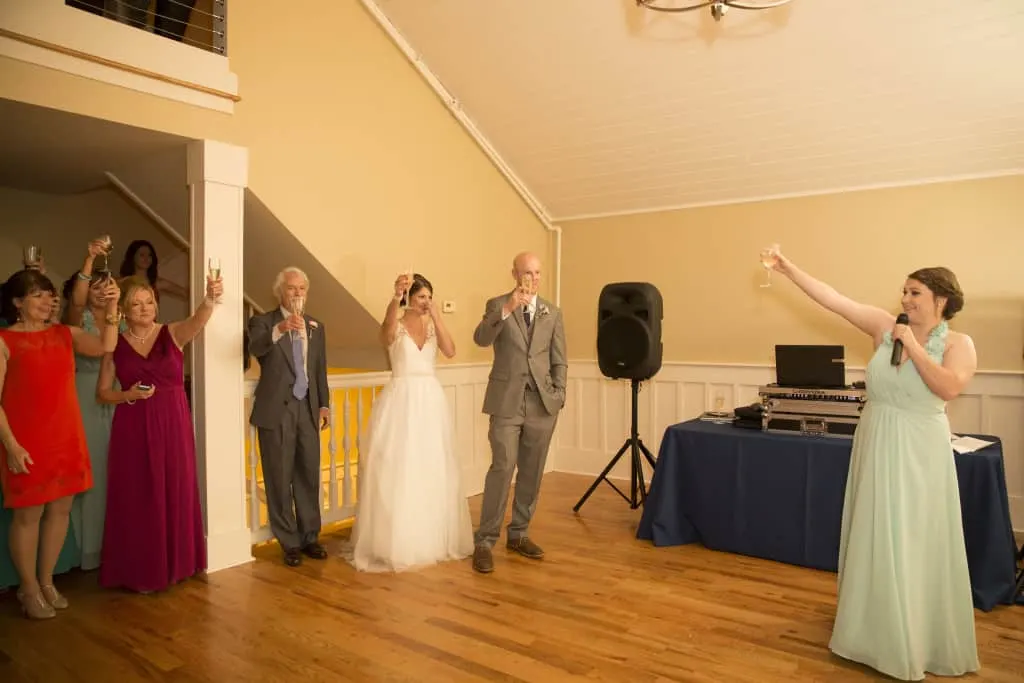 Capping it off was Sean's best man, who he's known since they were two years old. He was the funny closer. He had some good stories about Sean from when they were kids and was a nice send off before our cake cutting.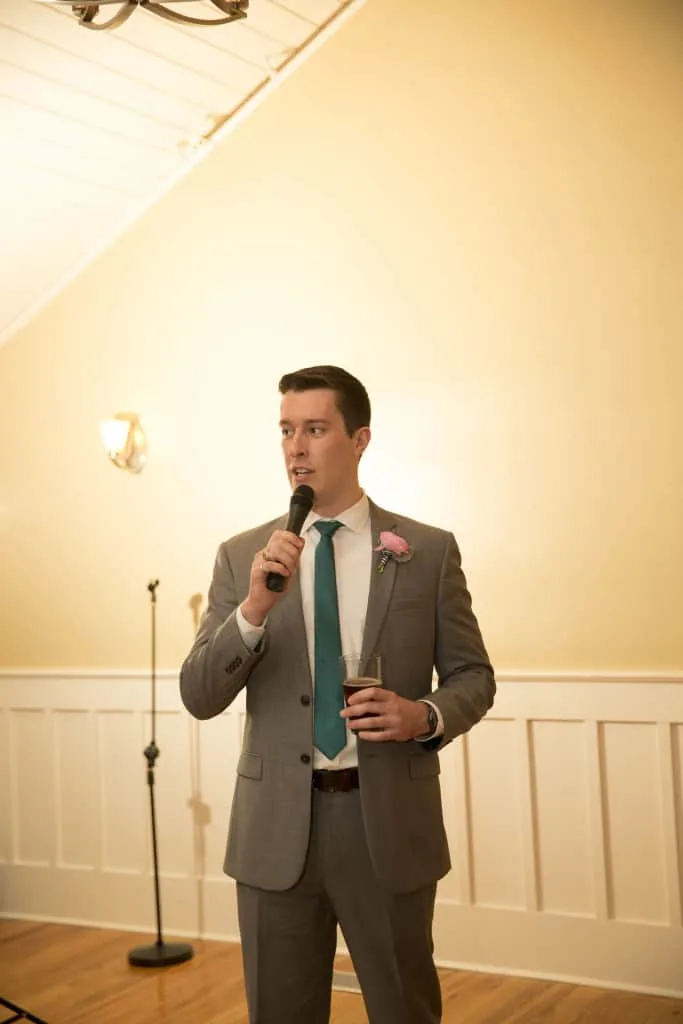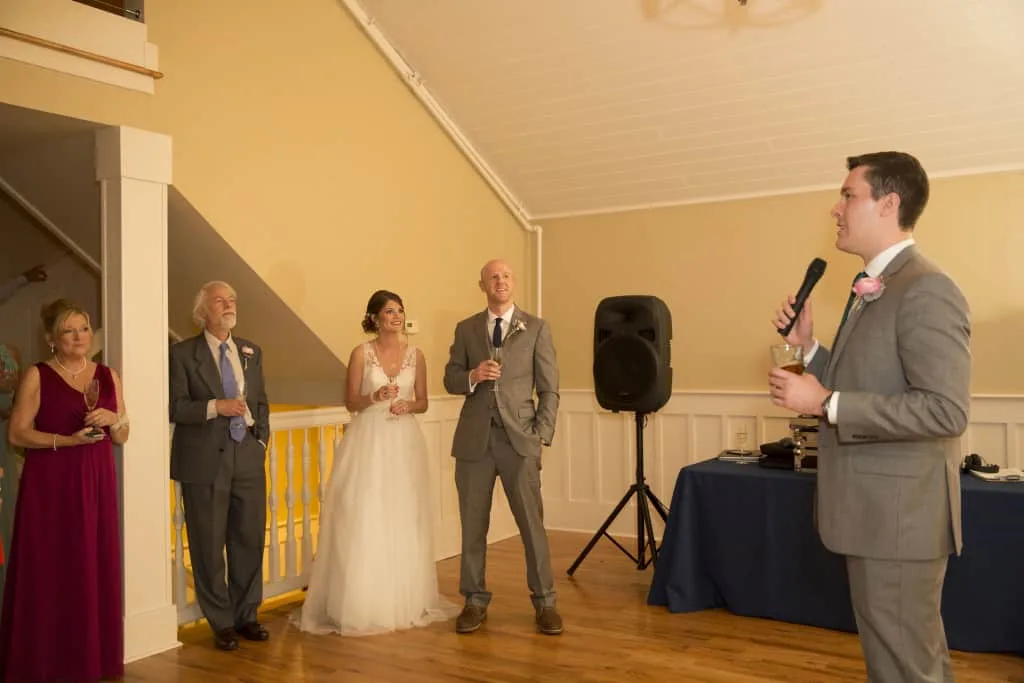 Something that was great about our venue was that we had the second floor mezzanine looking down over dance floor, so people were able to gather up there and get a great view of the events.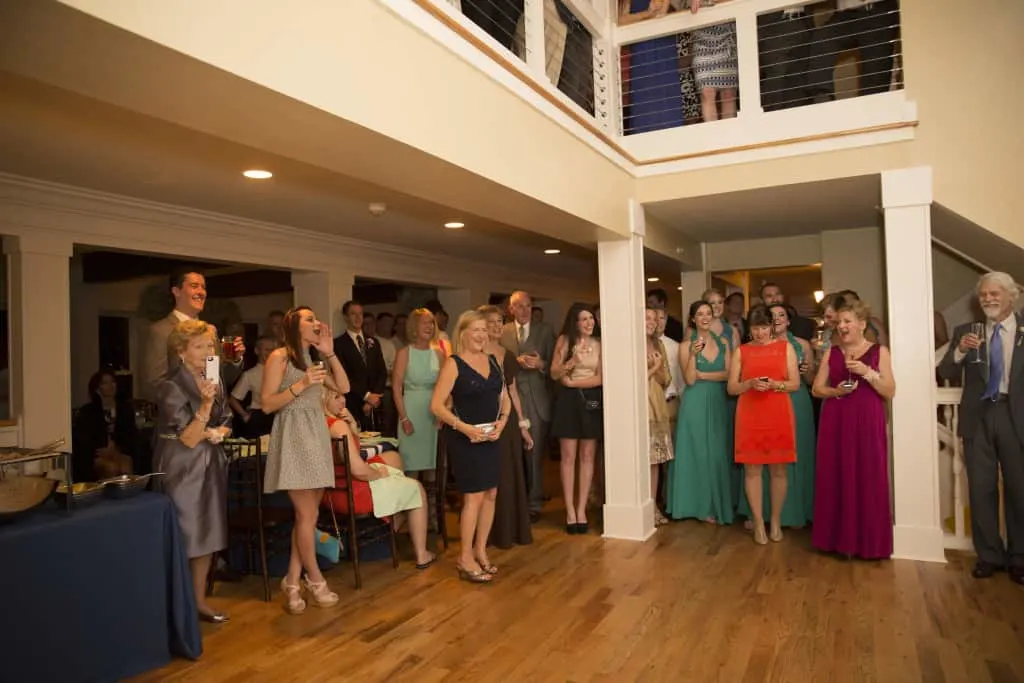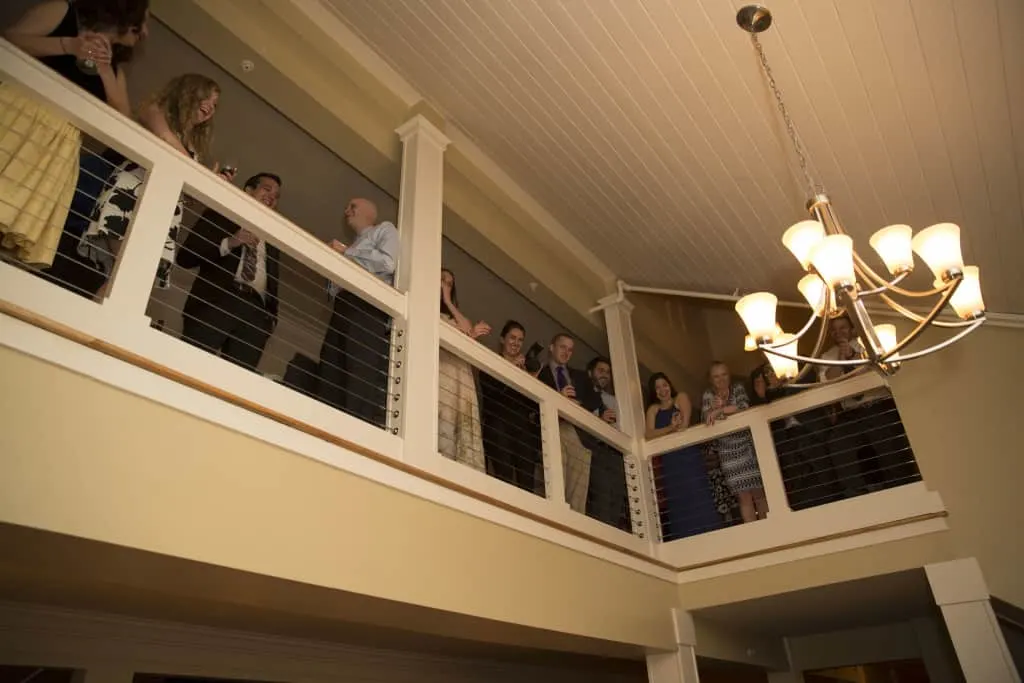 We headed over to the cupcake stand and our awesome cupcakes that we had selected from Cupcake. We ended up picking out four different flavors for our regular sized cupcakes: chocolate peanut butter, chocolate salted caramel, lemon blueberry, and bourbon pecan. We also had mini red velvet and mini vanilla cupcakes.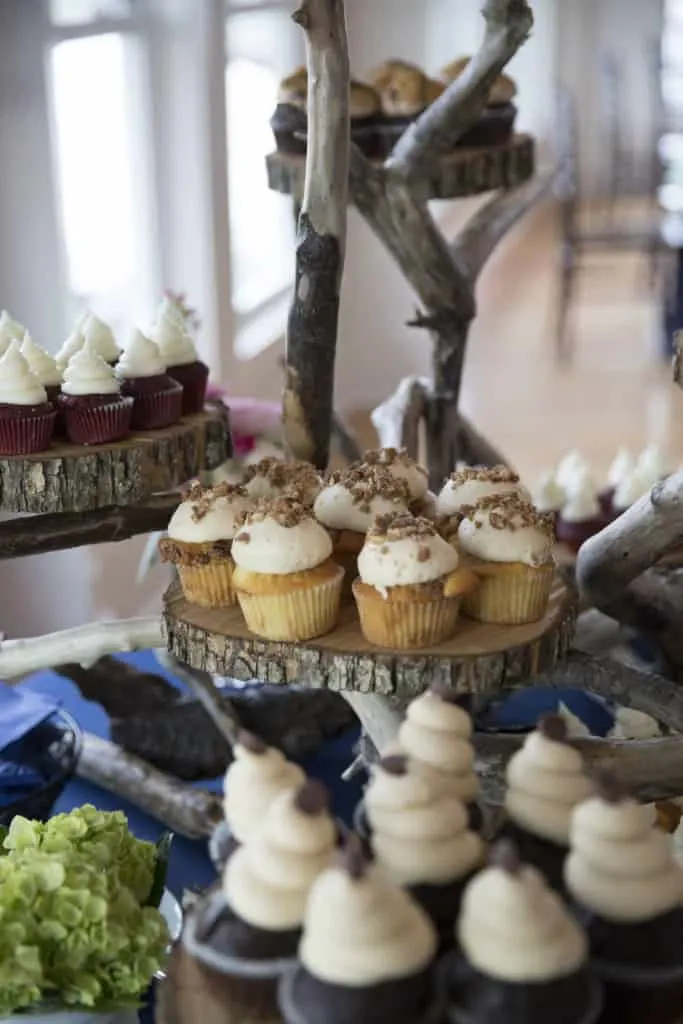 For our cake cutting, we chose a "mega" red velvet cupcake. The cutting was a very fast moment, so I'm really glad we have pictures of it. I think you can tell by the pictures that Sean liked it.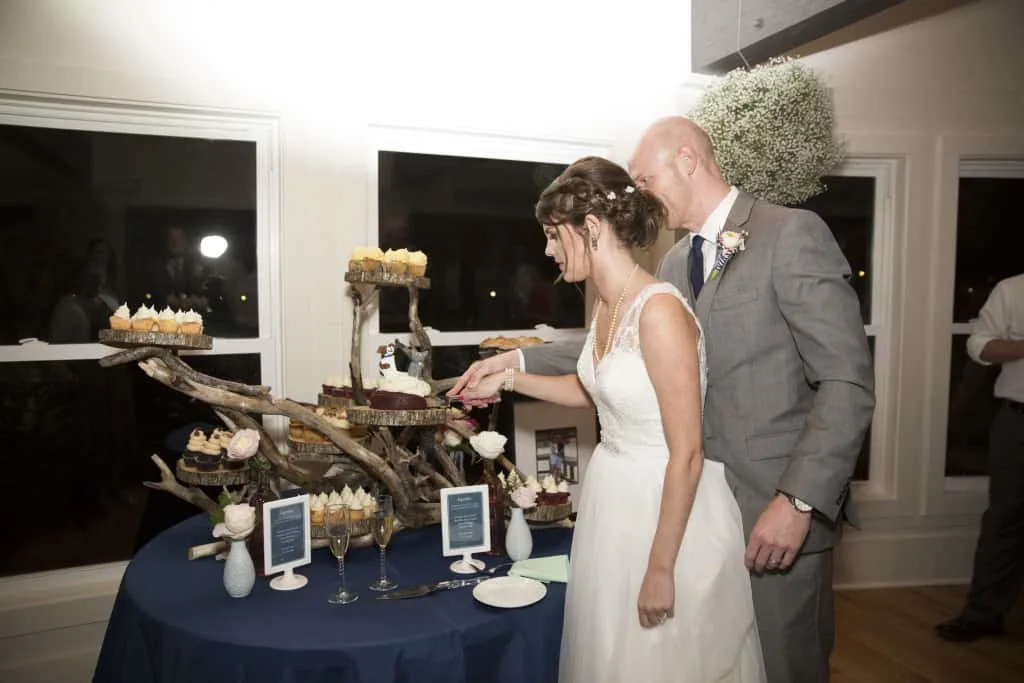 You can barely see it here but I wish someone had tucked in my bustles… it bugs me in every picture from the side.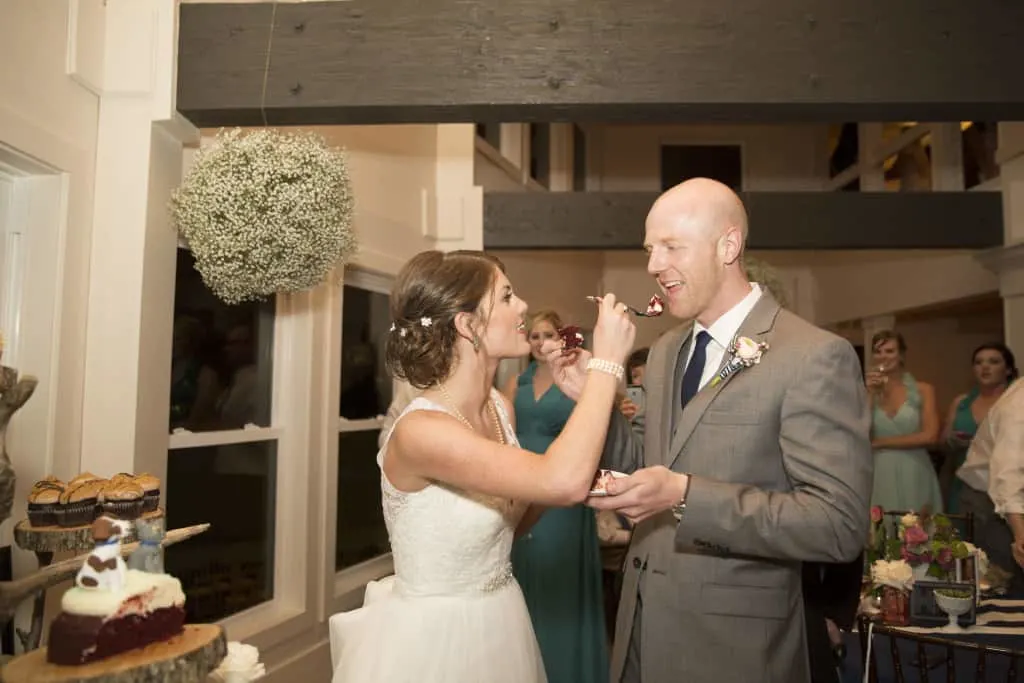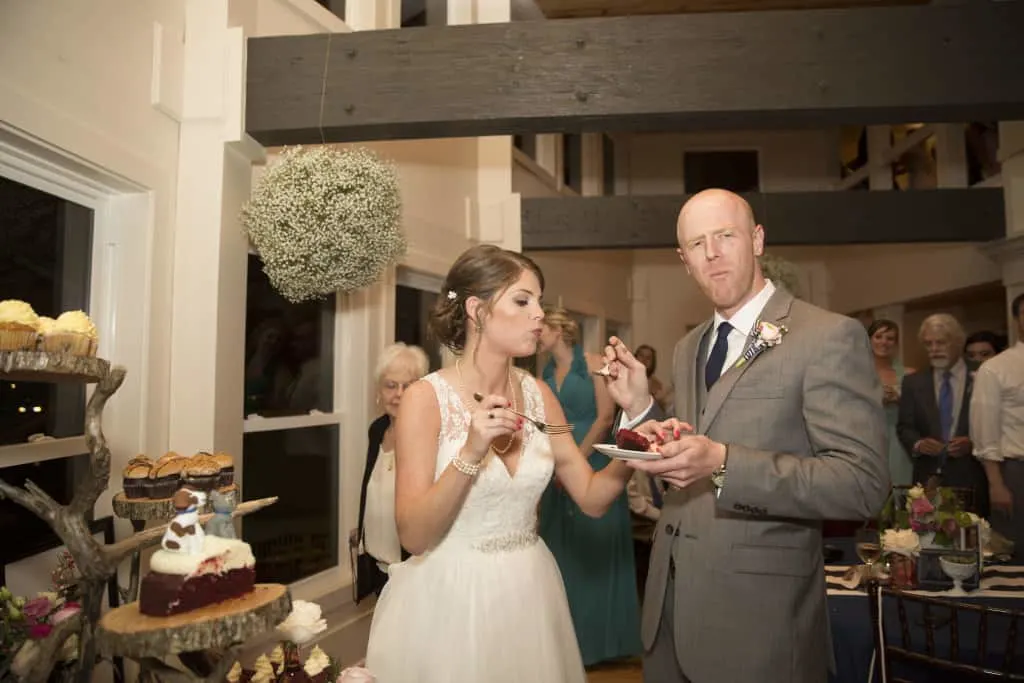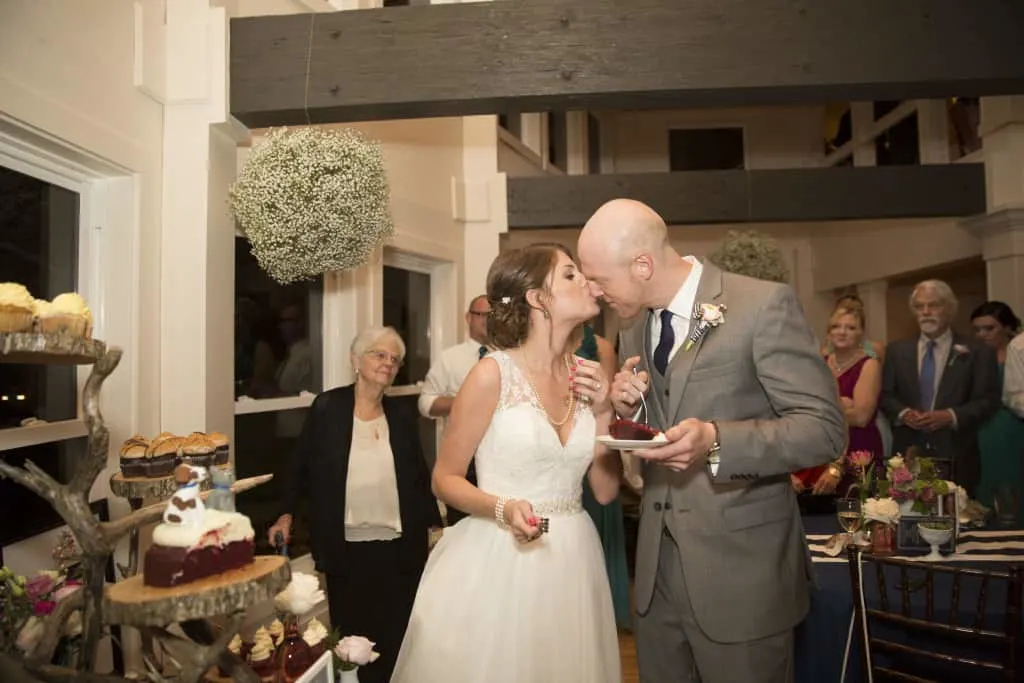 It was a fun moment, but one that went by quickly. We basically glanced over the whole moment unfortunately, but we wanted to have some fun at our wedding! It was time to hit the photo booth and then dance!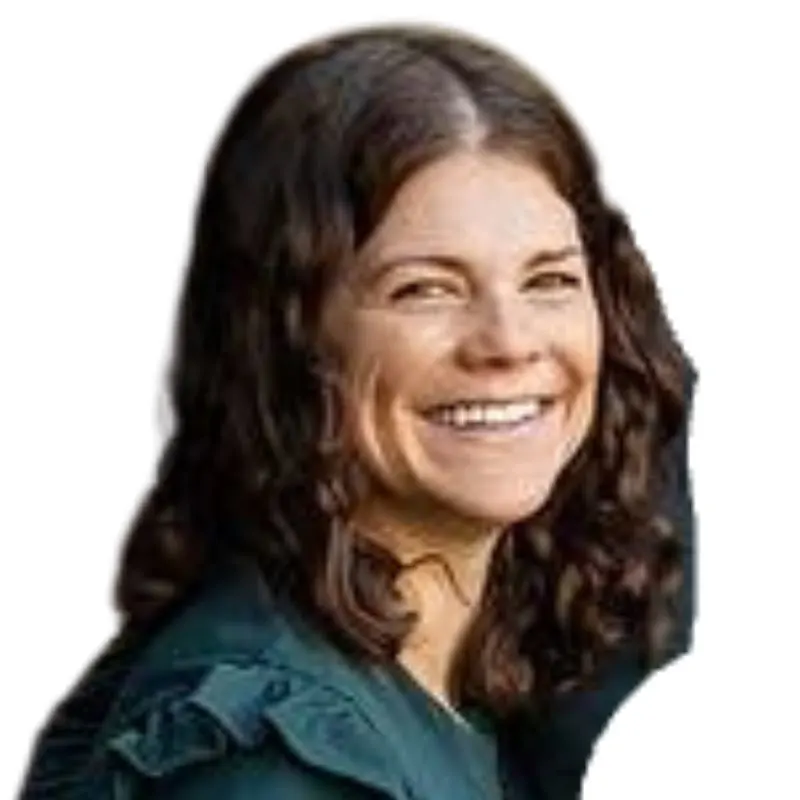 Hello, I'm Morgan, half of the creative force behind CharlestonCrafted.com! With a passion for DIY that dates back to 2012, I've transformed three homes and now I'm dedicated to helping others craft their dream spaces. Let's turn your house into a home together!