All images below by Ava Moore Photography.
Our wedding and reception were amazing. Everything was wonderful and absolutely beautiful. All the aspects of the evening, from the ceremony to the cocktail hour to the decor to the food to the toasts and the dancing, went off without a hitch and made our special day perfect. The last thing to do was have a grand exit. We bought 100 24 inch smokeless sparklers after the New Year's Eve. Everyone went outside and lit a sparkler up around the 2015 Mazda Miata convertible that was our getaway car! Sean convinced one of his groomsmen to upgrade his rental car for the weekend and paid him the difference from the regular price. Then, during the reception, my bridesmaids came outside and decorated it!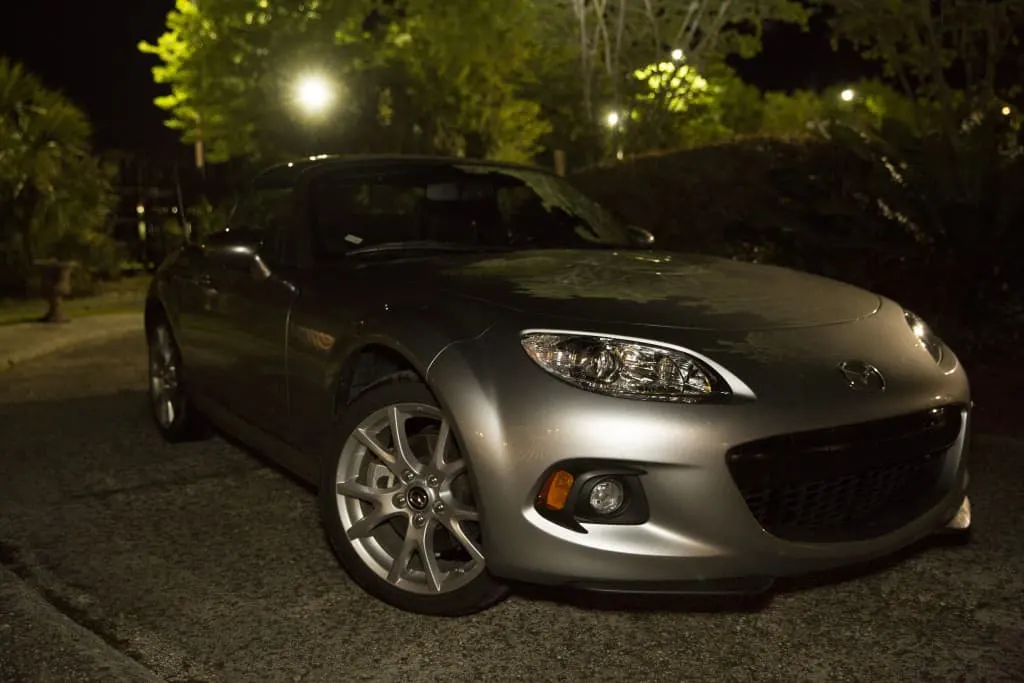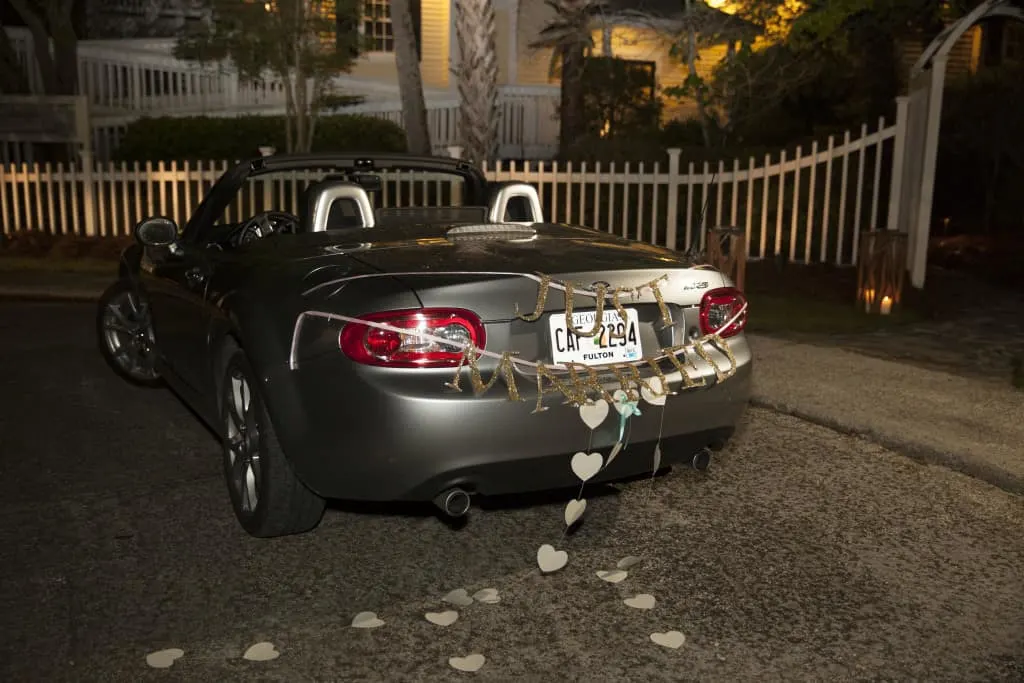 Once the sparklers were all lit, we exited through them. It was so beautiful running under the lights with everyone cheering around us! It was so hard to not run – I wanted to go slowly and enjoy the moment.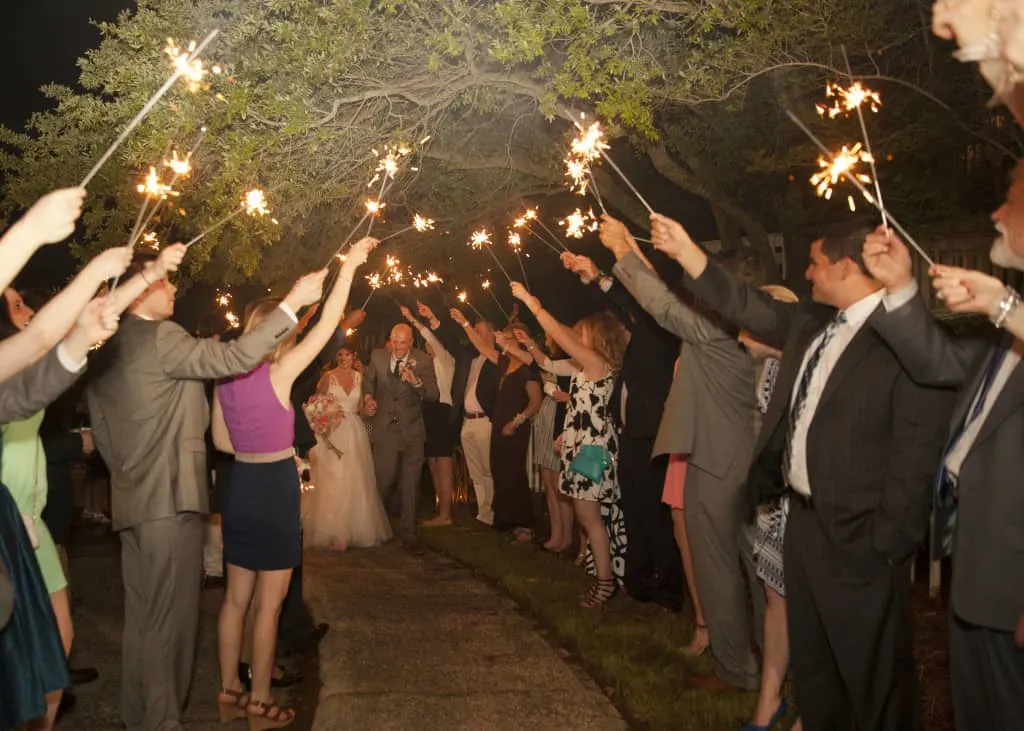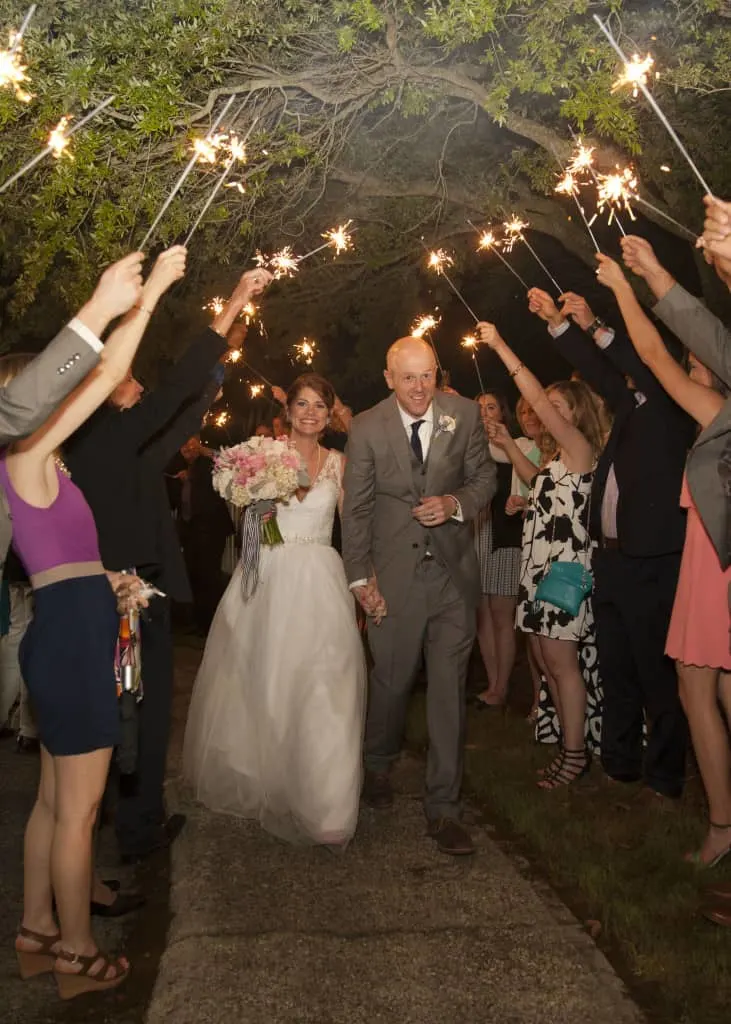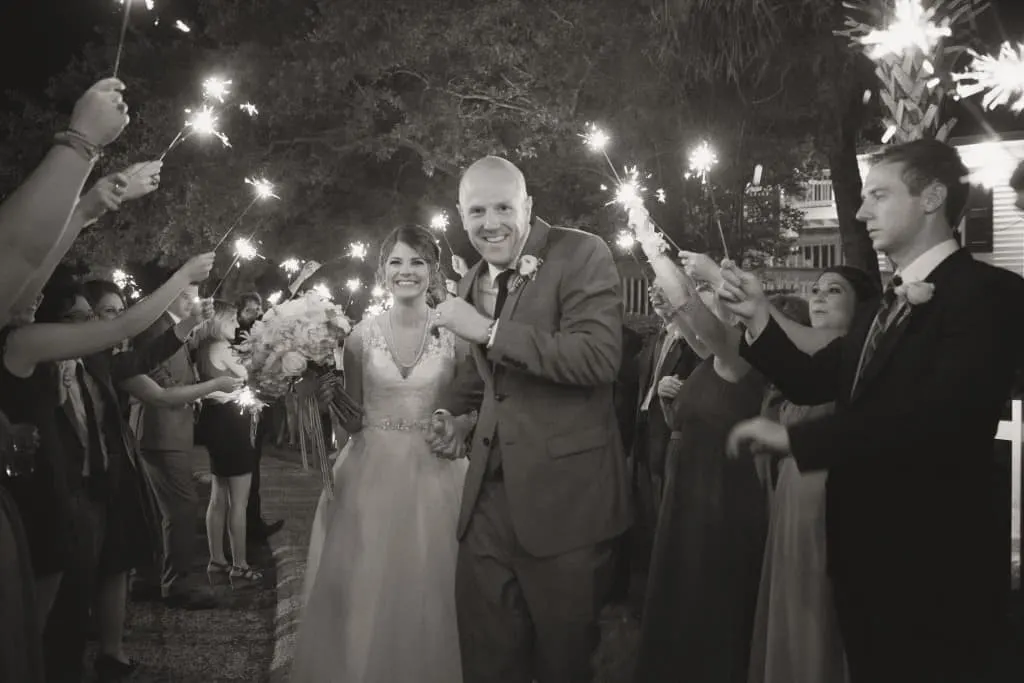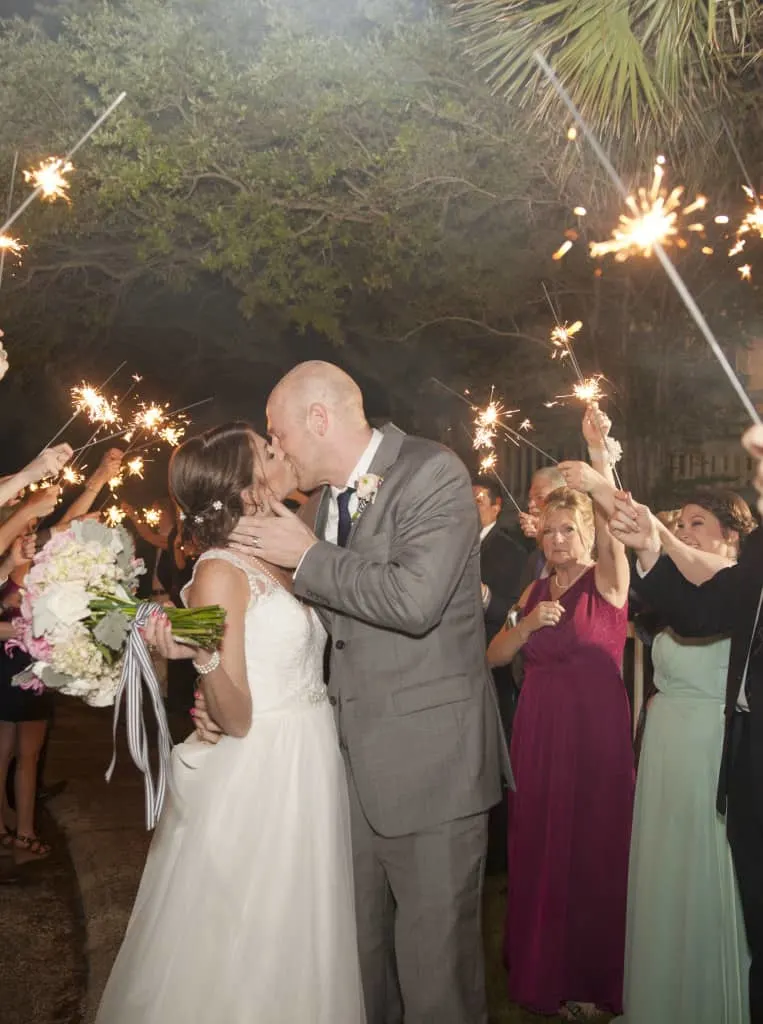 It was this moment when we got in the car and started to drive away that I just swelled up with emotion. I just felt so, so lucky to have spent the most perfect evening surrounded by so much love and happiness!
Then we drove off and took a cruise through Mount Pleasant with the top down. We got a few honks and cheers from people thanks to the great sign hanging on the car. It was awesome to drive around and look up at the beautiful stars above.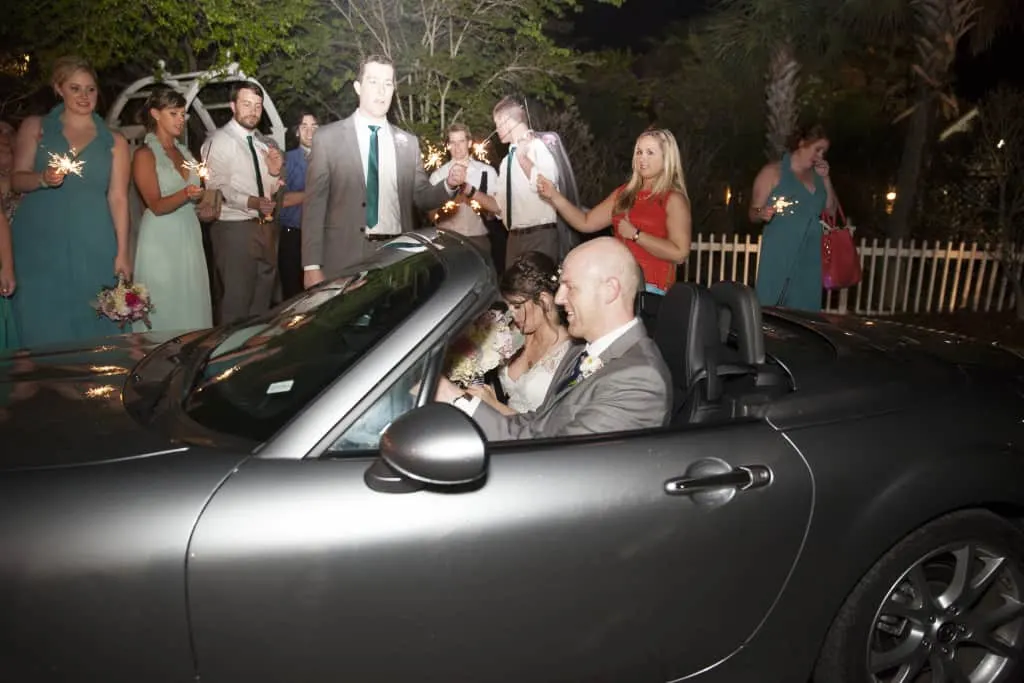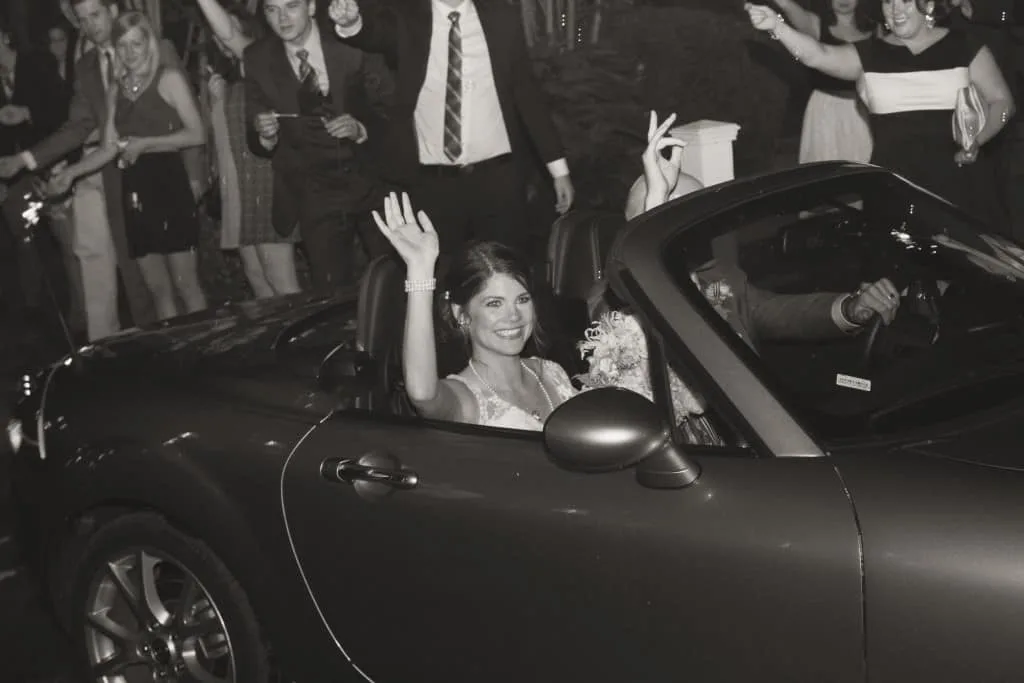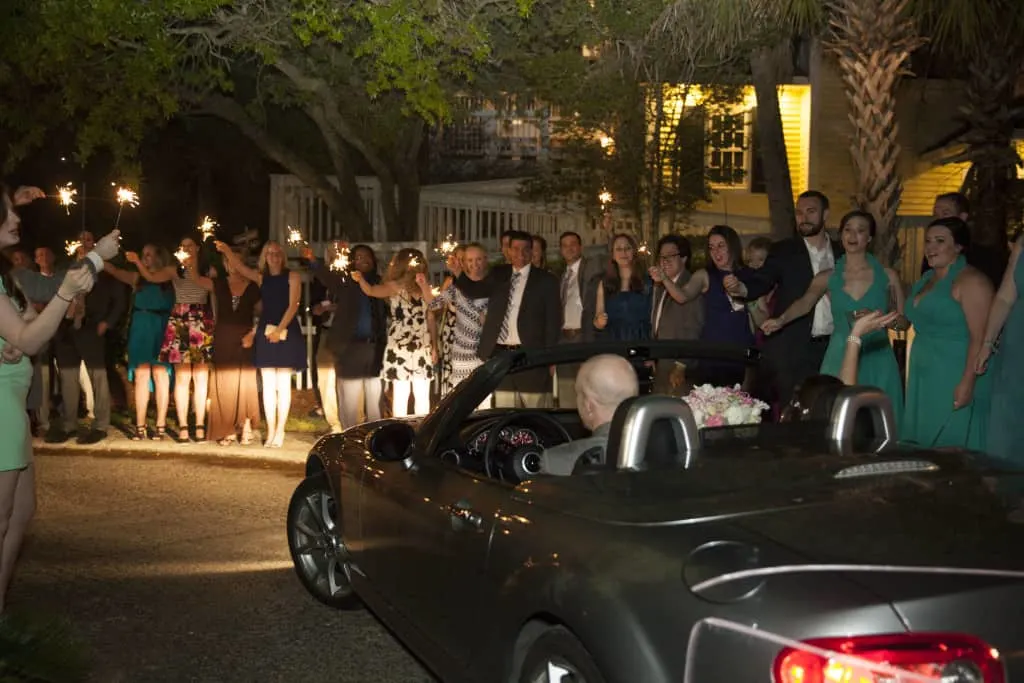 The grand exit through the sparklers was the perfect ending to a perfect night. Our wedding was everything we wanted it to be and it was the greatest night of our lives. A year of planning culminated in everything looking and being outstanding.