All images below by Ava Moore Photography.
After the cocktail hour was finished, everyone headed inside to find their place. We finished our private photos and then got in line for the grand entrances. The bridal party paired up and entered first to the announcement of their names. We wanted to get the party started right from the beginning, so we had them enter to the Space Jam theme song, by Quad City DJs. This song is always a hit for 90s kids.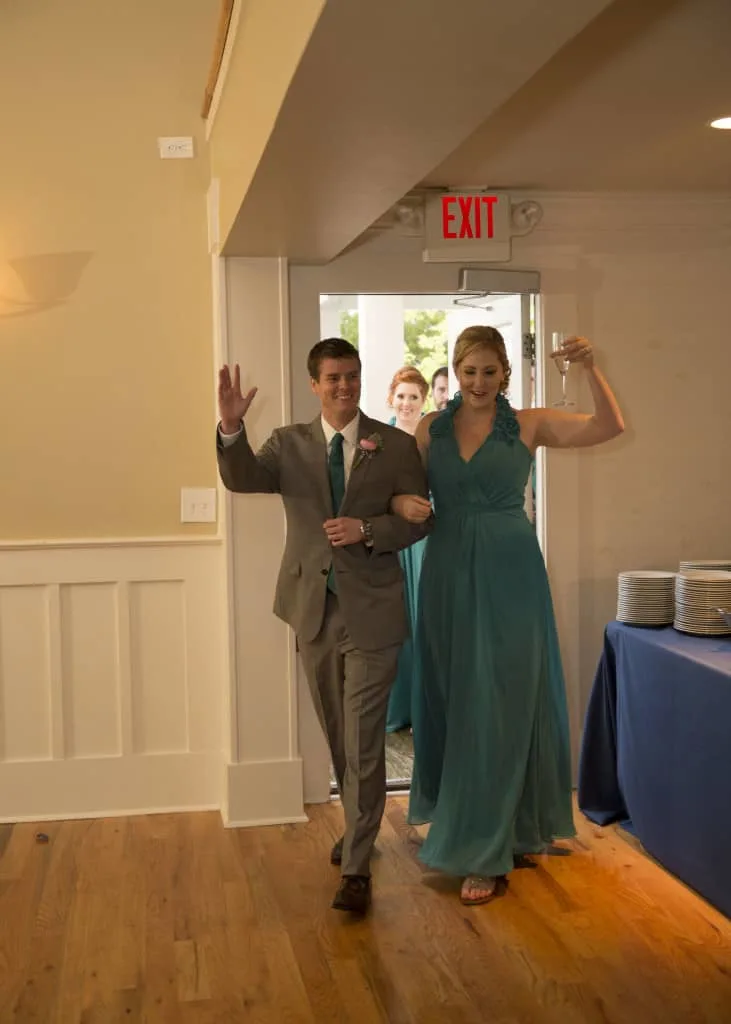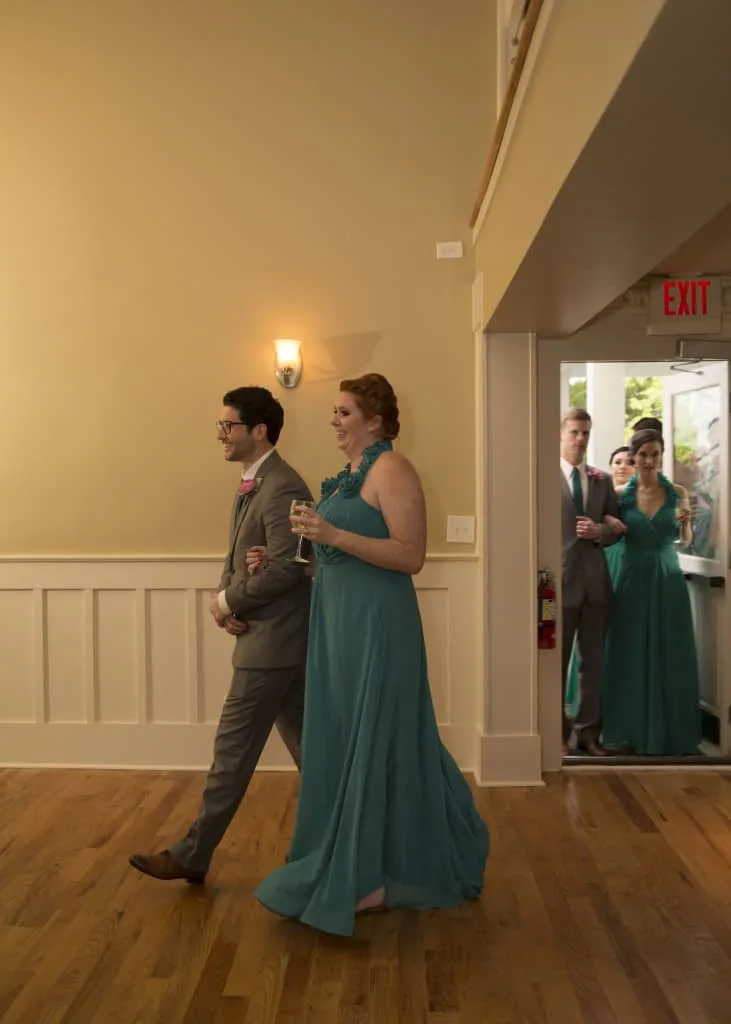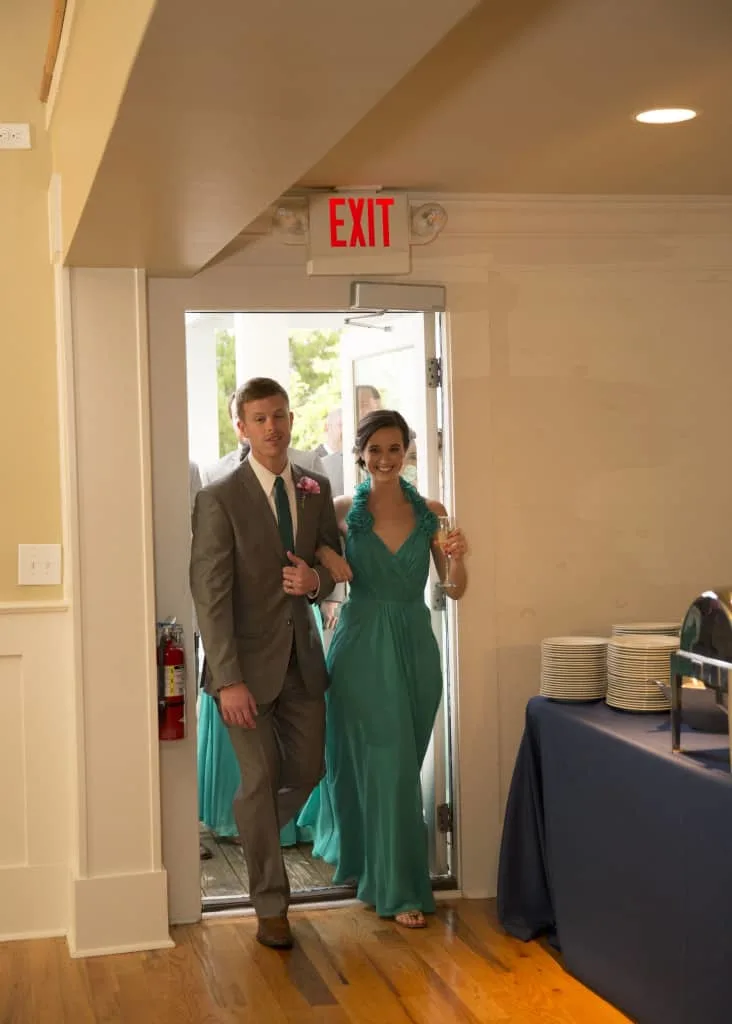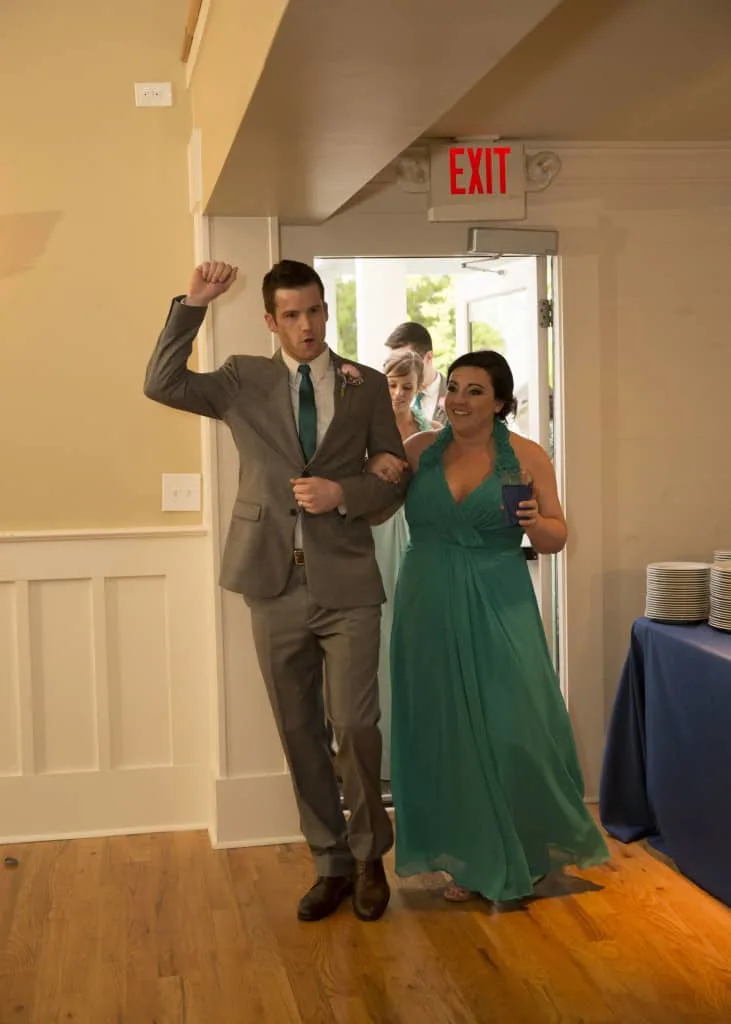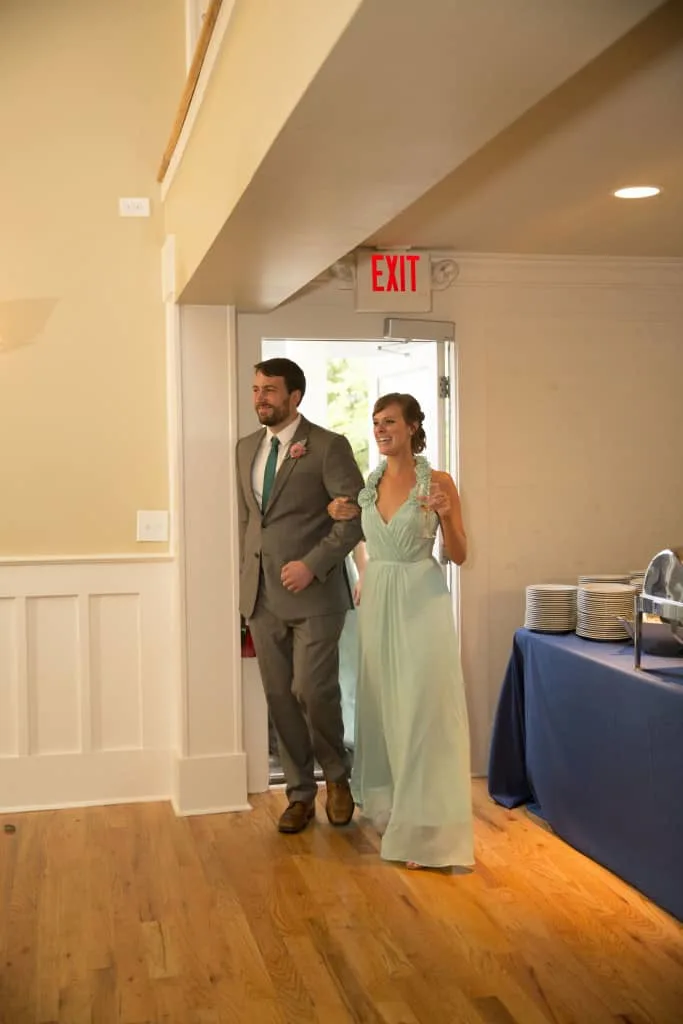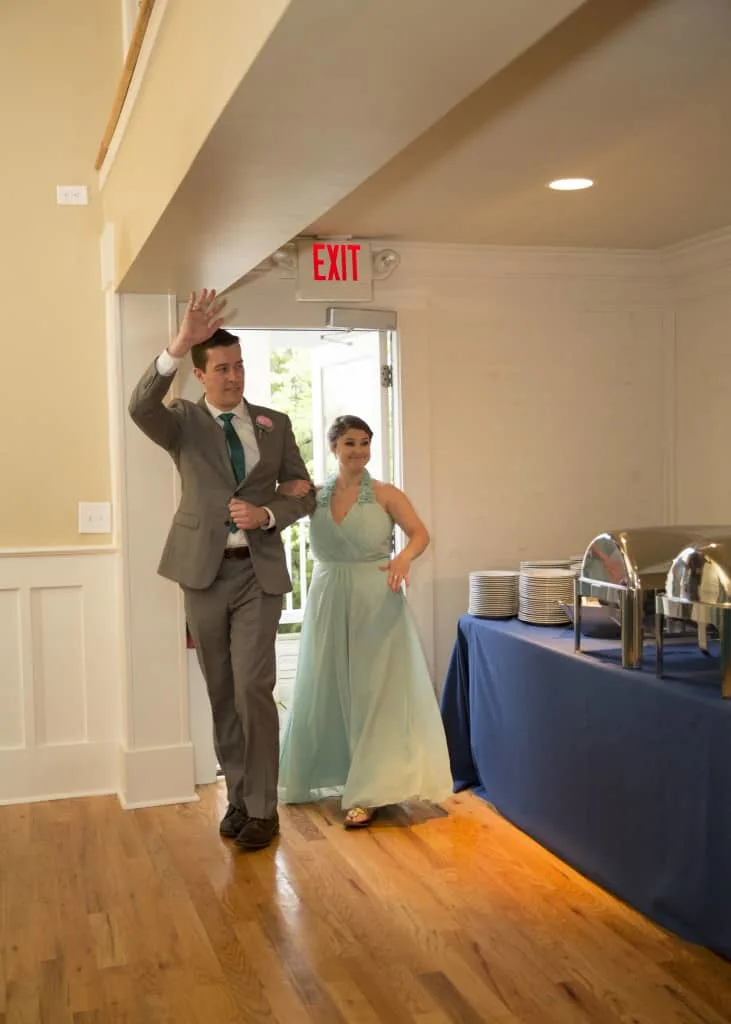 Then it was our turn. We only get one chance at this! It's the only time in our lives where we are going to make a grand entrance with everyone paying attention to us!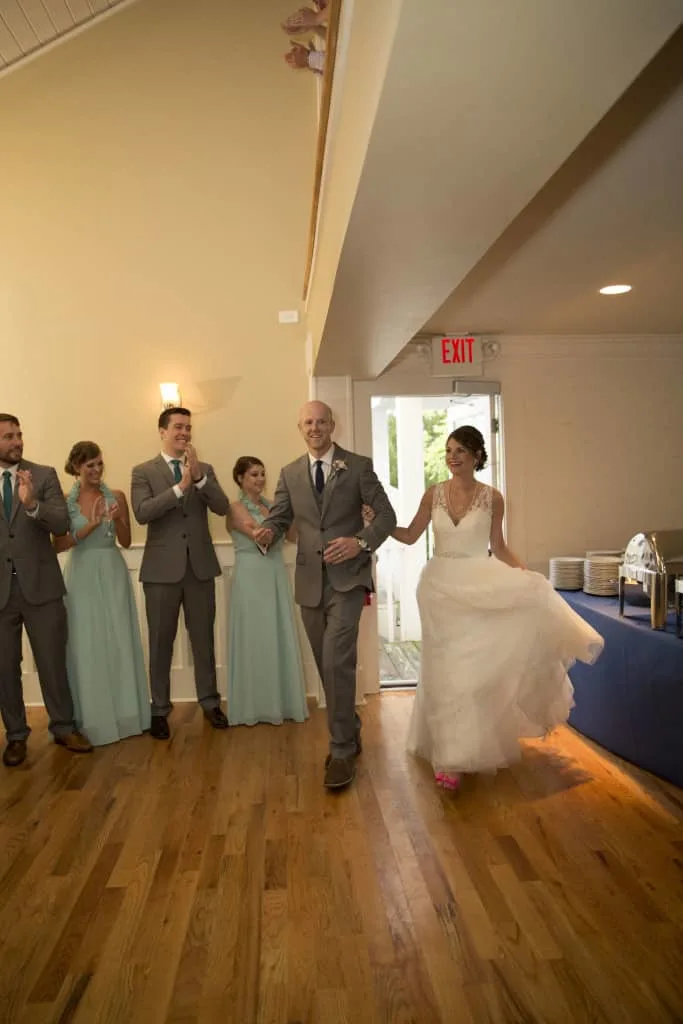 It went by pretty quick. Then it was our turn for our first dance. We chose "Thinking Out Loud," by Ed Sheeran, to be our first dance. I promise we picked it out WAY before it became popular. We chose it back when we bought his CD. The dance was beautiful, but partway through, Sean twirled me and I was holding his left hand and pulled his wedding ring off! It went clanging across the dance floor real loud right to the feet of one of his groomsmen. As we determined later, it was way too big and he has gotten a new one.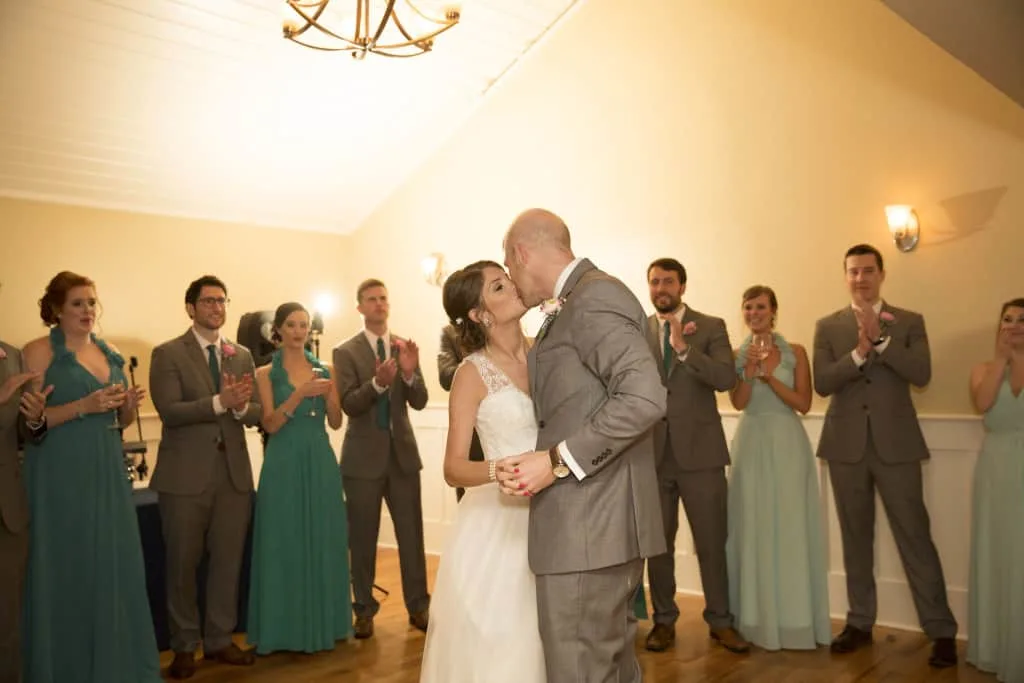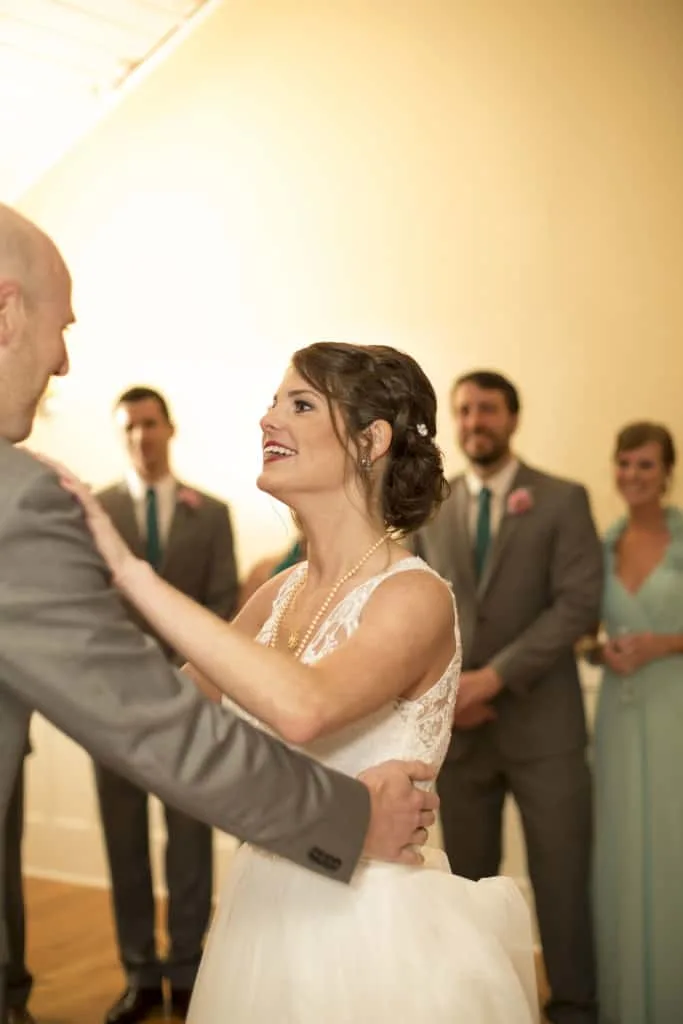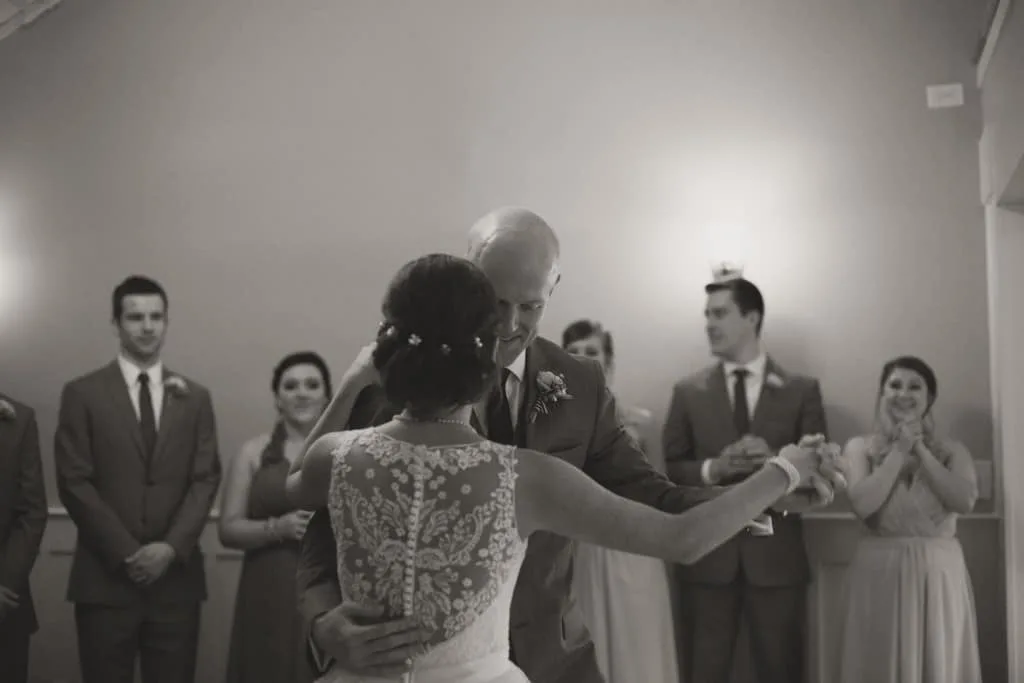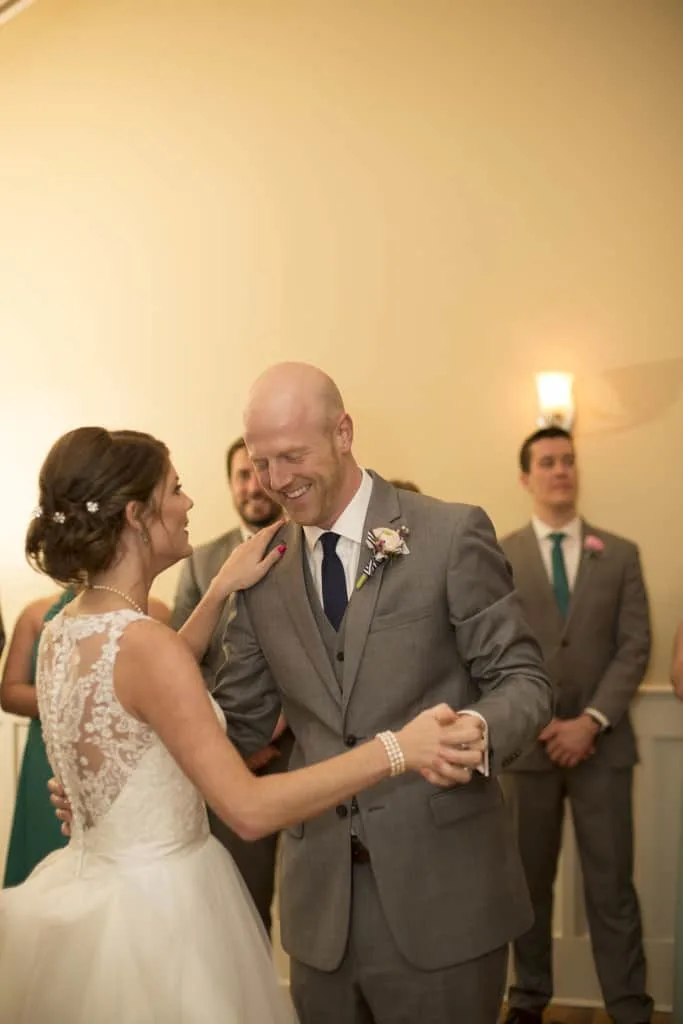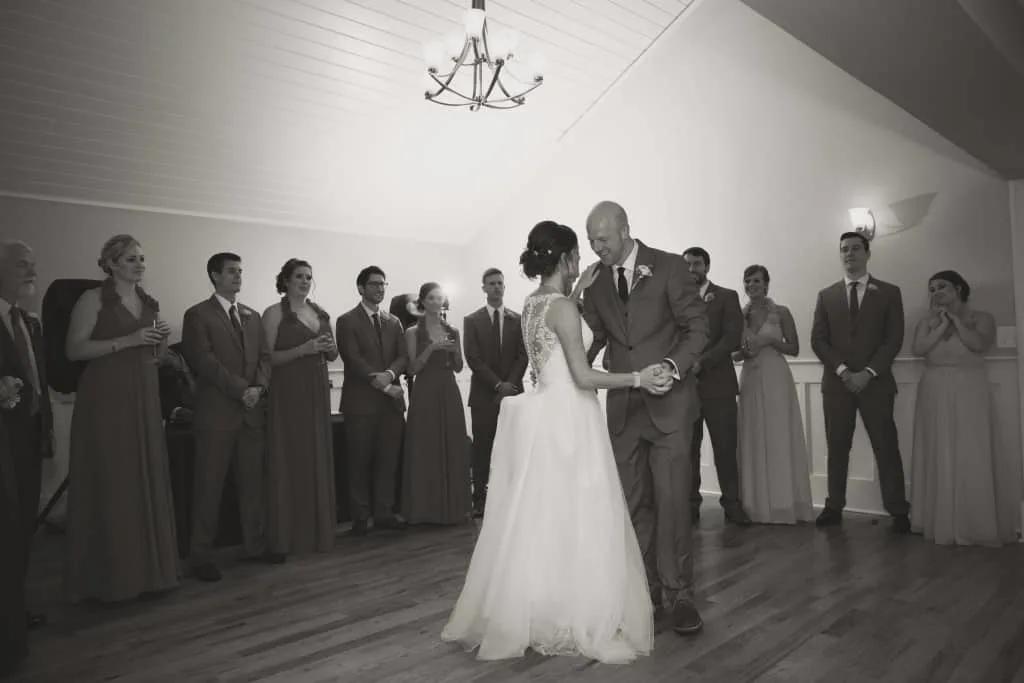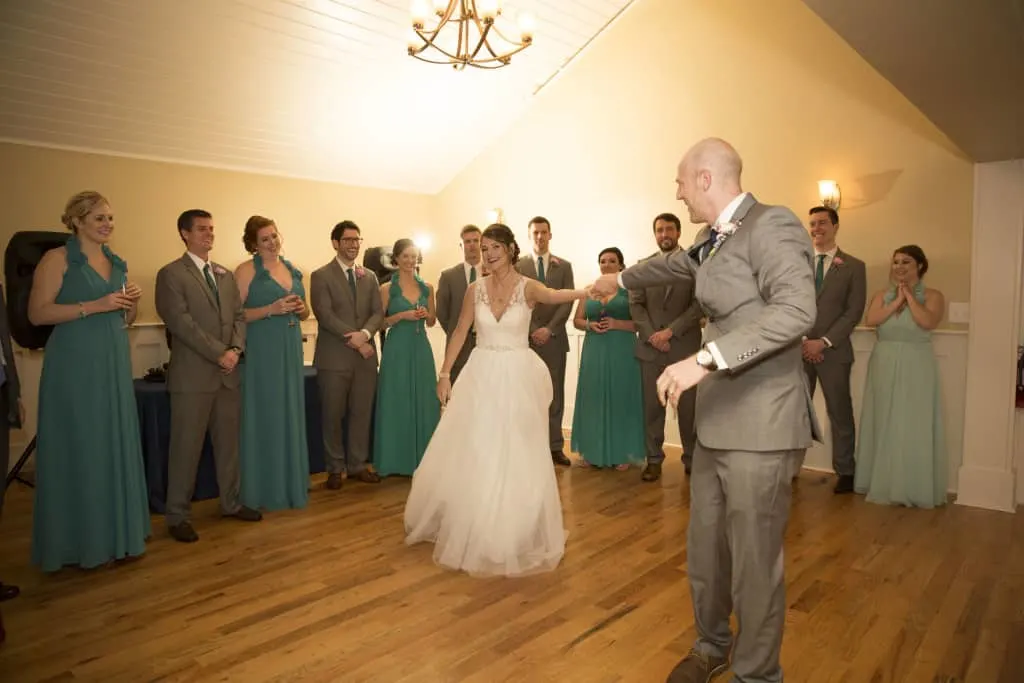 Our dance was so good that a couple guests came up to us after and said, "I didn't know you took dancing lessons for this!" They were dumbfounded when we told them we barely even practiced.
Then it was my turn to dance with my dad. He chose "Somewhere Over the Rainbow," by Israel Kamakawiwo'Ole. He told me that he chose it because of how much I loved the Wizard of Oz as a kid, but the ukelele version is really great for this kind of dance. The last time we danced was at my debutante ball. It was slightly awkward because we didn't practice, but that just led to us laughing a lot, which made for sweet pictures.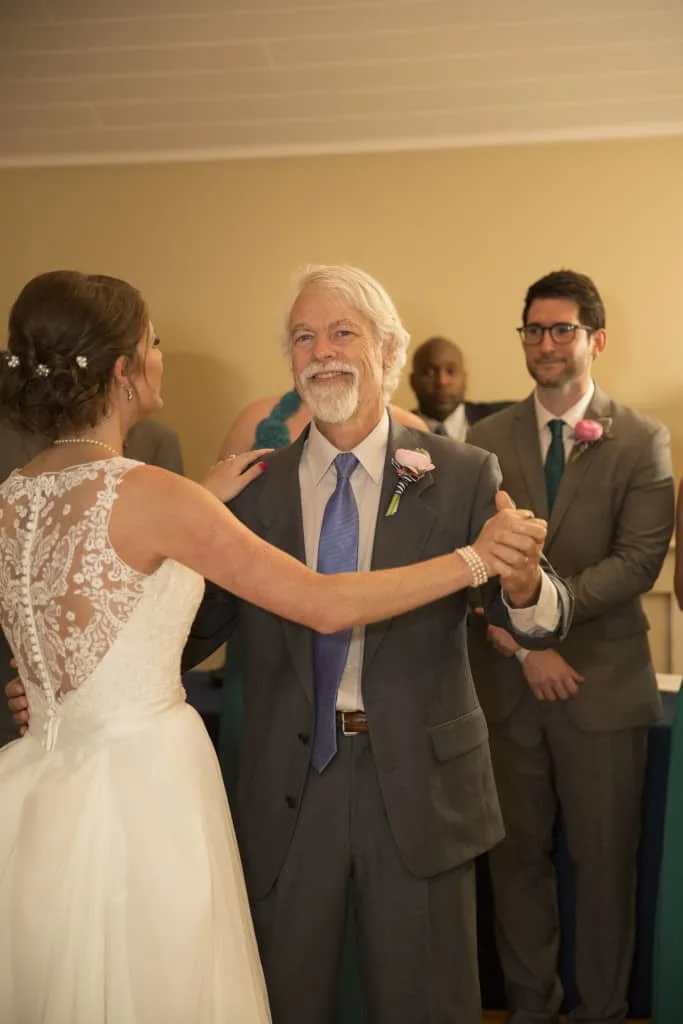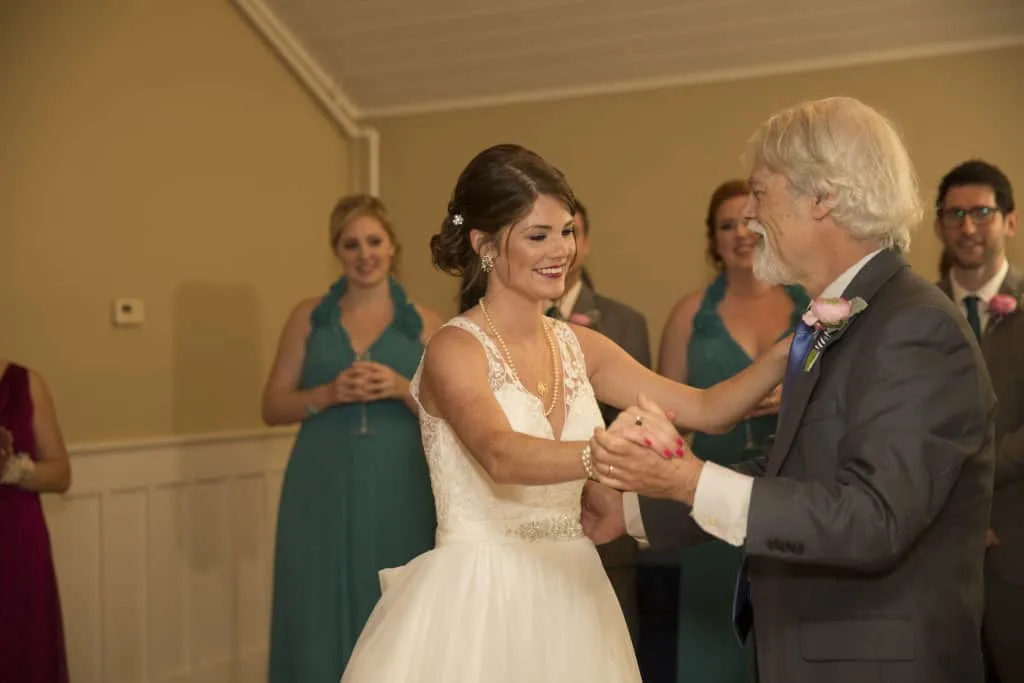 Then it was time for Sean to dance with his mom. They didn't practice anything and she apparently didn't know how to dance, so Sean said he was quietly telling her every step to take during their dance! They danced to "A Song for My Son," by Mikki Viereck. He let her pick any song she wanted and she found this one, which was very much written to be a mother-son dance song.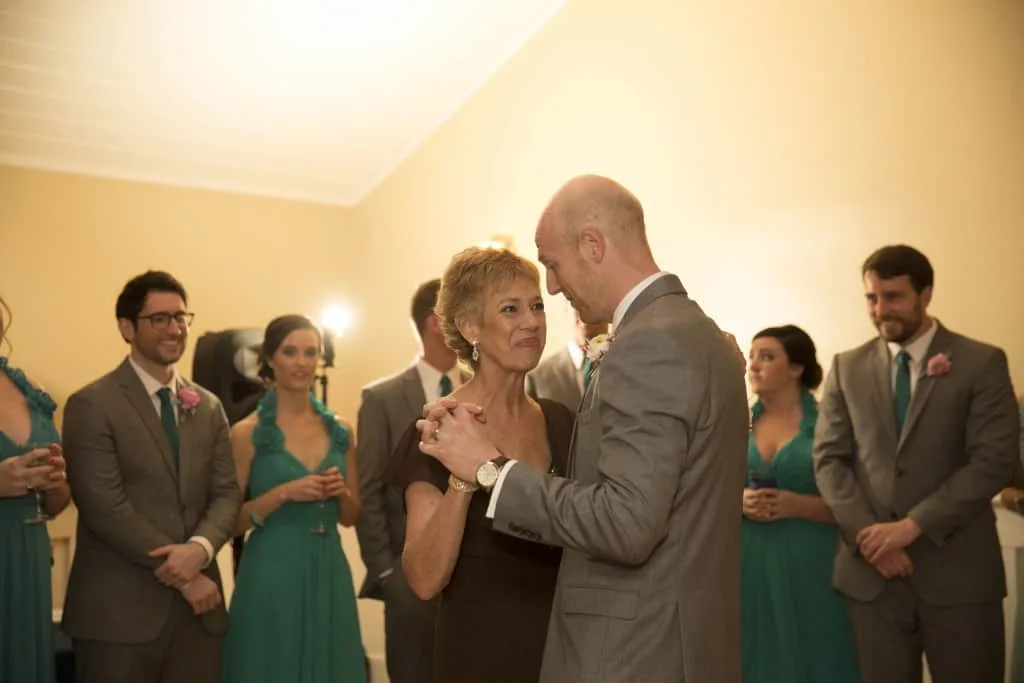 Our entrance and first dances were a great start to the reception and a great way to kick off the fun! Next up, everyone started eating!