All images below by Ava Moore Photography.
We really didn't get to experience the cocktail hour at our wedding at all since we were off taking pictures, but we made sure that our guests had a good time. Right after the ceremony, guests migrated approximately 50 feet to the open-air portion of the deck to mingle with family and friends and have some food and drinks.
Of course, the fact that it had just stopped raining and was suddenly sunny and gorgeous made for the perfect weather for hanging out on the deck at the edge of Shem Creek.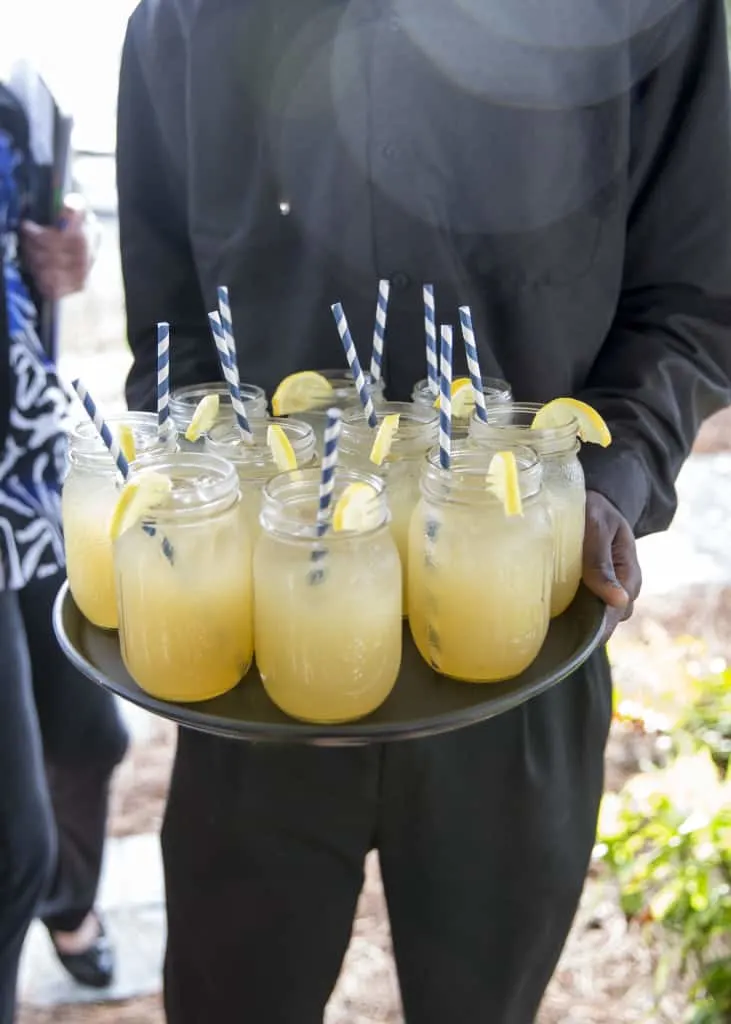 Our signature cocktail was a vodka and lemonade. We ordered 200 of these for our 100 guests and that turned out to be a great number. I provided the paper straws and the venue provided the mason jars for a colorful, southern feel.
We didn't know for sure how things went until we got all of our pictures back but it looks like everyone had a great time catching up with people they don't get to see very often.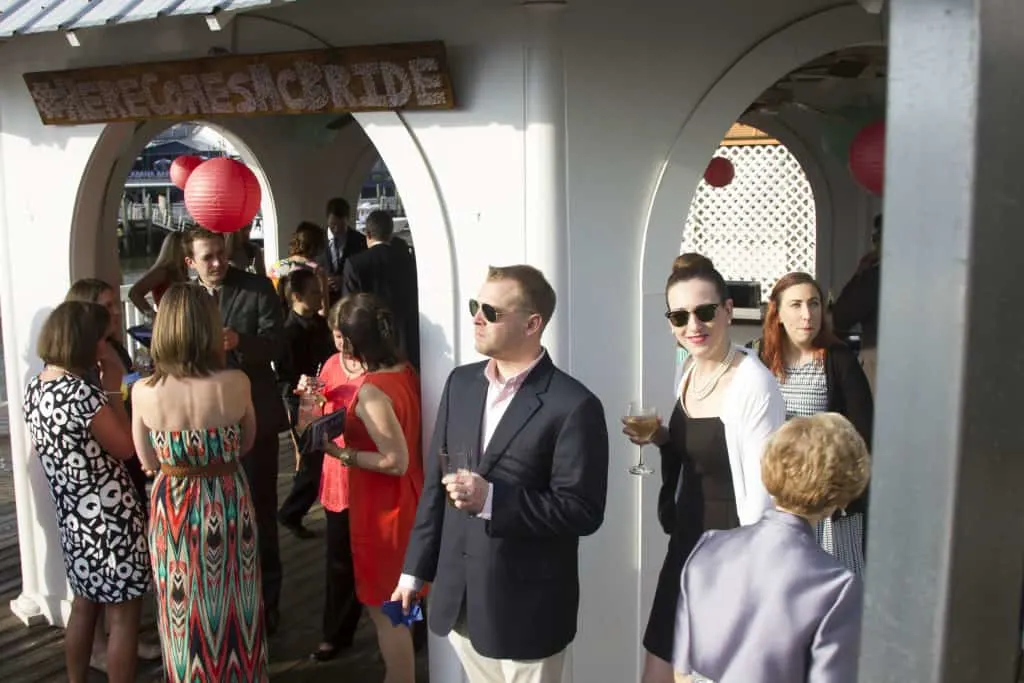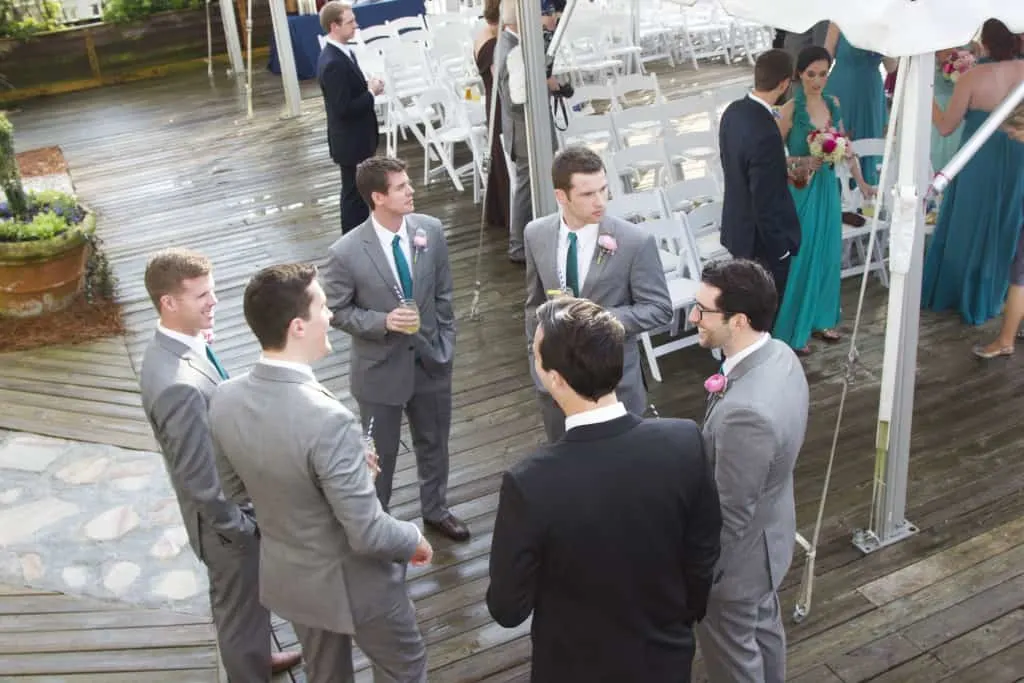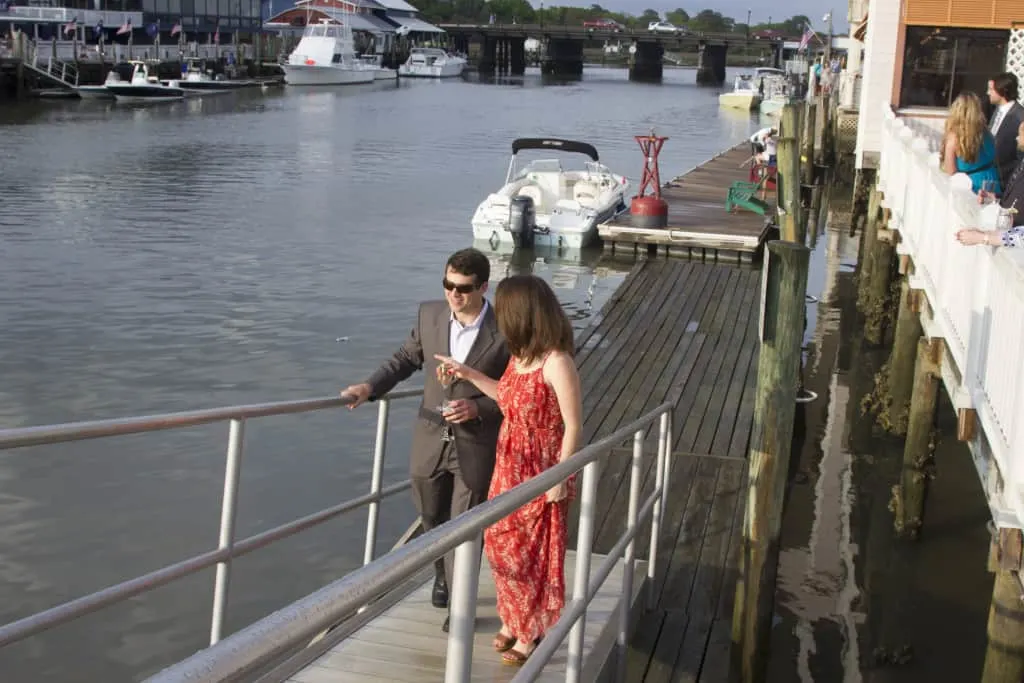 Rumor has it that dolphins were spotted jumping in the creek! I love seeing them in here and am glad that some of our out of town guests got to see them, too.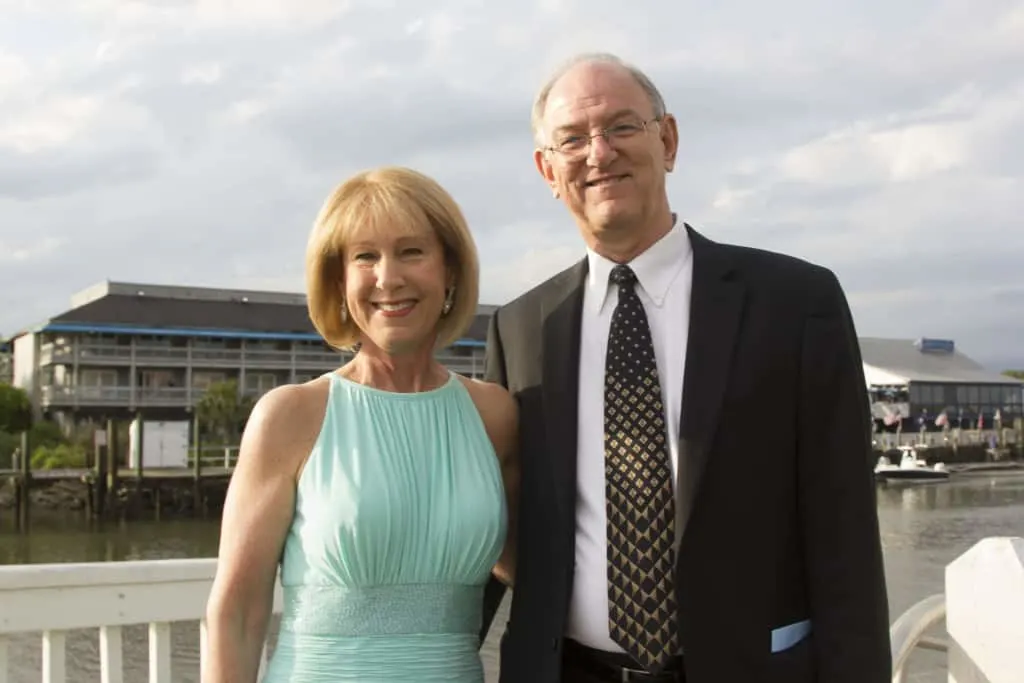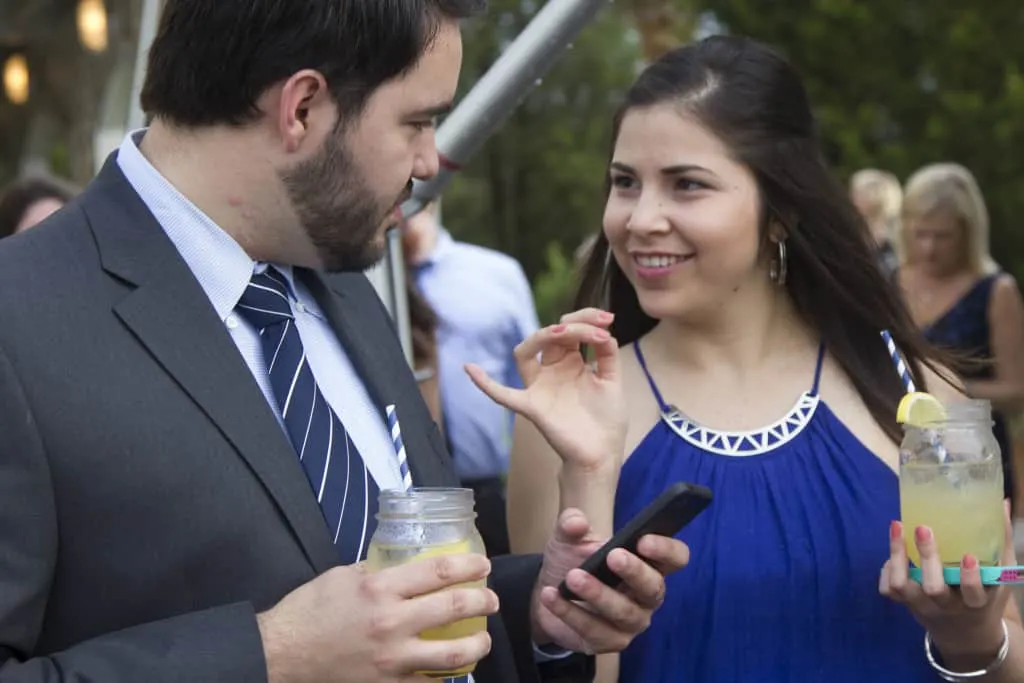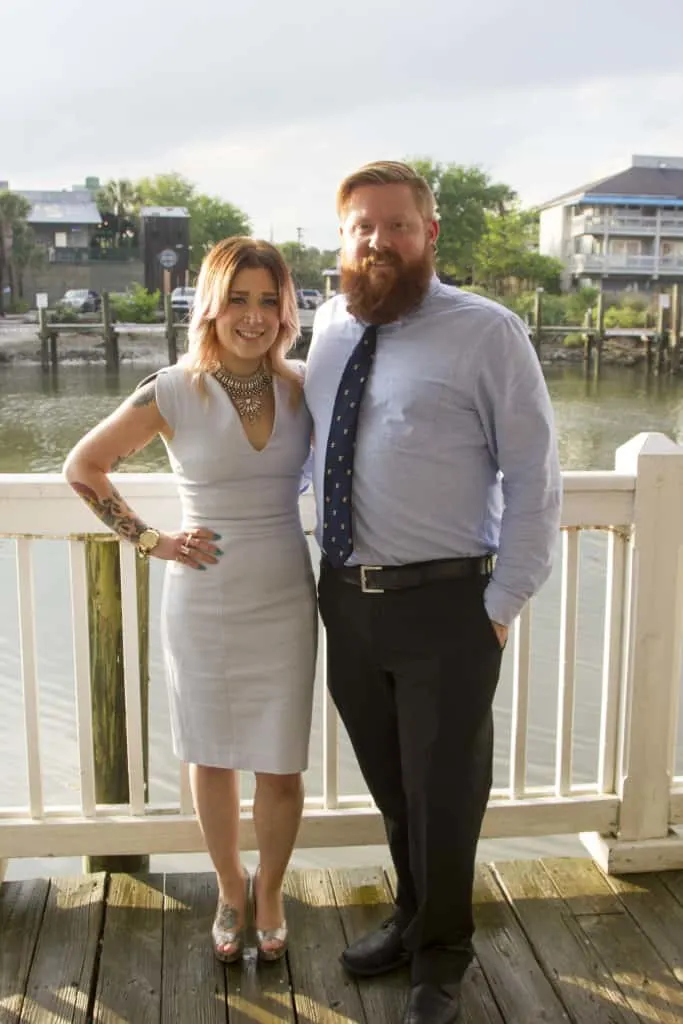 Everyone also was telling us all night how great the decor was out under the gazebo. We had put a lot of work into things like the #HereComesMcBride string art sign and the bottle cap bar sign, so it was great seeing how our coordinator set everything up. The paper lanterns were actually a second hand weddingbee buy.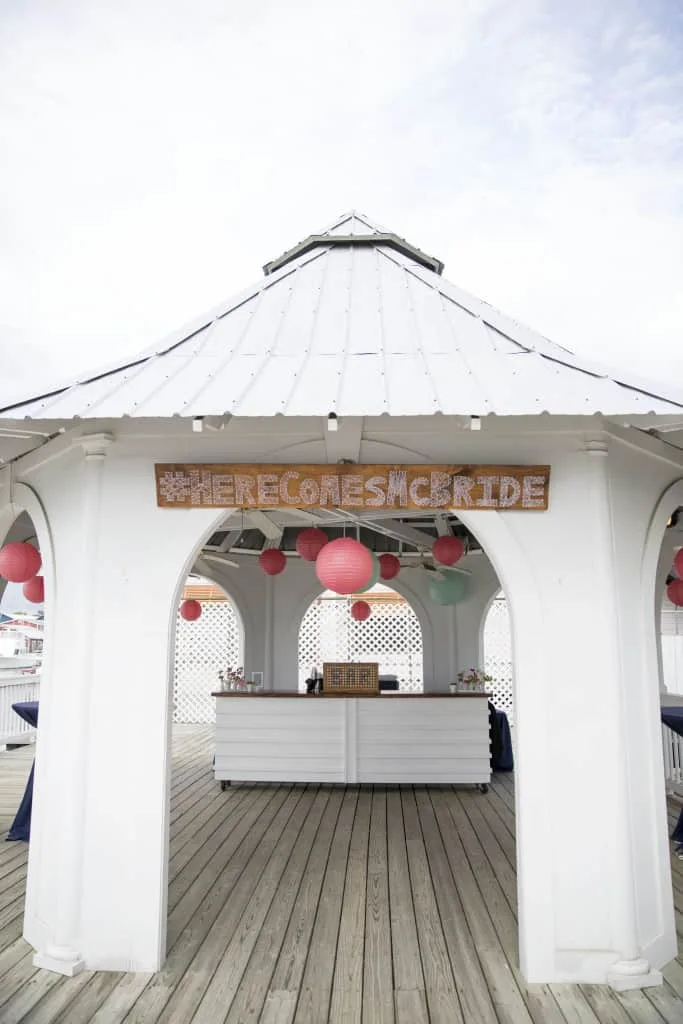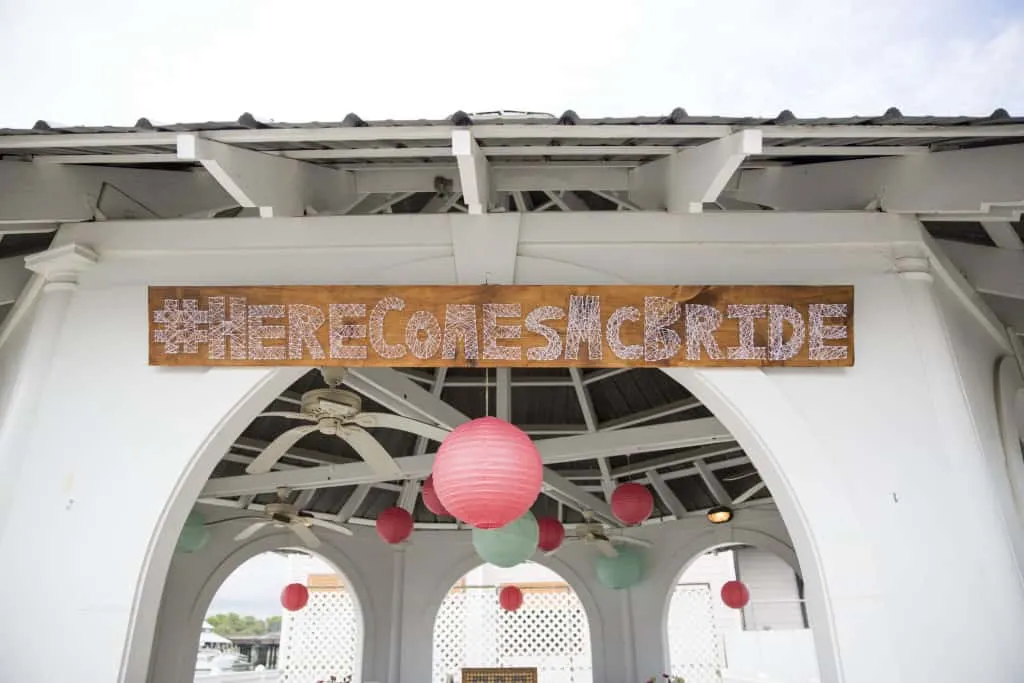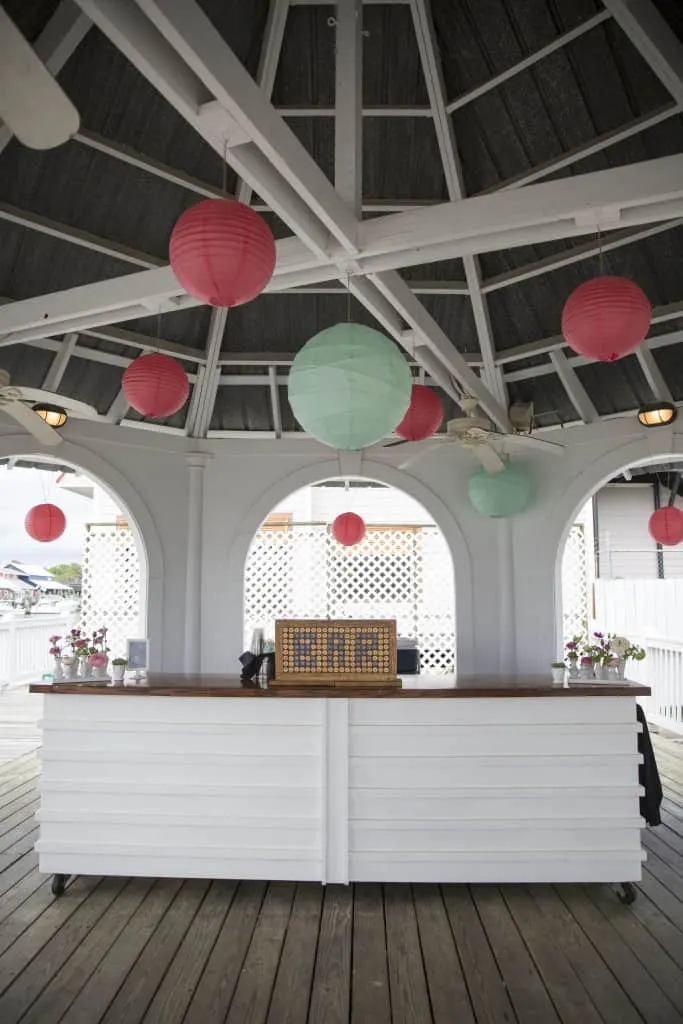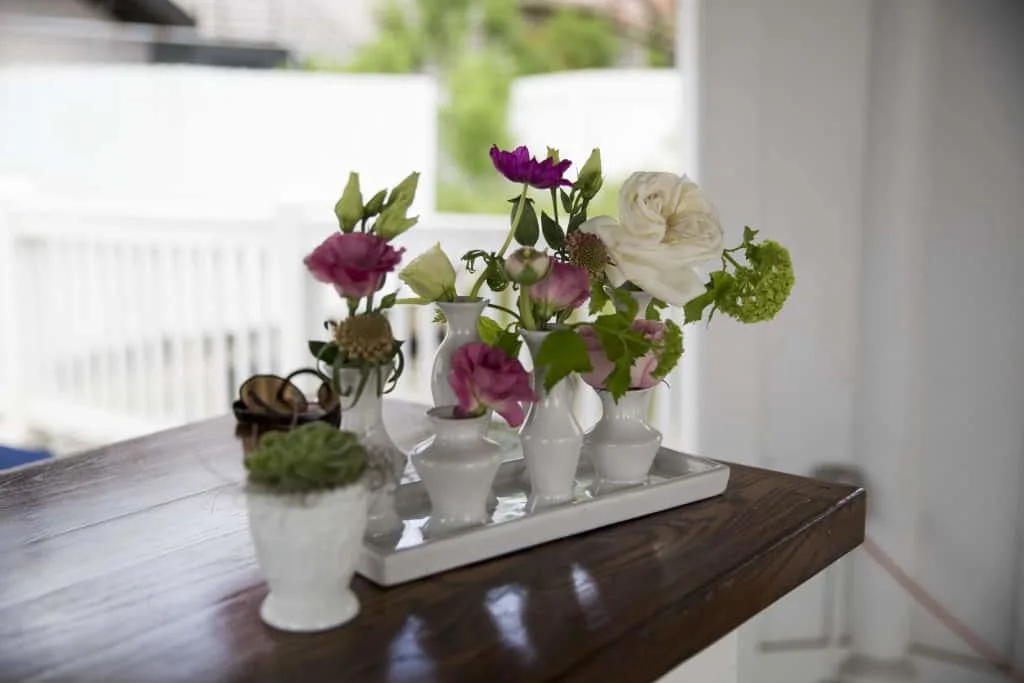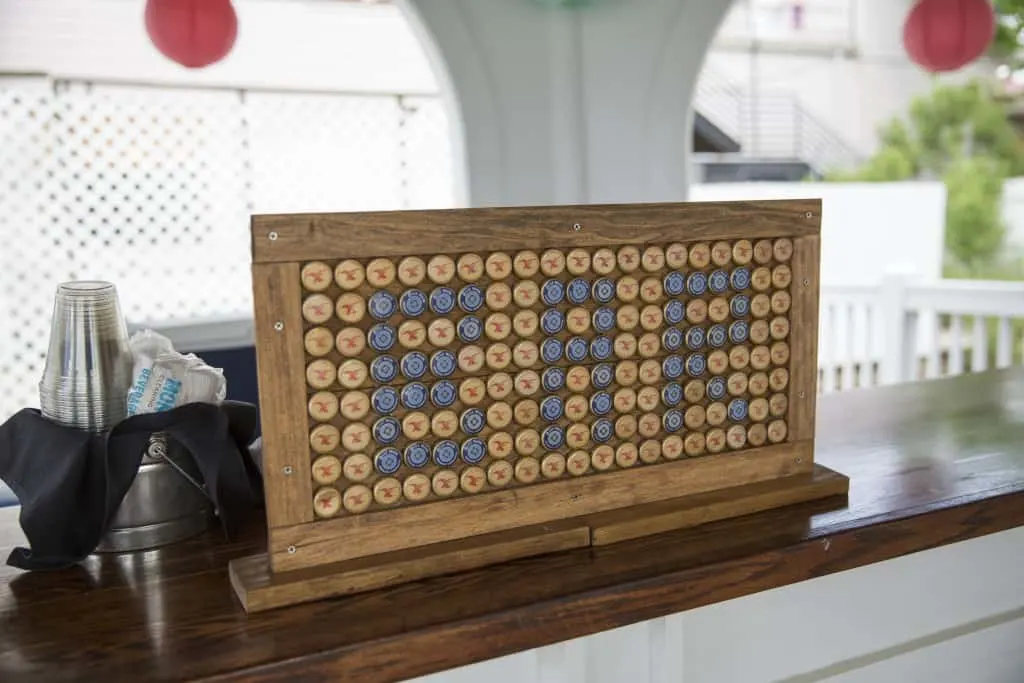 While we didn't get to experience our cocktail hour at all, we were glad to be able to offer something up to our friends and family while they waited for us to take pictures. We have always been big fans of a solid cocktail hour and I think we made that happen at our own wedding.