Another year, another wonderful Haven Conference. We were extremely fortunate and happy to have Haven Conference 2018 take place right here in beautiful Charleston, SC. This was our second year attending Haven, which is a conference for DIY and home decor bloggers. We had a great three days of meeting up with blogger friends, networking with some awesome brands, and learning lots of cool new blogging and social media techniques.
Haven Conference 2018 Recap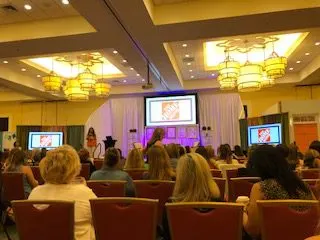 It was a bit different having the conference in our hometown, since we didn't stay at the hotel (it was only ten minutes from our house) and we felt more like day students than full-fledged campers. It was definitely not as fun as staying at the hotel was last year, so if you are located where the conference is (back to Atlanta in 2019!) we definitely suggest that you still stay in the conference hotel.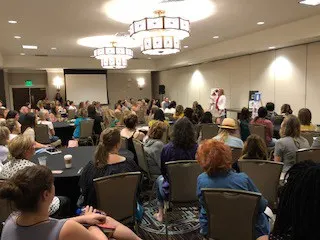 Returning as second-year attendees was also different in some other ways. In our first year, we had to spend the entire time meeting people for the first time and making connections. At Haven Conference 2018, we were able to reconnect with other bloggers and brand representatives that we had met last year and chatted with via social media over the last twelve months. It was a lot easier to approach brands that we knew and had chatted with in the past and discuss enhancing our partnerships versus last year setting something up. Once you have trust with a brand, it's a lot easier to work with them.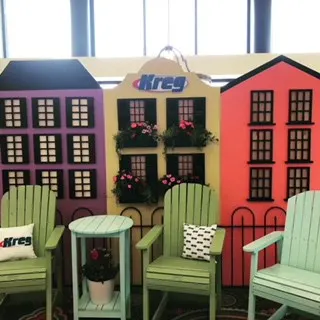 Class-wise, we were a little less impressed this year. A lot of the classes that we attended felt a bit beginner-y to us, which was great for the newbie bloggers in attendance (and there were a ton!). In my opinion, the class schedule could be broken into two tracks labeled as either "beginner" or "advanced" classes to help maintain better expectations for each class. But we still learned a lot from a lot of very bright people in the industry. We learned a lot about SEO and building your blog into a full-time business and some other very helpful topics that we will start translating into how our blog operates in the coming months and years. Plus there were some really great hands-on classes, such as RYOBI's "Chopped" competition where we had to build something out of a couple of 2x4s and sheets of plywood, and DREMEL and Gorilla Glue's photo frame class.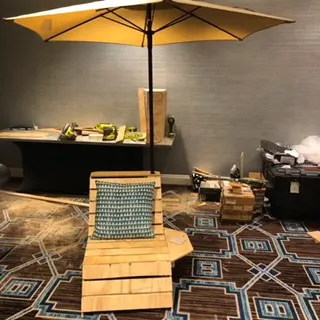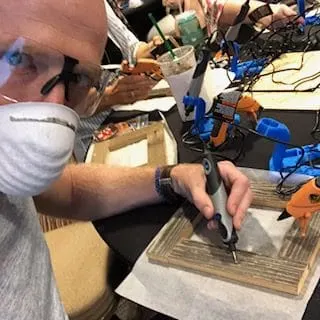 If you are considering attending Haven Conference, we really recommend it. We have always been able to recoup the cost of two tickets in brand connections and swag, have a lot of fun meeting people, and have grown our blog from the techniques and advice learned in the classes. We highly recommend Haven Conference next year to any aspiring or long-time bloggers and can't wait to see you there!