We are back today with another guest post that I think that you will love. Christine's magical forest bedroom is so very NOT me – it's not my color pallet, it's mountains and not the beach, but when I saw this picture, I stopped my scroll! It is such a show stopper and a great example of designing a room that you really love. Forget the white and gray and bring on the colors!
Hi, I'm Christine from Mykitchenmycraft.com and I'm flattered and grateful to be able to share as a guest at Charleston Crafted today!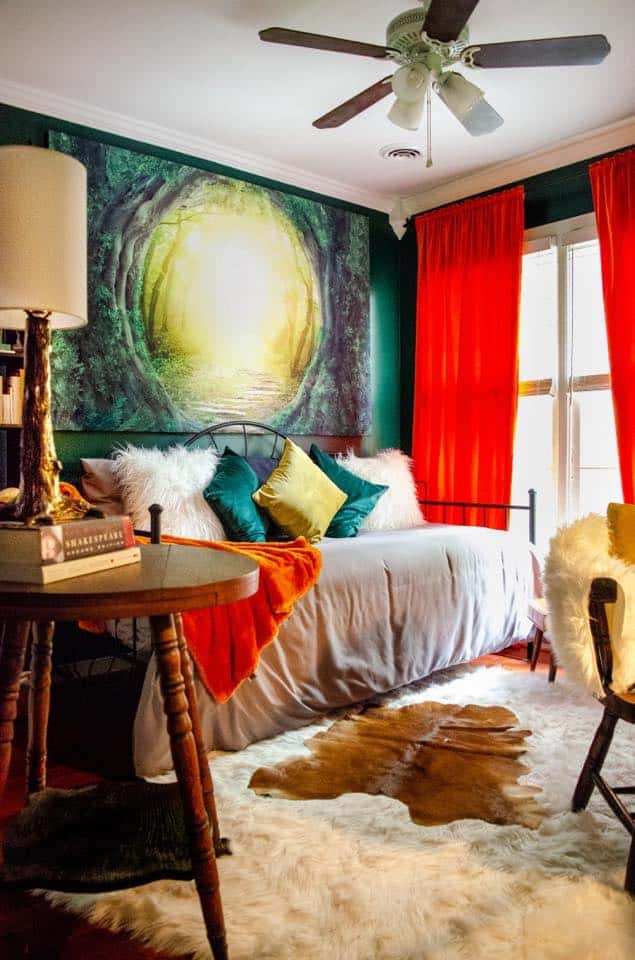 I had an office space that I had considered making a guest room for a while but just didn't really have a vision around. When a friend of mine said she was getting rid of their daybed I all of a sudden got inspired! I love how the simplest coincidences in life create some of the most exciting results.
I hope you will check out this Magical Forest Room Reveal and leave me a comment to let me know what you truly think of it. It created a space within my home that now qualifies as our guest room, office and library. It's so cozy! Hopefully this post will motivate you to revamp a space in your home to better serve you, your family and friends.
Be sure to click over to check out this room and all of Christine's blog!