If you are looking for short, easy hikes in the Charleston area, we really recommend that you check out the Sewee Shell Ring Trail in the Francis Marion National Forest. This trail is located deep in Mt Pleasant (practically to Awendaw). When going north on 17, you turn at the sign onto Doar Road. Take the fork left (there's no sign!) then go about 2 miles until you see the parking area on the right.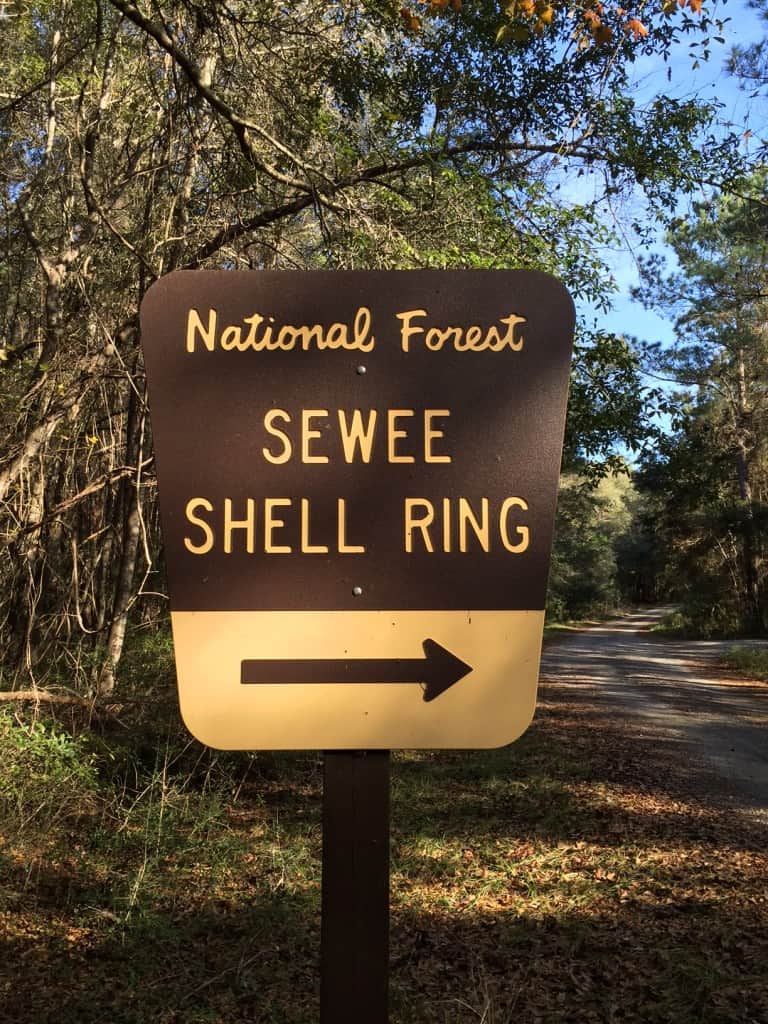 The trail is about a mile long loop with a shared beginning and end straight-away.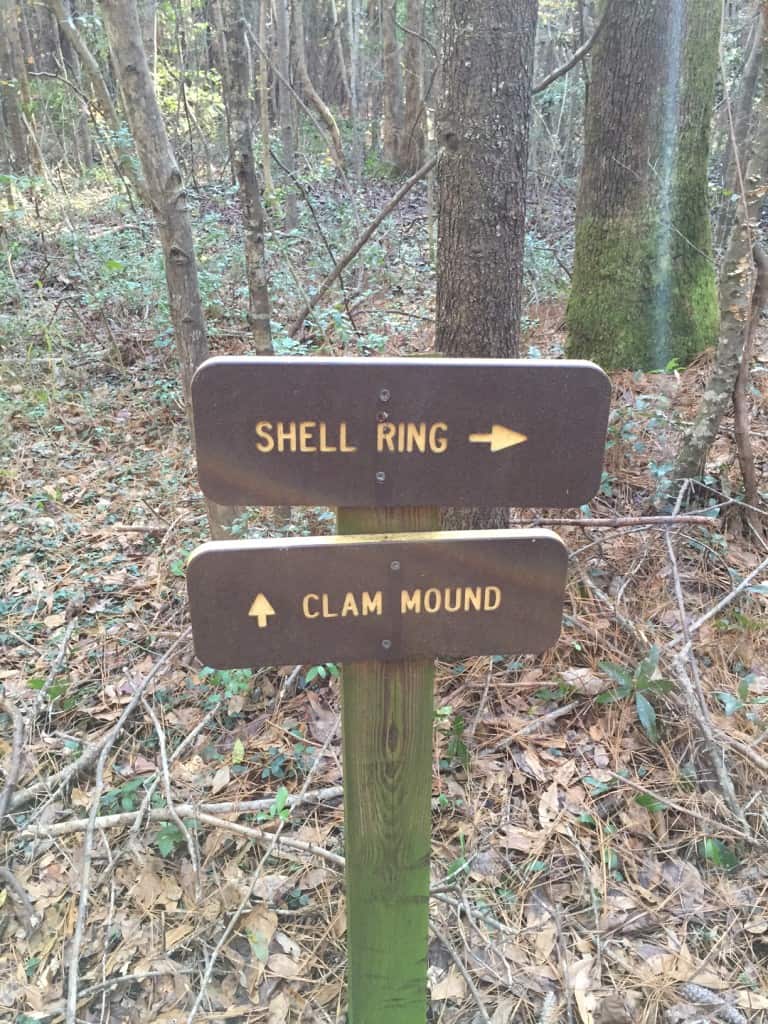 The loop passes two features – Shell Ring and Clam Mound. They are both relics from hundreds of years ago and are great reminders of the indigenous people of South Carolina.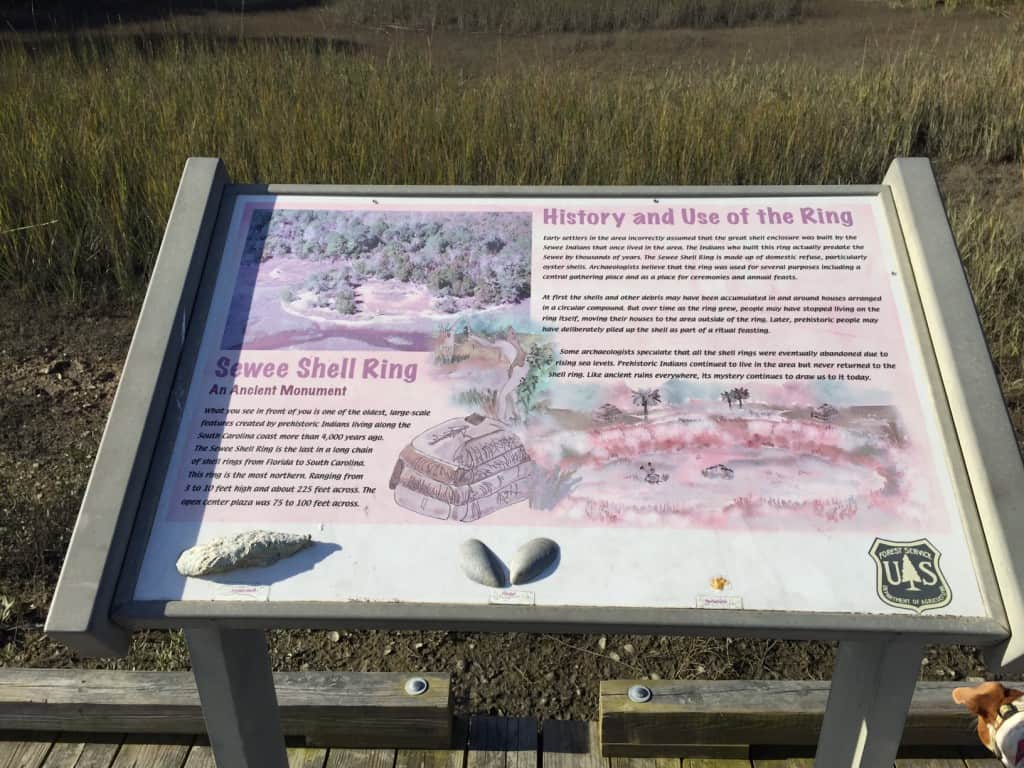 The Shell Ring features a 120 foot boardwalk that circles the historical shell ring, which was the location of a civilization thousands of years ago. The signage all along this trail is fantastic at elaborating on the historical location. As well as the view of the ring, there are sweeping views of the salt marsh, tidal creek, and inter coastal waterway.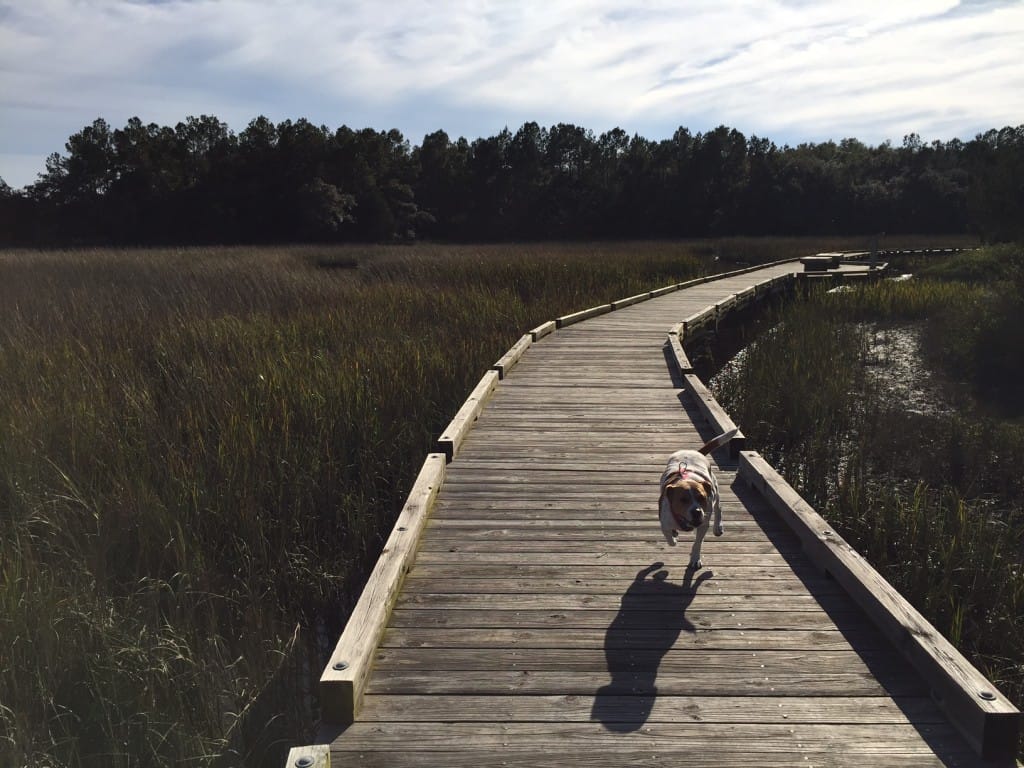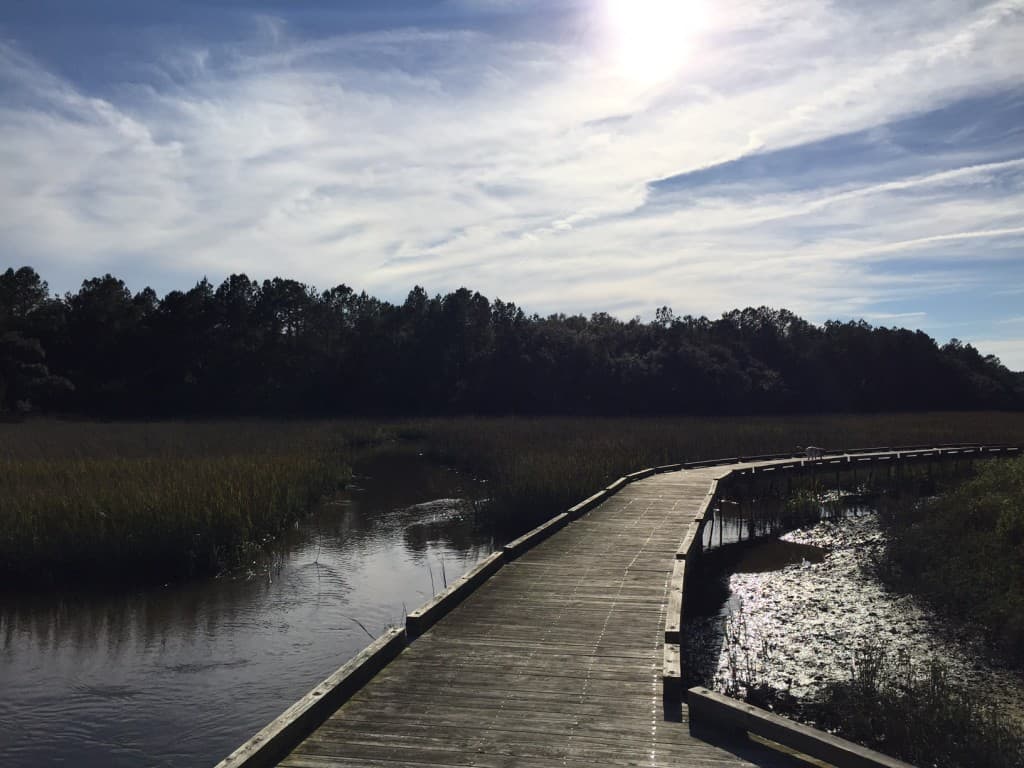 A little further around the loop is the Clam Mound. This feature is much newer than the Shell Ring – it's only a few hundred years old.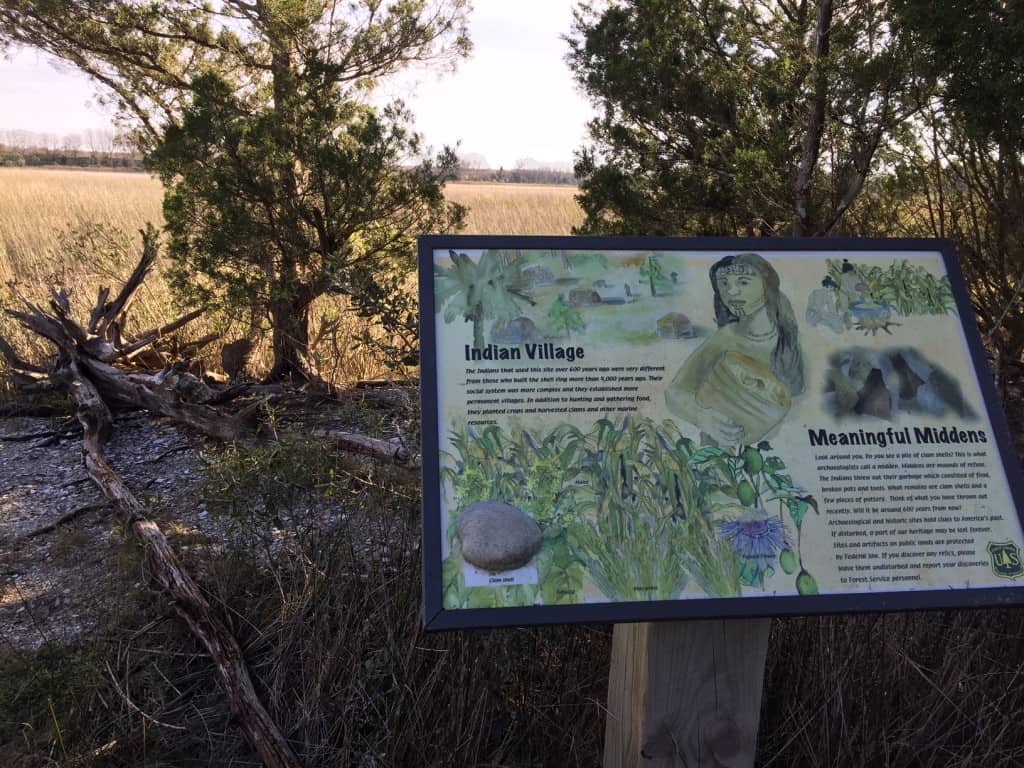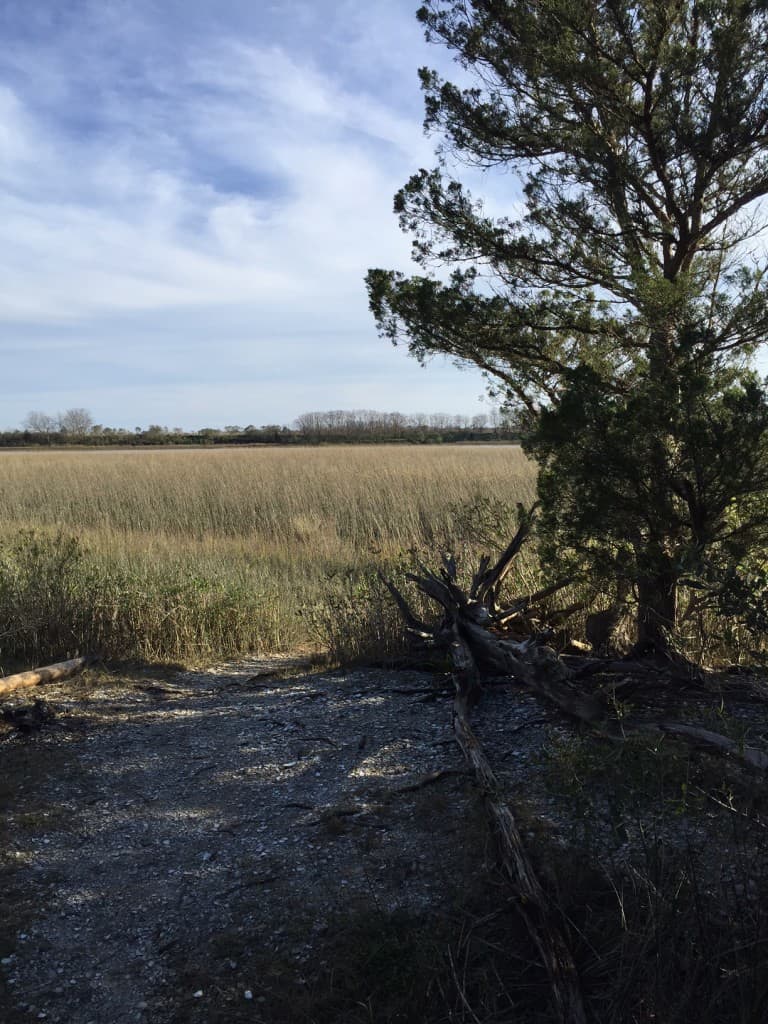 This is a beautiful trail that is flat and easy to walk and short enough that it would suit small children. We definitely recommend it for a short hike in the Charleston area.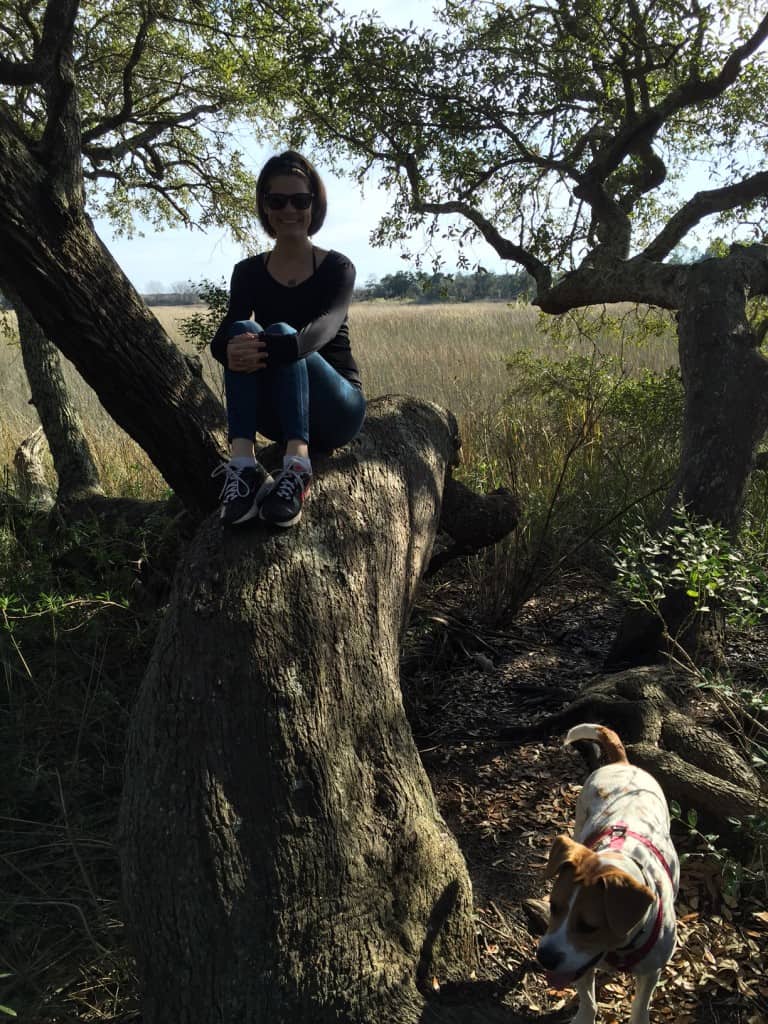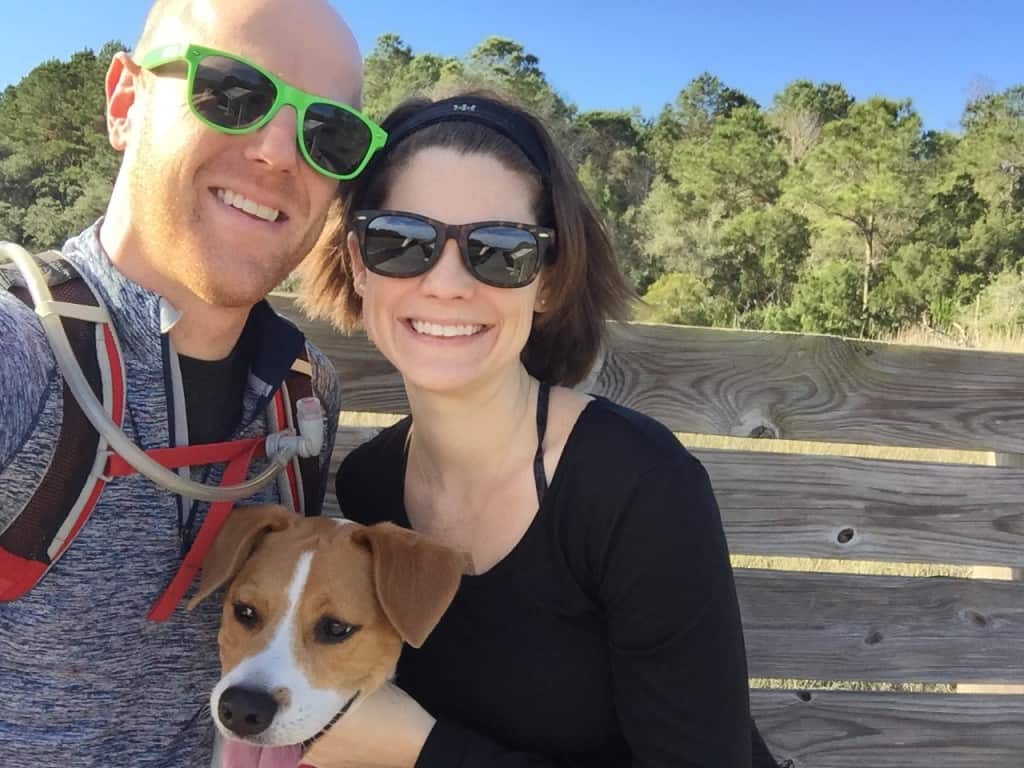 Do you have any favorite hikes in Charleston? We love visiting new places and would be excited for any suggestions!