Framing a mirror can be a great DIY project for any home. Whether you are creating an entirely new frame or you want to spruce up a frame that you already have, a new frame will bring life back to a mirror and change your space. We've done a few and can show you the four best ways to frame a mirror to bring your space to life!
The Four Best Ways to Frame a Mirror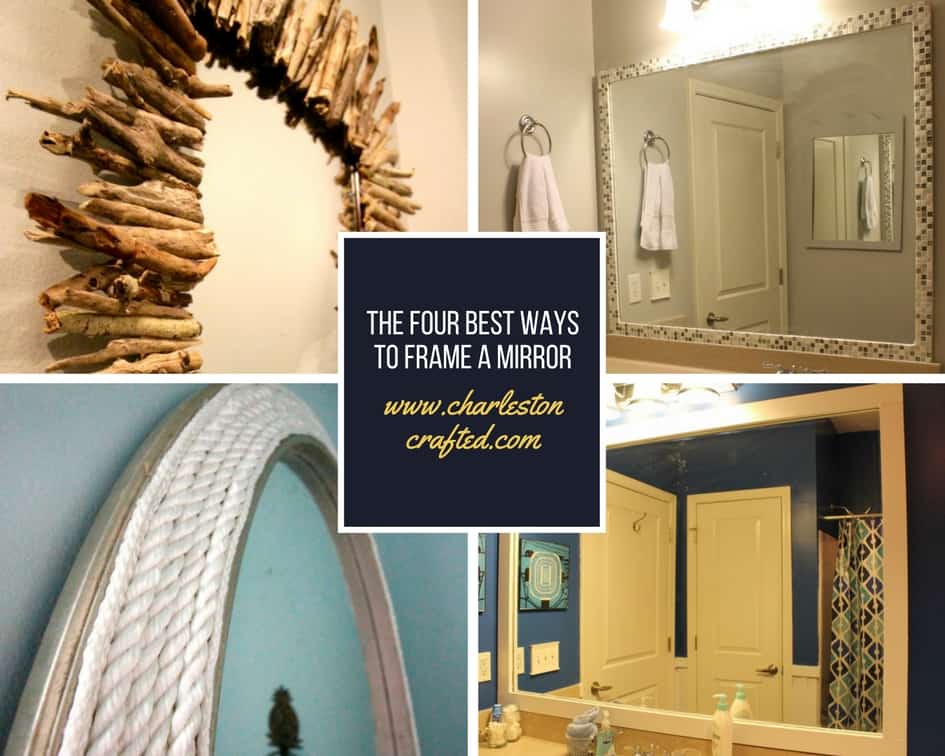 There are lots of ways to frame a mirror, but we've found that these are the four best ways, including the two best ways for covering an existing frame and the two best for creating one. Get out there and get creative because you could take all four of these styles and make them your own with small tweaks. Share with us in the comments your favorite!