Hello all! It's no secret that I love pops of bright, sassy colors. Lately, I've been really into multi-colored campaign style furniture! I am starting to think that I might play off of the campaign style for some sassy side tables in the guest room!
I wanted to share some of the inspiration that I've spotted on pinterest: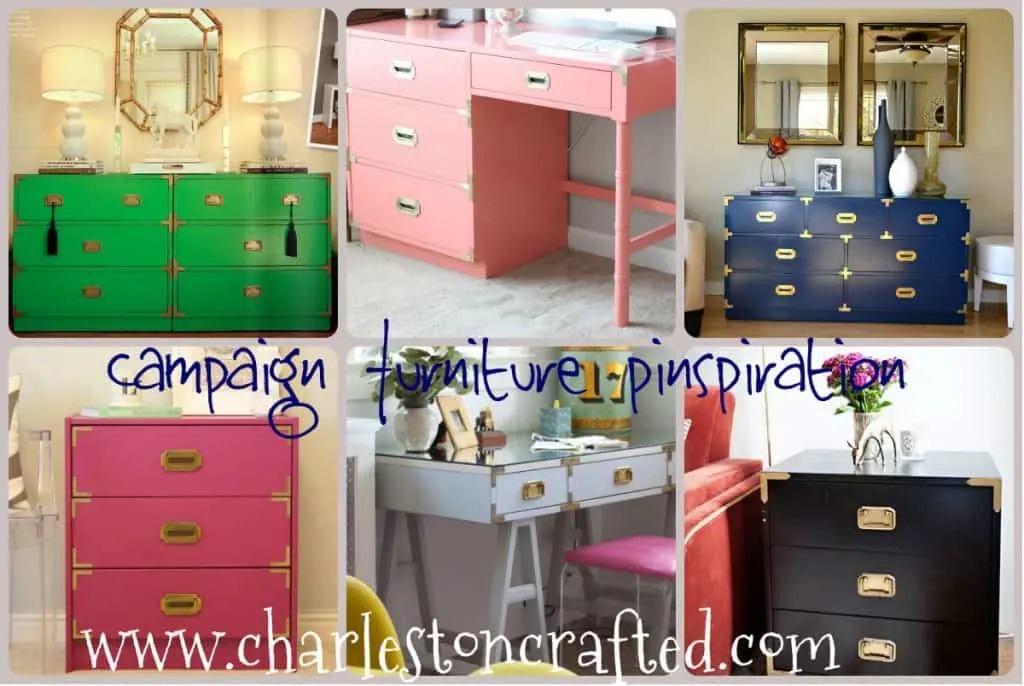 I adore the color of this green dresser. I also love how the top drawers have 2 pulls and the other drawers have 1 each. It adds a lot of weight & balance to the piece.
Of course I'm into this pink desk. I think it'd look fabulous with an acrylic ghost chair- but don't tell Sean!
This navy chest is gorgeous. The shade of navy is so rich & the drawer configuration is truly unique. The styling in this picture is adorable as well- I love the matching mirrors hanging above.
This hot pink dresser is the piece that initially got me obsessed with campaign furniture. It is, of course, my very favorite color, and it looks amazing with the gold. And whats that in the corner? A ghost chair? Oh me, oh my.
I'm really digging the skinny legs paired with the bulky top of this white desk. I think it keeps the piece from looking too campaign-y… and I like it. The glossy white is fresh, as well.
This black side table is delicious. I'm truly inspired. I love how the hardware isn't on every drawer- it keeps the look a bit more casual. I think these would be adorable on either side of a bed or a couch!
What do you think of campaign furniture? In love? Too old school for you? I'd love to hear!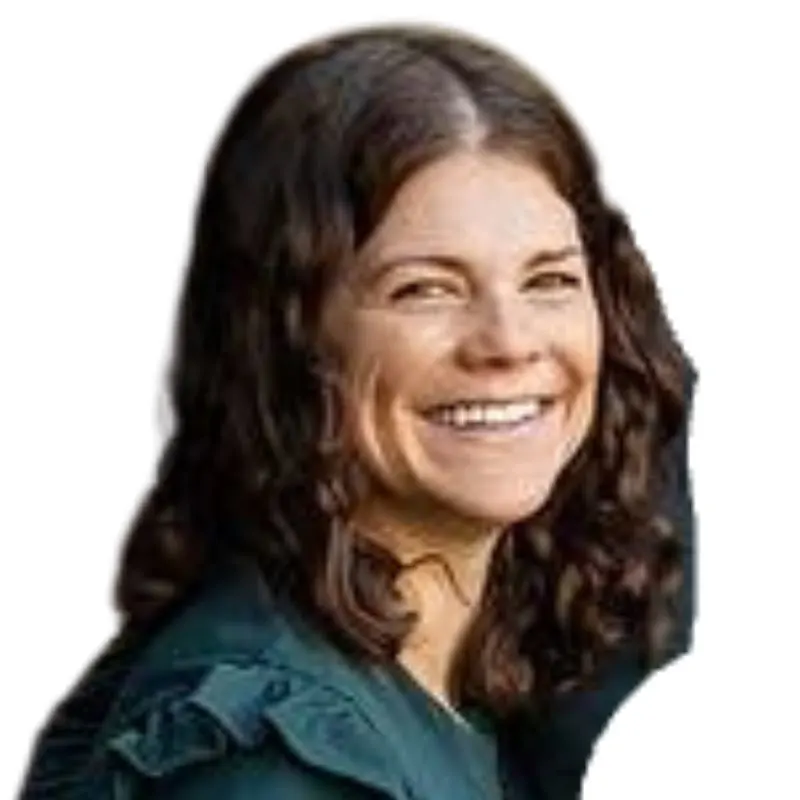 Hello, I'm Morgan, half of the creative force behind CharlestonCrafted.com! With a passion for DIY that dates back to 2012, I've transformed three homes and now I'm dedicated to helping others craft their dream spaces. Let's turn your house into a home together!