Hey guys – welcome to week six of our fall CSA subscription.
Before we get started, I did want to address the terrible flooding that's been going on in Charleston and across South Carolina. We are so lucky to be ok. So many people – and especially farmers were adversely effected by this storm. We are yet to see the effects on our produce subscription, but we are keeping Gruber Farms and all of South Carolina in our thoughts.
A CSA is a produce box subscription that is delivered to us weekly and features local and seasonal produce. If you want a recap of our past boxes, here are weeks one, two, three, four and five.
Week six means that we are halfway through our subscription, and we are really loving all of the color that we got this week.
Here is our weekly video recapping the contents:
And here is what was in our box:
One bunch of kale
One white onion
One container of muscadine grapes
Two large tomatoes
One bunch of radishes
Three patty pan squash
Two zephyr squash
Six yellow squash
Three peaches
Lots of okra
Five small red potatoes
Four small cucumbers
One carrot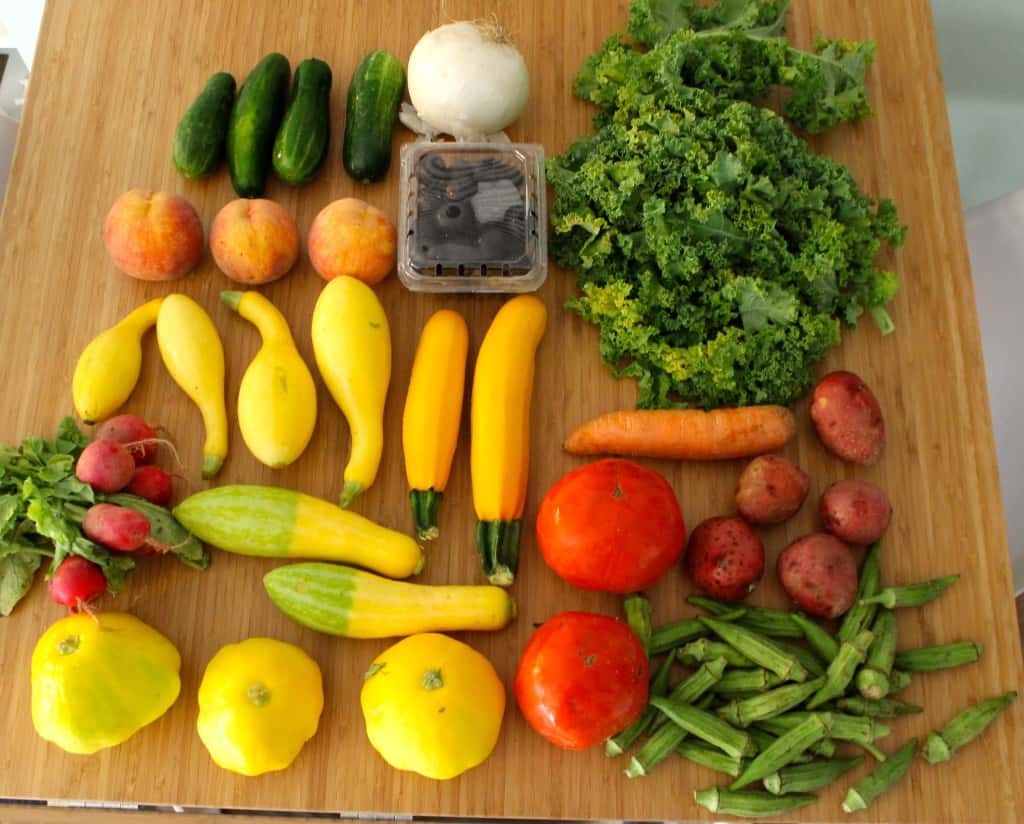 The big news – here is what we did with it all: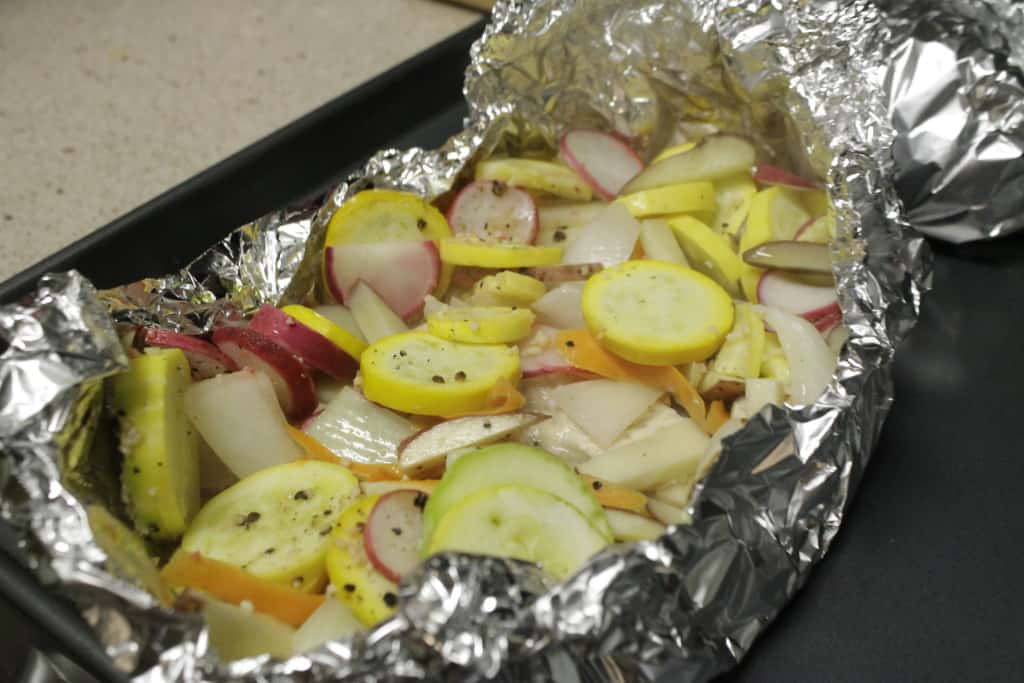 On Wednesday, we made a "hobo dinner" as Sean calls it – a foil pack dinner as I call it. Sorry, hobos. We are excited to share that recipe with you soon but it included yellow squash, radishes, the carrot, the onion, and the small potatoes, as well as chicken.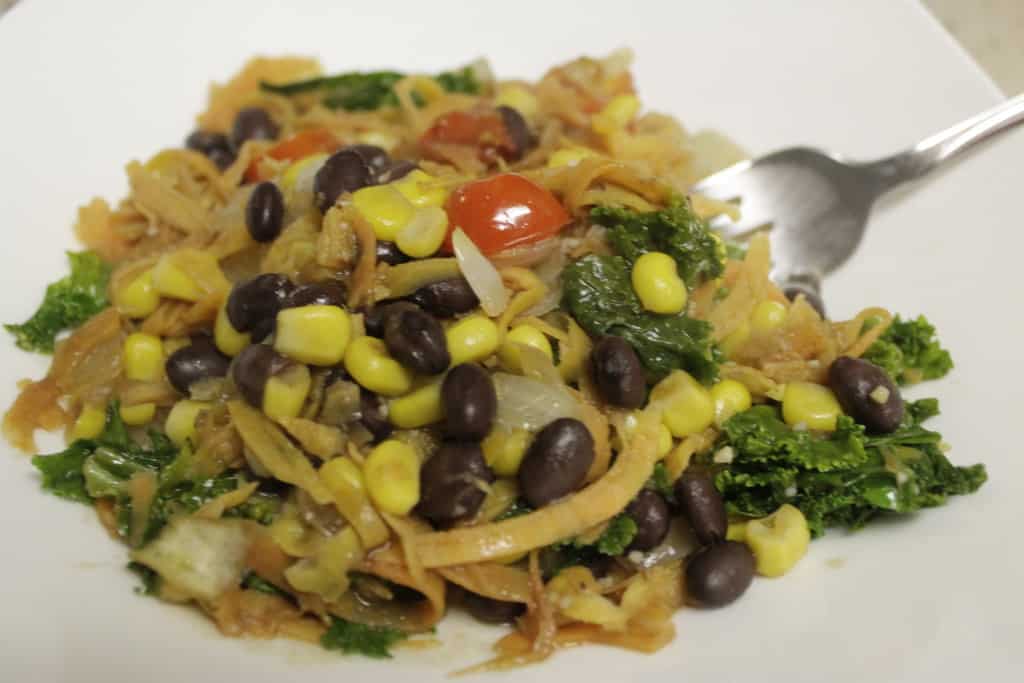 On Friday night we had a really yummy dinner – sweet potato "noodles" (using the spiralizer) with southwestern toppings – tomatoes, corn, beans, onion, and kale.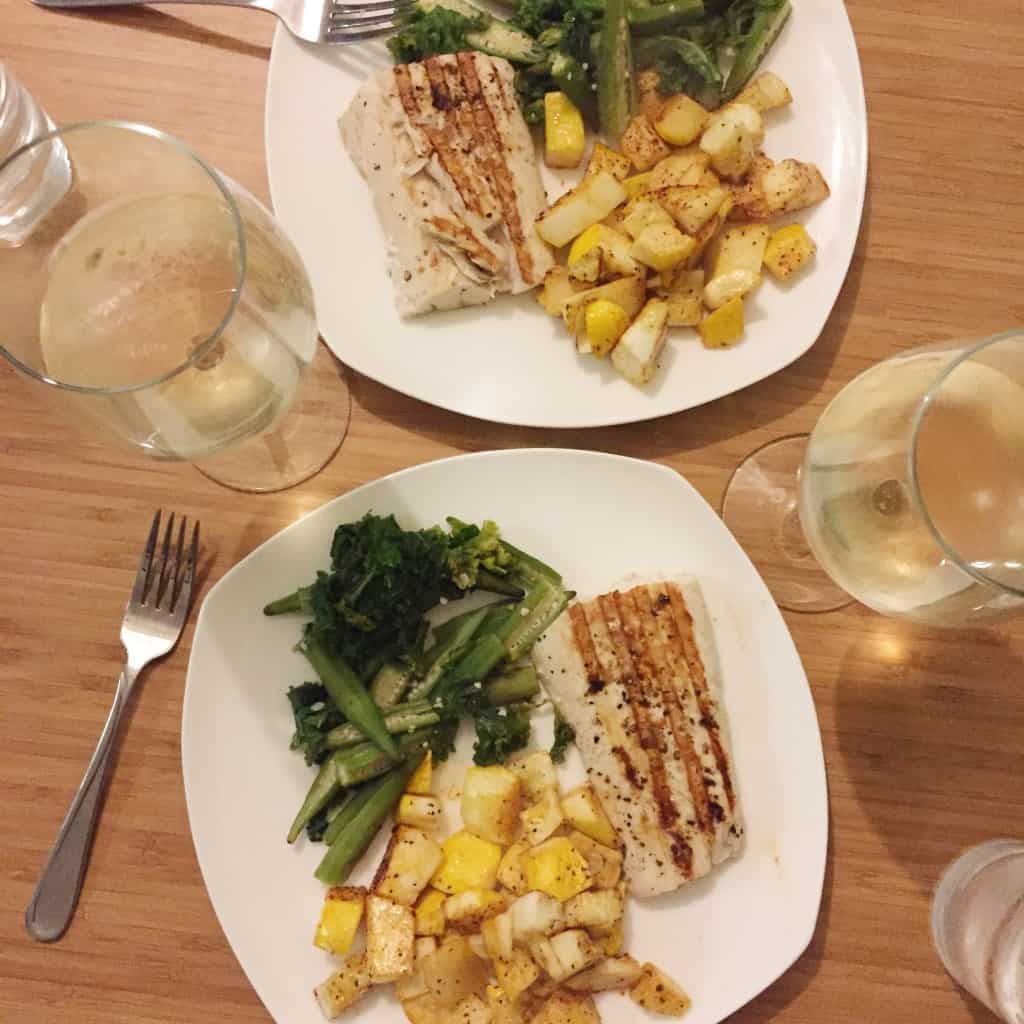 On Saturday, we enjoyed grilled mahi with roasted patty pan squash cubes and sauteed kale and okra. It was simple and delicious.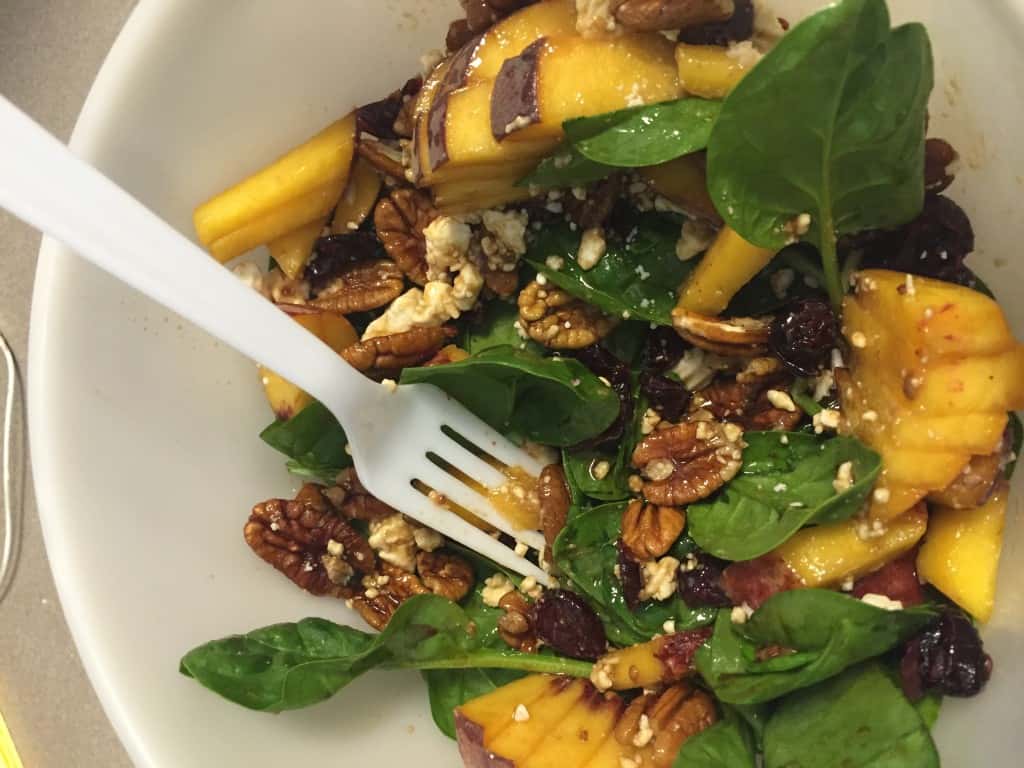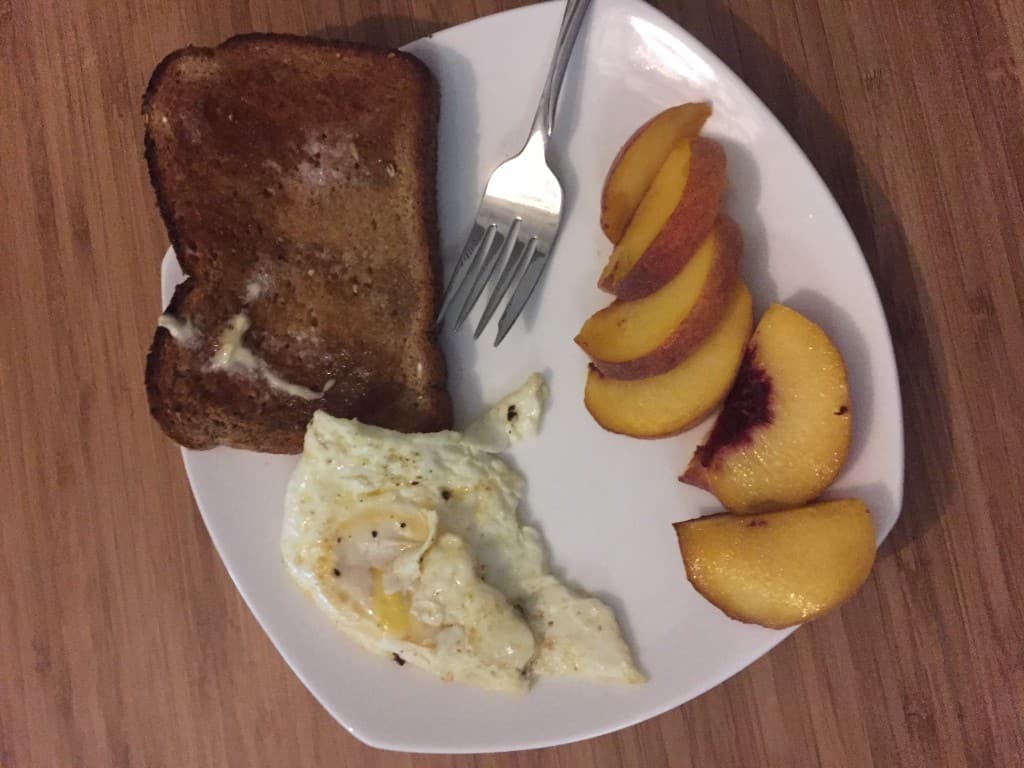 One of the peaches was eaten whole as a snack. One was cut up and put on my lunch salads and the third one we sliced and ate with breakfast on saturday.
We are loving this program and feel so lucky to have access to fresh and local produce. October can start to get candy-heavy, so it's great to have all of this fresh food to fall back on.
See ya next week!