We are back this week with Week Seven of our fall CSA produce box. We are still loving receiving this produce – and really have our system down pat. When meal planning on Sundays, we basically leave Wednesday and Thursday entirely open. Since we buy chicken and fish frozen and in bulk at Costco, and always stock grains like quinoa and whole wheat pasta, we are easily able to make at least these two meals from our box each week.
But, before I get ahead of myself, here are links back to weeks one, two, three, four, five, and six! Wow – we have been getting these boxes for a while now! I know that we will miss them when they end next month.
Once again, we have a video of us going through the contents of the box. We are really loving making these videos and I want to make more videos after this series – any requests?
If you can't watch, here are the contents of our box:
One large honeydew
One bunch of collard greens
Four apples
One bunch of carrots
One bunch of radishes
One green bell pepper
One red bell pepper
Two patty pan squash
One bunch green onions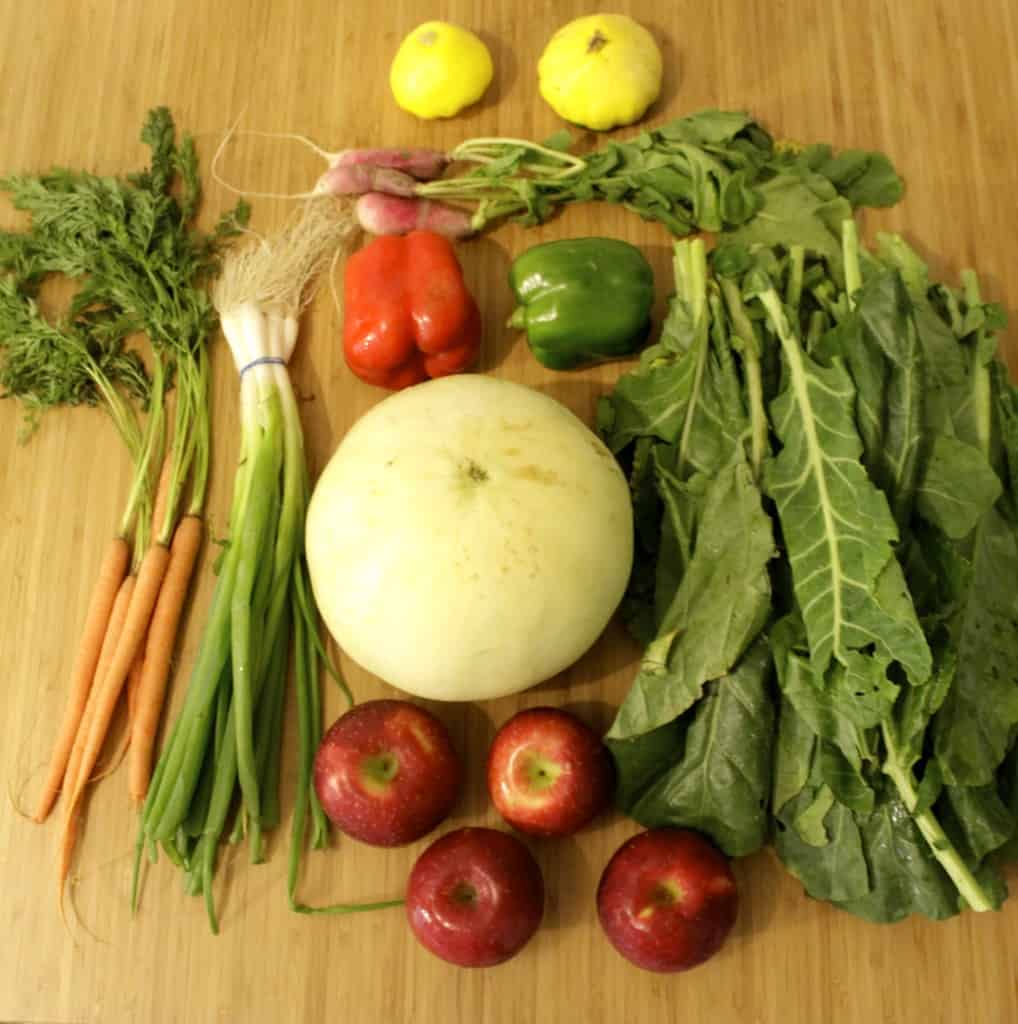 And here is what we did with them: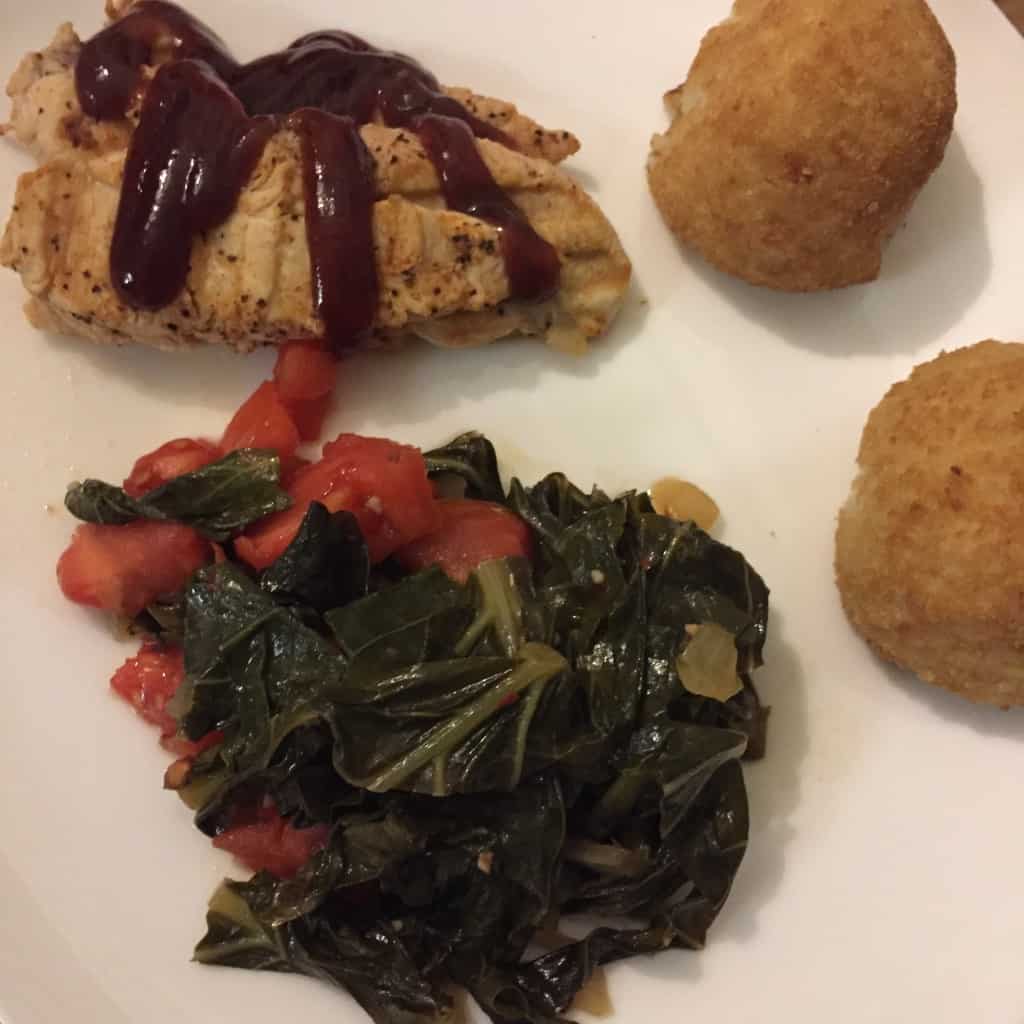 The first thing that I wanted to cook was the collard greens. Typically, collards are cooked with a ham hock or back mixed in for flavoring, but we didn't want to do that. We found a good recipe from Food Network for a way to make them vegetarian, and I promise no one would have a problem with these! These were delicious and packed the perfect amount of spice.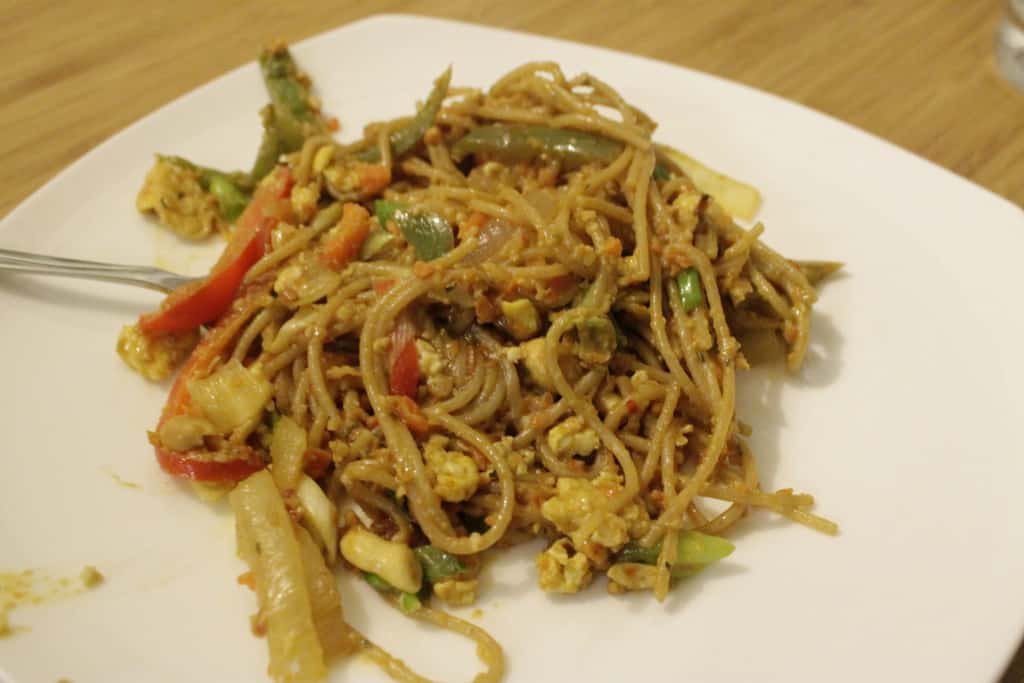 On Thursday, we decided to use up a bunch of the veggies in a stir fry. We sliced up the red and green peppers and diced the green onion. We also shredded the carrot in the blender. Then we cooked all that and tossed with whole wheat pasta, Asian sauces and peanut butter to make a scrumptious stir fry.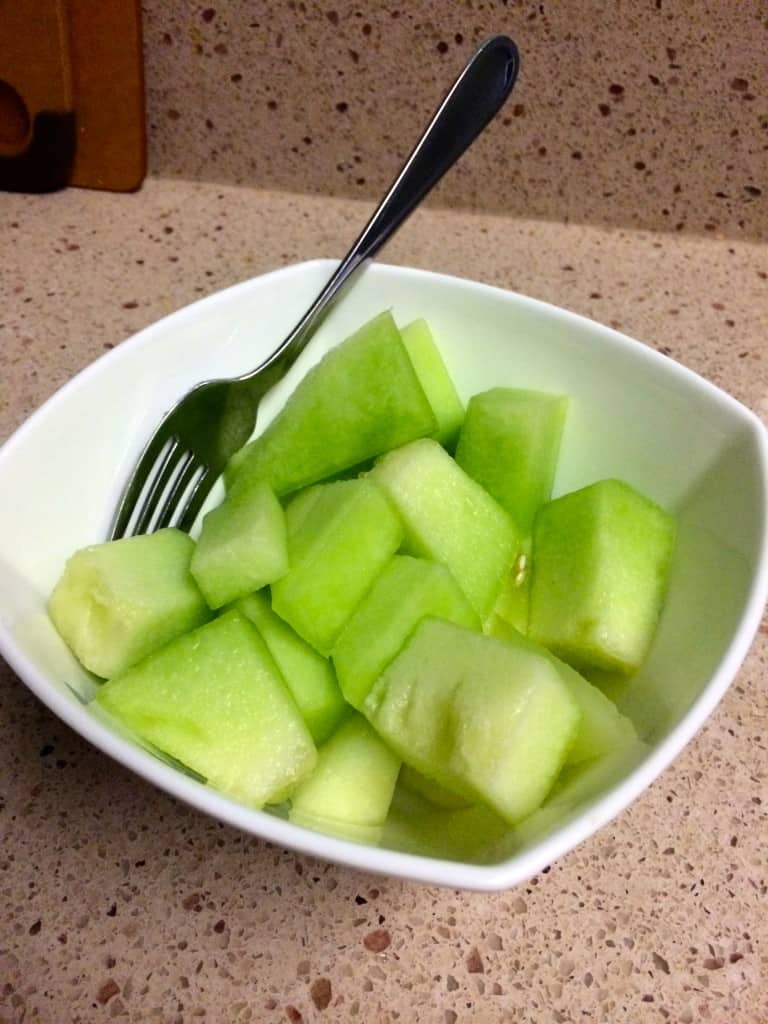 Sean sliced up the whole honeydew and put it in Tupperware to eat for his morning snacks at work. He loves honeydew and this was a really juicy one!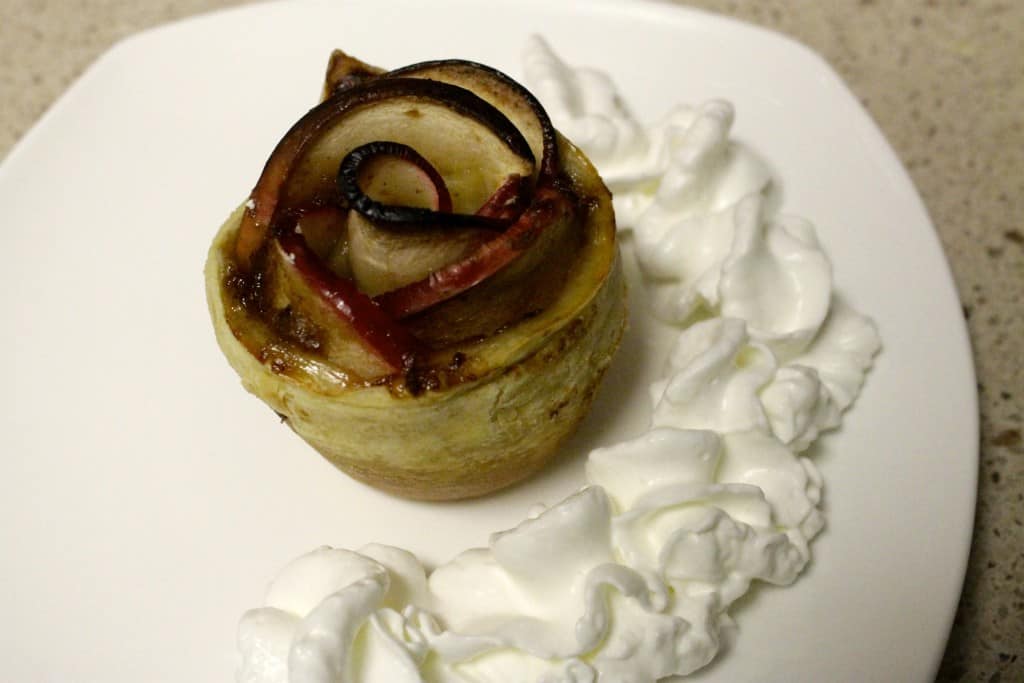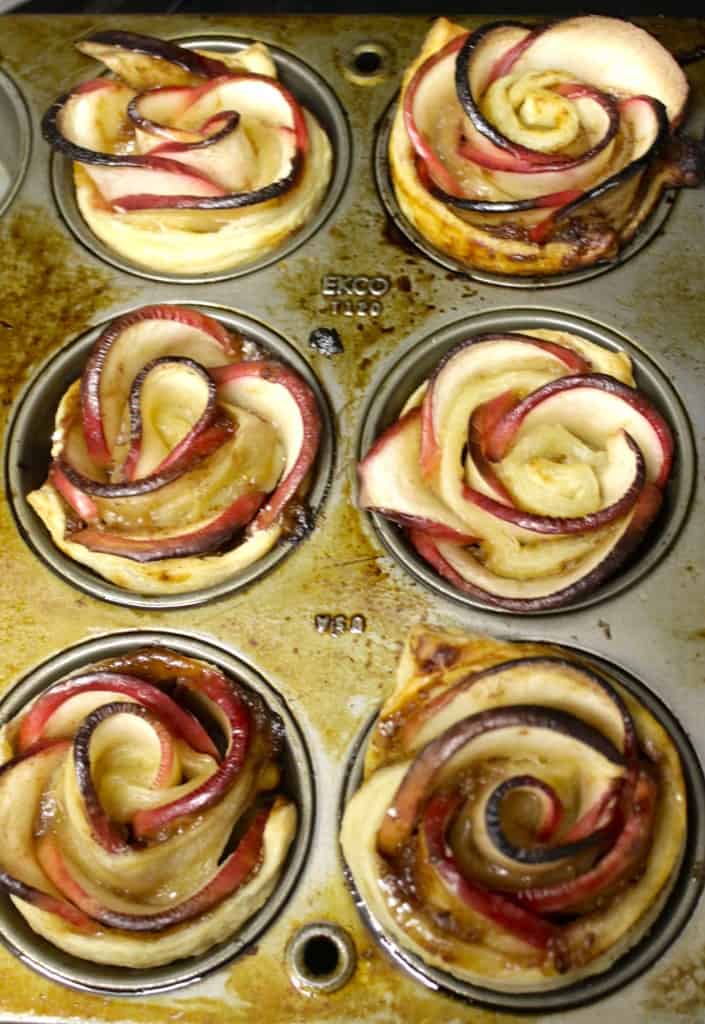 I have really been wanting to try to make apple roses, so I decided that this was as good a time as any. It was an awesome way to use the apples. Just make sure that your apple slices get really soft in the microwave so that they roll well. If they aren't soft, give them more time.
Being a part of the Gruber Farms CSA has been such a wonderful treat for us, allowing us to expand our palates and try new recipes every week. Can't wait to see how the rest of the season goes!