Welcome to week nine of our fall CSA with Gruber Farms. I am really sad that our CSA is 3/4 of the way finished and will be ending next month! 12 weeks have flown by. I am going to be sad without the local produce until the spring box starts up in March. We are going to make a big effort to shop at the farmer's market more and I hope that they will be open in the winter.
In case you missed it, here are weeks one, two, three, four, five, six, seven, and eight.
We once again have a fun video for you. I really want to keep making videos after the CSA ends and would love any of your suggestions for topics.
In case you can't watch the video, here is what's in our box: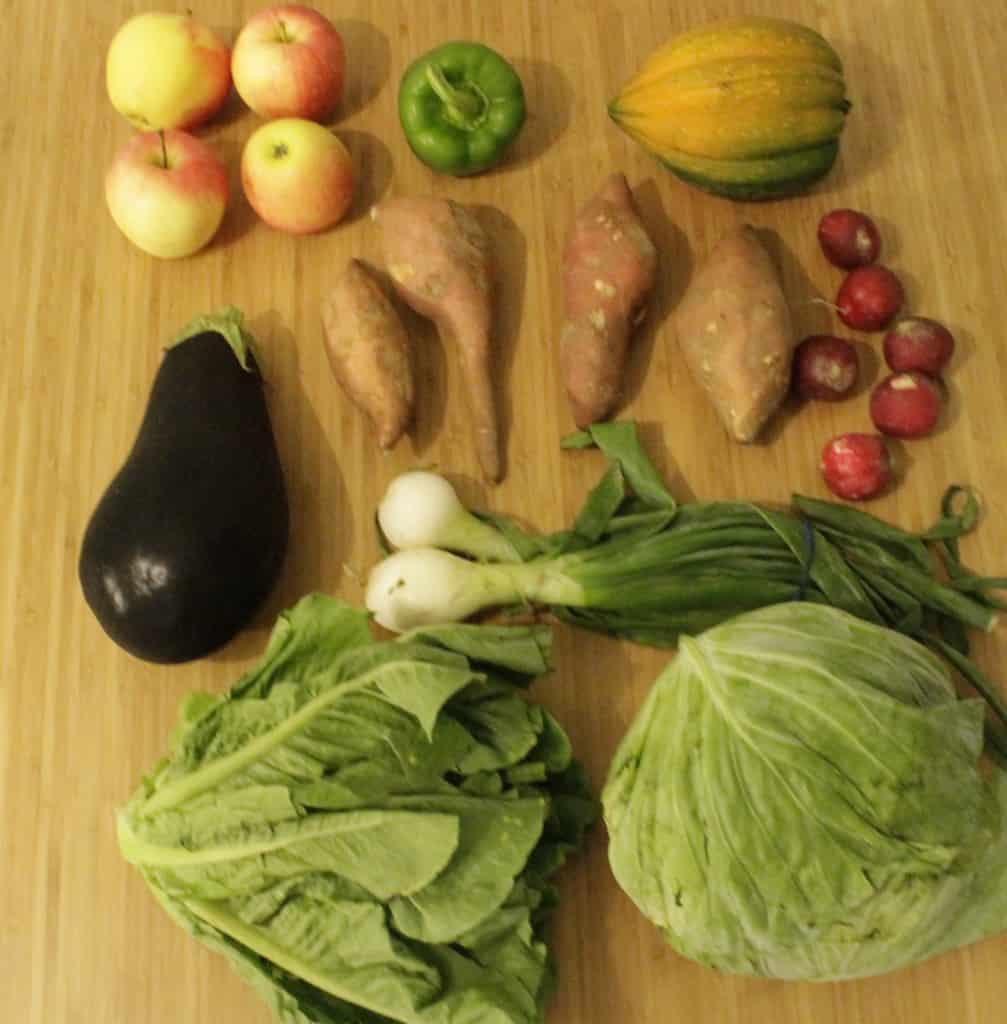 One acorn squash
A bunch of radishes
Four small sweet potatoes
One eggplant
One head of lettuce
Four apples
One green pepper
Three huge green onions
One head of cabbage
And here is what we did with it: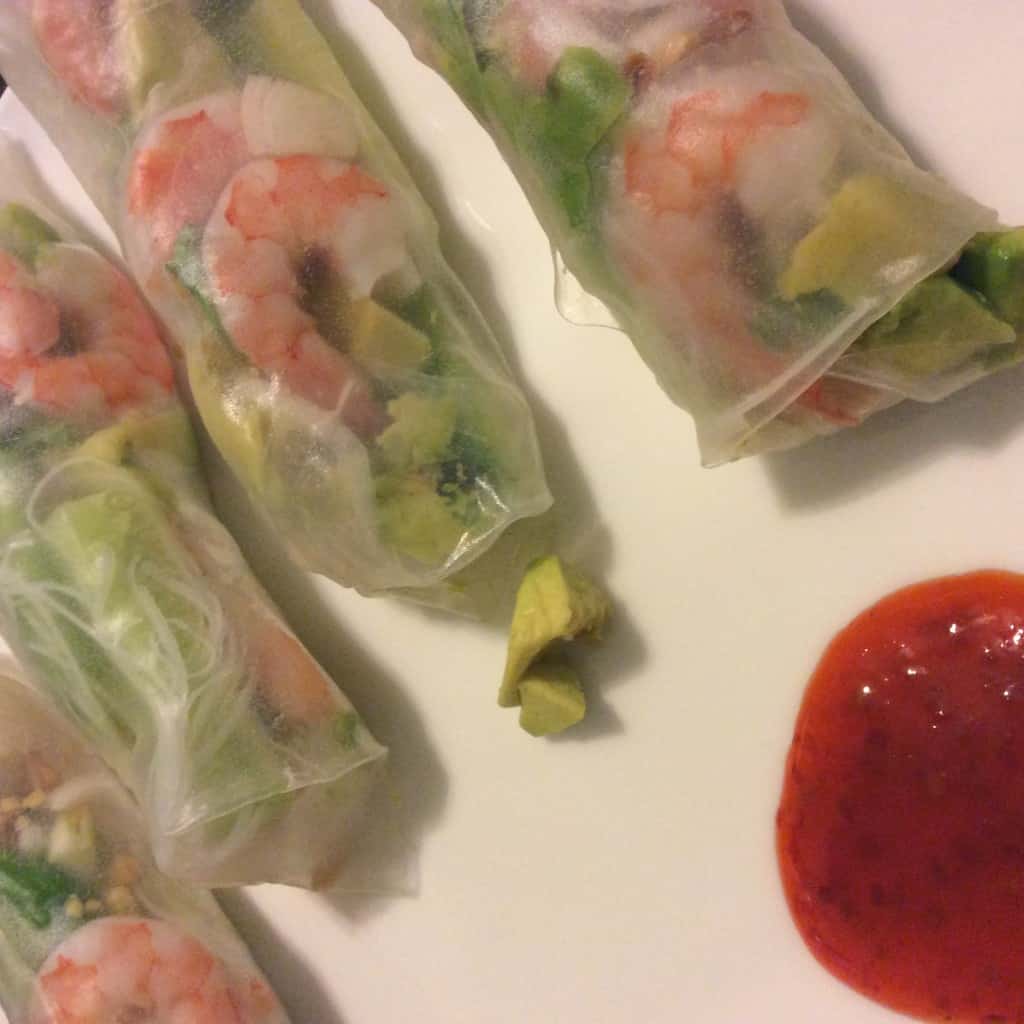 I used one green onion (they're huge!) in the shrimp spring rolls that I made on Tuesday night. Sean hates them so they are my go-to dinner when he has an evening work meeting or I am on my own for dinner. They also had rice noodles, shrimp, avocado, cucumber, crushed peanuts, fresh basil, and are dipped in sweet chili sauce AKA sugar heaven.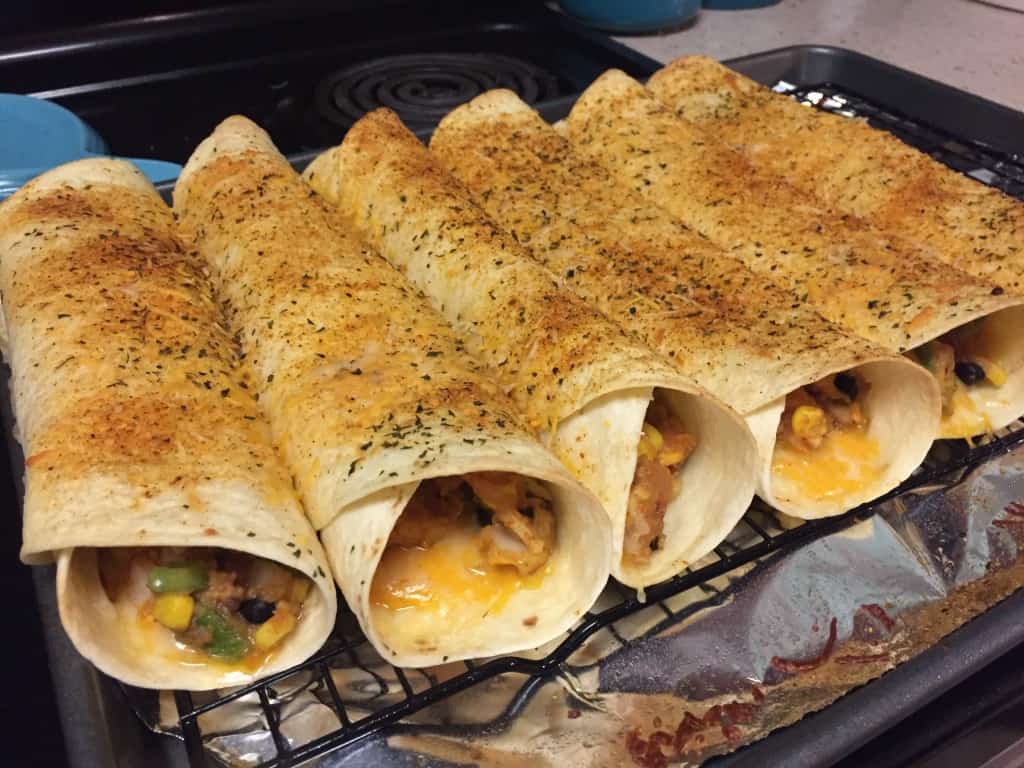 On Wednesday, I made one of my very favorite dinners, sweet potato flautas. I just realized that I have never blogged the recipe (!) so I will have to get on that already! They had sweet potatoes and peppers from this and last week's CSA box box in them.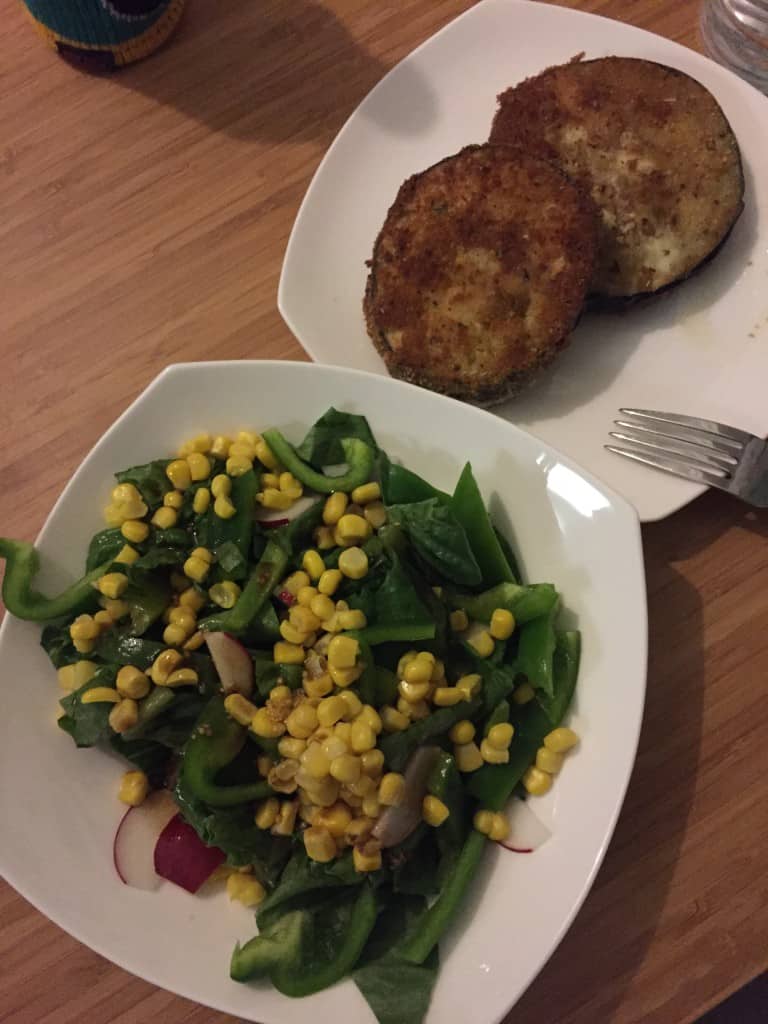 On Thursday, we made Sean's favorite pan fried eggplant. We served it with a side salad of the CSA lettuce, radish, half a bell pepper, and some left over corn. It was really filling and we had leftovers!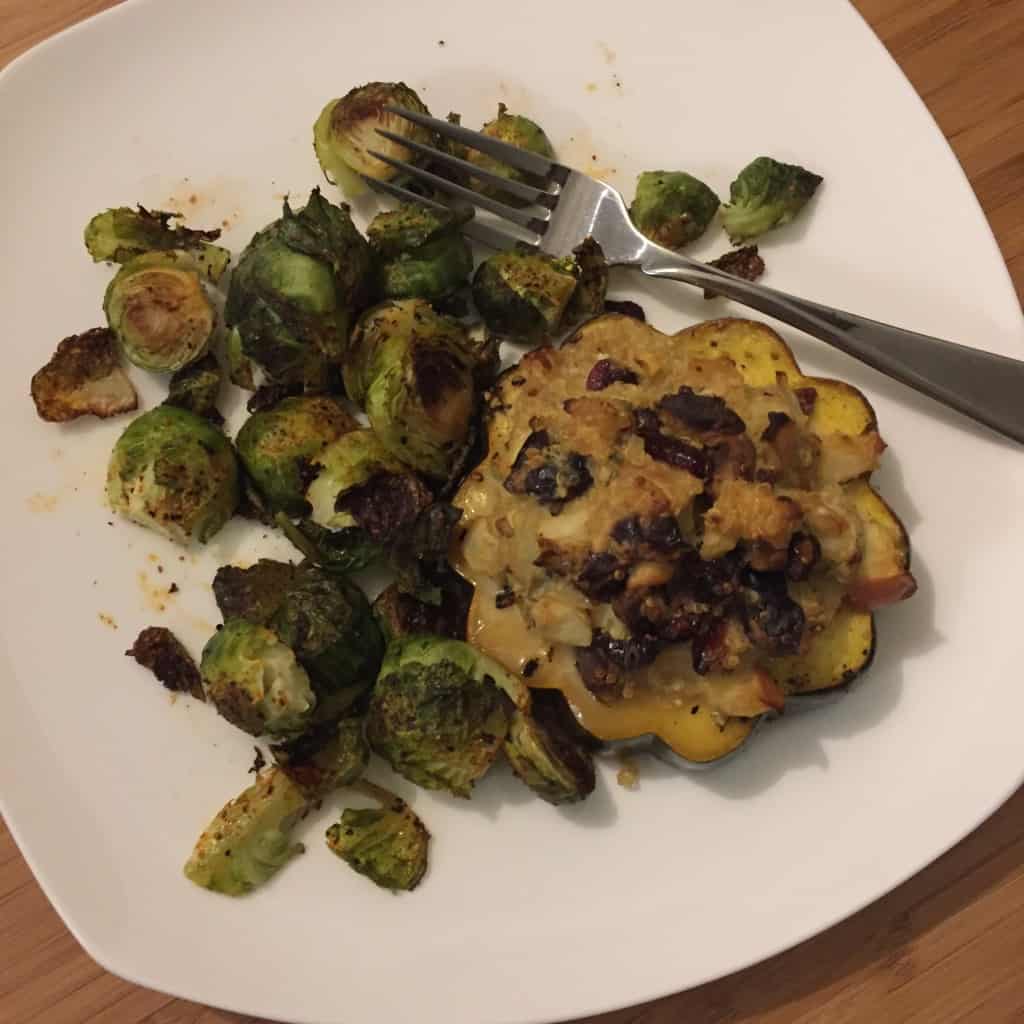 On Friday night, we had quinoa stuffed squash. I cut the acorn squash into rings and stuffed them with quinoa, caramelized onions and apples, pistachios, crasins, feta, and lots of goodness. They turned out really well and we had a side of my favorite, brussel sprouts.
On Sunday, we made a pepper-y pizza with bell pepper, jalepeno, banana pepper, and green onion, but I failed to get a picture, eek!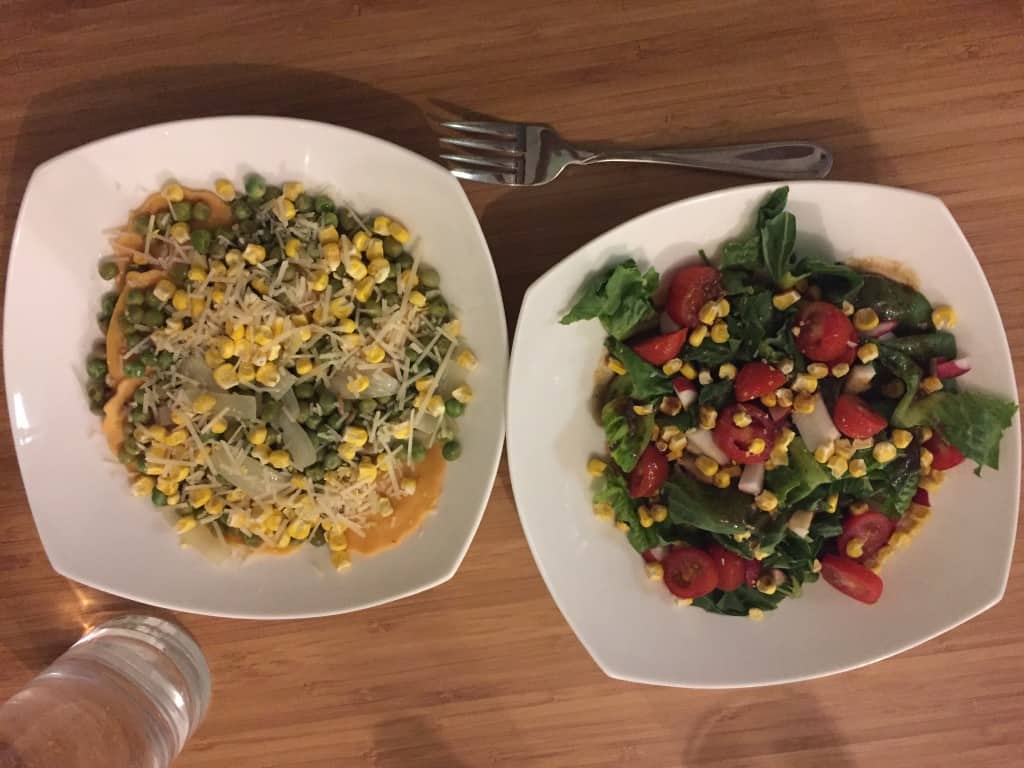 On Monday night, we had butternut squash ravioli with an ish ton of peas, onions, dried corn, and parm. I served it with a side salad including the lettuce from the box, a radish also from the box, some tomato slices, and dried corn.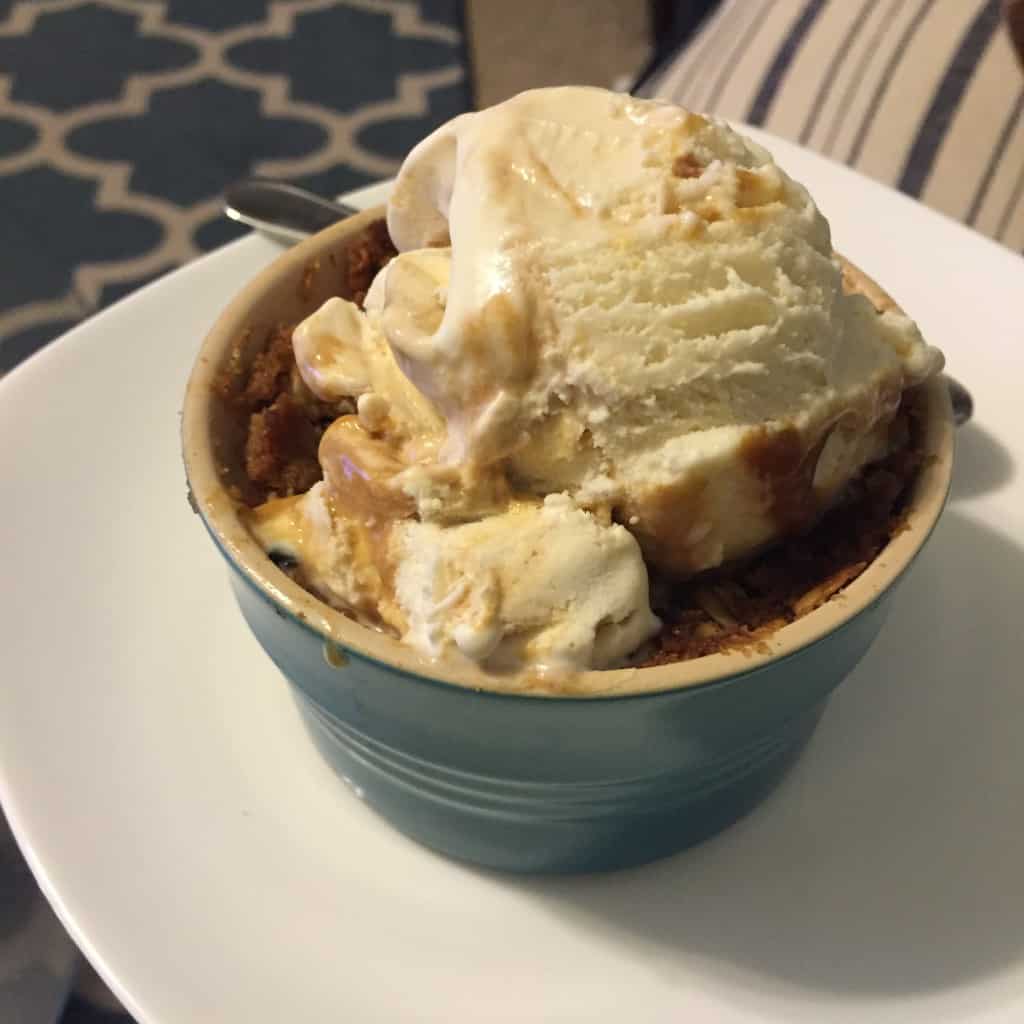 I used two of the remaining apples to make individual sized crumbles. They turned out great and paired perfectly with salted caramel ice cream.
We love fresh produce! Have you been cooking up anything new lately?