We are back this week to share the contents of our fourth CSA produce box. Our box comes from Gruber Farms and includes local and in season produce.
In case you missed it, here are weeks one, two, and three.
Once again, we have a video for you! This week we are focusing on some of the new produce that we received for the first time this week.
And here is what our box contained: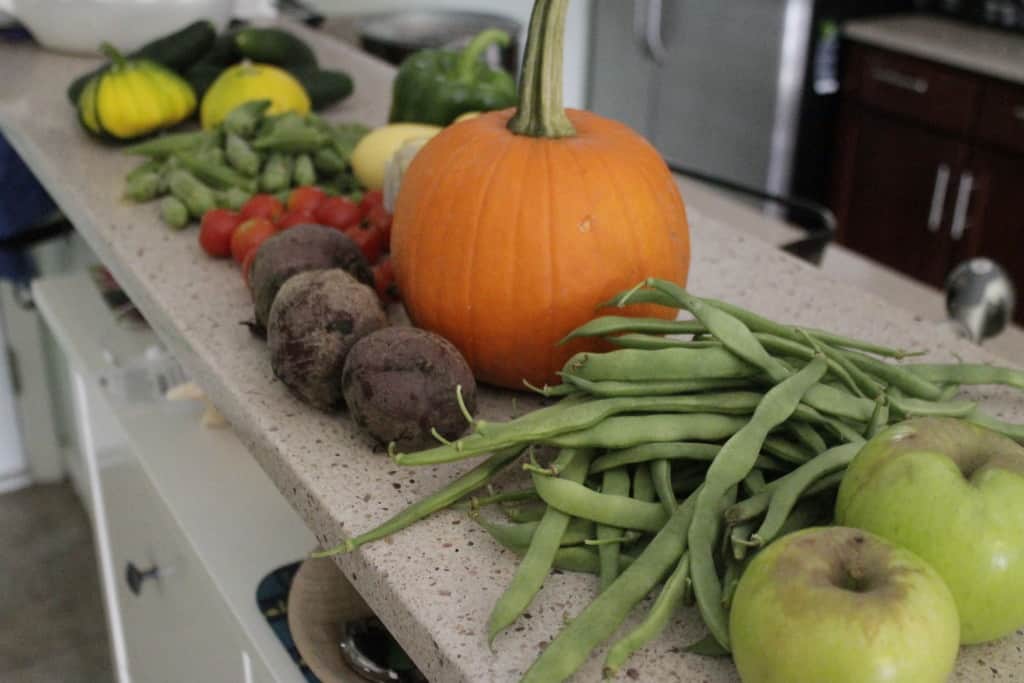 One medium pumpkin
Two patty pan squash
Two yellow squash
Two green apples
Five small cucumbers
A lot of okra
A lot of green beans
Cherry tomatoes
Purple muscadine grapes
One green bell pepper
Three beets
And here is what we did with it: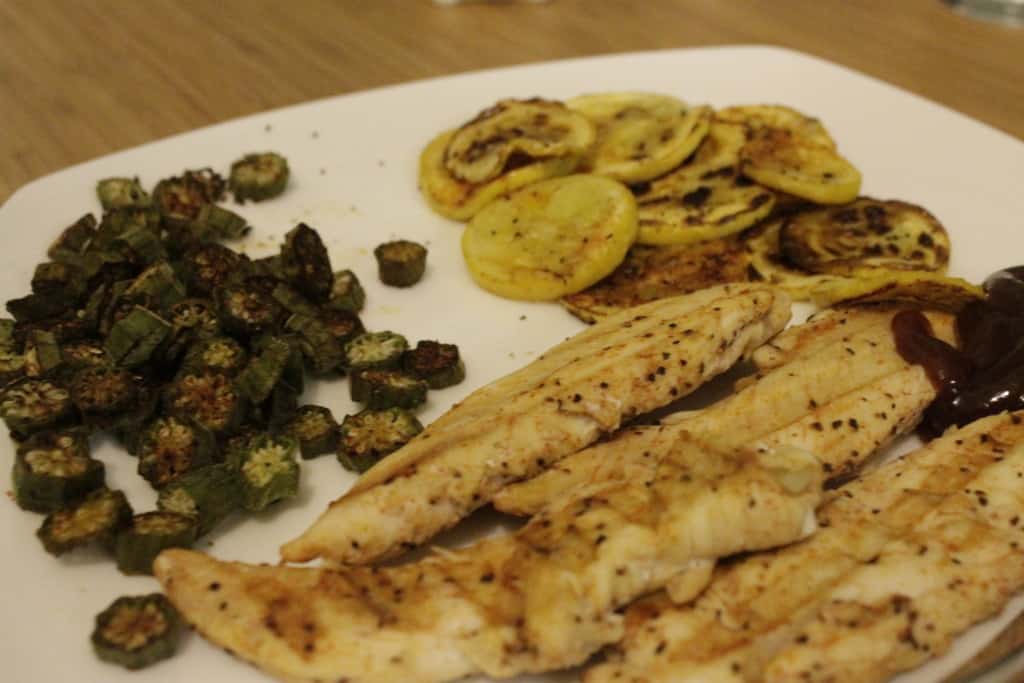 My latest unknown veggie philosophy is "just roast it". On Wednesday, I sliced up okra and yellow squash, sprayed them with cooking spray, seasoned with my favorite spice blend, and baked at 400 degrees for about 15 minutes. The okra got really crispy and the squash got great color. This was a simple and delicious way to cook the veggies! They paired great with grilled chicken.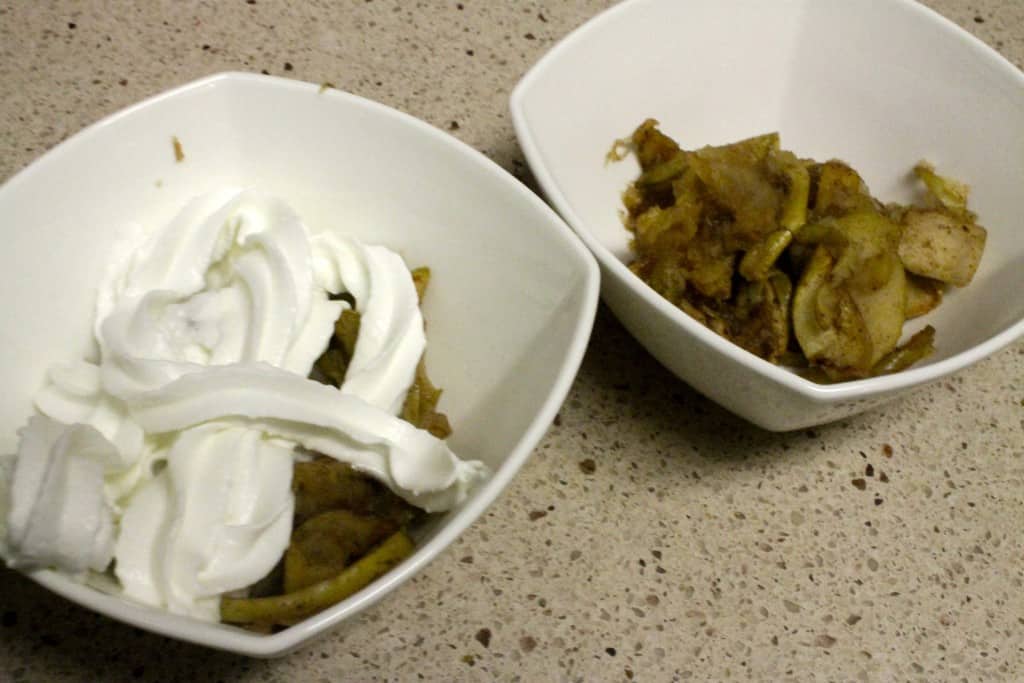 I baked the apples that same night. I sliced them thinly, put in  a glass pan with brown sugar, cinnamon, and allspice, and baked for about 20 minutes at 400 degrees, stirring twice. They turned out so delicious and were great with a squirt of Redi wip.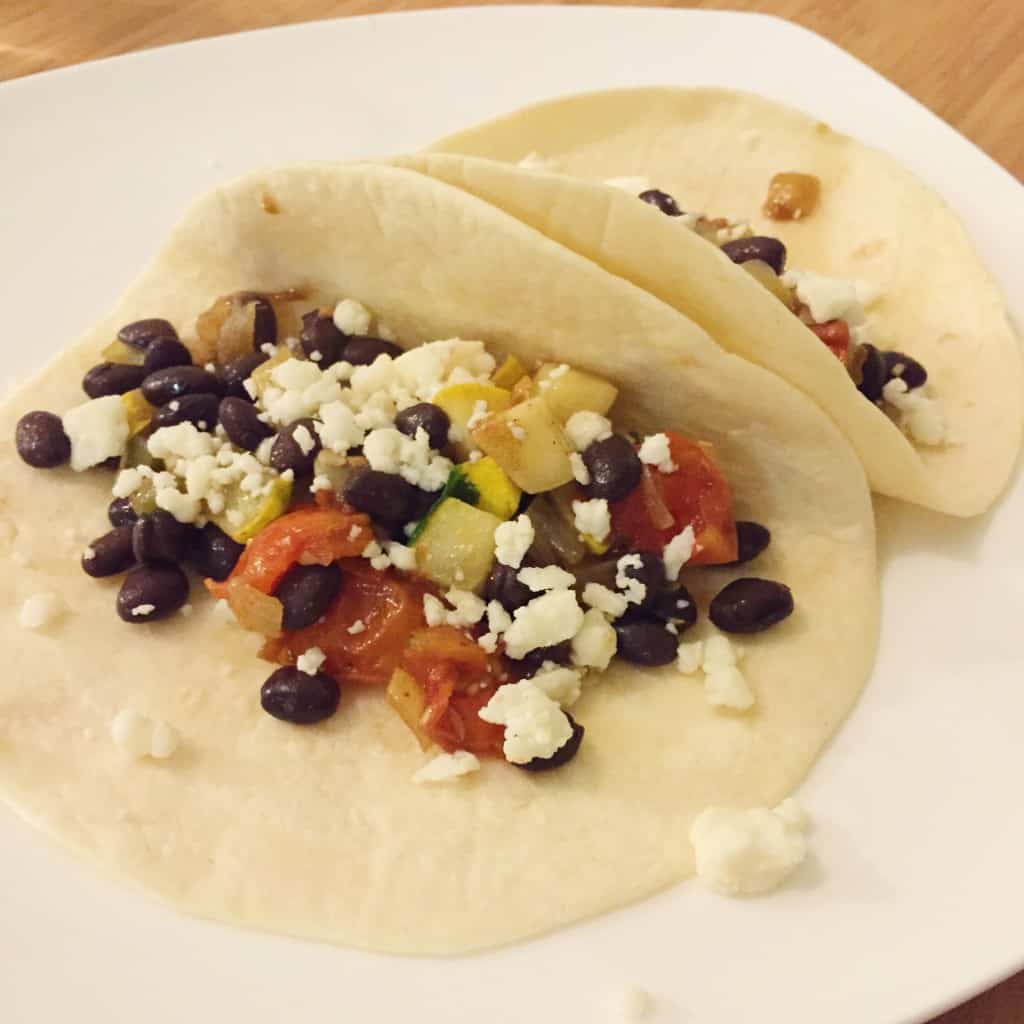 On Thursday night, we made all-veggie tacos with patty pan squash, onion, tomato, cilantro, jalapeno, and black beans. These were flavorful and delicious – we didn't miss the meat at all! We will be sharing the recipe very soon.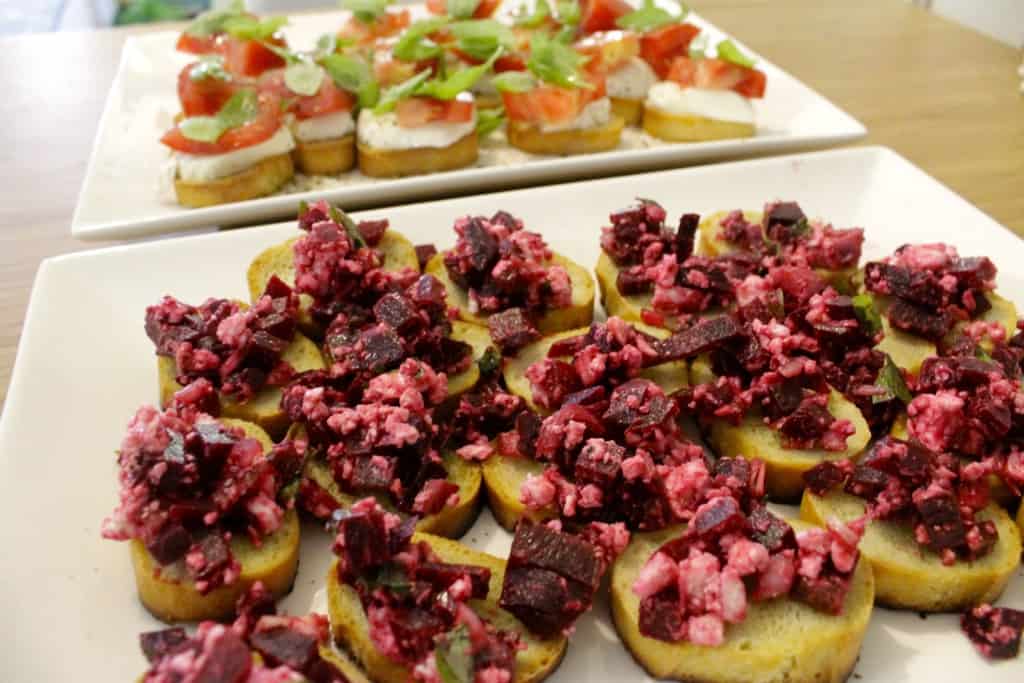 We boiled the beets and used them as a tomato-replacement in a simple bruschetta. This is one of my favorite appetizers and we will be sharing the recipe soon. We split a baguette between beet bruschetta and caprese bites and enjoyed them both during Sunday's Panthers game.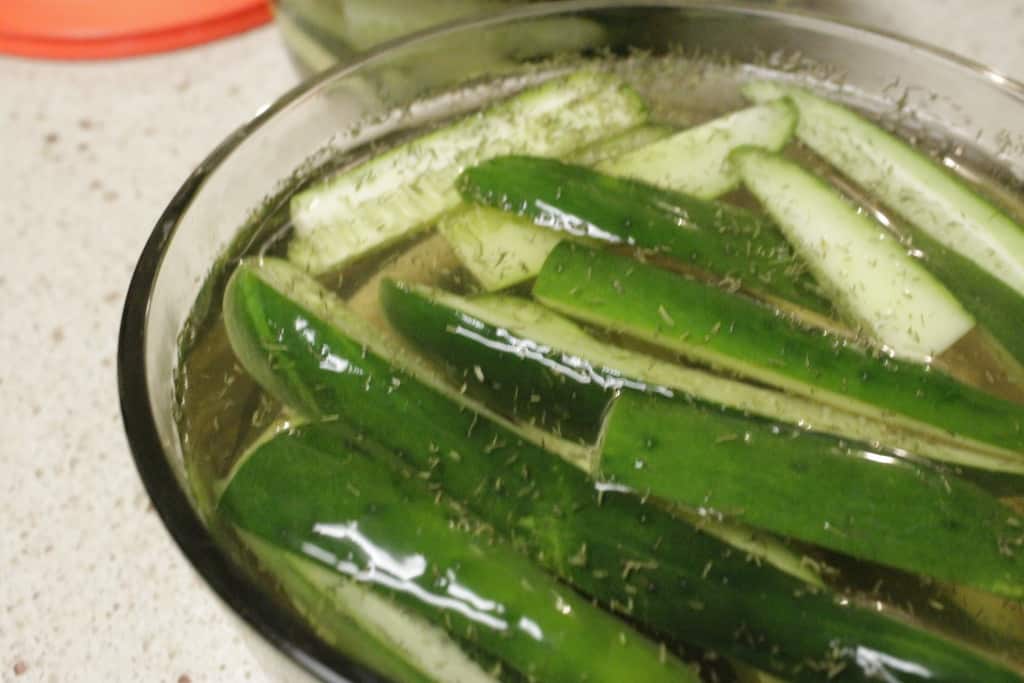 I have been wanting to try to make pickles for a long time. Since we got so many little pickles this week, I decided to finally do it! This is another recipe that I will be sharing soon – I am so excited about them!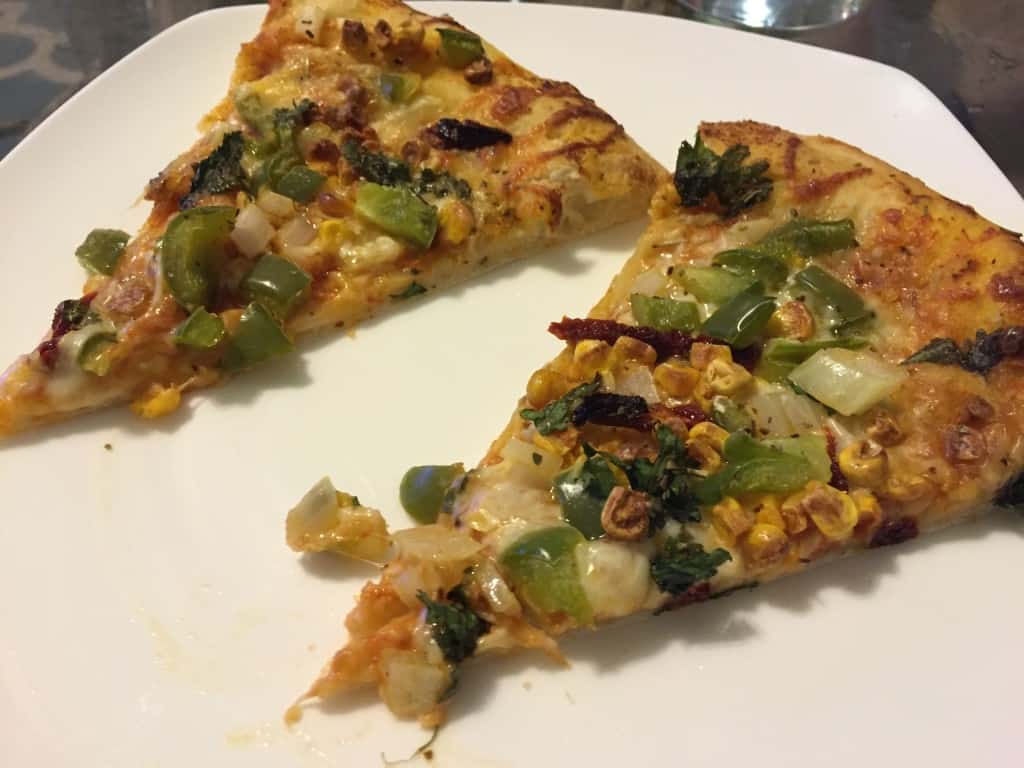 We continued our Sunday tradition of homemade pizza. We topped this week's with sundried tomato, onion, cilantro, corn, the green bell pepper from our box, and shredded cheese.
Sean ate the grapes as a snack on his work from home day & dipped the green beans straight into hummus at the office – yum!
We hope that you are enjoying these recaps! We will be back again next week!