Hey everybody! We're already at week 11 of our Fall CSA produce boxes from Gruber Farms! It's actually kind of sad because we really look forward to the surprise of fresh, local, organic veggies every week delivered right to work.
In case you missed it, here are weeks one, two, three, four, five, six, seven, eight, nine, and ten.
We once again have a video of us going through our box for you:
Here is what we got this week:
collard greens
red leaf lettuce
radishes
yellow squash
broccoli
carrots
leeks
cucumber
tomato
green pepper
apples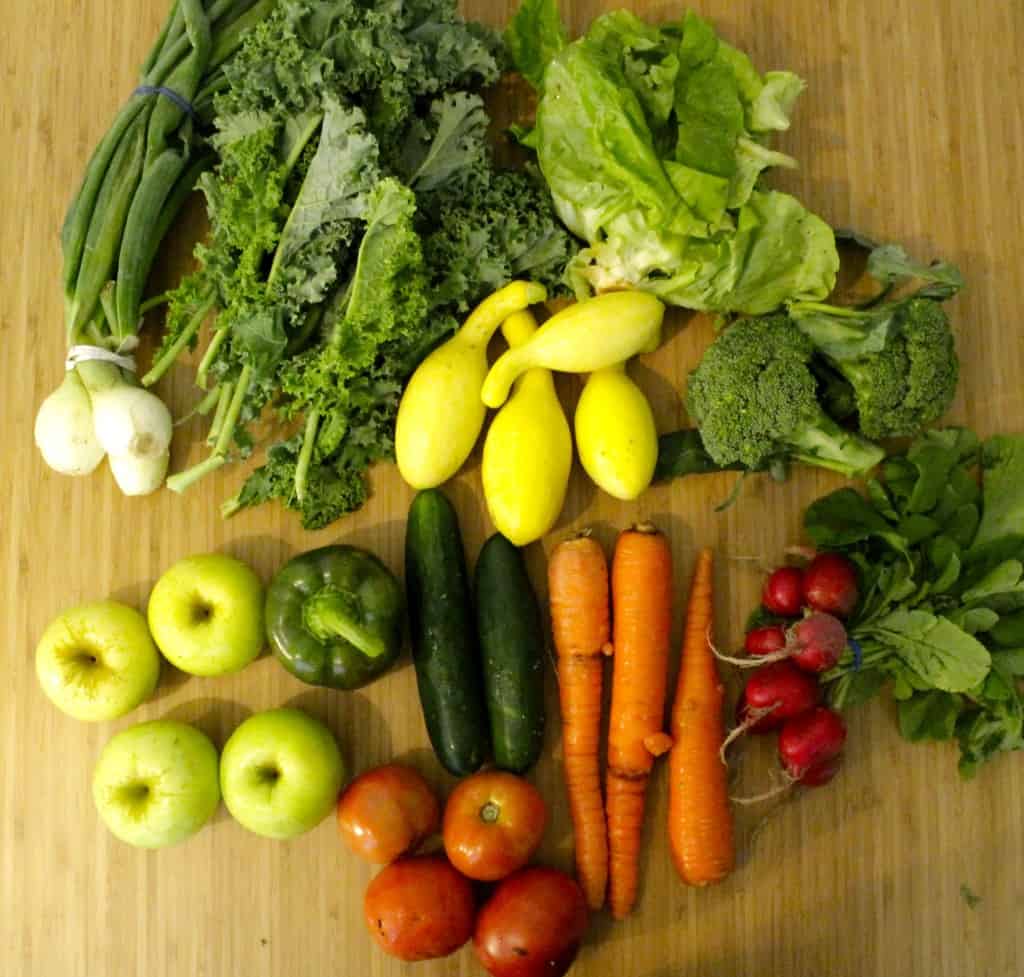 And here is what we did: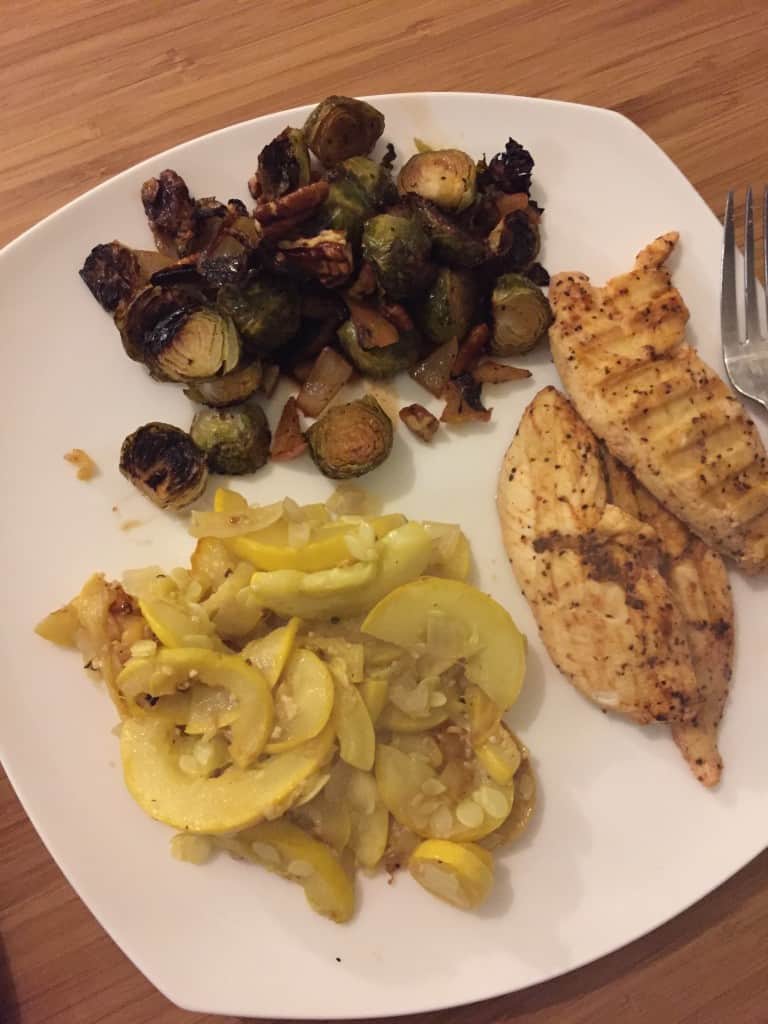 We sautéed the yellow squash with onions and garlic to make them soft and served them with brussels sprouts (not from the box) and grilled chicken with our special magical spice blend.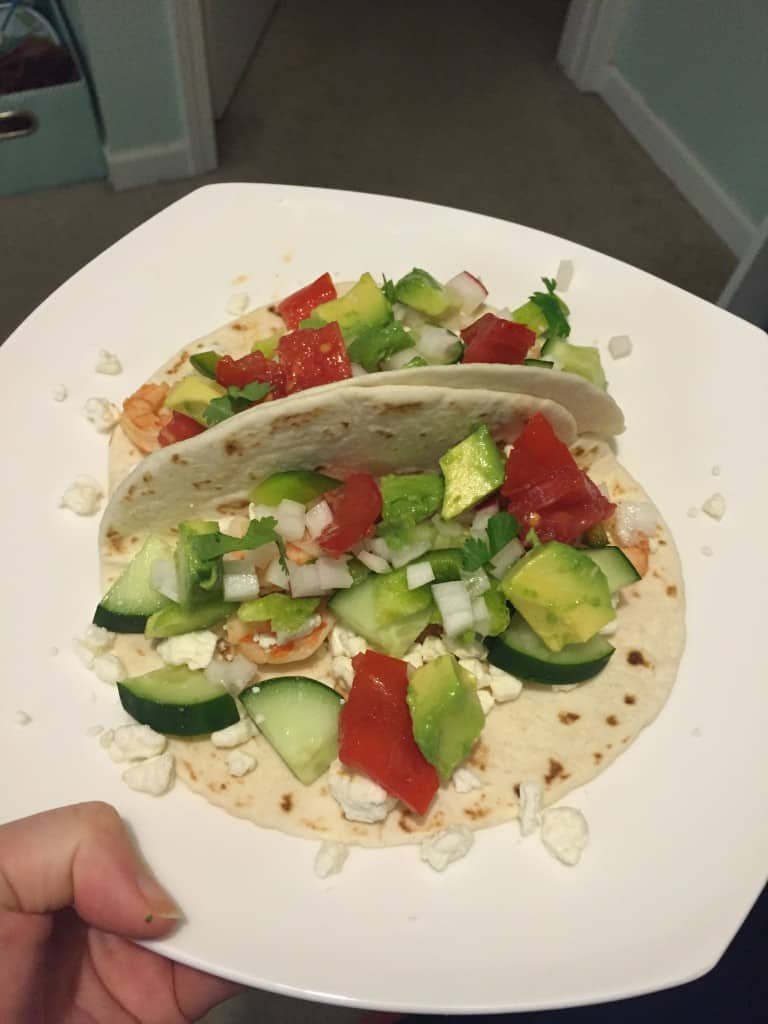 On Taco Thursday, we diced up the cucumber, a tomato, some leeks and shredded red leaf lettuce as toppings for our shrimp tacos. Adding some avocado and feta and man, this is a light and refreshing way to have tacos.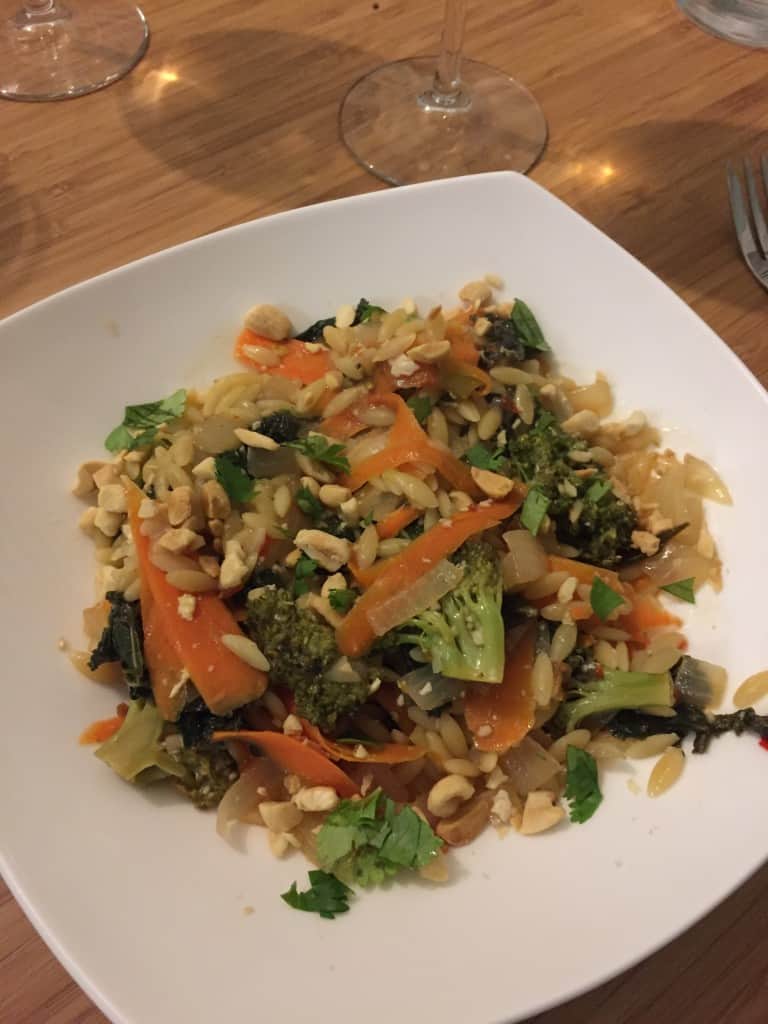 One of the more unique things we did this week was to make a really great Asian stir fry! Here, we cut up the broccoli into small florets, shredded the carrots with a peeler, added onion, cilantro and Thai chili sauce to some cooked orzo pasta, topped with crushed peanuts and enjoyed a delectable stir fry dinner!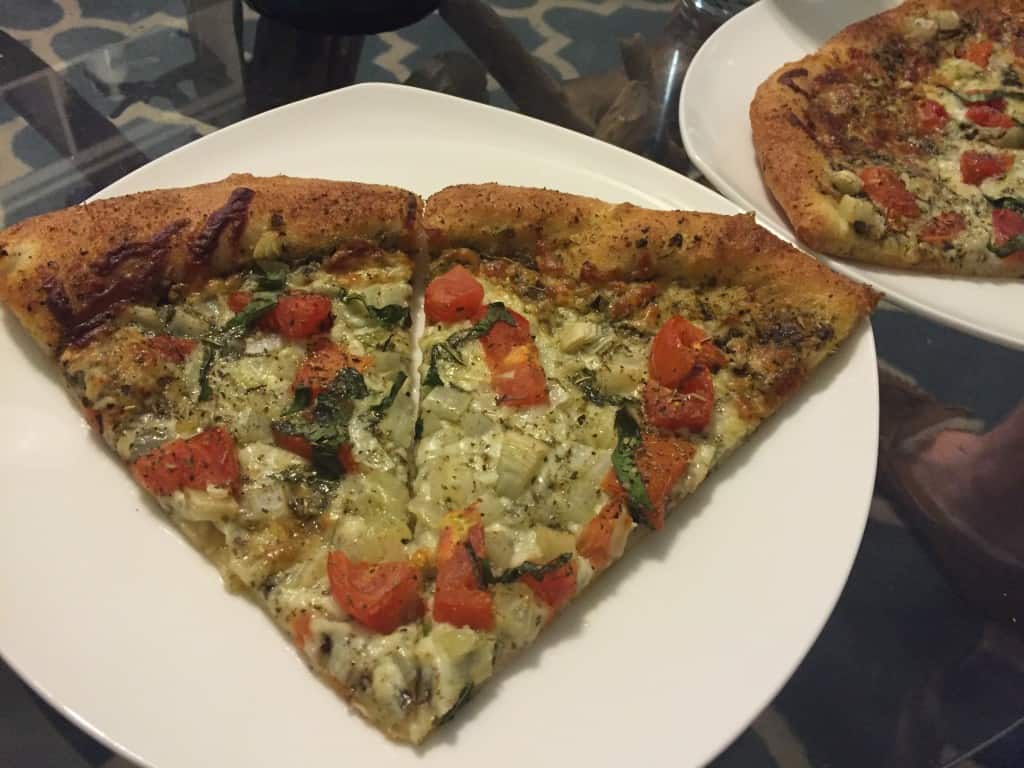 As usual, on Sunday night, we crafted a homemade pizza, where we used the remainder of the tomatoes and paired them with onions, fresh basil, mozzarella and pesto to make a great tasting pie!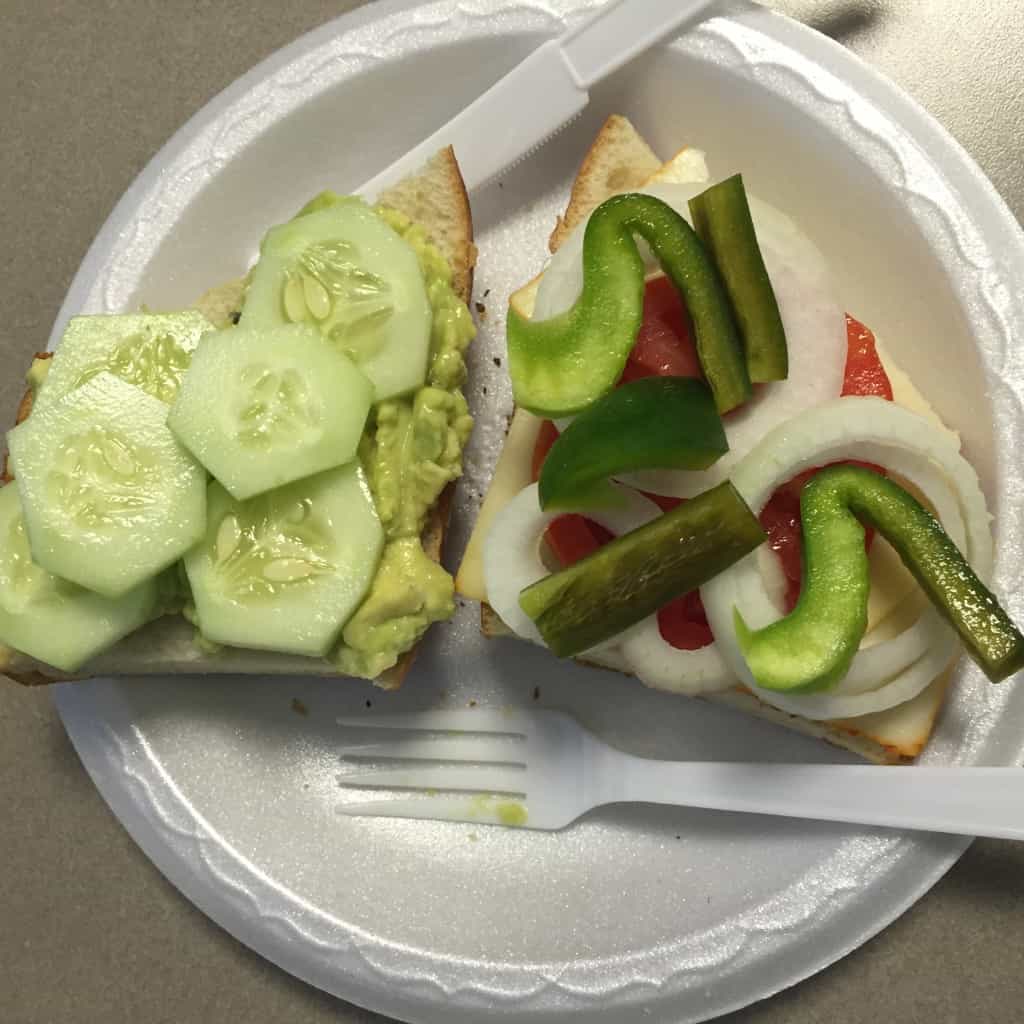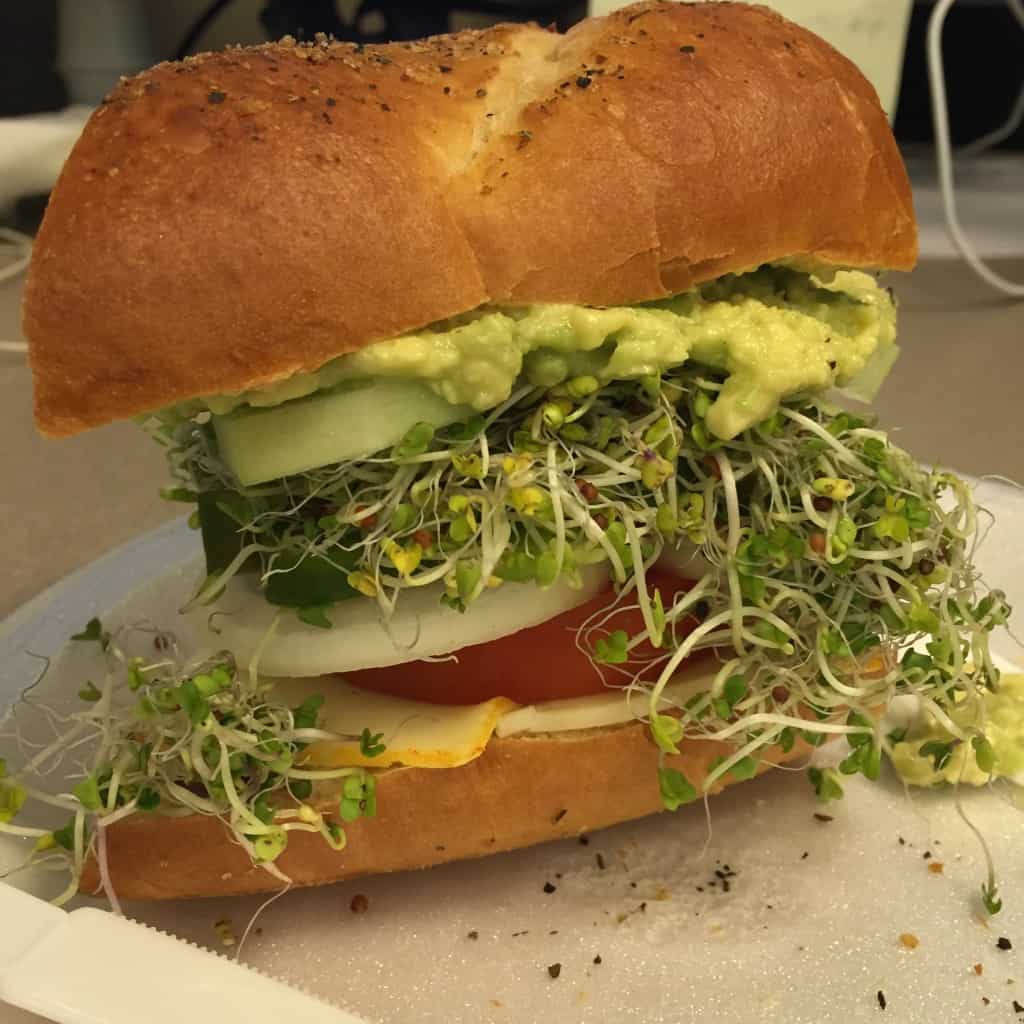 I made some delicious veggie sandwiches for lunch a couple of days with the tomato, cucumbers and slices of leeks, along with muenster cheese, avocado and bean sprouts. Anyone that says you have to have meat in your sandwiches is wrong. This is so tasty and perfectly filling.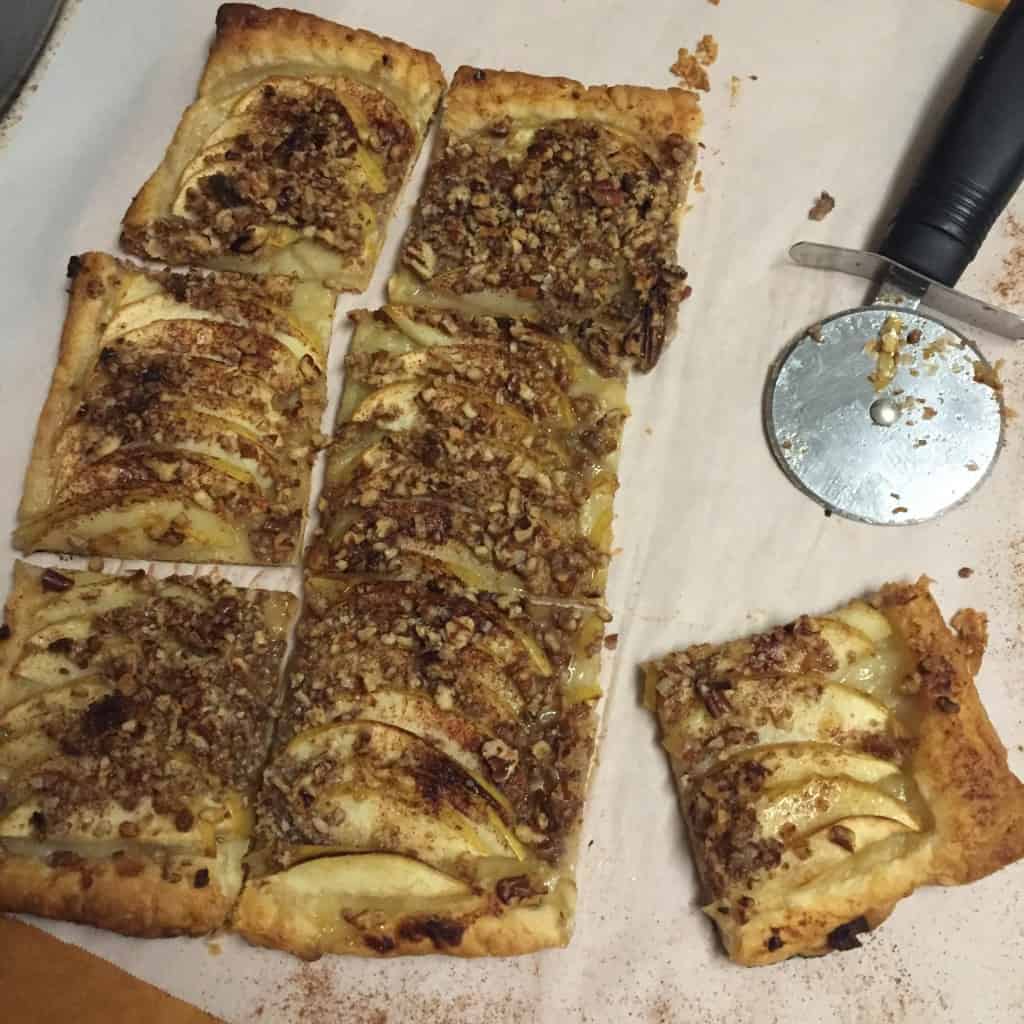 The coolest thing we did was to slice the apples and make a dessert pizza! We took two of the apples and put them on puff pastry dough, brushed with butter, and topped with cinnamon and crumbled pecans. This was a great fresh and decently-healthy dessert to end the night!
I can't believe that there is only one box left! We are really going to miss this weekly treat.