Hey everybody! It's the final week of our Fall CSA produce boxes from Gruber Farms! *insert sad face with a tear here* This has been a really awesome adventure for us to get fresh, local, organic veggies every week delivered right to Morgan's office. We've enjoyed learning how to use produce that we never would have picked up at the store before. Now, as Gruber Farms goes on a winter hiatus, we'll have to pick some of the recipes we've created in the past three months and keep trying new things.
In case you missed it, here are weeks one, two, three, four, five, six, seven, eight, nine, ten and eleven.
We once again have a video of us going through our box for you:
Here is what we got this week: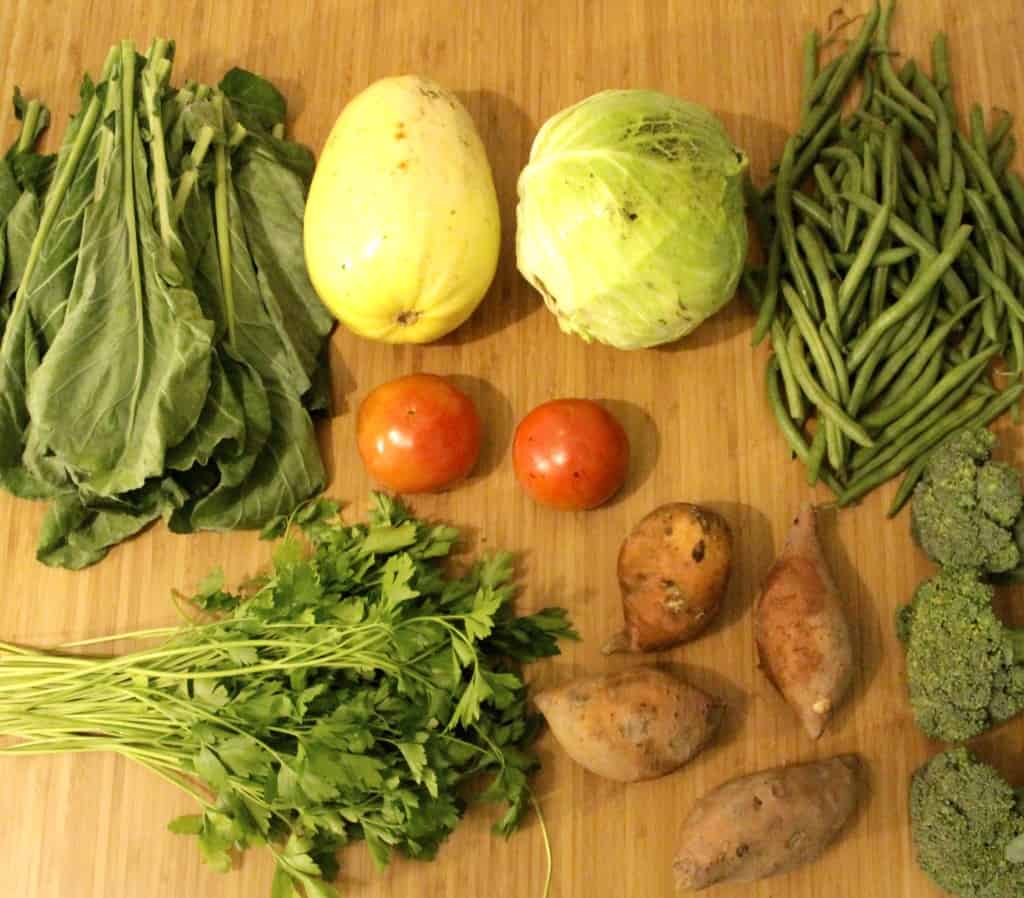 collard greens
spaghetti squash
cabbage
green beans
tomatos
parsley
sweet potatoes
broccoli
And here is what we did: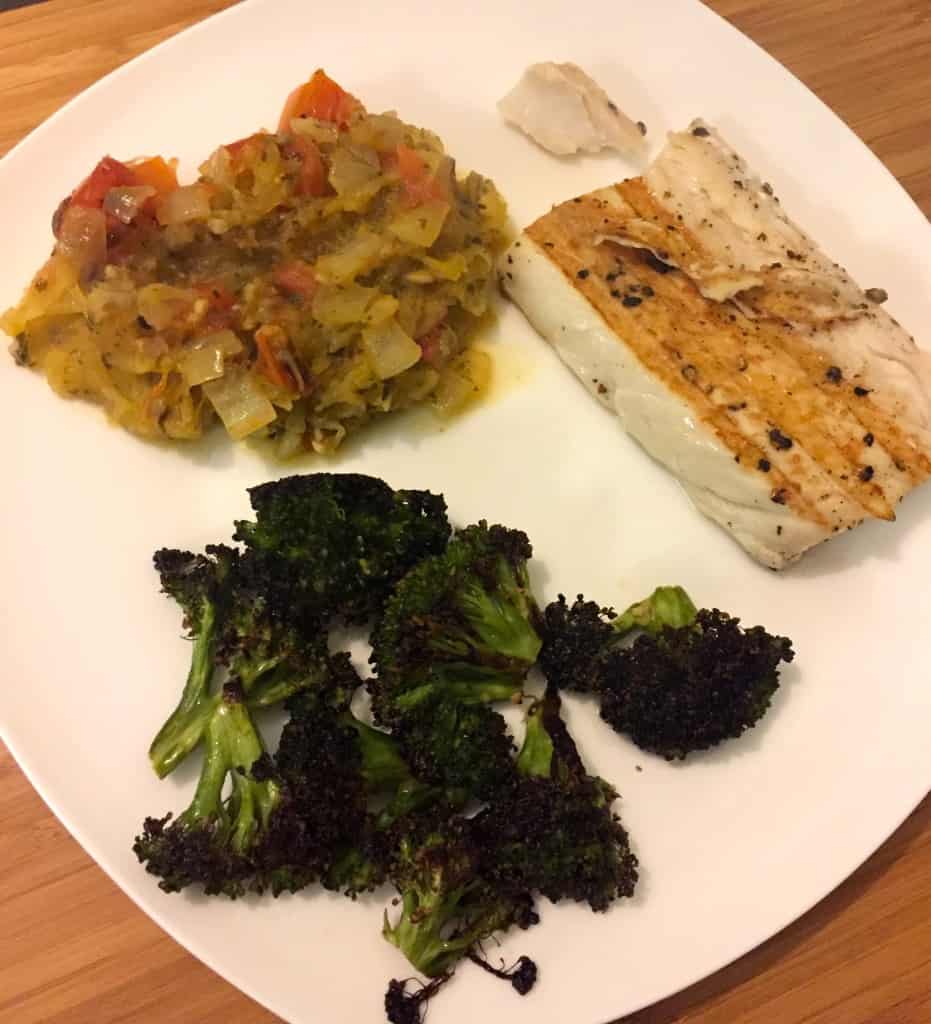 Early in the week, we made a delicious dinner with mahi mahi, roasted broccoli and a spaghetti squash mixture with tomatoes. We roasted the spaghetti squash in rings and then tossed it with tomatoes, onion and pesto. It was fantastic.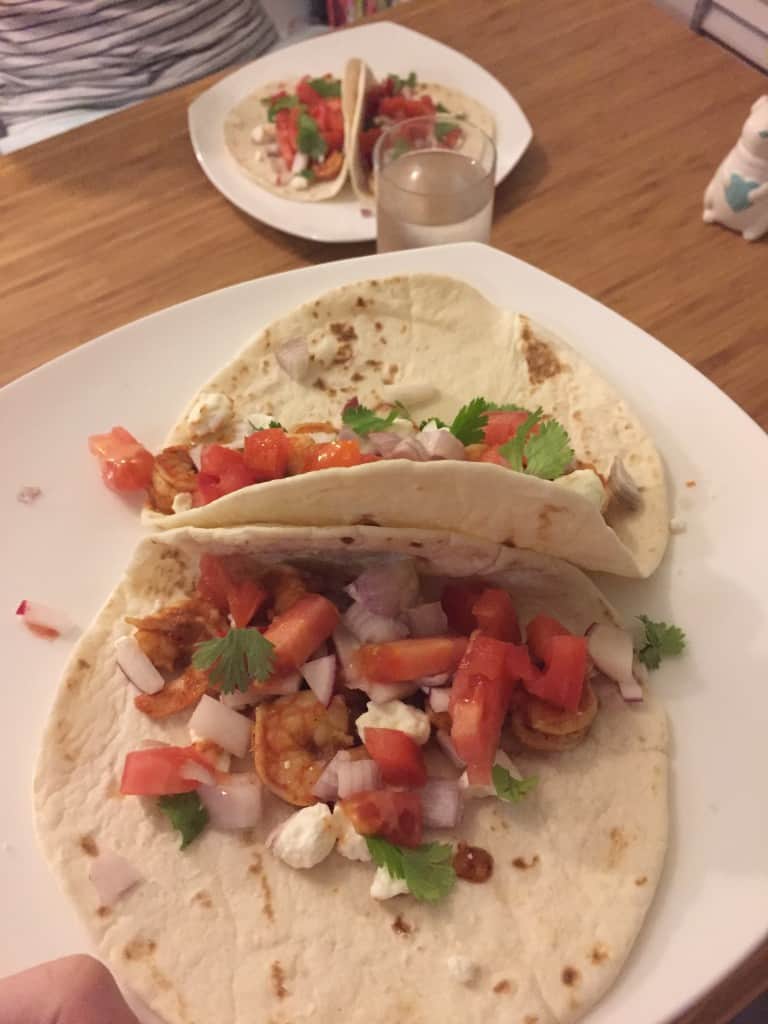 We diced up the other tomato for our shrimp tacos, making them California style with shrimp, tomato, cilantro, shallots and feta. Very fresh and a way to eat tacos without feeling bad about it.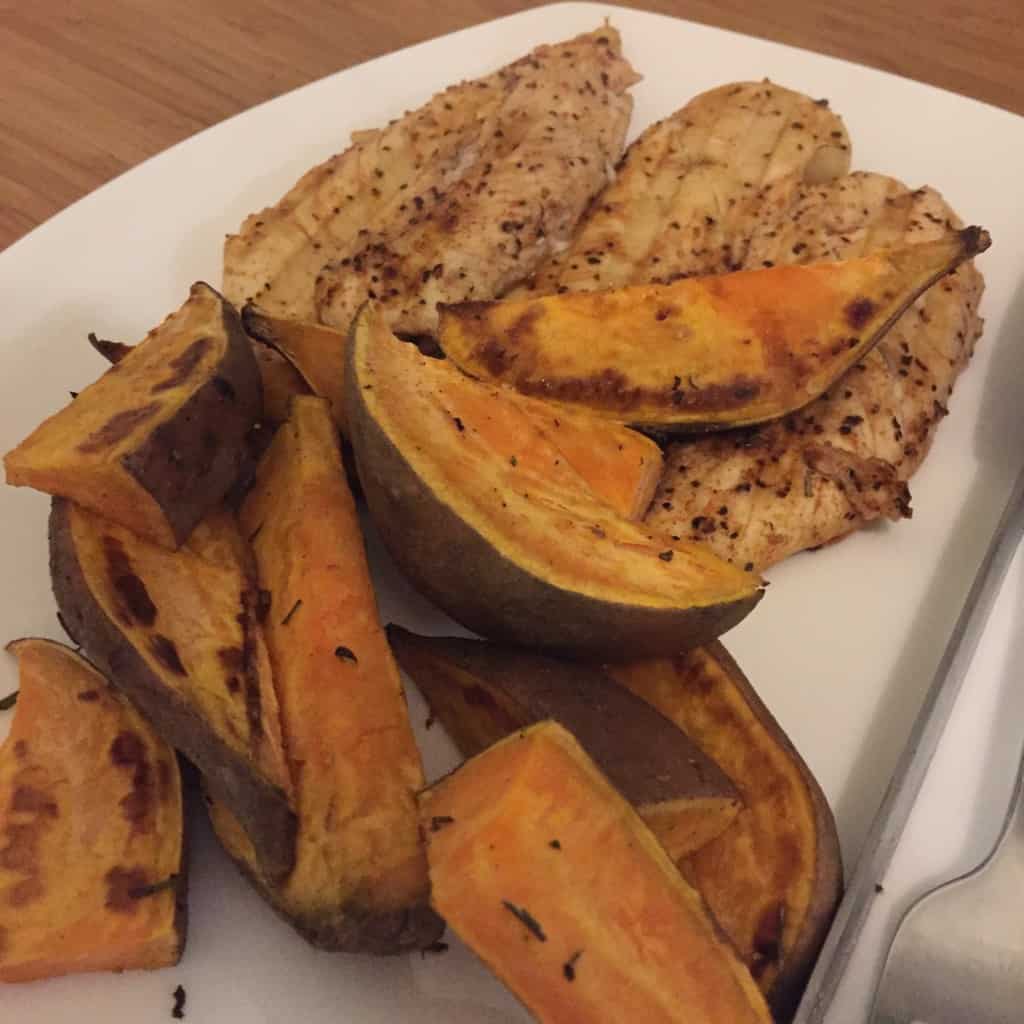 We cut the sweet potatoes and tossed them with oil, salt, pepper and rosemary. We baked them and served them as sweet potato fries with grilled chicken. We didn't have a green veggie on this plate because it was a quick meal 🙁
The collard greens and green beans we served up with our personal Thanksgiving dinner that we did together at home. We're heading to Morgan's family tomorrow for real Thanksgiving, but we had one of our own at home. Check out the blog tomorrow to see what we did with these greens and lots of other great items!
This has been a really fun three months for us with getting fresh veggies every Tuesday, but now we'll have to wait for a few months before we can start the spring CSA. We love this, and it has been a great way for us to support a local farm. We really hope that you have enjoyed watching our weekly videos too and we hope to start more video initiatives soon!