We do pretty much everything on the internet now. I've chosen my glasses from Warby Parker, Morgan bought a car from Carvana and so much more. I wear contacts every day and recently started having issues with my regular monthly lenses. Turns out, I had micro bumps on the inside of my eyelid and that was causing me to have issues with my monthly lenses. My doctor suggested I switch to daily lenses. I really didn't want to because I thought they were too expensive. Then I found Hubble Contacts and realized that they were really obtainable. After wearing them for a month now, here's my verdict.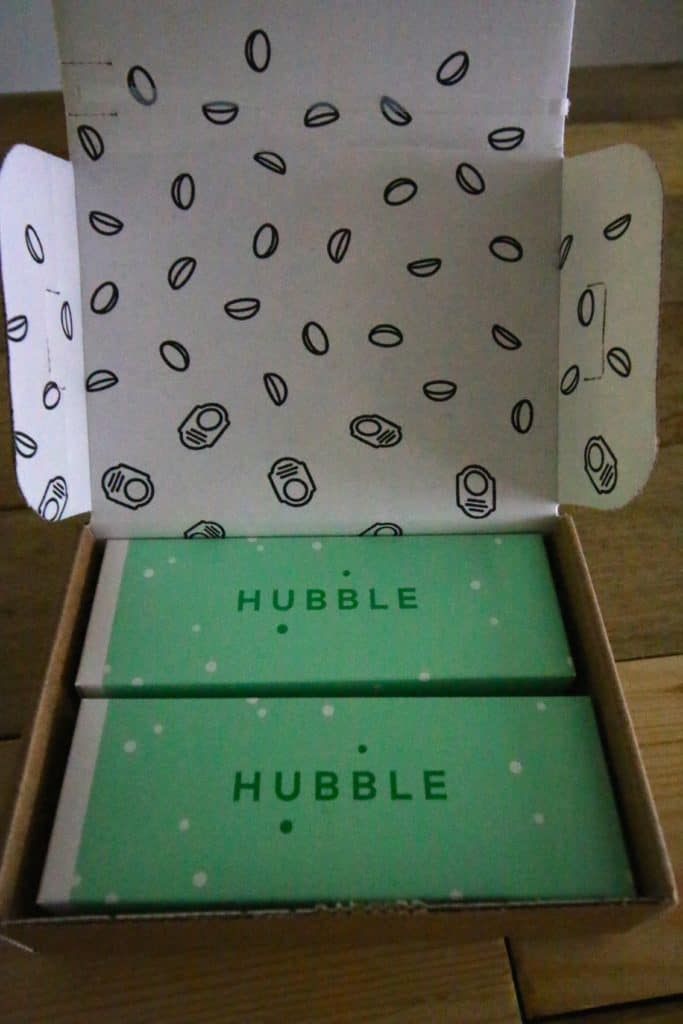 First off, a box of Hubble contacts is only $30 compared to around $60 for the ones I was recommended by my eye doctor. Literally half the cost. Even better when I found out that you get a free box of 15 contacts for each eye when you sign up as a trial. All I had to do was cover $3 shipping.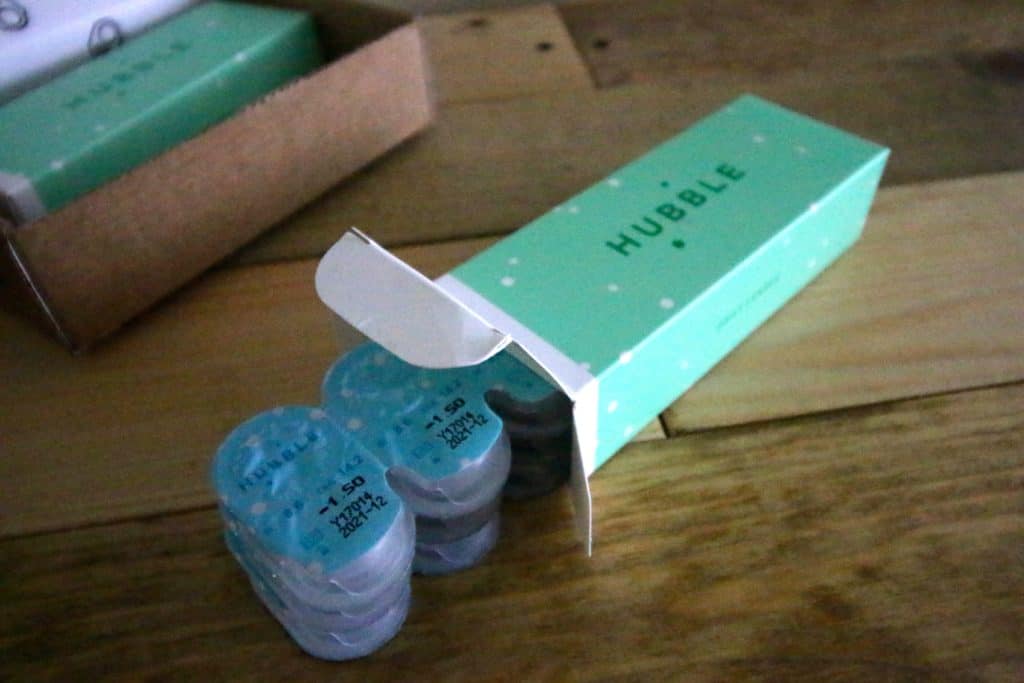 The lenses come in a very compact shipping box and container box. I was amazed. I had been given a trial pack of lenses from another company and they were in a bigger box with less lenses. How did Hubble do it? I nerdily examined the box and lenses and realized that they designed the individual lens cases to interlock with each other, meaning they can stack four rows of 10 lenses all in and on each other. That really helped my anxiety over the though that I would be wasteful by using dailies and throwing these packs away every day.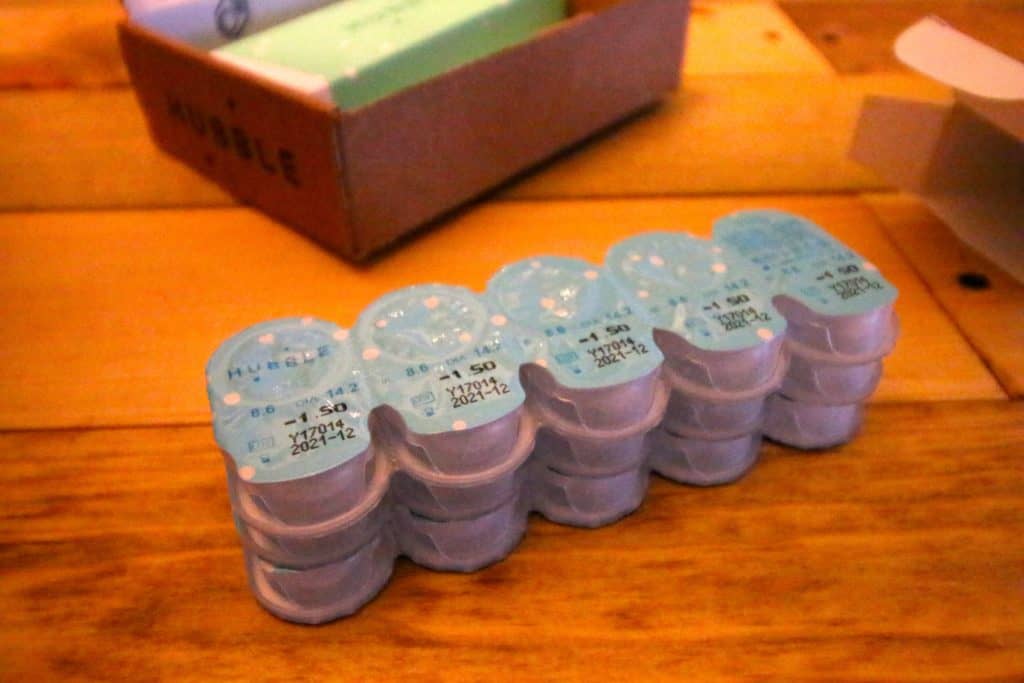 Finally, Hubble daily lenses feel much sturdier than the other ones I tried. They feel almost as thick and sturdy as my old monthly lenses. The other brand I tried occasionally ripped and always turned inside out before I would even get them in my eyes. Hubble lenses feel sturdy, but are thin, so I haven't had any problems with my little micro eyelid bumps.
So in the end, I'm loving Hubble Contacts. They are an automatic monthly shipment of 30 lenses, so I never run out, but I can cancel anytime. I think these lenses are working well and plan to keep using them through this crazy allergy season and I think you should too!
This post was not sponsored by Hubble. I just wanted to give my honest opinion about these lenses and try to try to help you out!