This shop has been compensated by Collective Bias, Inc. and its advertiser. All opinions are mine alone. #DipintoMeze #CollectiveBias
Summertime means lots of cookouts and pool parties. While the star of the party might traditionally be the burgers or the 'que, the appetizers are important, too! Tiny bites that you make in advance keep your guests happy and can cut down on the amount of meat that you need to buy.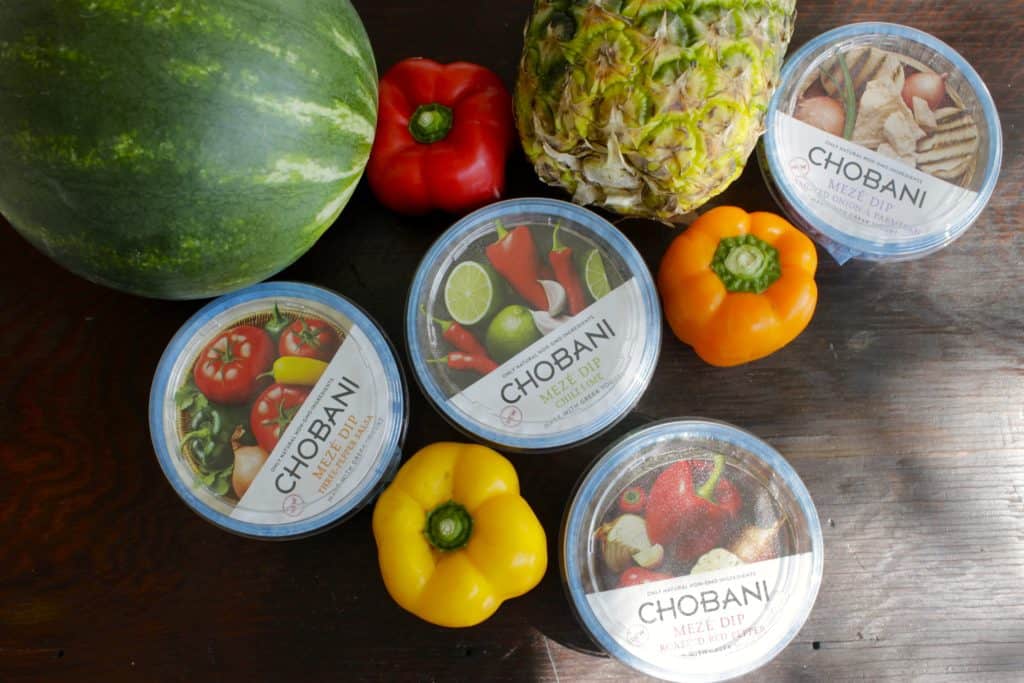 We love serving dips. Sometimes we make dips, but we have found that many store bought dips are just as delicious as our homemade versions. We recently discovered Chobani Mezé™ Dips and were really impressed by the taste and the fact that they are made with greek yogurt. These dips combine delicious Chobani Greek Yogurt and real vegetables, are made with only natural and non-GMO ingredients, and don't sacrifice taste for a nutritious option to serve your guests (and yourself). Not only are they tasty, but Chobani Mezé™ Dips have better nutritionals than the leading hummus: 80% less fat and 65% fewer calories. CHOBANI MEZE™ Greek Yogurt Dip: 1g fat, 25 calories; leading hummus: 5g fat, 72 calories per 2 Tbsp serving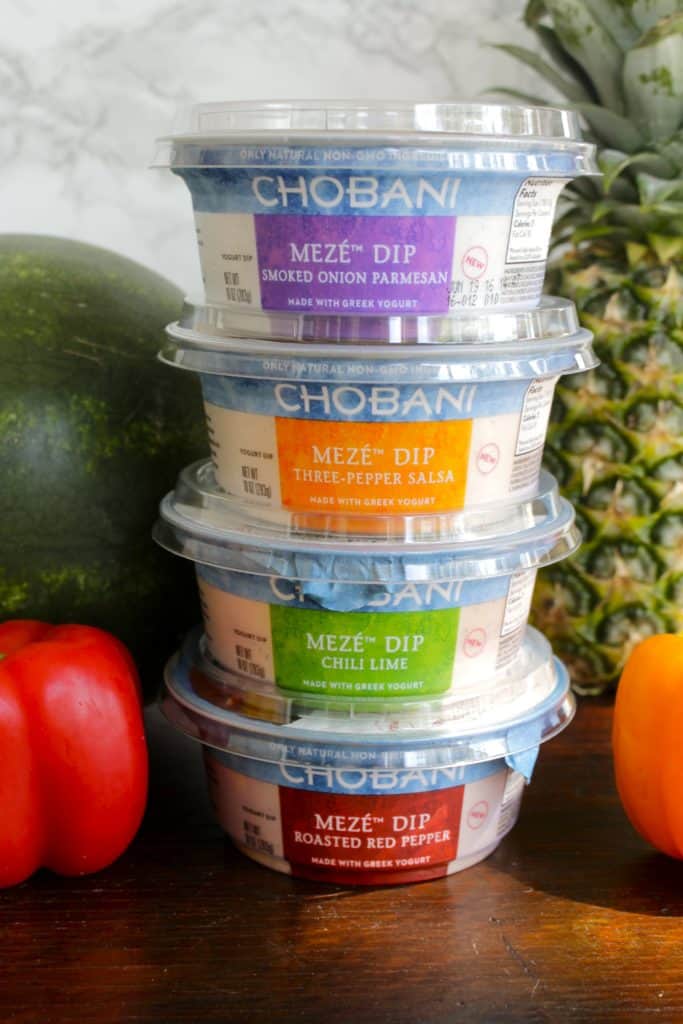 Chobani Mezé Dips comes in 4 globally inspired flavors in 10oz sizes:
Roasted Red Pepper – a sweet and slightly hot, mix of roasted peppers
Three Pepper Salsa – a light blend of green peppers, chili peppers & jalapeno peppers with herbs
Smoked Onion Parmesan – rich mix that combines bold onion flavor with nutty parmesan
Chili Lime – a tangy blend of lime and light spice, with ranch-style herbs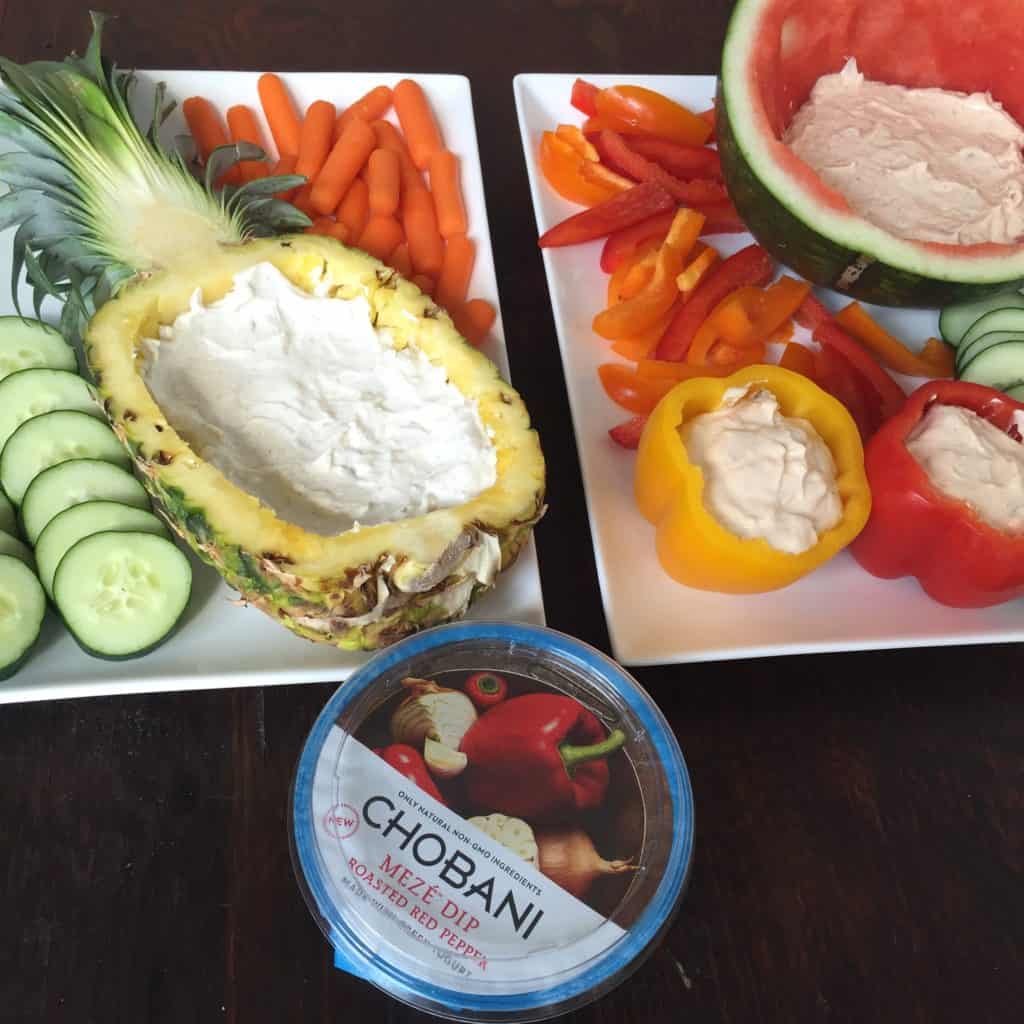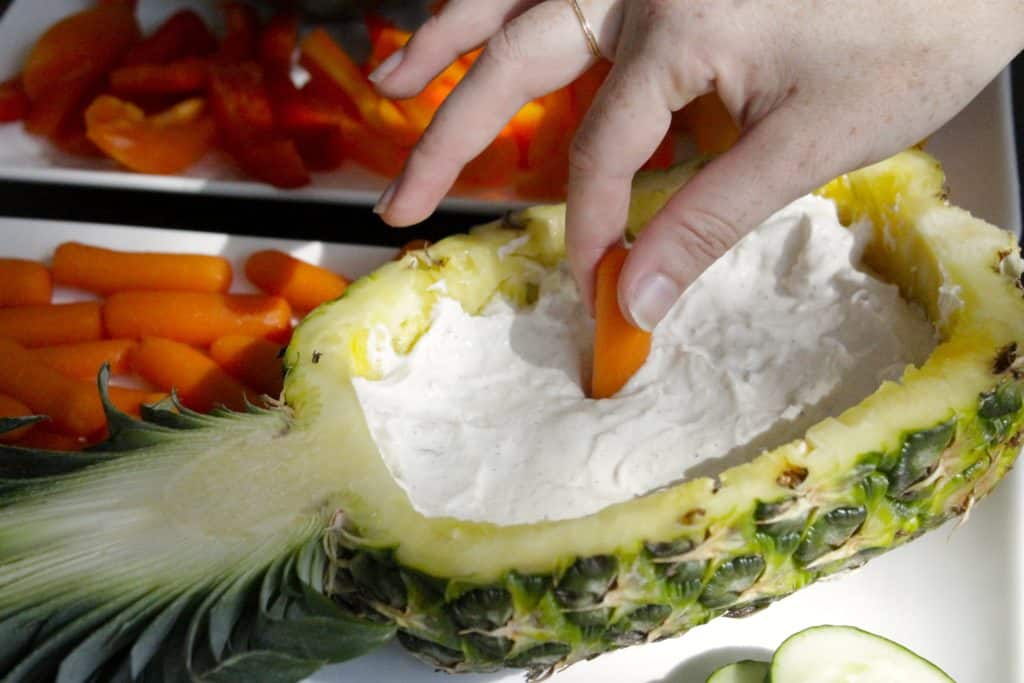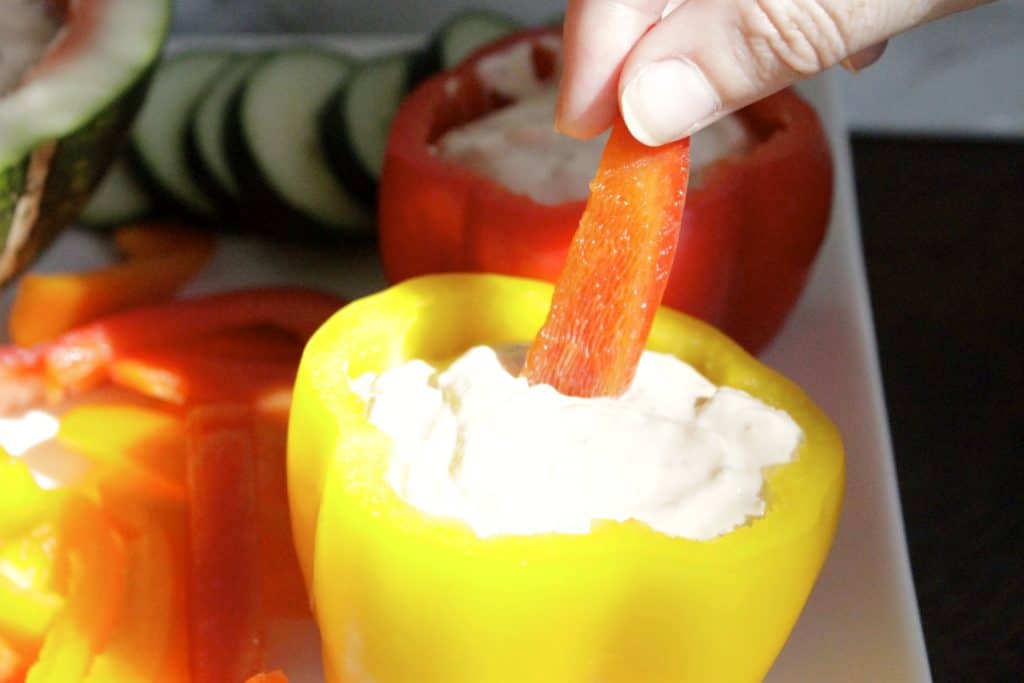 The trick to making a store-bought dip party worthy is to serve it in fun DIY dip bowls. Fiesta ware is great, but today we are talking fresh fruit and veggie bowls! We recently picked up a small seedless watermelon, a pineapple, and some bell peppers that we hollowed out to create our own DIY dip bowls. They are festive and beautiful, and look at lot fancier than they are. The best part is that you can still eat the fruit – nothing goes to waste. The bell peppers actually rinse out very well and can be sliced up and dipped into more dip! Watermelons are a natural bowl if you cut them in half and scoop out the melon. Pineapples make for the fanciest looking bowl, but are the most complicated. Use a big knife to saw straight through the leaves at the top and then straight through the fruit. Then, I found it easiest to score the pineapple into chunks and then use a fork to pop the pieces out. With both the watermelon and the pineapple, use a paper towel to pat dry the inside before putting your dip inside.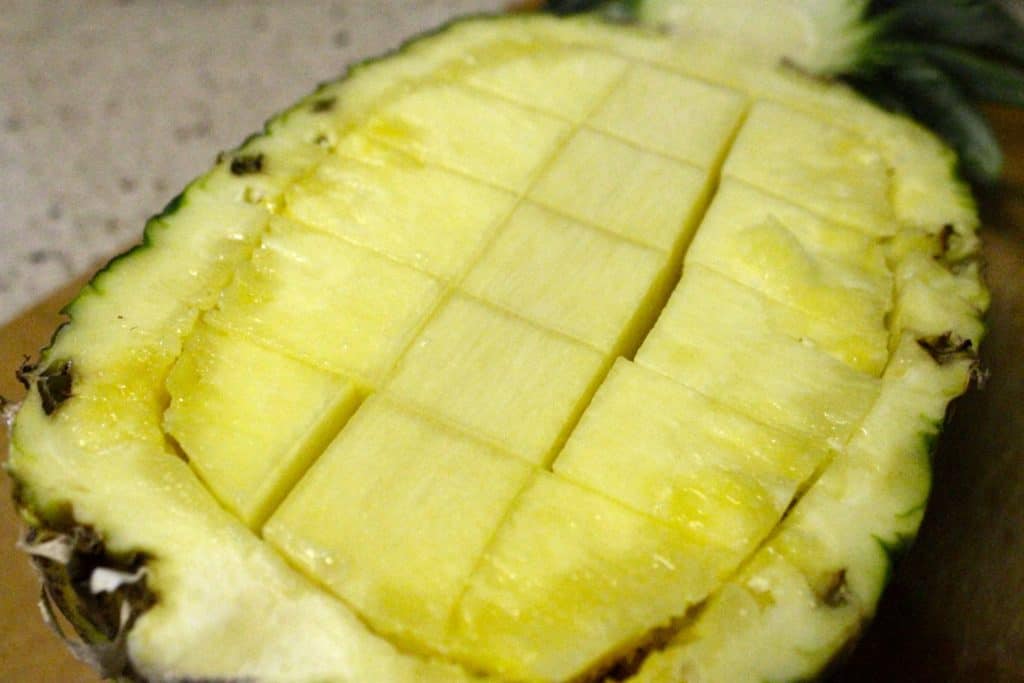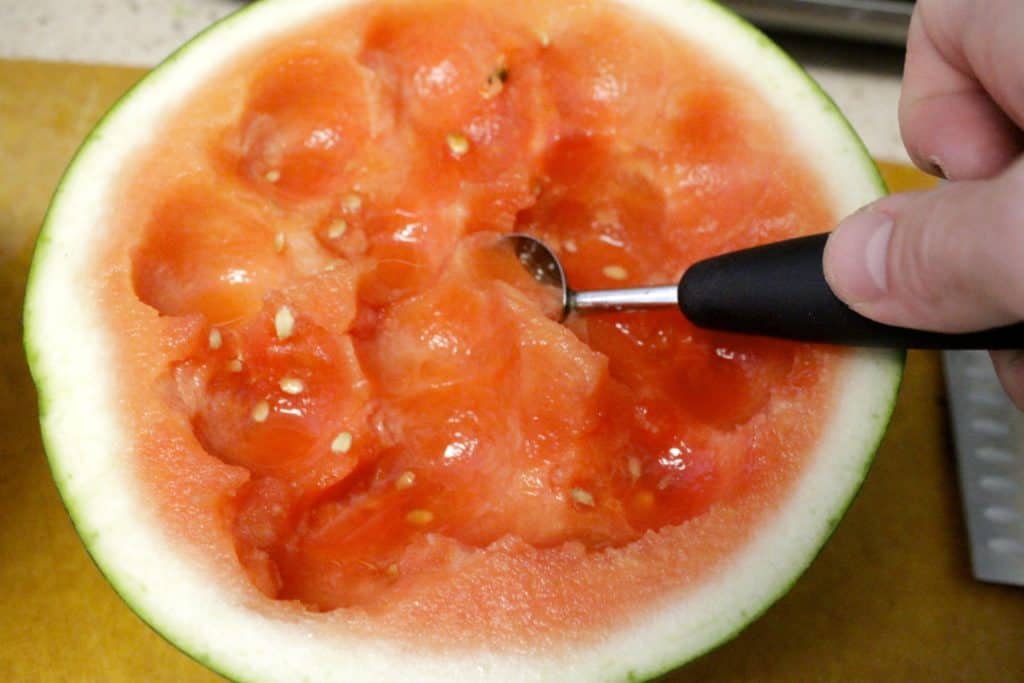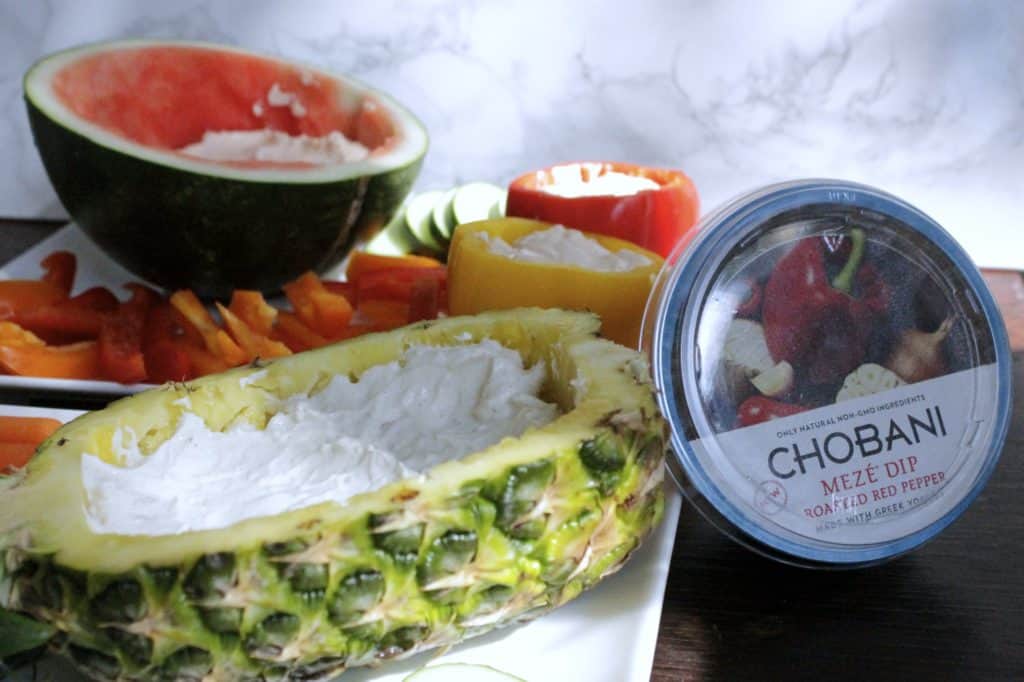 We picked up the Chobani Mezé Dips at our local Walmart on Folly road (and it's not even a Super Walmart – just a regular store with a grocery section). The dips are not kept with the dairy – they are actually in the deli section cooler, near the pre-prepared potato salad.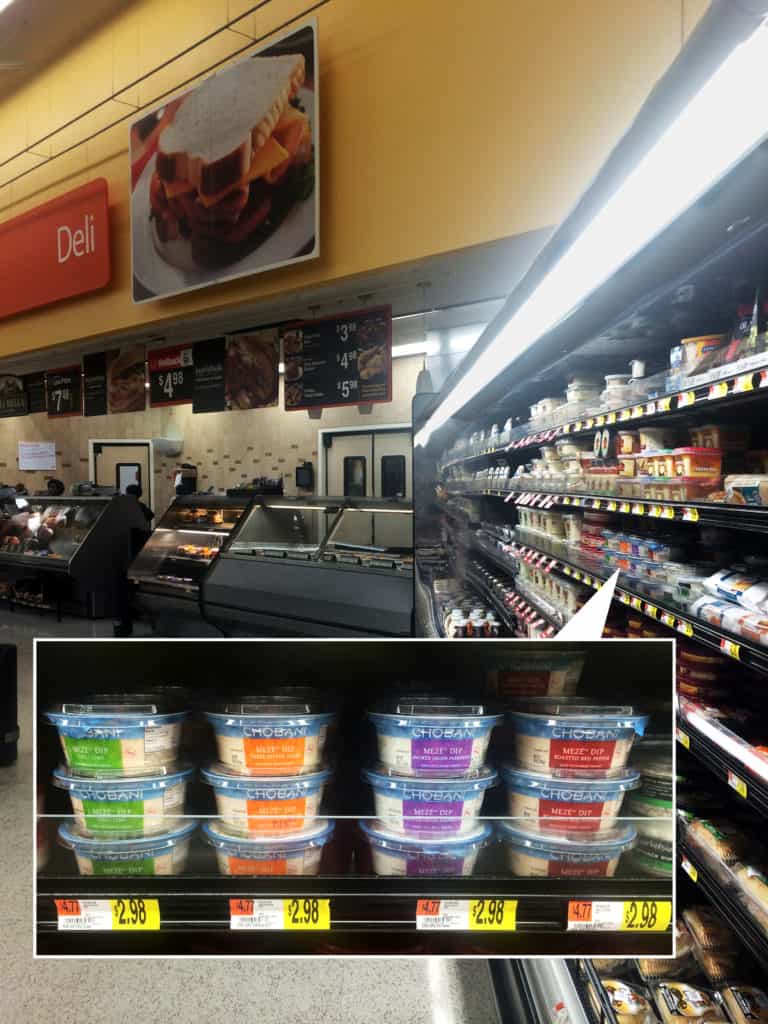 For your next summer party, consider Chobani Mezé Dips and homemade fruit bowls!