If you live far away from your family, you know that holidays are not one day affairs. They involve long weekends, or more, of togetherness. I am all for maximizing your time together, but when you are hosting, it can feel overwhelming to provide food and entertainment for a group for days on end. So, today I am encouraging you to keep it simple to keep the focus this holiday truly on togetherness.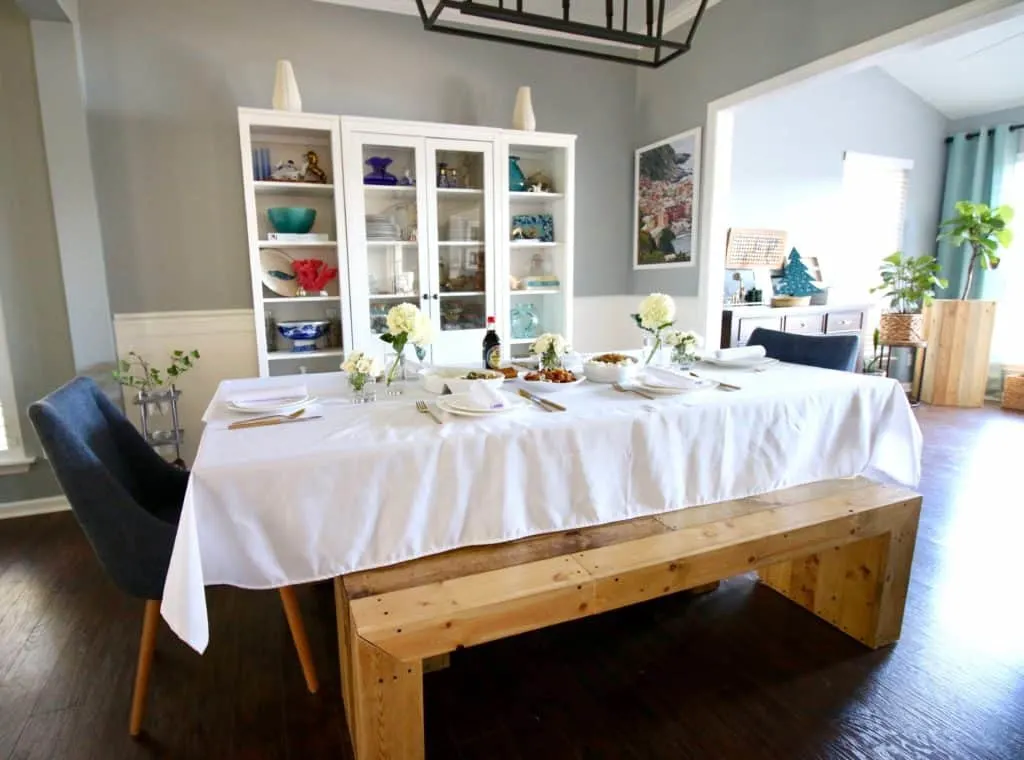 One of my favorite things to do when we have a group together is to order Chinese food. It is simple and always a crowd pleaser. If you are just a little bit extra, like me, you can really take a few simple steps to make that simple meal feel really special.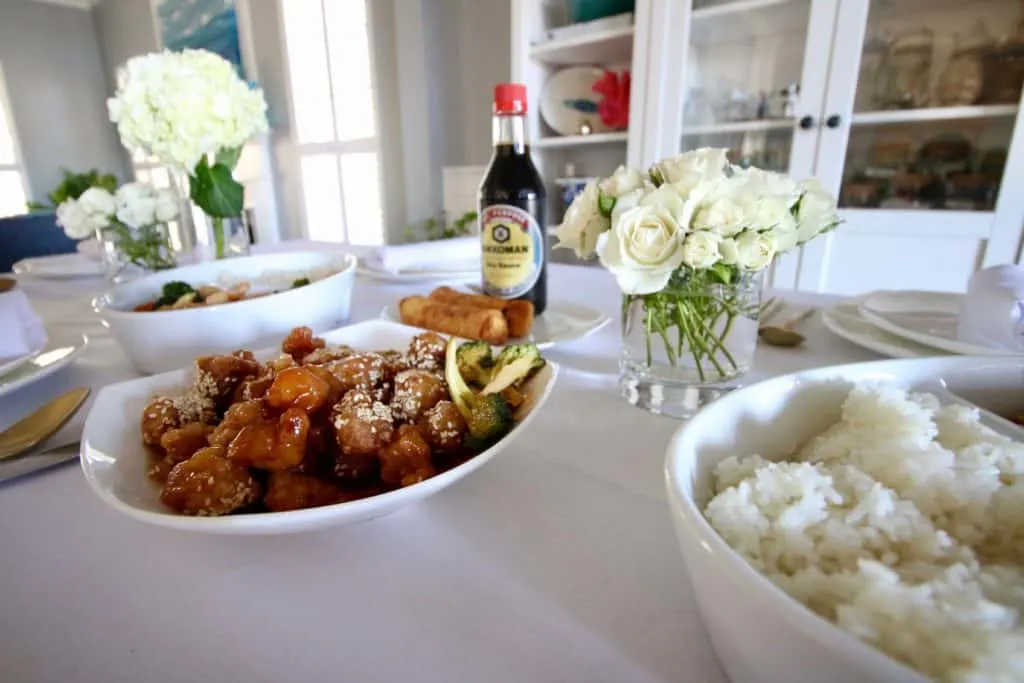 My recommendation is to stick with white for your tablescape – It is easy to make pieces that aren't an actual set match together when they are all white. I went with white linens and plates for a really simple look that still feels special. The flowers are just 2 (yes, white) grocery store bunches divided between highball and lowball glasses.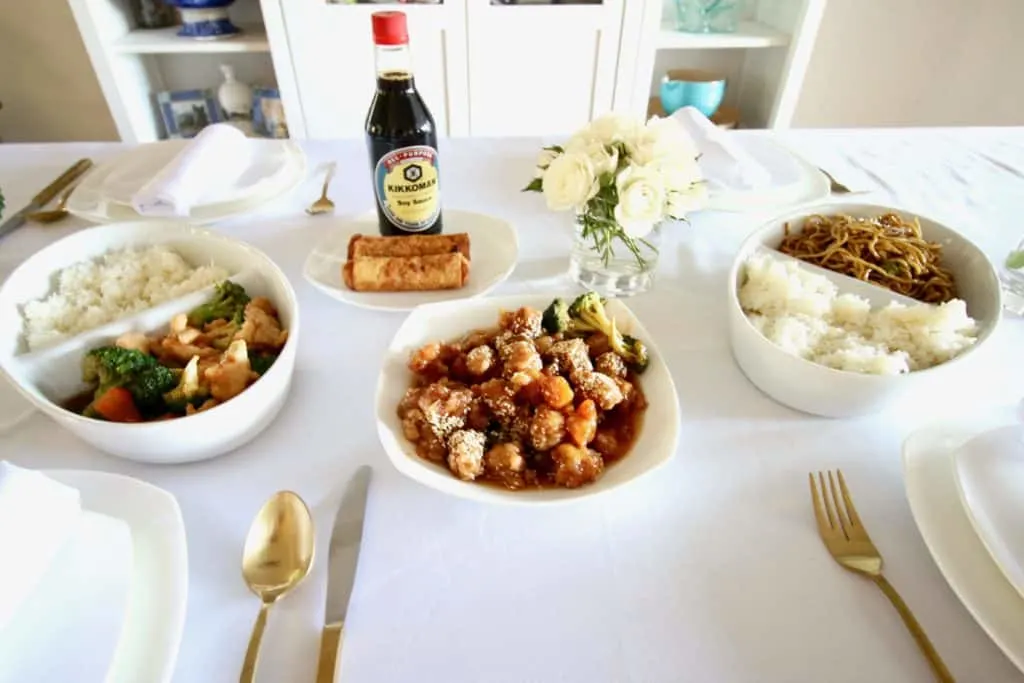 Food-wise, order everyone's favorites and serve it with a bottle of Kikkoman® Soy Sauce – a key ingredient for this meal. Placing a full bottle on a white saucer really makes the whole meal feel special.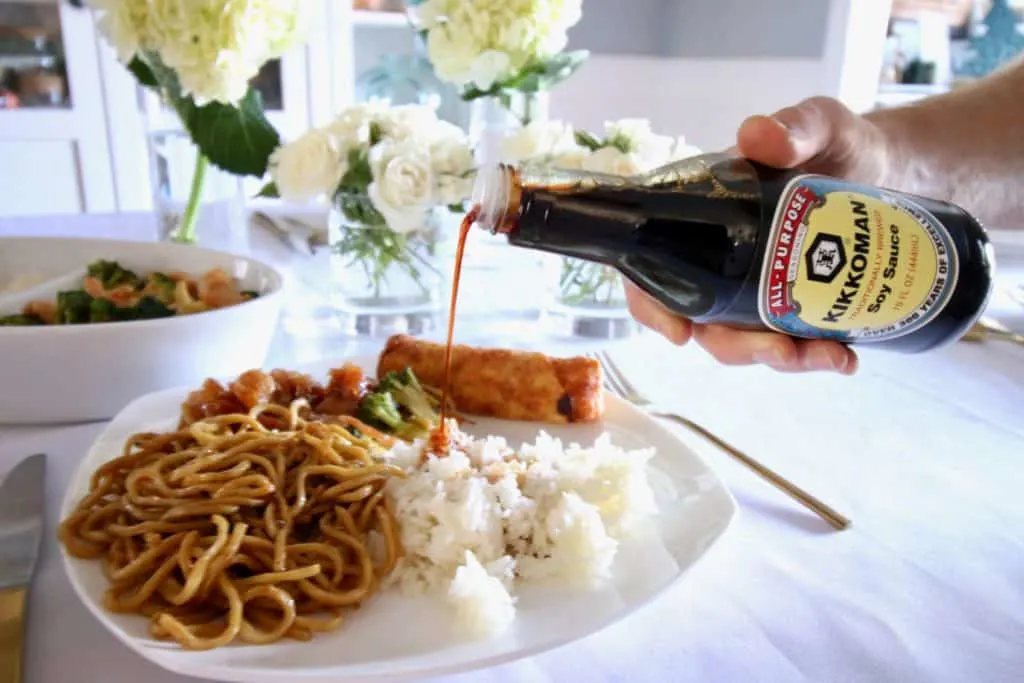 For dessert, I love to serve fruit. Since there will likely be cheesecakes and pies deeper into the holiday, it's great to start out the long weekend with something a bit lighter. To make the berries a little more special, I whipped up a five minute, 3 ingredient crumble to go on top. This recipe features Kikkoman® Panko Bread Crumbs, which are found on the breading aisle. Ibotta is currently running an offer for Kikkoman® products.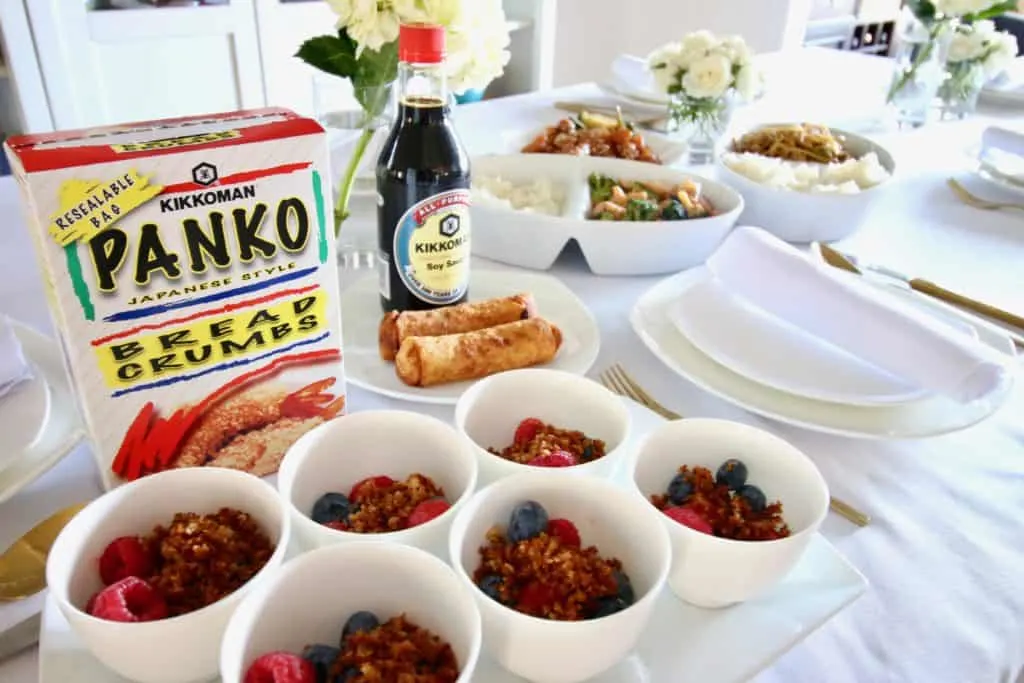 Simple Fruit Crumble
What you need:
Kikkoman® Panko Bread Crumbs
Butter
Cinnamon sugar or spice of choice
What you do:
Melt the butter in a pan or bowl.
Once melted, stir in the Kikkoman® Panko Bread Crumbs and seasoning.
Brown in a pan over medium heat until golden brown.
Serve over fruit.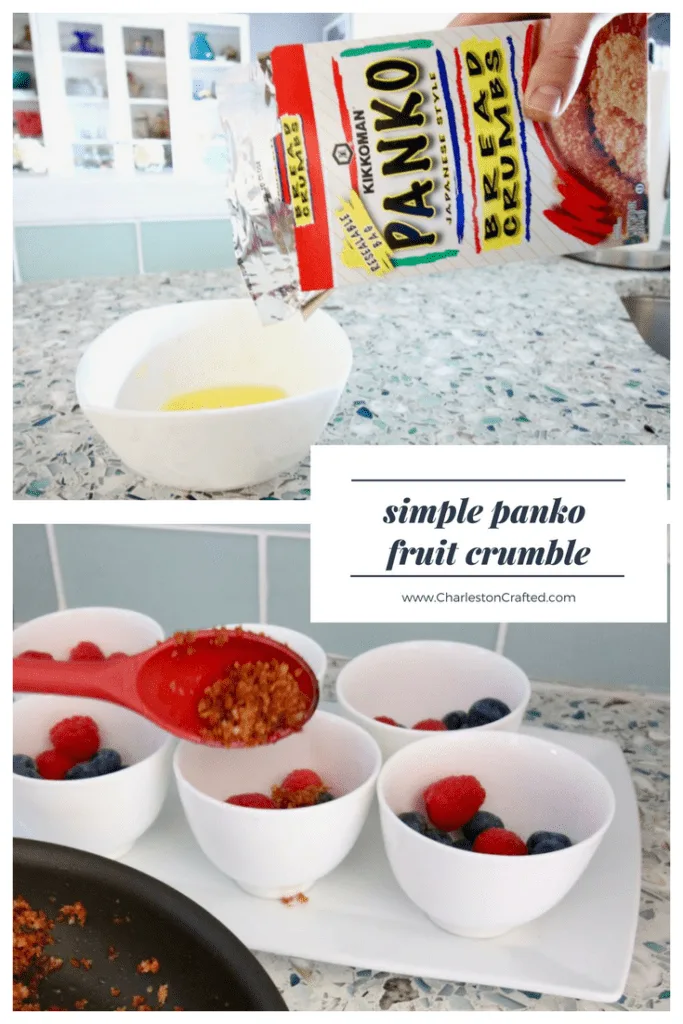 I am so excited for the togetherness of the holidays and hope that you are as well.
How do you celebrate long holiday weekends?