It's football season, y'all, at that means snacks, snack snacks! I like to spend Sundays crafting & running errands.
So, I've been working on cooking up some yummy football-watching snacks that I can freeze & Sean can throw in the toaster at game time.
He gets homemade snacks, I get to go out shopping. Win, win.
I already shared a whole bunch of football inspired snacks last week, and we're looking forward to working our way through them this season!
Sean is super into any kind of roll or bite. So, I decided to whip up some cheesey, meaty egg rolls for him to enjoy!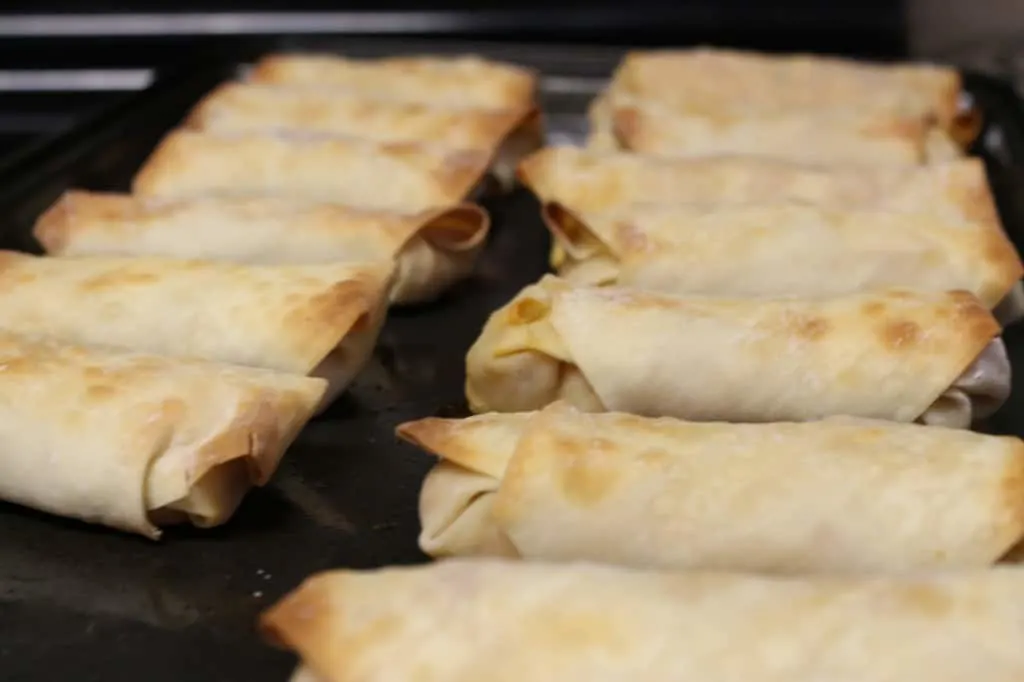 Football Flavored Eggrolls
They freeze great!
What you need:
1 pack egg roll wrappers (21 wrappers in a pack- often in the produce section at the grocery)
1 pound chicken, cooked and shredded (we used the food processor)
Toppings! Here's some combos we have tried:
Southwestern: shredded cheese, corn, taco seasoning, onion, salsa
BBQ Chicken: BBQ sauce, cheese, red onion, corn
Chicken Bacon Ranch: Cheese, ranch dressing mix, diced bacon or bacon bits
What you do:
Pre-heat the oven according to the egg roll wrapper directions.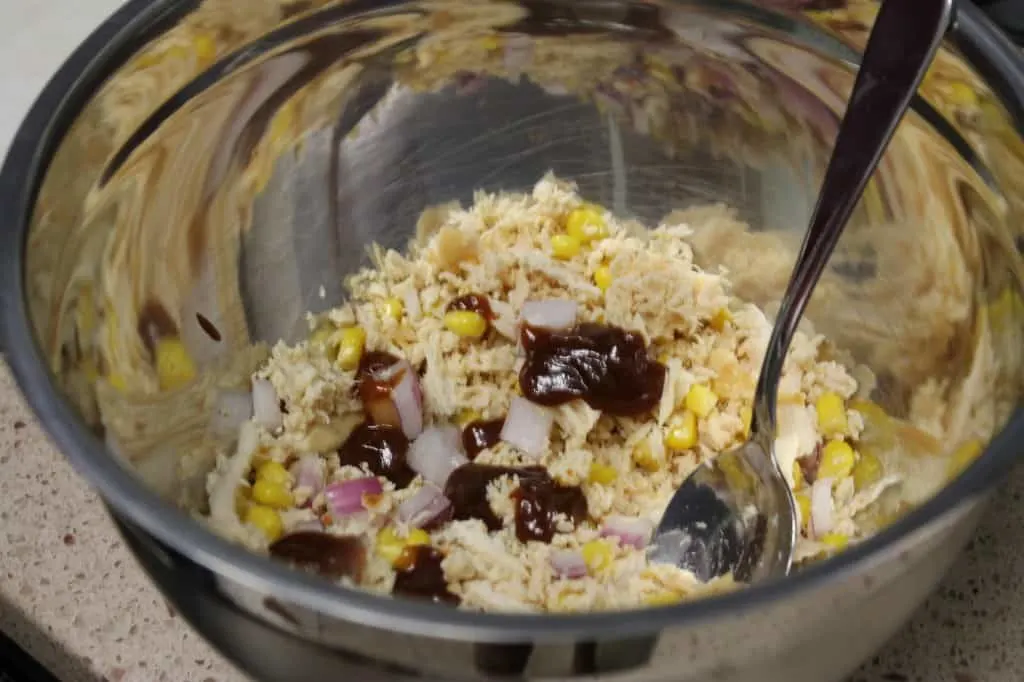 In a bowl, mix your ingredients well.
On a plate, lay out a wrapper. Put a line of filling in the center of the wrapper.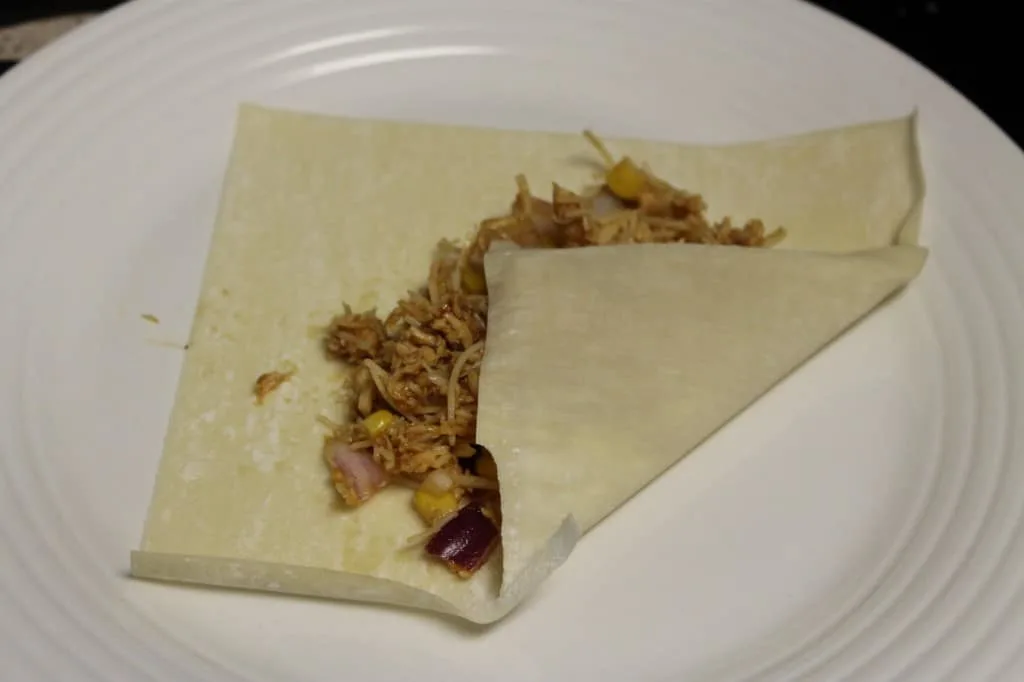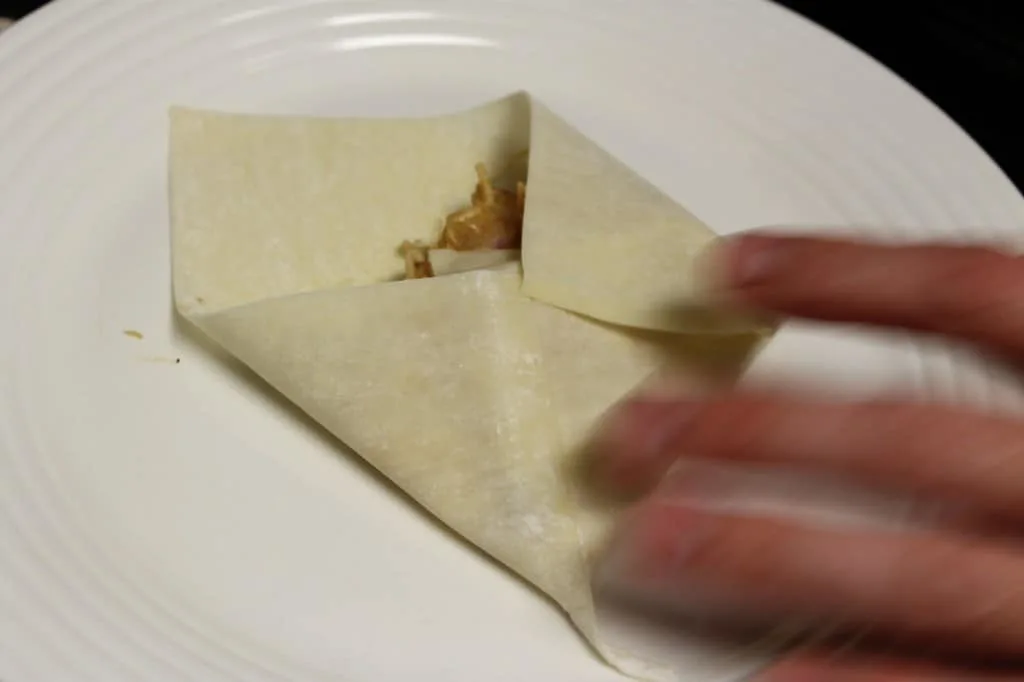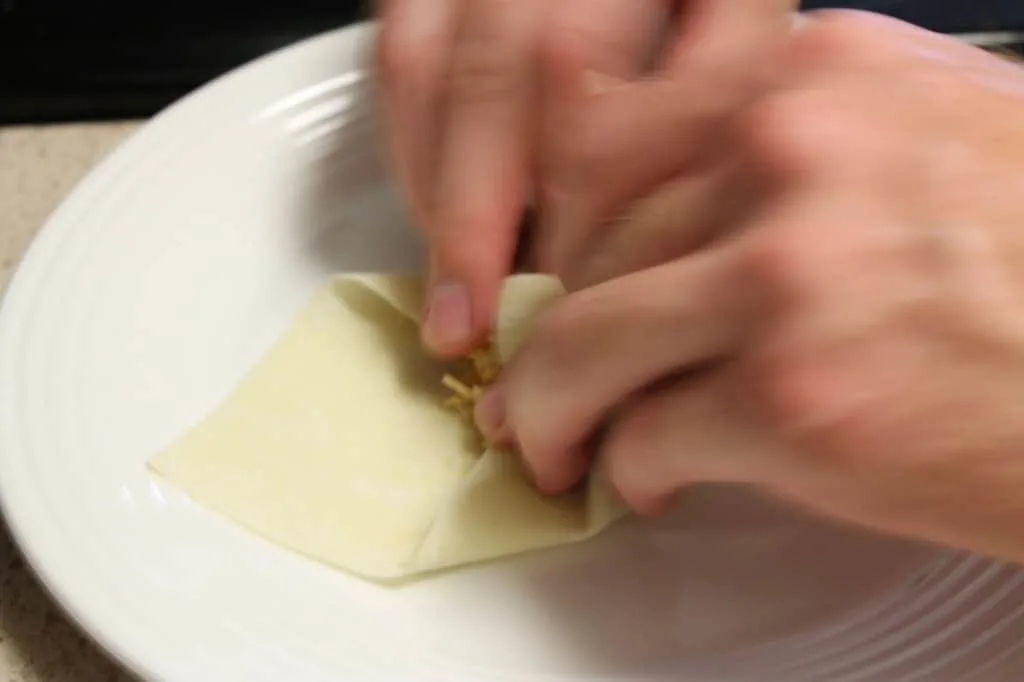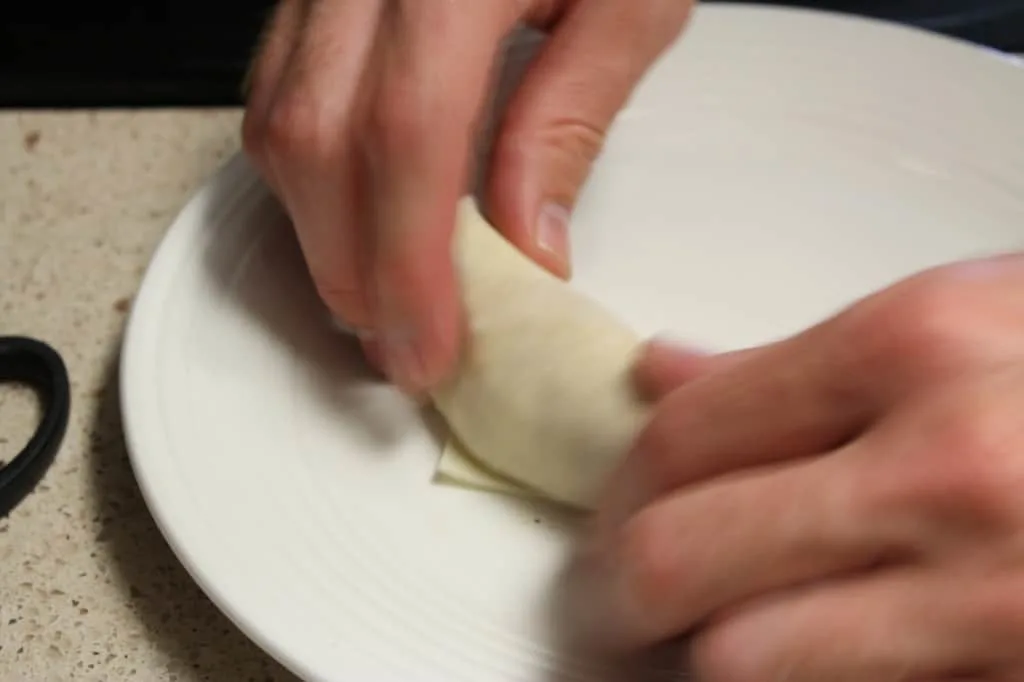 Fold the bottom up, then the sides, then roll like a burrito!
Line them up on a baking sheet. Spray them all generously with Pam baking spray.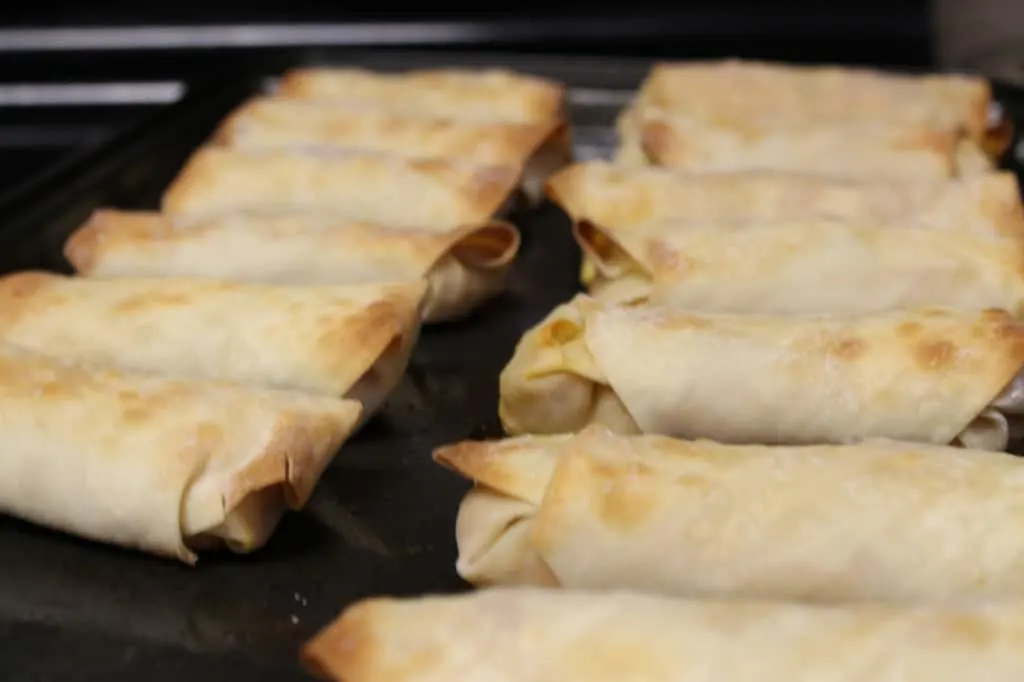 Bake until golden brown.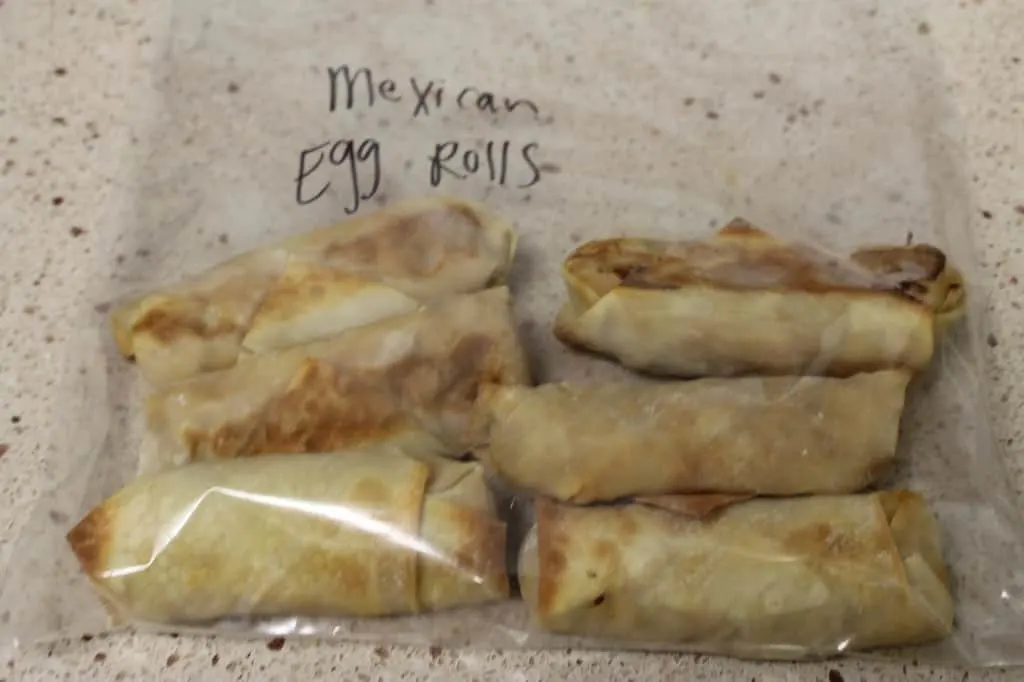 Freeze in a ziplock.
To eat later, heat them in a toaster oven for best results. Serve with a dipping sauce!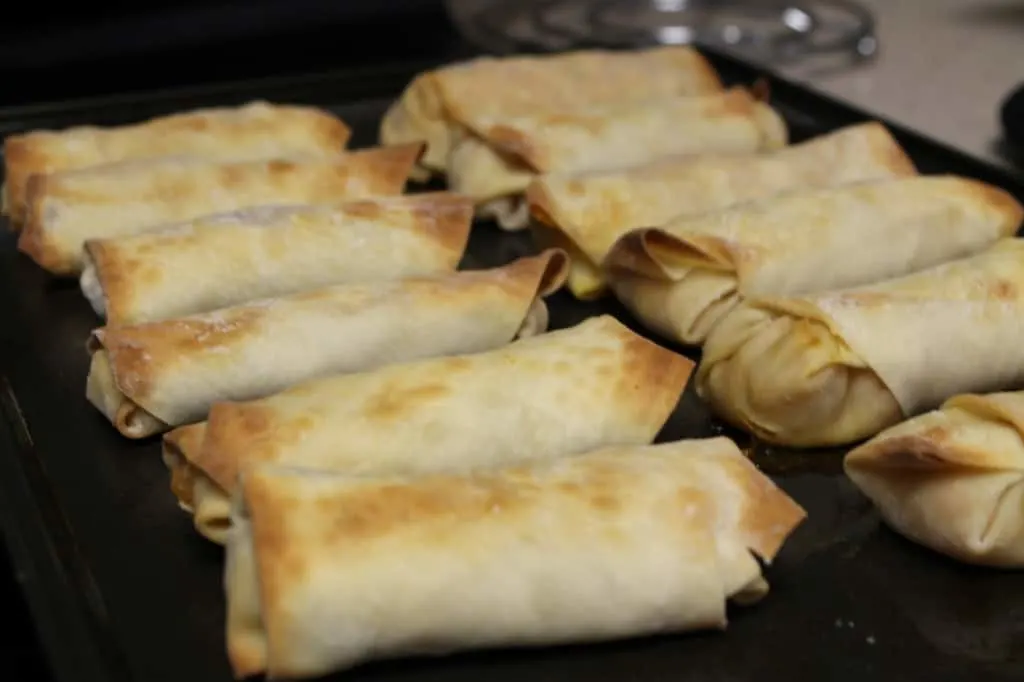 Sean loves these! We are definitely gonna have to make more batches!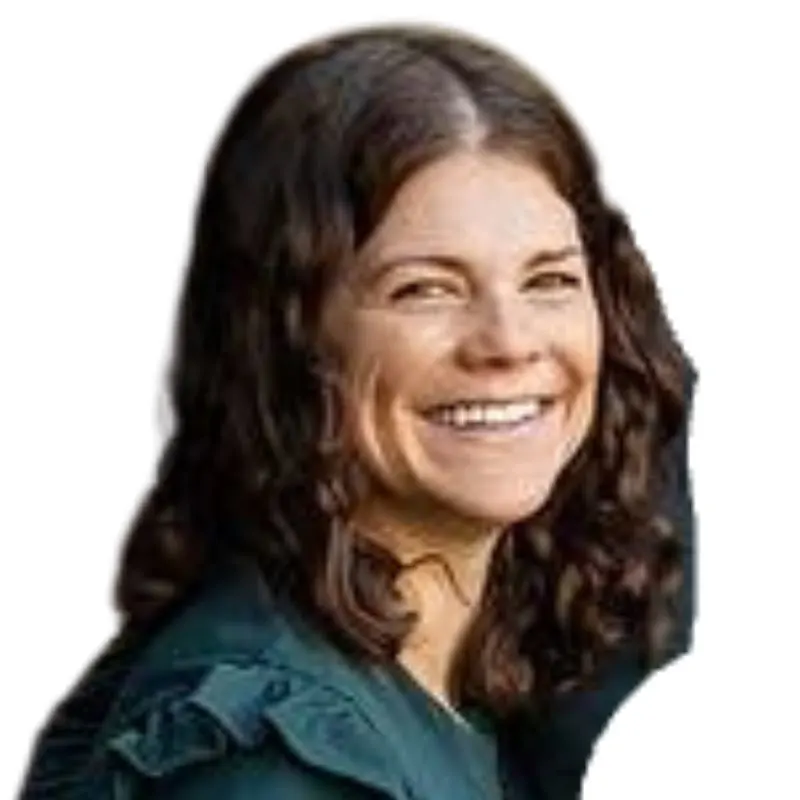 Hello, I'm Morgan, half of the creative force behind CharlestonCrafted.com! With a passion for DIY that dates back to 2012, I've transformed three homes and now I'm dedicated to helping others craft their dream spaces. Let's turn your house into a home together!