Wondering if you need to paint the shiplap on your next DIY project? Here's all the answers to your questions!
We recently installed shiplap on the fireplace wall of our living room. You can read the full shiplap fireplace tutorial!
We shared the project live on Instagram and a lot of people told us we should NOT paint the wall and leave it white!
That led me to this topic – do you need to paint shiplap?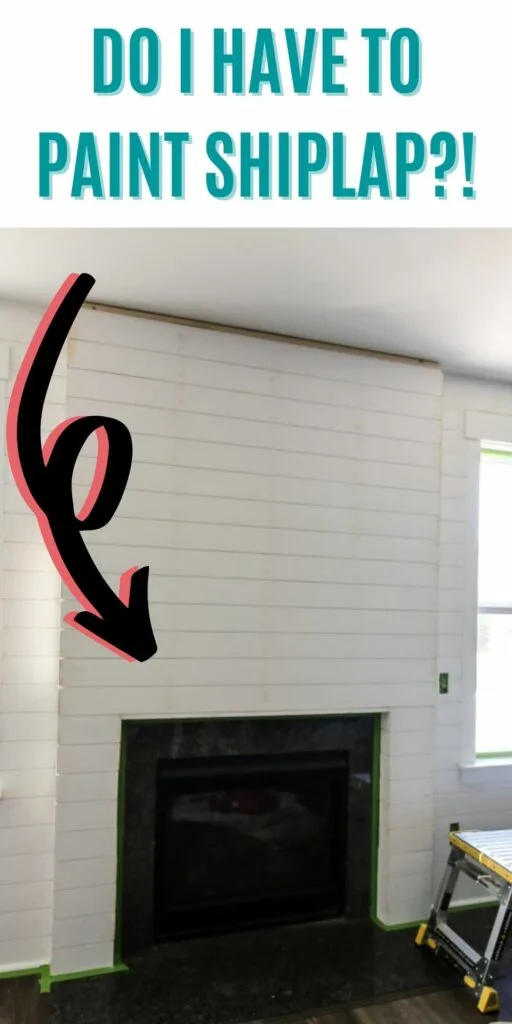 Do you have to paint shiplap?
YES! You have to paint shiplap walls.
Yes, even if you want to leave it white, you need to paint it with white paint.
Why?! A few reasons!
The shiplap boards will almost all be scuffed straight from the store. A coat of paint gives them a fresh look!
You will be adding wood filler and paintable caulk to cover the nail holes. That needs to be sanded and painted or it looks very bad.
Finally, adding paint will make the whole piece look fresh and clean.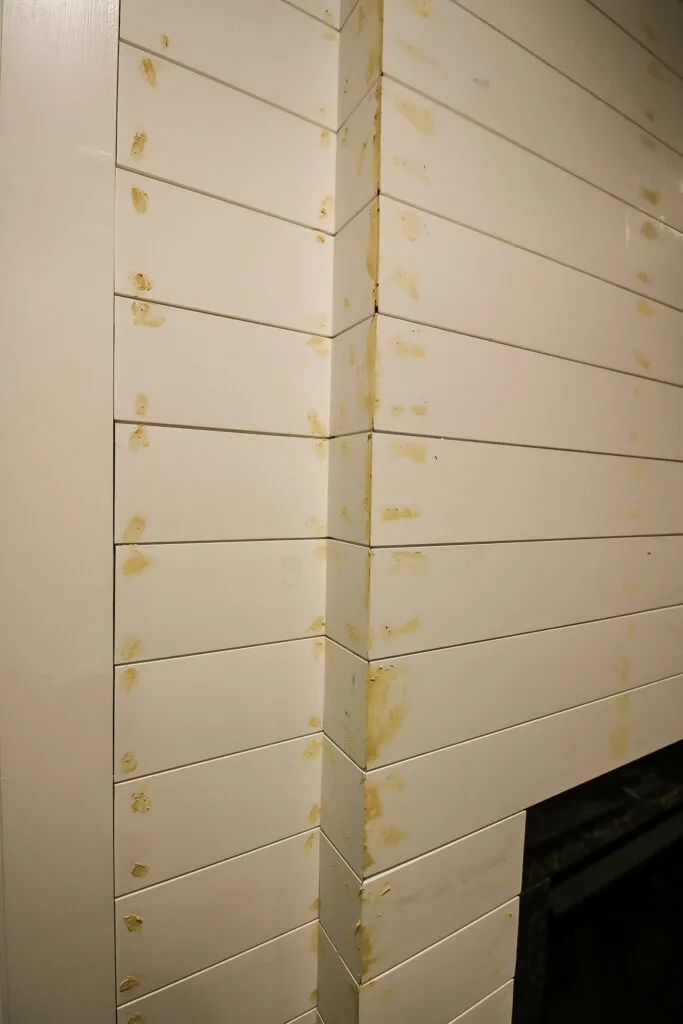 Do you need to prime shiplap?
Most shiplap that is sold at box stores is pre-primed. If it's white and not wood colored, you don't need to prime.
Do you paint the cracks in shiplap?
Yes! While shiplap is tongue and groove, small slivers of the cracks will show through. Especially if you use a non-white color, if it is unpainted it will be very obvious and look unfinished.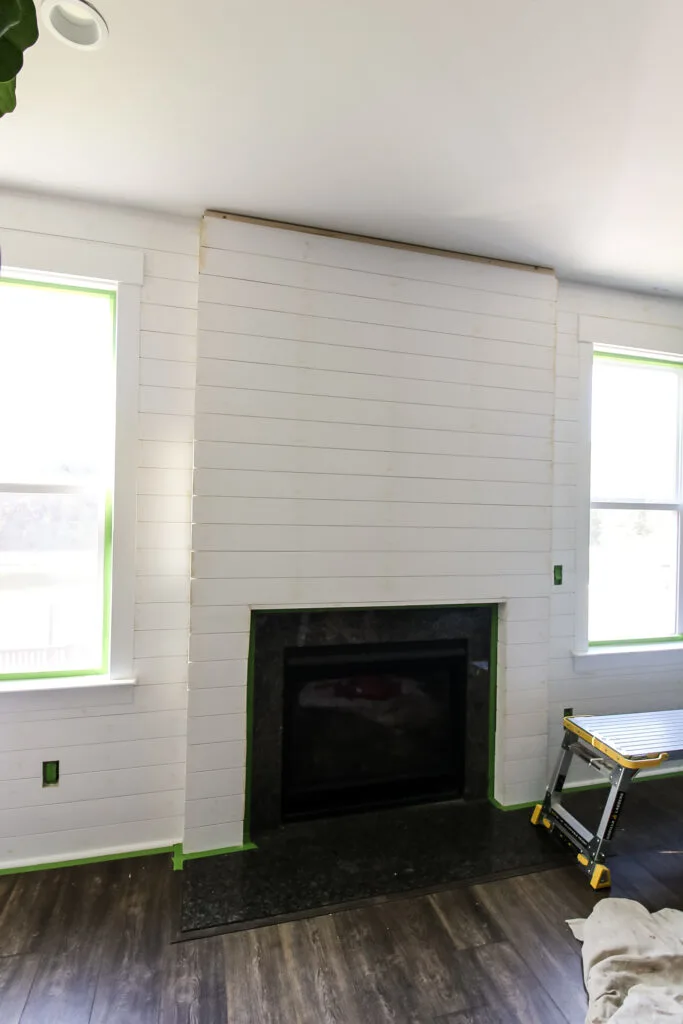 Does shiplap have to be painted white?
No! We painted ours a deep charcoal navy blue color (Behr's NYPD). White is fresh and beachy or farmhouse. Dark colors look fantastic for a more moody look.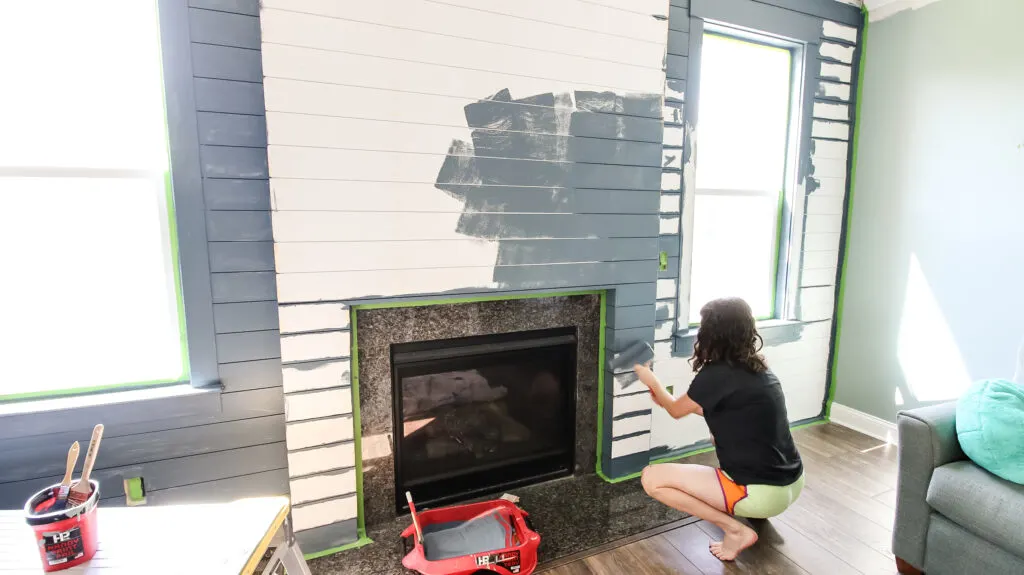 What sheen of paint should you use for shiplap?
I prefer an eggshell finish. This gives it the same sheen as a wall. If you want more of a glossy trim look, go with semi gloss.
Here's my complete guide to paint sheens!
Any more questions?