Today we have a DIY wood burned stool for you that we're really excited to share. This project turned out better than I expected and love how we got to try out two new tools that we've never used before, a Kreg R3 and a Wagner Studio Heat Gun. I've been inspired by projects that are done using small amounts of material and that's where this project came from. We found two eight foot 2×2's on the side of the road in our neighborhood and decided to turn them into a stool.
DIY Wood Burned Stool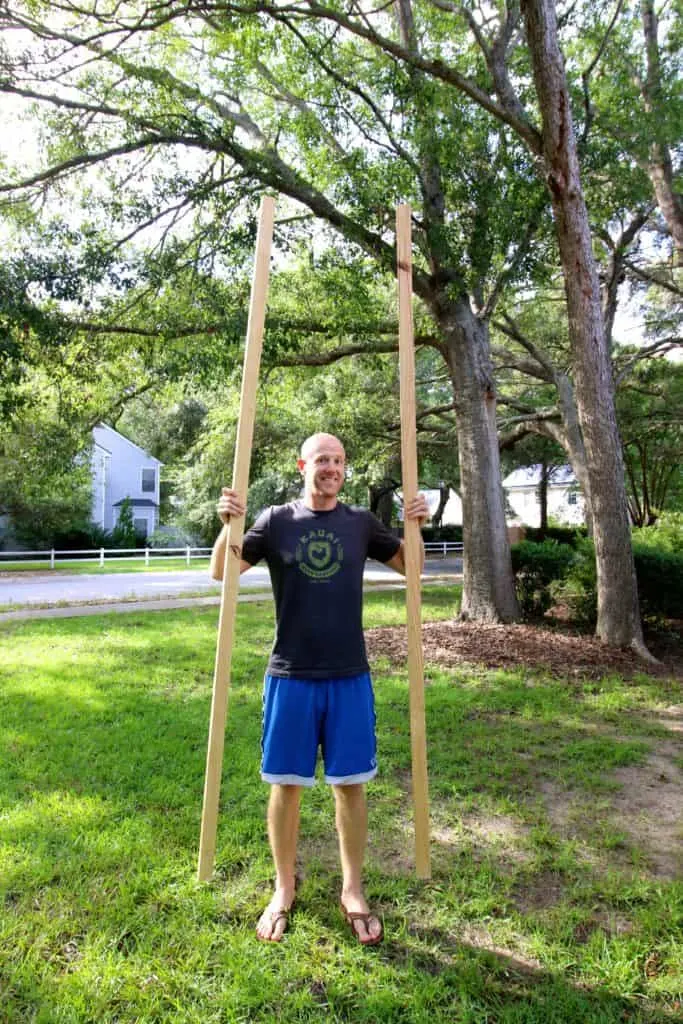 This whole project was constructed with the wood and Kreg screws (well, four small dabs of wood glue as well). The fine people over at Kreg were nice enough to give us a Kreg R3 Pocket Hole Jig at the Haven Conference and we put it to use for the first time here. They have a lot of different systems, but the R3 was easy to just clamp onto the end of each piece of wood and drill the appropriate holes.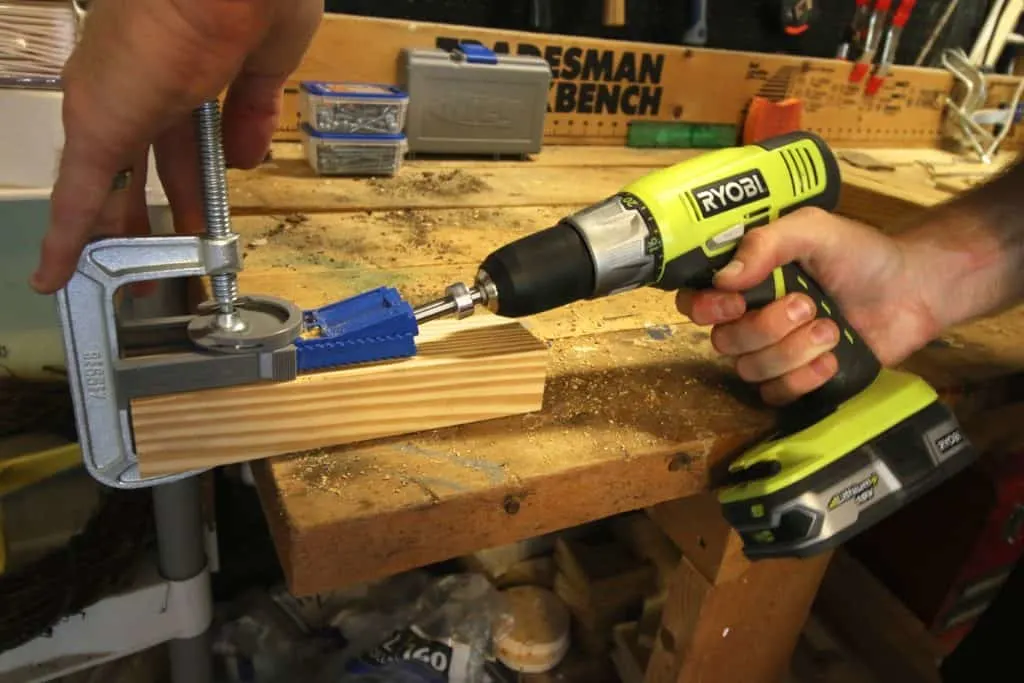 We started out by cutting the wood to the specifications we wanted, including the four legs that were 12 inches long, four 12 inch mitered pieces for the top, four 8 inch pieces for the middle of the top, and three cross-bracketing pieces.
Construction with the Kreg R3 was super simple. I drilled two holes into each piece where they would connect to other pieces. We started with constructing the top, connecting four pieces of wood to two sides of the top's edge and then using wood glue to connect the four corners of the top's edges.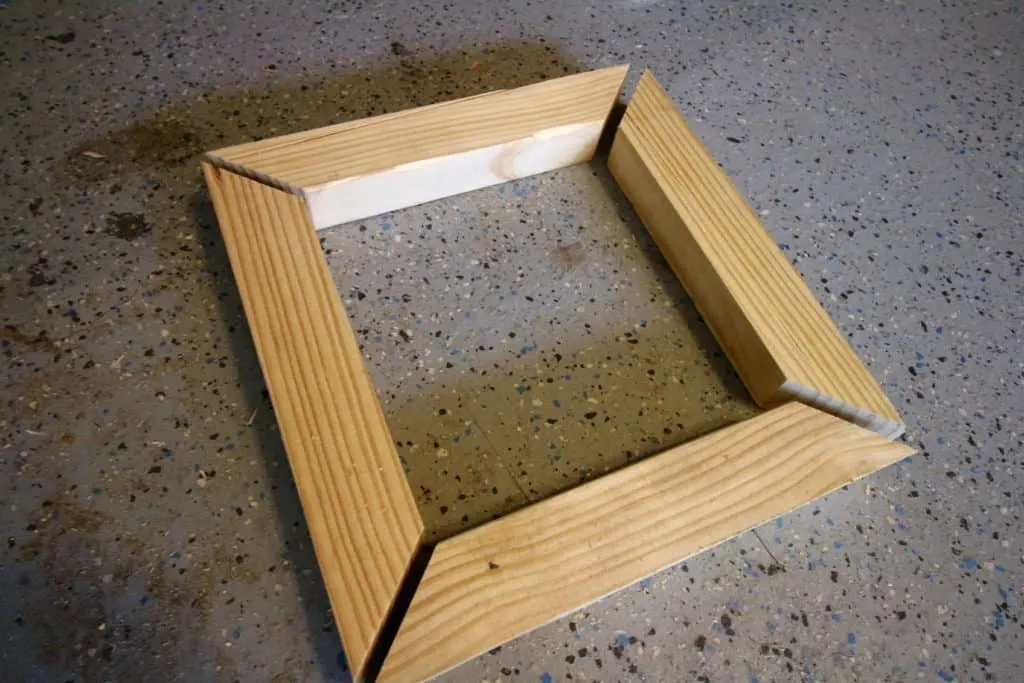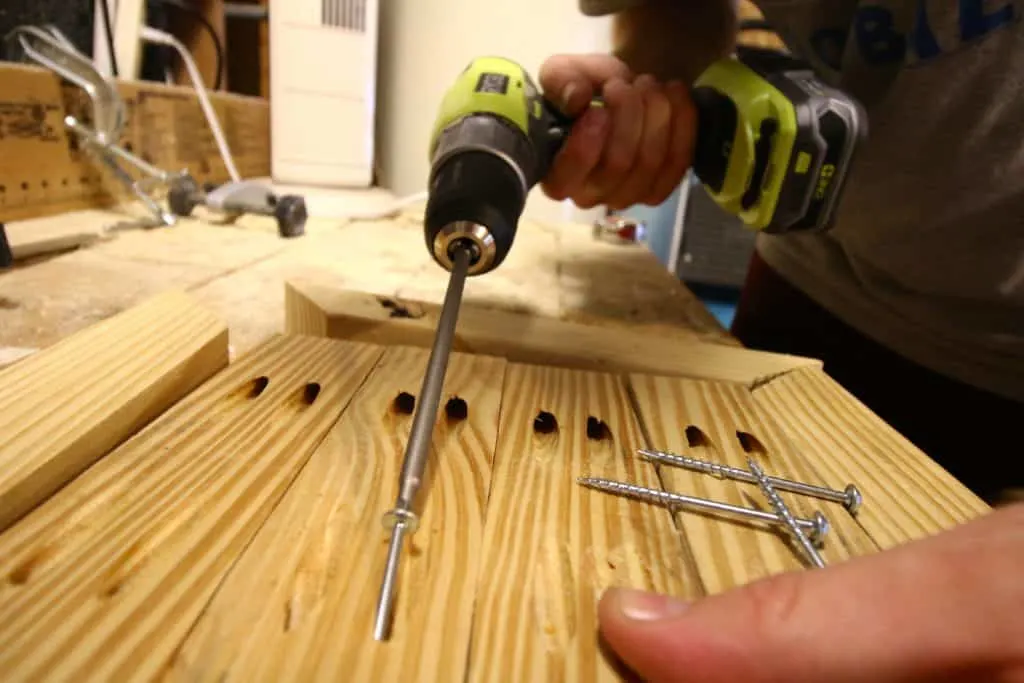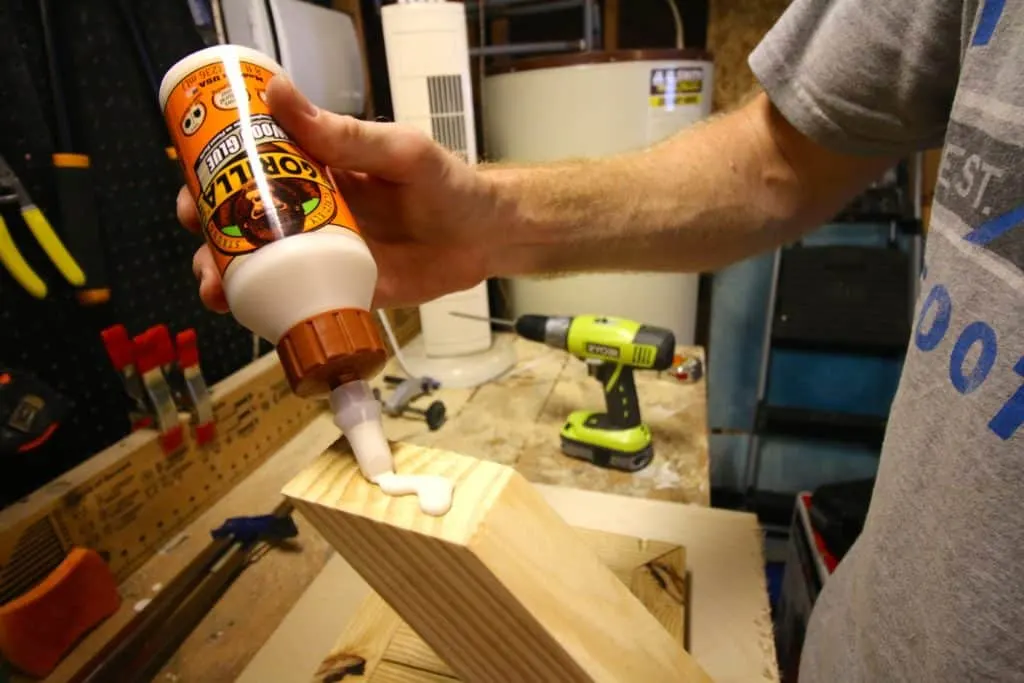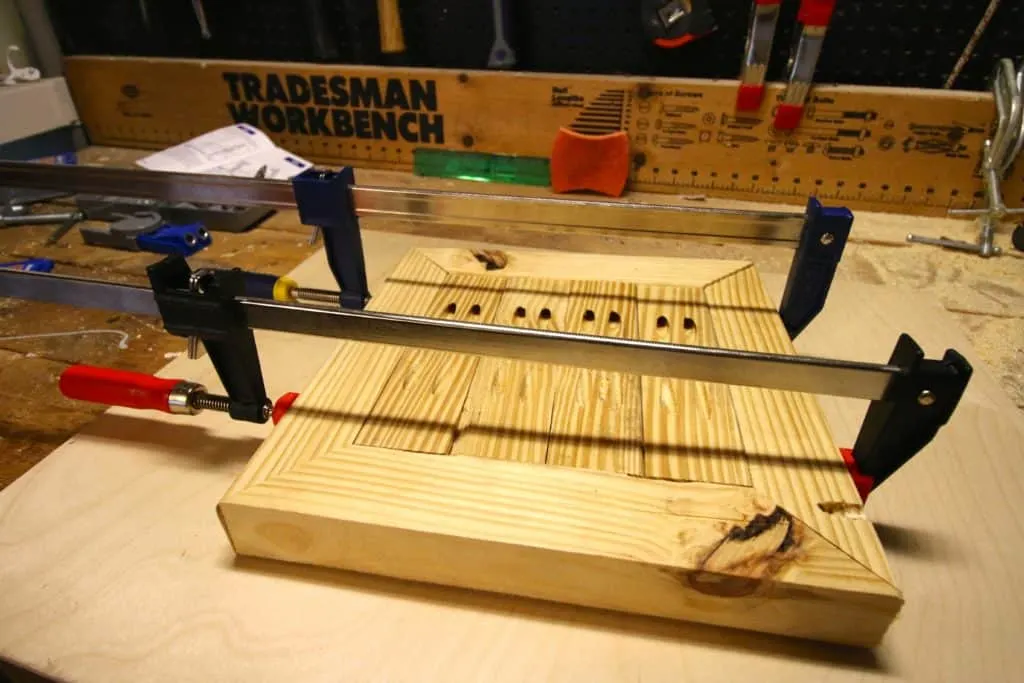 Then we connected the legs to the top. We faced the opposite legs leaving a 90 degree angle in each corner.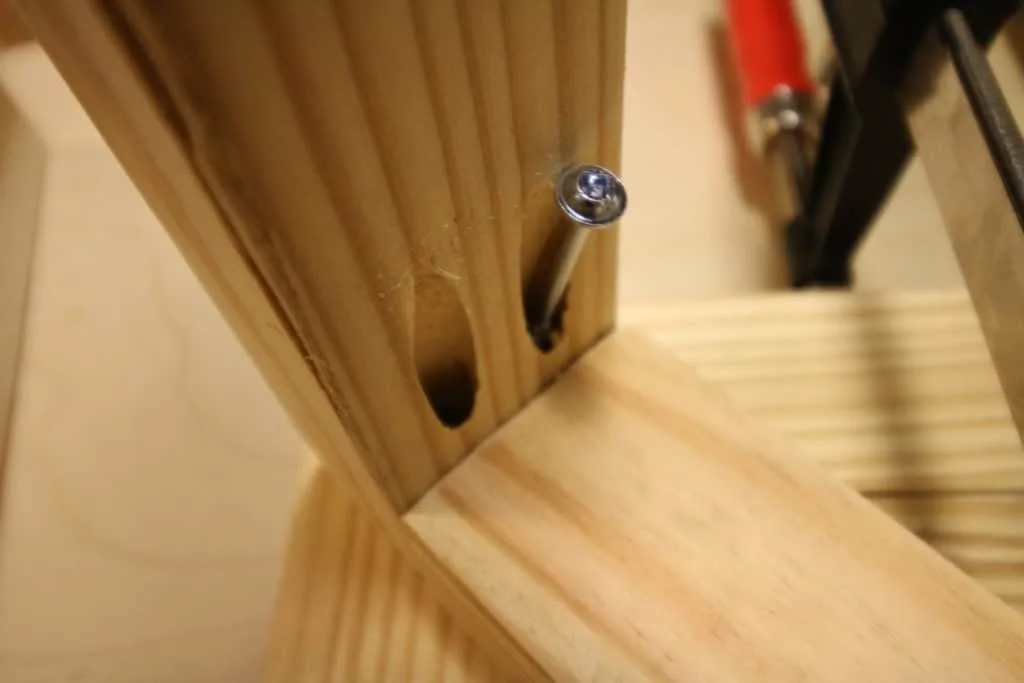 After the legs were on, we added one cross beam between two of the legs and then two shorter beams attached to the other two legs and the middle cross beam.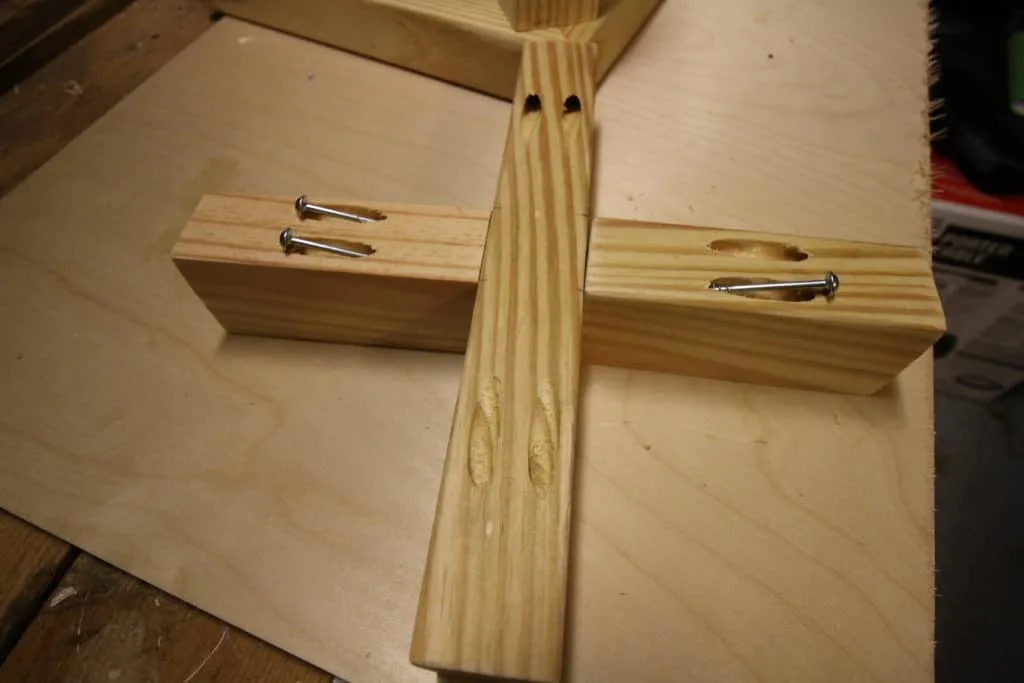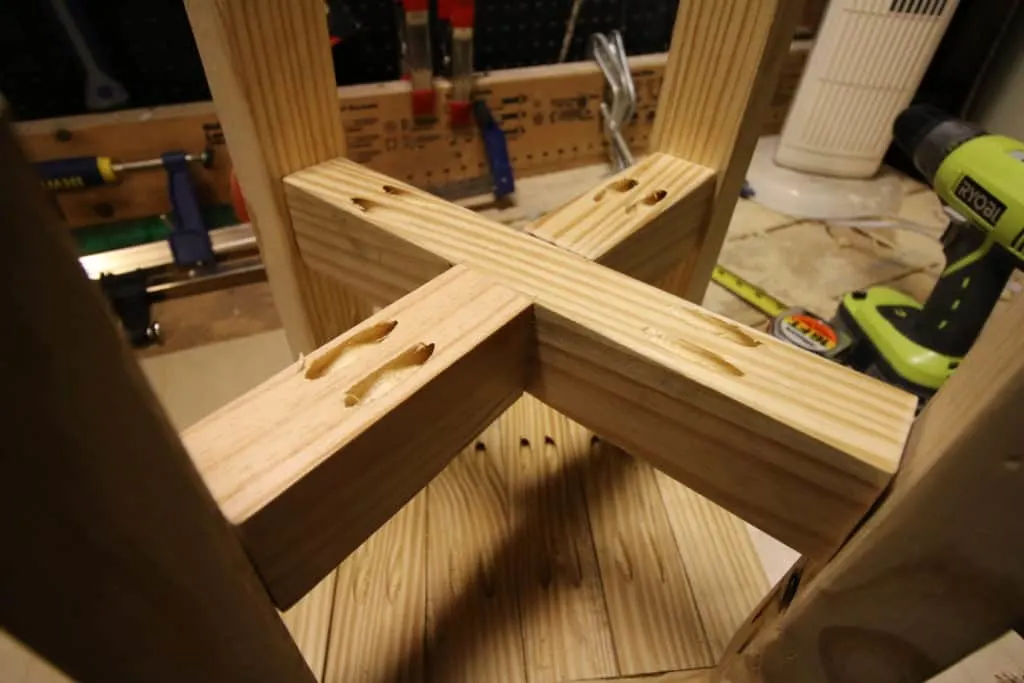 Just look at all these pocket holes. This stool is super sturdy.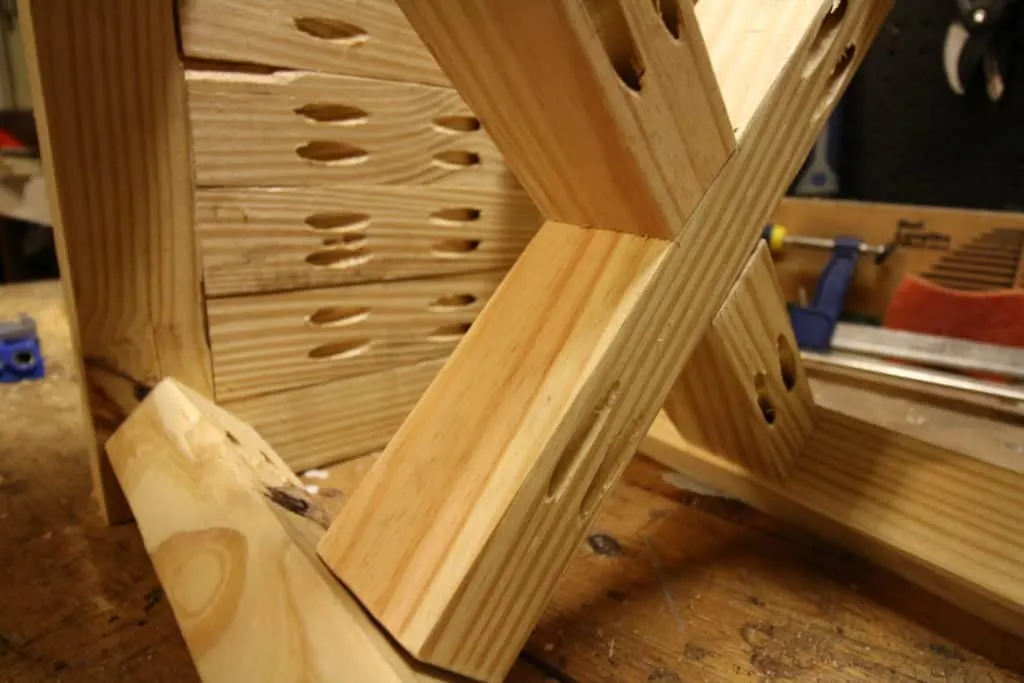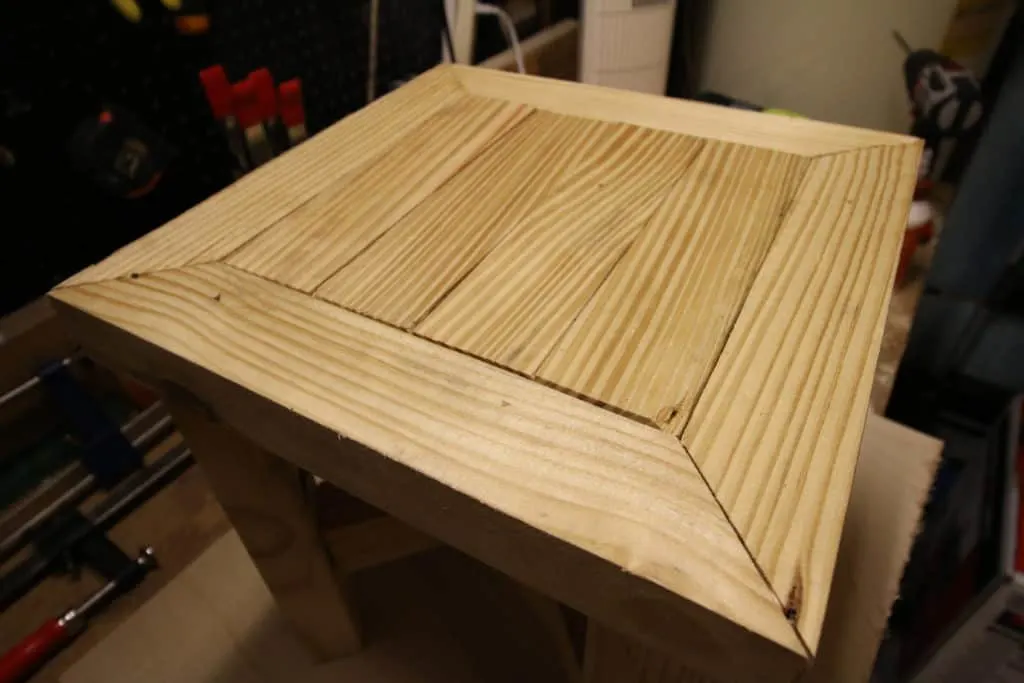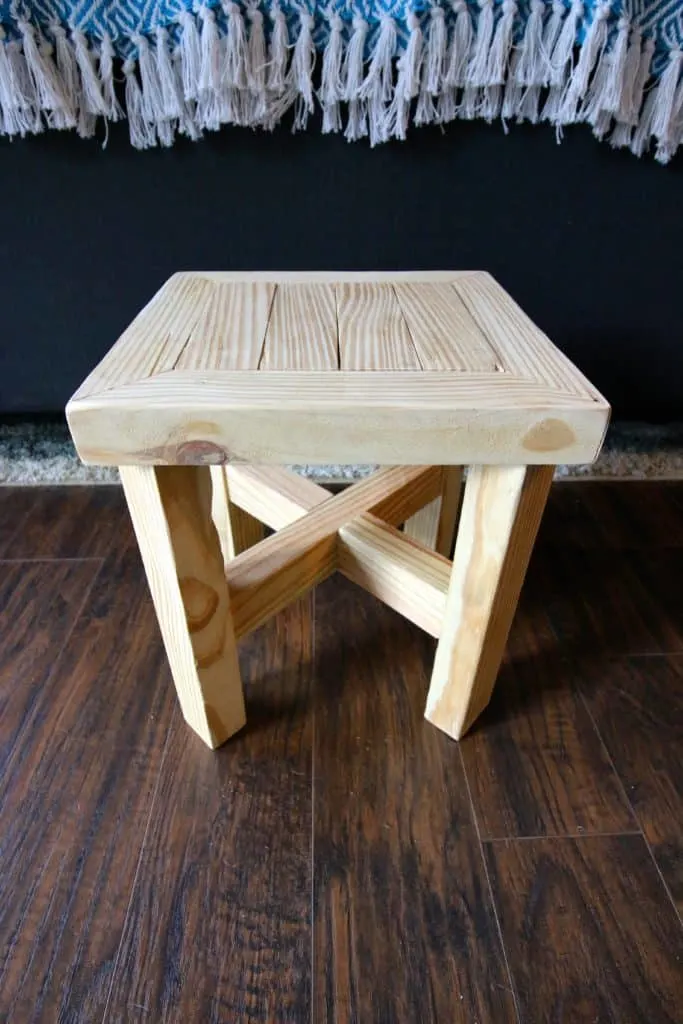 If you would like to see the full plans with step by step instructions, cut list, materials list and measurements, you can check out the project on Kreg's BuildSomething website. This was my first project that I've uploaded to their site and it was awesome. They have a great community of people there and you can search for all sorts of DIY plans to build any type of furniture. Search by furniture type or room type and find lots of great ideas. I hope to be able to add to my list of plans often!
After we finished constructing the stool, we got to use a new tool that we got from the nice people at the Wagner booth at the Haven Conference. The Wagner Studio Dual Temp Heat Gun can serve a wide variety of roles (which we'll be exploring all of them eventually), such as loosening paint, shrinking plastic wrap and much more, but we used it to put a light burn on our stool.
The Wagner Studio Dual Temp Heat Gun has the ability to give your wood a light tan or char it pretty good. We did some tests, but it was great for giving a slow burn that really accentuated the grain and knots in the wood that gave the stool an awesome rustic look.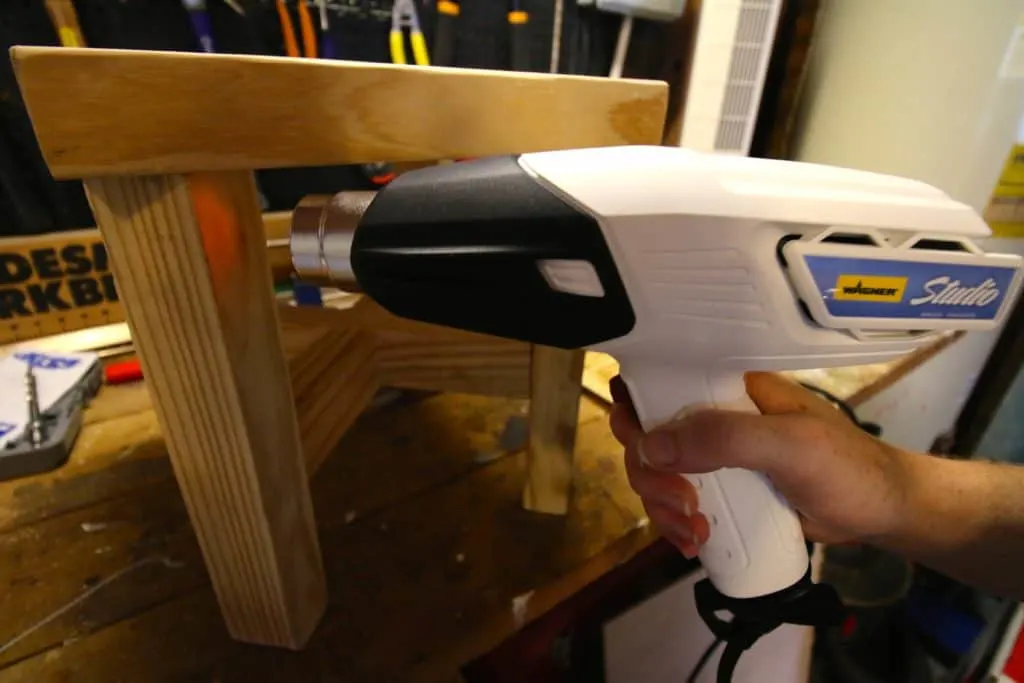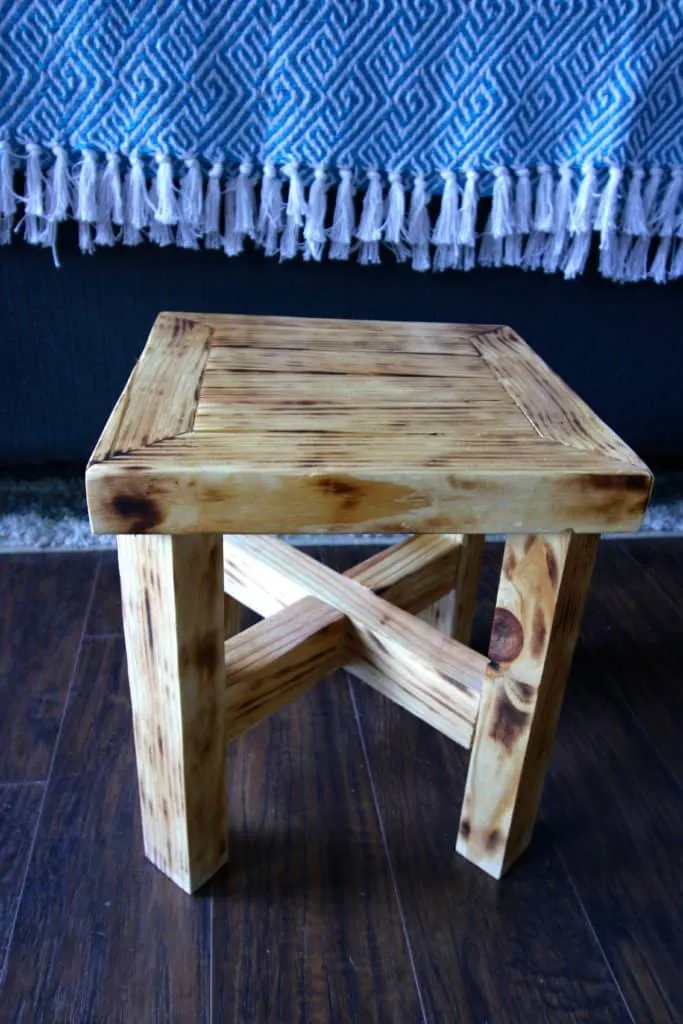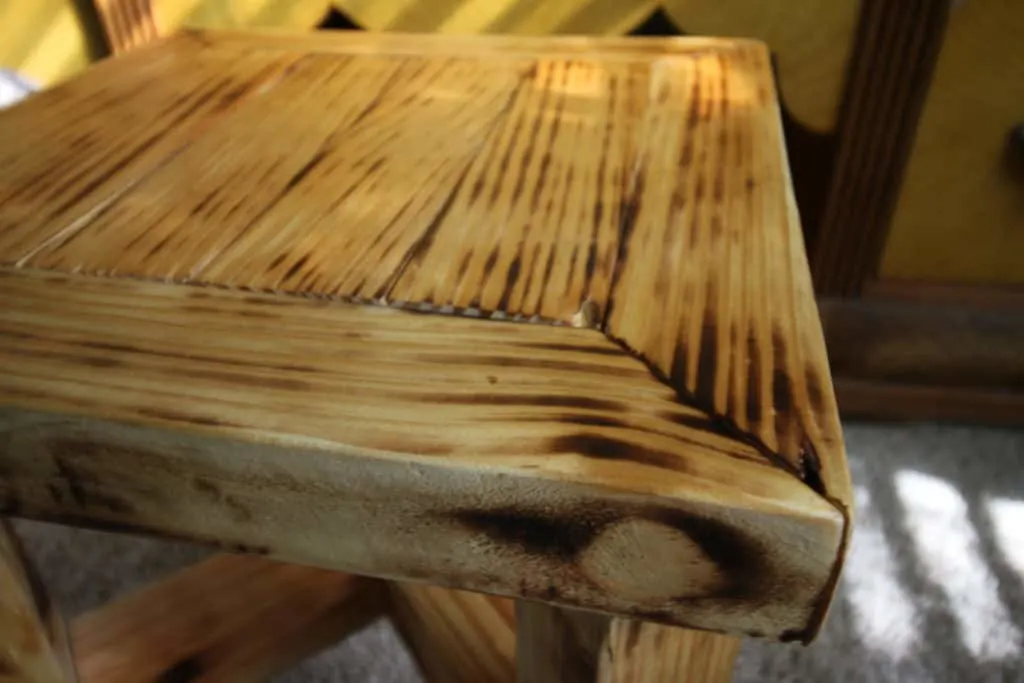 We're really excited to try our new Wagner heat gun on some other projects in the future, but we love the burned wood look that it was able to give. Just be sure you are careful when you use the gun and follow all of their safety precautions because it can put off some serious heat.
This DIY wood burned stool is a great addition to Morgan's vanity. It sits at the perfect height for her. It was an easy build that is extremely sturdy thanks to the exclusive use of Kreg pocket holes and screws keeping it together. The burned wood look is unique and we can't wait to try more projects out like this!