This DIY planter bench is so unique. We love having plants on our porch, but we also needed a seating option. We decided to build this planter bench with a trellis and storage within the bench so we could have natural growth and functionality in one place!
If you think this planter bench is something you want to try to DIY, we have the full step-by-step woodworking plans available to you!
Check out 30 more outdoor furniture designs you can build with a Kreg Jig!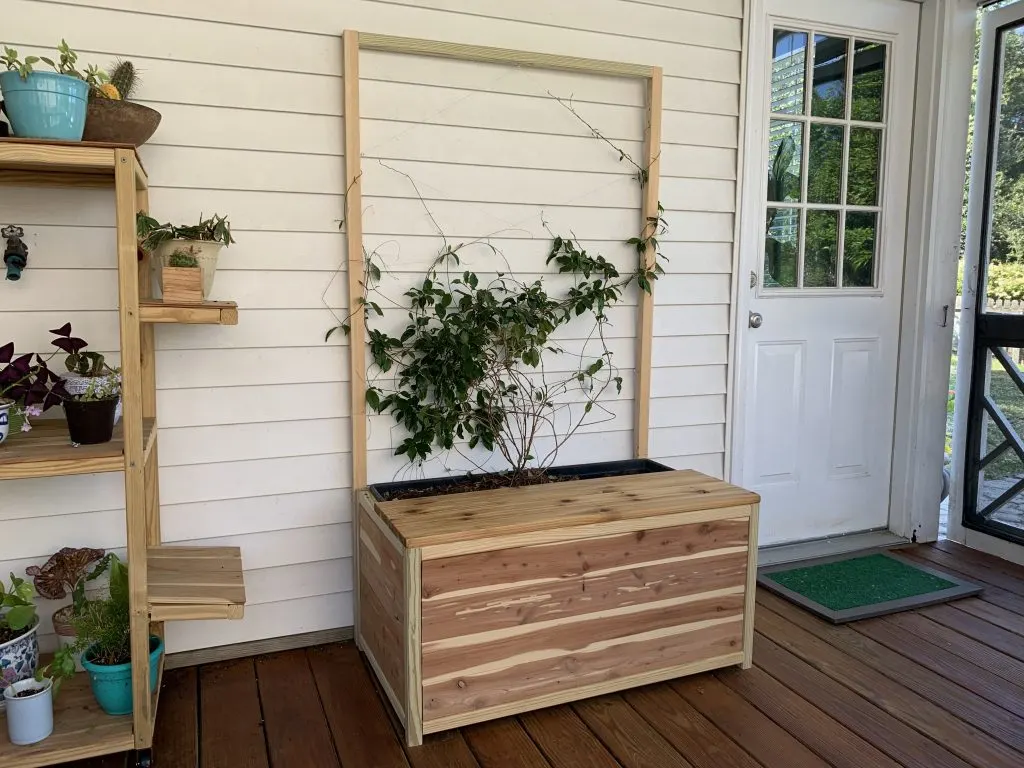 DIY planter bench
This planter bench is perfect for a screened porch or covered area that gets sun, but isn't directly in the elements.
The bench is built with 2″x2″ boards for a frame, then filled in with cedar plank and a cedar bench top.
The trellis on the back makes it more unique than most planter benches which have the planters on the sides. For this, you'll have foliage growing up behind you, adding vertical interest to your space.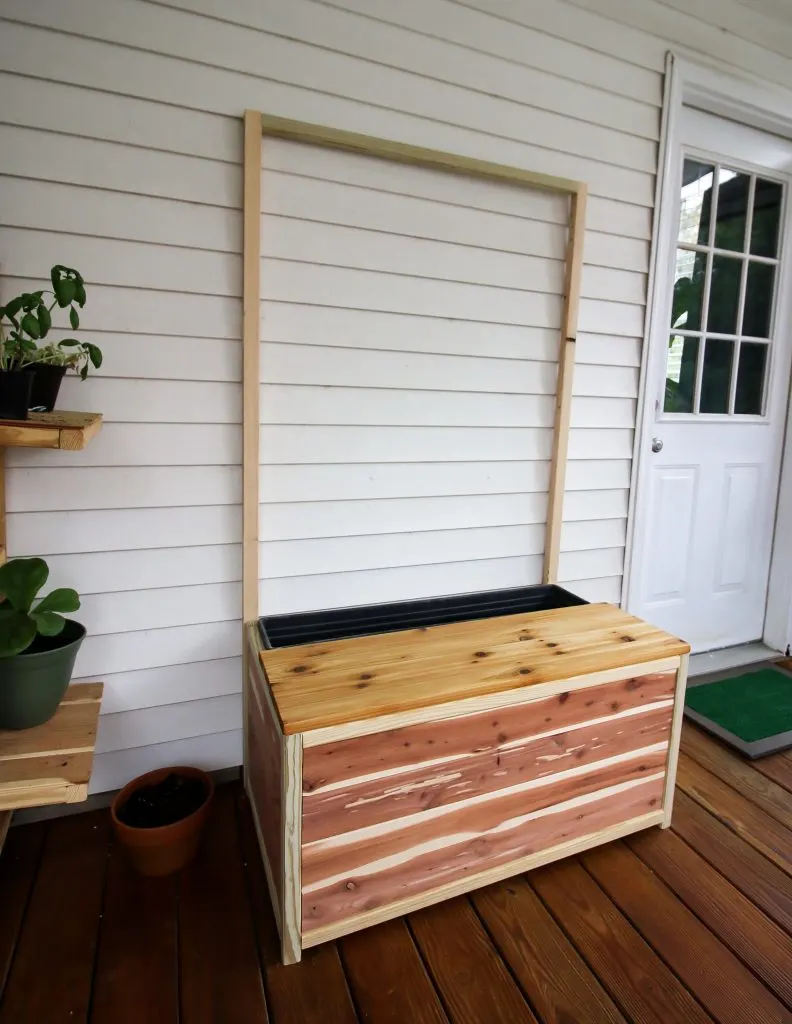 This is perfect for bringing plants onto your porch that like to cling and grab hold of wire. Having it in a covered area also keeps it from getting too harsh of an impact from the sun or rain.
The trellis fits perfectly with a standard 36″ planter box that you can get online or at any hardware store. The box sits in the frame of the bench so you can easily move it in and out.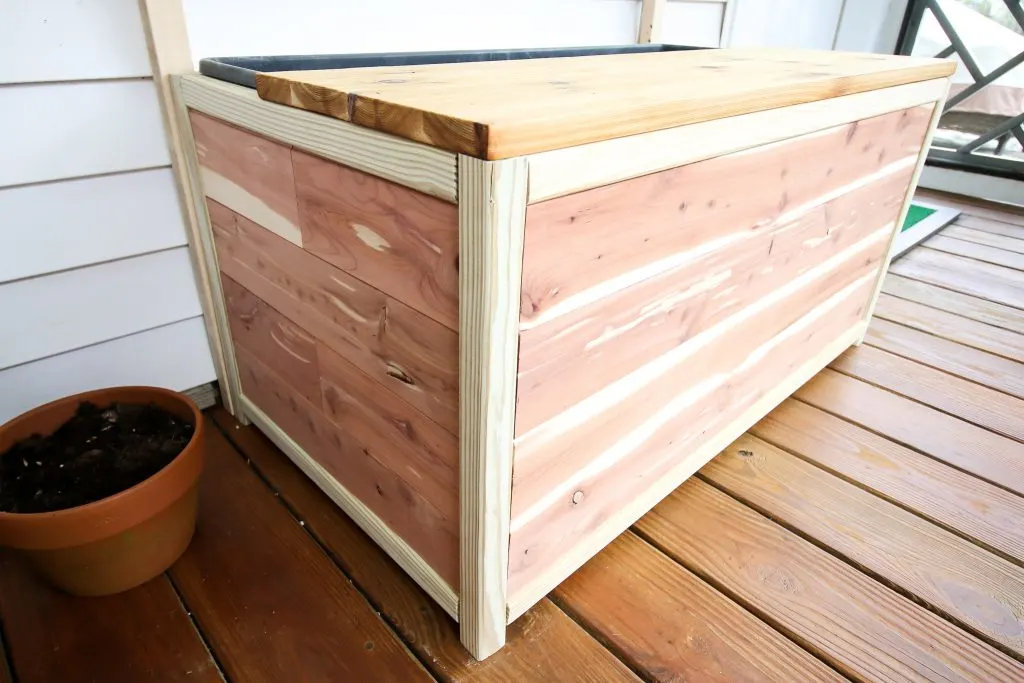 Our favorite part about this planter bench is that it has tons of storage inside. The bench seat lifts off, revealing loads of room to store pillows, toys, blankets, gardening equipment or anything you want.
And if you don't love the trellis, the entire planter bench can be built without it. Simply don't add that part at the end. You can have a nice bench and plant small annuals or herbs behind you!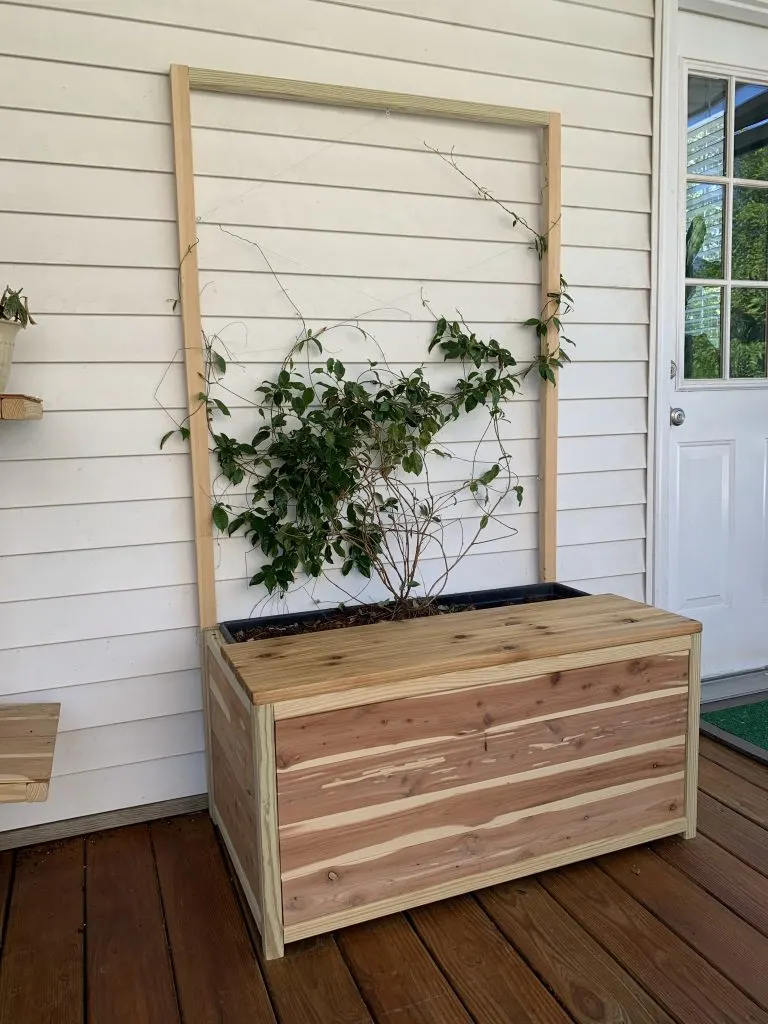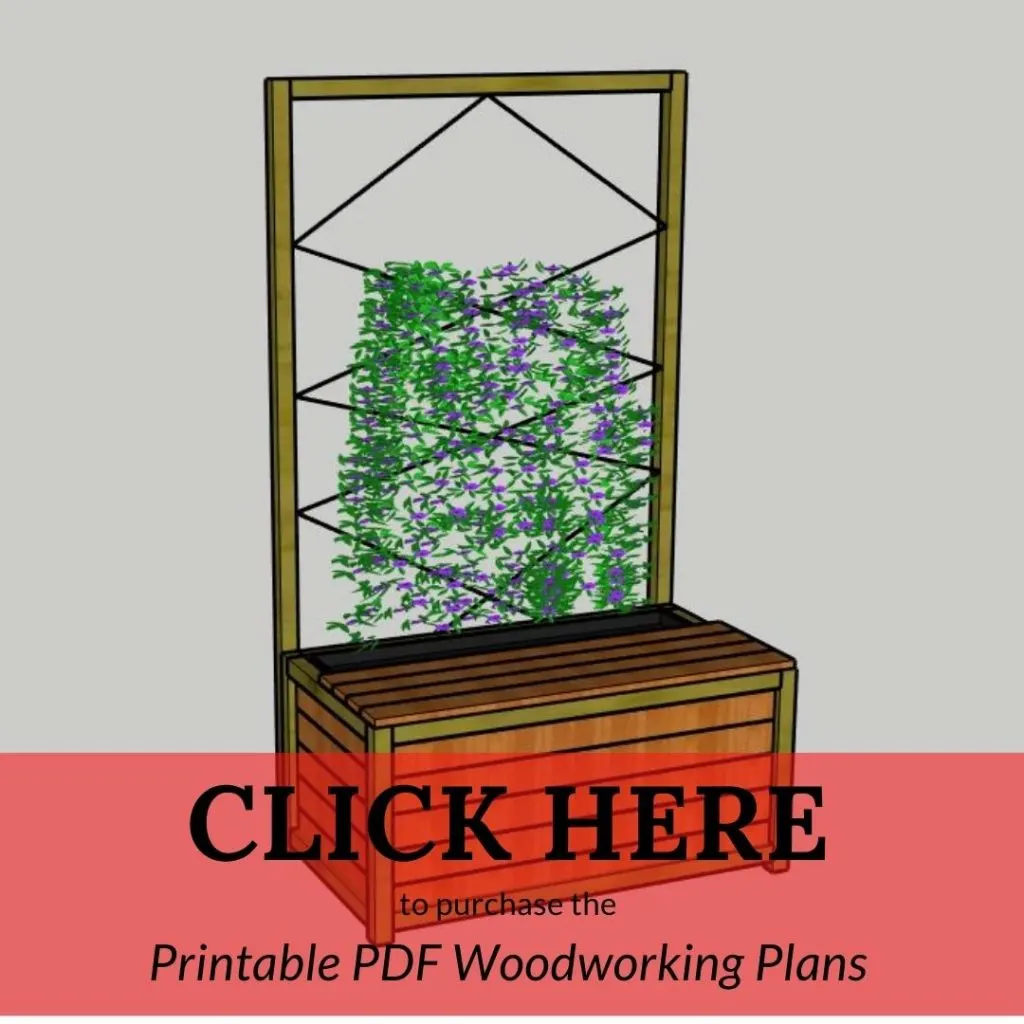 Hope you love this project!