Is anyone else thinking about holiday gifts already? I love to plan in advance, so I certainly am! If you plan on making DIY handmade gifts, you need to plan in advance, too. Today I am sharing 12 of my favorite DIY gift ideas. Be sure to scroll to see DIY gift ideas from lots of other bloggers!
It's our Second Day of the Fourth Annual 12 Days of Christmas Series!
We have teamed up with 50 plus bloggers to bring you a oodles of DIY Ideas and Recipes to make your holiday season merrier. There are 12 different posts in the series and we have spread them out over a four week period with three posts per week. Now is the time to subscribe!
GO HERE for the complete list of Dates and Topics plus a collection of most popular holiday ideas including ornaments, games, recipes and more from all 50 plus talented bloggers!
It's Day 2 and we are sharing DIY Gift Ideas!
---
We thought that it would be fun to round up a bunch of our projects that would make wonderful DIY handmade gifts. Handmade gifts are great if you are on a budget or if you are shopping for someone who has everything.
Here are twelve of our favorite DIY gift ideas!
DIY gift ideas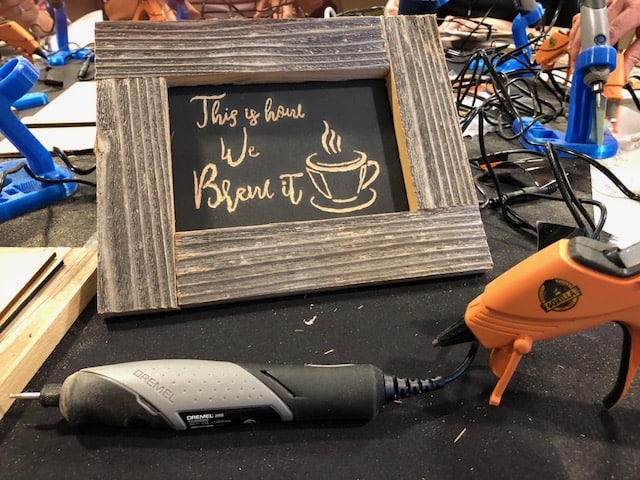 Wooden Frames – you can never go wrong with a picture frame and this wooden frame is a super simple DIY! Add your favorite picture for a totally personalized and inexpensive gift.

Letter Photography – This gift is a fun adventure in itself! Head out into your neighborhood and look for letters in nature, then photograph them and spell out your loved one's name.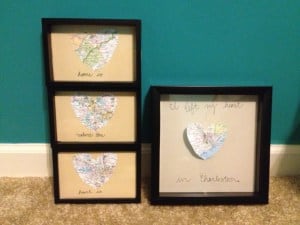 Map Heart Art – If you have a shared loved for a certain location, consider making an art piece featuring a map of that spot. This blog post has 2 great ideas for map art!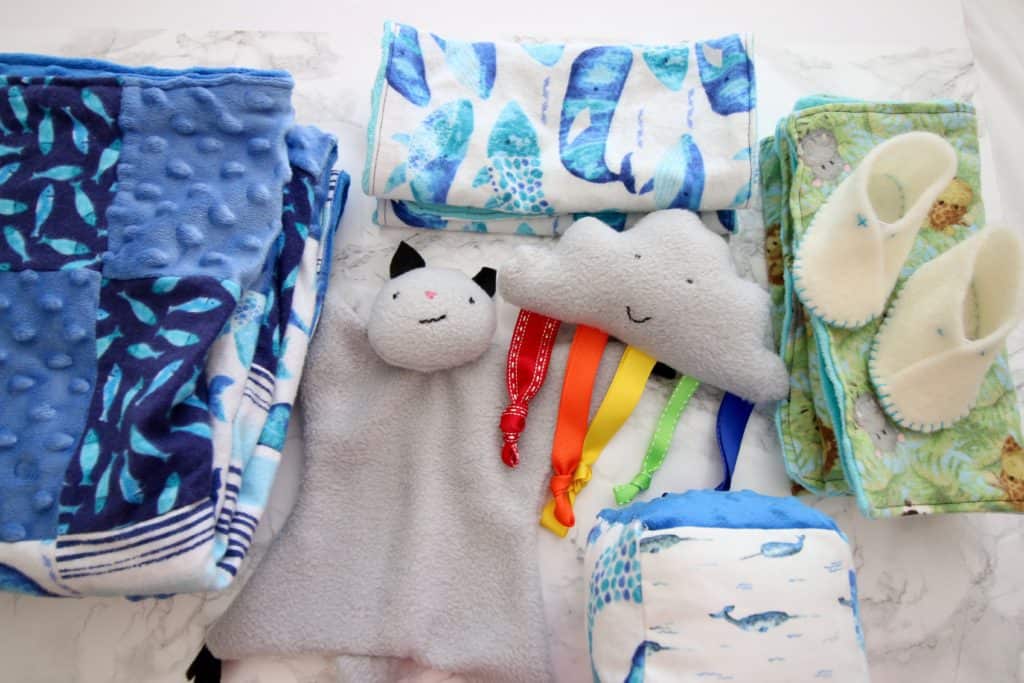 Sewn baby goodies – gifting a baby or someone with a new baby? Consider sewing one of these really simple baby gifts!
Bow Pillow – If you have a loved one who loves bows, consider making this super simple Kate Spade inspired bow pillow!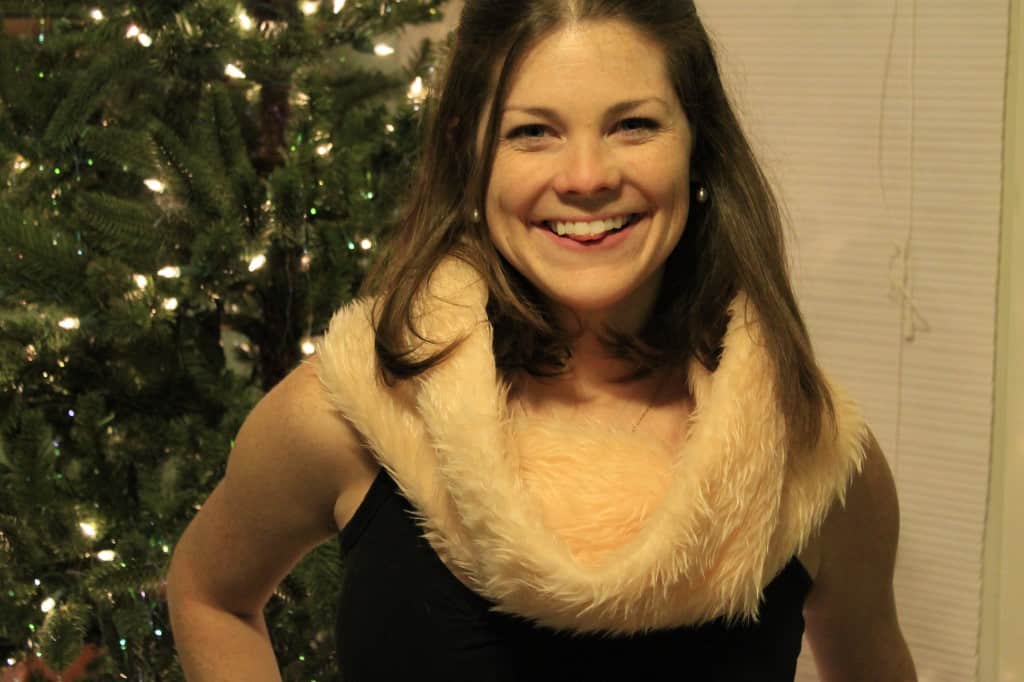 No Sew Snood – If you want a gift for someone who loves soft + furry things, you might enjoy making them a no sew faux fur snood.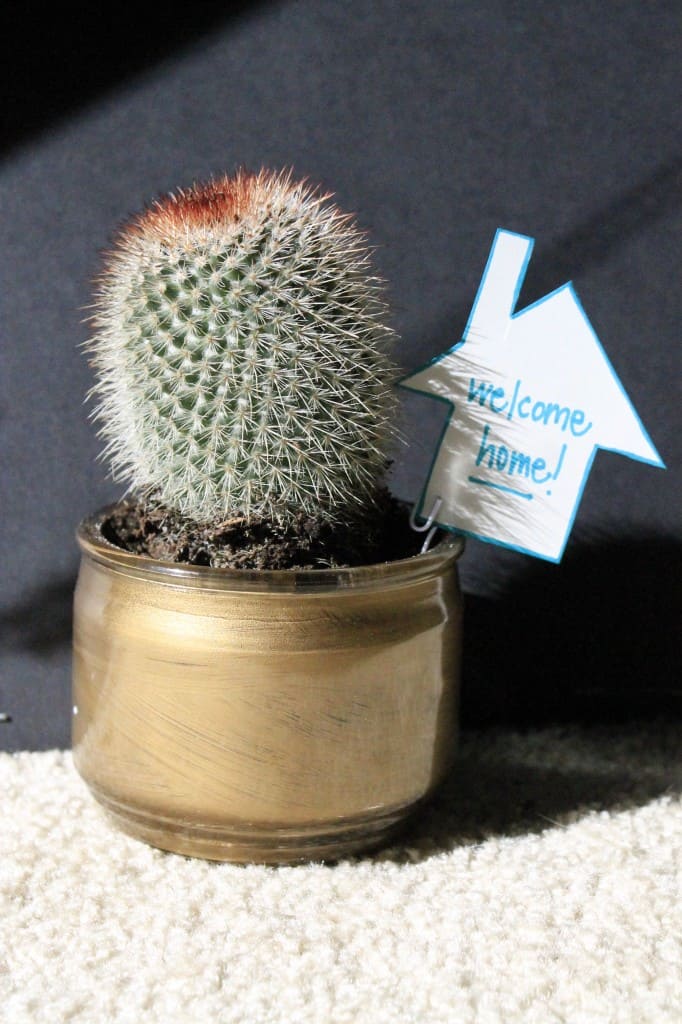 Cactus planter – Cacti are still super on trend. Gift your favorite plant lover a cactus with a blinged out container!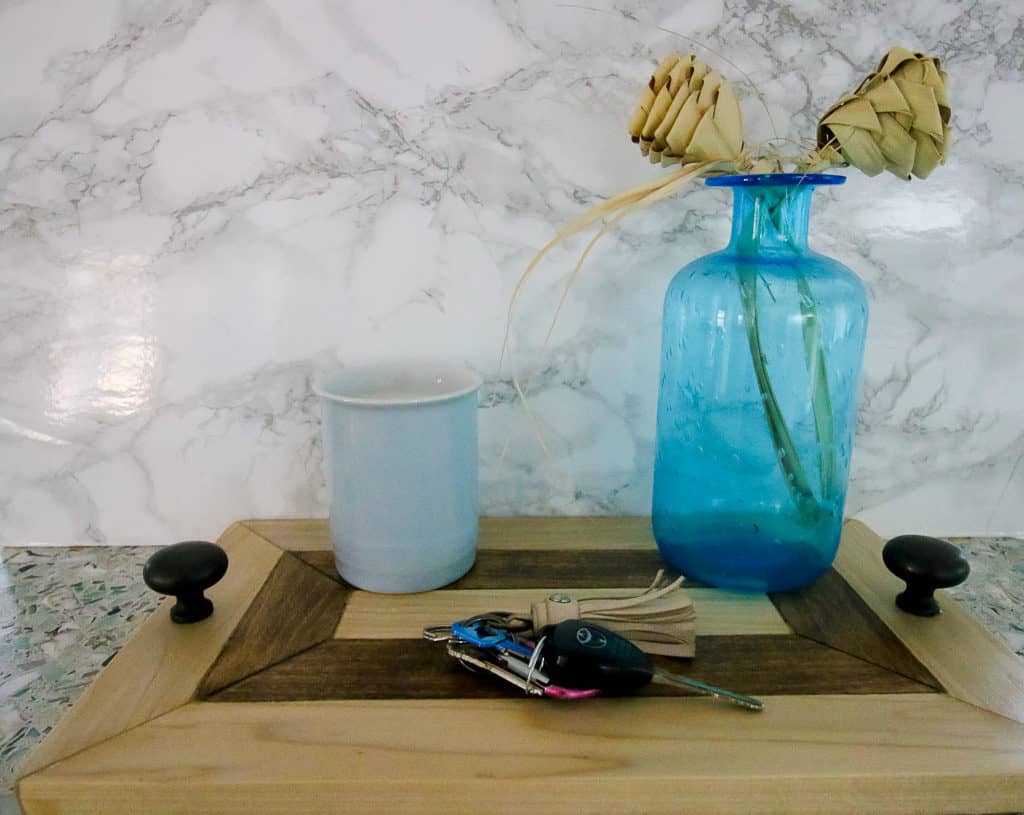 Wooden tray – Wooden trays are useful and beautiful. They also are easier to make than you might think. Here's our favorite way to make wooden trays as gifts!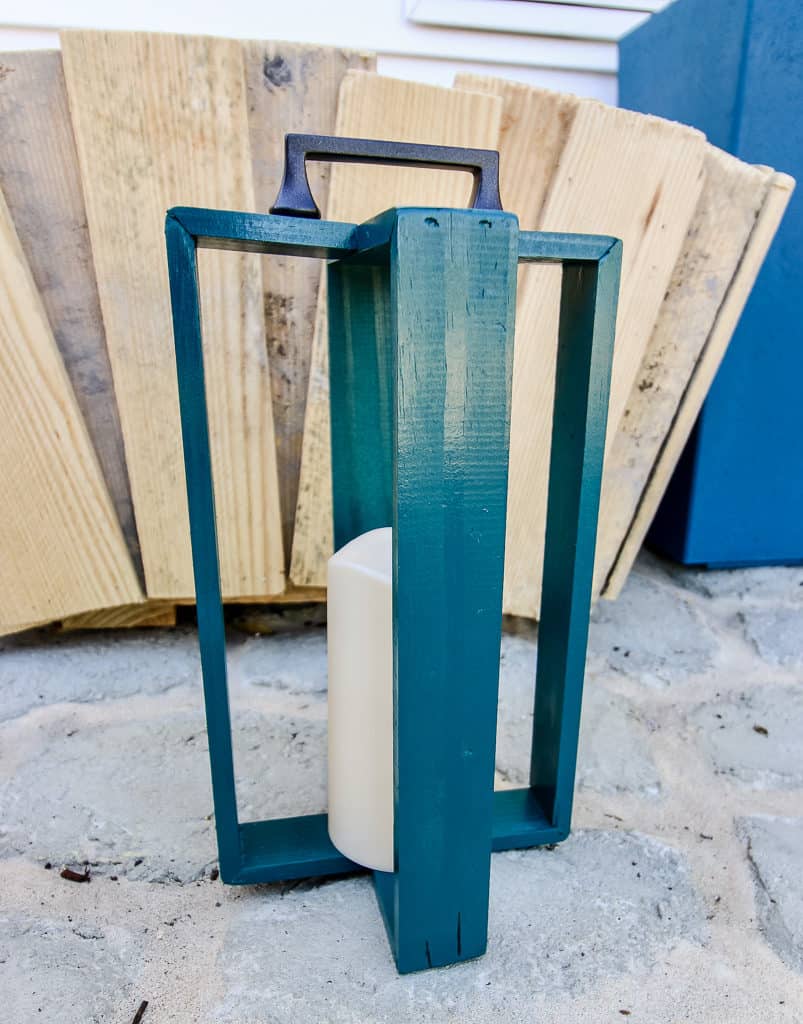 Wooden lantern – We get so many complements on this DIY wooden lantern, and it was super simple and inexpensive to make. It looks like it cost a lot more than it did!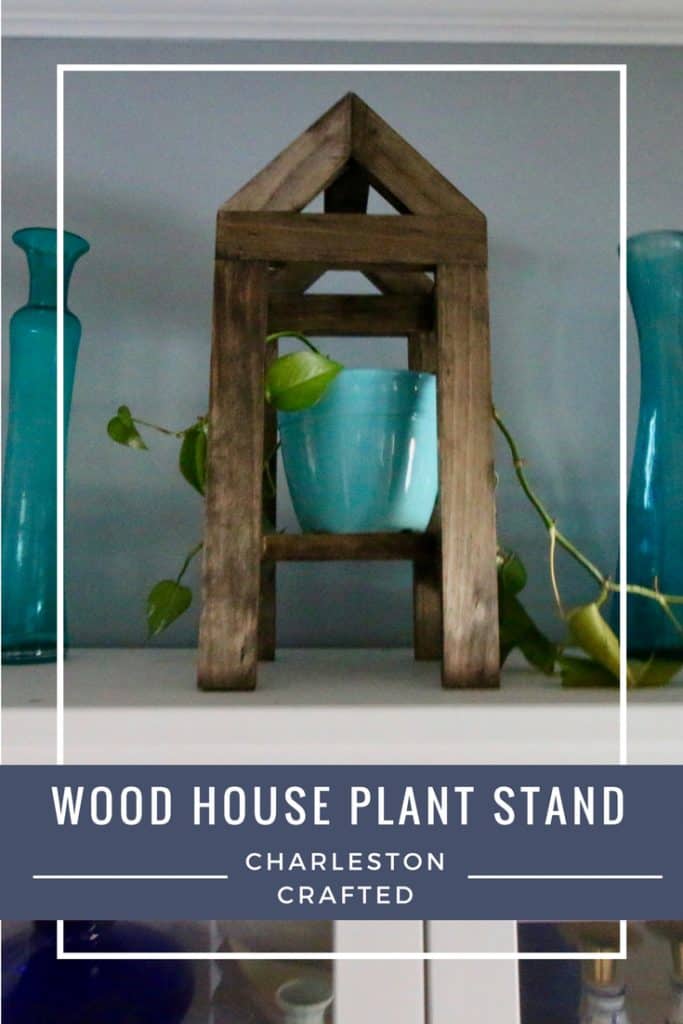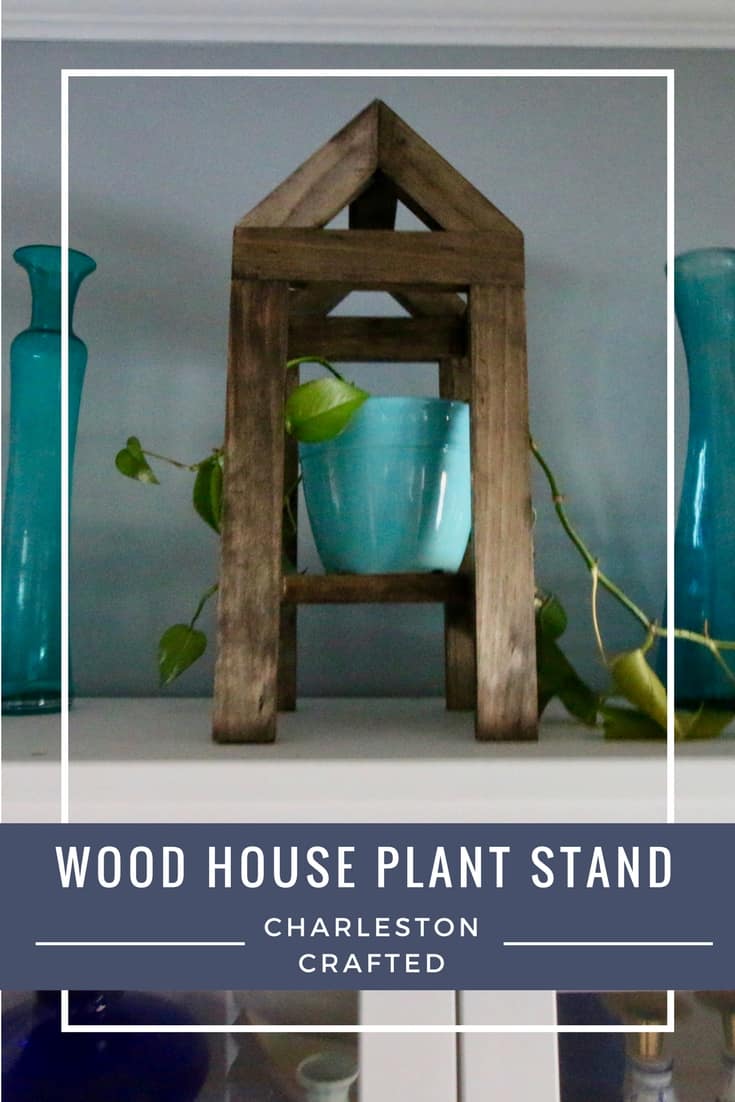 House plant stand – This plant stand has serious fixer upper vibes and would be a big hit with any fan of the show. And, you can make it for a fraction of the cost than Joanna would sell it for in her decor collection!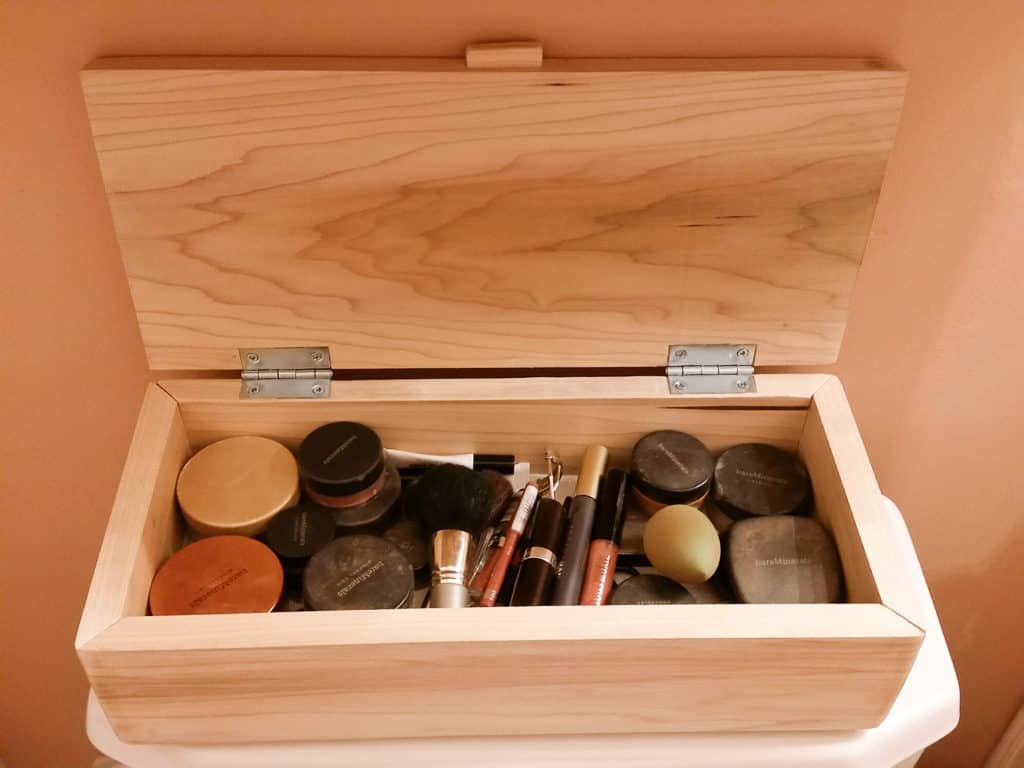 Makeup box – Sean made this wooden makeup box for his mom last year. It turned out really well and was shockingly simple to build!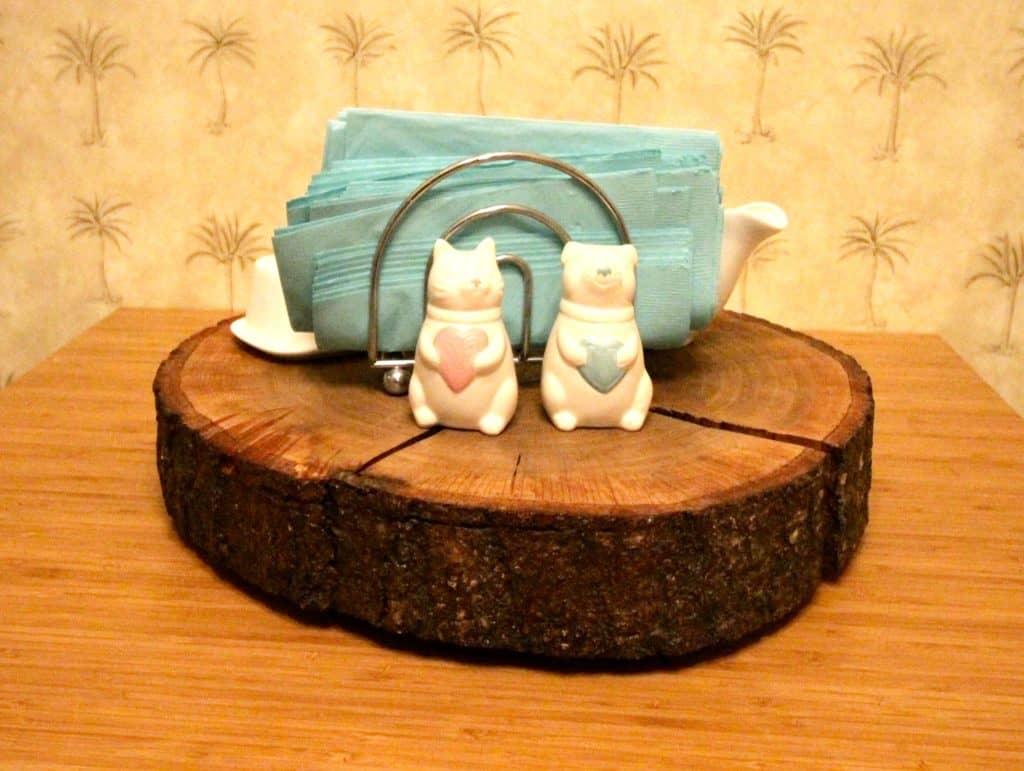 Lazy Susan – We get so many complements on our wood slice lazy susan, I know that it would be a super well-received gift – and it only required a couple of screws, so simple to make!
I have also shared last minute DIY gift ideas here and here!
Scroll down for many more DIY Gift Ideas!
---