Looking for ideas for how to get your desk organizers? I hope that these DIY desk organizers will inspire you!
Whether you work from home or in an office, it's hard to work at a messy desk.
And no one sets out to have a messy desk – but things accumulate over time, and desks are really just table tops, and most table tops just turn into junk piles.
Can you relate?
I have found that having specific organization systems helps to truly keep a space organized. When things have a place to go, you are way more likely to put them away and stay organized!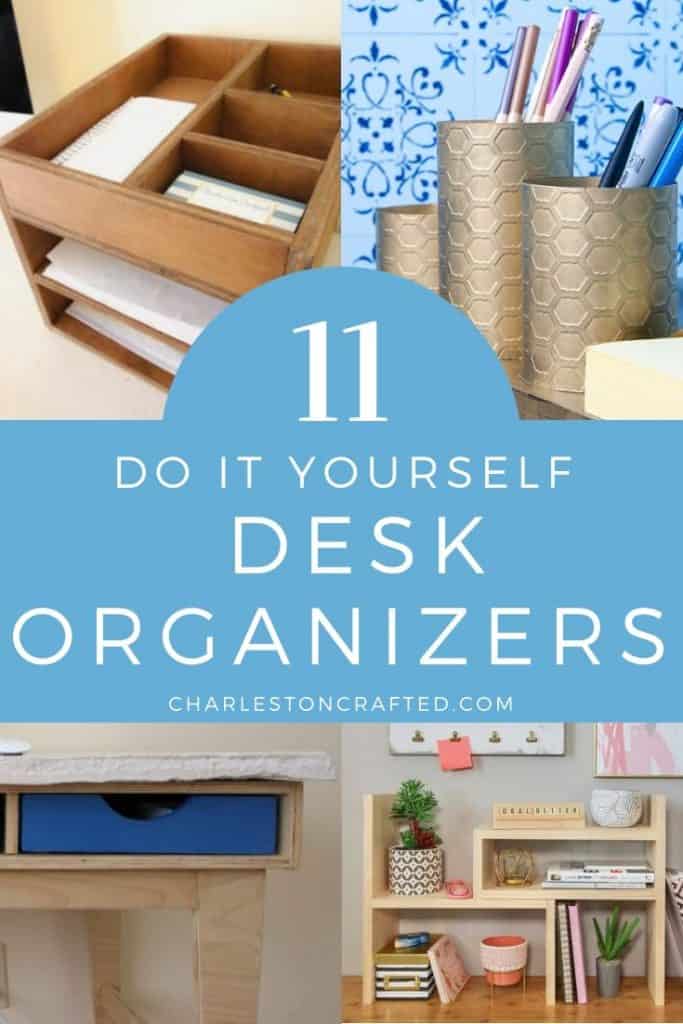 How do you organize a messy desk?
Clear everything off and go through it. Make trash, recycle, and keep piles. Test every pen and trash the dried up ones! Only keep the office supplies that you actually use.
Keep as many papers and files digital as possible, and then recycle the paper copy.
Clean up your computer desktop too- you might have a ton of files saved to your desktop. Time to clean them up!
Organize like items together – such as all your pens or all your notepads.
Keep only things that are used frequently on your desktop – anything rarely used should go in a drawer, cabinet, or bin to help reduce visual clutter.
Put your most frequently used items – like your phone docking station or pen jar – on your dominant side (right if you are right-handed, left if you are left-handed).
Whitespace is ok – don't feel like you need to decorate and cover every square inch!
Set time aside to organize your desk each week and do a deep clean once a quarter.
What does a messy desk say about you?
A messy desk often gives a bad first impression. Coworkers, bosses, and clients might think you are unorganized or just don't care.
Also, if you have to spend time looking for things, you are going to take longer than a tidier person to do the same task.
What can I used to make a super easy office organization system?
You don't need anything fancy for your DIY organizers. Wooden boxes, small plastic or wooden drawers, or even cereal boxes can be a great start.
Hang a cork board and consider adding a lazy susan to keep things clean and tidy.
So, today I decided to round up a ton of DIY desk organizer ideas to help get you inspired to organize your space! I hope you enjoy these DIY projects.
DIY Desk Organizer Ideas
Need to get your desk organized? It's so much easier to work in a tidy space! Here's some great DIY desk organizer ideas to get you started.
Want to build a desk? Here's our DIY modern desk with a concrete top and here's how to build a built in u-shaped desk!
Facebook | Instagram | Pinterest | Twitter | YouTube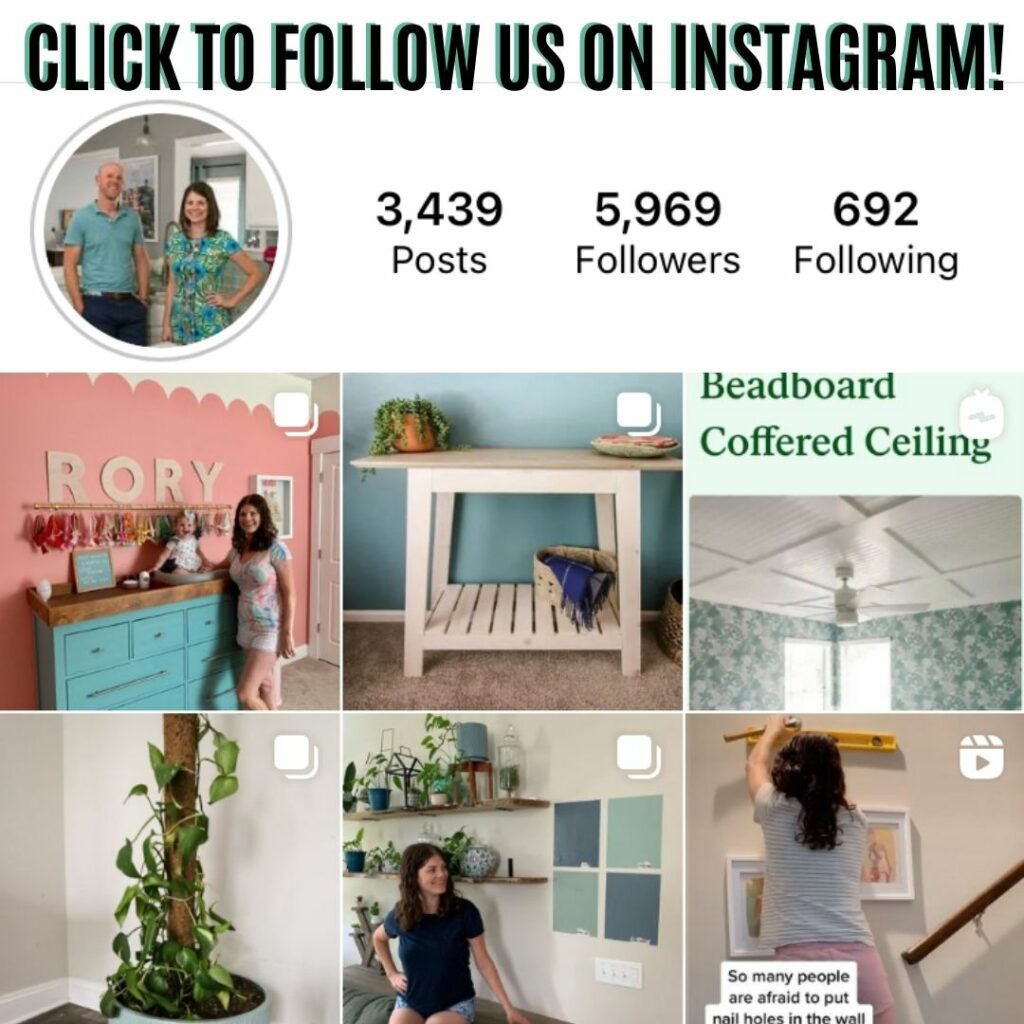 ---
Can we send you our newsletter?
Another great way to keep up with out latest projects is by joining our weekly newsletter! Get alerts of our latest projects and special peeks behind the scenes!
Follow along on Instagram
Join our online community where we share real time behind the scenes looks at our DIY projects and peeks inside our home + family!
---