Last year we built a a beautiful plywood and concrete desk where we keep our computer and do most of our blogging work. The desk had three cubby holes and, after a year of use, we had a constant problem of things just getting shoved into the cubbies and losing them in the back of the hole. So, we built some pretty quick and easy desk cubby hole wooden trays that could slide out and keep everything organized!
Desk Cubby Hole Wooden Trays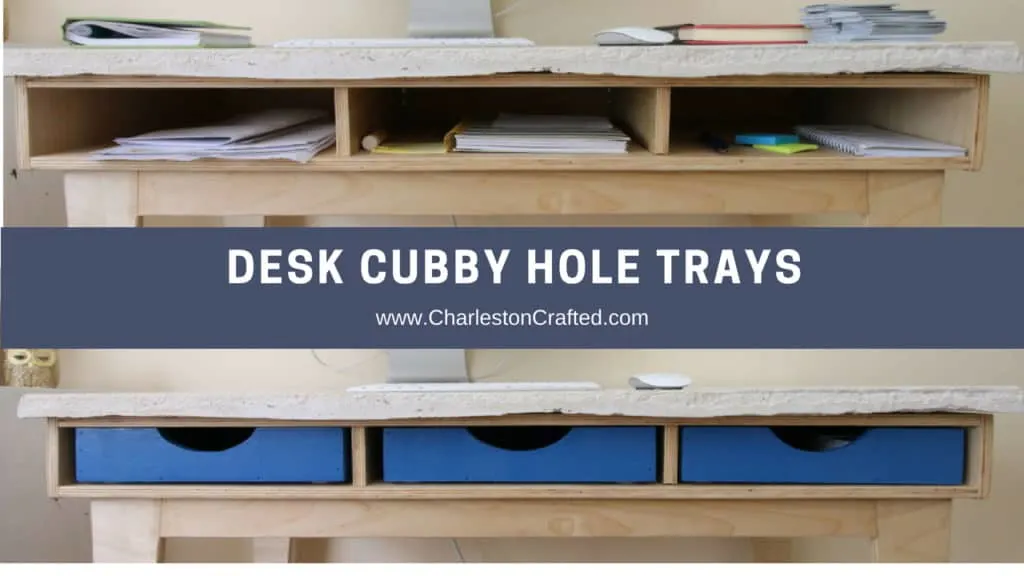 We used the dimensions of our existing desk cubby holes to create the dimensions of our trays, which ended up being about 11 inches wide, 13 1/2 inches deep and 2 1/2 inches tall. We started by cutting 1/2 inch scrap plywood down to those dimensions. We were making three trays, so we needed six pieces of each length at 2 1/2 inches tall.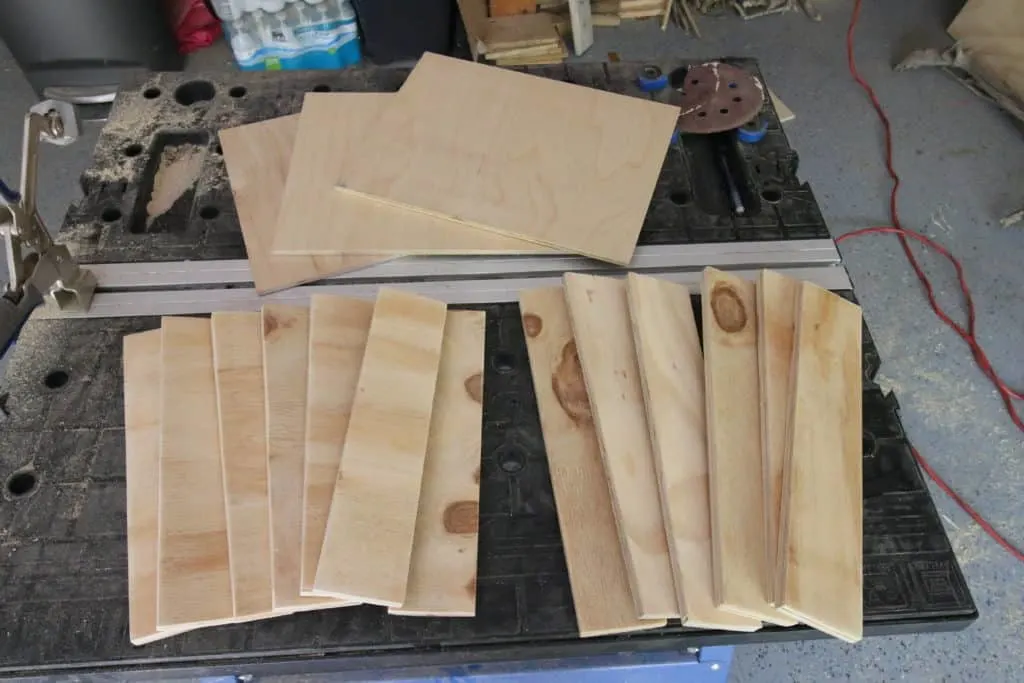 We wanted the trays to be easy to pull out, so on three pieces that were serve as the front, we used our RYOBI palm router to notch out a semi-circle that would serve as the handle. We used a cut piece of orbital sanding paper as a guide to make sure the cut outs were in the same place on each piece.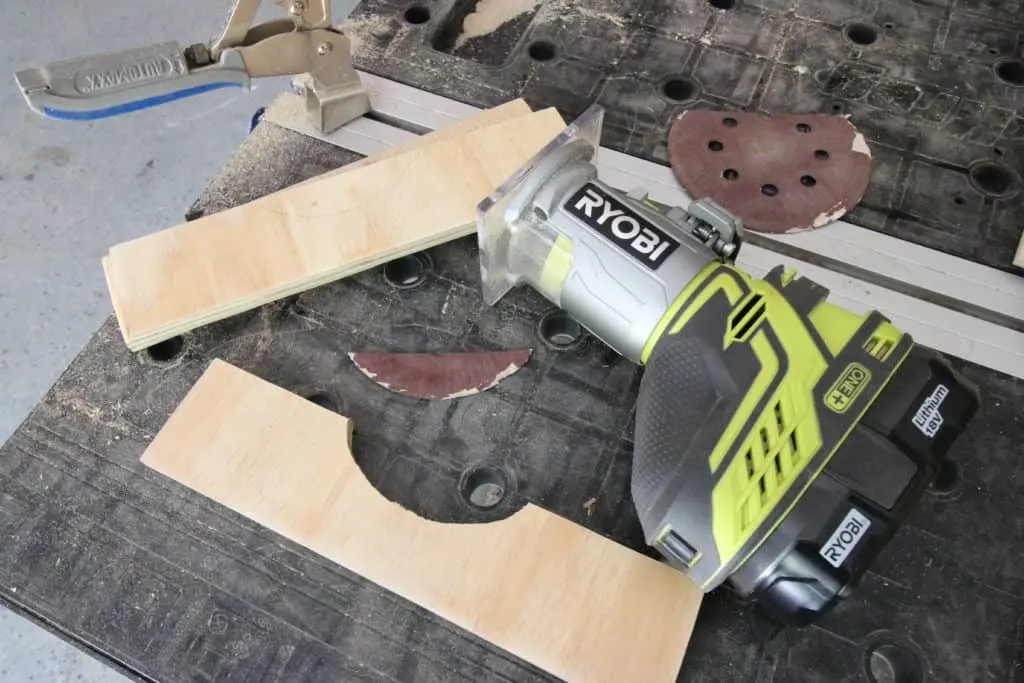 We cut three pieces of 1/4 inch plywood to serve as the bottom of each tray. We measured this off the inside dimensions of where the plywood comes together. We used the RYOBI AirStrike brad nailer to attach the back piece of plywood the two sides, then slid in the bottom and nailed that into place before nailing on the front board.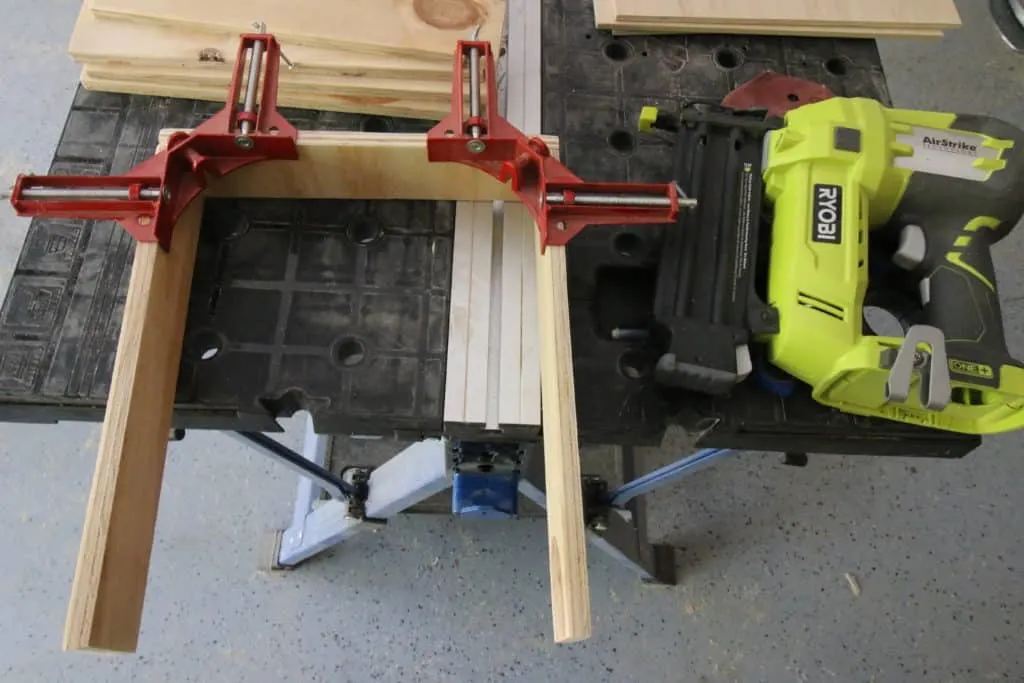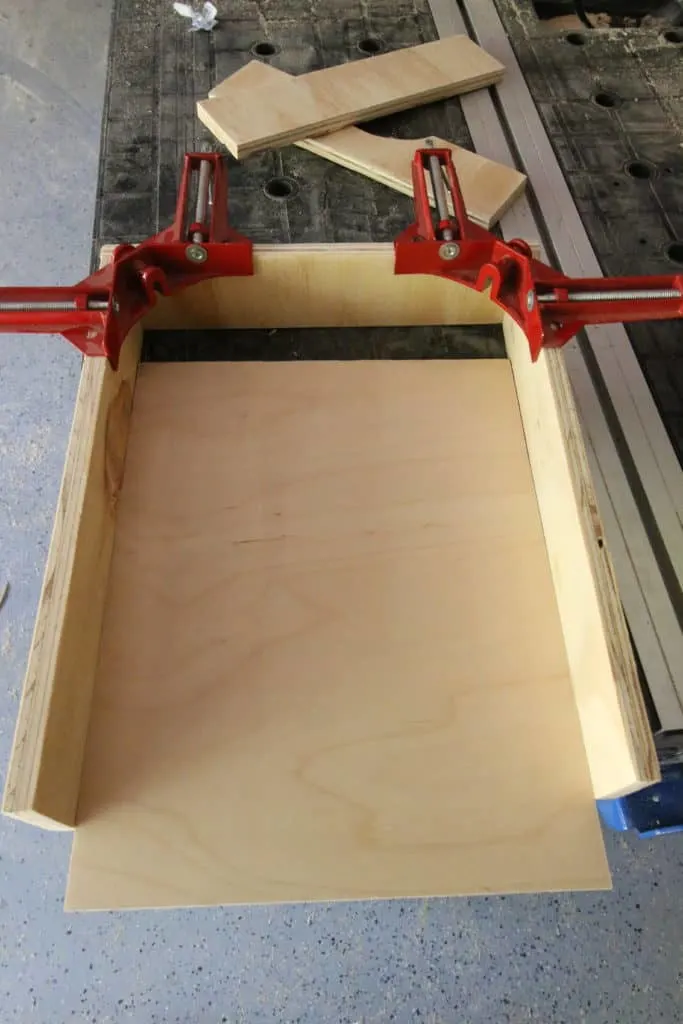 When they would all nailed together, we painted them a beautiful blue that we had leftover from painting our guest bathroom in our condo. Then we added little felt feet to the bottom of each tray for smooth sliding.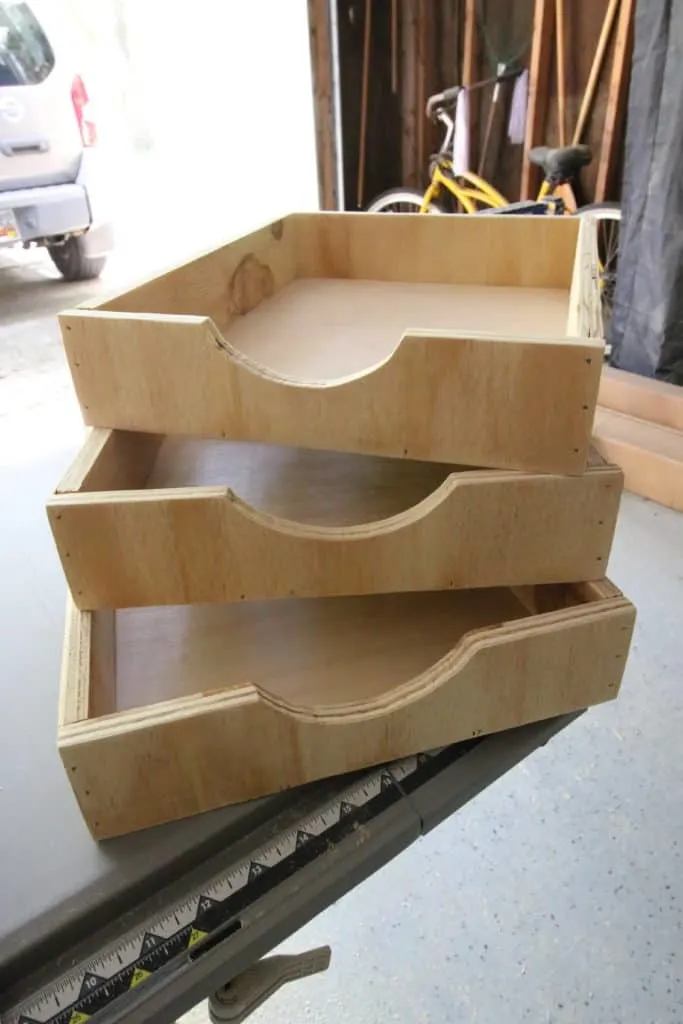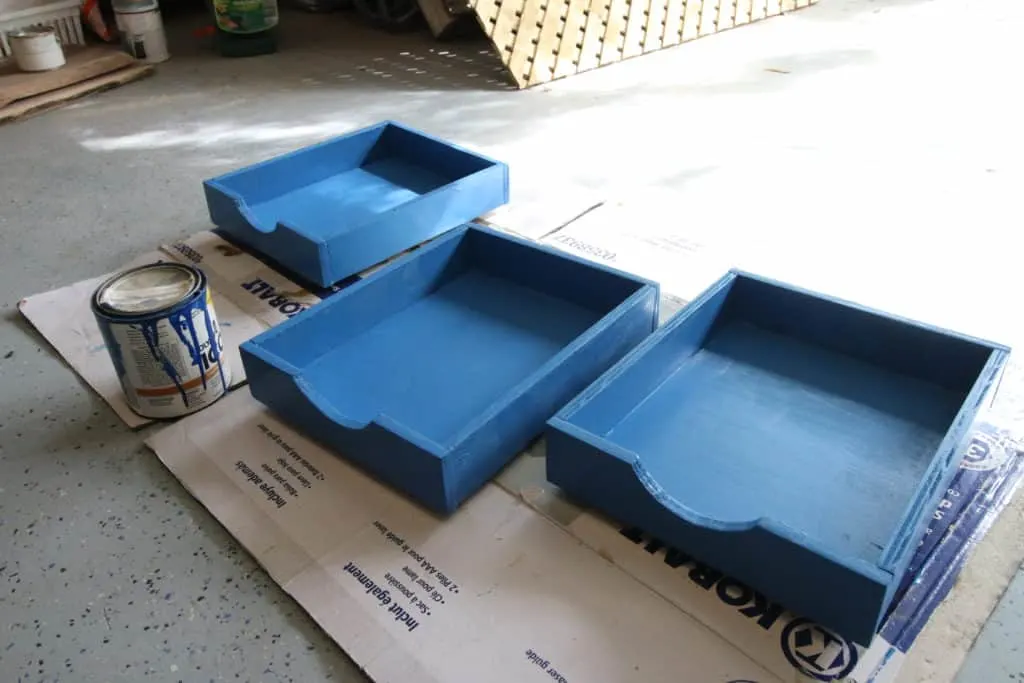 The trays fit great. The slide out and can be held in place just with leverage or pulled all the way out. Now nothing will get hidden in the back of the cubby holes again!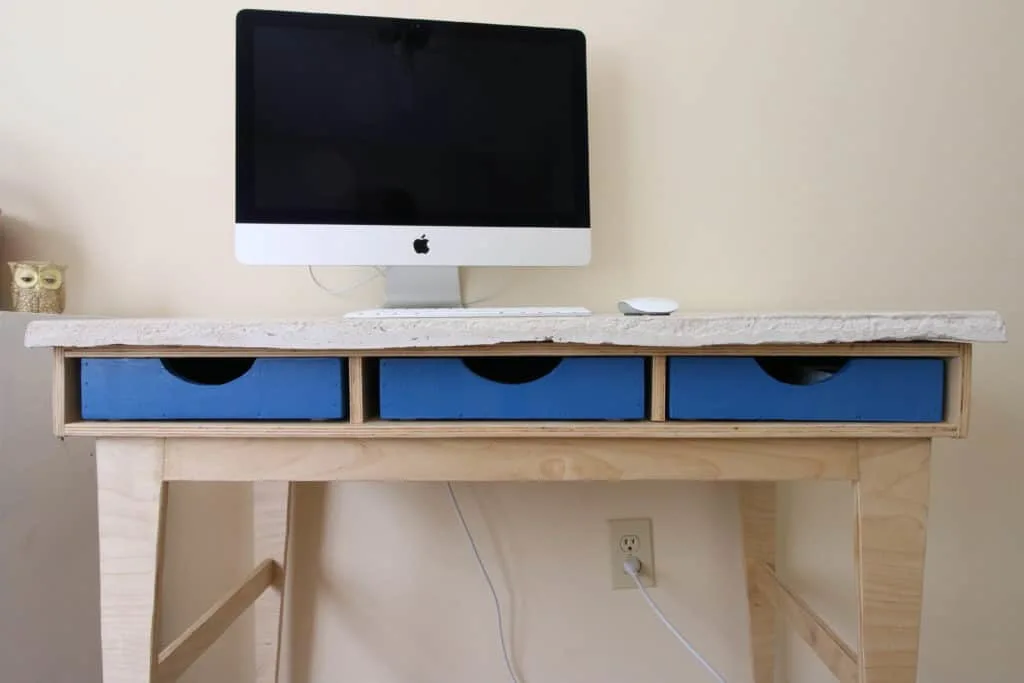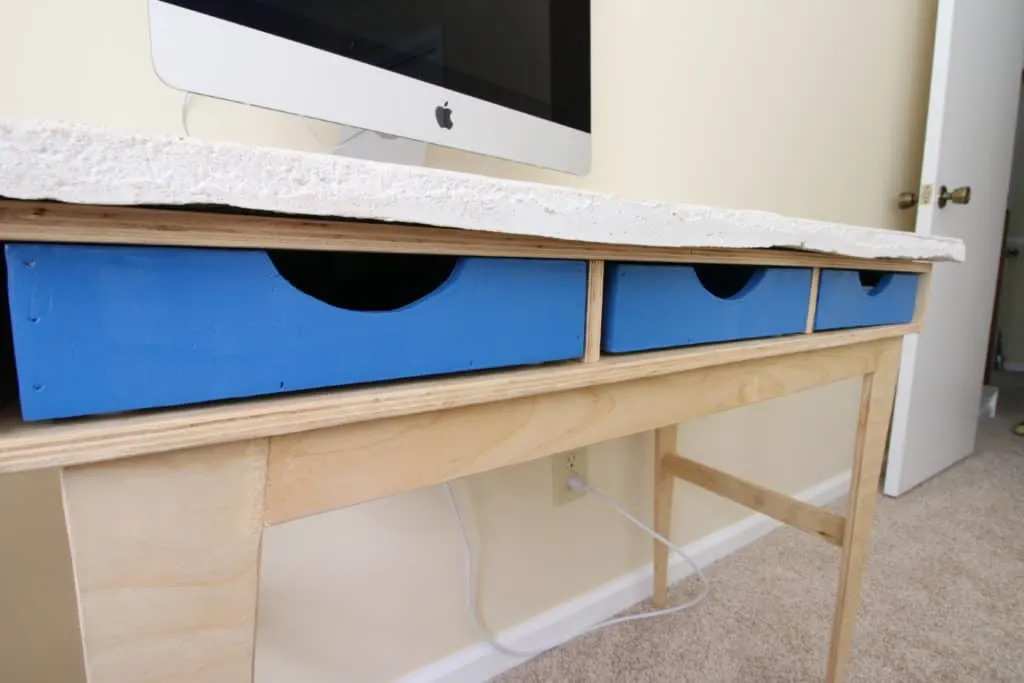 We're slowly reorganizing our two guest bedrooms as we turn one into a nursery so we're glad to have our desk space looking clean!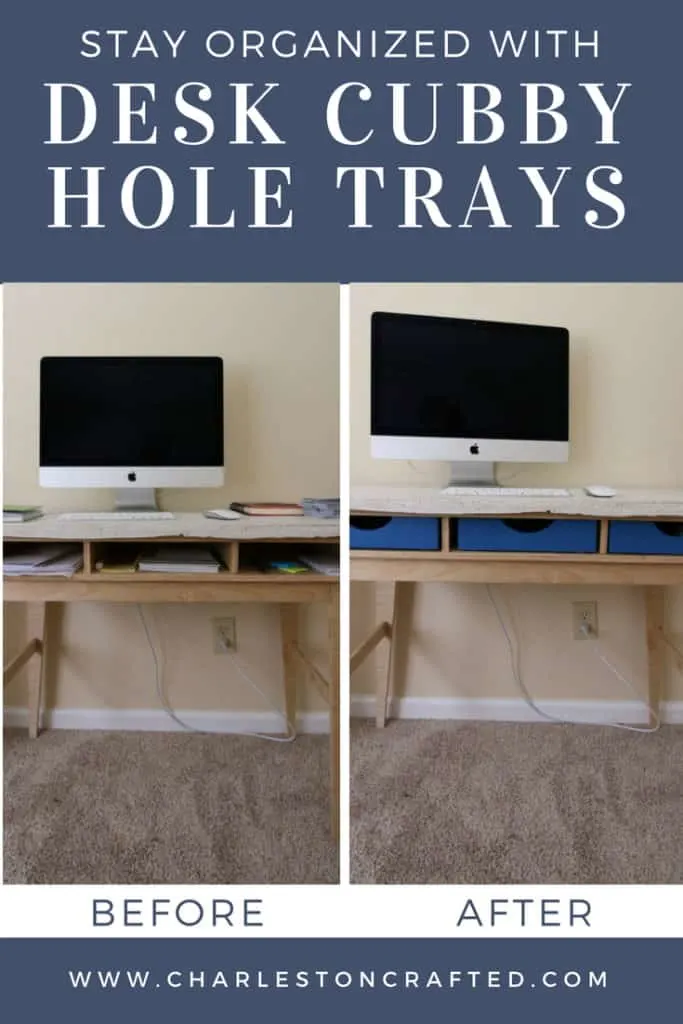 You might also like these DIY trays: