Buying a doormat online is expensive! You can make a DIY astroturf doormat for much cheaper with a small piece of astroturf and some strips of plywood from the home improvement store.
We made this DIY astroturf doormat in an afternoon and made it fit our space perfectly. It's a great way to wipe the dirt from your shoes before going in your home. Let's jump into how it's done!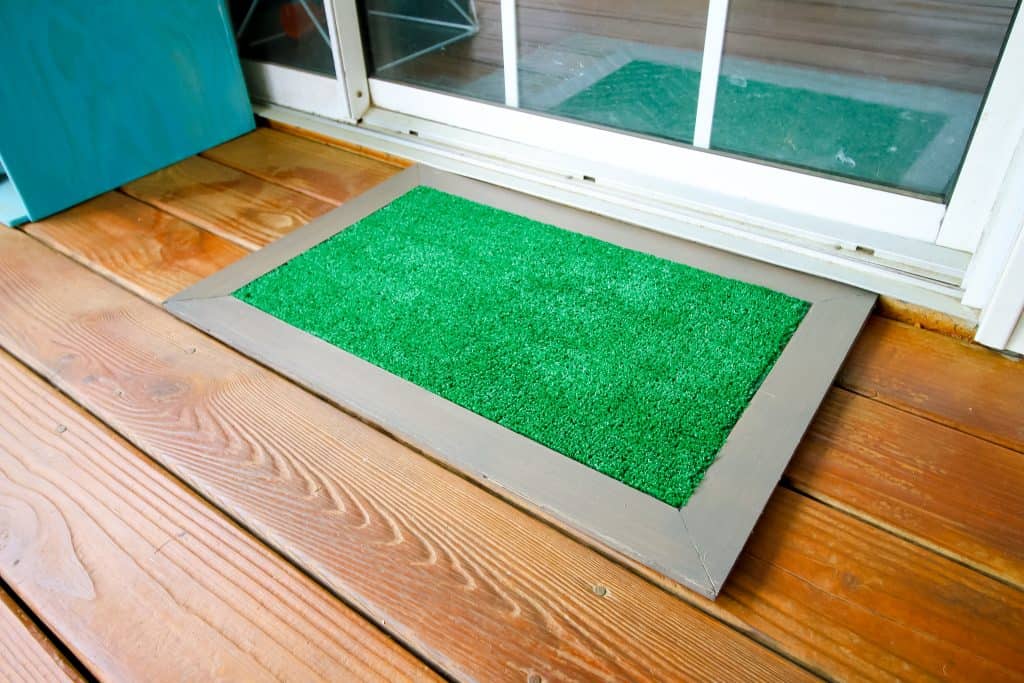 How to make an astroturf doormat
To make a DIY astroturf doormat, you need three supplies- astroturf, 1/4″ plywood and 1/2″ plywood.
The basic idea for how to make this doormat is simple. First, you cut the 1/2″ plywood into a rectangle the appropriate size for a doormat. This can vary depending on your door or space, but go with what looks good for you.
Next, you cut strips of 1/4″ plywood for the edges. This will serve as a border for the astroturf and frame the whole thing out.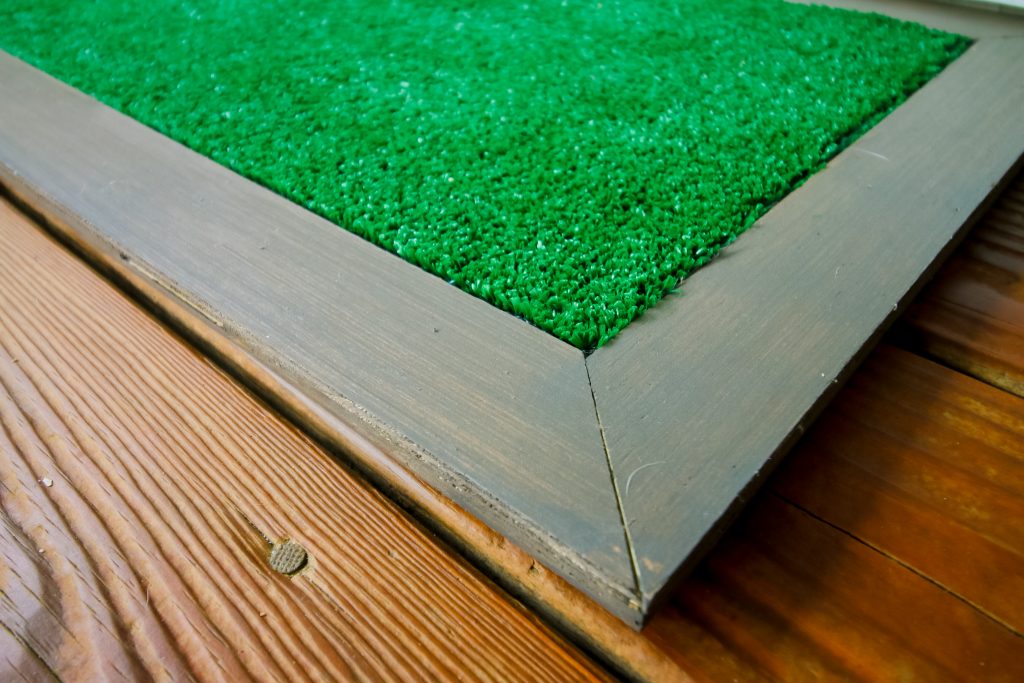 Finally, cut the astroturf to be the size of the rectangle in the middle of your frame.
We attached the astroturf using spray adhesive from Gorilla Glue and added a 1/4″ staple into each corner just to make it more secure.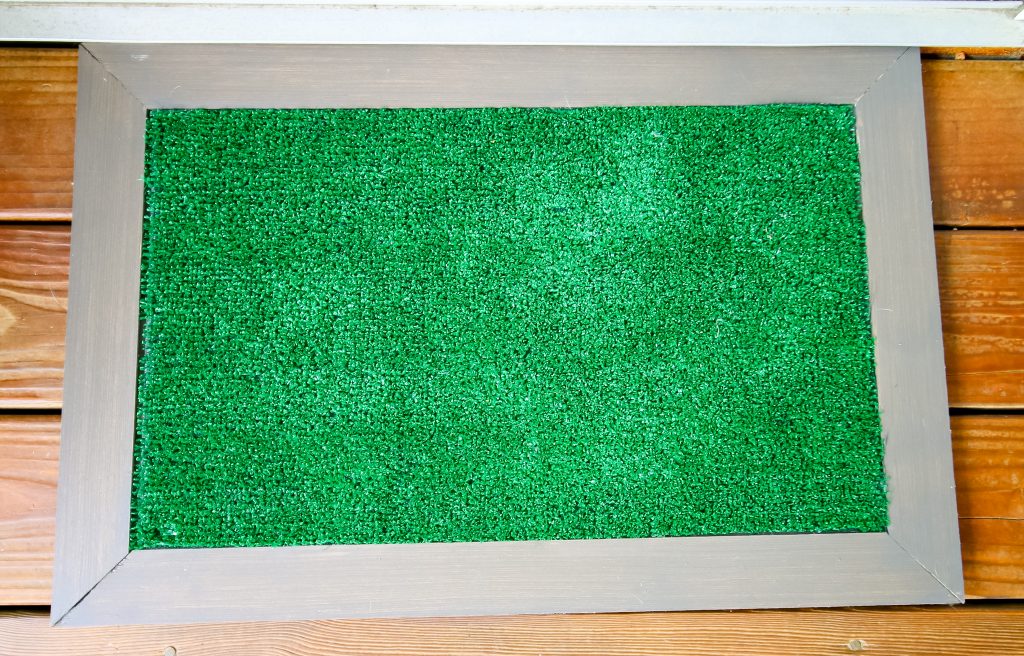 You can stain the wood whatever color looks best with your space. We were putting our DIY astroturf doormats at the doors off of our new screened porch, which was cedar colored, so we went with a dark grey stain with Briarsmoke from Varathane.
FREE PDF plans for the DIY astroturf doormat
We made plans for our astroturf doormat so you can make the exact cuts you need to make it yourself! The plans are free and simple to follow. You can buy just a few supplies and make this in an afternoon!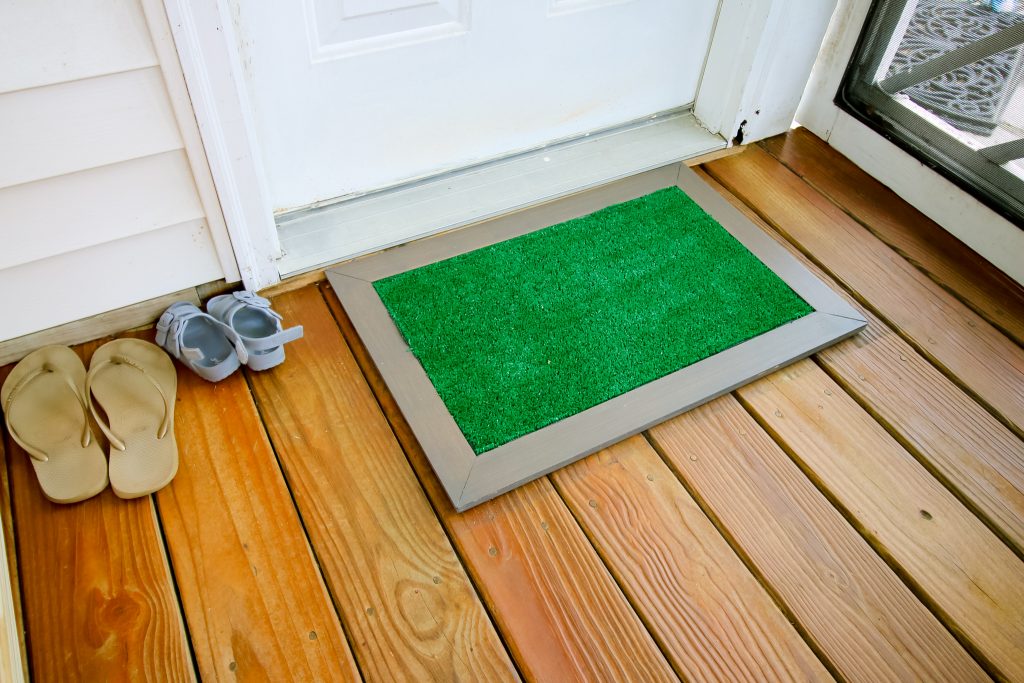 If you want to get the free plans, make sure you click here to download them!
See More Build to Organize Projects
Facebook | Instagram | Pinterest | Twitter | YouTube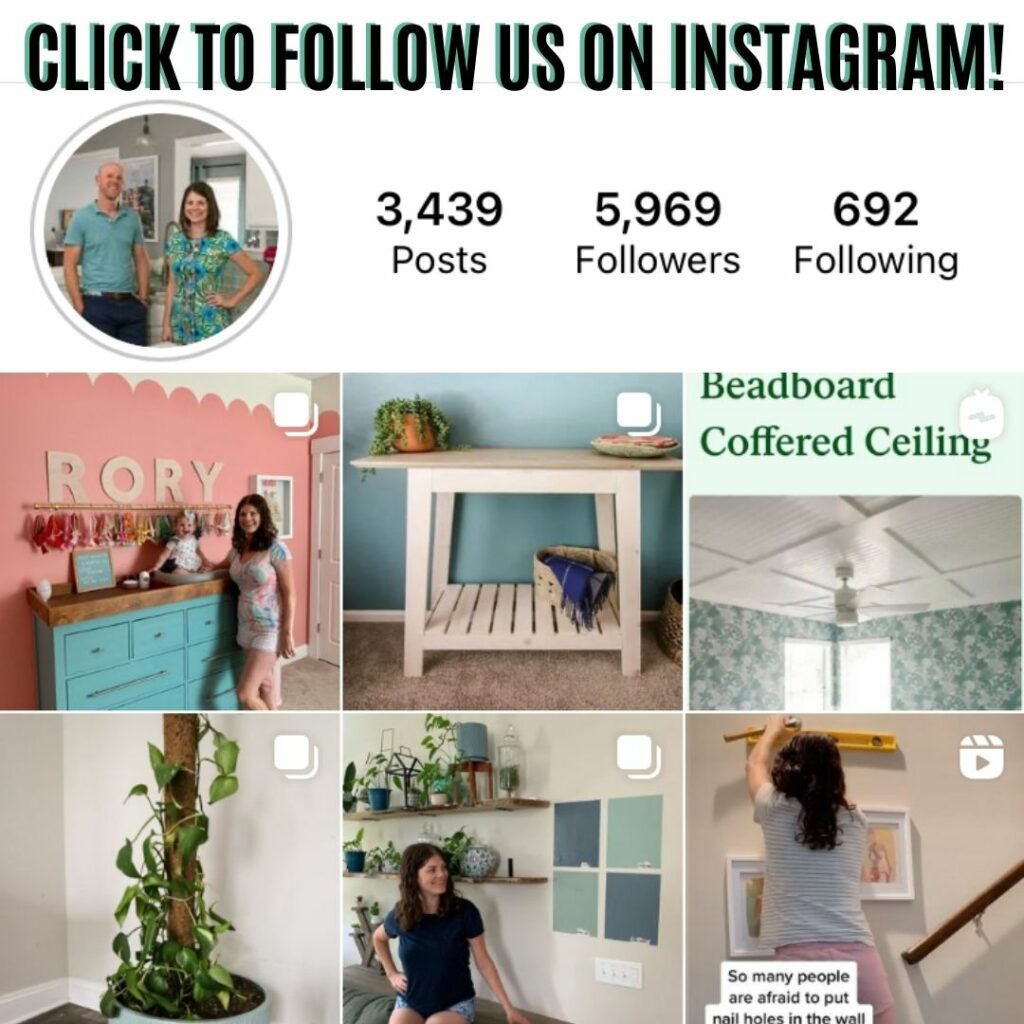 ---
Can we send you our newsletter?
Another great way to keep up with out latest projects is by joining our weekly newsletter! Get alerts of our latest projects and special peeks behind the scenes!
Follow along on Instagram
Join our online community where we share real time behind the scenes looks at our DIY projects and peeks inside our home + family!
---