This DEEBOT OZMO 950 Robot Vacuum Review post is sponsored by BabbleBoxx.com on behalf of ECOVACS. Thanks for supporting the brands that make Charleston Crafted possible.
Luke is officially crawling and that means that whatever is on the floor ends up all over his belly. And his hands. And in his mouth.
So, it's time to start getting serious about keeping our floors clean.
I try to sweep three times a week (plus as needed) but it can take a while, and if the baby starts screaming, that is usually the end of that.
So, you can imagine that I was thrilled when ECOVACS offered to send me their latest robot vacuum to try out! It is the DEEBOT OZMO 950 and it is a slim robot vacuum that is changing the way that I clean my home!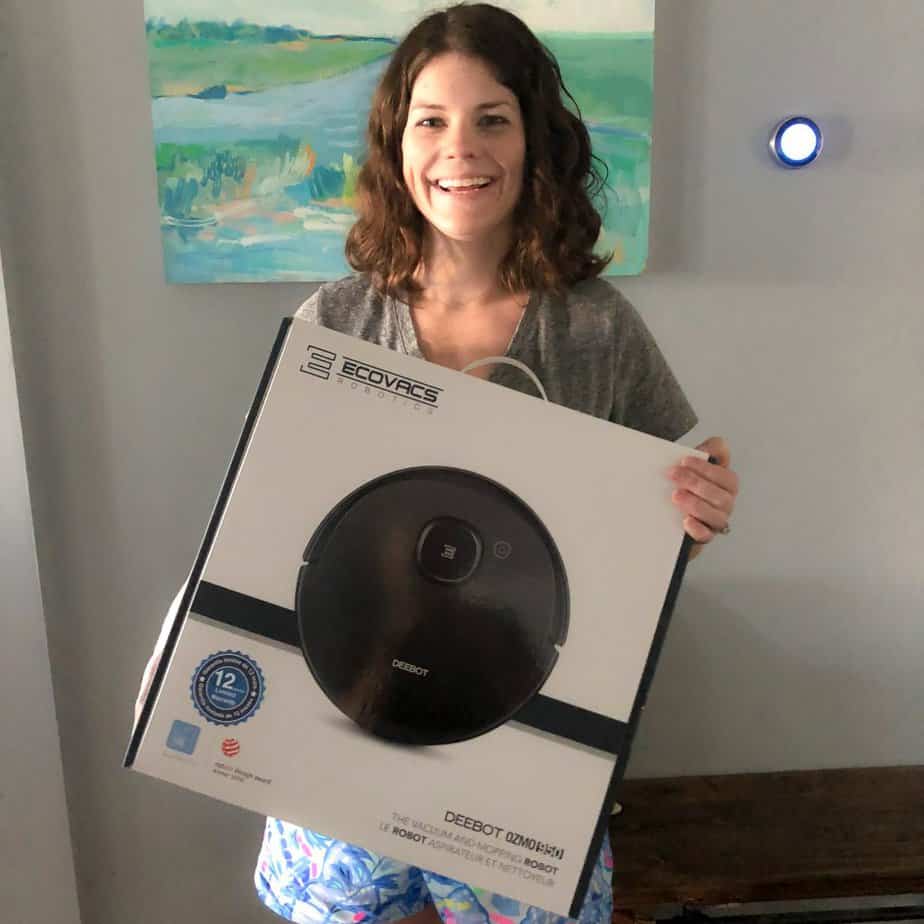 DEEBOT OZMO 950 Robot Vacuum Review
The DEEBOT OZMO 950 provides consumers with powerful cleaning, thanks to a 200 minute battery life, Max+ Suction Power Mode for deeper cleaning, SmartNavi 3.0TM with updated virtual boundaries and multi-floor mapping, and OZMOTM technology for two-in-one mopping and vacuuming.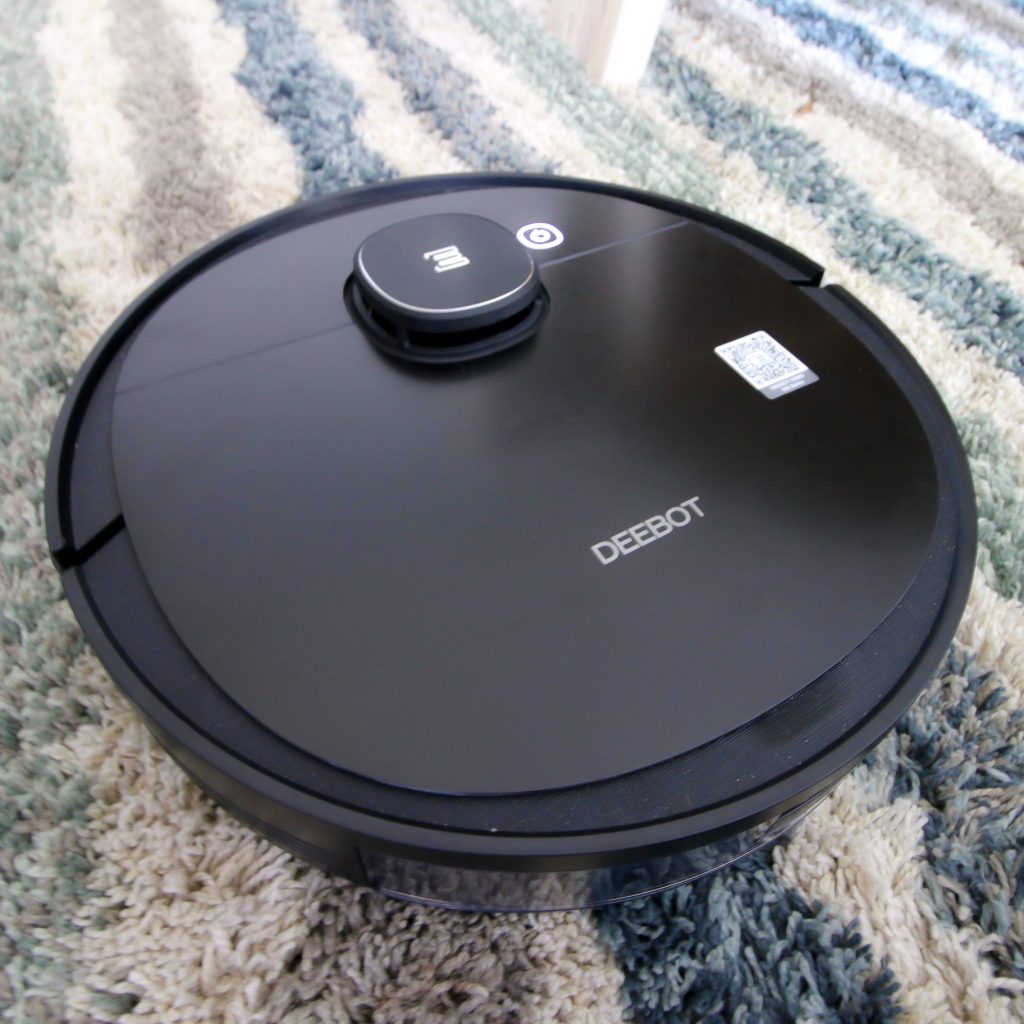 The app is super cool – you can see the path that the vacuum took. When we first saw it run, we thought it was going a weird way (not at all the direction we would have vacuumed by hand) but it was first establishing the perimeter before vacuuming the entire floor space.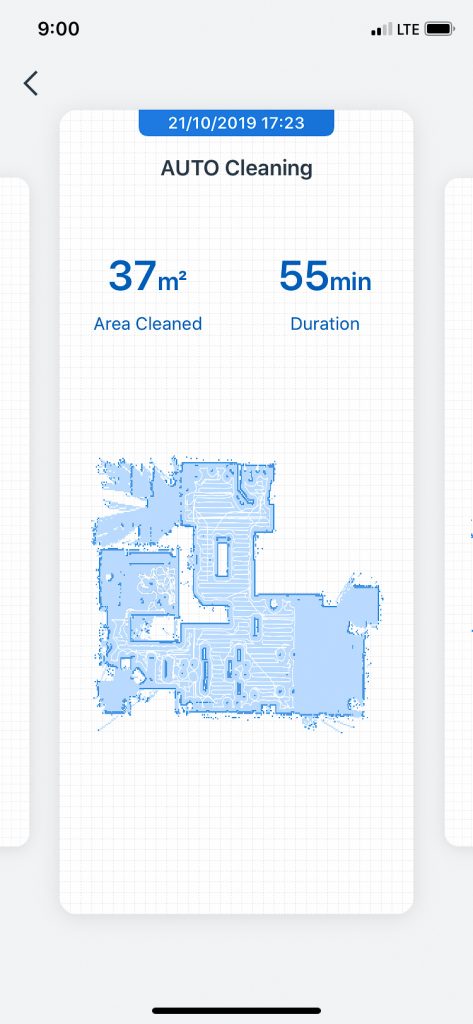 The new DEEBOT features ECOVACS' thinnest design yet, to ensure the 950 can access and clean every floor surface with ease. It fits easily under furniture, including our sofa, where I am positive has never been cleaned EVER before!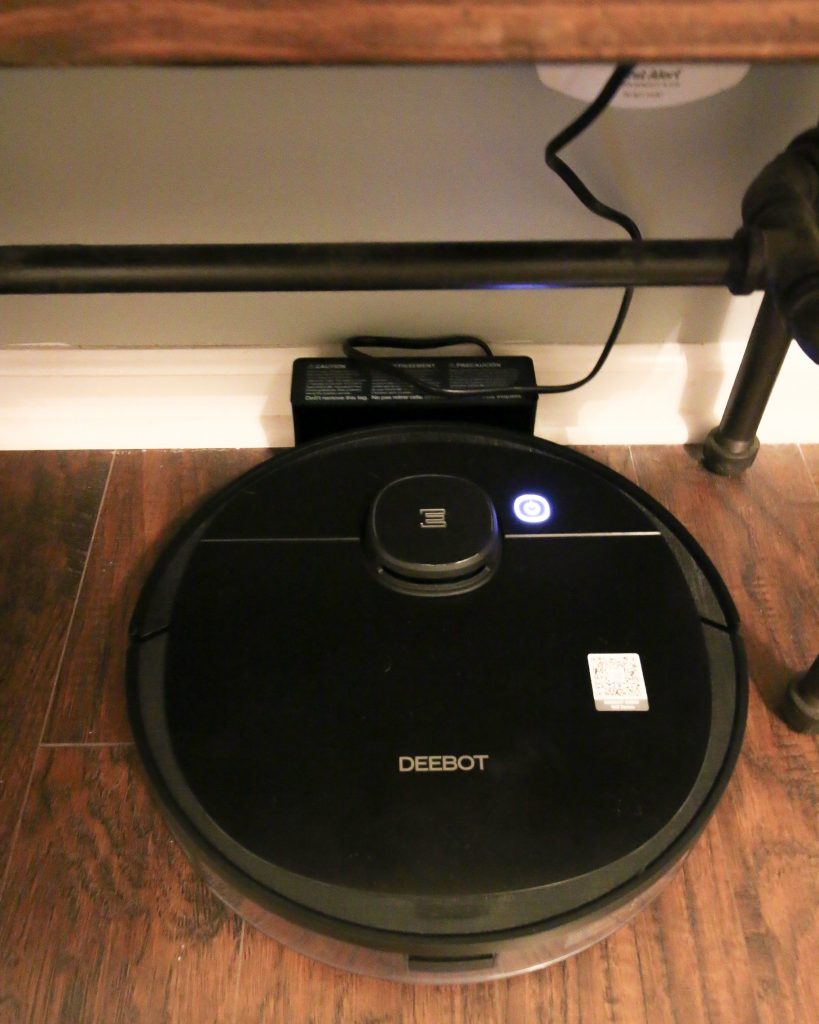 DEEBOT OZMO 950 is smart home compatible with Google Assistant and Amazon Alexa. We hooked it up to Alexa (you have to download a new skill but then you are good to go!) and we can now tell Alexa:
Alexa – Tell DEEBOT to start cleaning
Alexa – Tell DEEBOT to stop cleaning
Alexa – Tell DEEBOT to return to the dock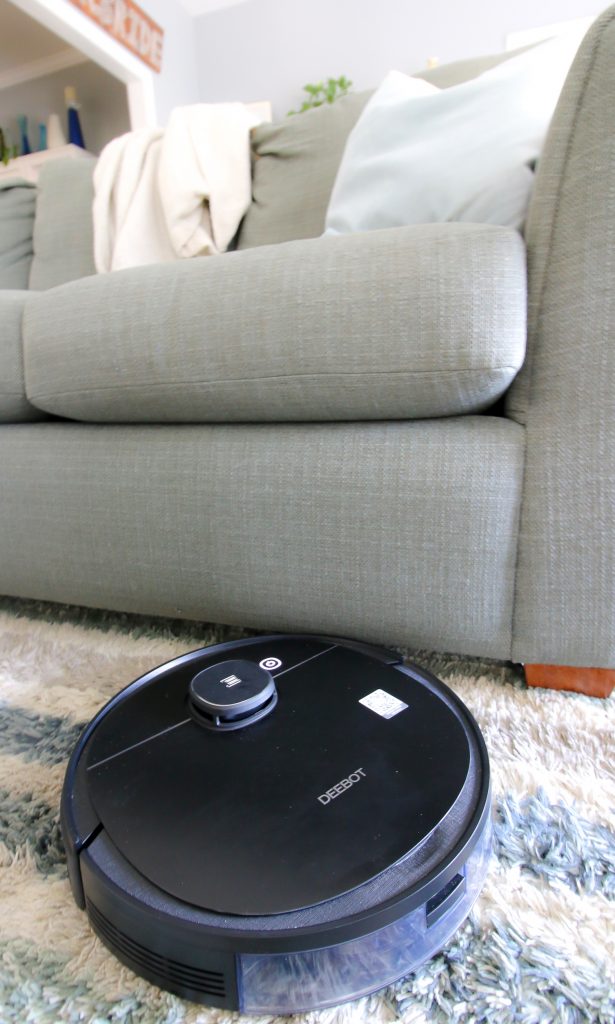 My favorite things about the DEEBOT
Super slim and thin design
Two-in-one mopping and vacuuming
Multi-floor mapping and smart home compatibility
Three hours of runtime
Three levels of suction power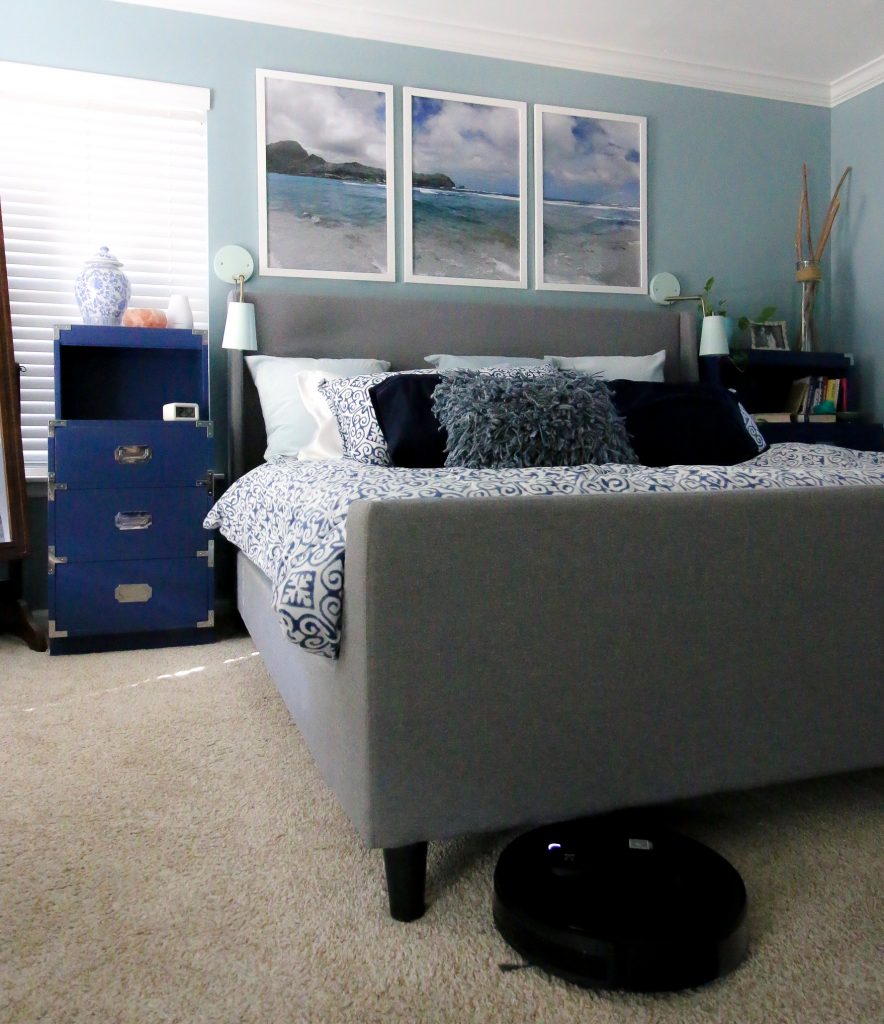 Things to keep in mind before purchasing
As I mentioned, this is the first time that we had ever tried a robot vacuum. There were a few aspects of the vacuum that surprised us or at least we thought that you should be aware of.
They aren't negatives to the DEEBOT, as I would assume they apply to all robot vacuums, but they are things to keep in mind.
They are still noisy
This robot vacuum may not be quite as loud as a full sized upright vacuum, but it still makes a loud vacuum noise when it is running. It's not overwhelming at all, but it's so small, it almost looks like it would be silent. It is not. You can very clearly hear it when you're on that floor.
They have small recepticles
This should be obvious, since this is a really slim vacuum, but there isn't much space for dirt and dust to accumulate. The first time we cleaned our carpeted upstairs, I had to empty it four times. We do have pets and I shed a lot too, and the carpet was obviously very dirty. It's been more manageable since then.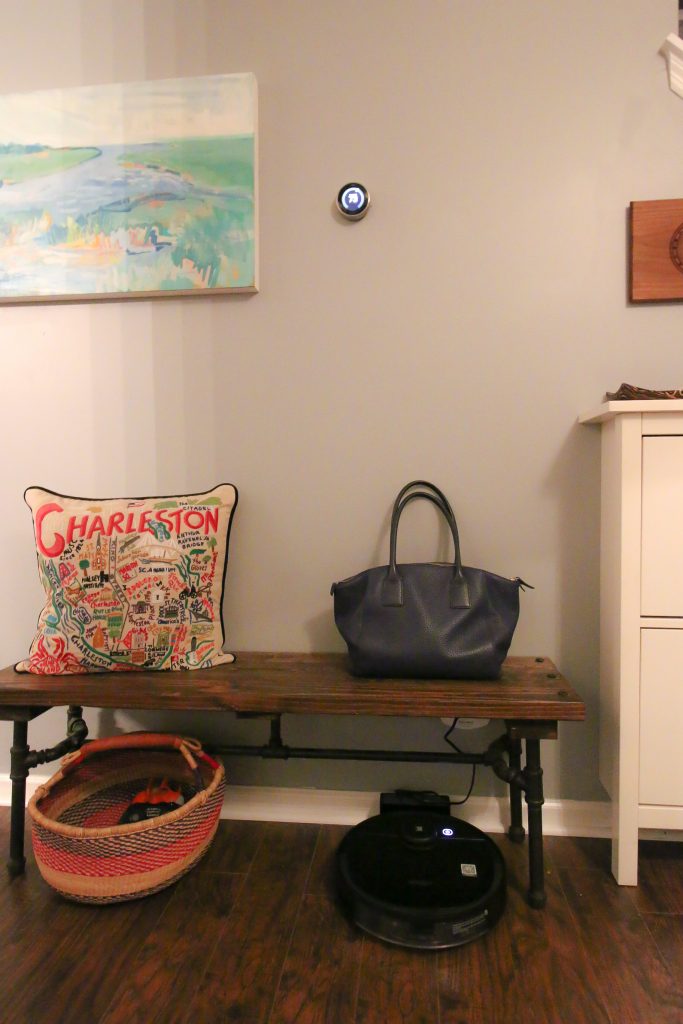 Things that I was surprised were not issues
The pets & baby
I thought for sure that the pets and baby would be terrified of the robot vacuum. Nope! The cat leaves the room, but she isn't cowering. The dog just sits on the couch like nothing is going on. The closest thing to an issue is Luke – he is obsessed with pushing buttons and keeps cutting it on at random times!
Running into things and getting stuck
I have run the DEEBOT upstairs and down daily since getting it and it hasn't gotten stuck once! It is amazing at finding it's way out of tight spaces. It also has not gotten stuck on any baby toys, which is shocking.
Suction
This DEEBOT vacuums just as well as any other vacuum we have ever had – if not better! Suction is definitely not a problem here!
We are seriously loving the DEEBOT and how much time it is saving me, while keeping our home cleaner than ever! Be sure to click over and check them out – they make a great holiday gift!
Facebook | Instagram | Pinterest | Twitter | YouTube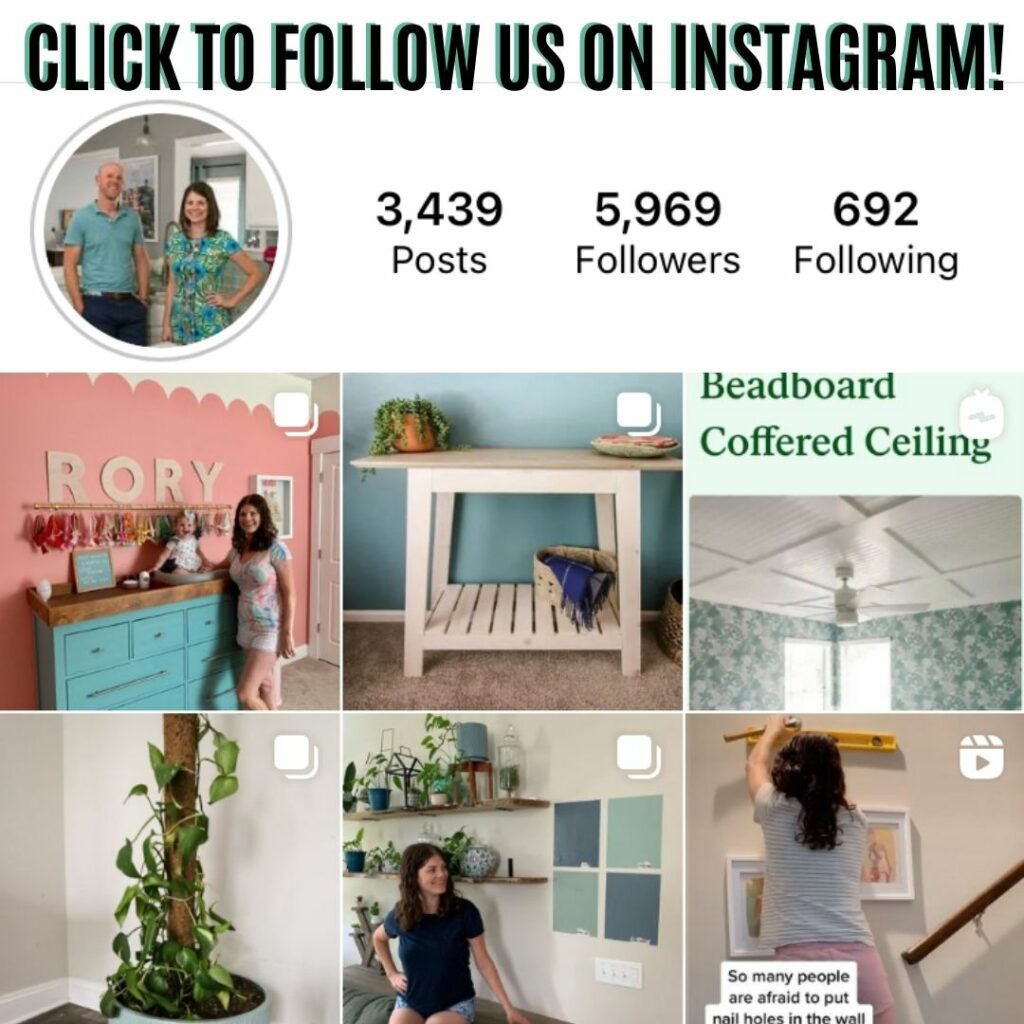 ---
Can we send you our newsletter?
Another great way to keep up with out latest projects is by joining our weekly newsletter! Get alerts of our latest projects and special peeks behind the scenes!
Follow along on Instagram
Join our online community where we share real time behind the scenes looks at our DIY projects and peeks inside our home + family!
---