To jump straight to our two week, six city Italian honeymoon, click here.
Sean proposed on April 11, 2014 (one year to the day before our wedding!) at Sunrise Park. You can read all about our proposal here.
We threw a DIY engagement party that July. We also had a bridal shower at home in North Carolina and one here in Charleston.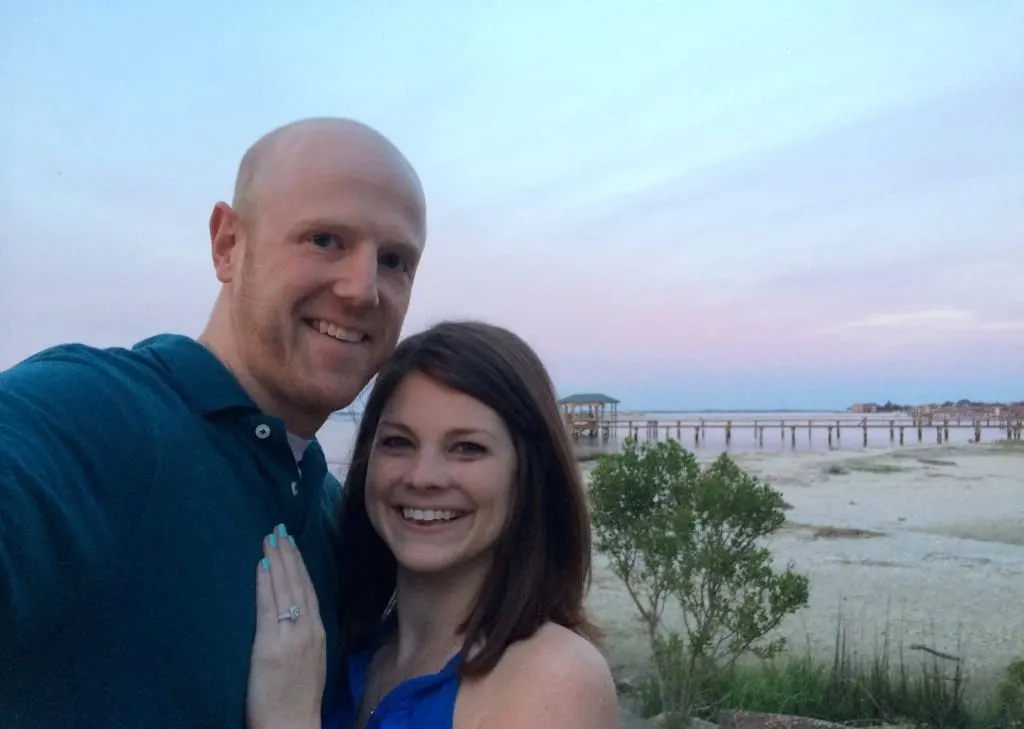 We got married on April 11, 2015 in Charleston, South Carolina. Our venue was Cottage on the Creek which is located on Shem Creek.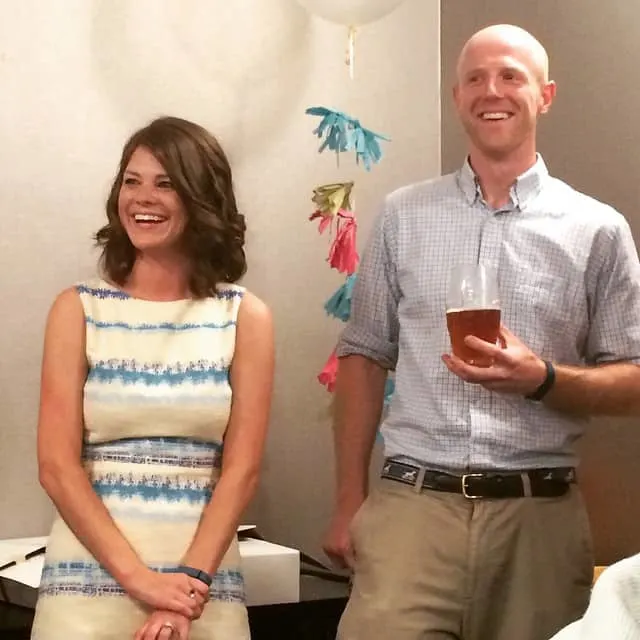 The night before our wedding, we hosted a Welcome Party for all of our guests. It featured simple DIY decor, a pizza buffet, and Morgan & Sean themed trivia. It was hilarious and fun, and was also a great chance for us to mingle with our out-of-town guests without the pressures of a wedding reception timeline.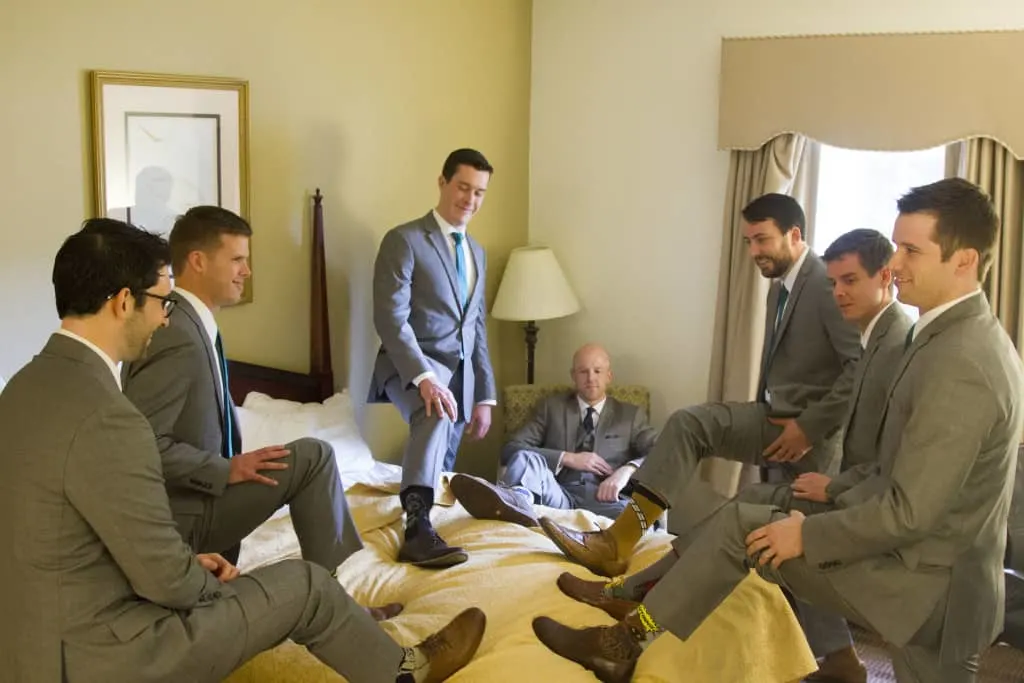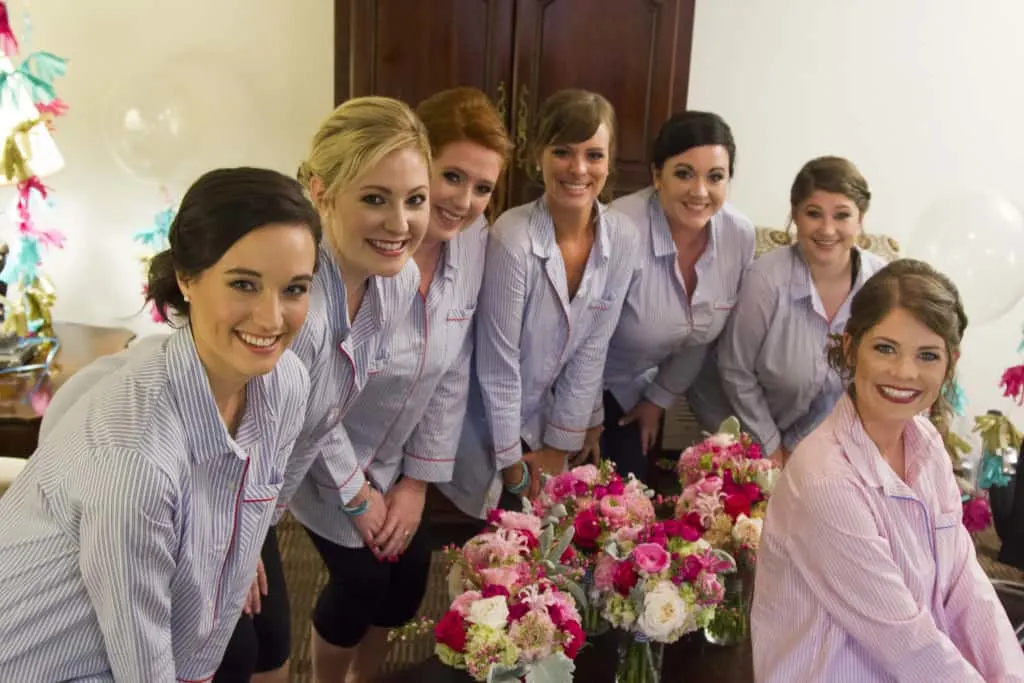 On the morning of our wedding, I got ready with my bridesmaids while Sean played frisbee golf and then got ready with his groomsmen. Guys have it so easy!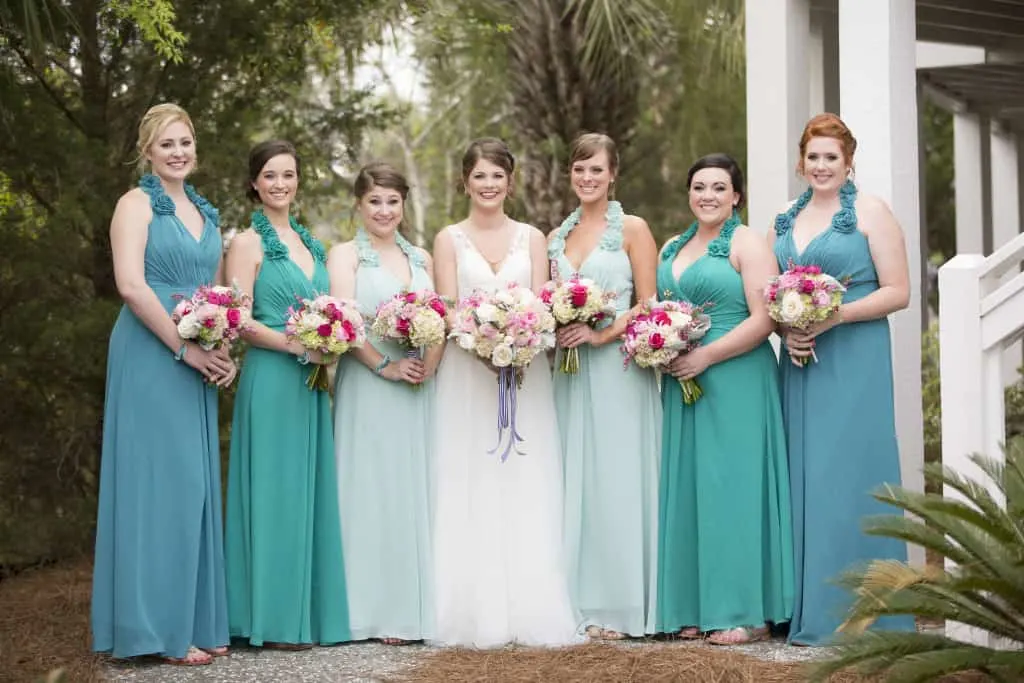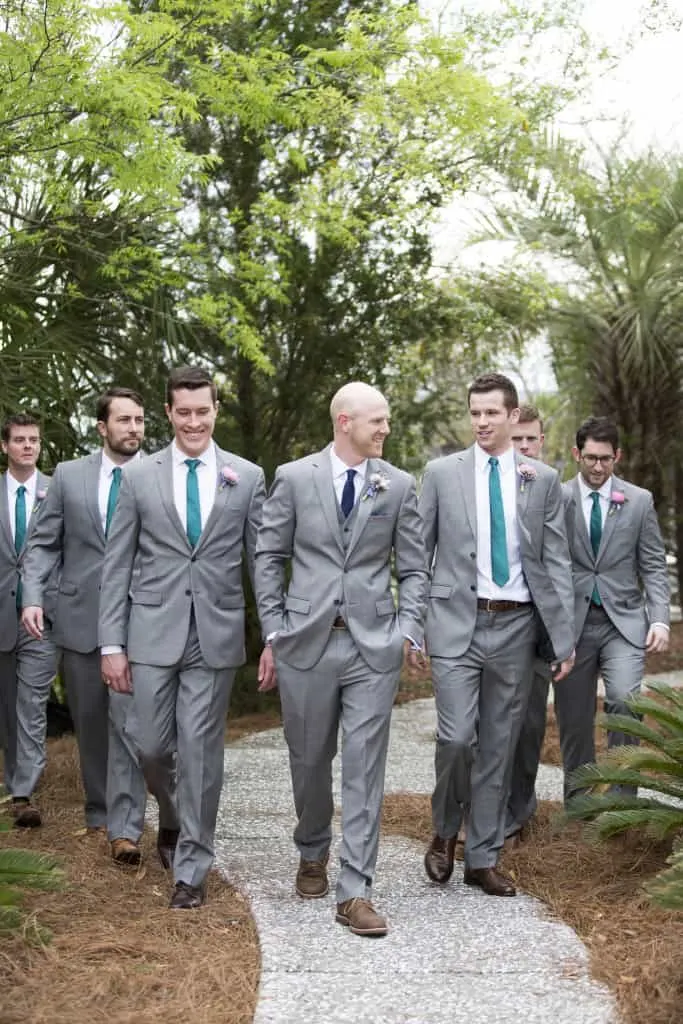 Then we took pre-wedding photos with each the bridesmaids and the groomsmen.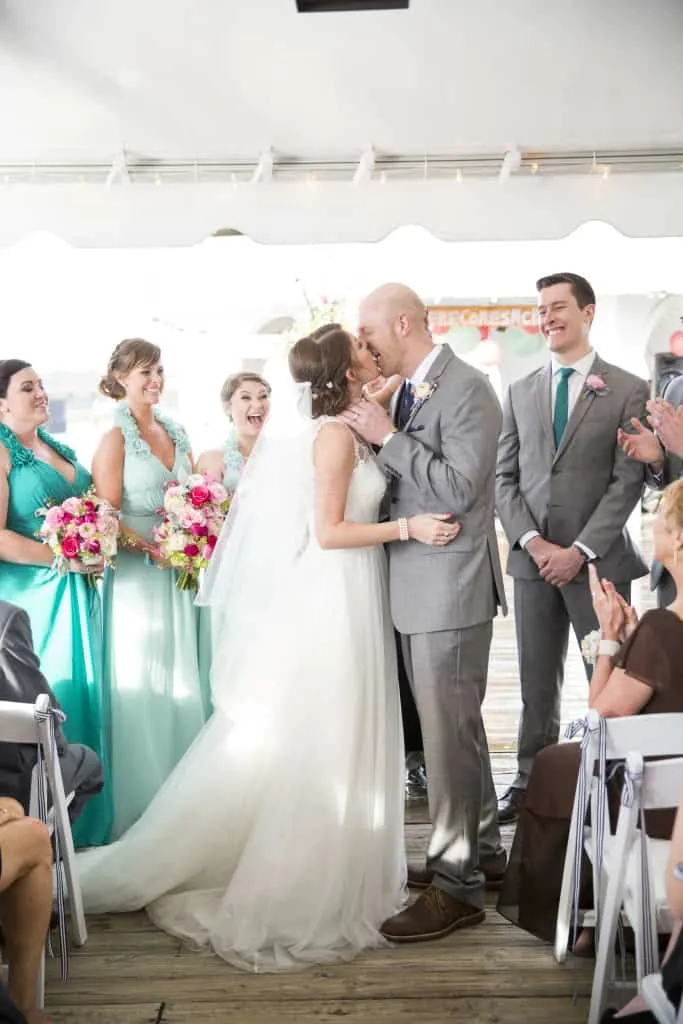 Finally, it was time for our ceremony! Spoiler alert – it rained, but we still smiled the whole time, and the sun came out just in time for our first kiss.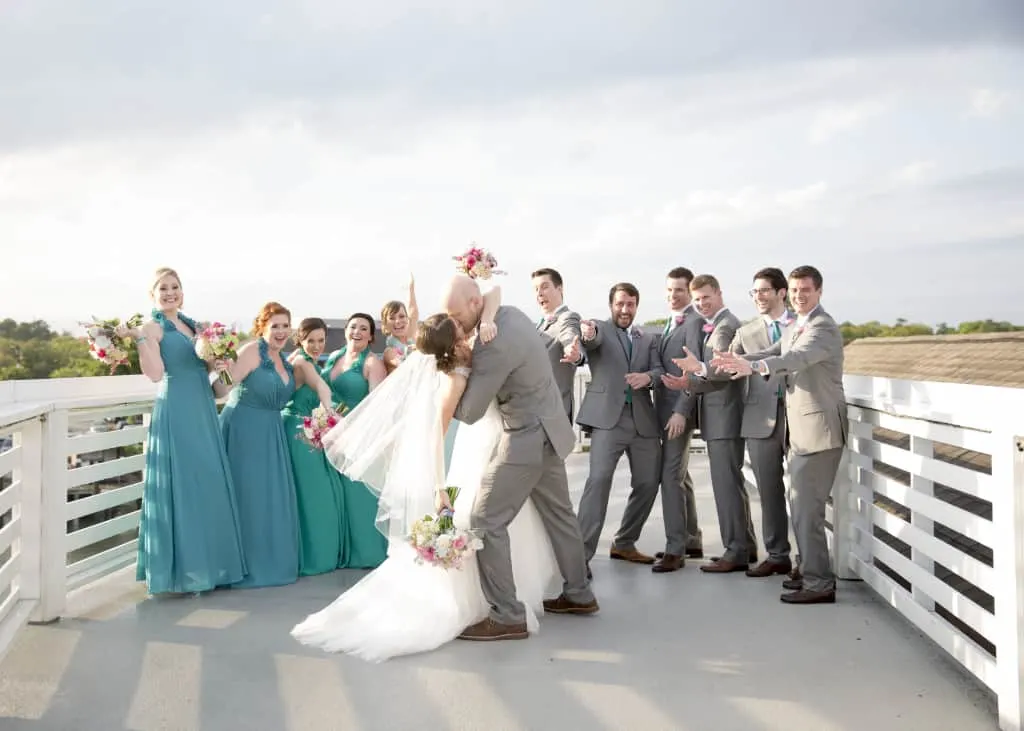 Then we took some bridal party photos, family photos, and couple photos.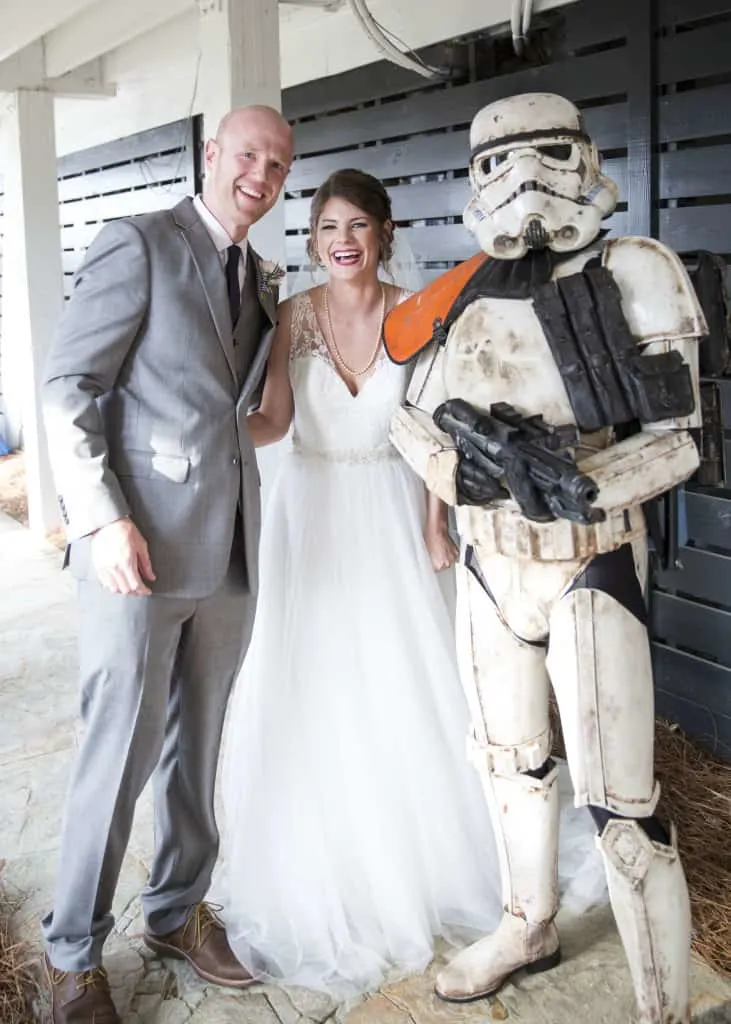 Meanwhile the guests enjoyed cocktail hour and a Star Wars surprise!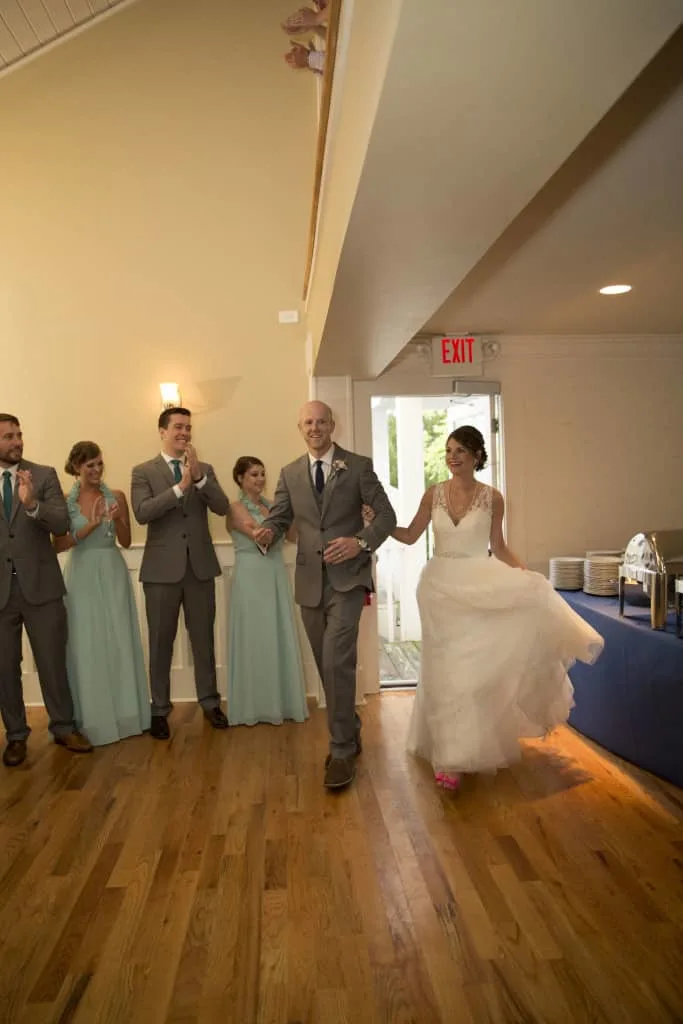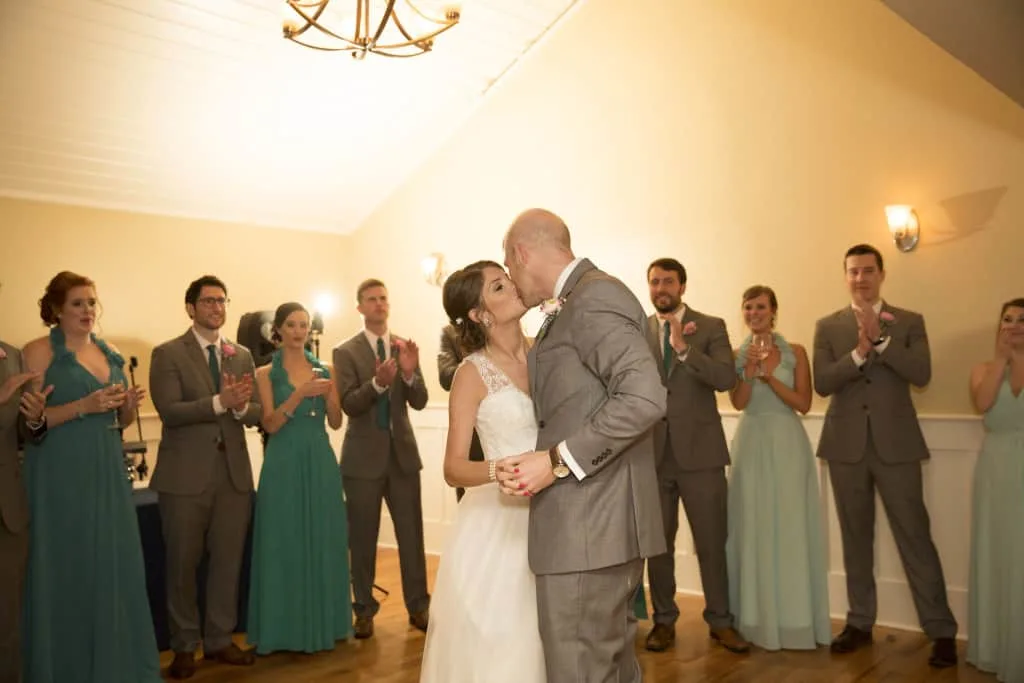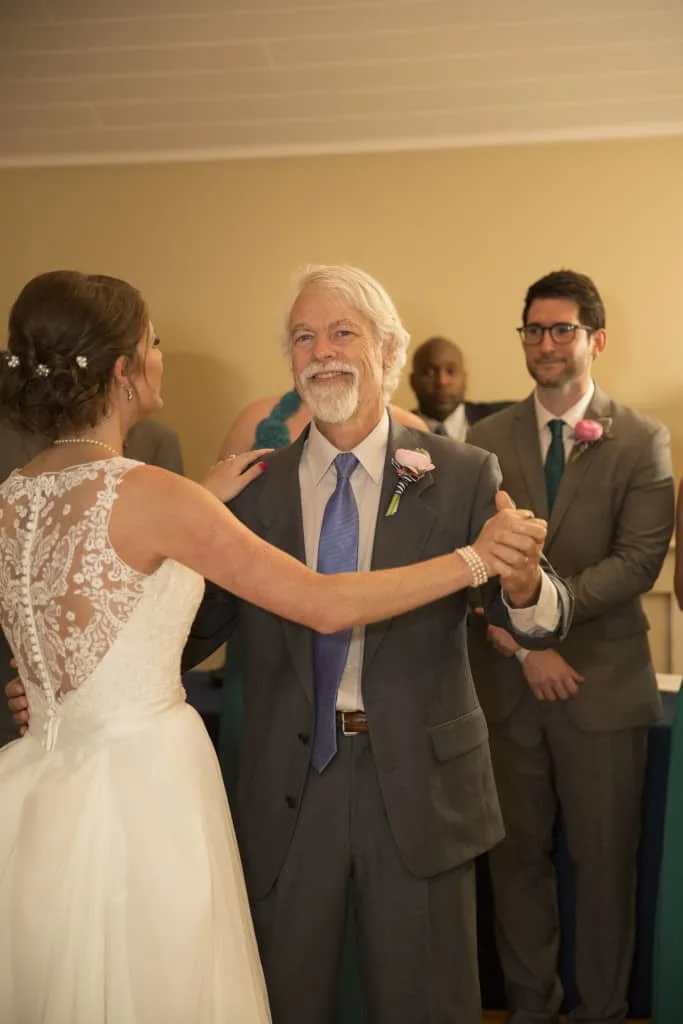 Then we entered the reception and had our first dances and then everyone ate shrimp n grits, pecan chicken, pulled pork BBQ, and mac n cheese.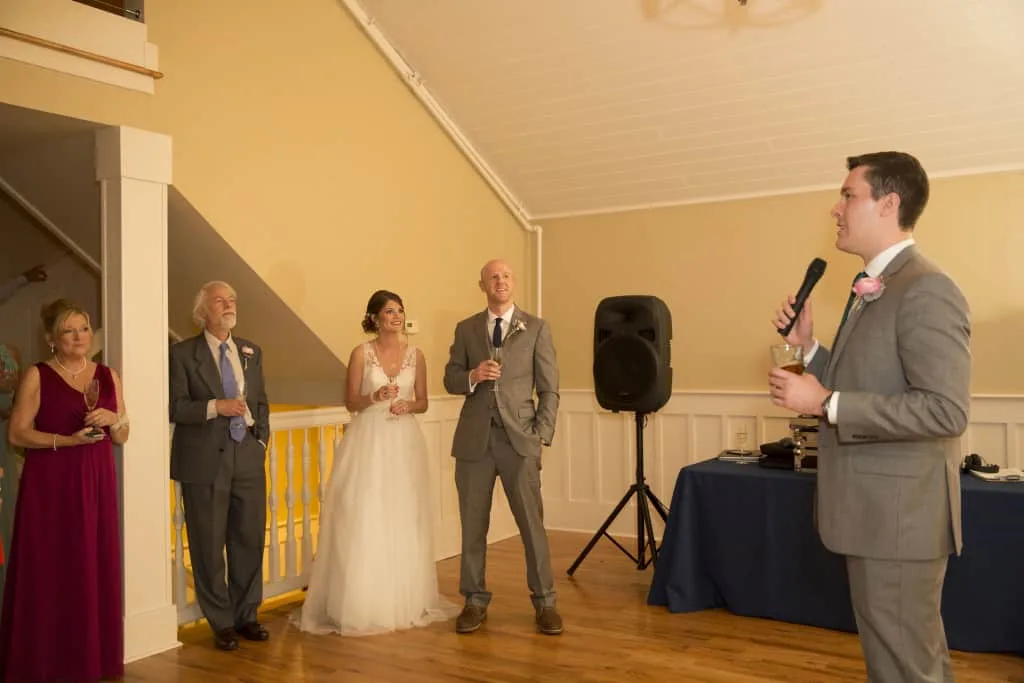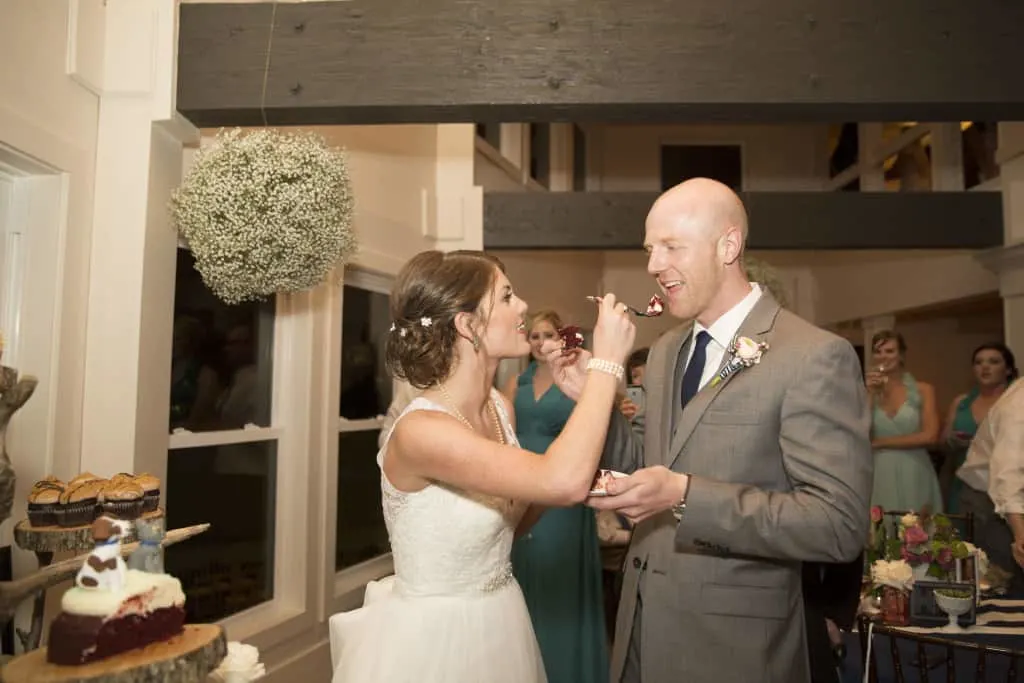 After that we had toasts from my dad, my sister, and the best man, and then we had the cake cutting. Instead of a traditional cake, we had cupcakes on a driftwood tiered cupcake display that Sean built and it turned out beautiful!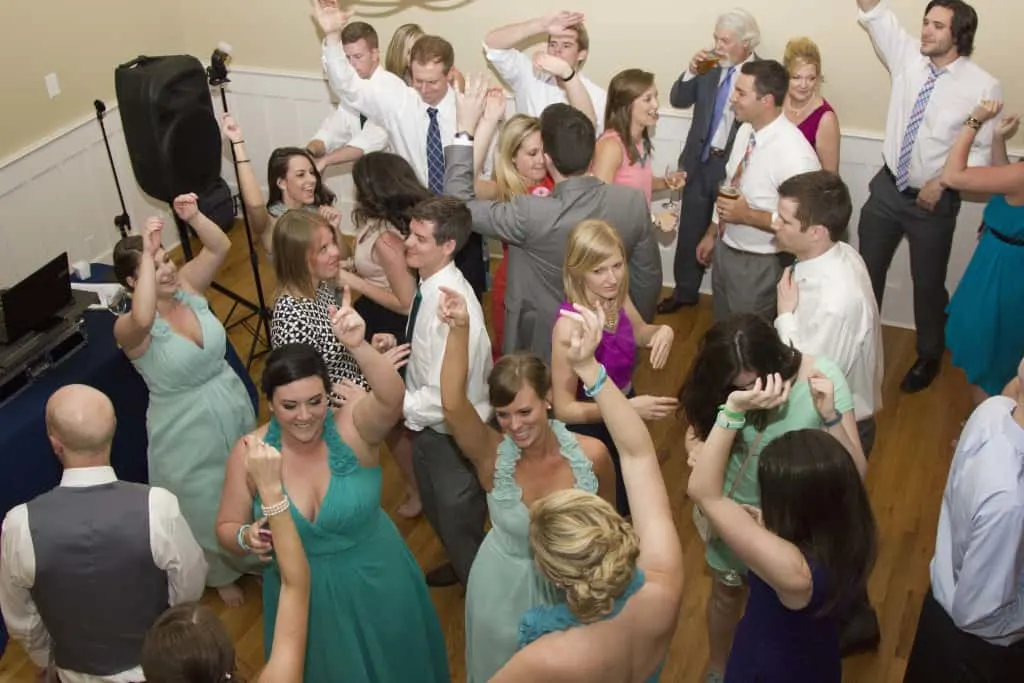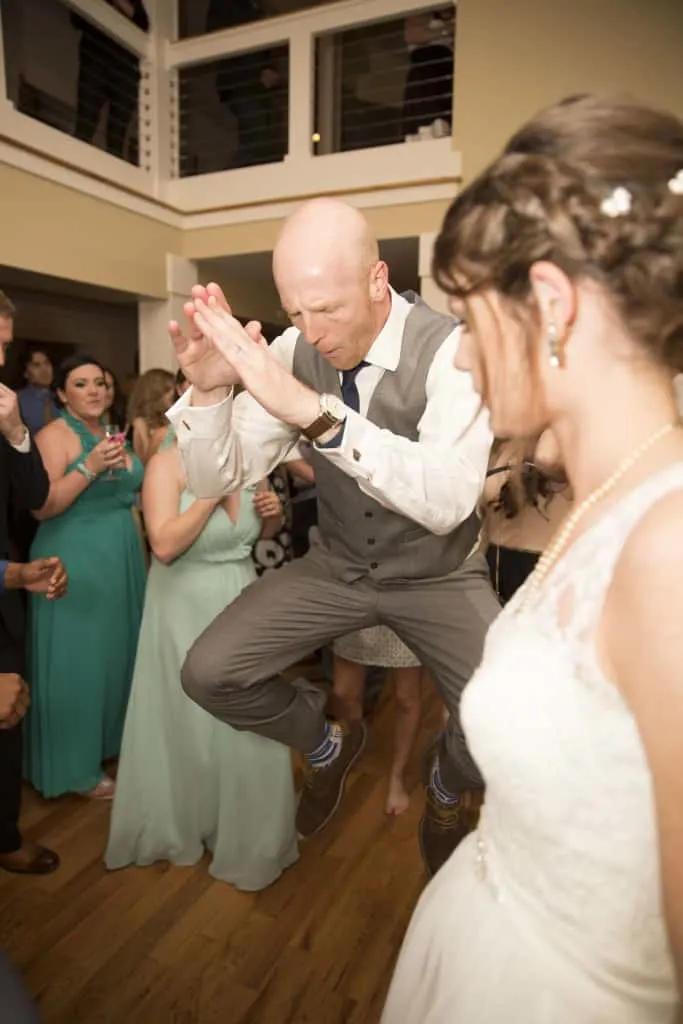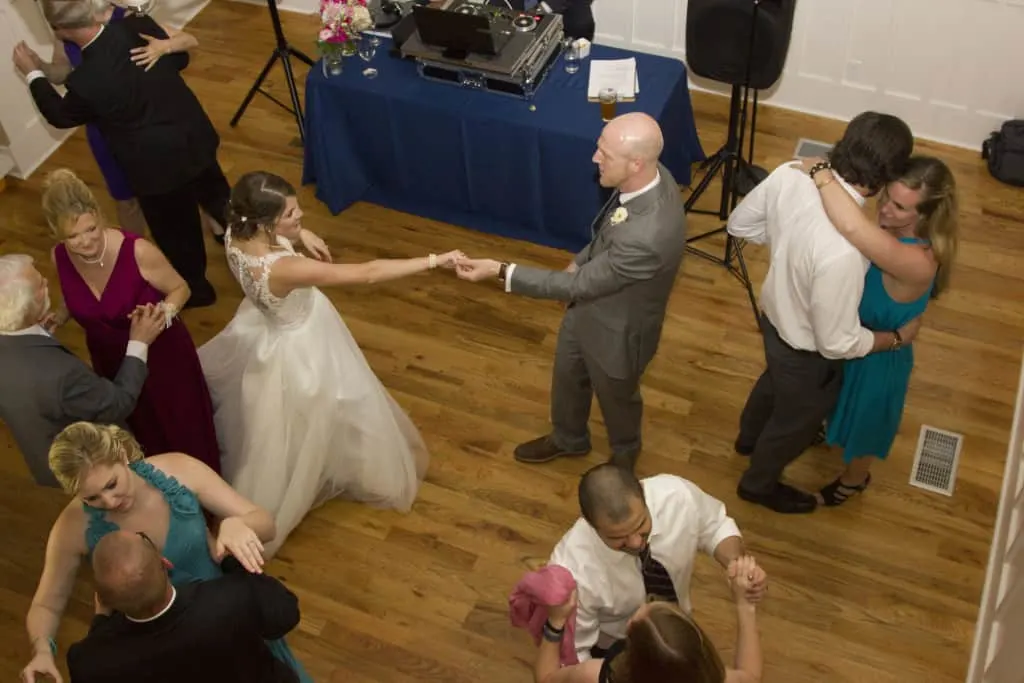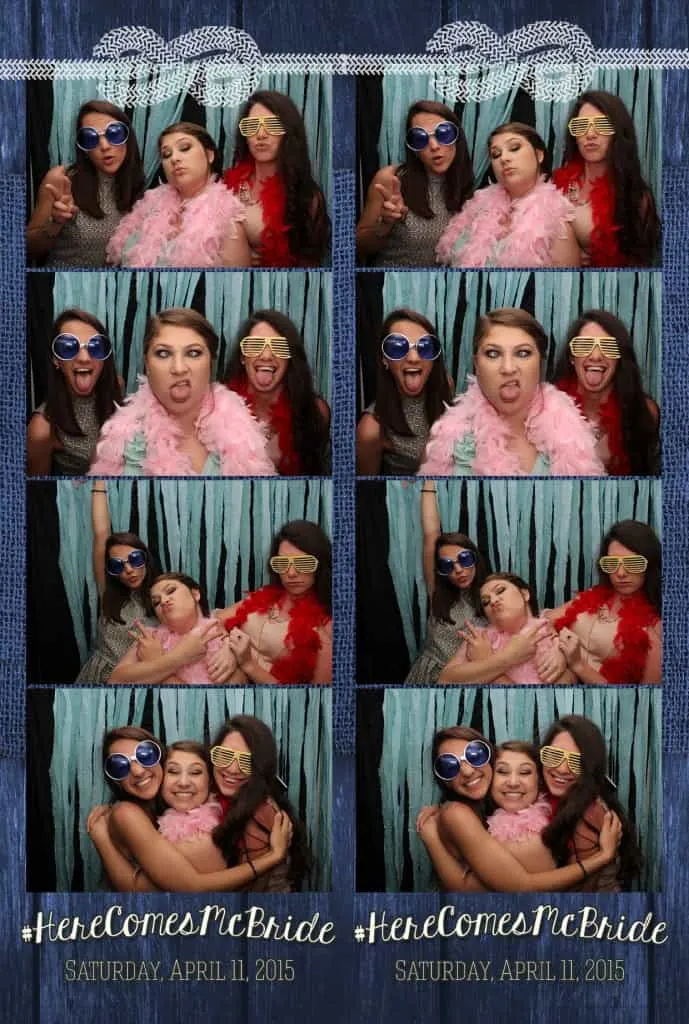 Then, everyone hit the dance floor and the photobooth. It was so much fun – we never wanted it to end!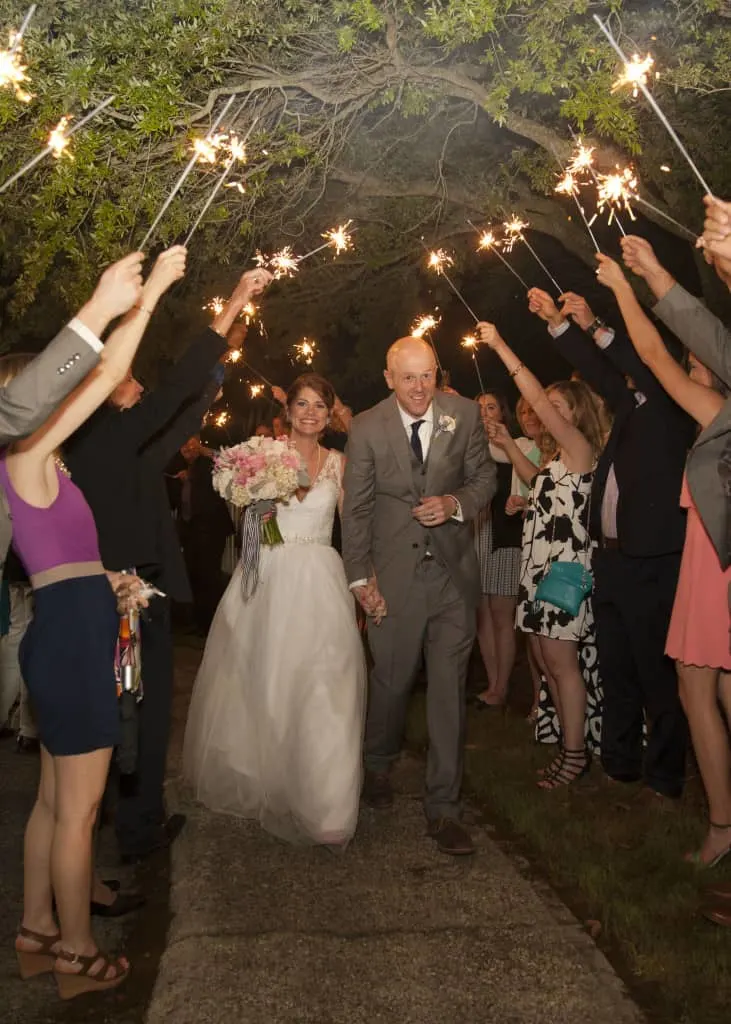 But the end came, and we had a magical exit through a tunnel of sparklers! It was beautiful and amazing.
We loved our wedding and are so excited that we got to share it with you as well as with the whole community over at WeddingBee. Thanks for stopping by!
Click here to check out our two week, six city Italian honeymoon