We just completed our Spring/Summer CSA with Gruber Farms and wanted to give you one big recap instead of our weekly recaps in the fall. We got 12 weekly produce boxes with local, fresh fruits and veggies that we really enjoyed.
We love having the fresh produce on hand and really love that the boxes force us to try new things. Also, it doesn't hurt that my office is a drop off location.
This season I feel like we wasted a bit more than we usually do, but that was all our fault. We were out of town a lot or really busy during the week and have been eating out or eating lazy meals (like pasta or pizza) more than I'd like. Hopefully we can turn that around before the fall season starts in September!
This season we received:
Kale
Romaine lettuce
Leafy green lettuce
Red lettuce
Green peas
Snow pea pods
Green beans
Zucchini
Yellow squash
Zephyr squash
Patty pan squash
Cauliflower
Broccoli
Cucumbers
Beets
Green onion
Leeks
Eggplant
White onions
Bell peppers (red and green)
Banana peppers
Jalapeno peppers
Red potatoes
Purple potatoes
Gold potatoes
Fingerling potatoes
Roma tomatoes
Cherry tomatoes
Peaches
Blueberries
Strawberries
Cantaloupe
Honeydew
Mini watermelons
Here are some of the boxes: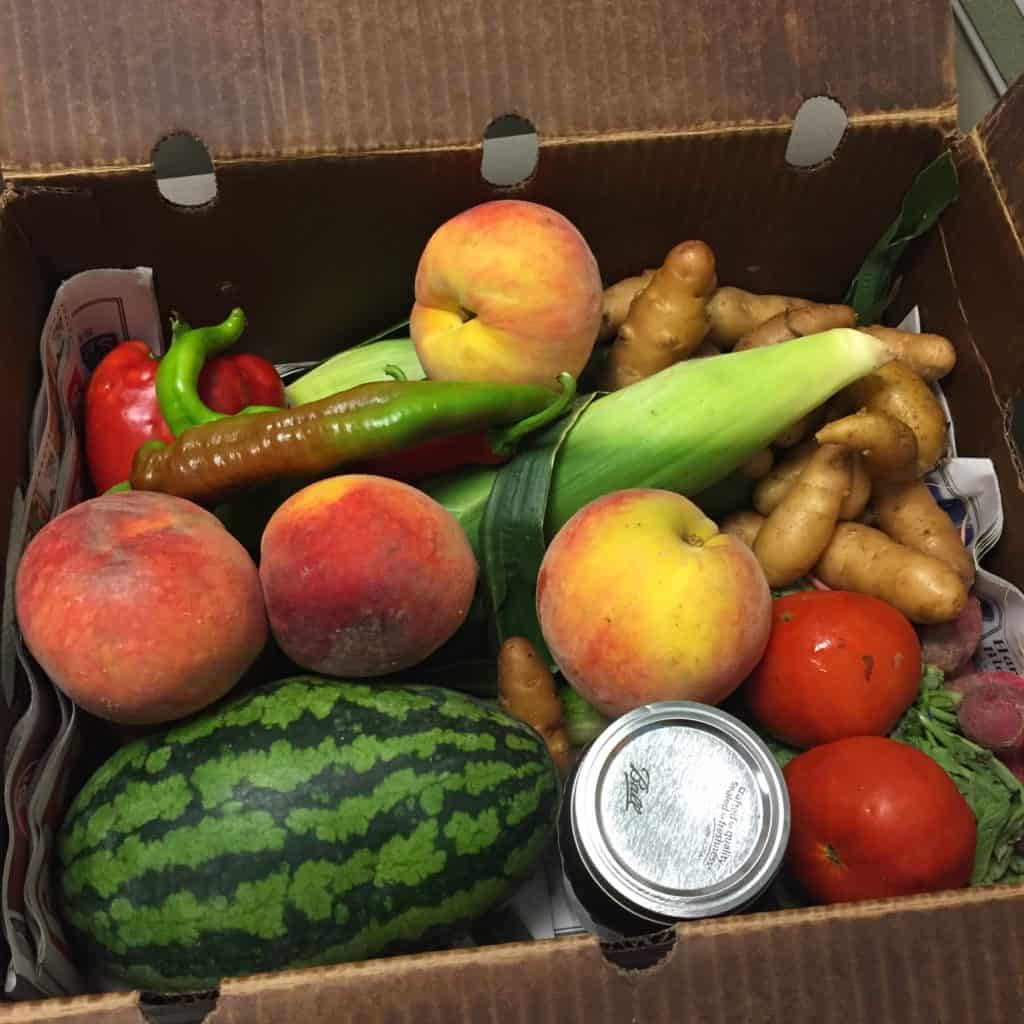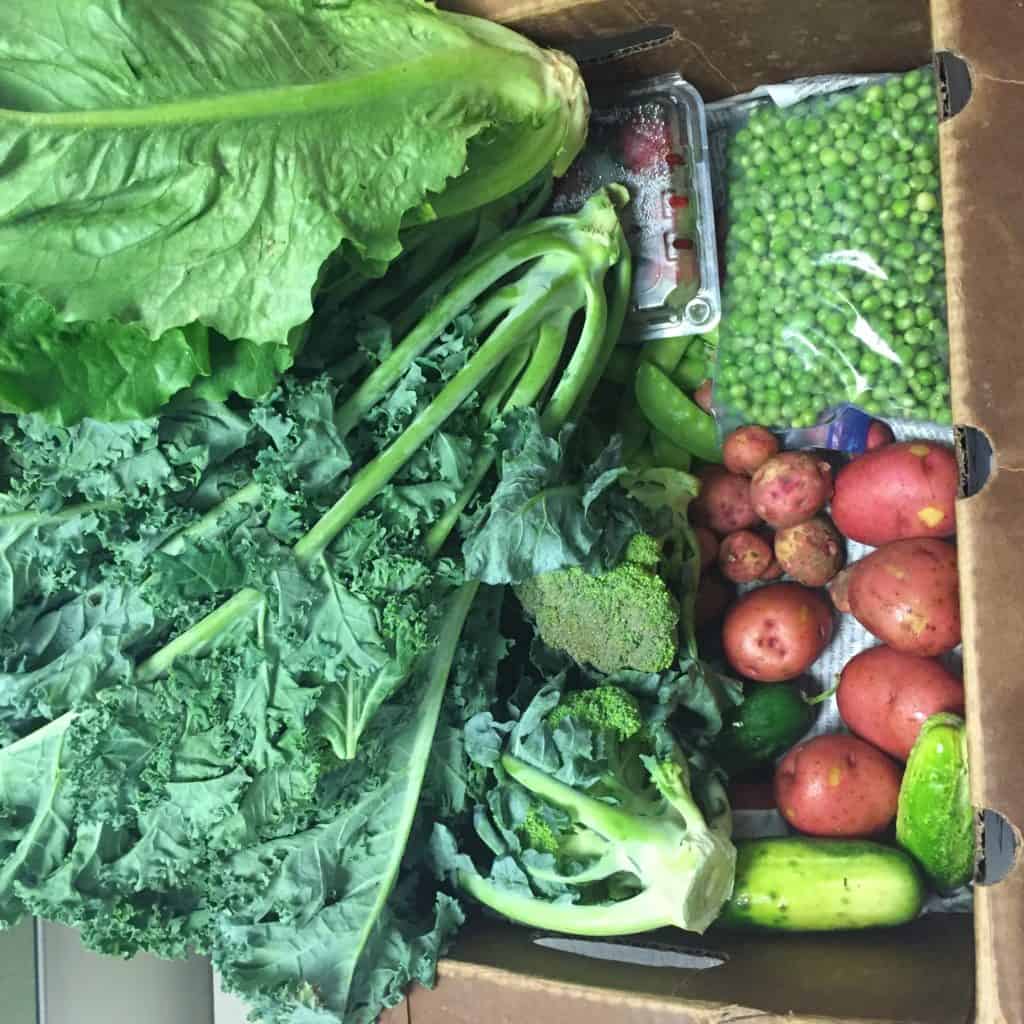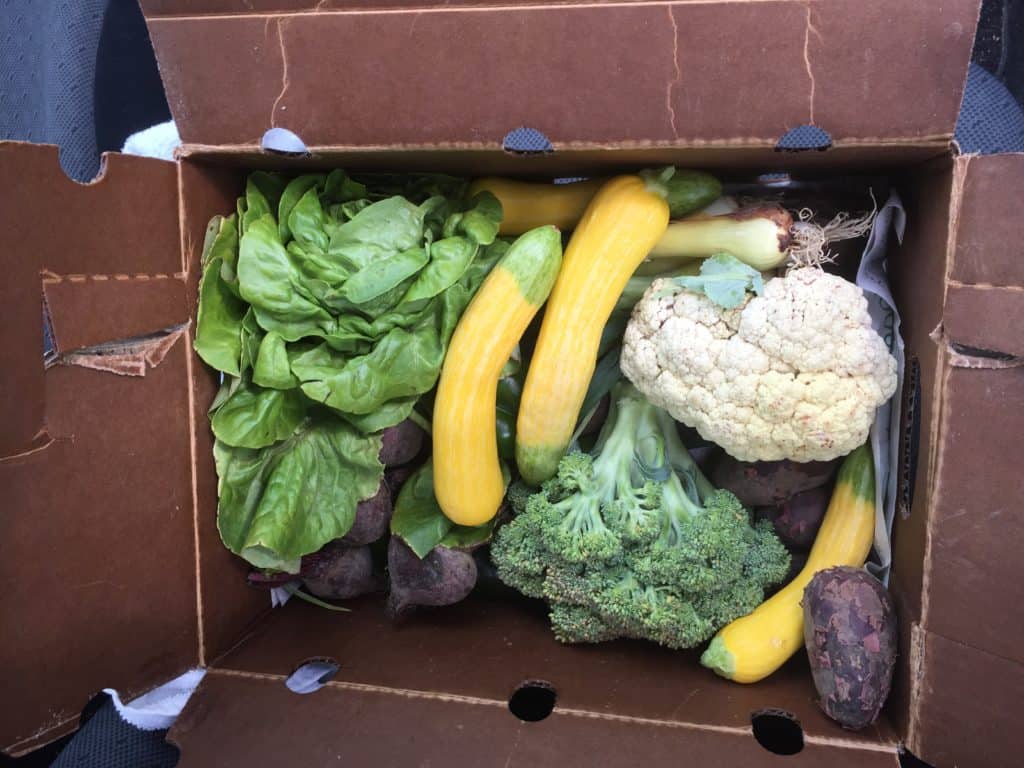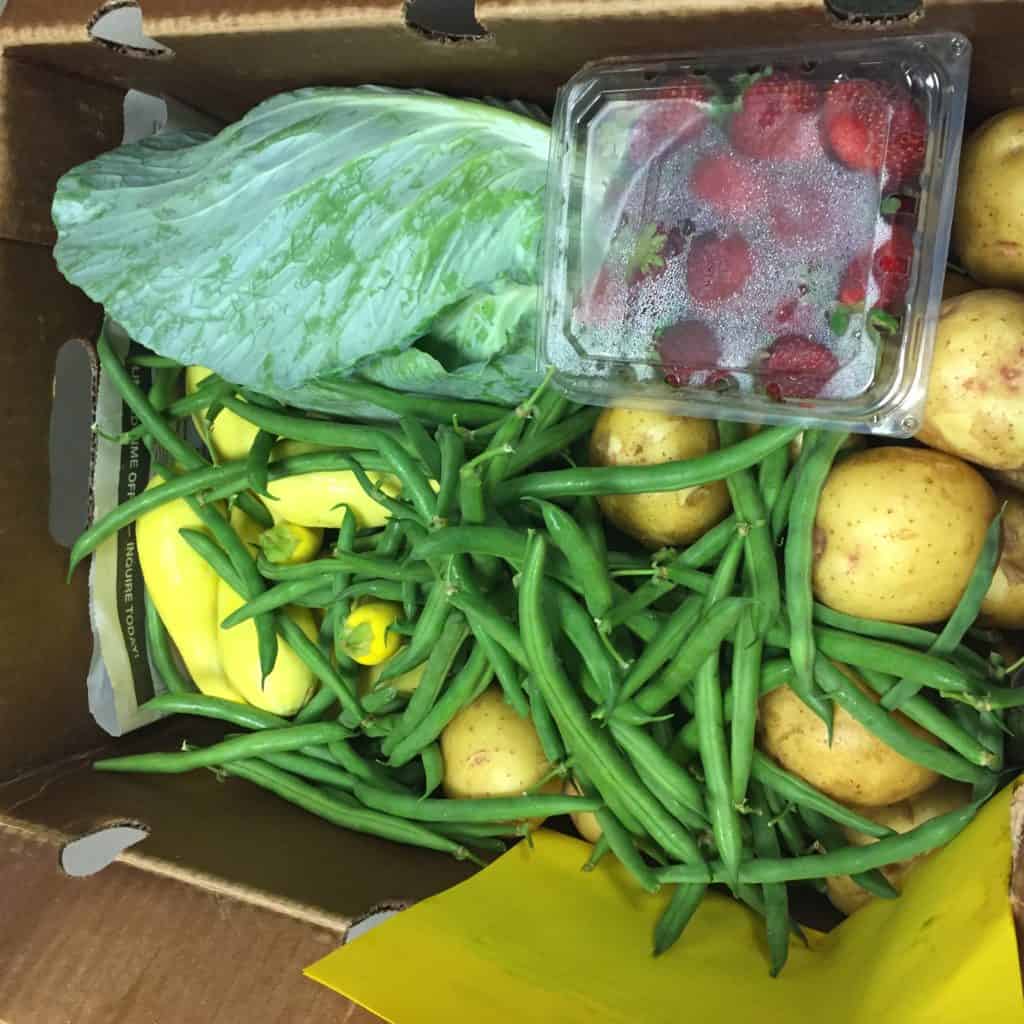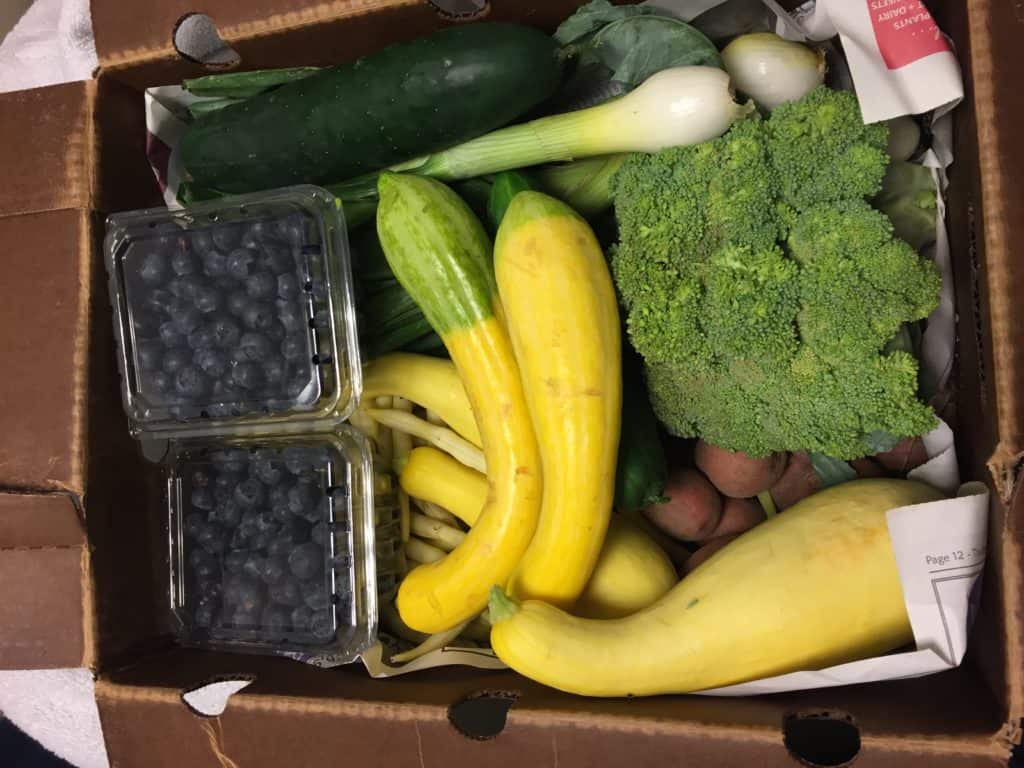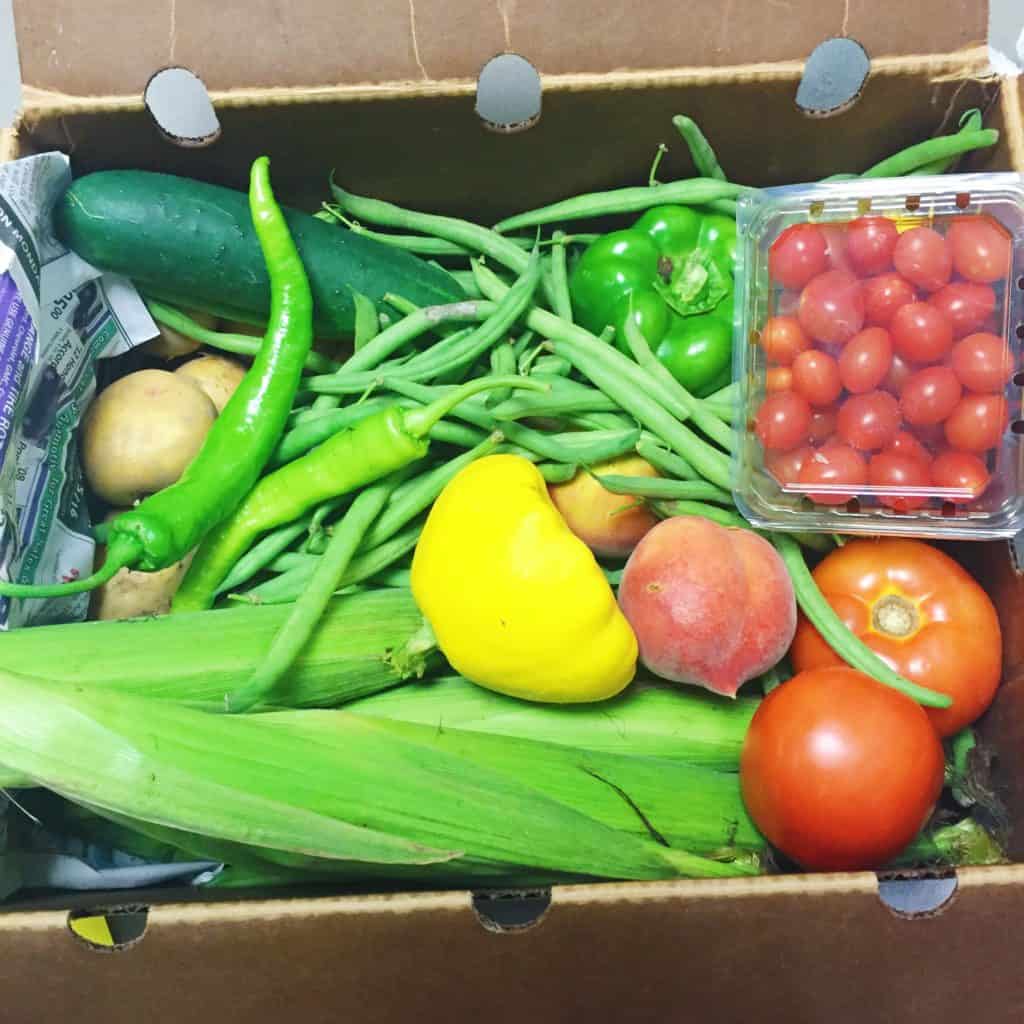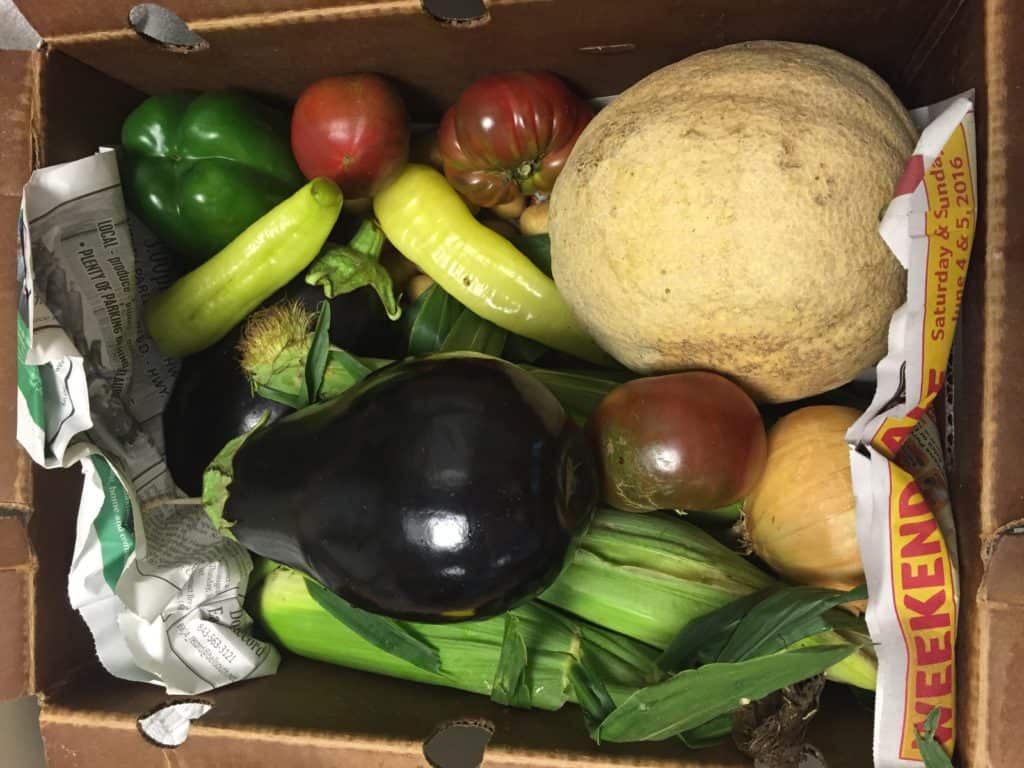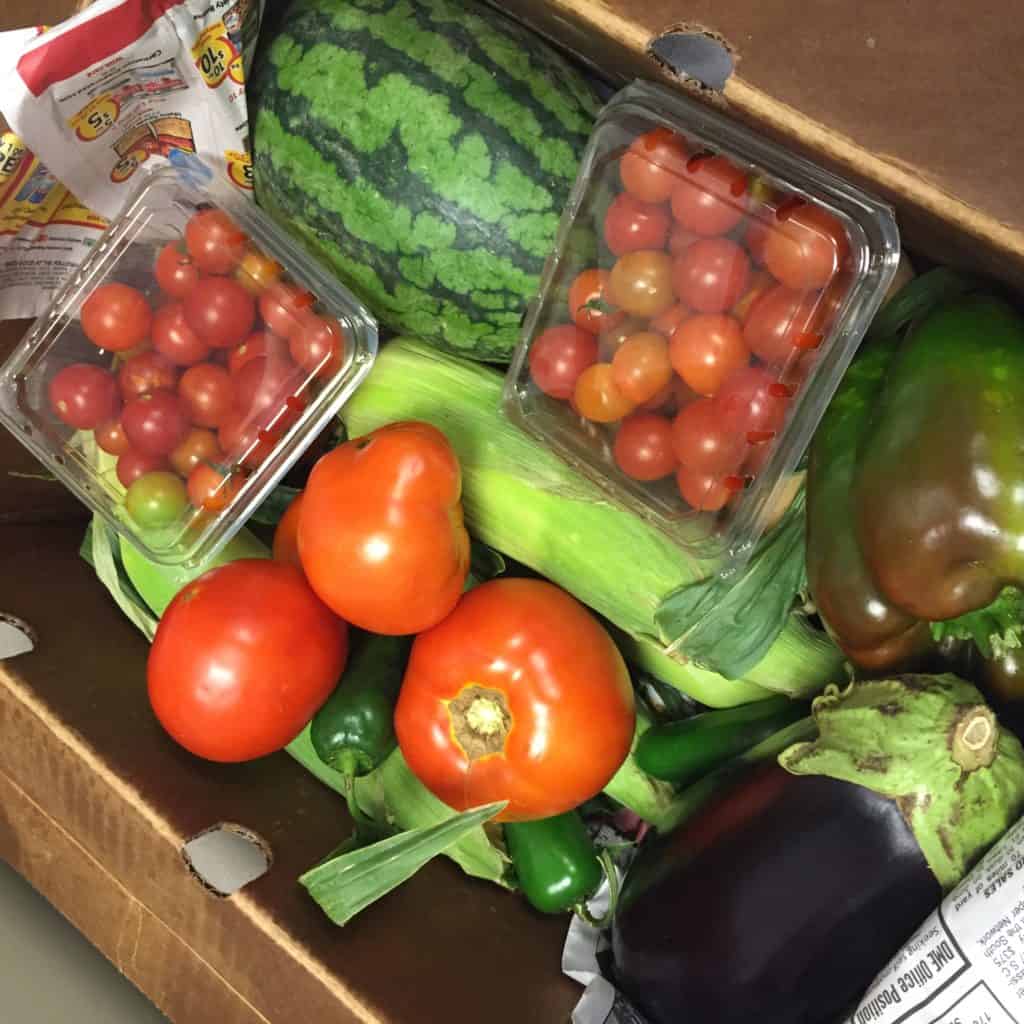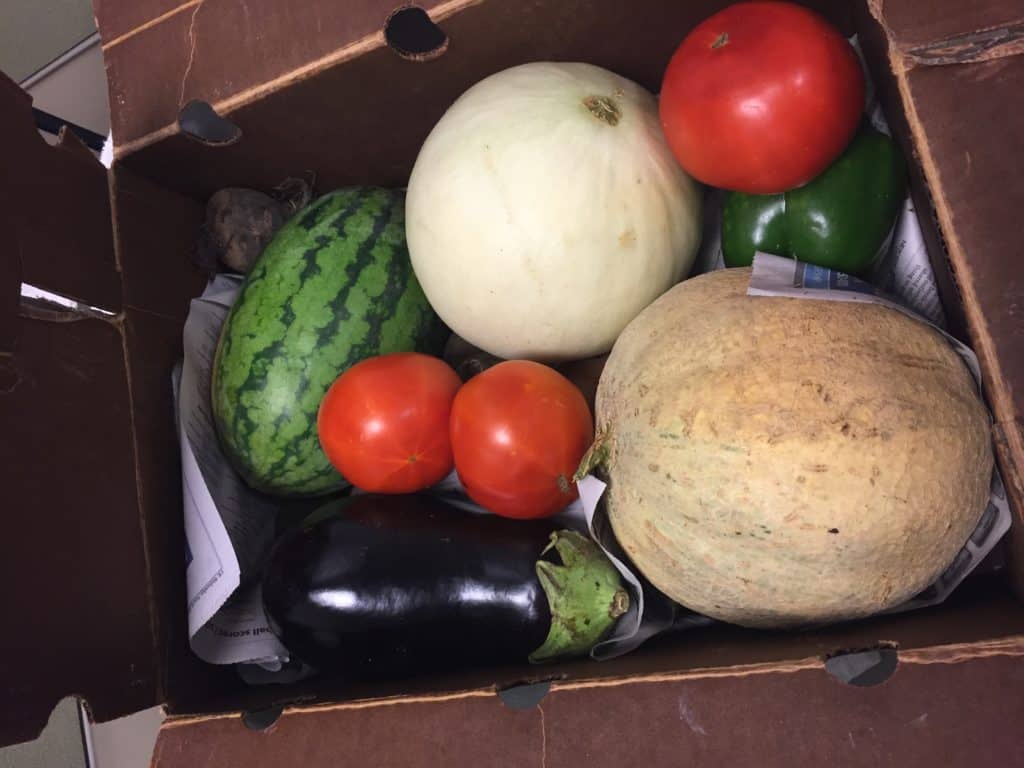 Here are some of the meals that we made: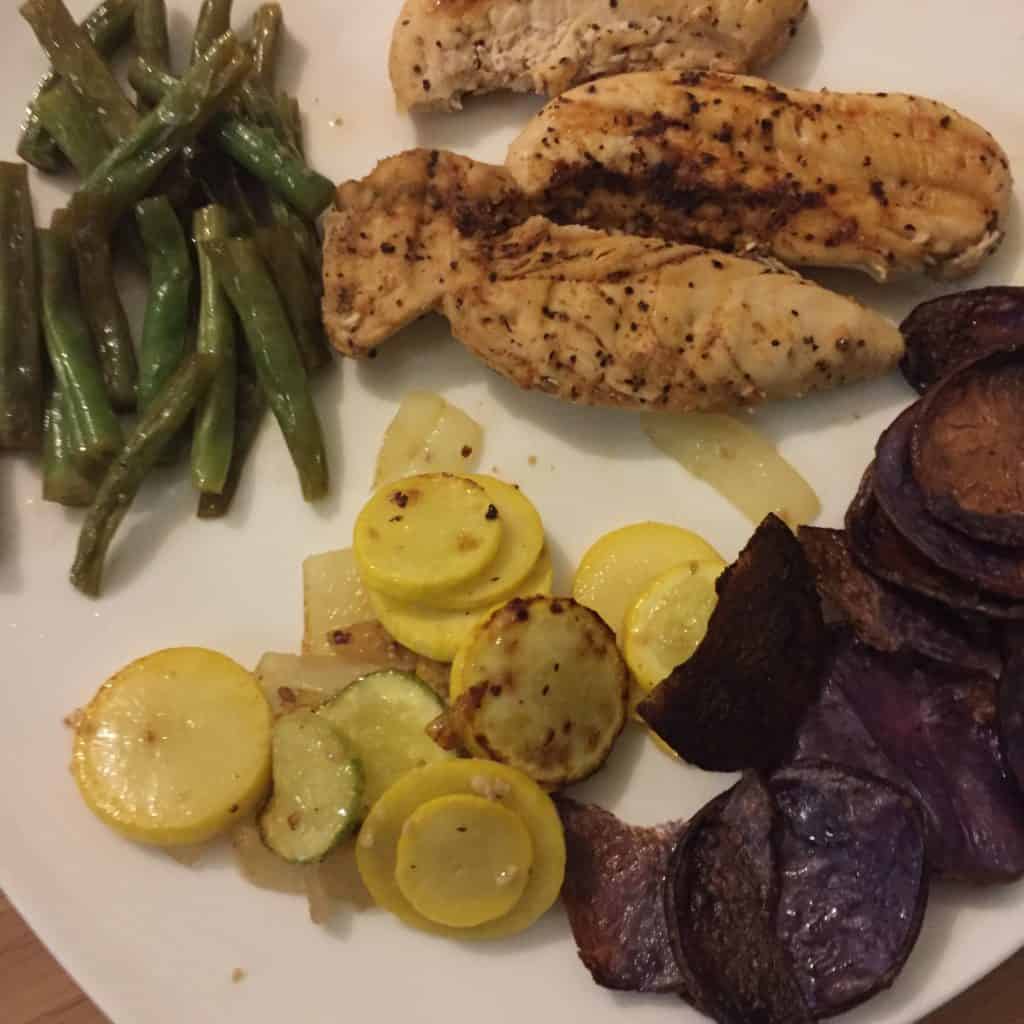 grilled chicken, purple potato chips, onion and squash saute, sesame green beans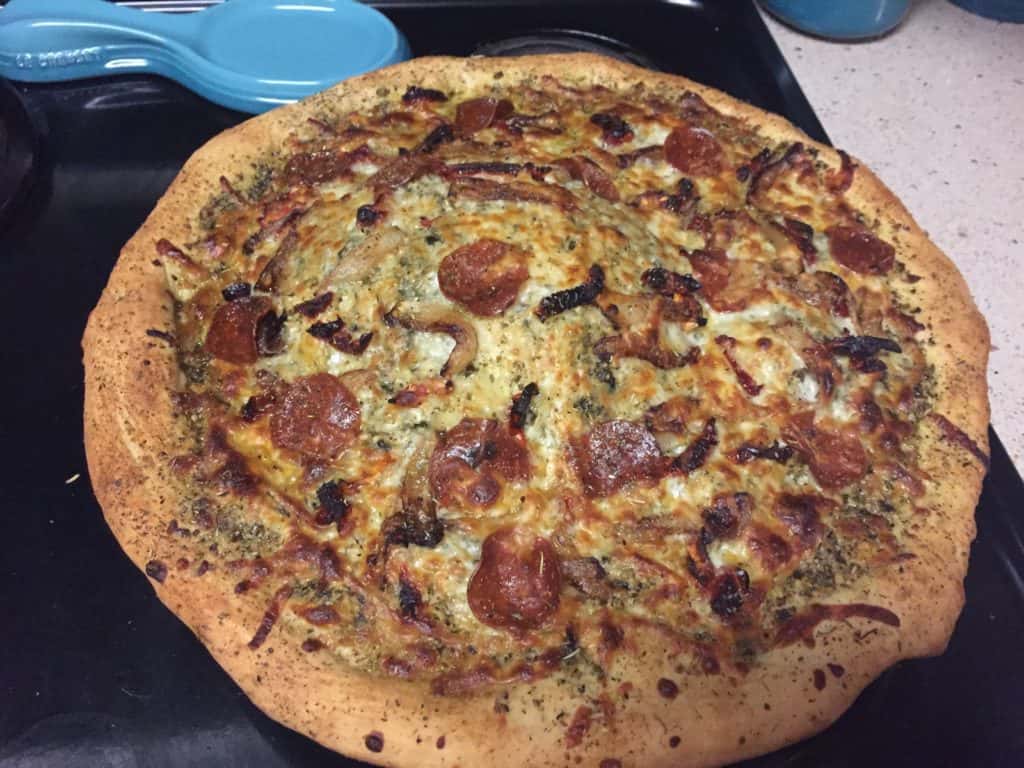 pepperoni and veggie pizza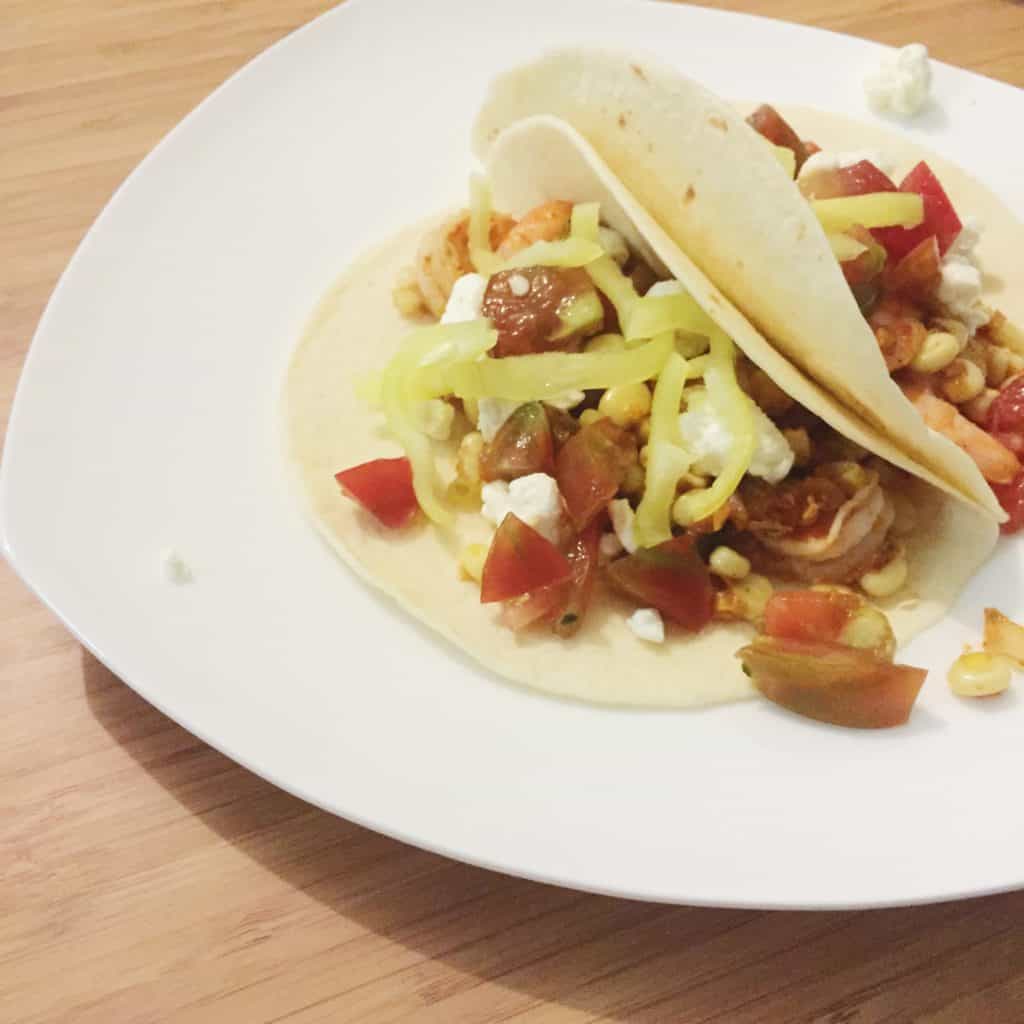 shrimp tacos with feta, banana peppers, corn, and tomatoes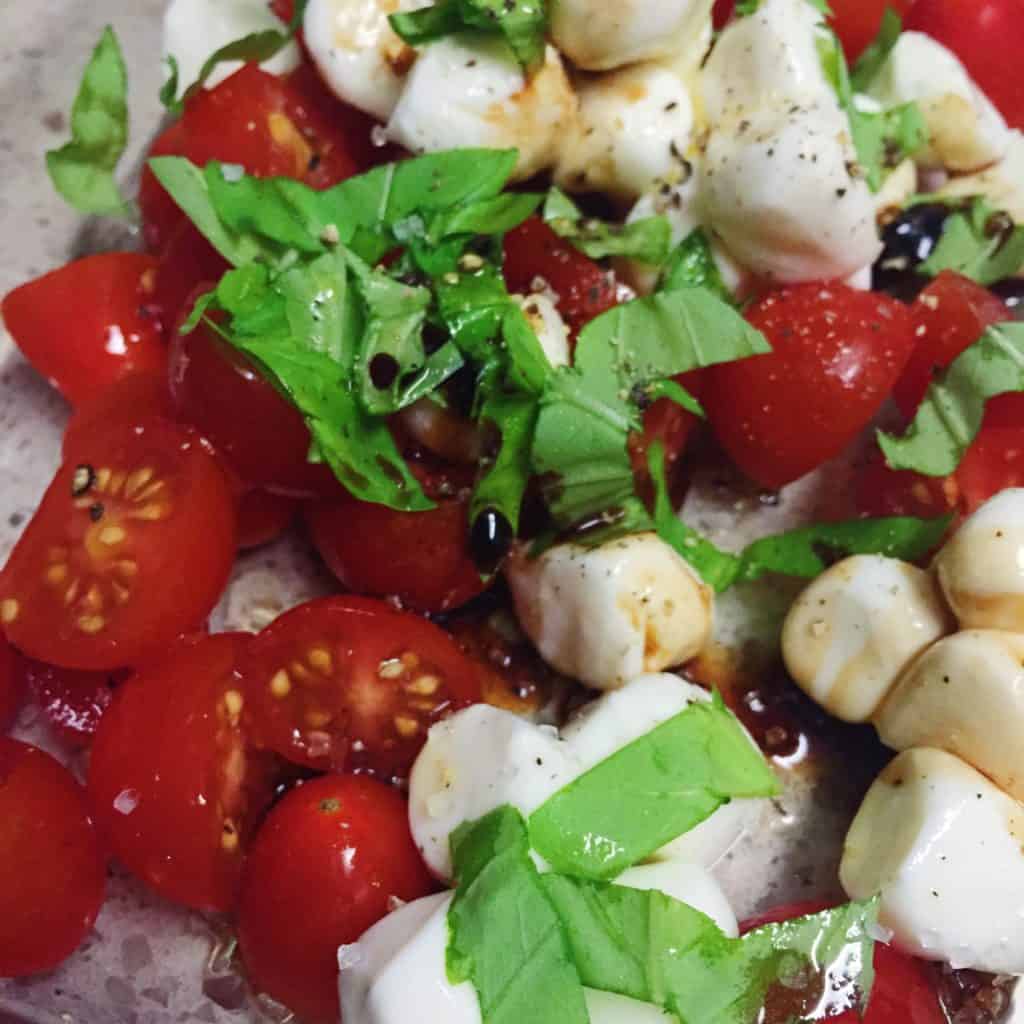 caprese salad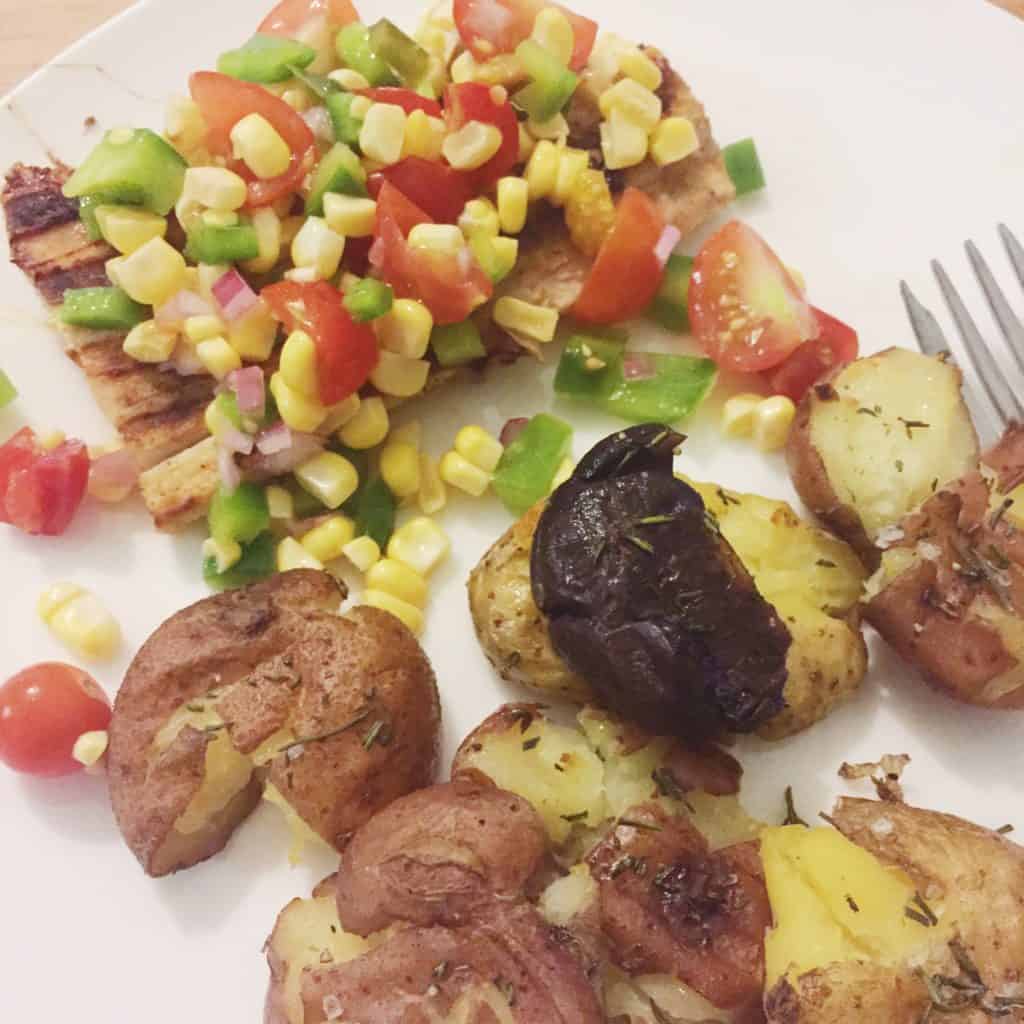 mahi with corn jalapeno tomato red onion "salsa", smashed potatoes
pesto pizza with eggplant & veggies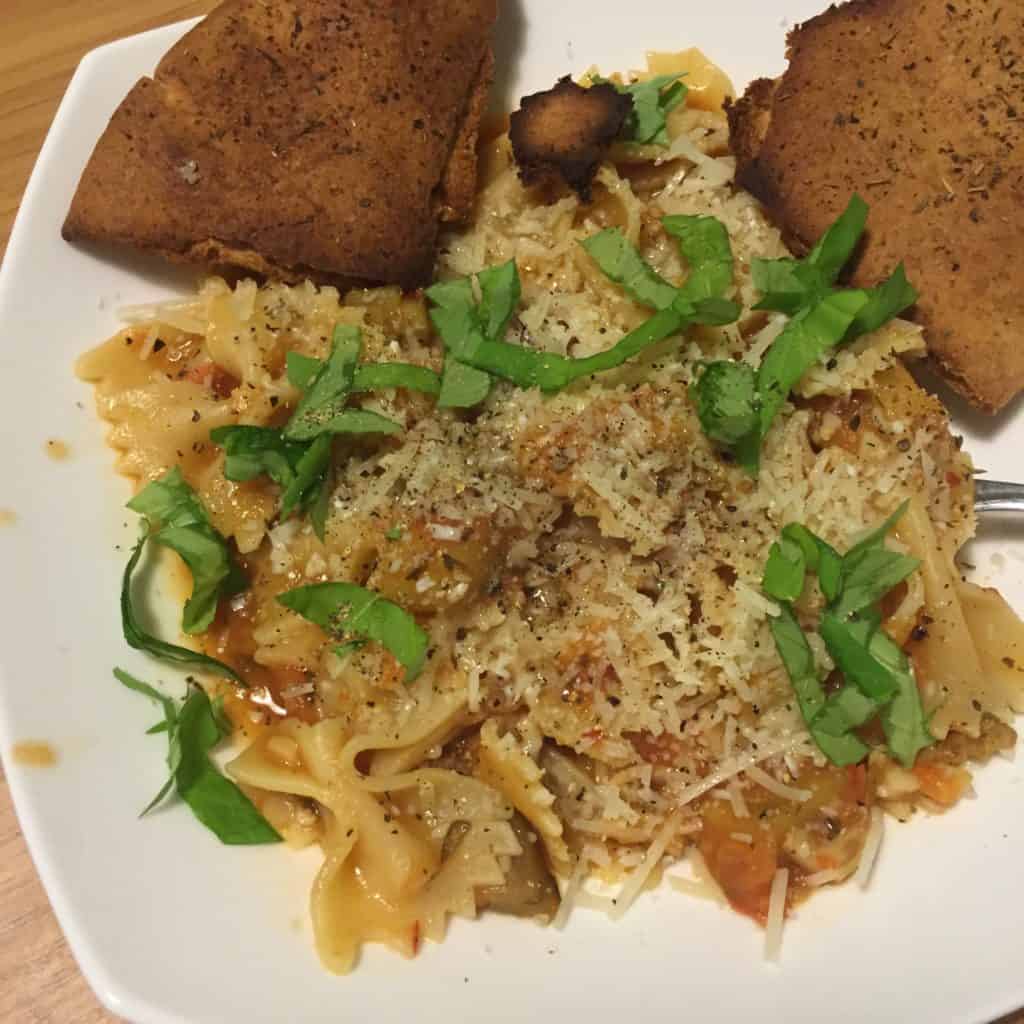 pasta with sauteed eggplant and a homemade tomato sauce
Overall, we love being a part of a CSA and love working with Gruber Farms. We are glad for a break but excited to start up again with all the fall root veggies & squash!