Did you know that there is a National Park right here in South Carolina? Yeah, like when you think of Yellowstone, Yosemite, Acadia, the Tetons, the Grand Canyon and all of those others, there is an actual National Park in South Carolina. Congaree National Park is located right outside of the state capital of Columbia and is super accessible in a day trip from anywhere in South Carolina and parts of North Carolina. We've lived in Charleston for many years and had never explored it or even really realized it was there. After visiting a few National Parks in the last couple years, we have made a vague goal of visiting all the National Parks in the United States, so heading to Congaree National Park in our own state was a no brainer!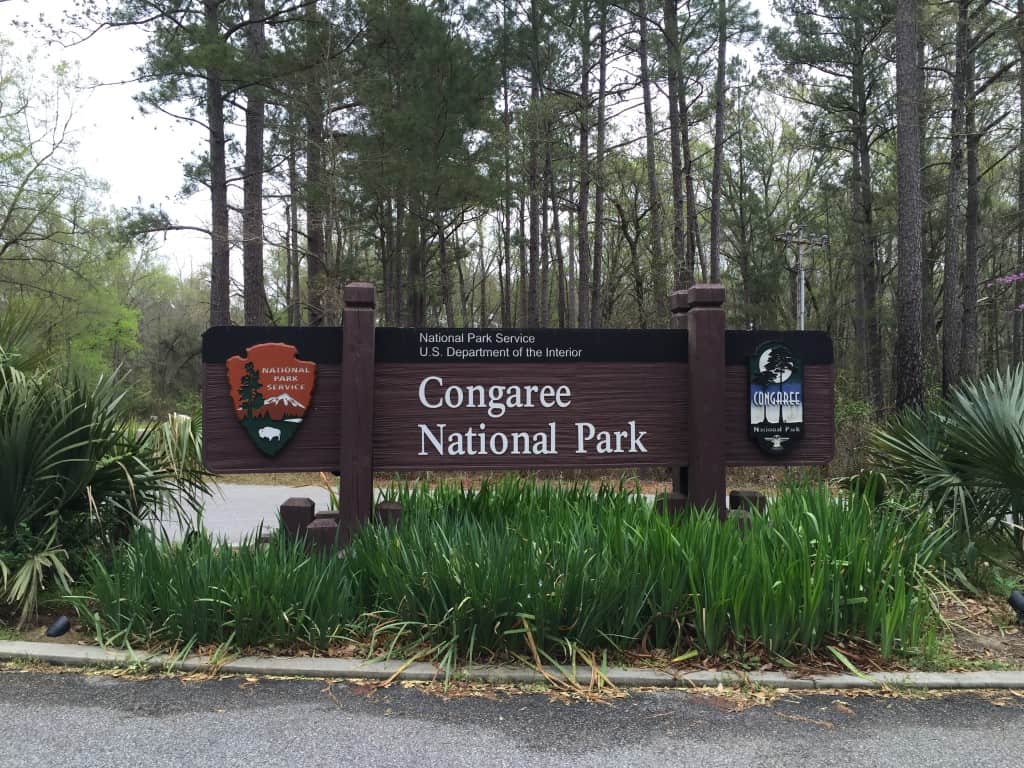 We went to the Congaree National Park on a day trip from Charleston with Morgan's sister, who is about to graduate from the University of South Carolina with a degree in environmental science. She has spent a lot of her time in the last year at the park in her classes, so she was able to teach us a lot about the park and all of it's biodiversity. Congaree National Park is different from most of the National Parks in that it is much smaller and much more unknown. Much of the actual park land is unexplored due to its location being a floodplain. Most of the land simply can't be reached. What has been turned into the public land is often hiked on boardwalks where you look down into the marshy waters and the hard bottom trees.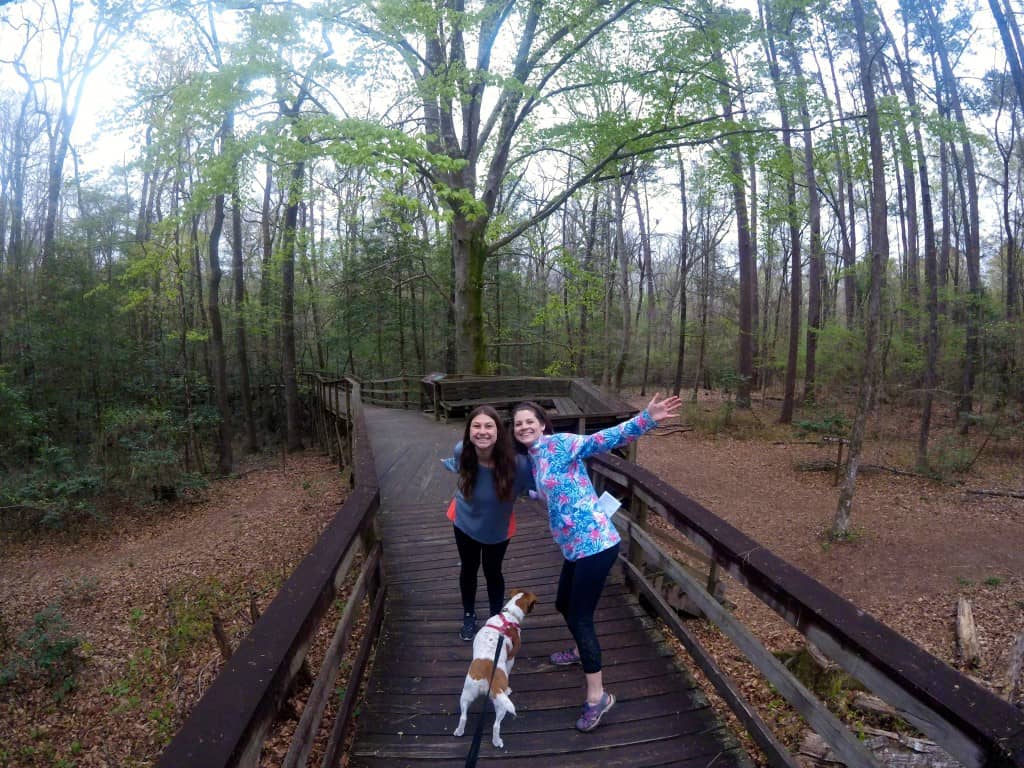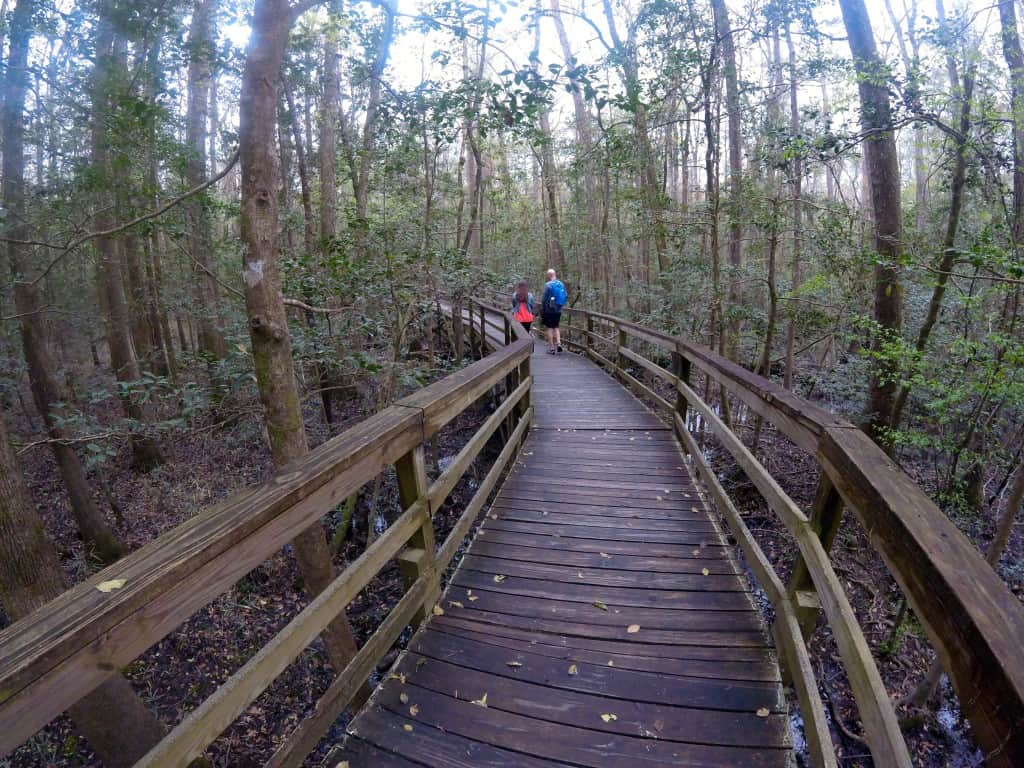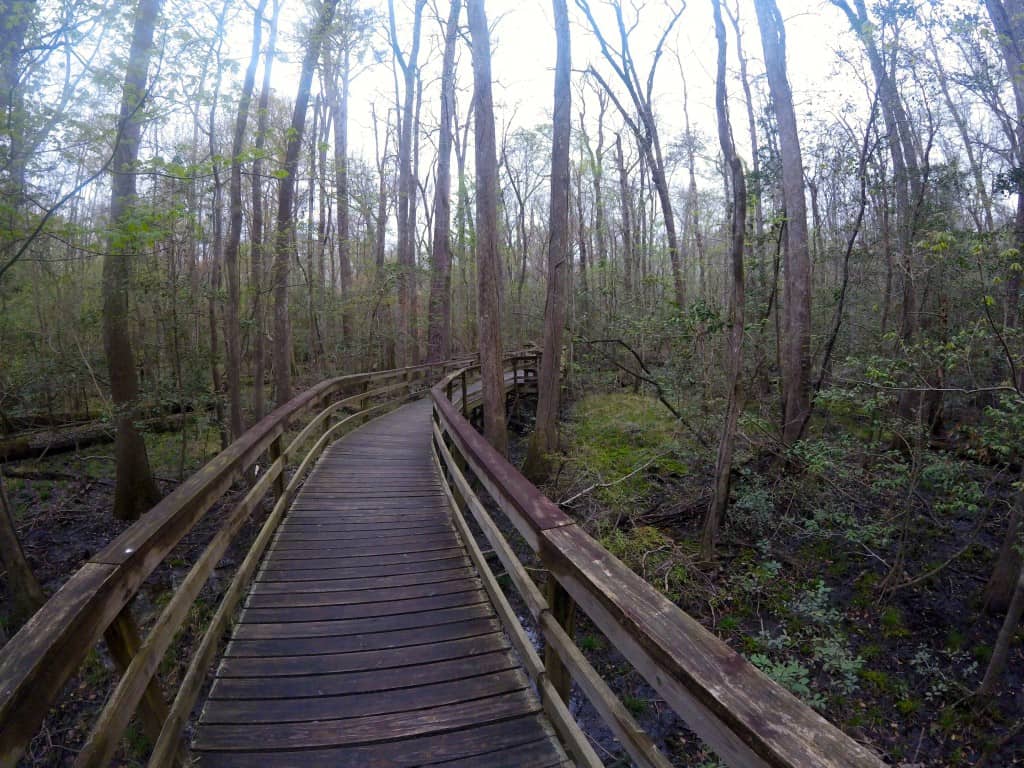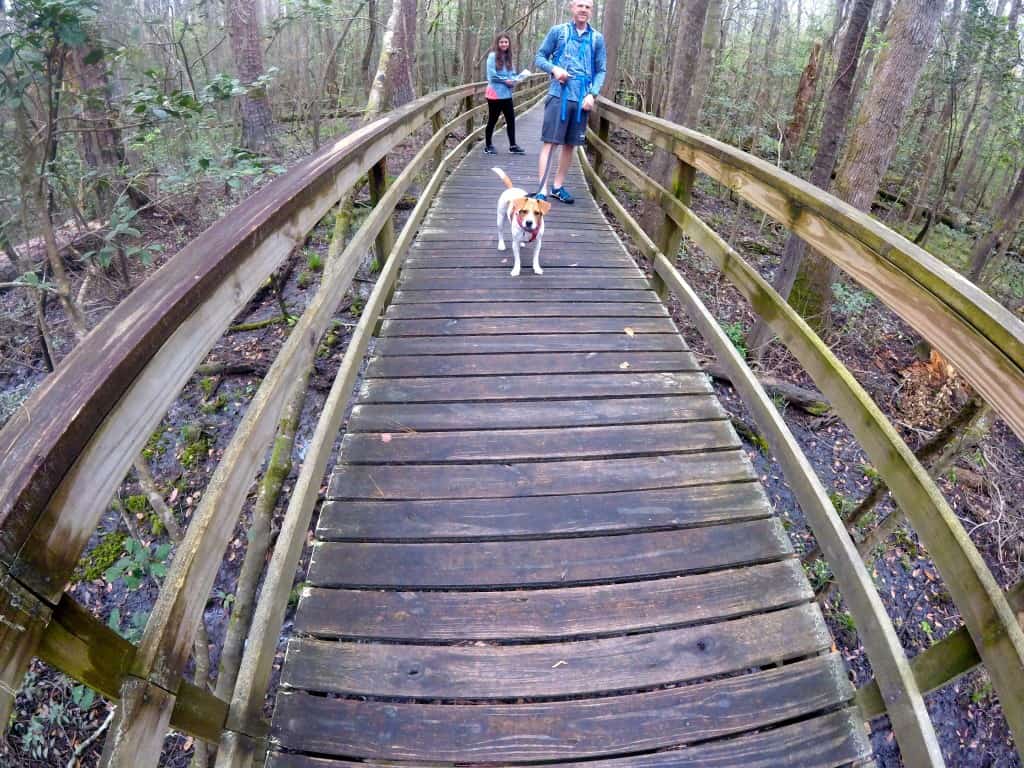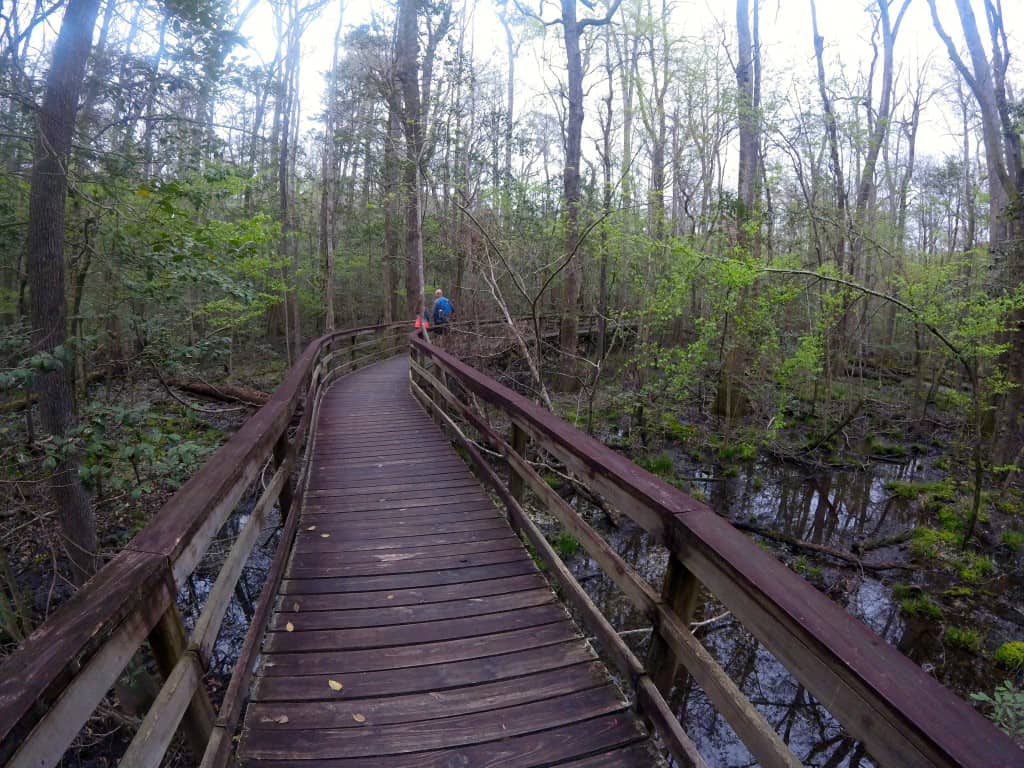 Congaree National Park does not have any entrance fees, which is another big difference from the more well-known parks, making it a super cheap (free!) and fun day to spend with friends and family. There are a few trails within Congaree that can be mix and matched to create a short outing with little children, or a full day or more of long hiking. There are up to 25 miles of total hiking in the park where you can create your own adventure. The park is full of several different ecosystems, but it is a floodplain, so much of what you see is water. The trails are nice and well-marked and you can see lots of things, such as the oxbows (essentially lakes that have formed from where a river used to wind and was then cut off) and the two tallest loblolly pines in the country.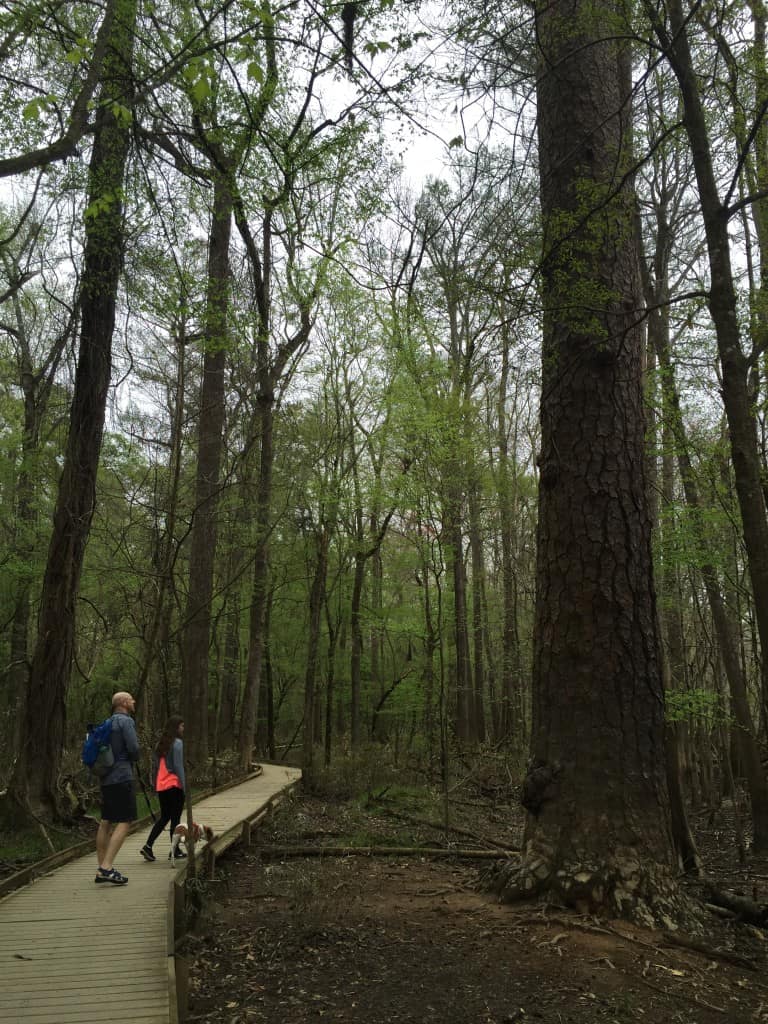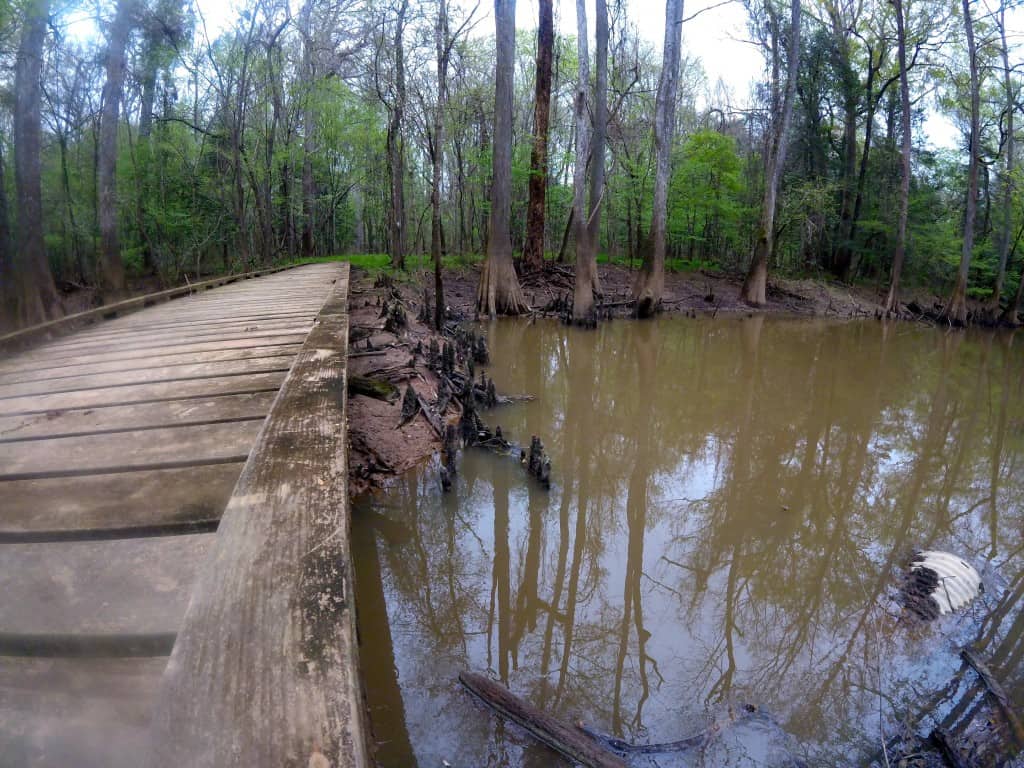 Canoeing and camping are other great options in this area, some of which requires a permit and some of which is open to anyone that knows a good spot.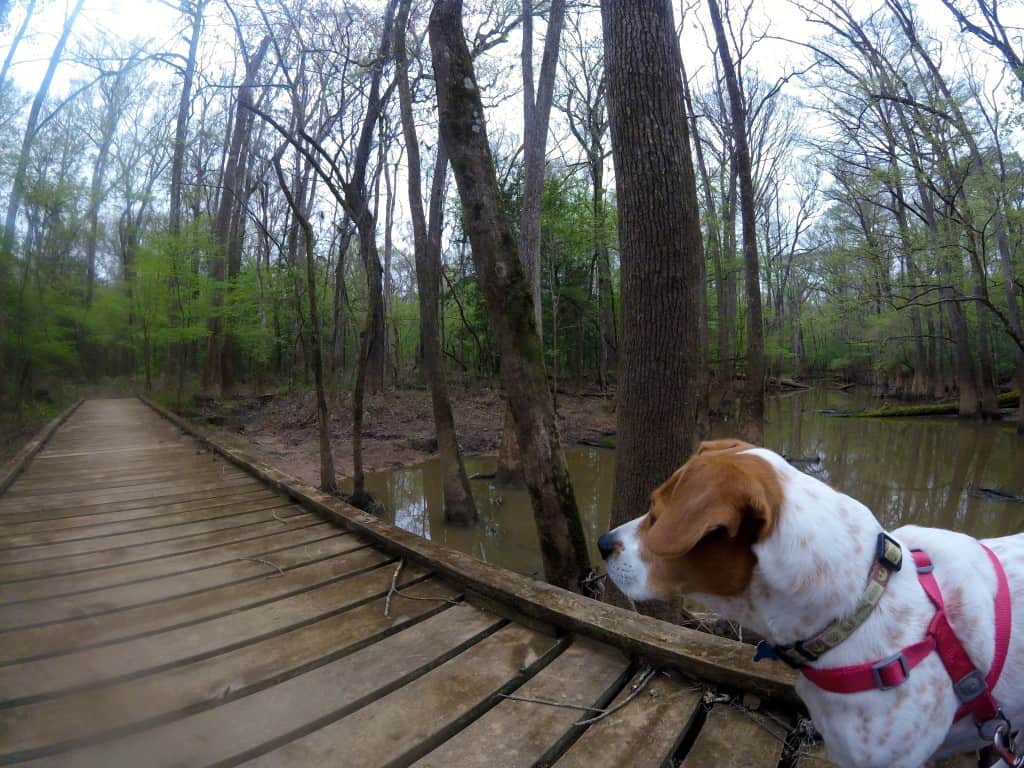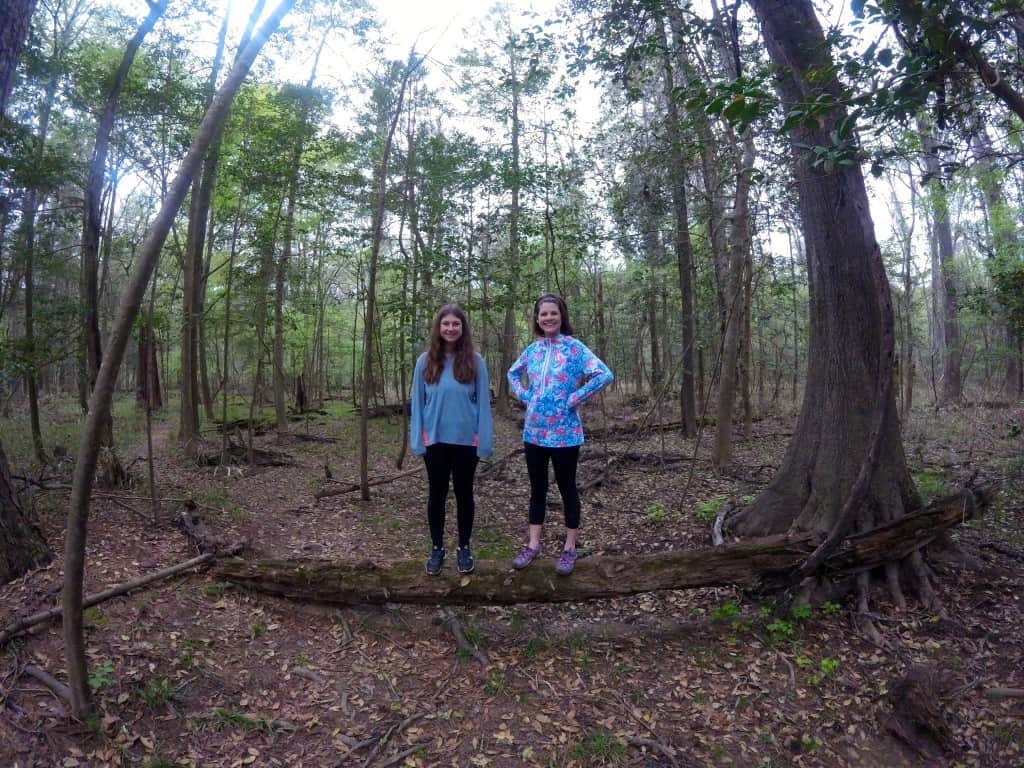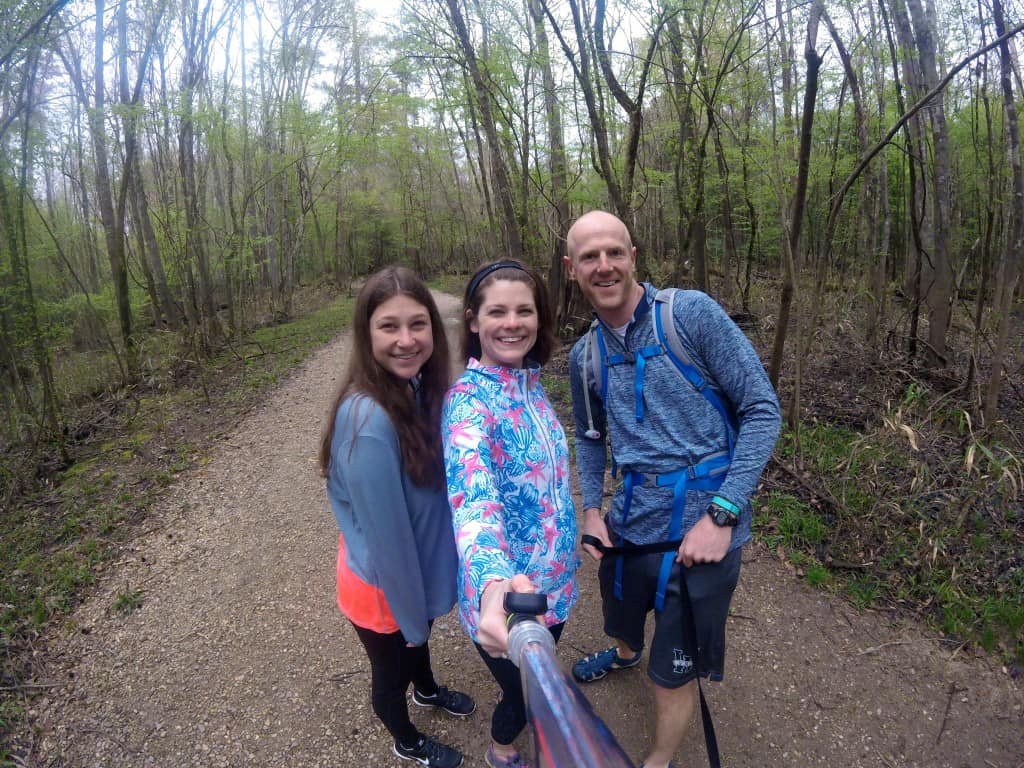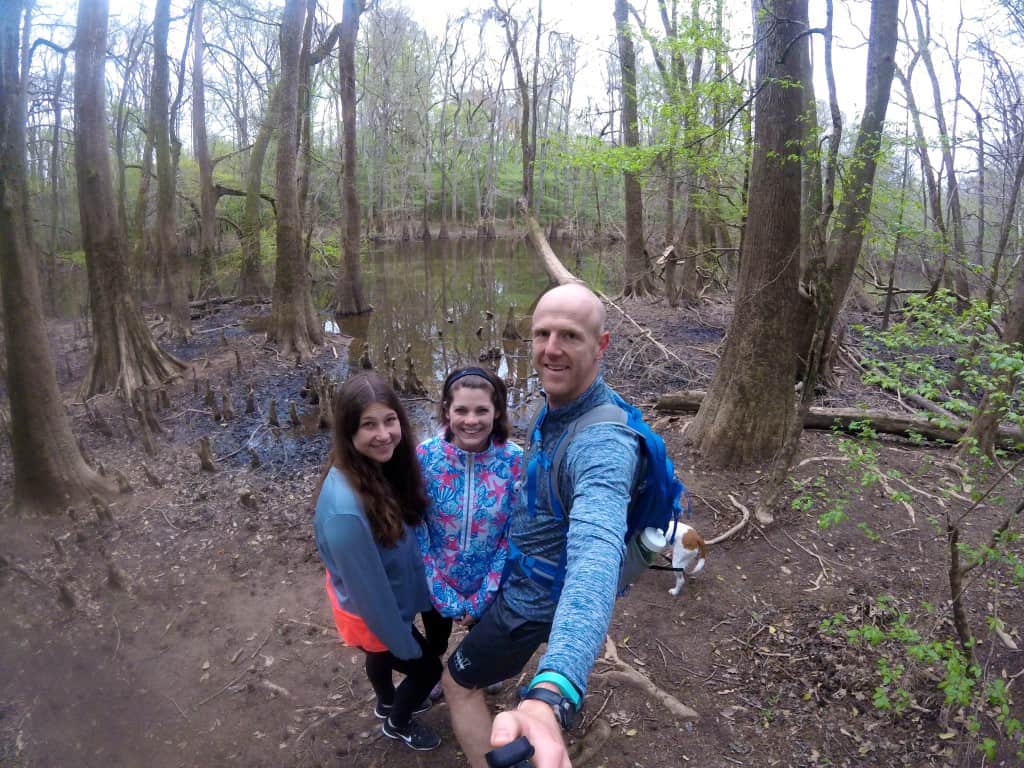 We really had a great time exploring Congaree National Park. There is great, easy hiking along a flat floodplain, but you get to see a lot of interesting aspects of nature. It's a short, easy drive that can be made into a day trip for your family from Charleston, or spend the night at the park or in town and do some other exploration. We wish we had known about this sooner so that we could have been doing this more often!
PS – these are the first pics that we've taken with our new GoPro! We got it for an upcoming vacation and are so excited to use it to share vacation and outdoors photos and videos with you in the future. We will share a full review once we've had the time to really try it out.