I cannot believe it – as of this weekend I have been living in my condo for a year! It's crazy because, in some ways it feels like I've been here forever & in other ways I feel like I've just gotten here! There are so many more projects that I want to get to…. but when I look at the before & afters, I'm a bit impressed with how much we've done already!
So, here it goes: a major updated condo tour, complete with before & afters. A lot of the "befores" are from the MLS listing (and the furniture is the renter's that lived here before us). Some of the "before" pictures are kinda bad, because I was focused on taking pictures of the fit & fixtures & less of the big picture!
If you want full blow-by-blows of the in between stages, make sure to check out the condo tour tab & visit each room's page!
The Entryway/Dining Room: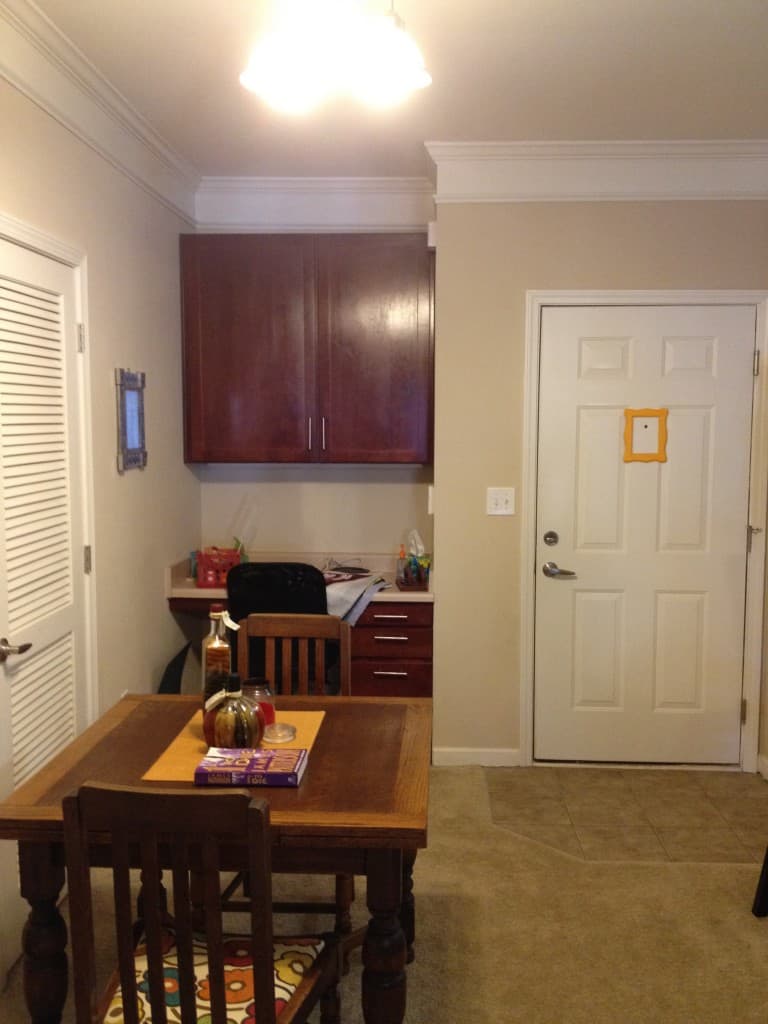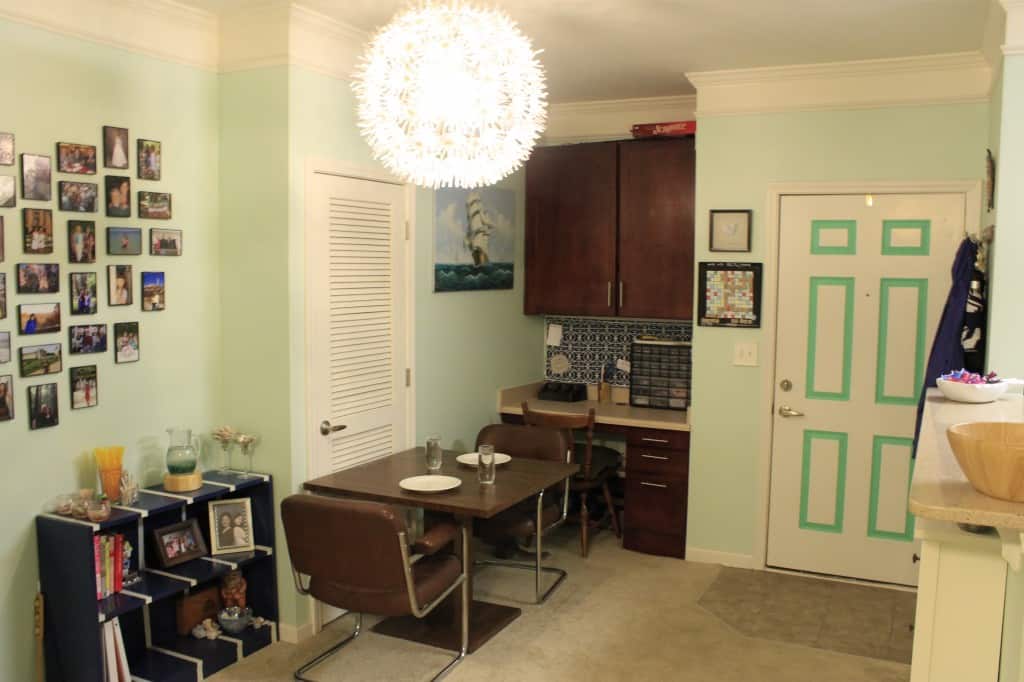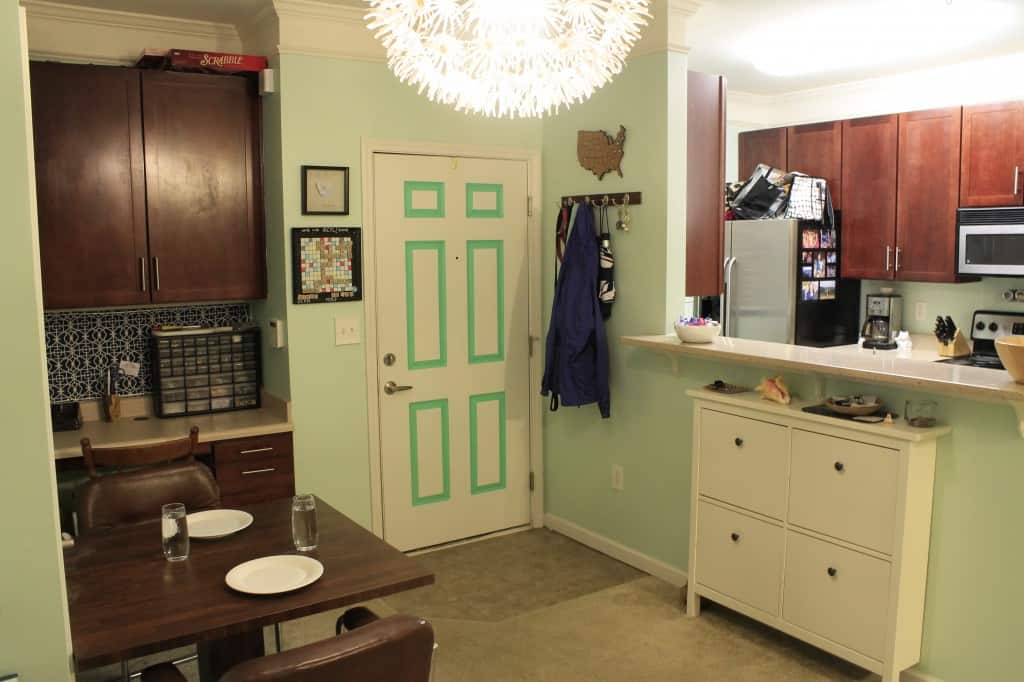 The Living Room: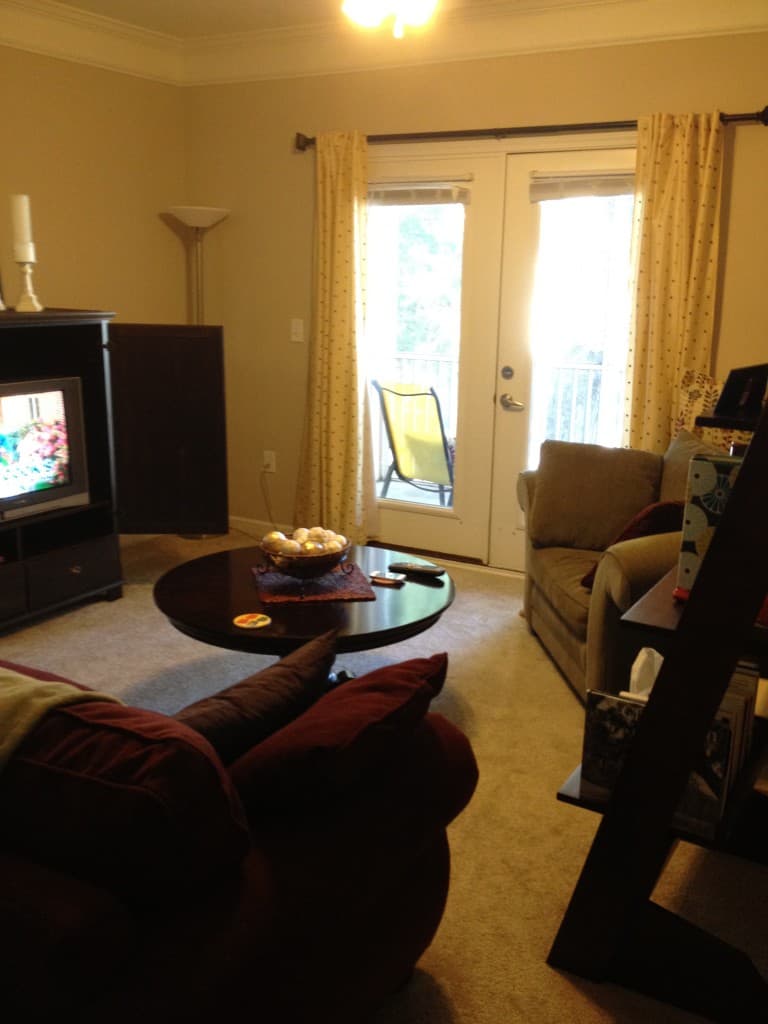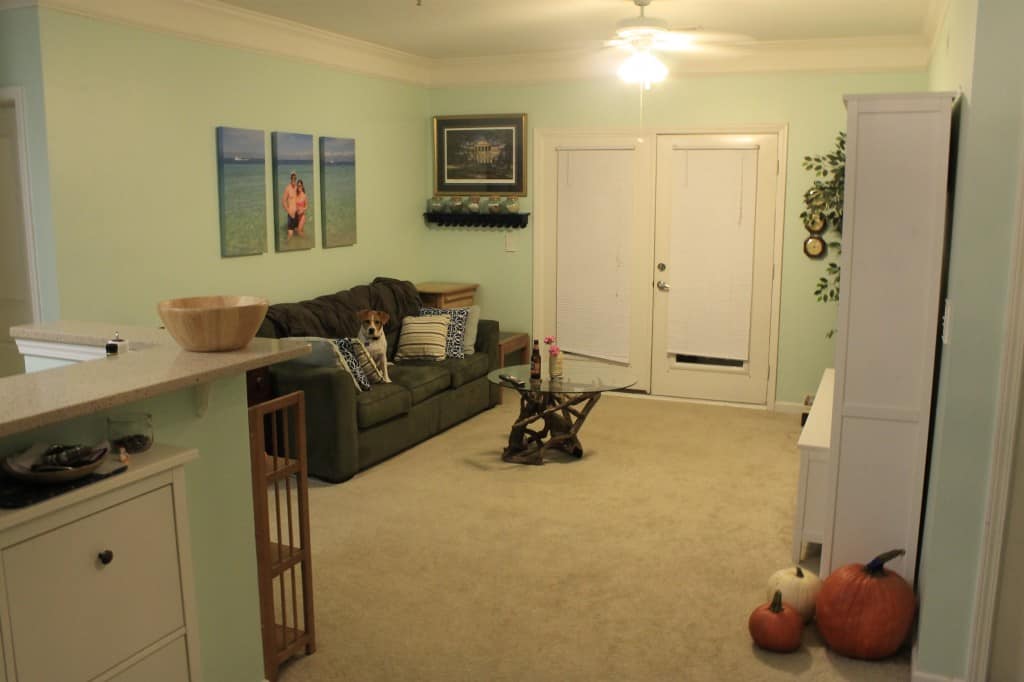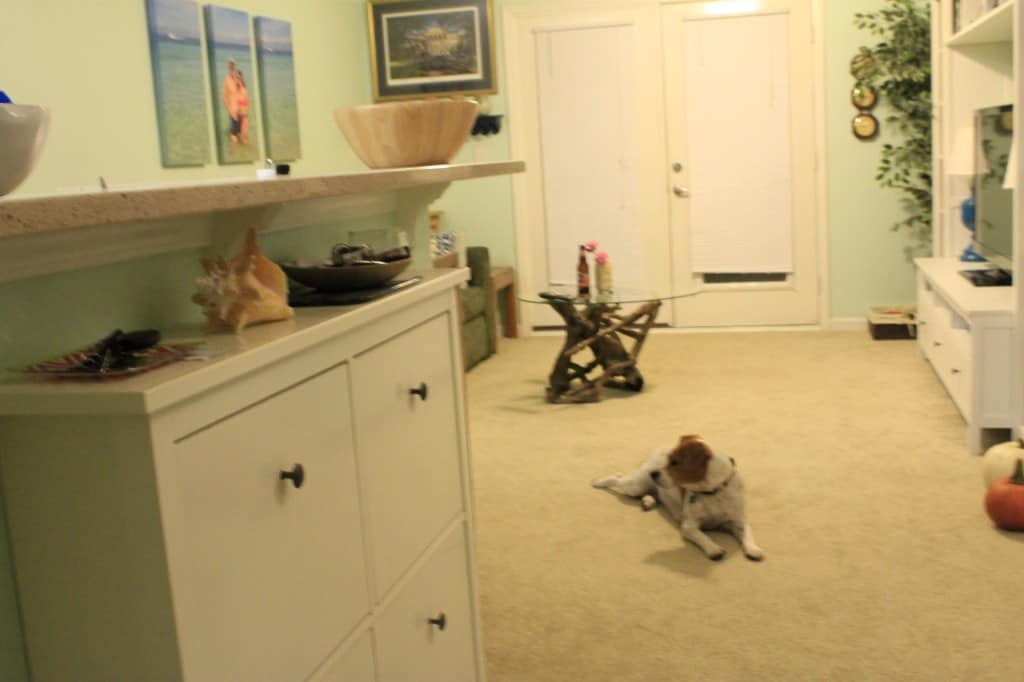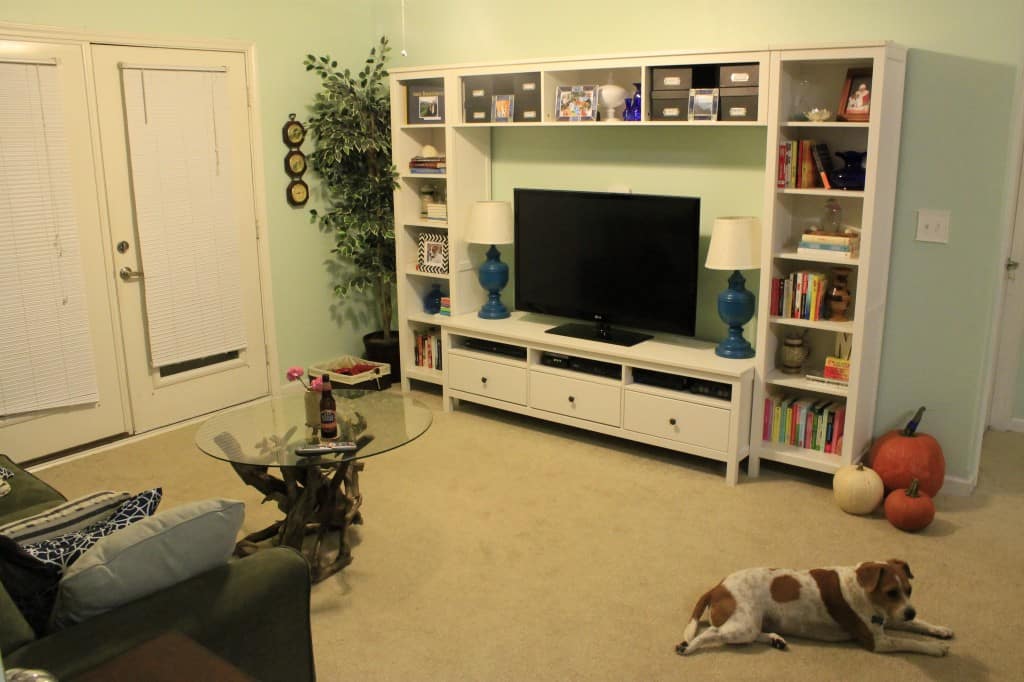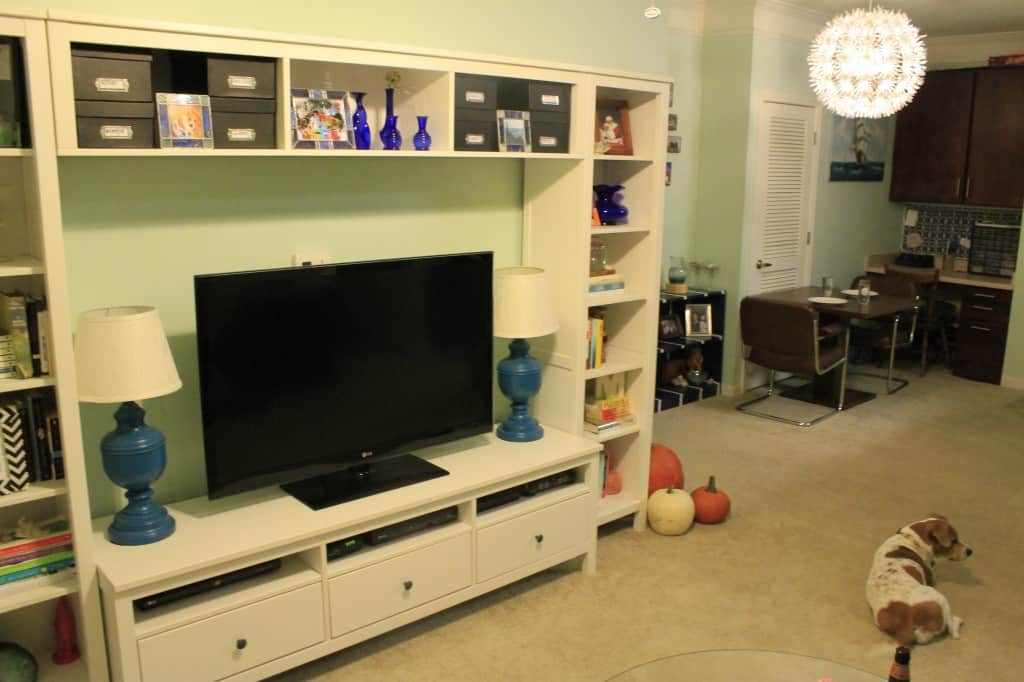 The Kitchen: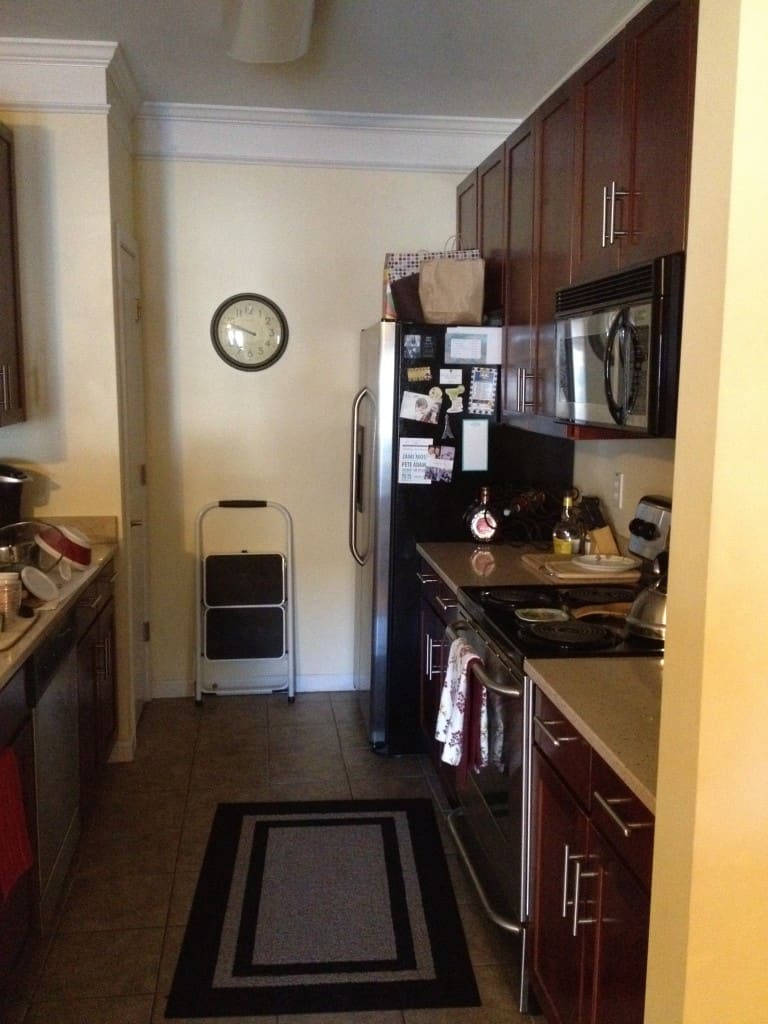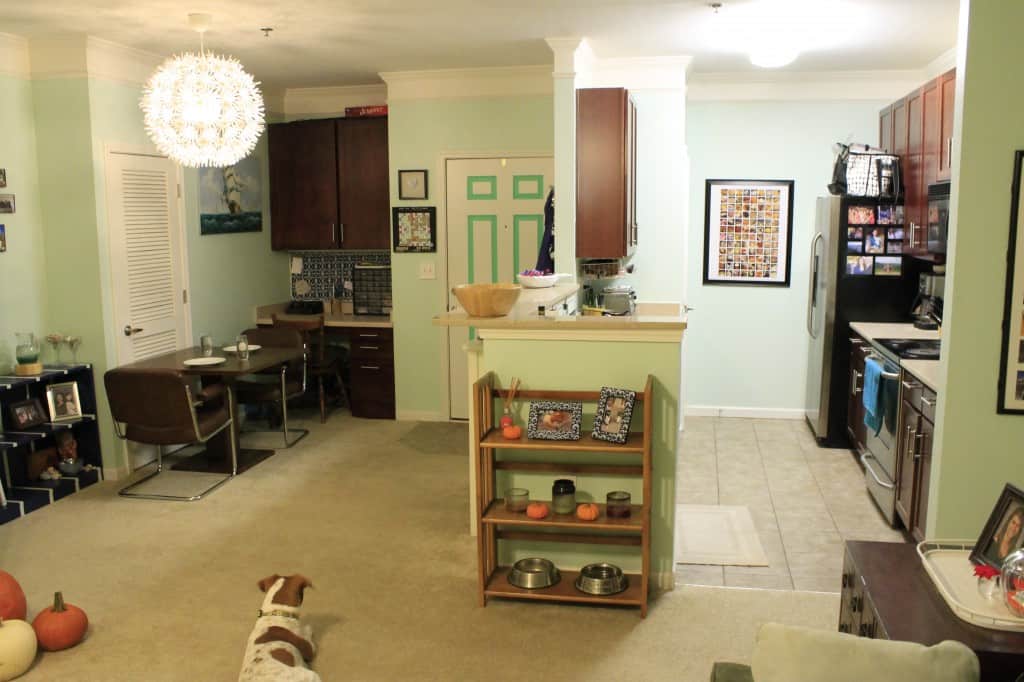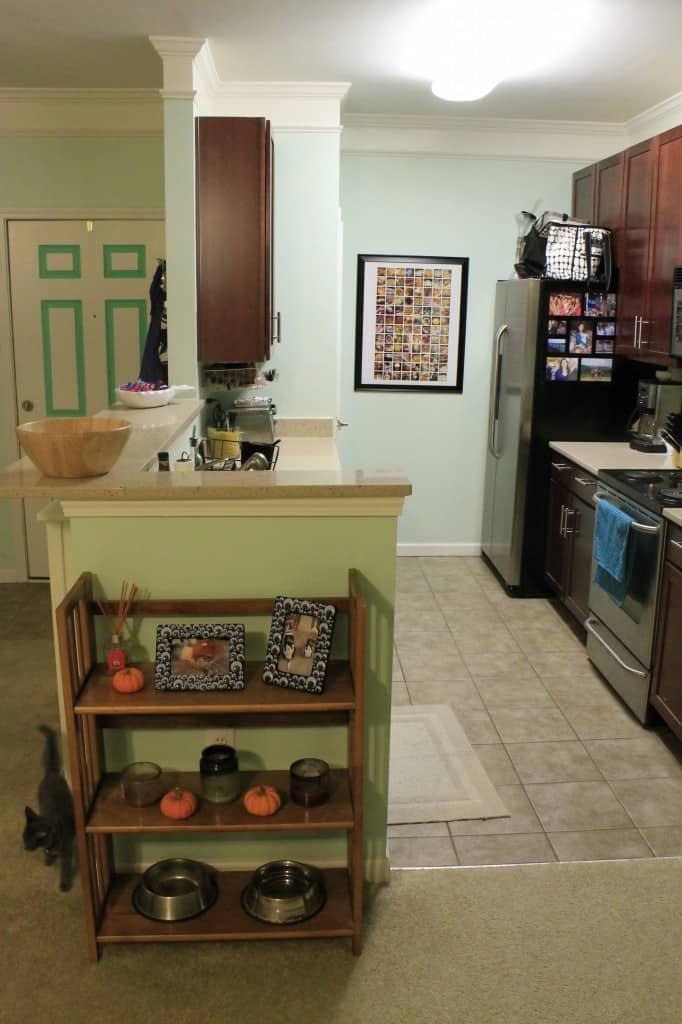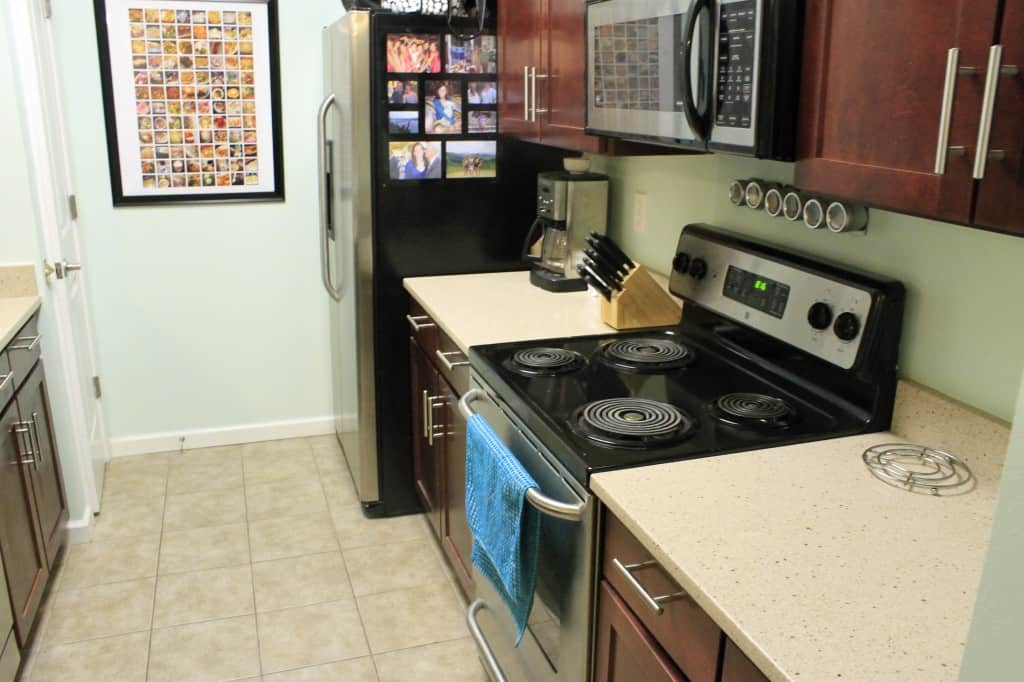 The Master Bedroom: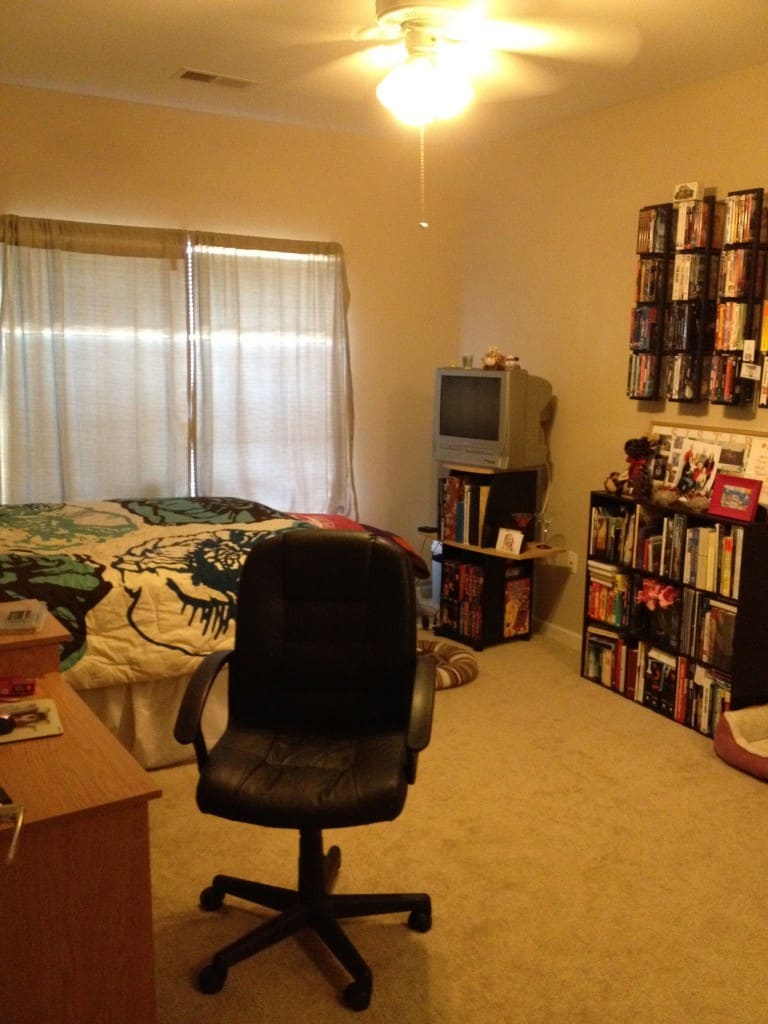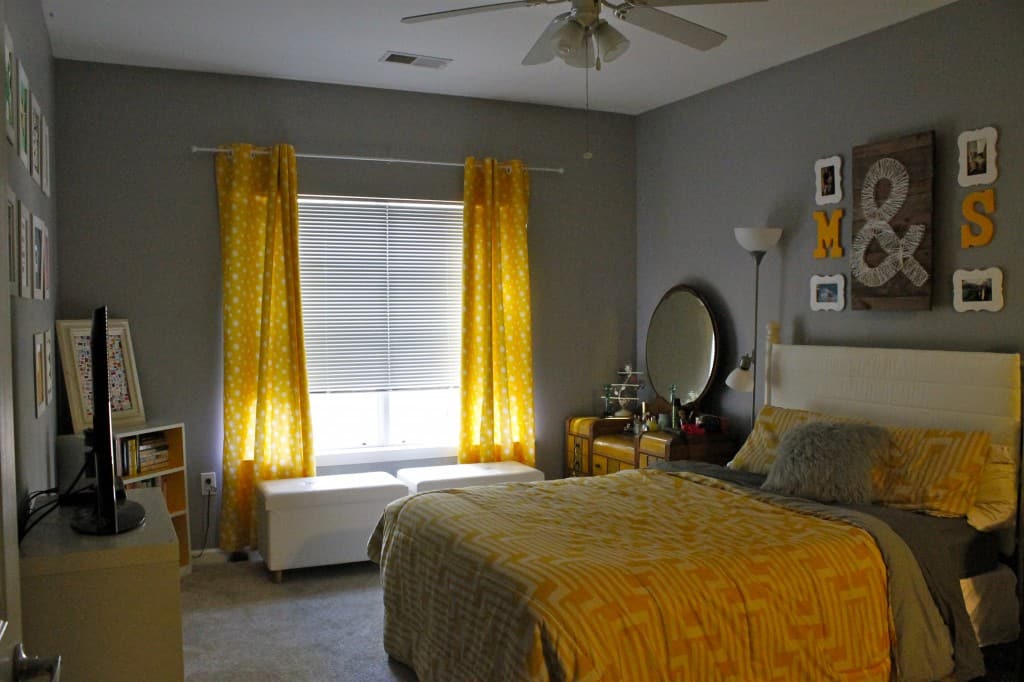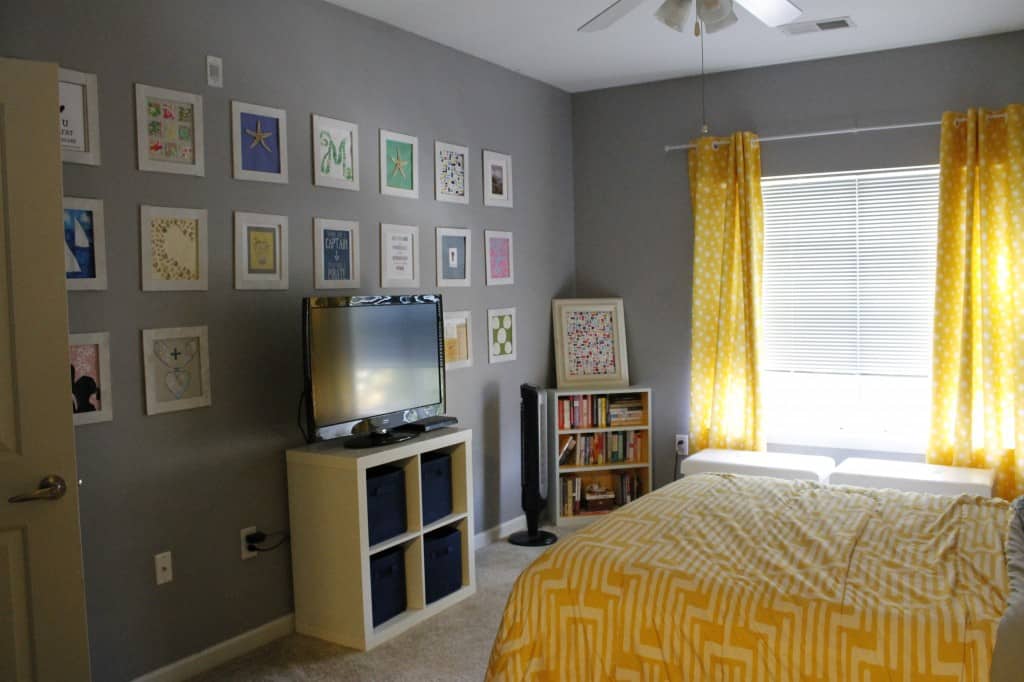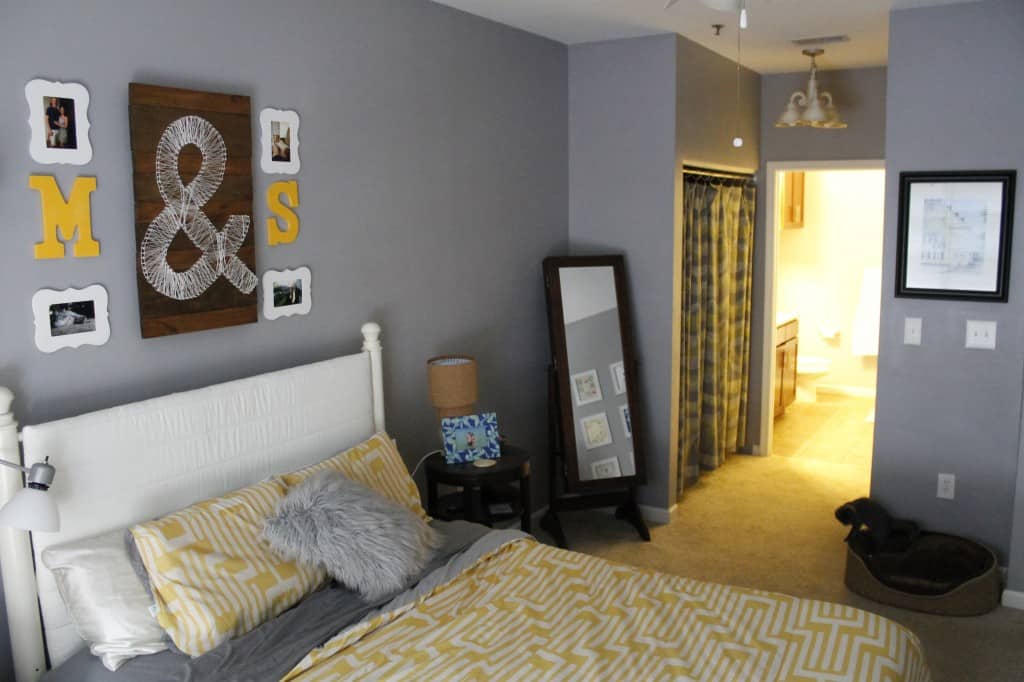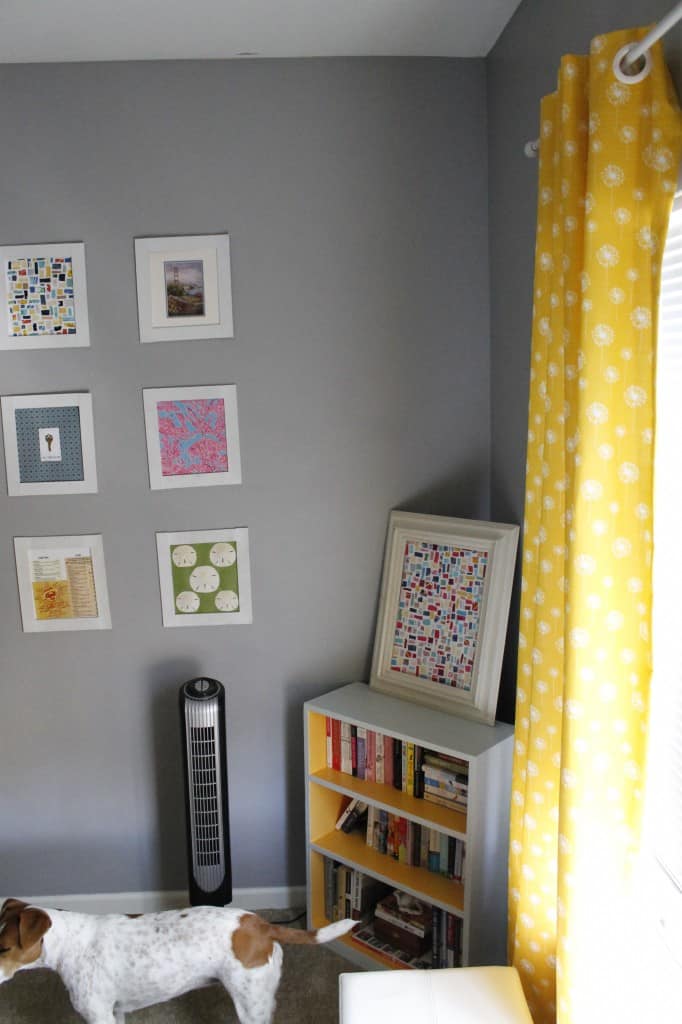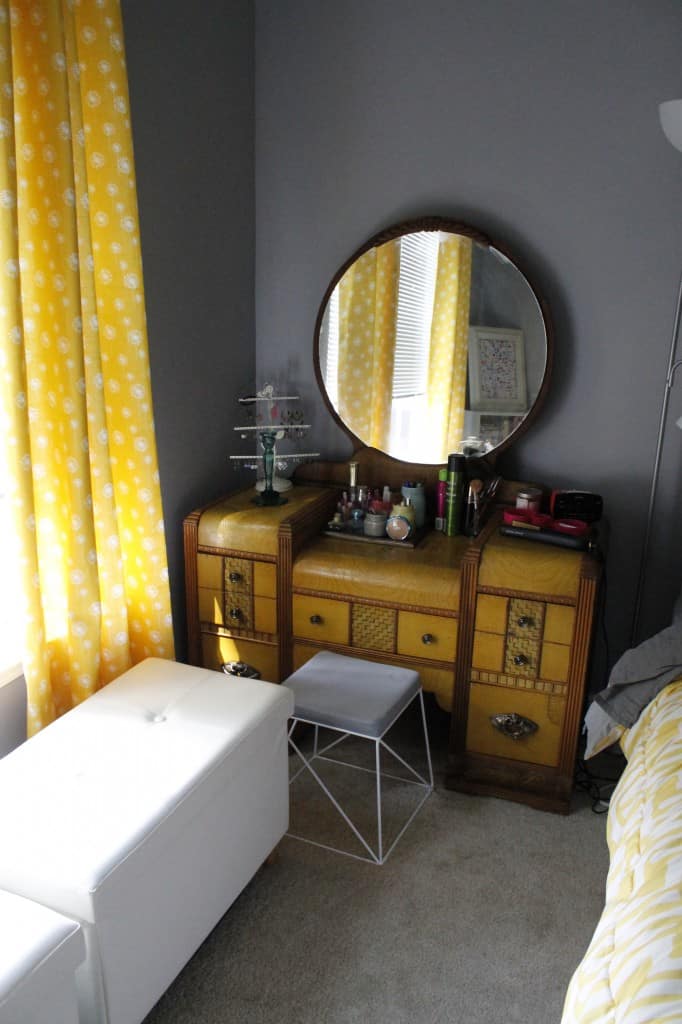 The Master Closets: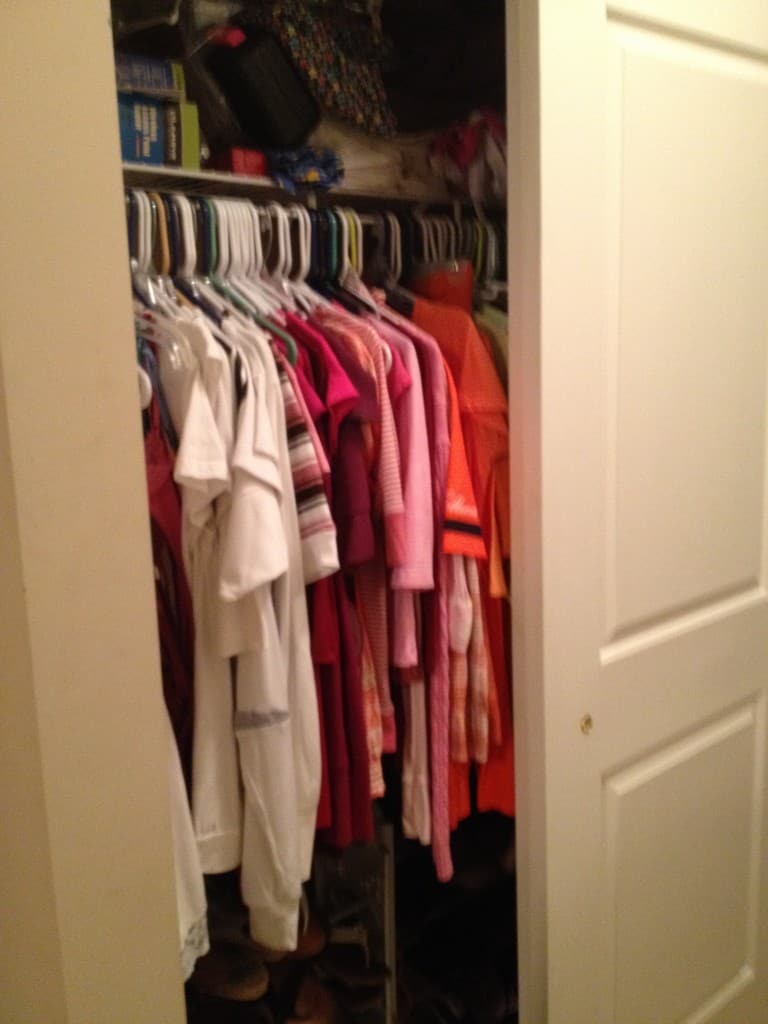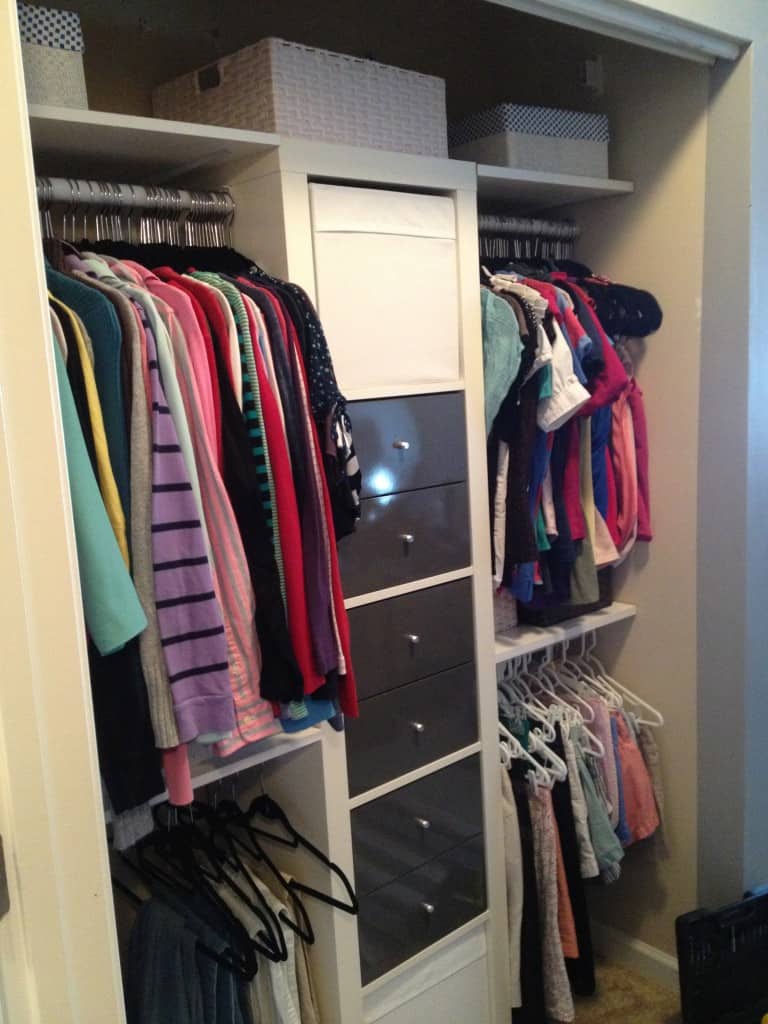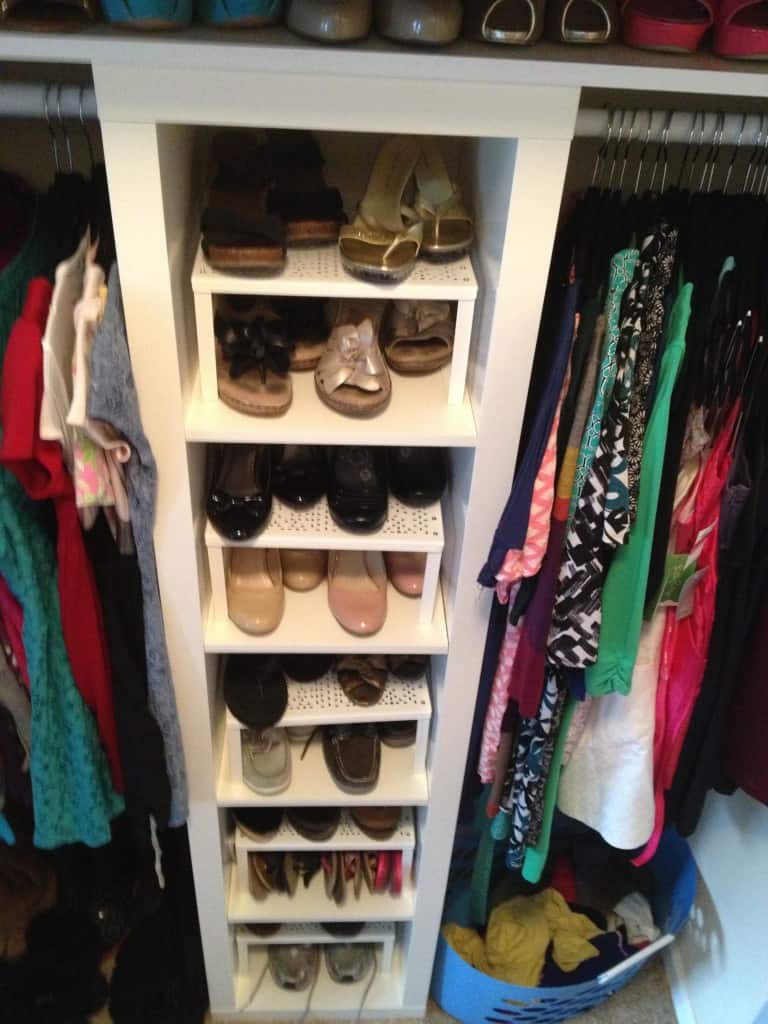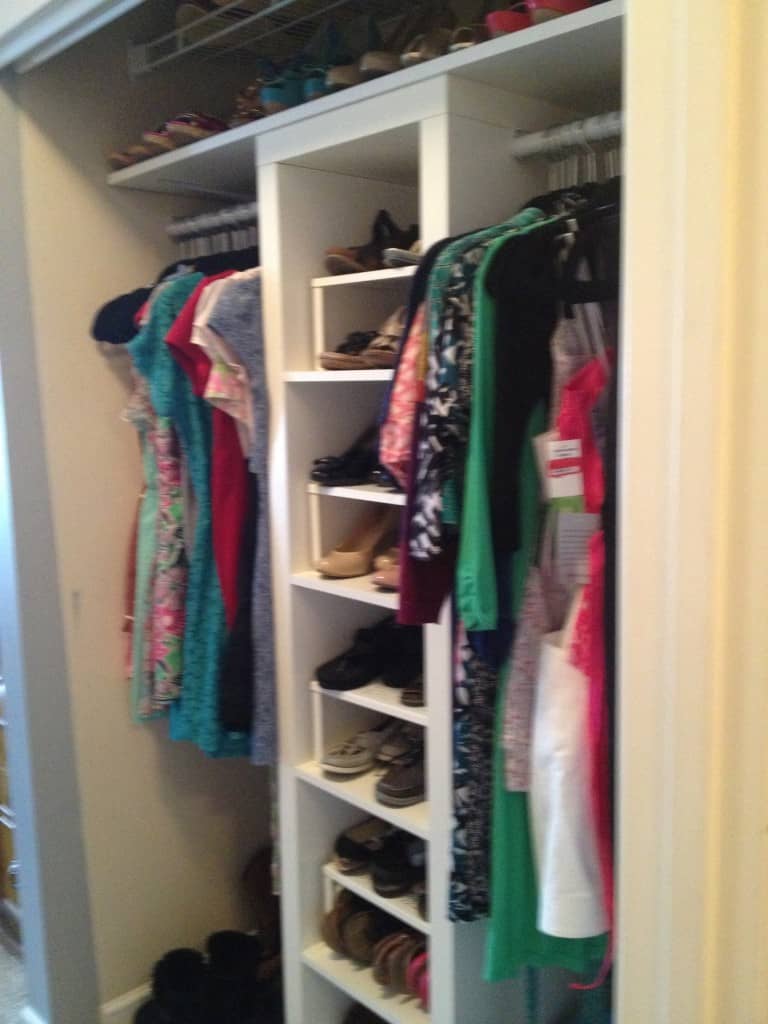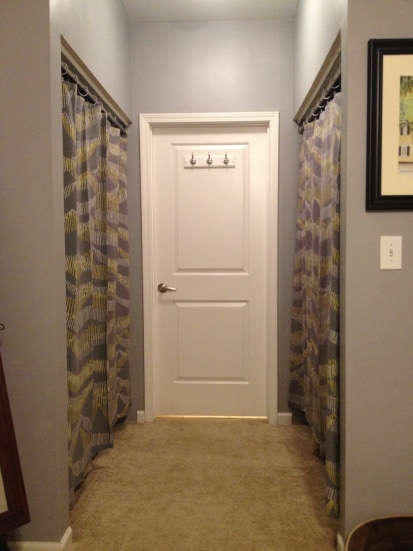 If you haven't read about my closets, get on that already. It's one of my most popular projects to date! It was a lot of work but in the end makes me incredibly happy each and every day!
The Master Bathroom: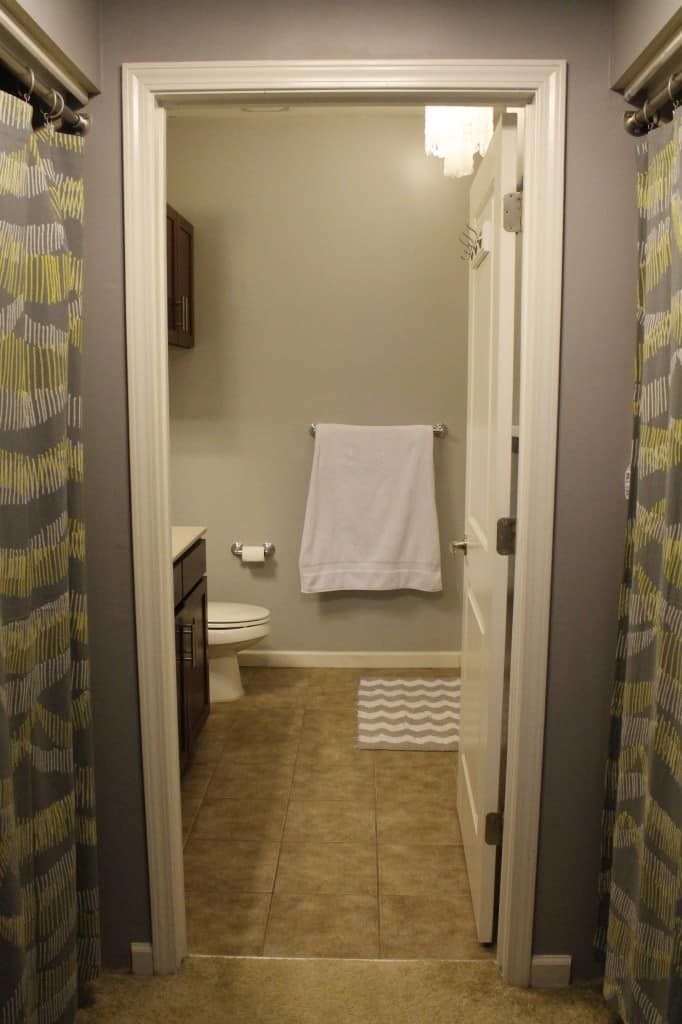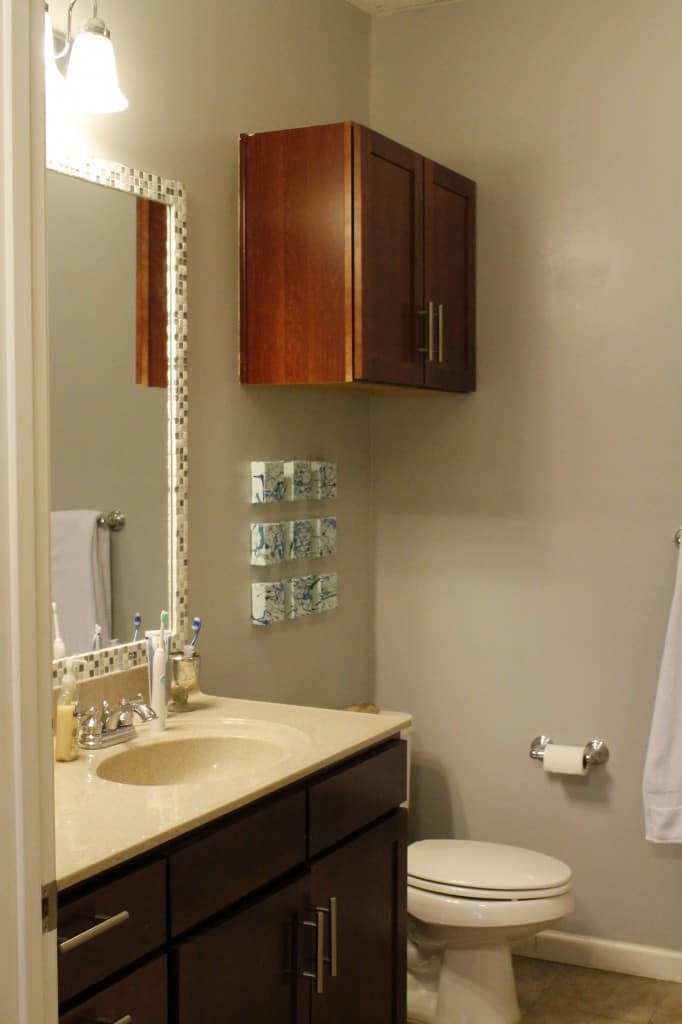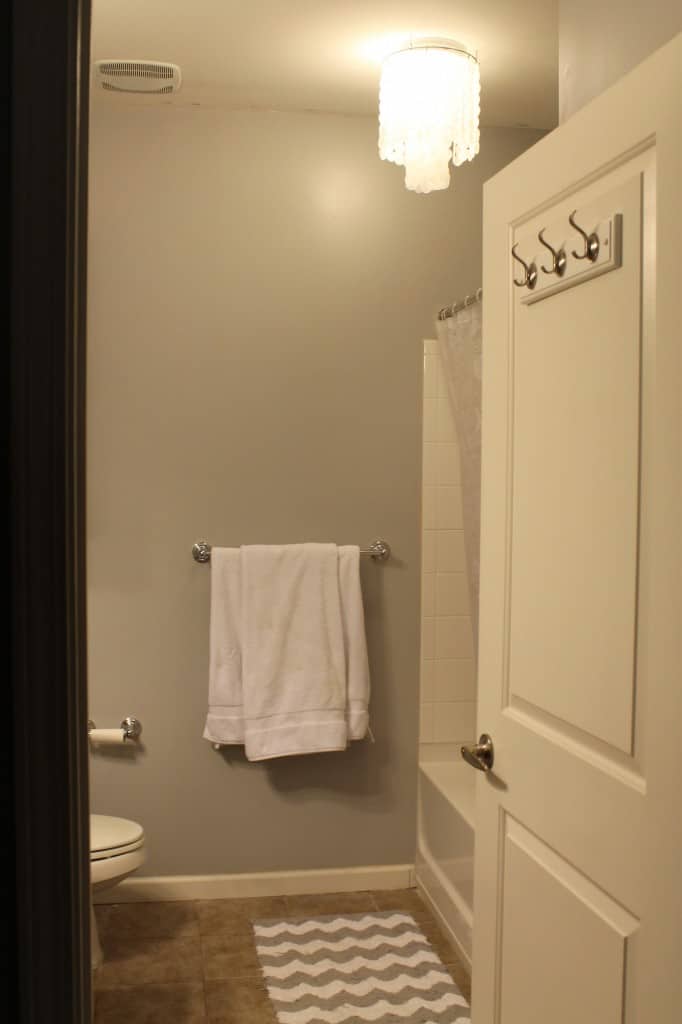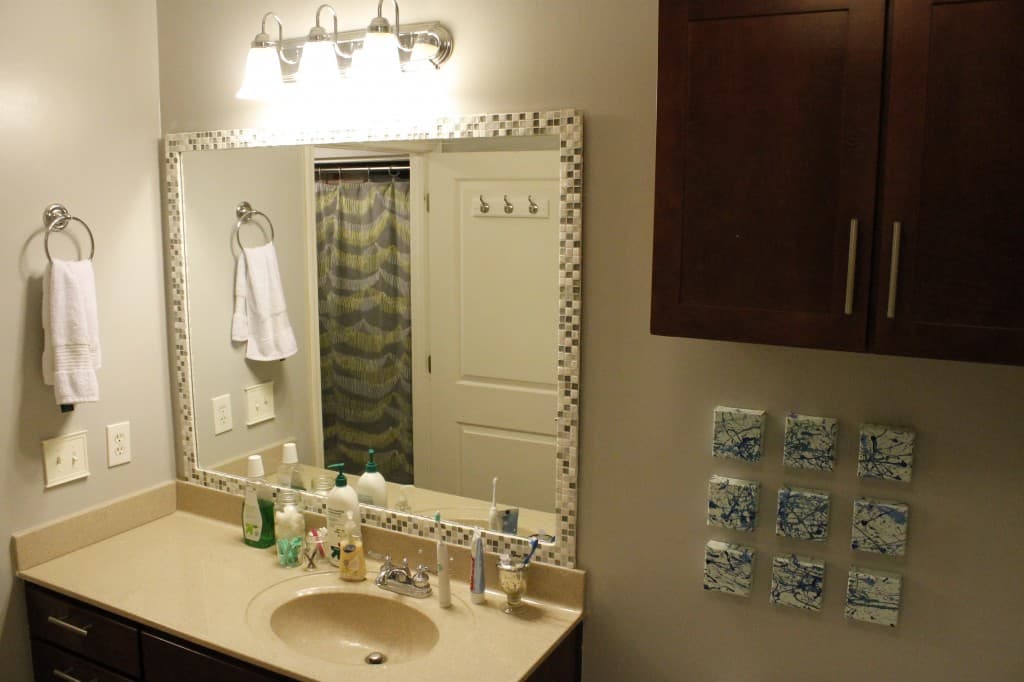 The master bathroom has gotten a mini makeover lately, most noticeably with the tile framed mirror, splatter art, and faux capiz light fixture. Click here for the full walk thru!
The Laundry Room: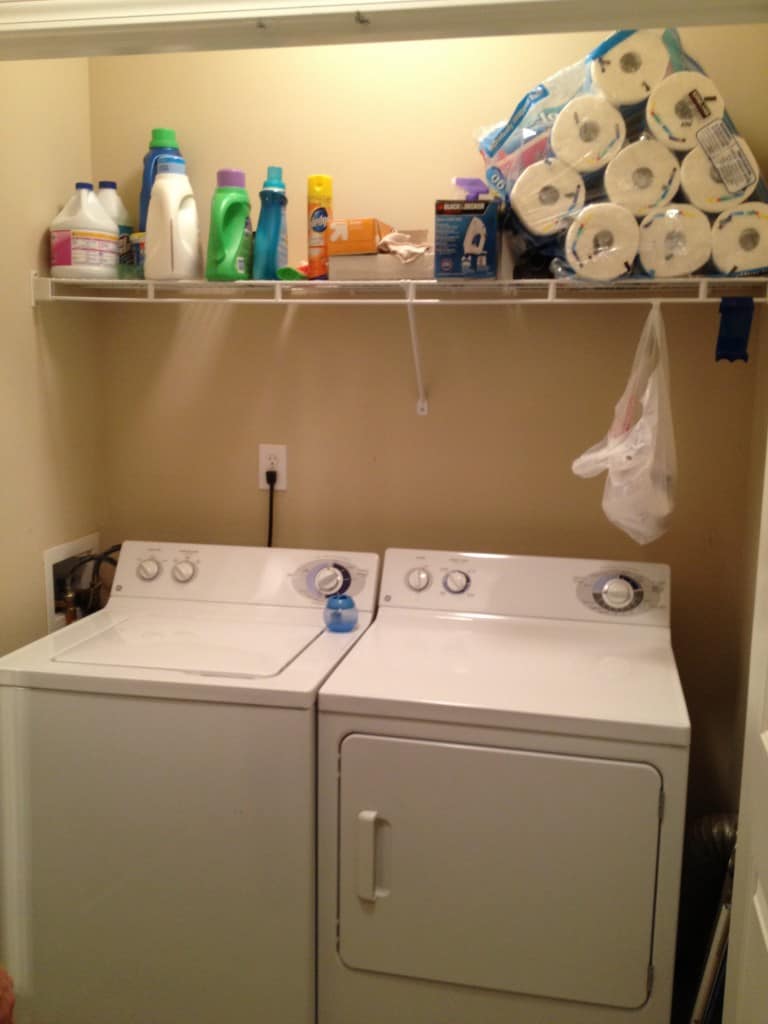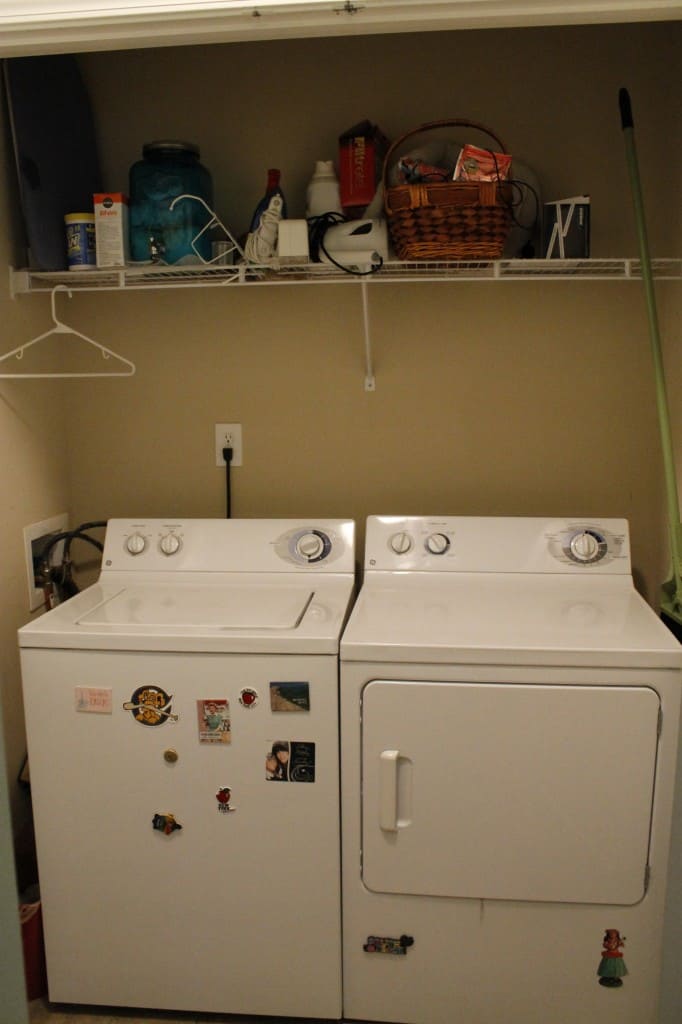 As you can see, we've basically done nothing to our laundry room. However, I am itching to paint & upgrade the storage – so much so that I put it on my bucket list!
The Guest Bathroom: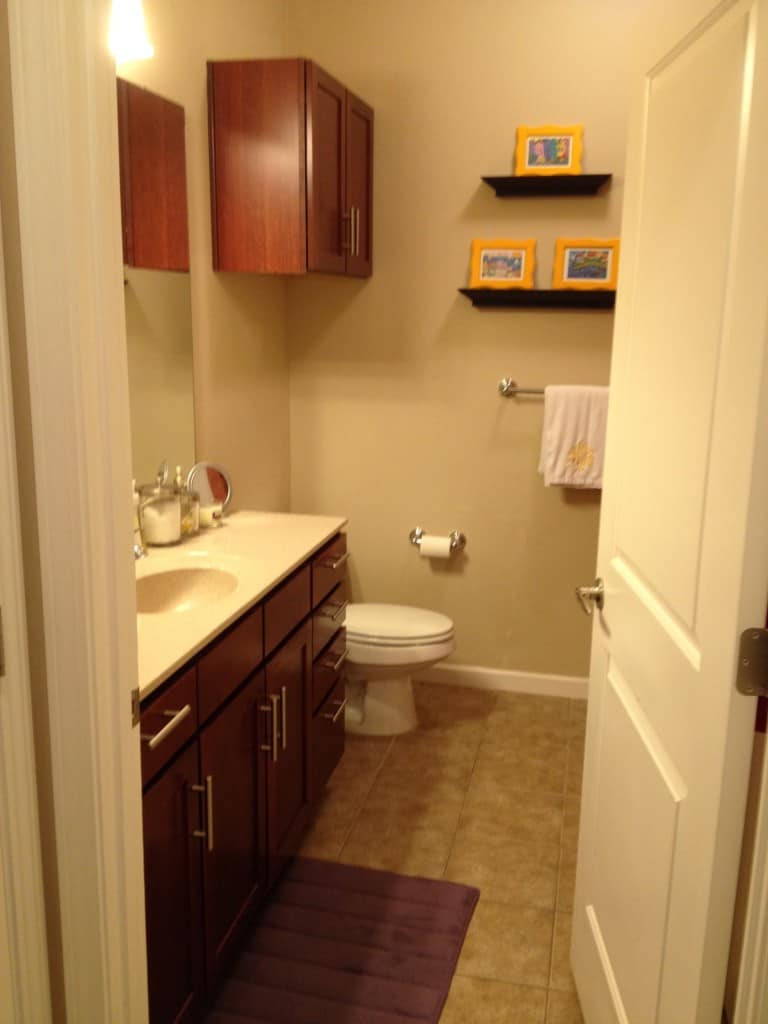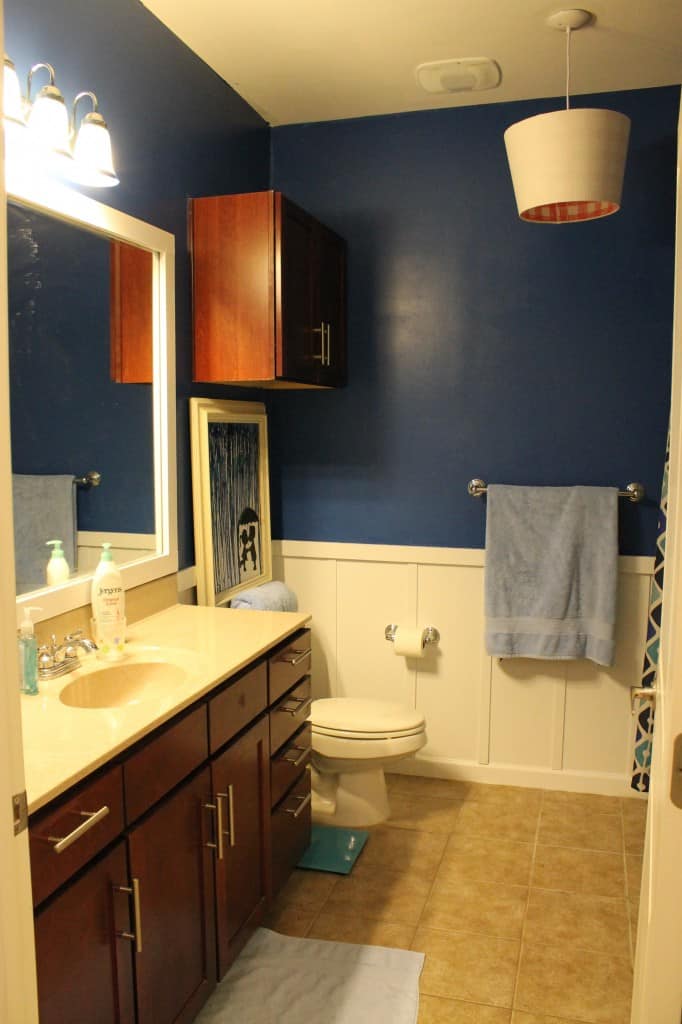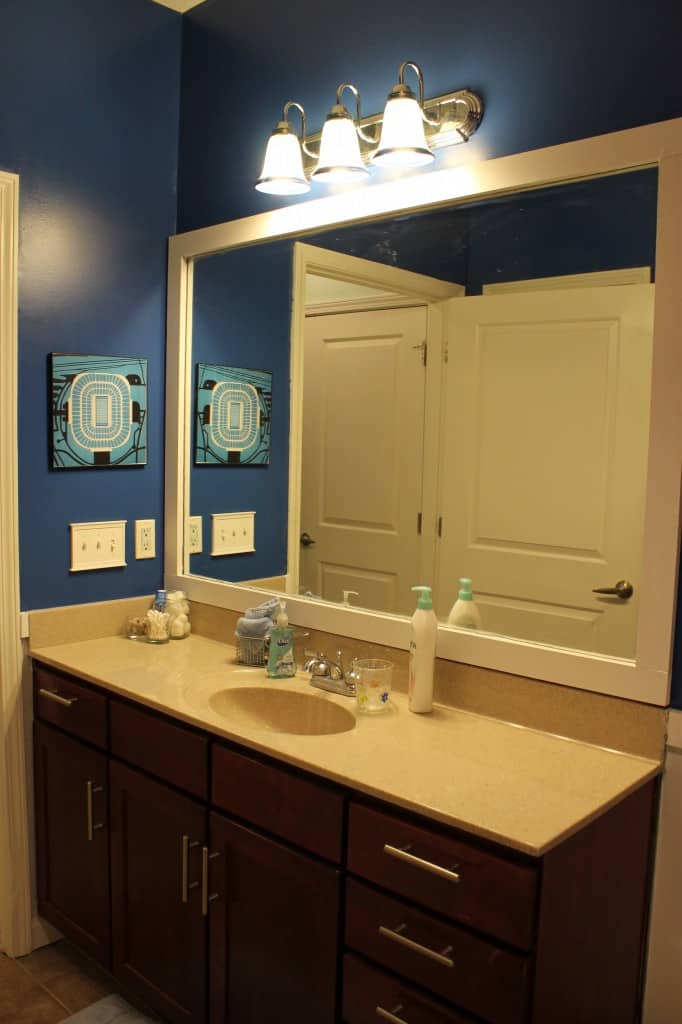 As you can see, our guest bathroom has had a major overhaul! We framed the mirror, added board and batten, updated the light, and more! Make sure to check out the full evolution & source list of this room, it's a good one!
The Guest Bedroom:
Before, they had a large bed shoved against the left wall. We decided to center our bed on the window, instead.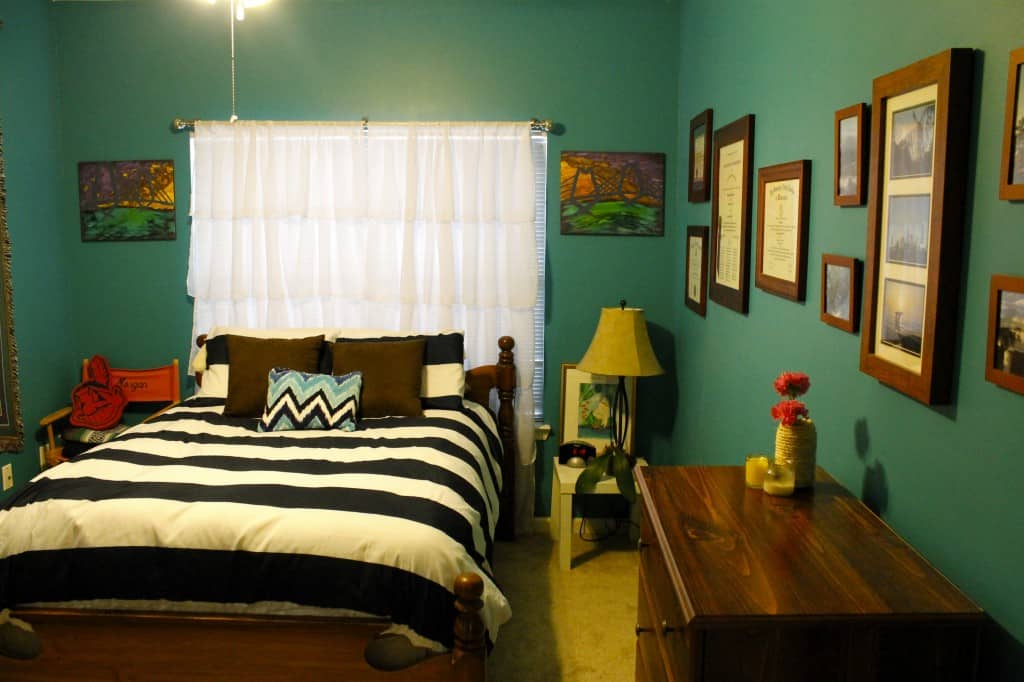 We went with a bold teal color paint & kept Sean's bedroom set in it's natural wood color. We accented with a wood-framed gallery wall that includes our diplomas & my CPA license!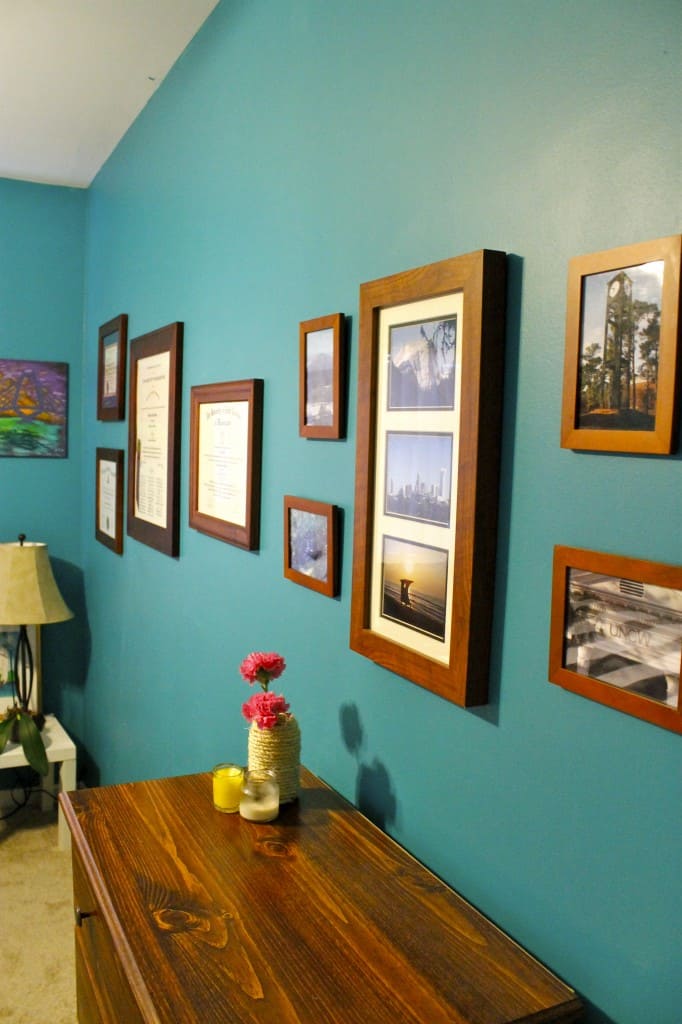 I was dead set on painting this furniture, but have come to find it really charming with the teal!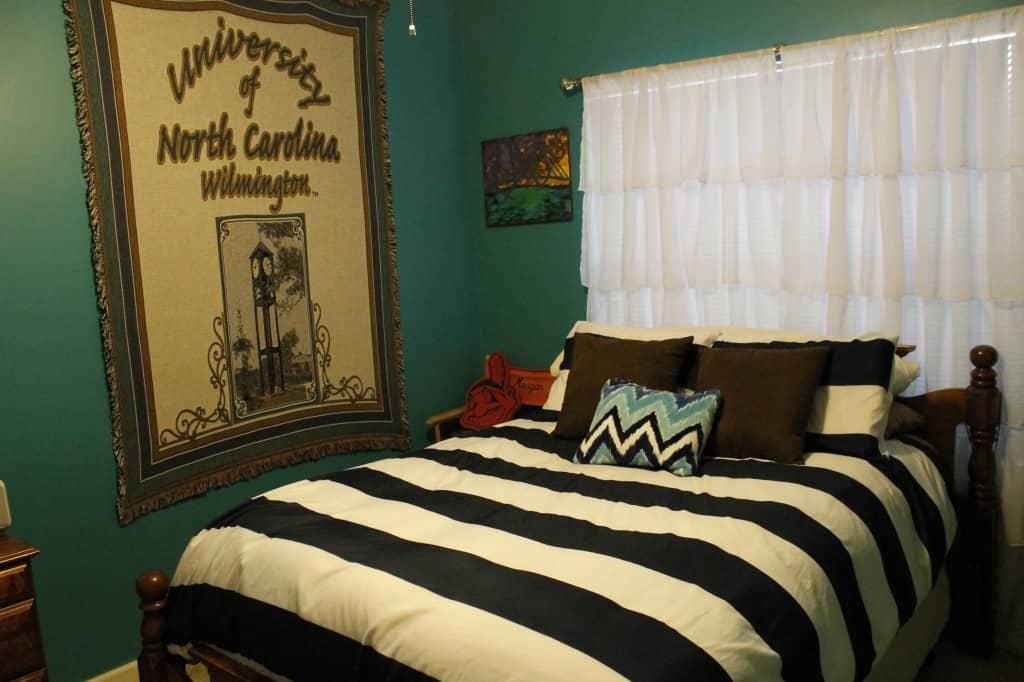 I agreed to let Sean hang his UNCW blanket on the wall (a big concession for me). But sometimes, it's about letting other people be happy! (Plus, I basically never go in this room 🙂 )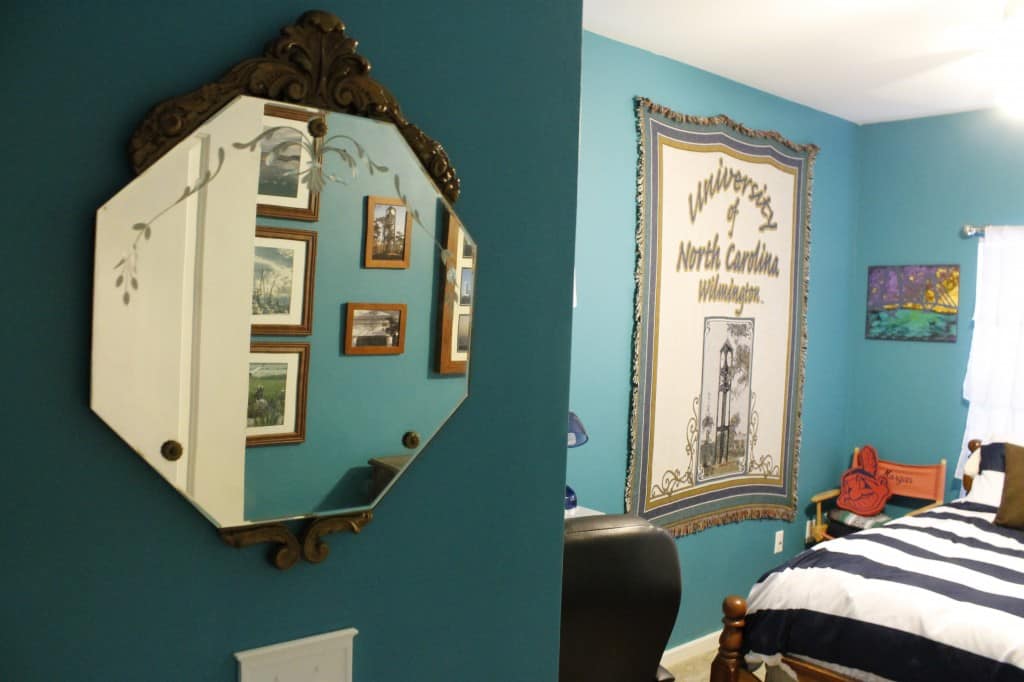 This cool mirror was Sean's grandmother's. I love it and the delicate, feminine details.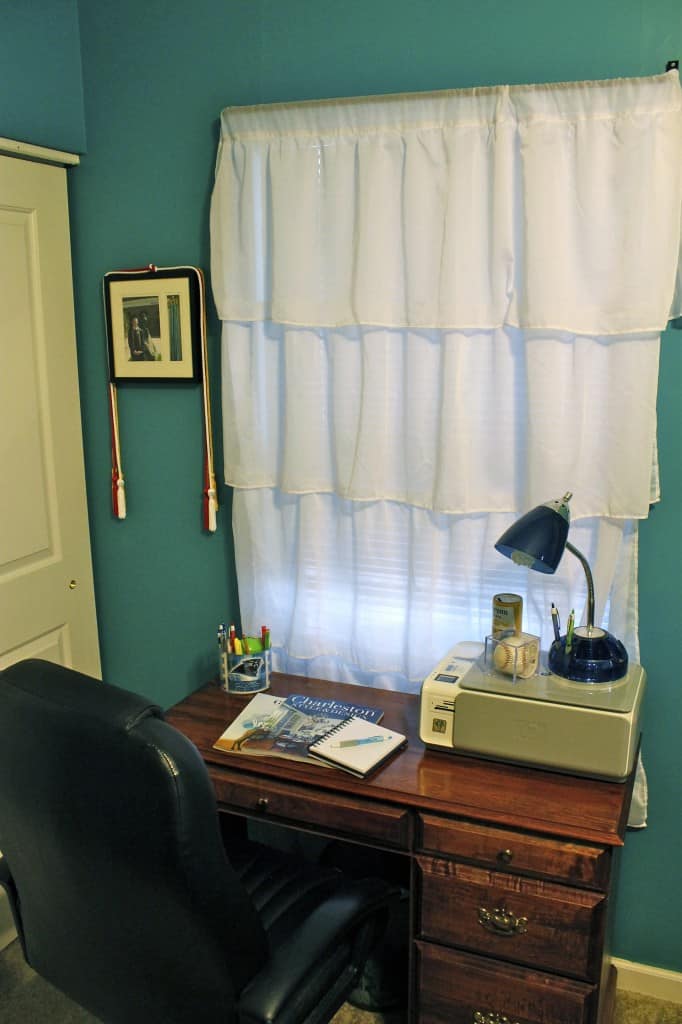 Even though the bed takes up most of the room, we were still able to fit his desk and dresser. Now, only if someone would ever sit at it!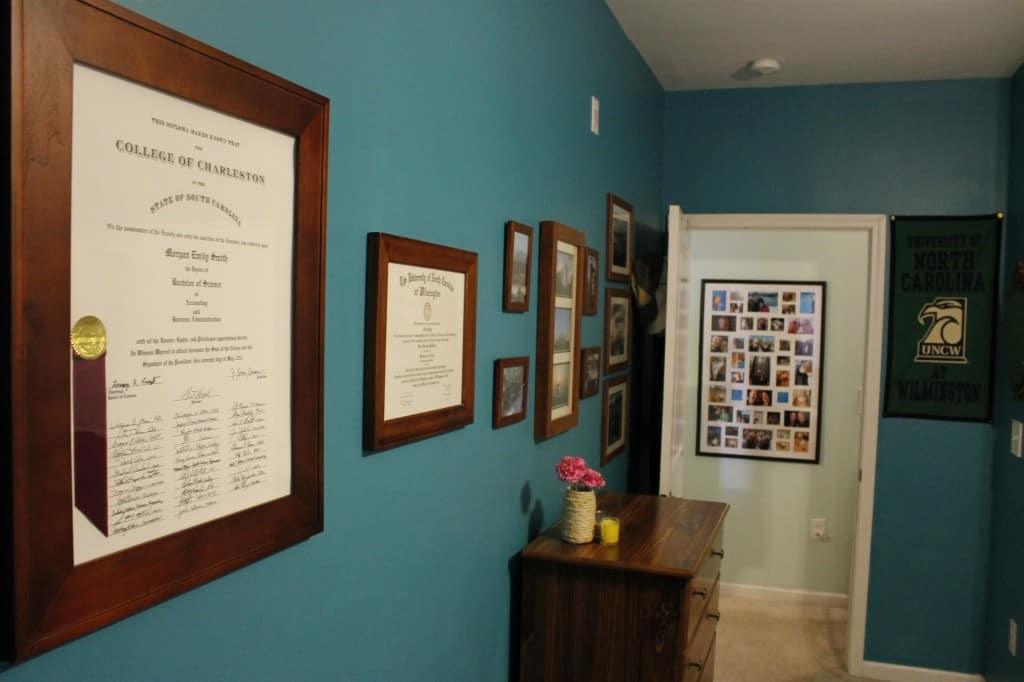 Overall, this is definitely Sean's room. From the teal color (his alma mater's color, plus pretty close to Panthers blue, plus his favorite color to buy polos in!) to the sports hangings, to the furniture set. But I'm glad we were able to squeeze a little almost-mancave into our 990 square feet! Good practice for the future.
For a full look at the guest room, including sources, click here.