Christmas trees are such a fun part of the decor for the holiday. As we have since we've owned this house, we put up two Christmas trees again this year – one real and one fake.
See our 2017 Christmas trees here!
The tree in our front room is our "fancier" tree and the tree in the sunroom is our "fun" playful tree. We have so many ornaments and already own the fake tree from our time in the condo, so we have a lot of fun with this set up!
Luke is almost 2 months old so he obviously has no idea what is going on. However, I really look forward to next year when he gets it better!
As we have been all month, we are sharing our trees alongside a bunch of other bloggers!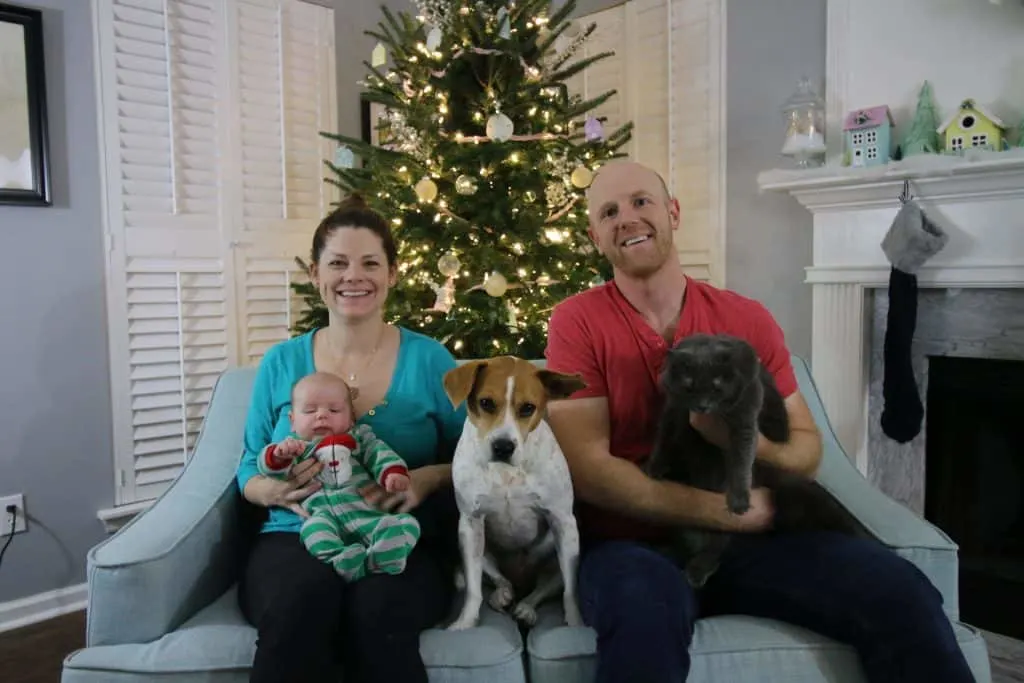 Welcome to Day 10 of the Fourth Annual 12 Days of Christmas Series!
We have teamed up with 50 plus bloggers to bring you a oodles of DIY Ideas and Recipes to make your holiday season merrier. There are 12 different posts in the series and we have spread them out over a four week period with three posts per week. Now is the time to subscribe!
GO HERE for the complete list of Dates and Topics plus a collection of most popular holiday ideas including ornaments, games, recipes and more from all 50 plus talented bloggers!
It's Day 10 and we are sharing our Christmas Tree!
---
The Formal Tree
We always do a coastal Christmas tree theme for our more formal tree. This year I tried to mix it up every so slightly with a bit of a coastal Charleston Christmas tree theme.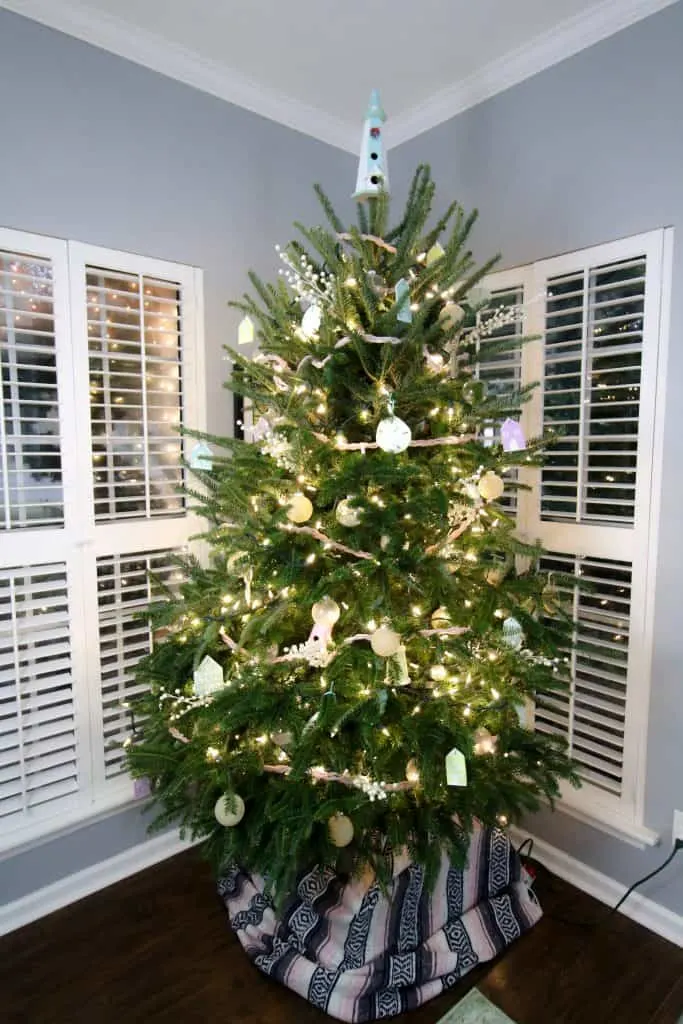 We re-used our beach ball ornaments, the faux sea glass ball ornaments, and some big sand dollars on ribbons.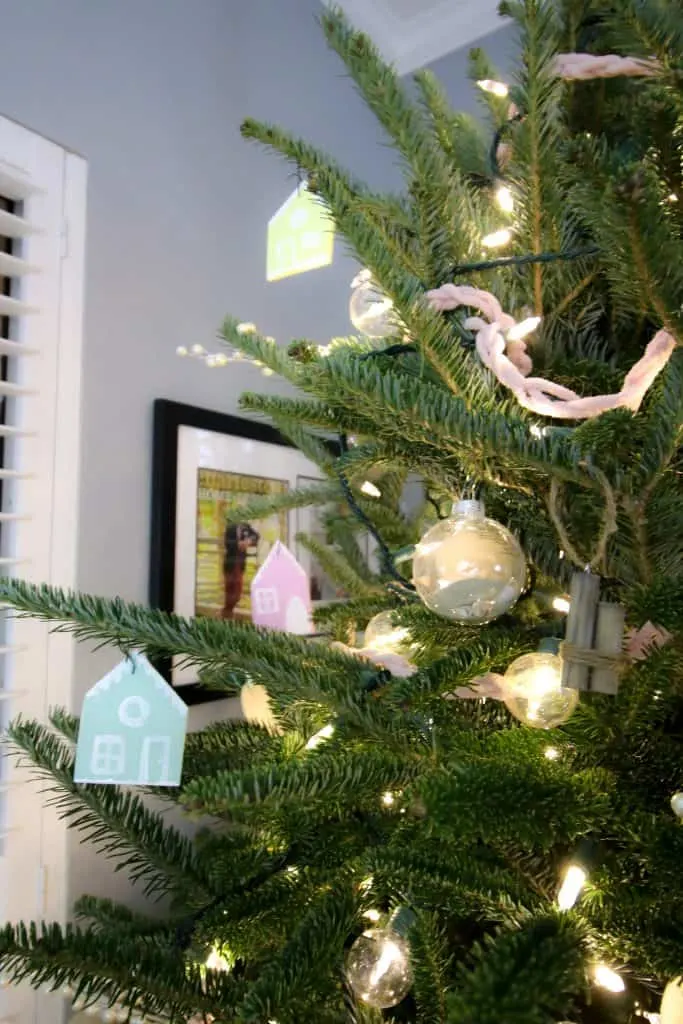 New this year are the sand ball ornaments, pier post ornaments, and little wooden houses. These were cut from plywood and painted just like for this wreath.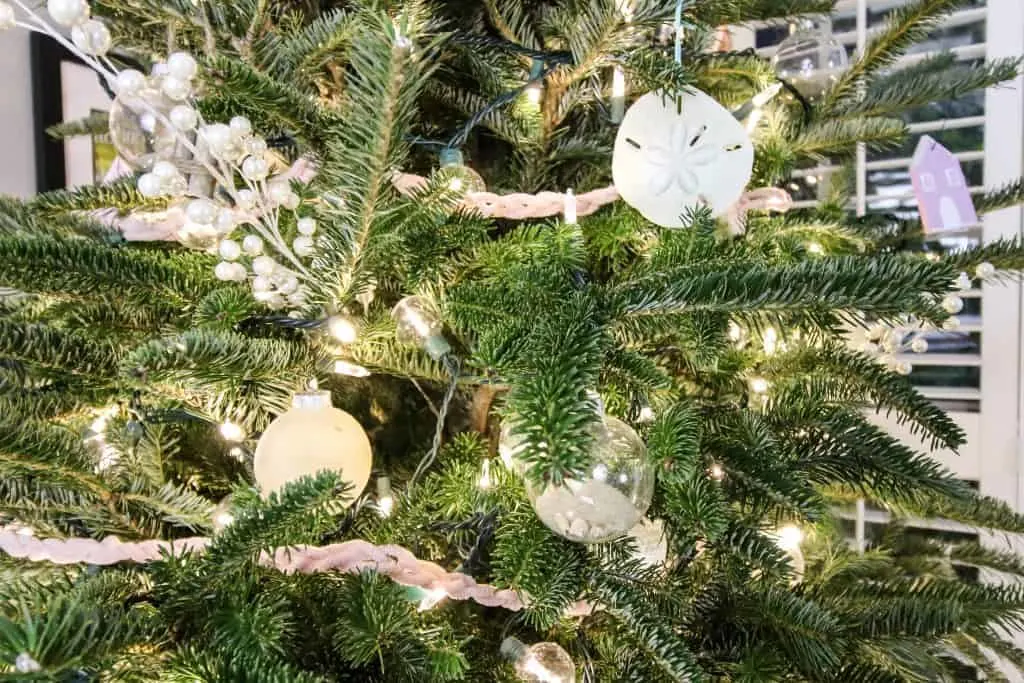 The baby pink garland is a chunky yarn that we braided in long pieces.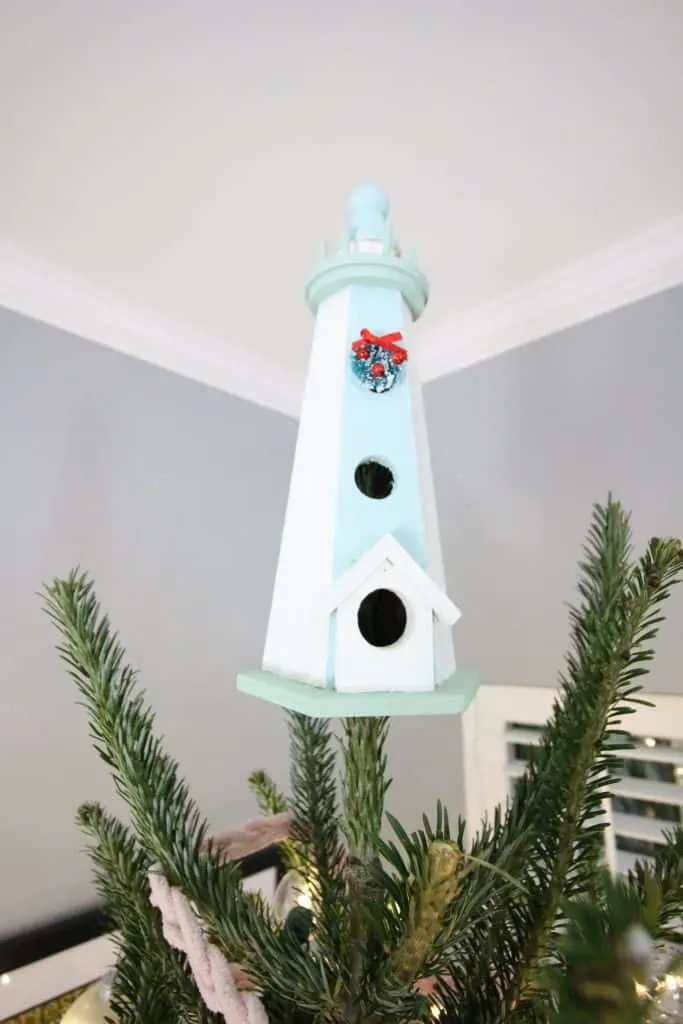 The tree topper is a wooden birdhouse shaped like a lighthouse from Michaels. I painted it and drilled a hole in the bottom to stick it on the tree!
This all coordinated with our wooden house and bottle brush wreath and colorful Christmas village mantel display.
The Casual Tree
Our casual tree lives in the sunroom and is covered with all of our miscellaneous colorful ornaments. There are even some from Sean's childhood!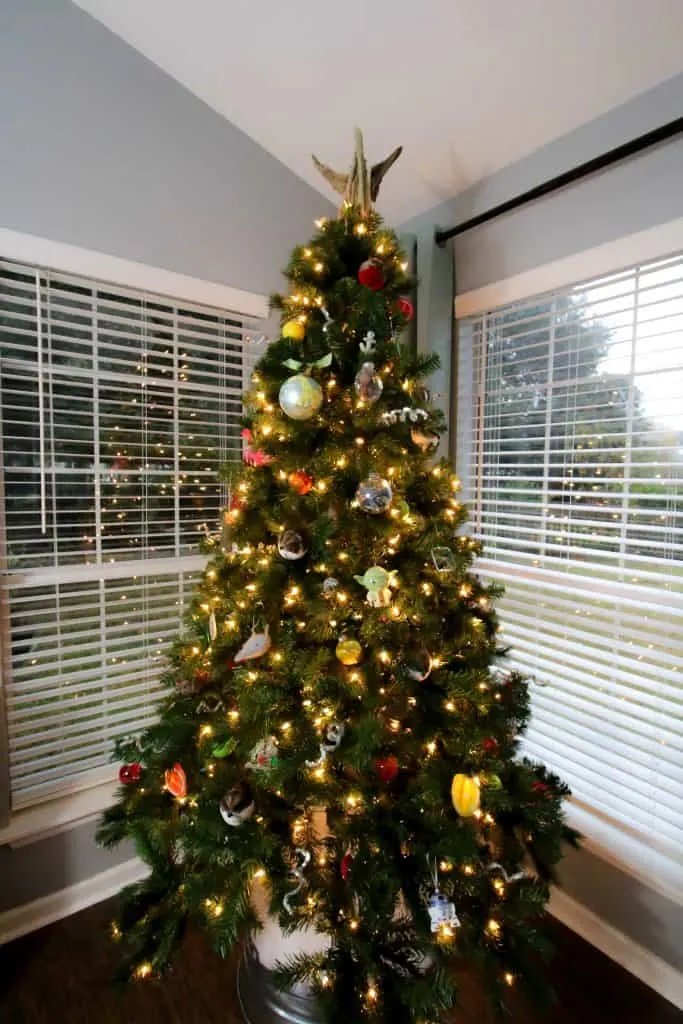 I love love a themed tree (that's what I grew up with!) but really enjoy having a place to display all of these memories.
We have ornaments from our wedding, Luke's first ornament, and ornaments from many vacations.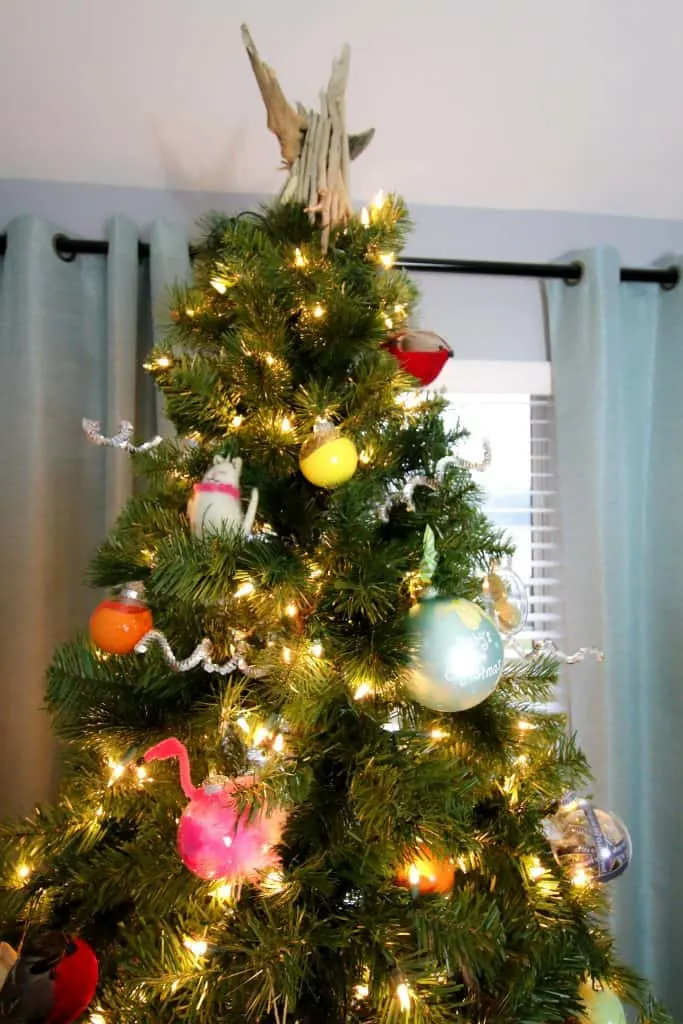 The tree topper is the DIY driftwood angel that I made last year. The tree collar is also a DIY!
Do you prefer a themed or sentimental tree?
Scroll down for many more Christmas Tree decor ideas you can use this holiday season!
---