This was the first year that Sean & I sent out our own Christmas Card. In case you weren't on the list (oops…. sorry!) here it is: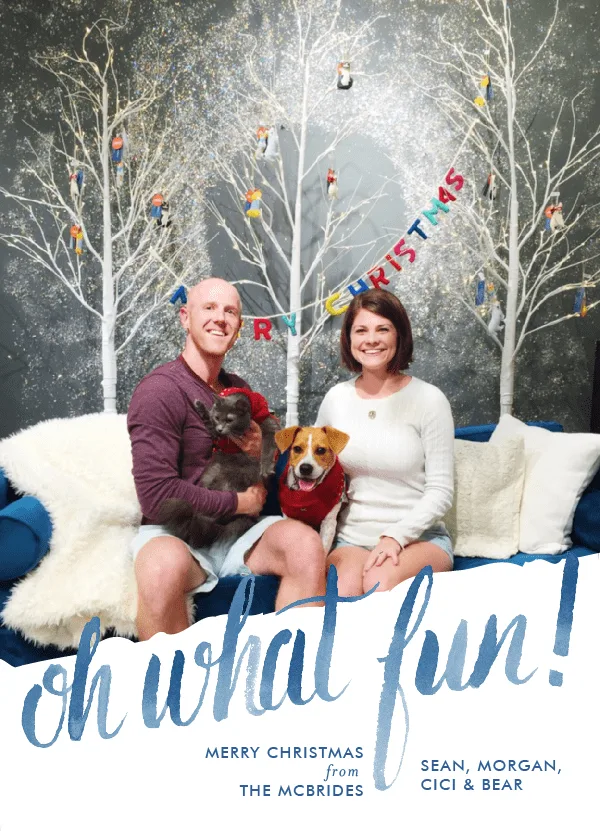 It's also the first year that we have received more than a couple of cards! We got some great photos as well as a baby announcement or two in there! I guess once you're married you become worthy of getting on other people's card lists.
Since I'm a total hoarder, I wanted to share the super simple way that we are keeping and storing our cards.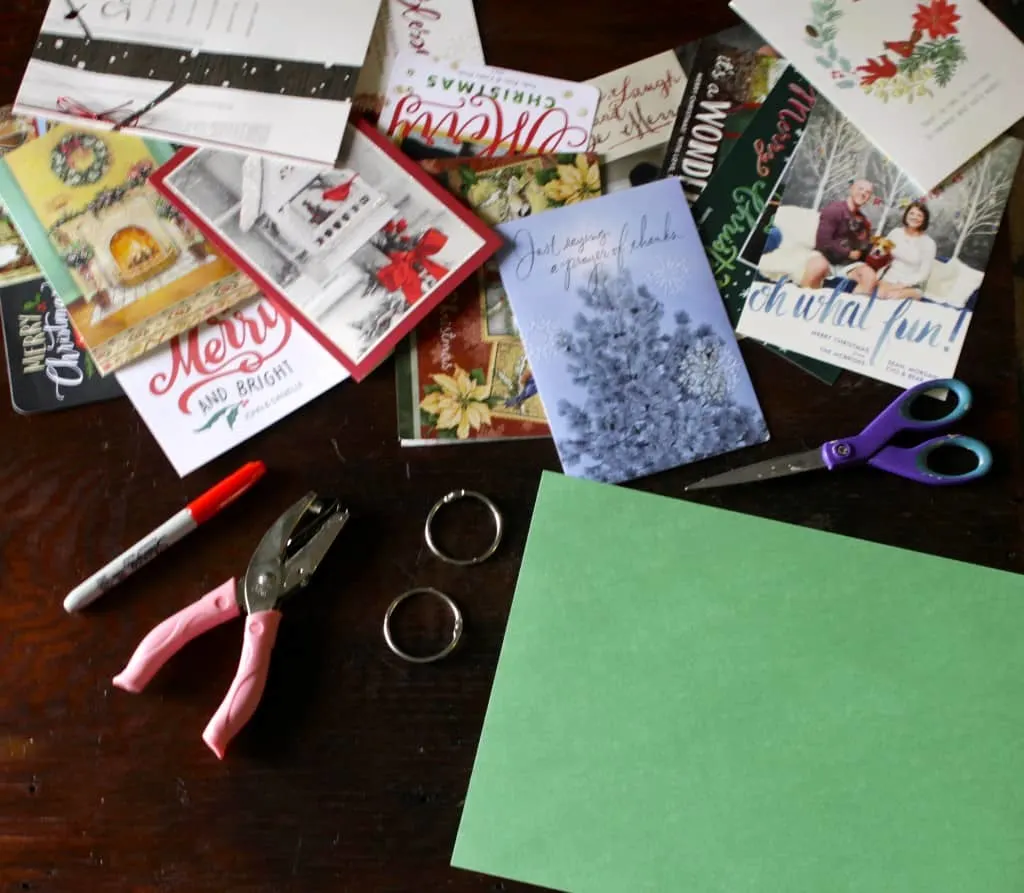 All I did was use a simple hole punch to punch two holes in each card. Hint: use a piece of paper to mark how far apart the holes should be so you stay consistent, or use a tw0-hole punch if you happen to have one.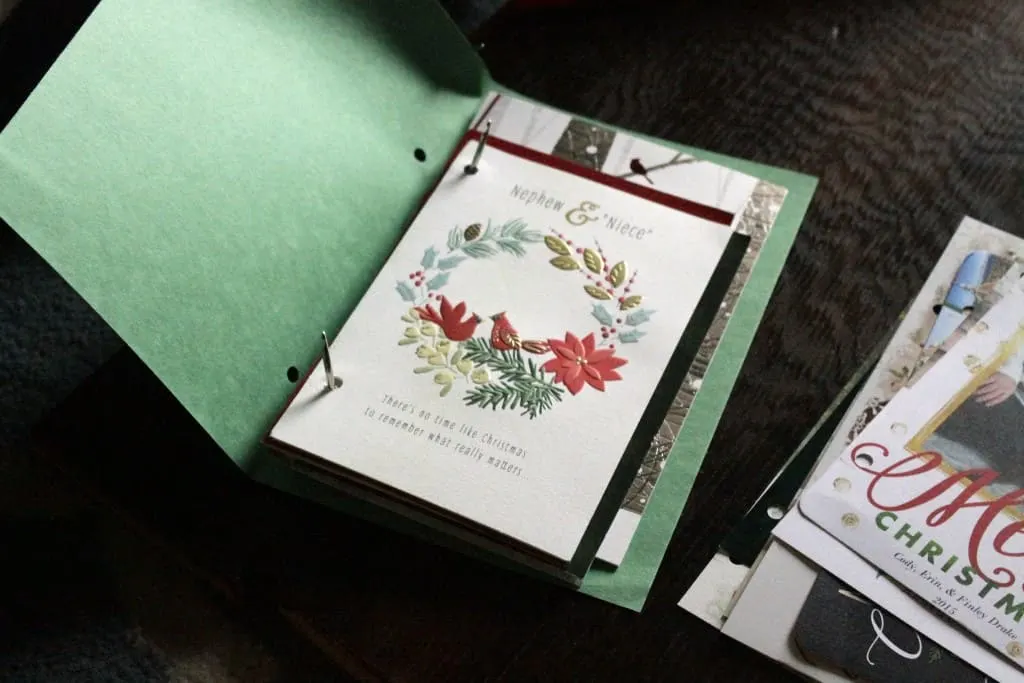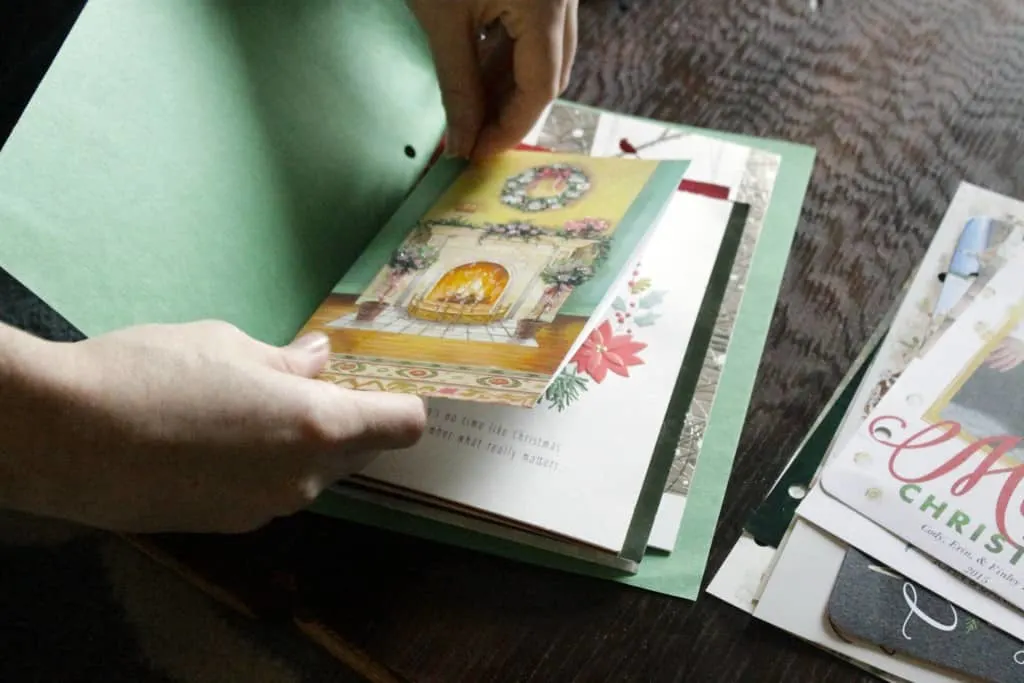 Then, I hooked them together with two of these binder rings. It only took a few minutes, but now we can easily flip through an "album" of the year's cards!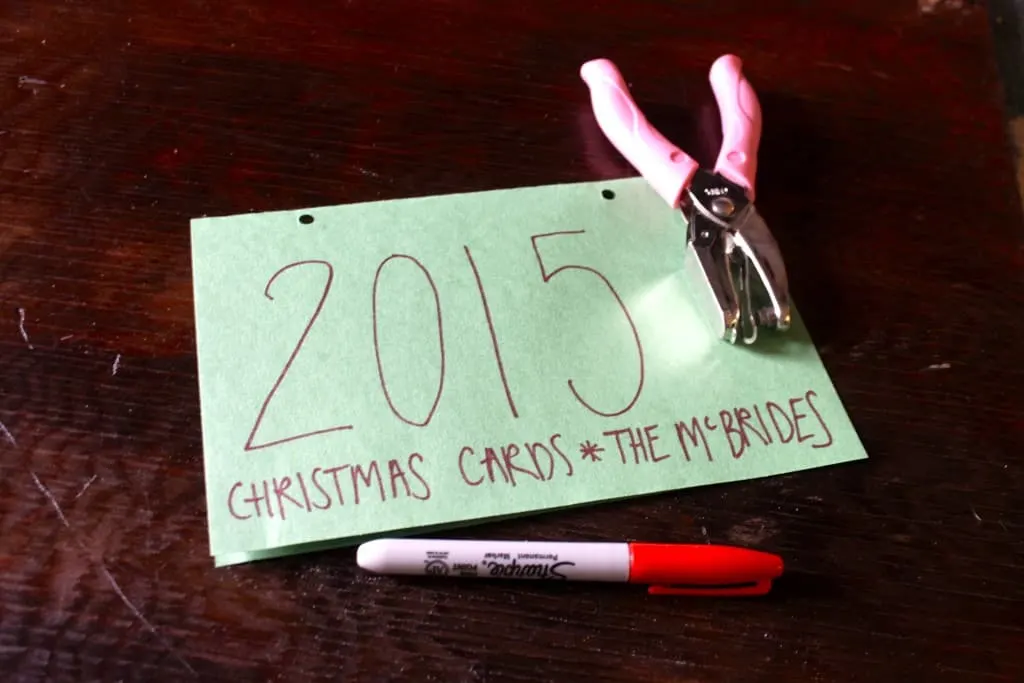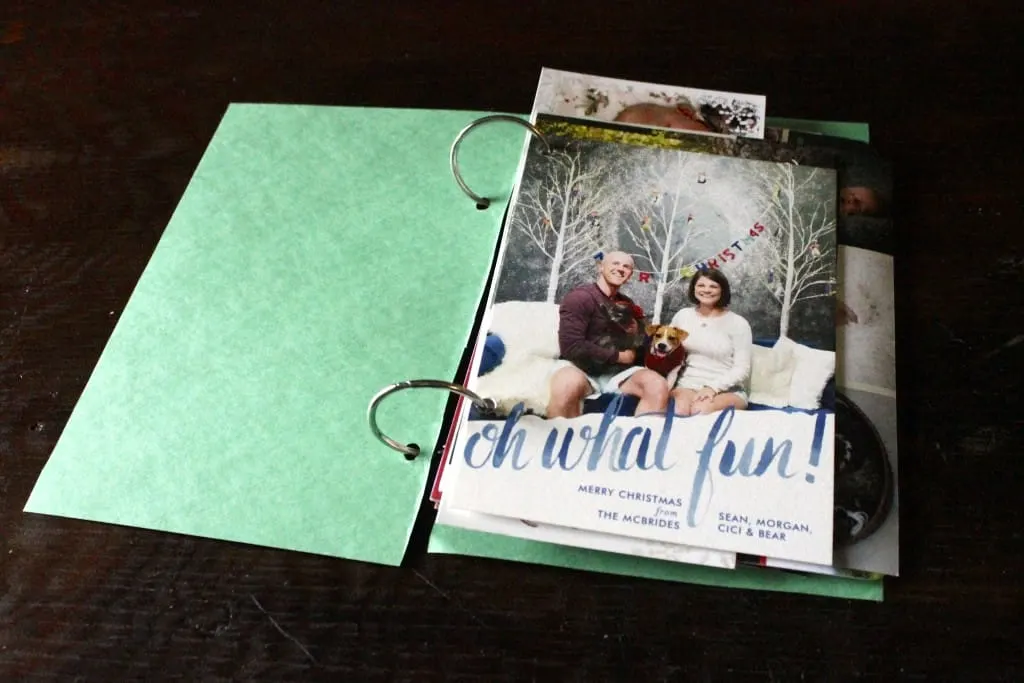 How do you store your holiday cards? Or do you just toss them?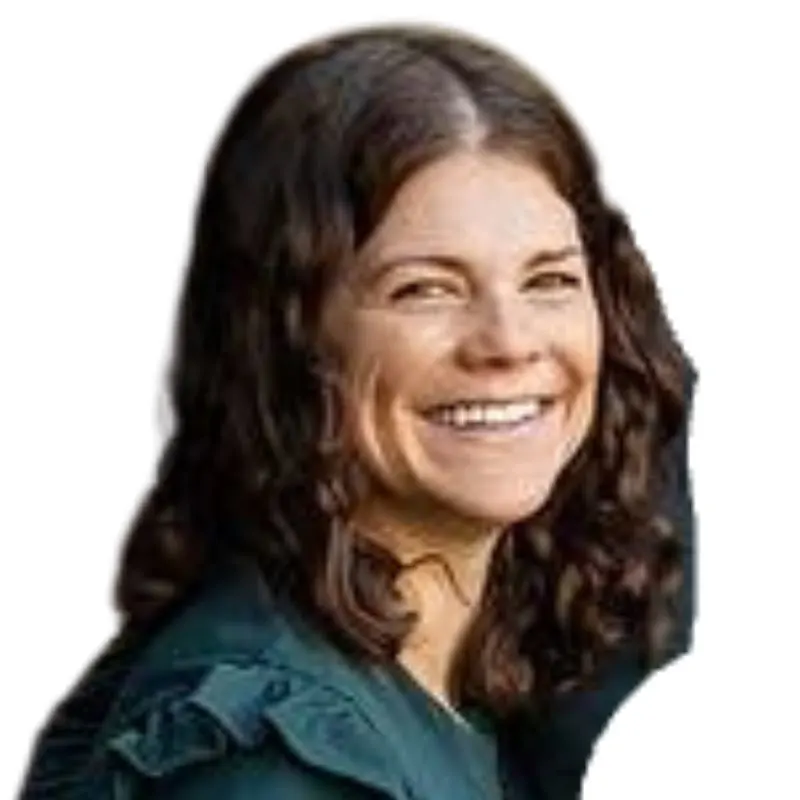 Hello, I'm Morgan, half of the creative force behind CharlestonCrafted.com! With a passion for DIY that dates back to 2012, I've transformed three homes and now I'm dedicated to helping others craft their dream spaces. Let's turn your house into a home together!