This year we spent Christmas Eve & Day with Sean's family in Charlotte, North Carolina, and then went to meet up with my family for the weekend. Instead of heading to their home near Raleigh, they rented a couple of condos in Lake Lure, North Carolina so we could spend the weekend hiking in the mountains. Lake Lure was about a 2 hour drive from Sean's parents in south Charlotte and less than 45 minutes from Asheville.
There wasn't much to Lake Lure – it's a beautiful location, with a lake surrounded by mountains, but it pretty much shuts down in the winter. There are about two blocks of little shops and restaurants on the main street and about half of them were open with limited hours.
The highlight of this location was it's proximity to Chimney Rock State Park – the entrance is right on that two block main street!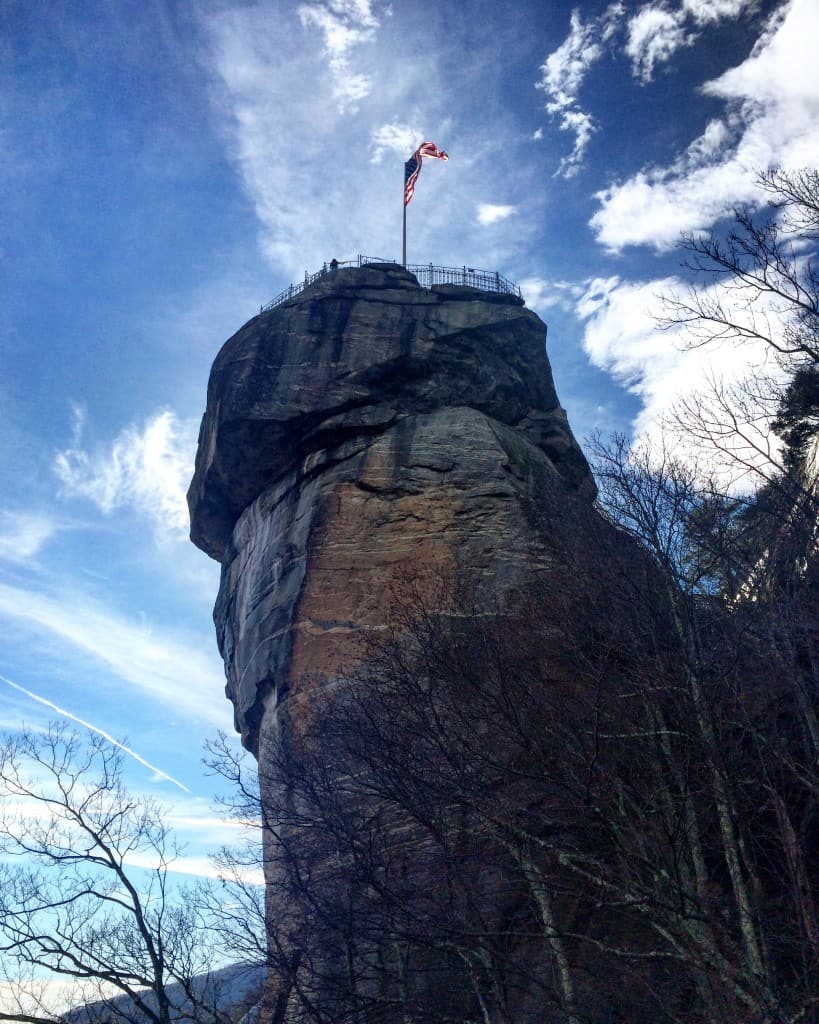 There is a per person fee to enter the park – it is usually $15 but since the elevator was broken, it was reduced to $13. There are military and other discounts available so be sure to ask about that if those apply to you.
We parked at the top of the mountain and were able to do several hikes. The first was to simply hike up the rocks on top of the mountain. We went on Chimney Rock, of course, but also saw other lookouts and fun spots including the grotto (a cave) and the subway (a tunnel). This trail was only 0.40 miles but felt much longer because it was entirely stairs!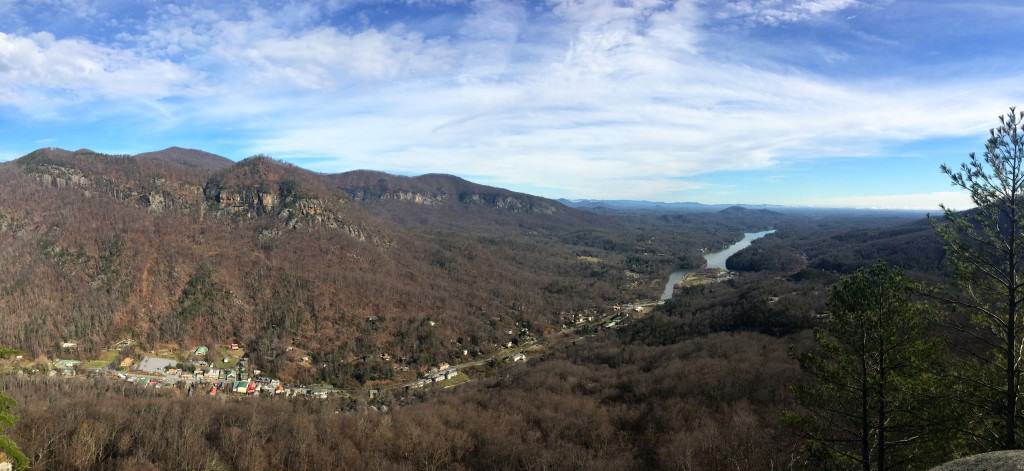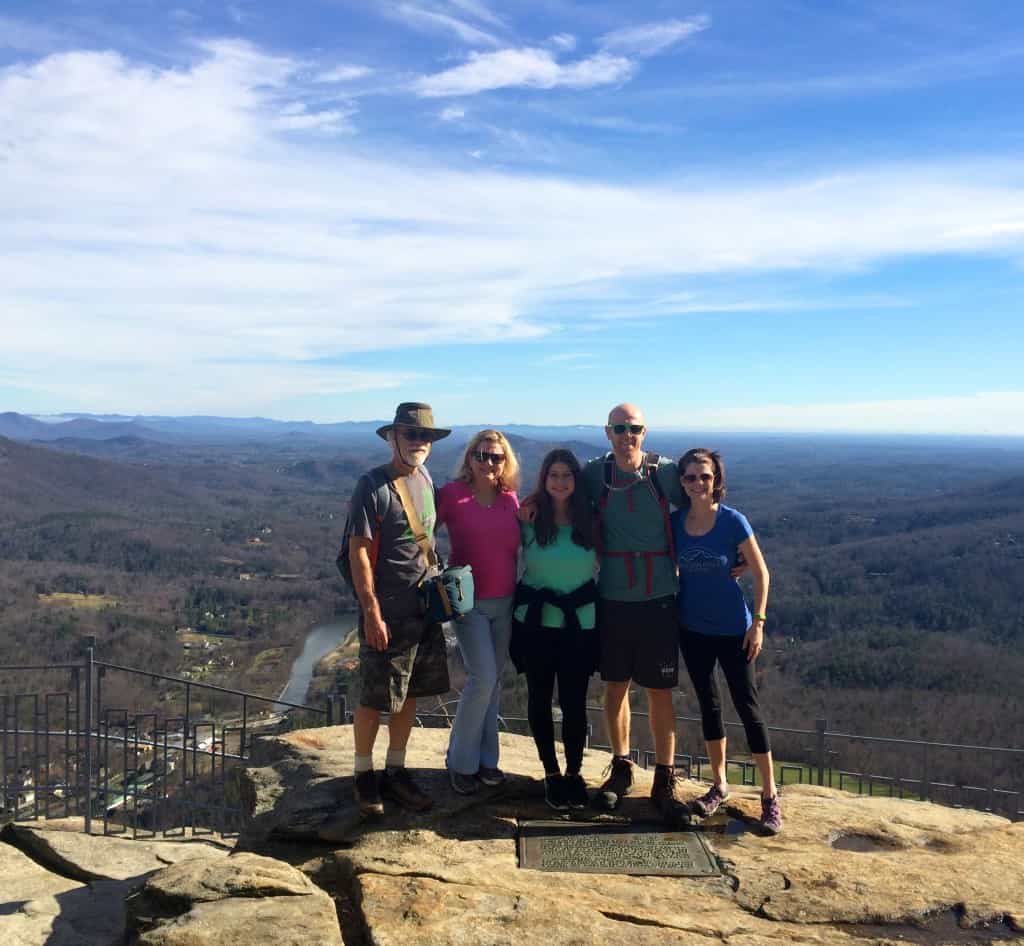 After resting at the peak and enjoying the view, we backtracked down the stairs and took the Hickory Nut Falls Trail. It was a 1.40 mile gravel path (round trip) that lead to the base of a huge waterfall! It was really beautiful.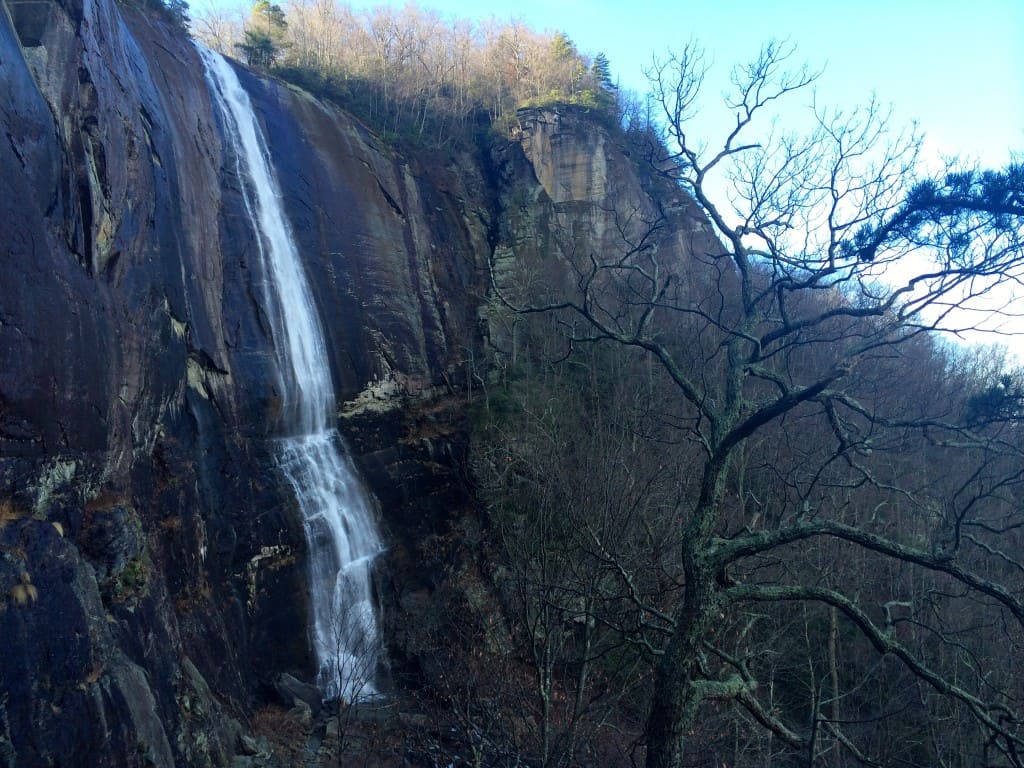 After exiting the park, we enjoyed lunch right on the Broad river. The food really hit the spot – it was delicious and our morning of hiking had us starving!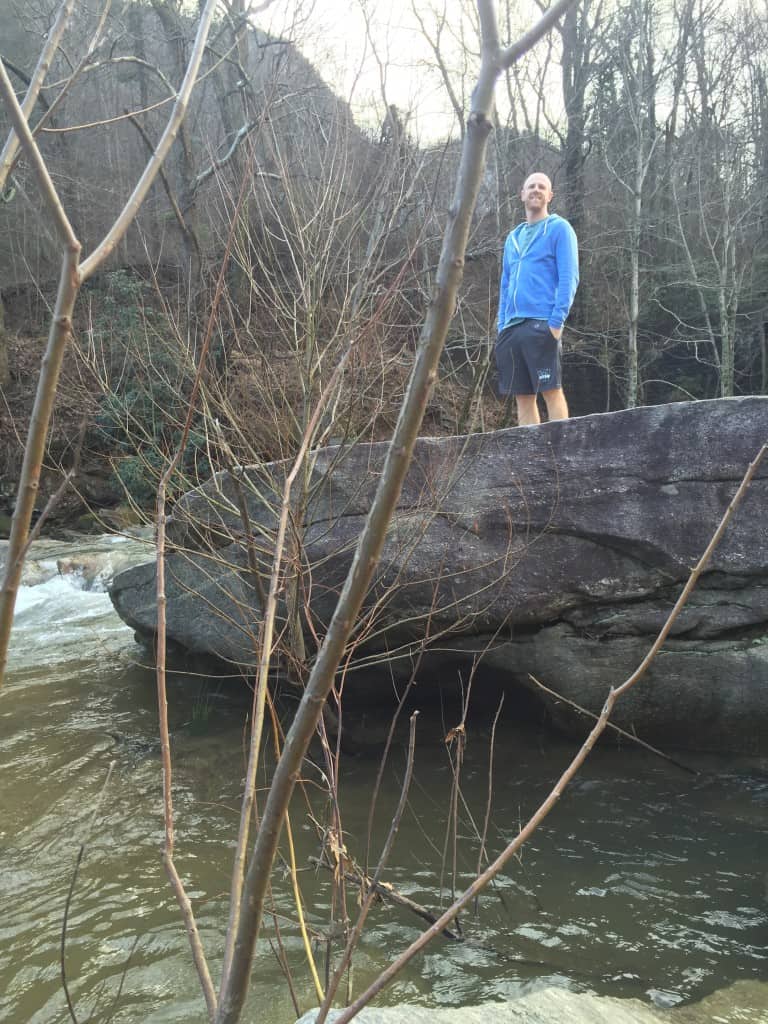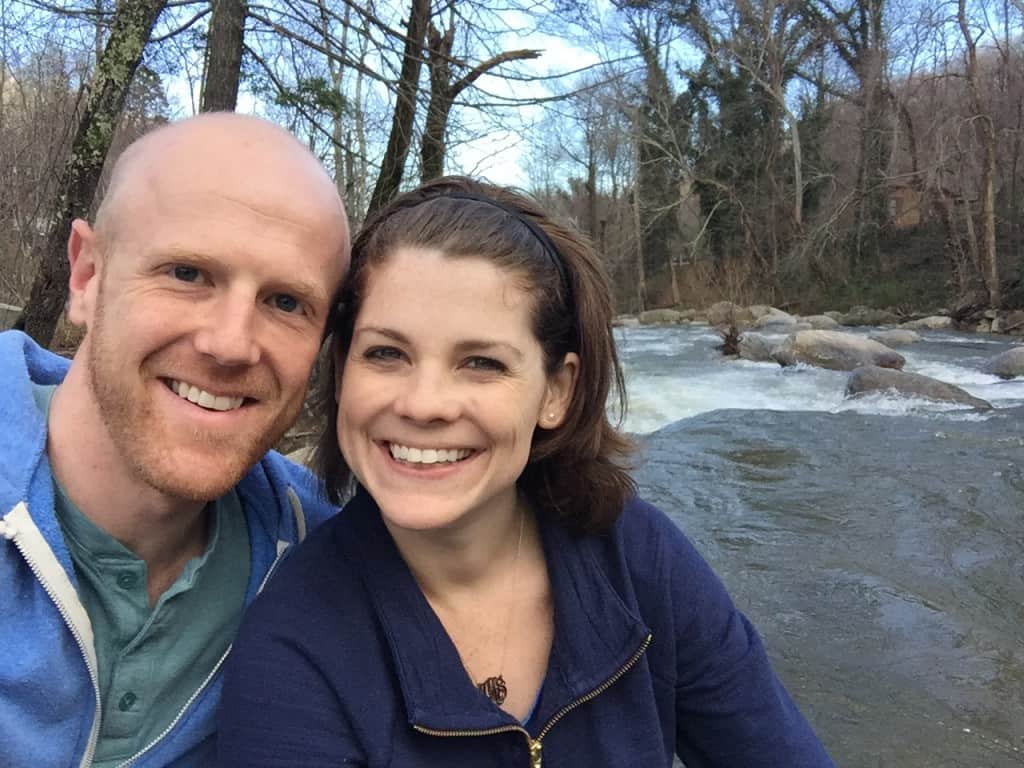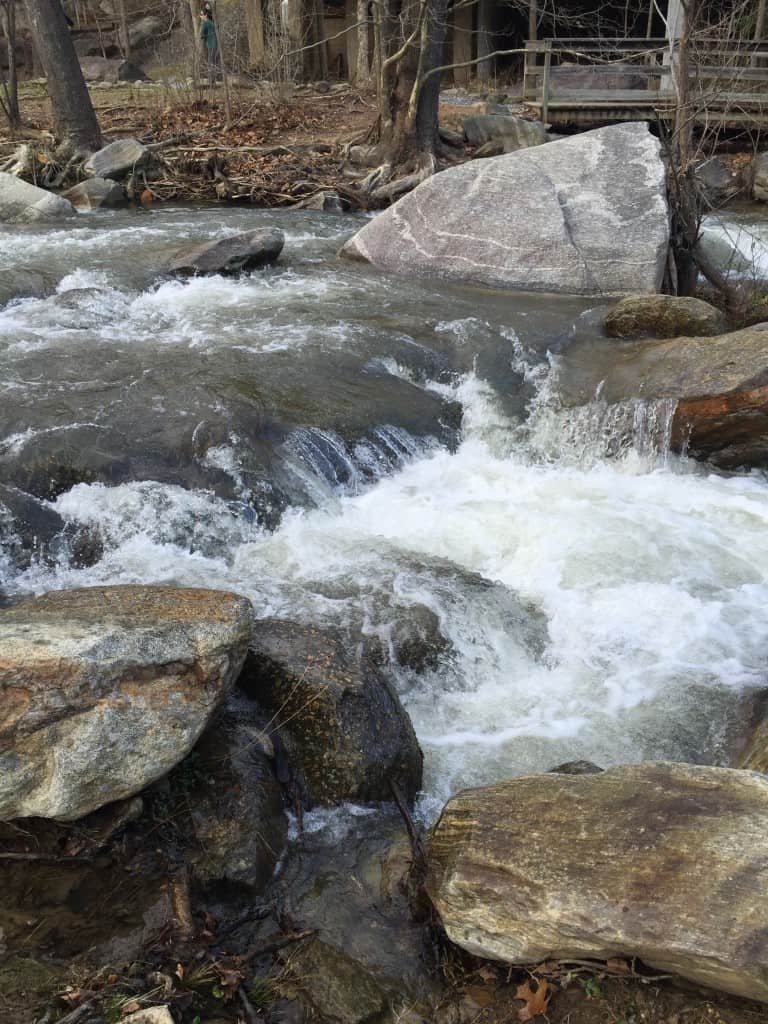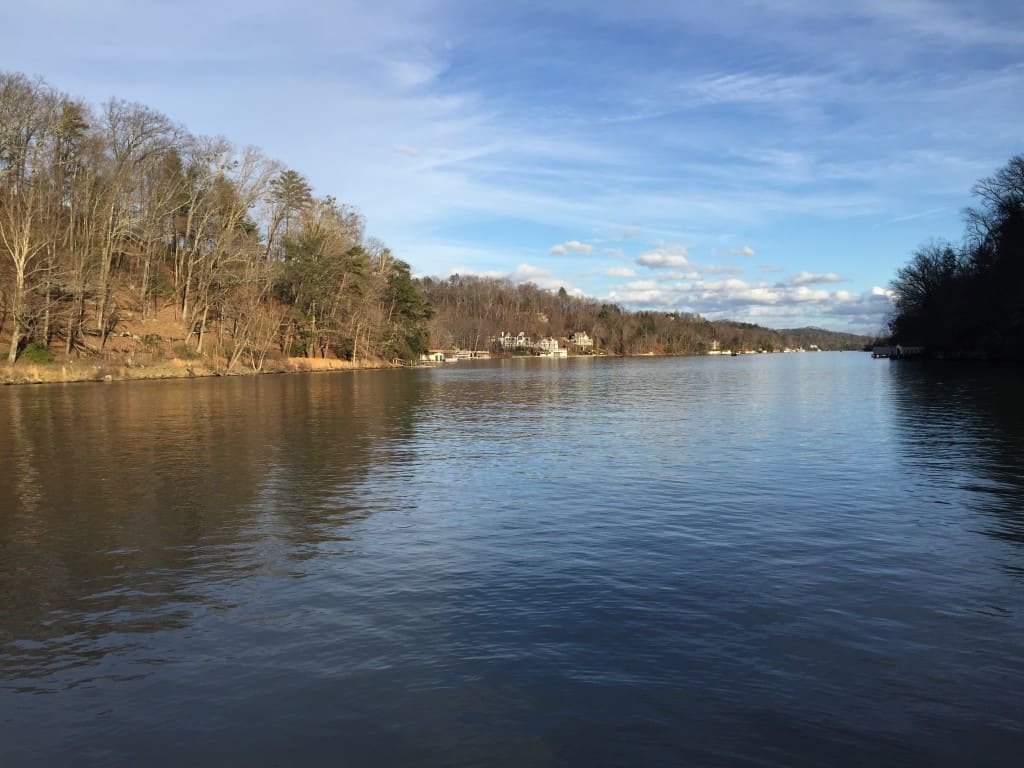 After lunch, we walked on an old bridge that had been converted to a garden. It was December 26, so nothing was really in bloom, but it was 75 degrees, so it felt really nice.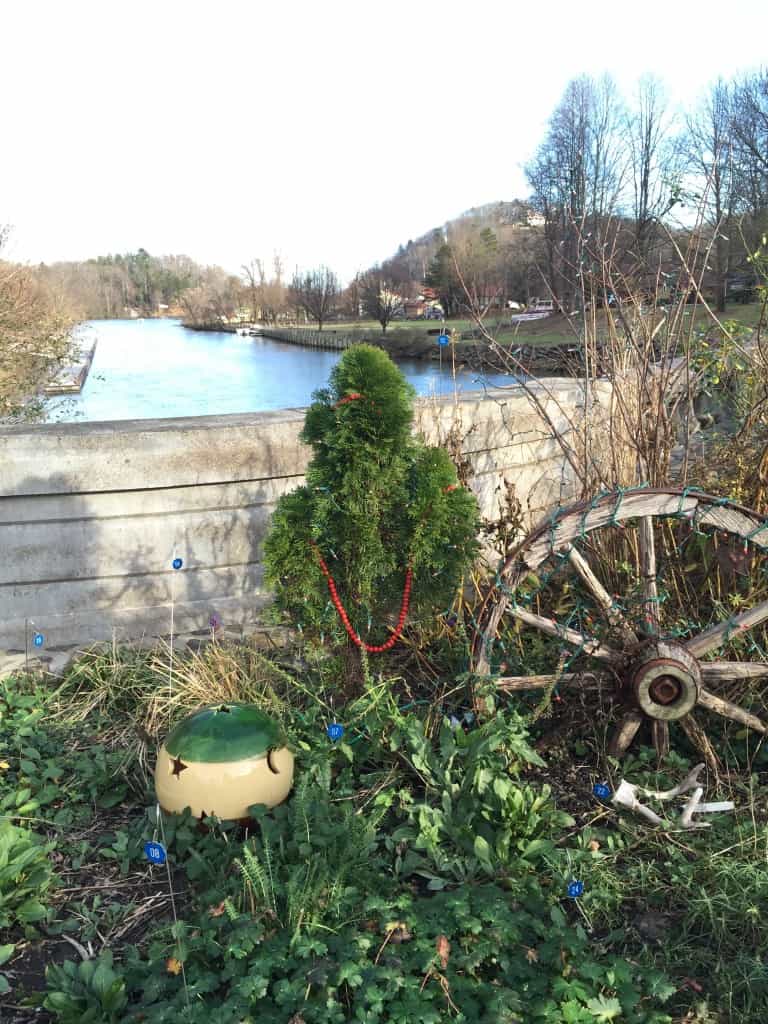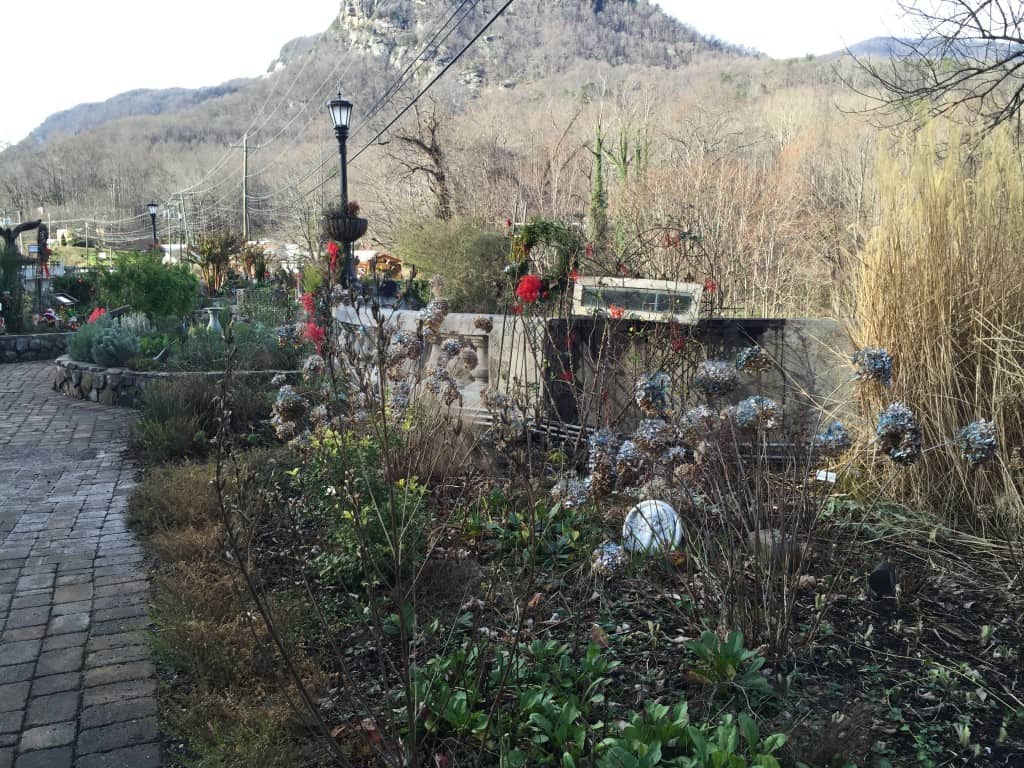 Finally, we walked on the long boardwalk and trail alongside the lake. It would be beautiful to come back in the summer, but we enjoyed the quietness that accompanies winter.
We had a great day in Lake Lure and visiting Chimney Rock. I think that it would make a great day trip from Charlotte or Asheville. We actually headed from Lake Lure to Asheville for a few days and will be sharing that trip with you very soon!