I'm back at y'all again today with a low-no cost art project! This time its straight off of pinterest- button art!
I have a lot of buttons. I have tons of specialty buttons from certain clothing items that came with spares, but I also have little baggies of more like crafting buttons, by color. For this project I grabbed my light green button bag and a sheet of cardstock, as well as a bottle of tacky glue.
I didn't sketch out my letter or anything, but I did lay the buttons out first before gluing. This let me get the scale and shape right. After I got going I decided to "bulk up" certain sections (like the center of the letter) with a double layer of buttons.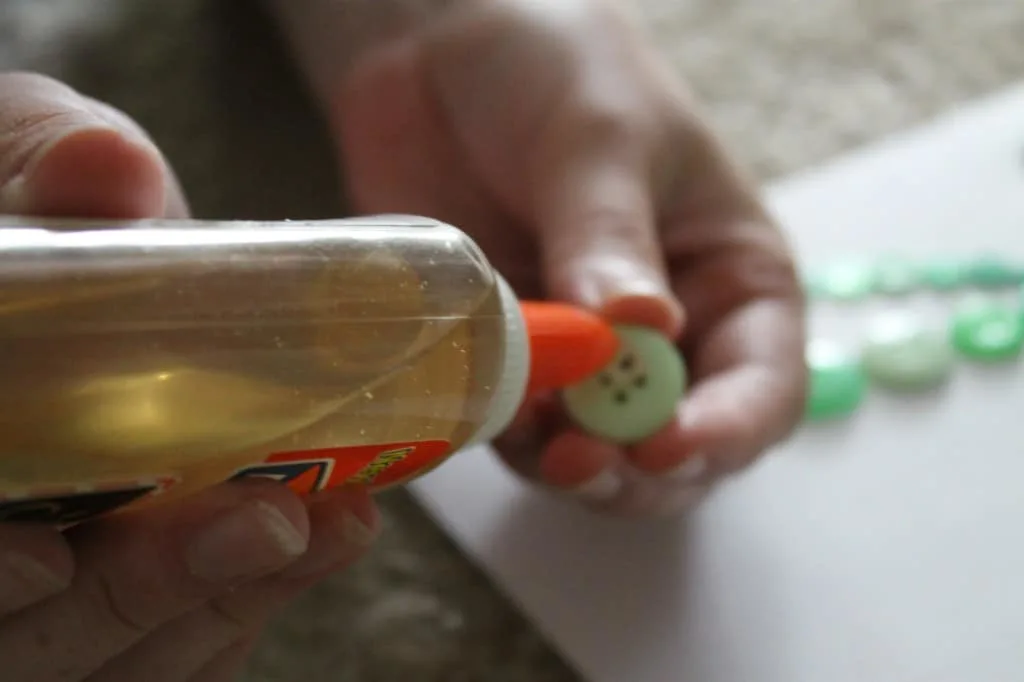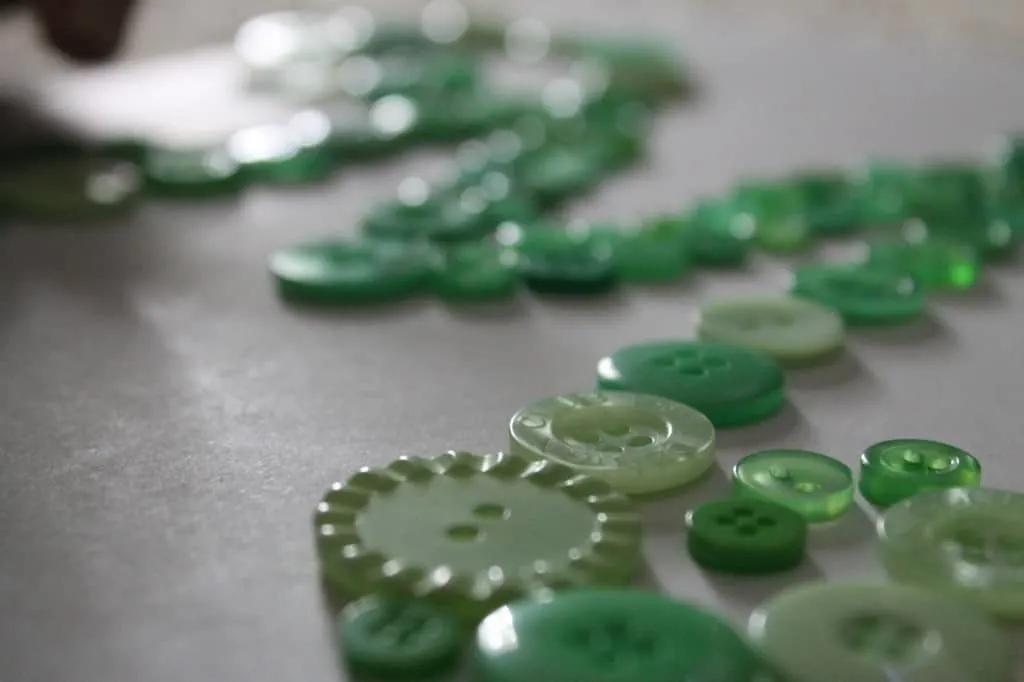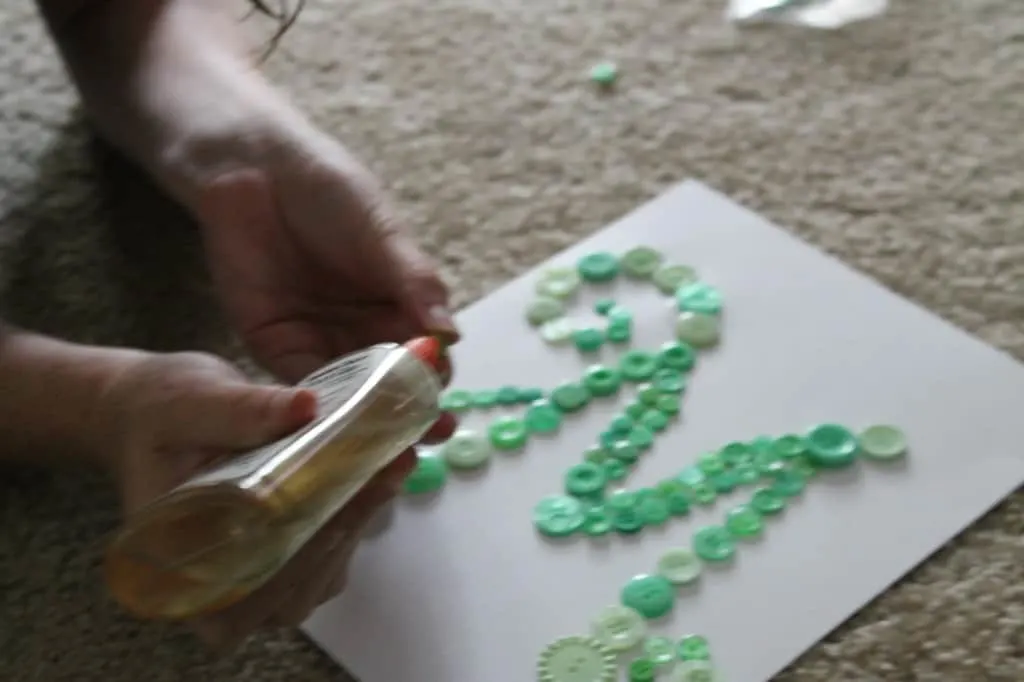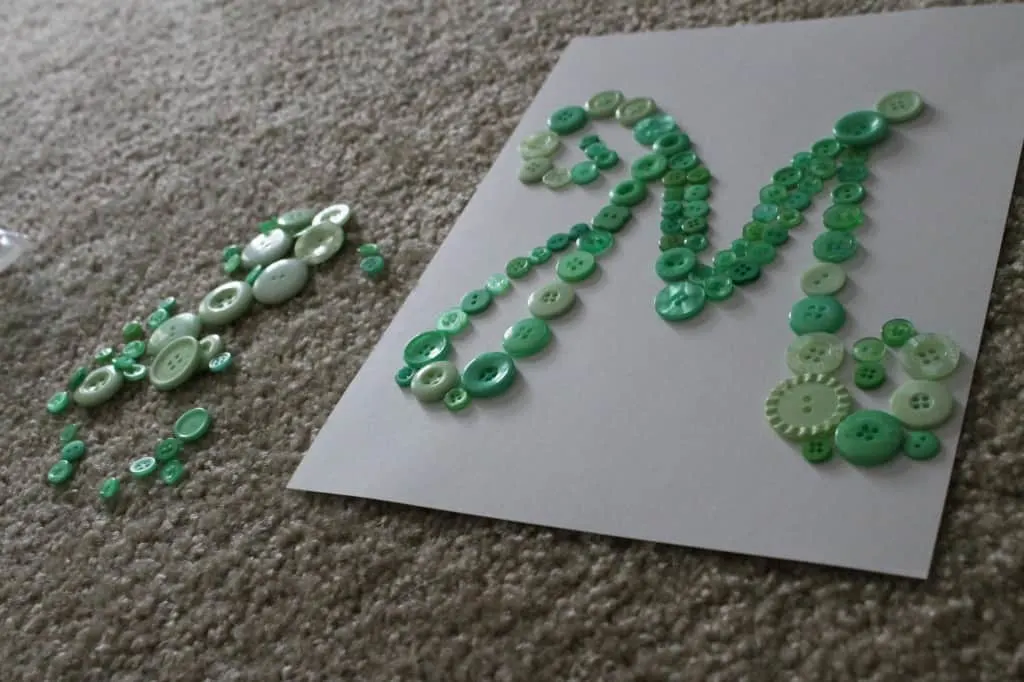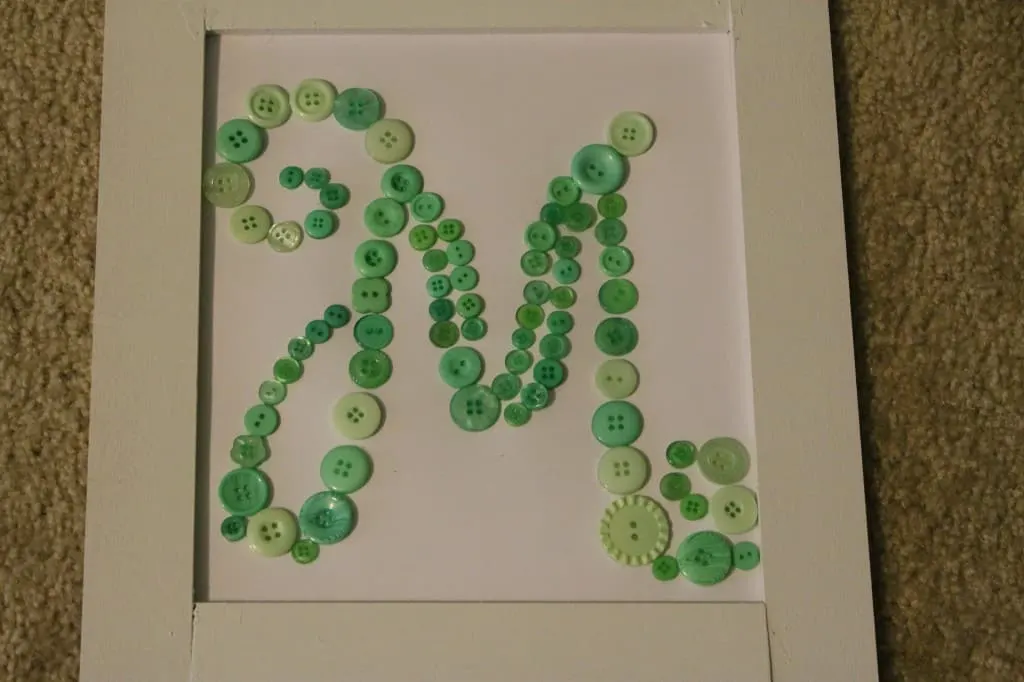 This is a super easy way to make a personal gift. How great would this be for a recently married friend??
xoxo